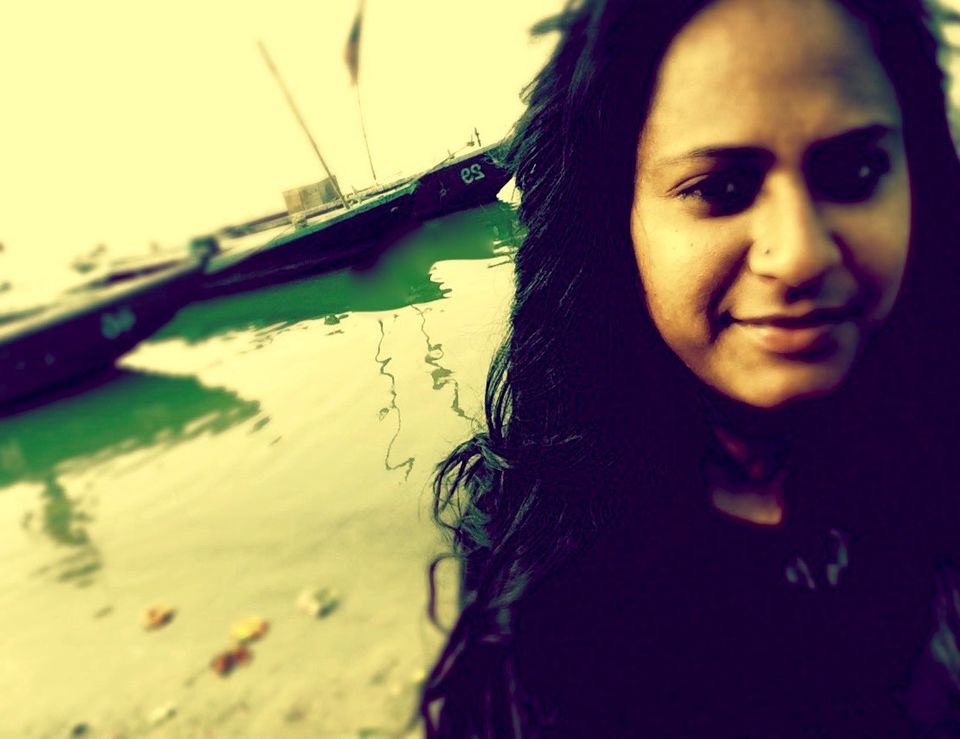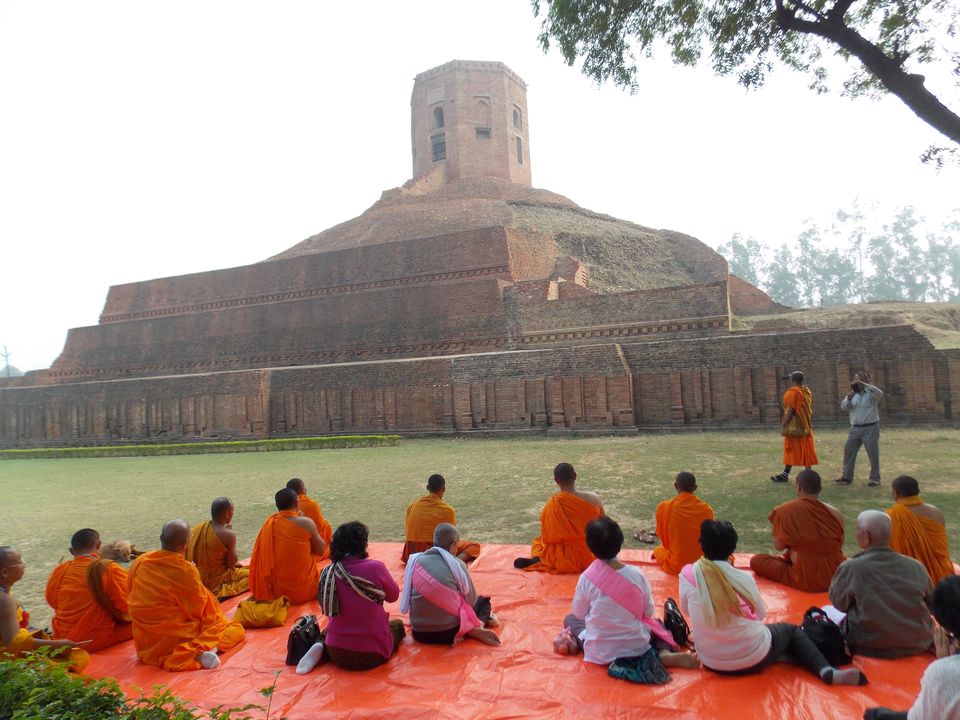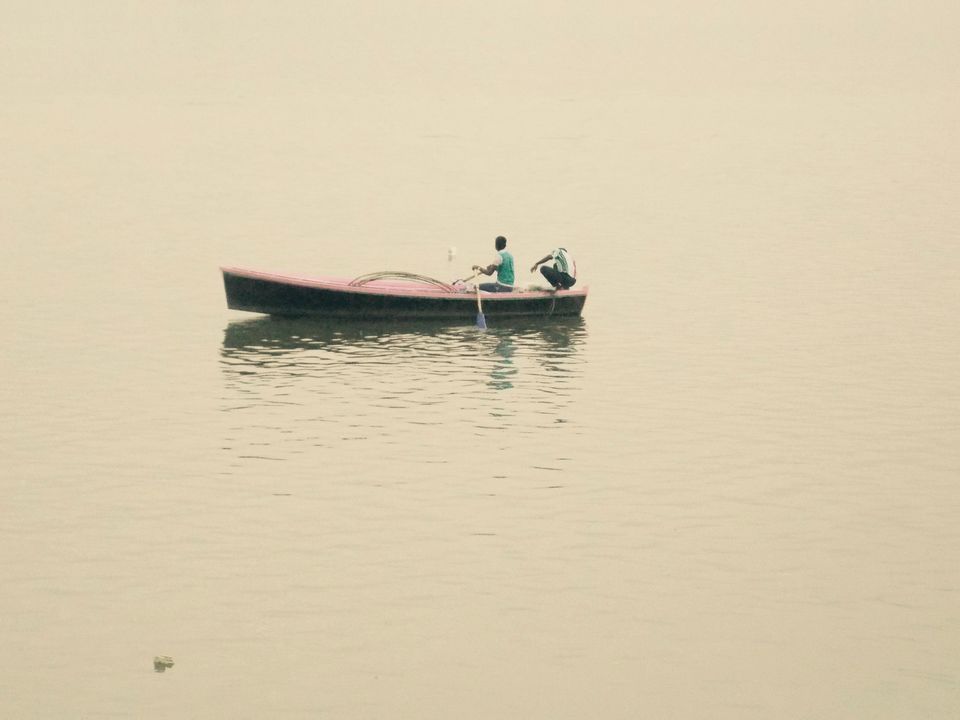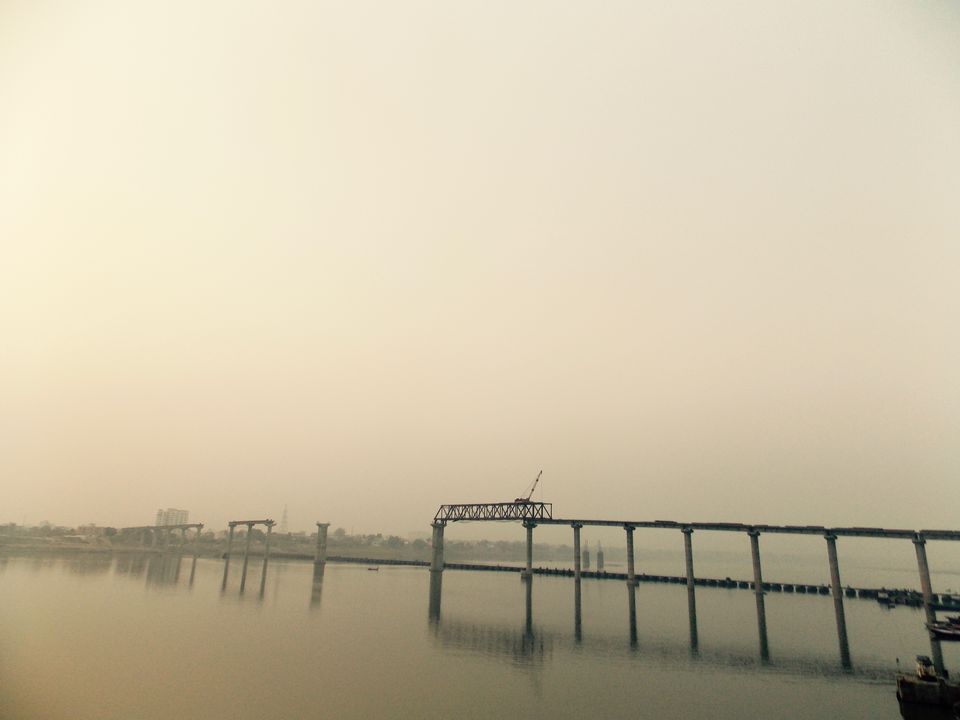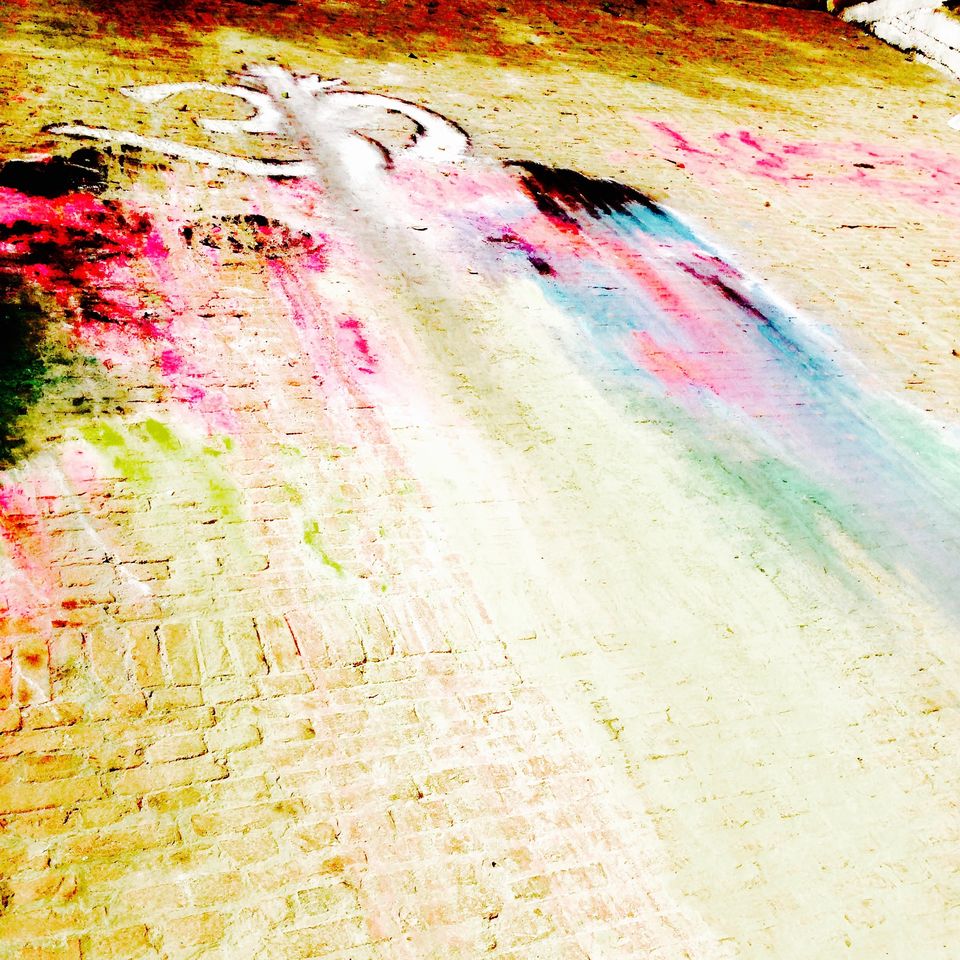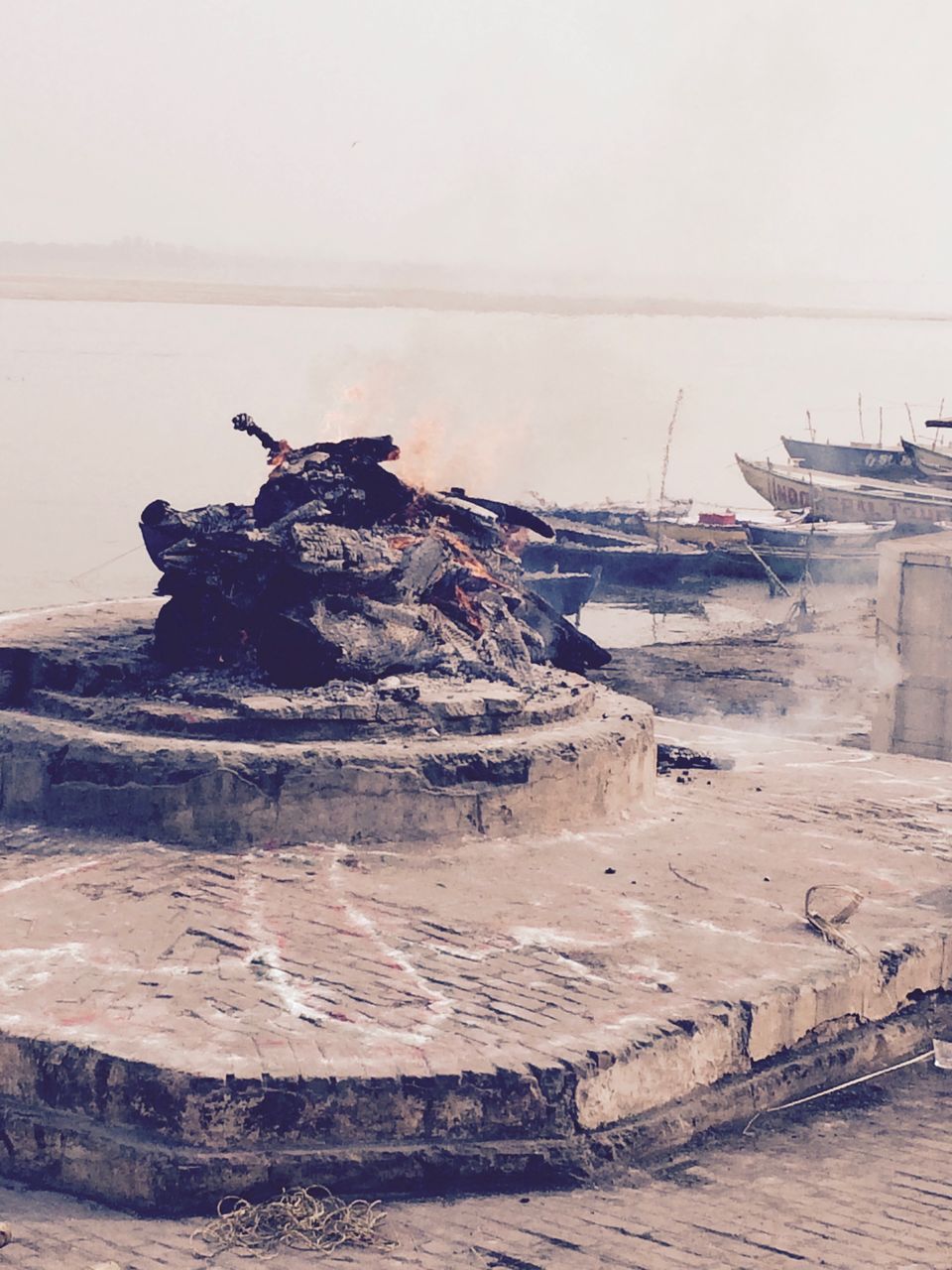 I am a mountain person, i can spend a lifetime in hills and not complain for a second, but Benaras was more a selfish reason than a travel curiosity. Being a sucker for closures, I needed to tick off Benaras just for the heck of finally crossing North India off my list. I wanted to feel proud that with this one destination, I would have covered 100% of North India (all there is to see, don't quote me on nooks and crannies) and at least 30% of India. Yes, that is a bold claim and the one I was aching to make.
The poorer than poor garib rath
the train journey to Benaras was rather eventful. laptop and movies, check; playlist of favourite songs, check; book to read, check. I purposely booked myself on to the top most berth of the train, i like my privacy, and hopped up even before the train chugged from the station. The thing about train travels is that you spend a lot of time just eating and chatting with fellow passengers. I ate and i ate well, so much so that I soon screwed my stomach up! All my train paraphernalia was rendered useless and what was to be an entertaining journey, soon turned out to be the toughest. This is one of those moments i questioned my decision of booking an upper berth. Sliding up and down all night to make frequent trips to the loo, i was dead by the time we arrived to the city.

Hoping for Benaras, but what you see is Varanasi
Confused? don't be! haven't you noticed how I wilfully refrain from calling this place Varanasi? Yes, because I wanted to meet the holy city of Benaras, not its modern rendition that is too proud to refer itself with its old name. Anyway, we alight from the train and find ourselves an auto to take us to Assi Ghat. Station is apparently located quite a distance away from the ghats, the main highlight and perhaps the only point of interest in the city. The roads are a madness, a typical UP region that is fraught with unruliness. There is traffic, pollution and too much noise! I didn't like what I saw. Already tired from the night of juggling between the loo and upper berth, every bit of food and energy drained out of me, I was rather disturbed by unacceptably warm temperatures of Varanasi. I couldn't wait to see the Benaras I came to see. After a short ride from the station to Assi Ghat, we reached the homestay that I booked for me and my family. The homeowner was very friendly and came to receive us outside in the main street. Just as we made the turn from the main road into shrinking by-lanes, I knew we have arrived. I have finally reached my destination.
A home away from home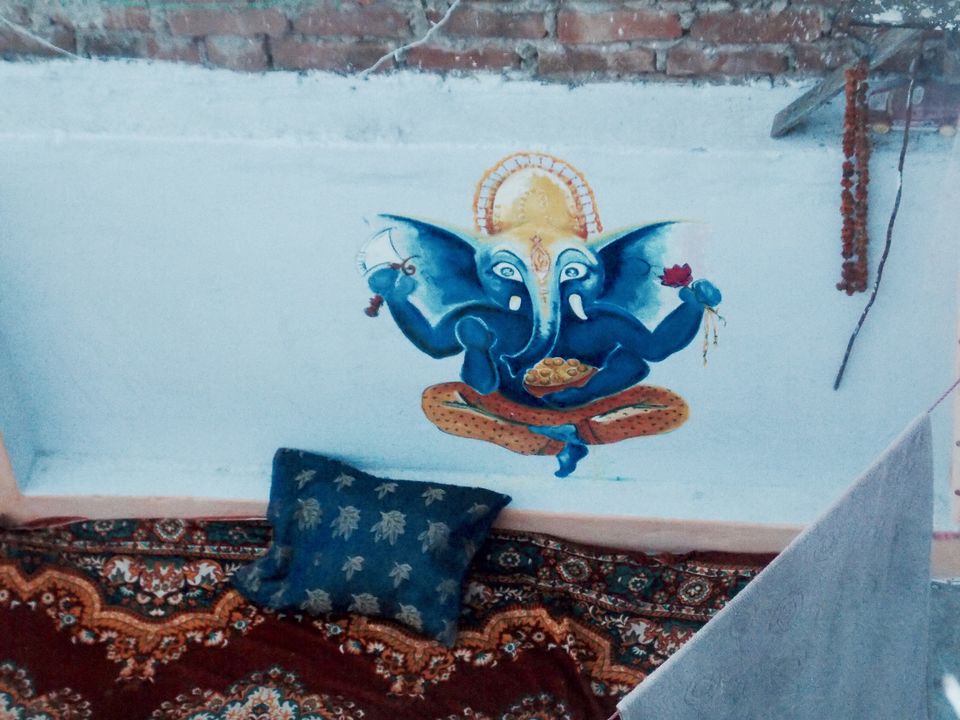 Homestays, my one and only preference for stays has been so for a reason. When I travel it is not for the views and popular spots, it is for the food, the culture, its people, their hospitality, and their proud tales of the city they live in. At Assi Ghat, my homeowner had a cosy crib that he gave to guests from all the over the world. We had a top floor room and the house was already filled with people from different countries. So we made ourselves comfortable and I stepped out of my room to talk to the host about his beloved city.
I just enjoy talking to locals for a simple reason that their eyes sparkle when they talk about their hometowns with such pride in their voice. My host was more than forthcoming and gave important highlights of the place I was staying at and all that I can explore. I needed to see the place, the local way, but before that, I needed my energy. So i slept to restock on the lost energy reserves and I slept so fitfully.
Reaching Benaras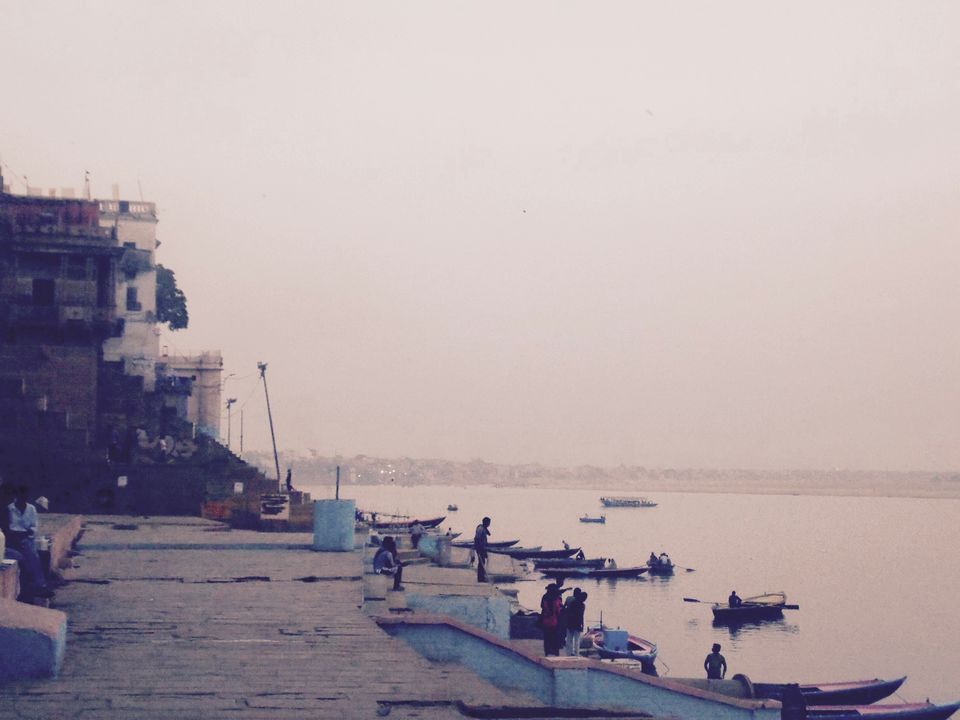 I woke up fresh and excited, better than I was feeling before. Leaving my and siblings behind, I decided to explore a bit on my own. So i picked up my camera, my bag and my aching spirit to set out into the holy city. Just as I was coming down from the steps, my host volunteered to walk me to the ghats from those by-lanes that Benaras is famous for. 2 more guests from England joined us on our short walk who helped me with a few insights of their own since the had been in Benaras for a while. Reaching our destination at the Assi ghat, i parted ways and began the soul searching. The moment I stepped on to the famous stairs that lead all the way to Ganges riverside, I was mesmerised by the wide expanse of water body that Hindu pilgrims regard so dearly. I started walking along the riverside.
What is interesting about the Ghats is that there is far too much action. You see yoga, some people involved in holy ablutions, the boat-wallahs haggling with customers for a ride down the river. I was taking in the views, smiling at an occasional fellow traveler and acknowledging the locals with an occasional nod. Making my way to Kedar Ghat, i reached a coffee shop, Lotus Lounge, that offered breathtaking views of the river and had an excellent outside seating. Enjoying my evening cuppa, my brother called me to join them for a local street food expedition.
The mouthwatering delights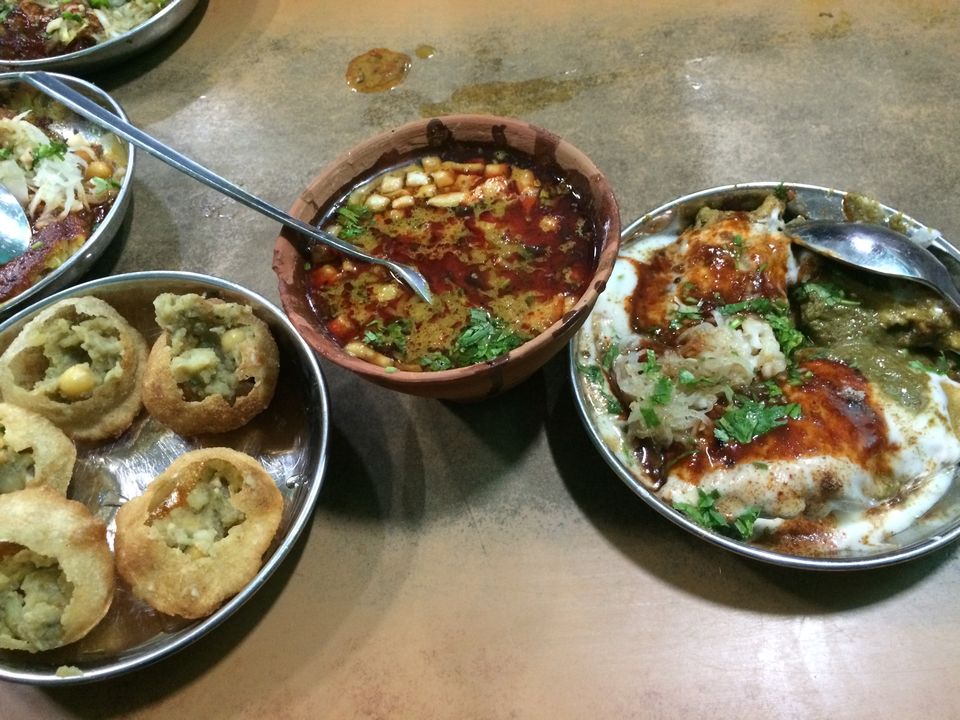 After walking a bit in lanes of Kedar Ghat, i was actually intrigued to see too many south Indians. Such was my curiosity that I ended up asking one that why are so many south Indians present here. Rather than obliging me with an answer, he got rather offended! I may have crossed line and decided to make a hasty exit. After joining my brother, we all went to Kashi Chaat Bhandar to try their famous street food. I didn't know that this place served the best Chaat in all of Benaras. Located near Naya Bazaar, we ordered palak (spinach) chaat, tamatar (tomato) chaat and churma matar (rice flakes cooked with peas and other spices). I must admit that the food was absolutely delicious. We repeated our order and then again and then again until we started to feel guilty about our shameless indulgence.
Day 2 in Benaras, When the Transition happened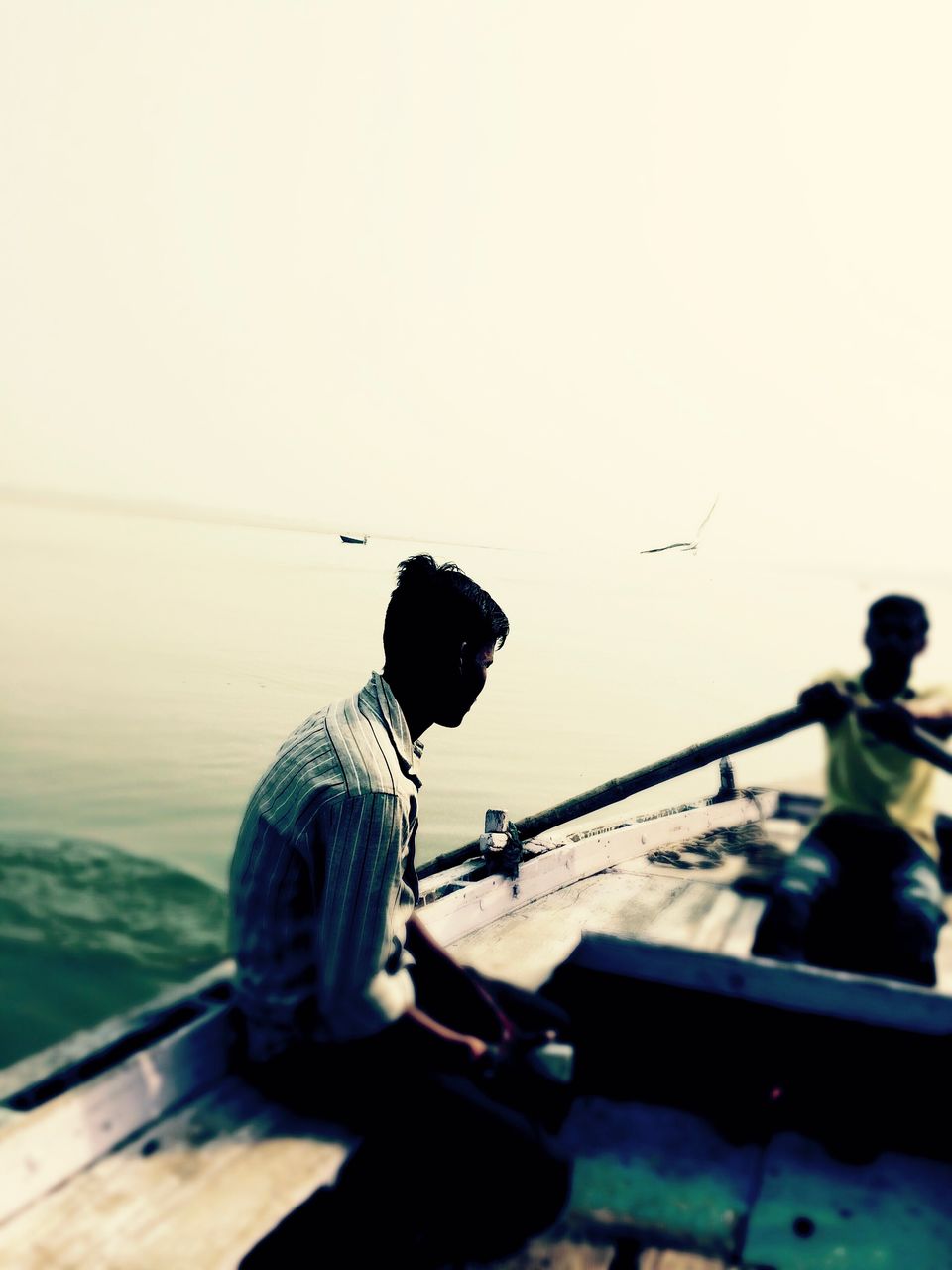 While Day 1 was more of just looking around, day 2 gave me more opportunity to immerse in its spirit. I started early today and decided to do my thing. Strangely, i remembered the way to Assi Ghat, making the confusing twists and turns. I reached the spot that had a different shade today. I walked down the steps and started walking in the same direction I took yesterday. After retracing my steps, I reached the same cafe that gave me even better views today. While i was immersed in the beauty of the ghats, I received a surprise message from a fellow traveler I know from Facebook, all hail the social media! He said he was from Benaras and would be happy to meet me!  Aah, the day is made. I have a local in their own city, the one I know. It is such a delight to see the place with someone who knows its eccentricities. Excited by this latest discovery, i got up and made my way to the homestay where my family was resting out their day.
On my way back, as I was walking, refusing the boat ride offers, there was one boy who called me out, like many others, offered me a ride; like many others, only this time I accepted it and I am glad I did. I have a habit of making small talk with people in a hope of finding out something new. My boat wallah was a 17 year old boy with an ambition. I love it when people have passions and dreams. This one too had dreams and reasonable ones, honourable ones, the ones that will make his family proud. He wanted to be a police officer, for the sake of his city, his home and his parents. He said he studies hard to make that happen. My little talk was so enjoyable with him that I decided, I will take his boat for the evening ride to the famous aarti at Dashaswamedh Ghat.
The Local Flavour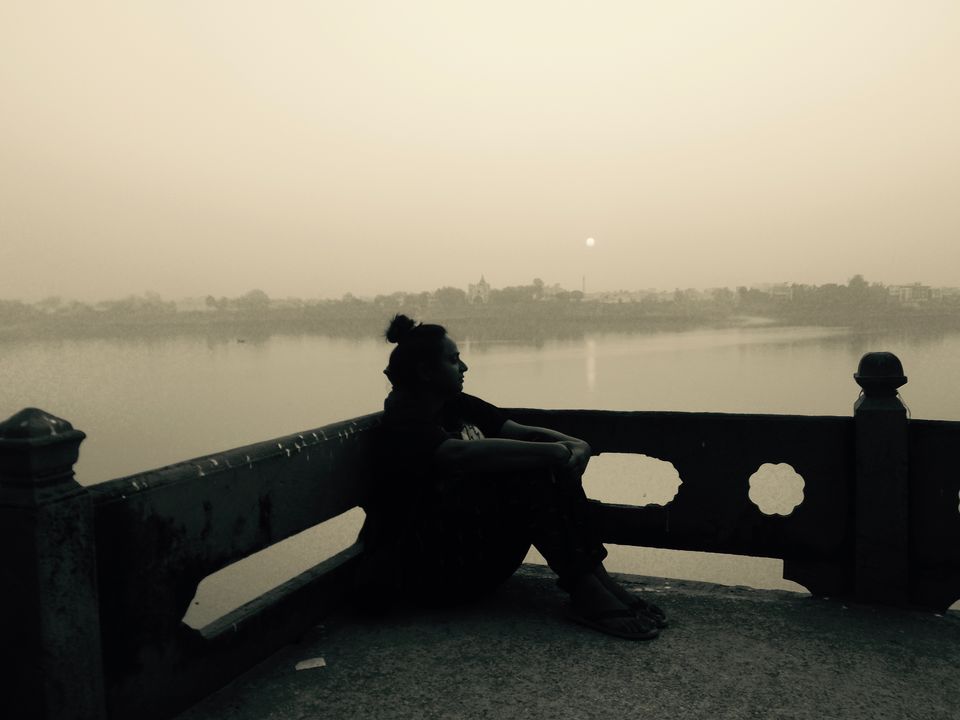 Reaching home, happy and satisfied as the day was progressing, I told my mom, sister and brother that we will be met by a friend of mine for a little excursion of the city. Our first stop was Ramgarh Fort, a short ride from Assi Ghat, across a rickety bridge that seemed like it would give away any minute. Ramgarh Fort is just something I wanted to see because of my love for forts and ostentatious architecture. When I got there, i was told that this is the place where some of the most famous Bollywood movies were shot, one that I remember was Bhool Bhulaiya. I wasn't really thinking about this place much until I saw the views of the River from its backside. As we made our way to the backside of the fort, it gave us such panoramic views of the River that lay ahead of us and Varanasi in the short distance.
Our next stop was the famous Benaras Hindu University that is like a city in a city. We reached a temple within the complex that my friend insisted we should see. I being an atheist couldn't appreciate the temple more than its architecture but my mom enjoyed the visit. Outside the temple complex, we picked up some quick snacks like samosas and tea, another must have! You will never find better food than the one you find in the Universities.
Checking off BHU, we drove hastily to the Ghat where I was to meet my boat-wallah from the afternoon. He had been waiting for me for more than 45 minutes and I was feeling bad about it. When i reached, he told me excitedly, "didi bada locha Ho gaya" (sister, something went terribly wrong), I asked him what happened, he took someone else on the boat thinking its me and only later realised that it is someone else. He showed them around quickly because he didn't want me to wait and I made it quickly to the ghat because I didn't want him to wait. We both laughed at this incident and he took us on his motor boat to the main highlight of the evening, Dashashwamedh Ghat for the evening aarti.
Not Just Religious but Spiritual Experience: Evening Aarti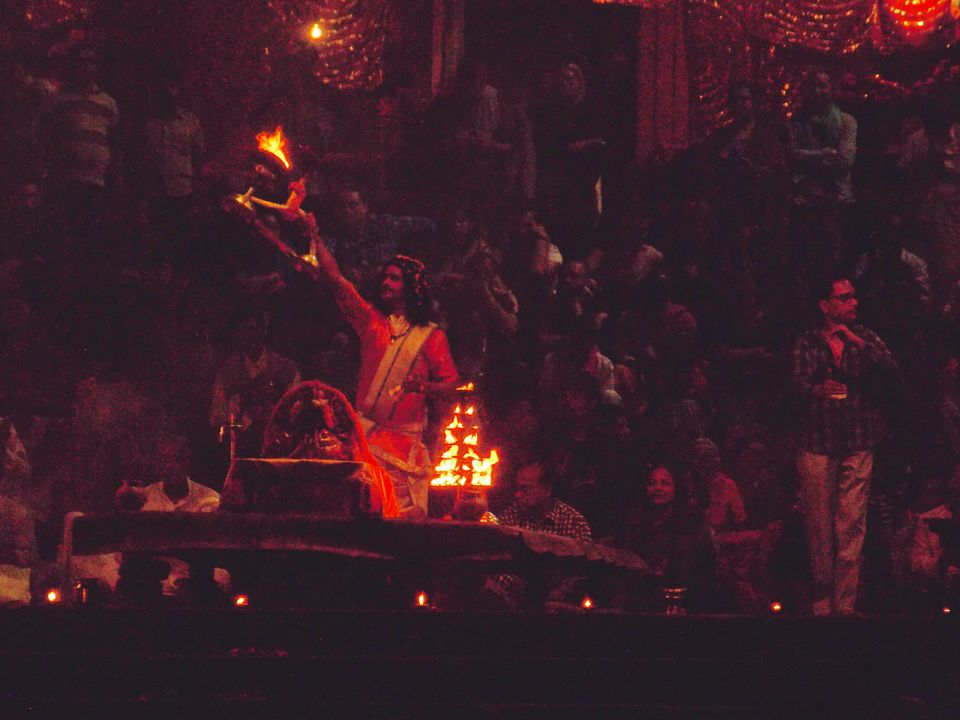 We reached the ghat where the aarti was happening and I asked boat-wallah to take us as close as possible. People were present in thousands, on the steps, on the boat, buildings, everywhere. There were hundreds of lamps gracing the river and even more that synced with the sounds of bells and chants. Every one was awe-struck in silence at the spectacle. The only sounds reverberating in the cool Benaras air was that of bells. I sat their transfixed, looking at the simplicity and yet the grandeur of the event, the faith and respect people have for this show and the precision with which the aarti is conducted. Soon after the act was over, we made our way to Manikarnika Ghat. This one has an interesting legend behind it. The famous cremation ghat, Manikarnika has the curse/blessing of being always lit up with a funeral pyre. There is always a body being cremated on this ghat, 24x7!
The boat ride is over, my friend parts ways from us and we sit at the ghat in the evening that is still active from all the action. There are students, travellers, preachers, yogis, locals and everyone you can think of. While the rest of the Varanasi may be whatever it is to the people, to me Benaras is ghats, the confluence of culture, faith and belief. My short journey to this land transpired into something I didn't know existed, I felt a spiritual connection to this place, its people. I loved Benaras, i loved its vibe, its pulsating energy and its culture.