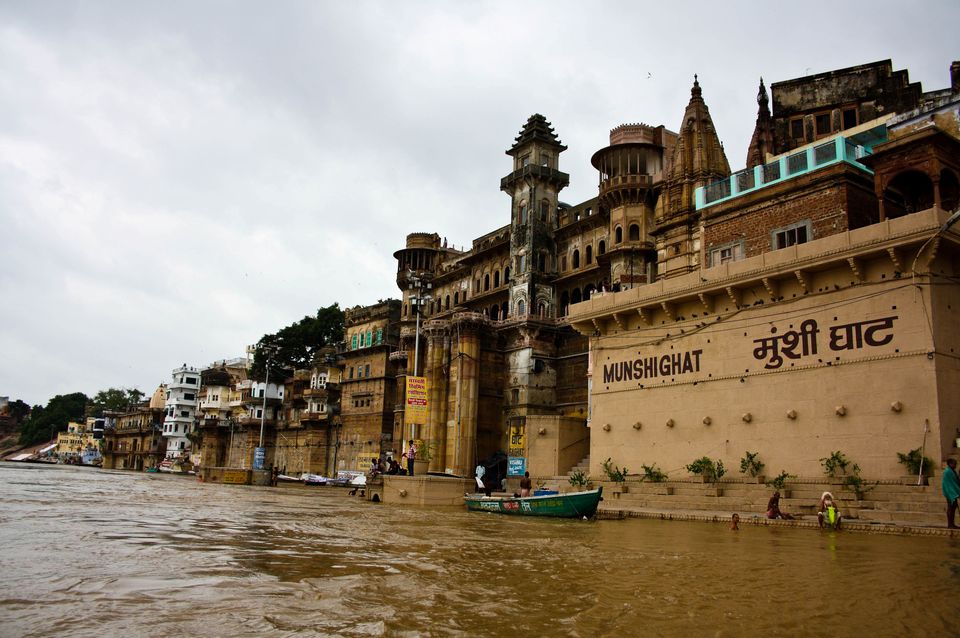 If you know how to find your peace in the middle of a crowded street and feel the symphony in reverberations of everything and anything, then Banaras is the place for you to see.
Because I had relatives in the city, stay was not at all a problem.
Day 1
Start your day with some heavy breakfast in narrow Gali's of Vishweshar Ganj. Some brown crispy Kachori with Sabji and Jalebi will be the perfect way to start a Benarasi Day. While you are there, it is highly recommended to take a guide along or probably someone who knows the city fairly well. Head to the famous Sankat Mochan temple, Durga-kund and Tulsi Manas Temple. After taking some rest, we tour around the Benaras Hindu University which is less of a campus and more of a little township i itself. You get to go boating inside the campus and pray in their own version of Vishwanath Temple. By evening, we head to Assi Ghat from where we take a ferry to see the very famous Ganga Aarti. Its only when you witness it by yourself that you believe why people come from across the globe to see this Aarti. After the aarti, we decide to take dinner in a restaurant by the Ghat; Pizzeria.
Day 2:
Head to Vishwanath Temple through very narrow lanes and long queue of people chanting under their breath and otherwise. After waiting for three hours, we get to get darshan of the Holy Baba Vishwanath. On our way out of the lane, we shopped for Pure Rudraksh Beads, Benarasi Silk Saree and some souvenirs. Rest of the day was spent lazing around and some fine dining at Saanjha Choolha on the Airport Road.
Day 3:
Visited Sarnath,a Deer Park and the place where Gautam Buddha after enlightenment and gave his first sermons. It also holds importance for Jainism. Further, we take a tour around the city, savor the spicy tangy flavors of street food at Dina Chat Bhandaar until we head back to our accommodation for train late at night.