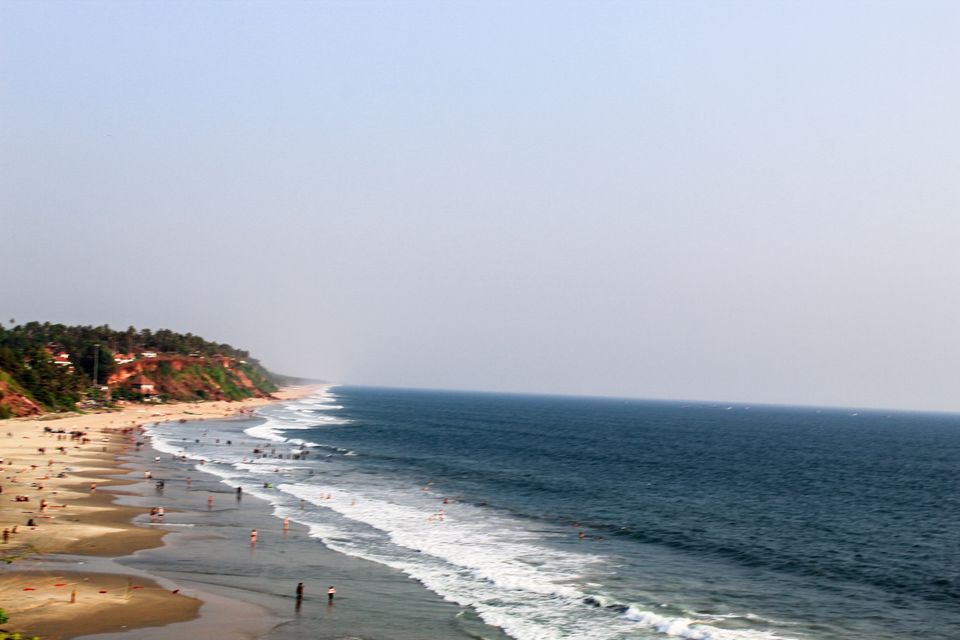 Varkala (a.k.a Papanasam) beach is one of the most beautiful tourist destinations of "God's own country". It was my first trip in this New Year.

The beach of Varkala is called the Papanasam Beach which literally means the 'redemption of the sin'. This scenic beach gets visitors from all over the world. The best season to visit is from October to February, as the climate will not be as hot as it is in March and the following two months. Let's begin our exploration from the cliff.
The Varkala cliff:
The Varkala cliff is one of the main attractions of the town. Once you reach the peak of the cliff, hold your breath...Coz you're going to witness the utmost beauty of Mother Nature!! Behold the full view of the Arabian Sea below your feet, especially around the golden hours. One might need a thousand eyes to grasp fully, the beauty of sunset and admire the tint of the sun's rays grazing over the blue sea.....
For complete details of where and how to stay and explore, please visit....
http://www.theclumsyhippie.com/varkala/