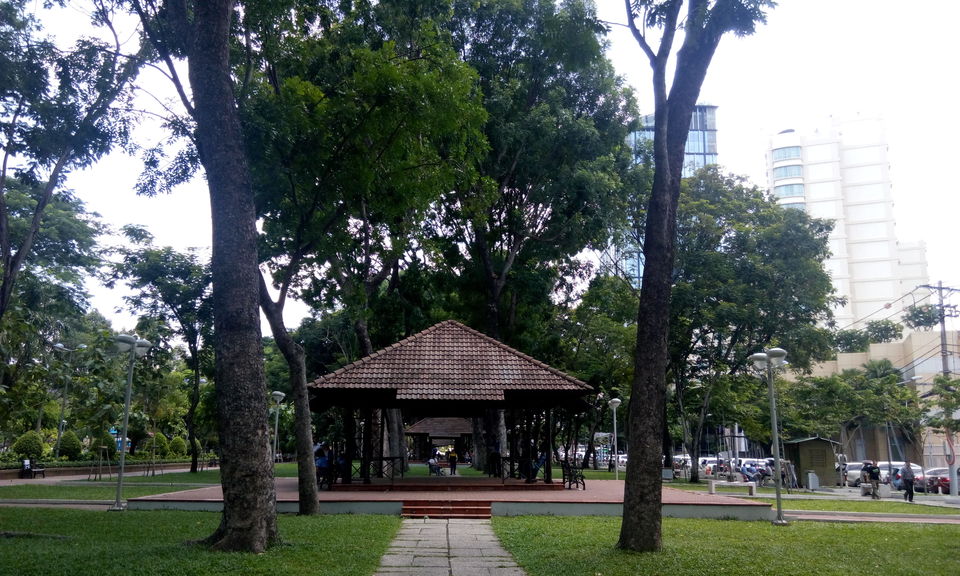 Everyone has a perception of a place without visiting it, the same way people have perceptions about other people without getting to know them first. Never judge a book by its cover, that's what they say.
A major advice one thing everybody need to do is, anywhere you go, keep your handbag near you. I walked around Saigon with goggle maps and not a care in the world. The streets are clean and easy to walk around. During the day I visited the Ho Chi Minh City Museum of Fine Arts, Ben Thanh Market, Fashion Boutiques, Saigon Square, War Remnants Museum in Saigon and Cu Chi Tunnels . Planning to go to the War Remnants Museum keep all other site seeing plans at bay, for you will not be able to do so. It is a war museum which exhibits articles, weapons, pictures of the Vietnam war and the first Indochina war. This place takes you through everything and you can feel the pain and torment. Varied emotional feelings are evoked while visiting the museum, which is difficult to put into words. Thus, after the visit to the museum, I headed straight back to the hostel and lay down for an hour just to get myself together emotionally.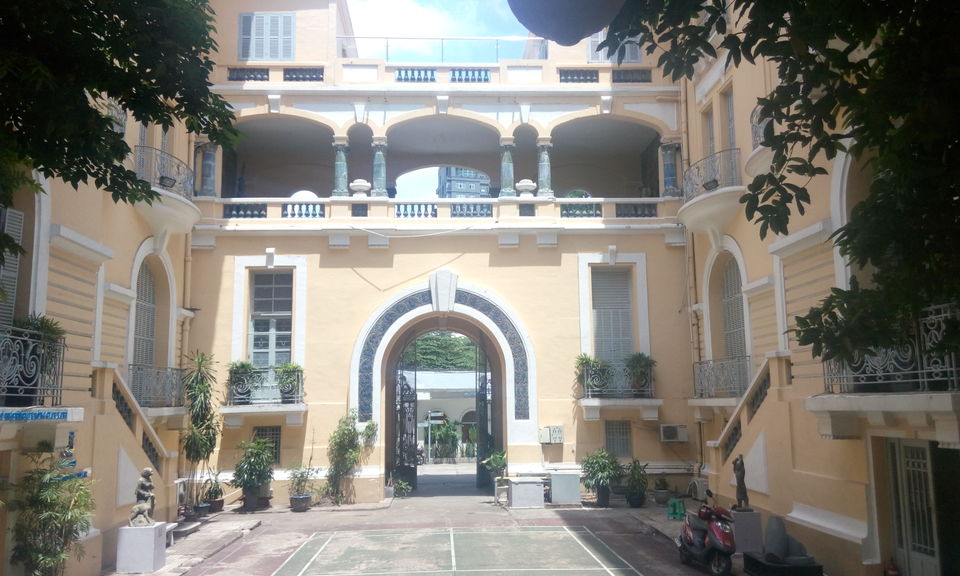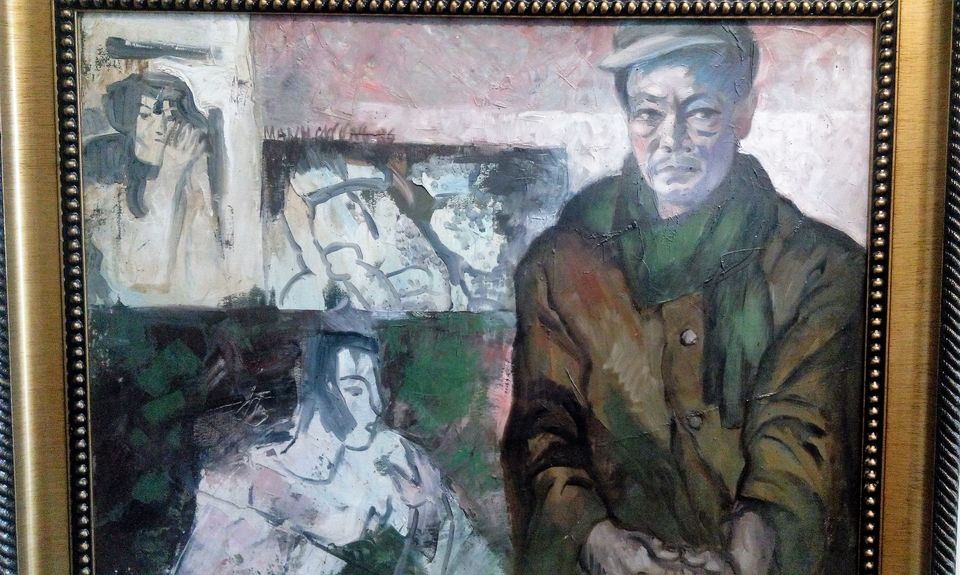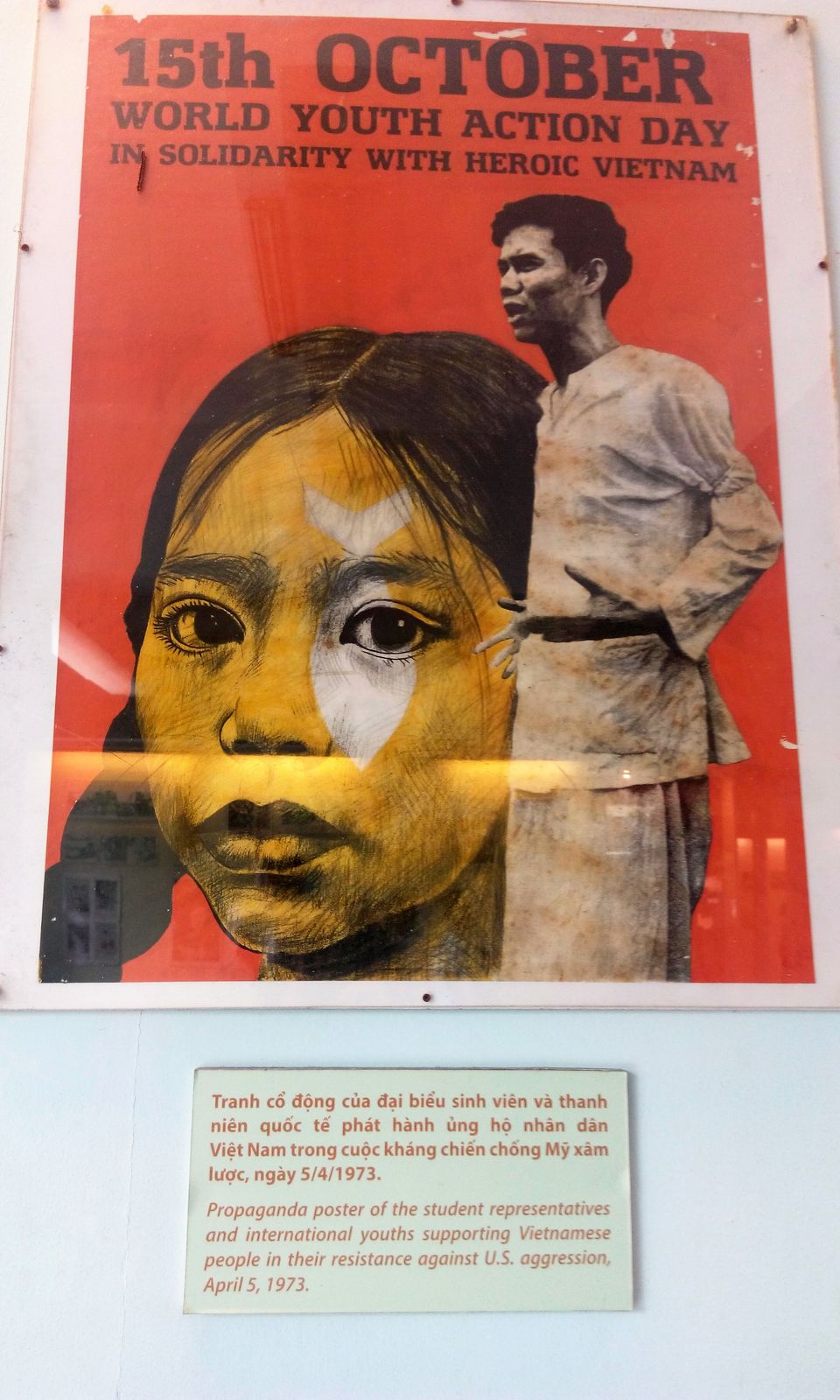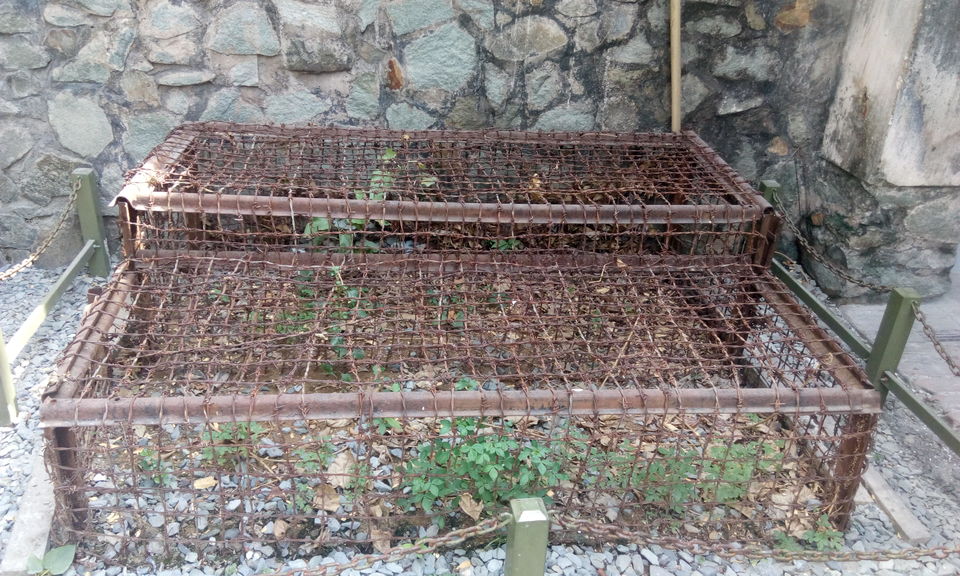 Cu Chi Tunnels are located in the Cu Chi district of Ho Chi Minh. They are a network of underground tunnels. So we were a group of 5 who went there via a local bus. Once we reached there you have to walk a lot, it is a big place with a lot of other things there, they have made it tourist friendly like make a whole day out of it while you are there to visit the tunnels. When you first enter the place you will come cross a beautiful monastery and then you will find pathways and roads to numerous places like shooting area, archery, resort with a pool and the tunnels. The Cu Chi Tunnels are between a forest, the walk to it is beautiful, you will get a lost sometimes but it is okay. These tunnels are really small and you have to crouch in it, even on the staircases you have to crouch. I cannot even imagine living like that, hats off for the idea and them living it. These tunnels were made during the Vietnam war for the Vietnamese soldiers to hide in it and fight the enemies from it. The tunnels go really deep but due to soil erosion's they have been blocked and only few tunnels are open for tourists to see.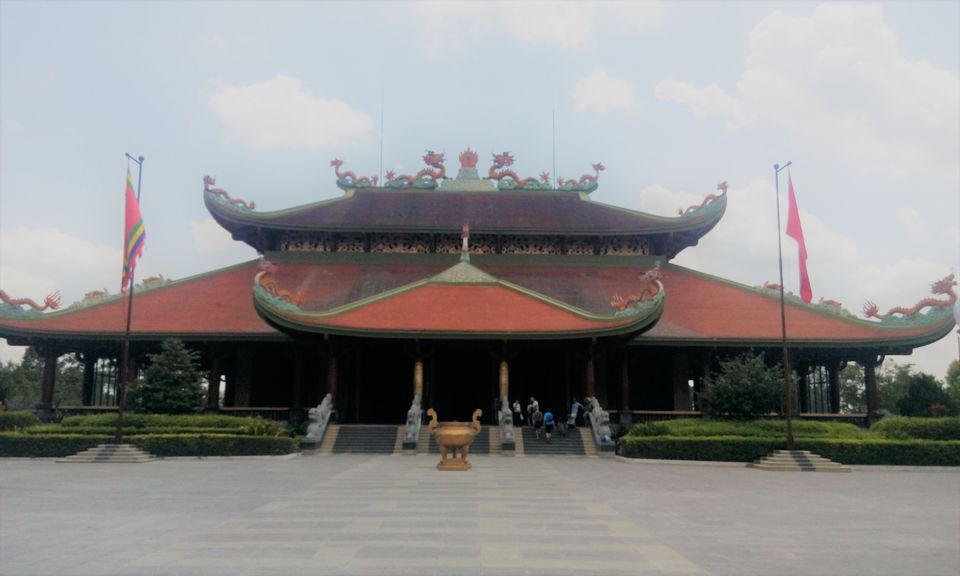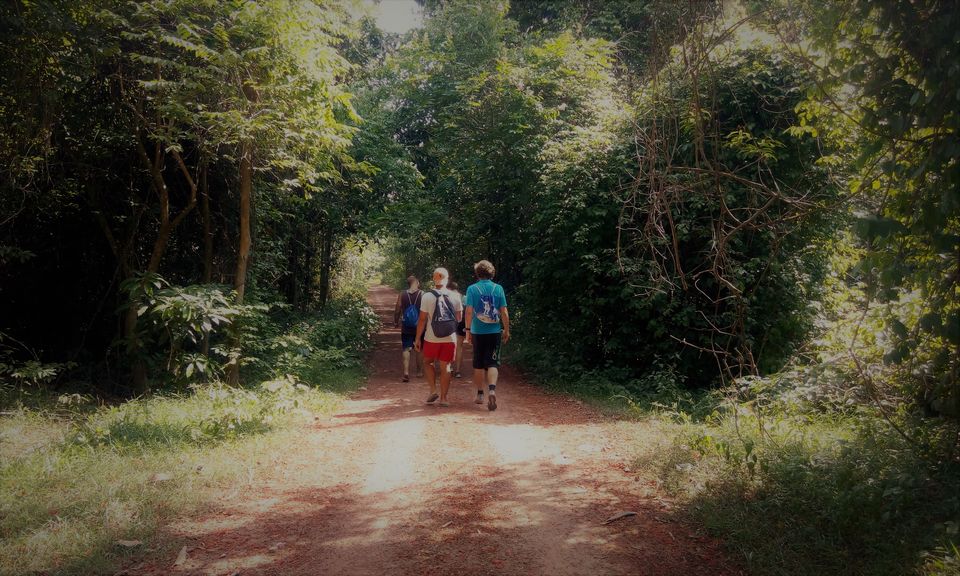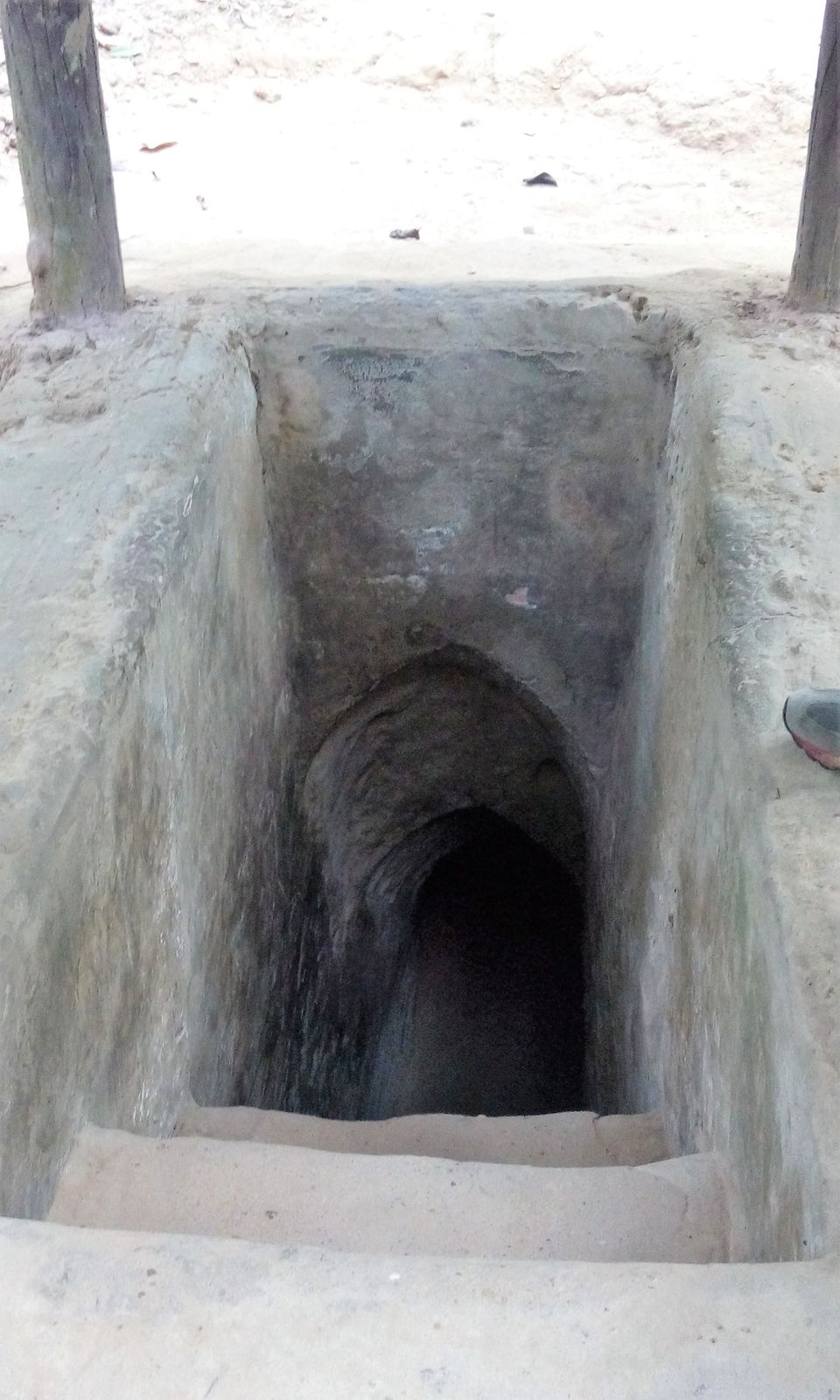 Post the walking and seeing the tunnels we went to resort with a pool and swam for a bit and got cooled off, but kept time in mind as did not want to miss the last local bus back to Saigon city. It was worth a whole days trip, it was worth an experience.
While solo traveling and staying in hostels, be open to meet new people and make new friends then stepping out at night is not at all tough. Along my journey to different parts of the world, I have made some really good friends.
I had met some really nice people on the terrace of the hostel while drinking beers. Our hostel had a fridge below at the reception where the beers were kept, so you could just take how many beers you want and just put the money in the box. So after a group was made we went out and hit the bars, the streets are amazing. You have places which are open till 5 a.m. There are small restaurants who place stools on the pavement, for people to sit,drink and eat and enjoy the evening. Hence, when you are bar hopping and have had one to many, the hunger pangs hit you. Here comes the best part – the best street food at 3 a.m. you will ever find. What with them there with their different kinds of noodles, sandwiches, vegetables, meats and all the other mouth watering fares. I had the best noodles from a lady cycle vendor, I can never forget the taste, yummy. There are places which are open till 6:00 in the morning and with no cop in sight to bother. The people are friendly and there is great music playing, be prepared as your feet and head are going to hurt in the morning/afternoon, whenever it is that you wake up. An experience that I wouldn't advice anyone to miss, its just amazing!!