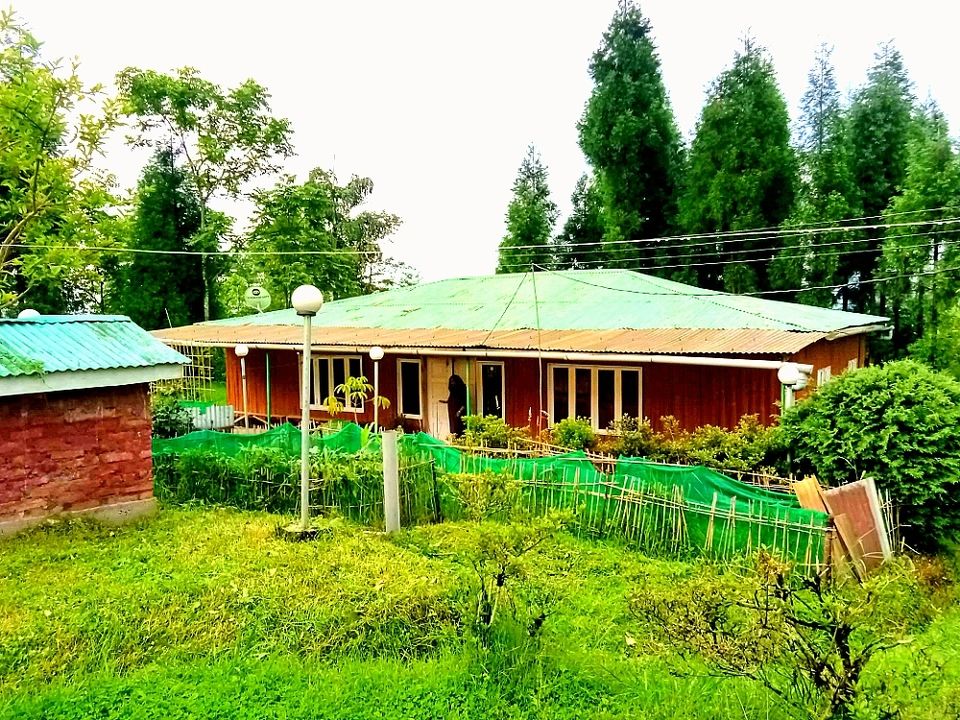 Driving to offbeat locations have always been my passion and the picturesque locations of the hills of West Bengal cater to that to a great extent. Very recently I drove my 2009 Mahindra Xylo E8 to Pokhriabong, a small hamlet with really good people near to Sukhiapokhari in Darjeeling district. Would like to share my driving experience as intricately as possible.
Started off early on a really hot and humid Monday morning, our destination being a Homestay at Sukna, near Siliguri by name Humro Home, around 600kms was our drive. We were caught up in a severe traffic jam eating away almost 2hours of our journey at Rampurhat as we had to touch Santiniketan for some official work. The better road is always the one that starts from Burdwan railway station towards Moregram. Anyways got out of the deadlock and were proceeding smoothly towards Siliguri with our routine lunch halt at Moregram ( we carried packed lunch ). After crossing Raigunj we took the Botolbari- Rosakhawa road which helps us bypass Dalkhola which is a dreaded traffic jam stretch, also Kishanganj is bypassed by this route. The road was more or less fine and it joins the Siliguri highway near Islampur. All was going fine but just at the entrance of Islampur the central bearing of my car broke and we were forced to stop beside the highway at around 10:30pm. Yes it was risky as I had my whole family with me and Islampur is not considered to be that safe a place, but a mechanical problem though unwelcome can happen during road trips. Lodged a breakdown complaint with Mahindra and they were very prompt in responding. It was detected that the central bearing has to be replaced the next day. A replacement vehicle was arranged for us which took us to our homestay and we reached there at 2:30 am !! The host gladly accepted us at such a time and served us hot dinner commenting on the breakdown incident as a 'change which is always necessary to add spice and flavour to life'!! Since we had reached here in the dead of the night, we could not appreciate the beauty of this place.It was really picturesque around the home with the mountains and the Mahananda Wildlife Sanctuary in the backdrop. The small railway station of Gulma and the trains to Alipurduar passing through the tea gardens made the place even more beautiful.A small primary school near the homestay saw kids becoming busy with their daily chores early morning. We spent the next day morning at a leisurely pace waiting for our car to be delivered. We were supposed to drive to Mirik and on to Pokhriabong after breakfast. However our car was delivered at around 4:30pm and we started for Mirik at around 5:00pm.It took us two hours to drive to Mirik,it was raining and the road was foggy. Reached Mirik at 7:00pm, it had already become dark. After a brief traffic jam we started to descend towards Rangbhang river after crossing the Goodricke's Thurbo tea factory. The road was narrow with a steep descent. After crossing the Rangbhang river the road steepened,weather conditions worsened and visibility was really challenging. We had to stop at a couple of places to negotiate the road before moving on. It was really a great experience driving in such adverse conditions. We reached Dilpali Homestay at around 8:00pm amidst torrential rain and fog. The Xylo made it royally without any hitches. We had a really warm welcome from our hosts. The homestay was beside the Turzum Tea Estate and as it was raining we were greeted by insects of various kinds and it was really a concern for the kids. However the food was excellent and we could put an end of a really adventurous day on a happy note.
The next day we went to Sukhiapokhari, Jorpokhari and Pashupatinagar in Nepal. Darjeeling was also a very near destination but we avoided it as it was overflowing with tourists and parking would be an issue. The roads from Pokhriabong to Sukhiapokhari ( 9 Kms ) was under construction so it had a few bad patches however the road from Sukhiapokhari to Pashupatinagar via Jorpokhari had been constructed recently and it was a real joy driving on the newly remade tarmac. We enjoyed local food, shopped fresh vegetables as space is really not an issue in the Xylo.
The next day we were scheduled to reach home from Pokhriabong. We started at 8:00am with packed breakfast from our host. Reached Siliguri in 2 hours. Was a very pleasant 2 days in the highlands, now we were back in the dust and the heat and the sweat. Stopped for breakfast beside a tea garden after crossing Siliguri town which has really been eased by the newly made flyovers. After breakfast we moved on without any stop as we always intend to cover as much of road in daylight as possible. Our next stop was at Gazole near Malda. There are two roadside eateries on the right just before the highway toll plaza catering excellent non veg delicacies namely Ma Durga Hotel and Ma Manasa Hotel ( don't be deceived by their looks ).We had a sumptuous lunch there and started off at around 4:30pm continuing all the way via Moregram and the road to Burdwan railway station. We had only a small refuelling stop before our next stop at Saktigarh for an earthen glass full of warm tea and Langcha which is a local sweet delicacy of this area. Our residence is around an hour and a half drive from there and we reached home at 12:00am covering around 700kms.
Thus came an end to a short but really thrilling ride to the mountains of Bengal.