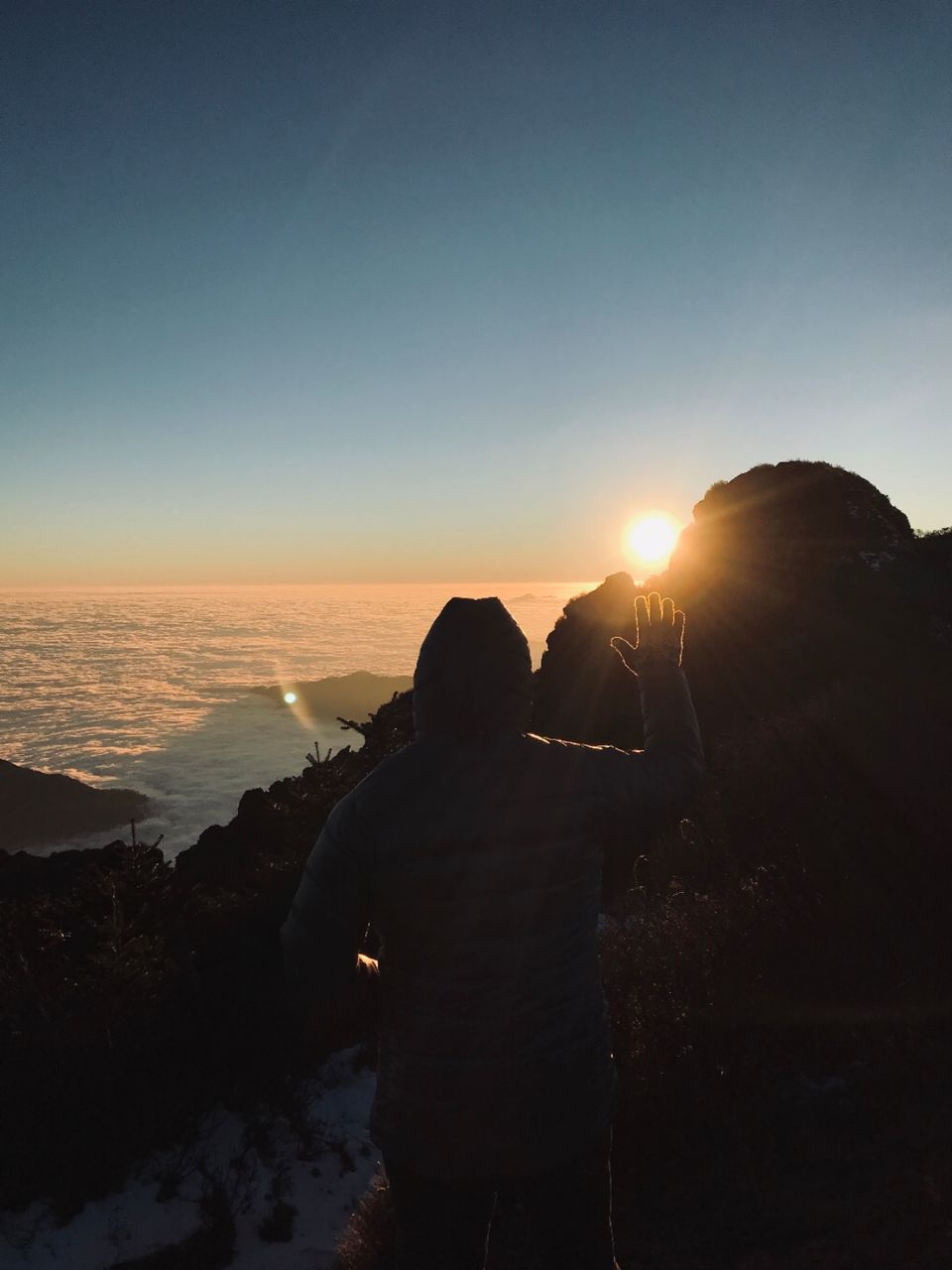 I have been to many treks this year it's been a year full of mountains and I wanted to end the year with best way possible,which I think I did. Sandakphu was always on my bucket list finally had a chance to summit highest peak of West Bengal and live above the clouds. Sandakphu is situated in Singalila National Park on the North-Western part of Darjeeling district. Trekking to Sandakphu starts from Manebhanjyang and gradually climbing through the forest of Rhododendrons, Magnolias, Primulas, Irish varieties of orchid, forest of oak, bamboos, pine and last but not least look out for "RED PANDA" it's a rare species who knows you might get lucky as well. The panaromic view of mountains,sunrise and sunset from sandakphu is unsurpassed by any view anywhere around the world. Where 180° of snow capped mountains from Nepal to India upto Bhutan including highest peak of the world Mt.Everest, Mt.Kanchanjunga(3rd highest) Mt.Makalu, Mt.Lhotse, Mt.Kumbarkarna and Three Sisters etc. The panaromic view seen from Sandakphu of Mt.Kumbakarna to Mt.Pandim is refer as "SLEEPING BUDDHA".
I really wish I could put it into words and explain the feeling. There's this quote "the best view comes after the hardest climb" this quote perfectly suits this Mountain. Enough said let's get into how one can reach this beautiful summit.
There are two ways one can reach the top.
Option 1-trekking
Option 2- vintage Landover jeep
We choose option 1 trekking
Itnerary as follows
Reach Manebhanjyang from Darjeeling try to reach and start the trek early as possible.
Manebhanjyang to Tumling 11km (hardest part of the trek) reach Tumling before sunset take a halt there rest explore Tumling. Don't miss the sunrise at Tumling as first light falling on Mt.Kanchanjunga I guarantee it will be really hard to leave back this place.
After watching one of the most beautiful sunrise we left from Tumling to Sandakphu 13km a decent Stretch
Tip- I suggest you to halt at kalpokhari 7km before Sandakphu, as we went directly to Sandakphu u can say we were going for glory. Reached Sandakphu around Sunset as we were tired Af so we hit the bed as soon as we reached our hotel, which was our mistake.
Finally the moment was here sunrise from Sandakphu peak living above the clouds feels like different dimension altogether. One of the best moment of my life is watching that sun rising to it's glory, clouds performing a welcome dance to greet the sun. I was so mesmerized by that small but astonishing event which I just witnessed I had to stay here few more days which is what I did I cancelled all my plans further going to phalut and stayed for 2 more days Sandakphu itself.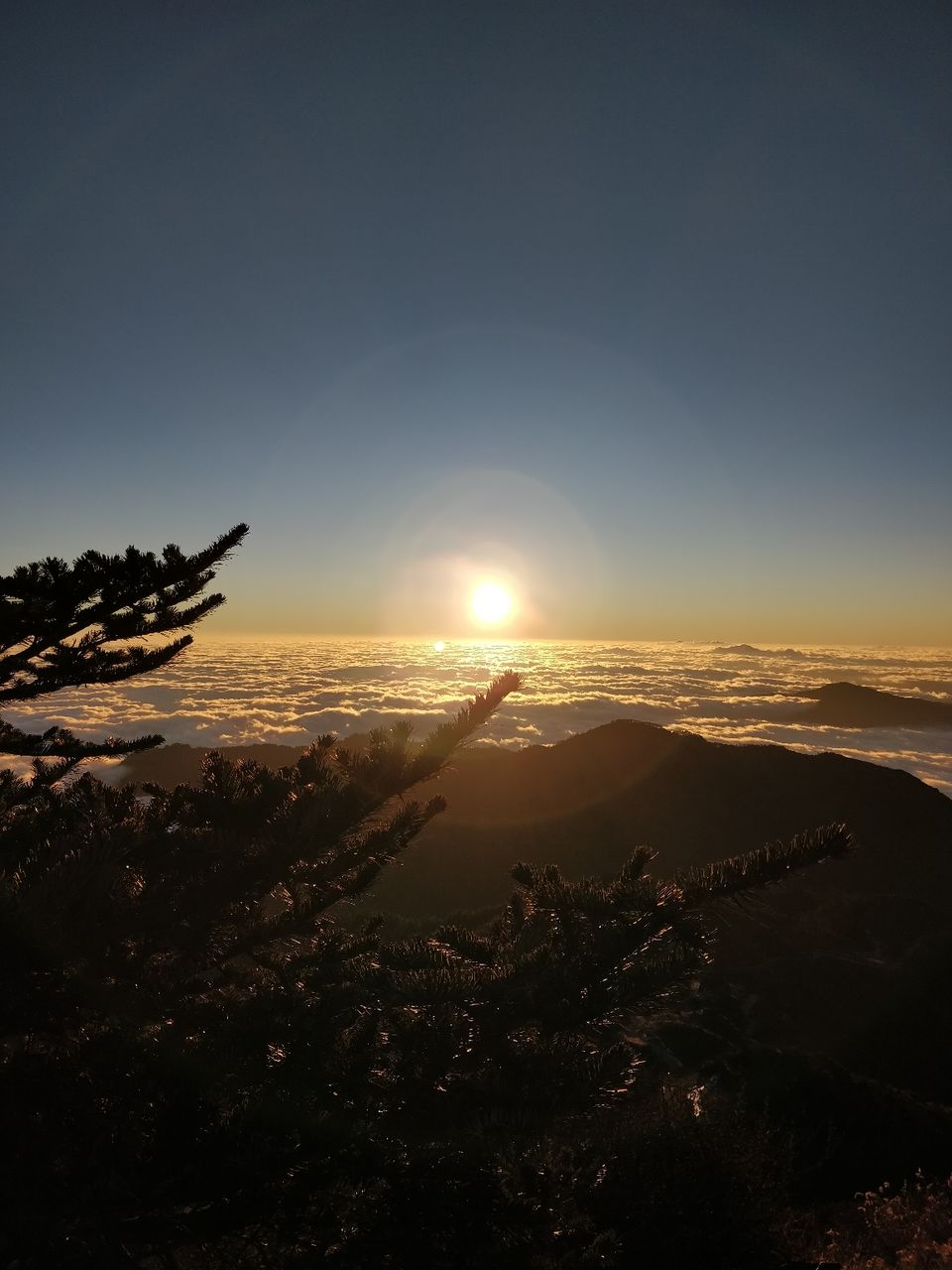 Exploring Sandakphu, Sunrises, Sunsets and most importantly The Sleeping Buddha.
I find myself extremely lucky to witness all this beautiful and serene place and to be honest I didn't want to leave the place at all but as they say you have to leave a place to reach more prettier land.
Descend Sandakphu to rimbik 20km catch a sharing jeep from rimbik to Darjeeling or Siliguri.
Tips- Best time to visit Oct to March
It's a teahouse trek so no need to worry about accommodation and food till Sandakphu for phalut you need to make prior bookings.
The last ATM available is at Sukhia Pokhri, Darjeeling or Siliguri.
If your visiting this place with family or any elderly person I suggest you to go by Landover that is the best option for non trekkers and for those who have ample amount of time.
There are billions of places out there that we know nothing about. The fact that we know nothing about them excites me, and I want to go out and find out about them.
There aren't many things that are universally cool, and it's cool not to litter.
Do ping me for more detailed queries.
Cheers 🍻 Happy Traveling ⛰️✌️