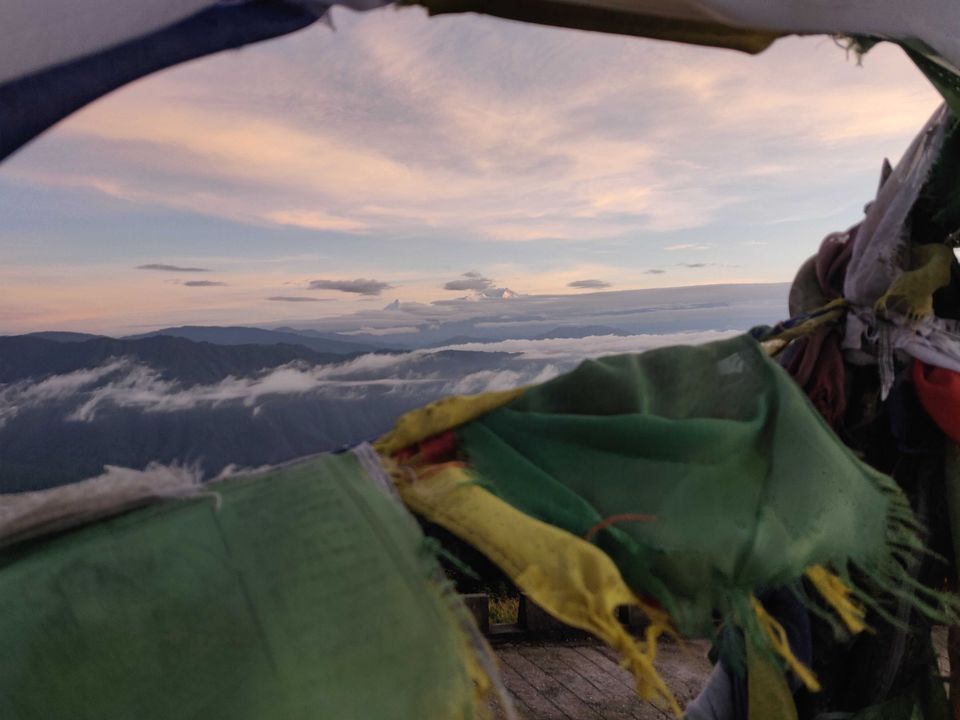 We were 6 people. The trip was decided a month before.Finally the day came and we started our journey with full excitement and anticipation.
Sandakphu is the highest peak in the district of Illam, Nepal which sets in Indo-Nepal border.This is one of the best trekkable places.
We went to Siliguri from Kolkata via bus.From Siliguri, we took a shared cab to reach Maneybhanjang which was the base point from where we had to start the trek to Sandakphu-our destination. The road leading to Maneybhanjang was very steep as we were going uphill,at the same time, the view was mesmerizing too.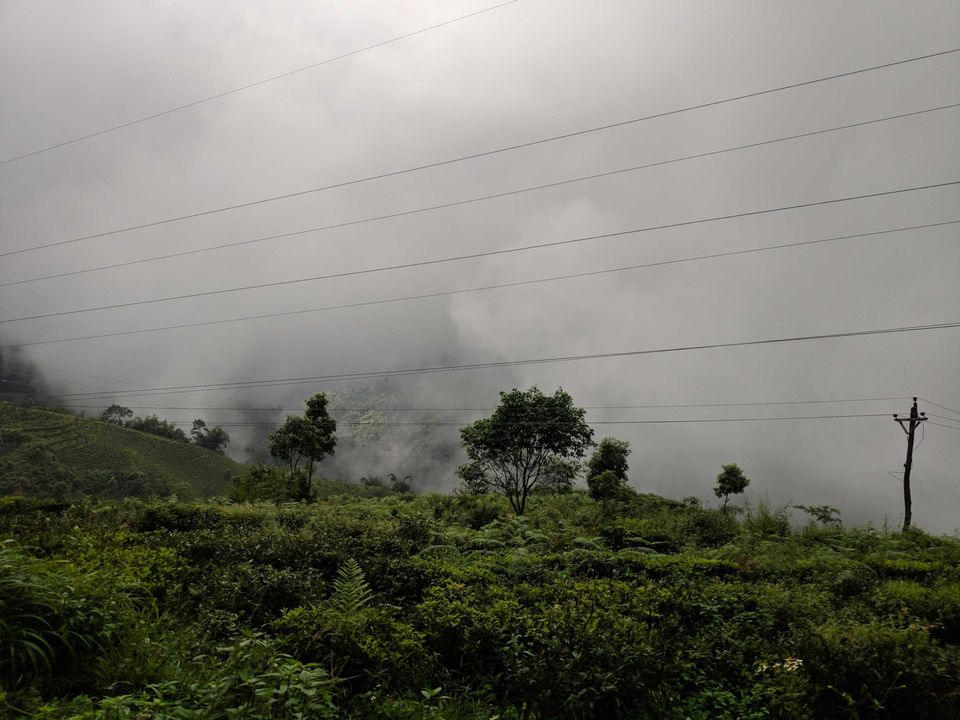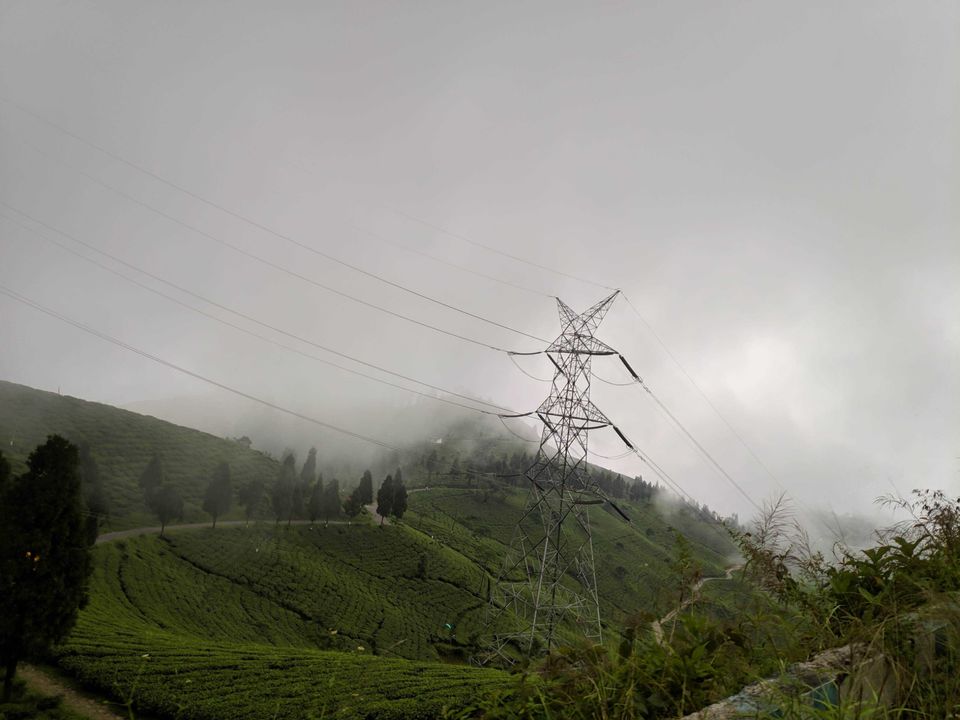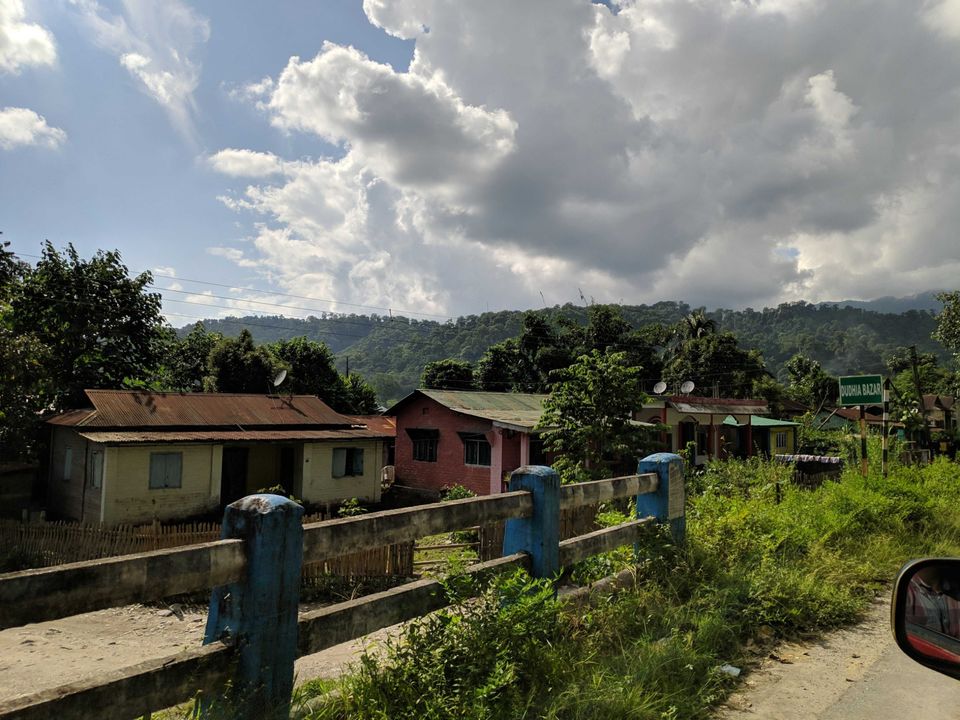 On the way, we came across Mirik lake, which is a tourist spot also. We spent some time there.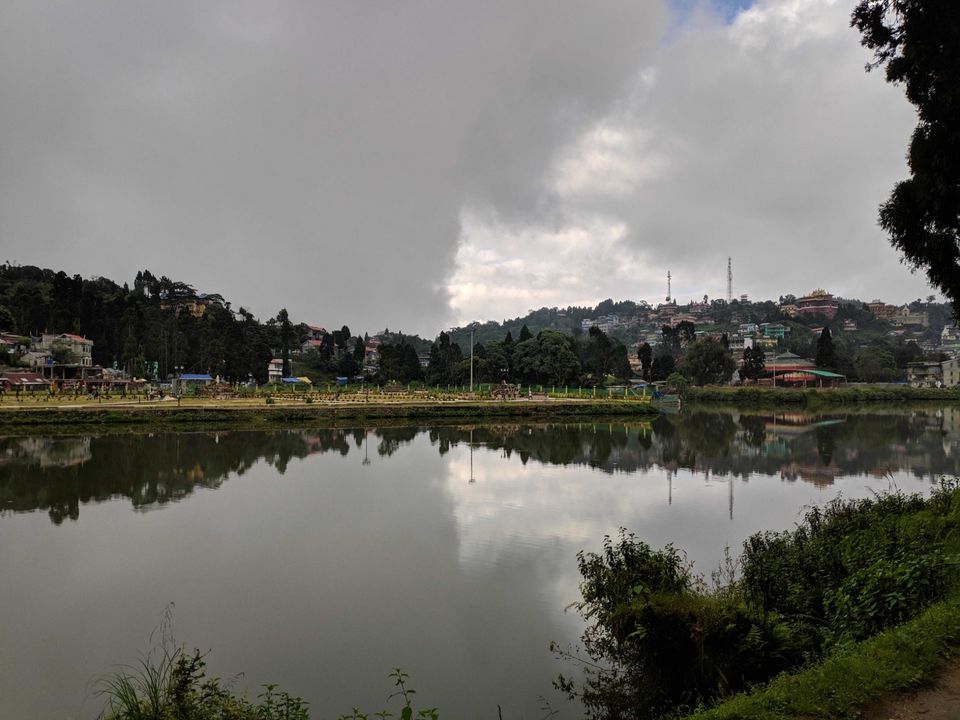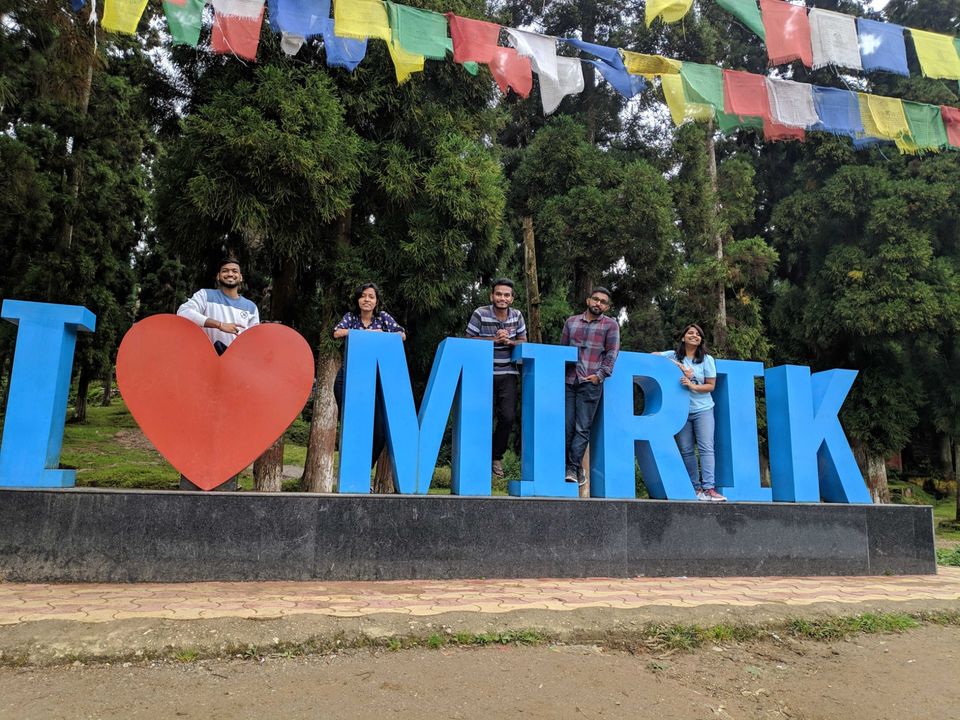 We reached Maneybhanjang around 4 PM.We had already booked our homestays. We roamed around and slept early to start our much anticipated trek the next day.
We started very early in the morning. There were many people from various parts of India even people from foreign countries like Israel and France. All were set to trek for 31 Kms in a course of 3 days. I am gonna add photos to let you know how beautiful this place is. And it's really fun to trek at such wonderful places. It was raining too for sometime that day. We knew about the rainfall there and took raincoats with us. We trekked about 13 Kms on the first day and reached Tumling by 5 PM and halted there for the night.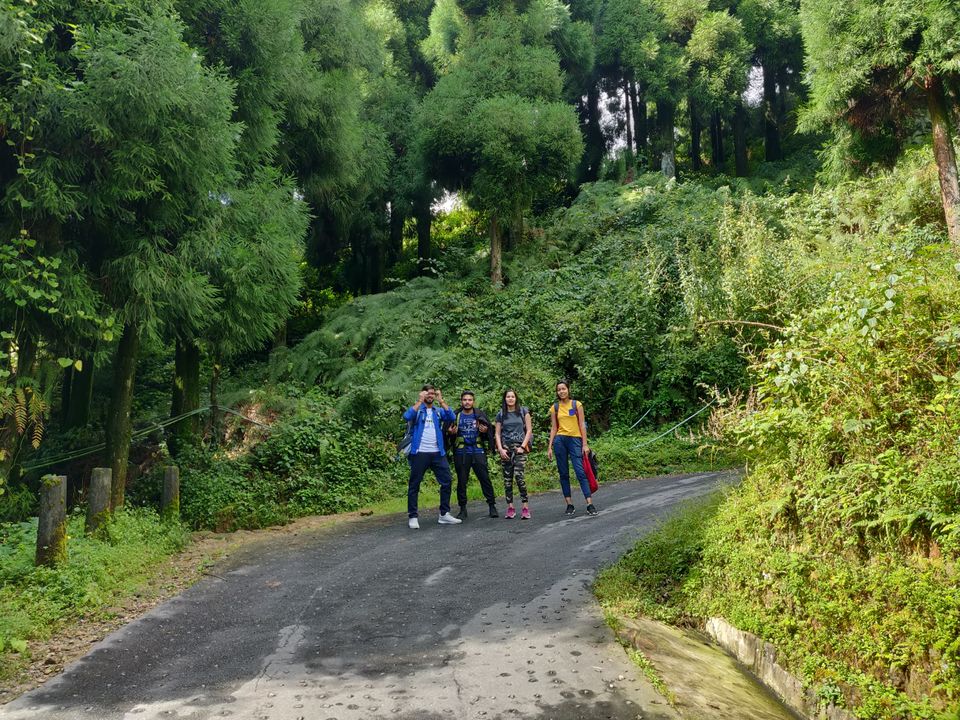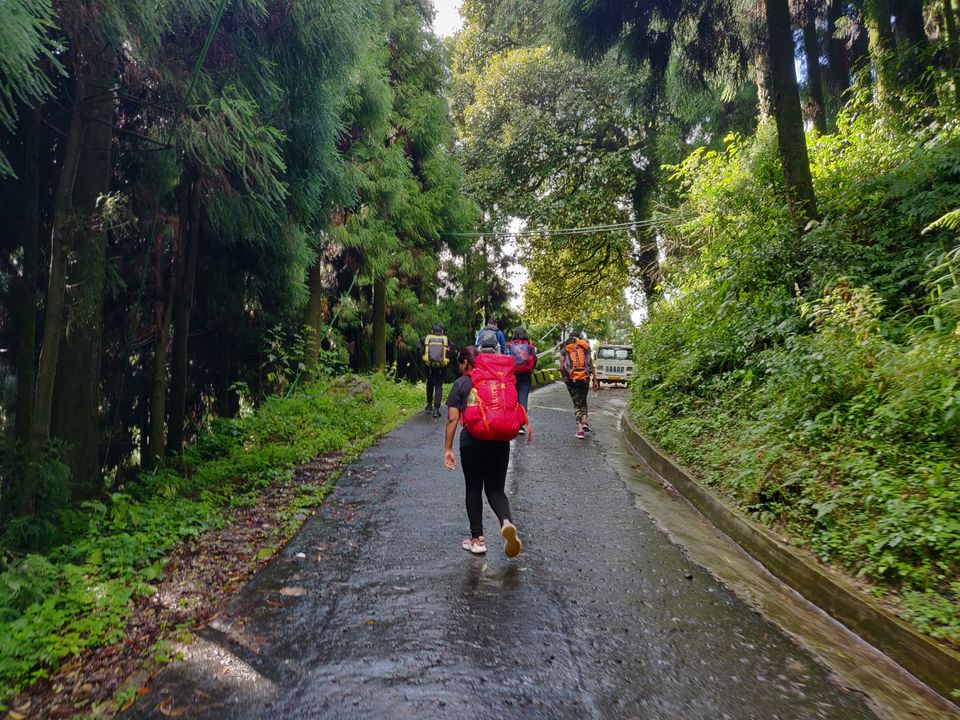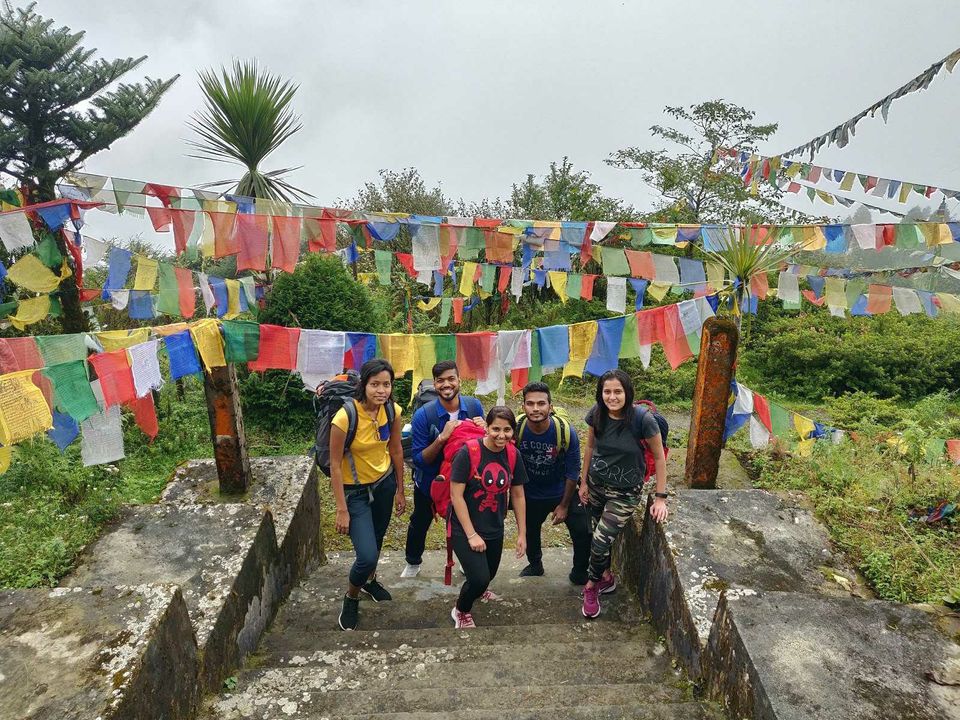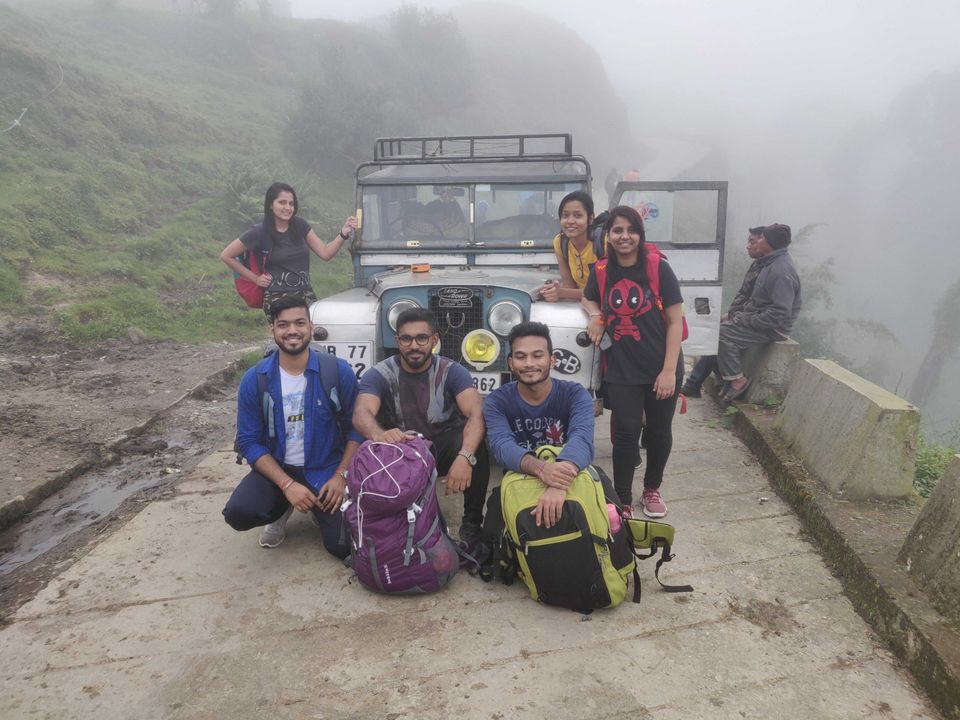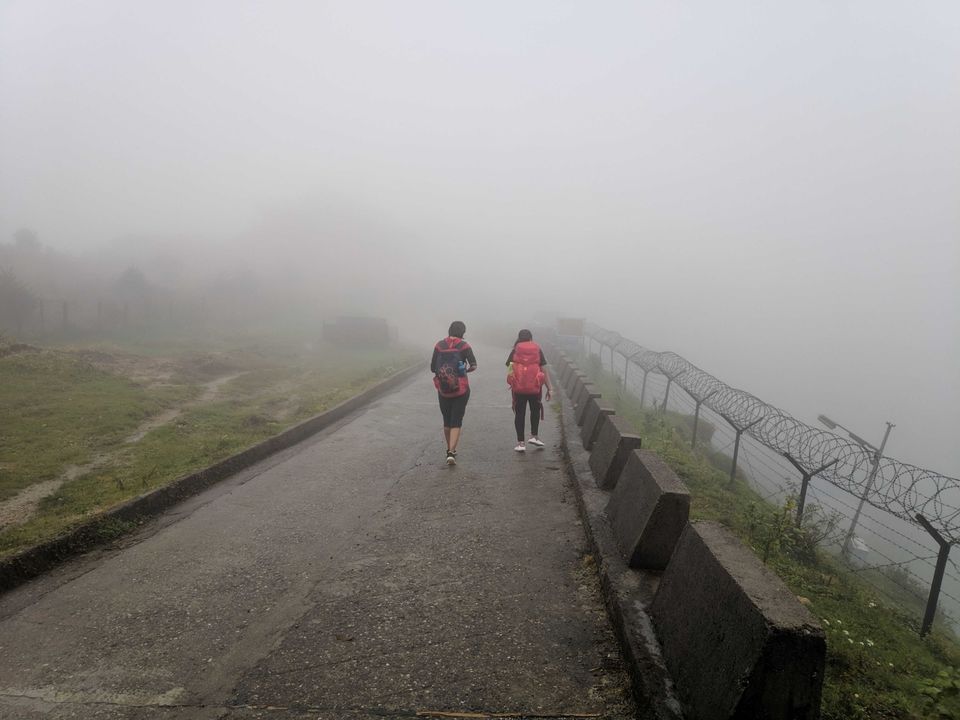 The sunrise at Tumling was really surreal. We woke up early just to see it. At such height, we could also see Kanchenjunga and several other peaks and it was such a good feeling to be able to see such beauty.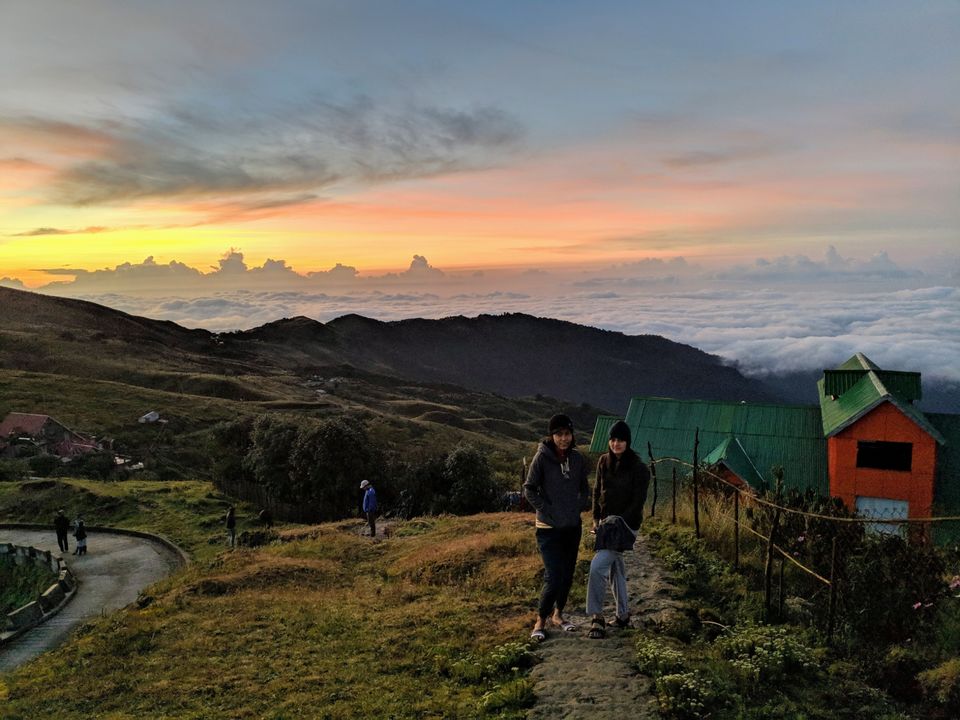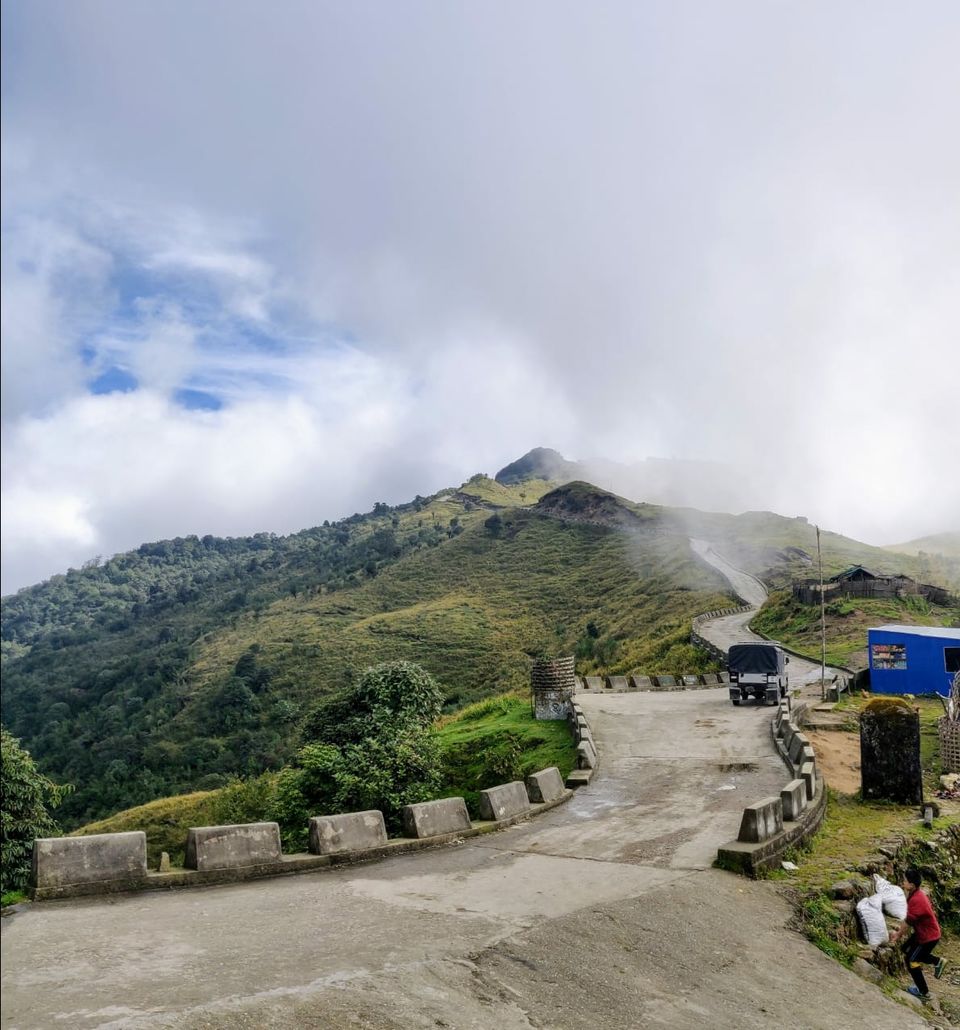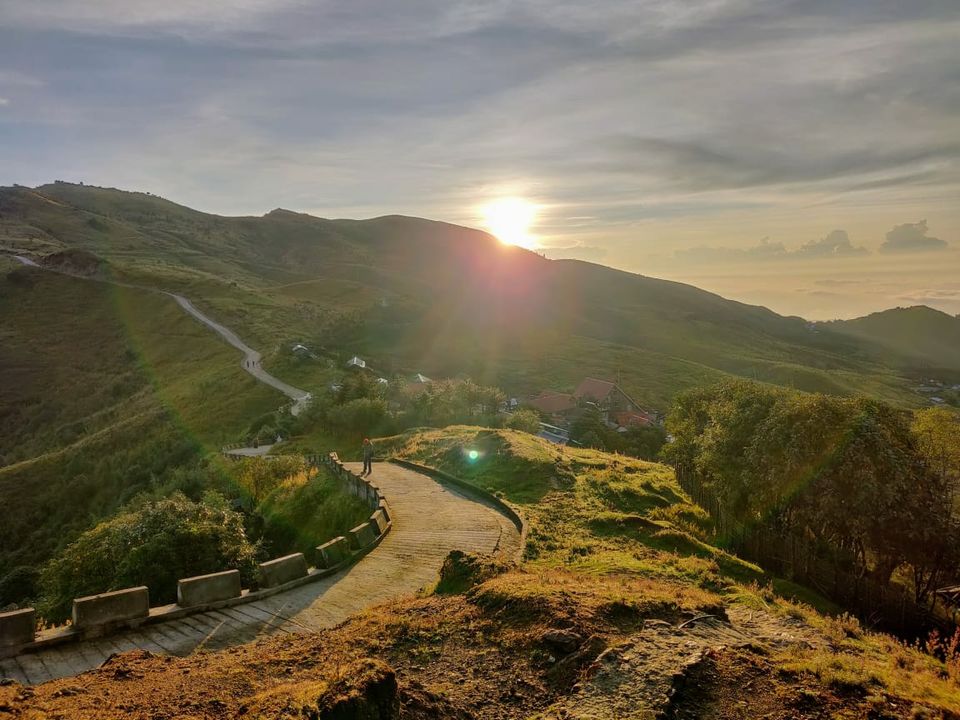 we, then, started our trek for the next stop Kalipokhri. We had to carry our bags with us as we couldn't leave them anywhere. It was a little bit tiring but the fun of trekking was way better than a little bit of load. We, obviously used to feel breathless and would take rest after some distance as we had to walk uphill. We reached Kalipokhri by evening.
Kalipokhri, the village is named after a pond which is famous for healing all kinds of illness and wounds.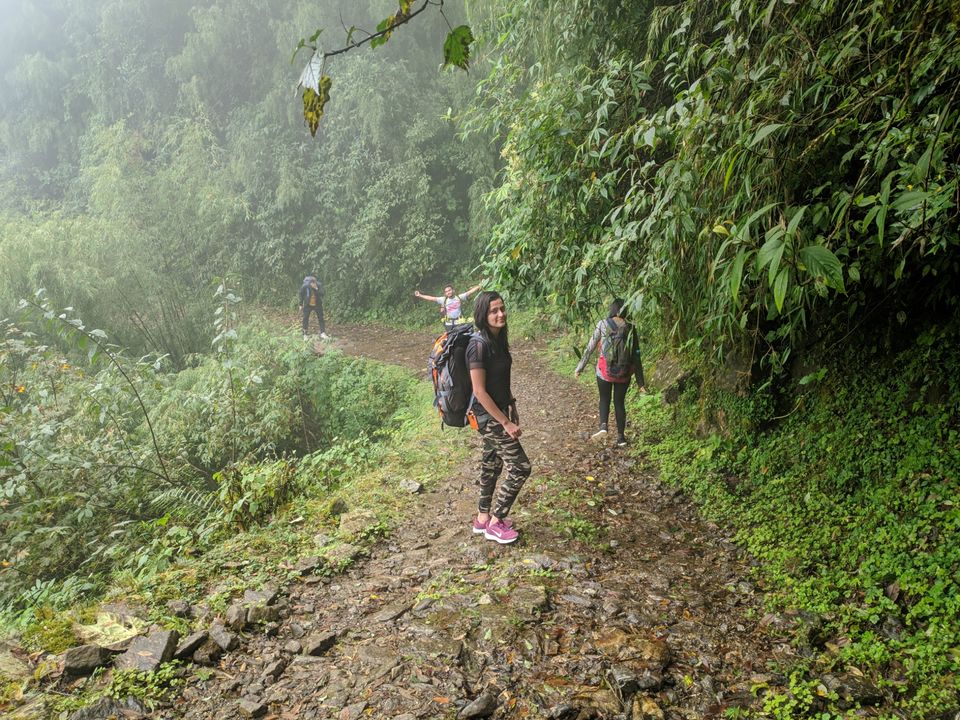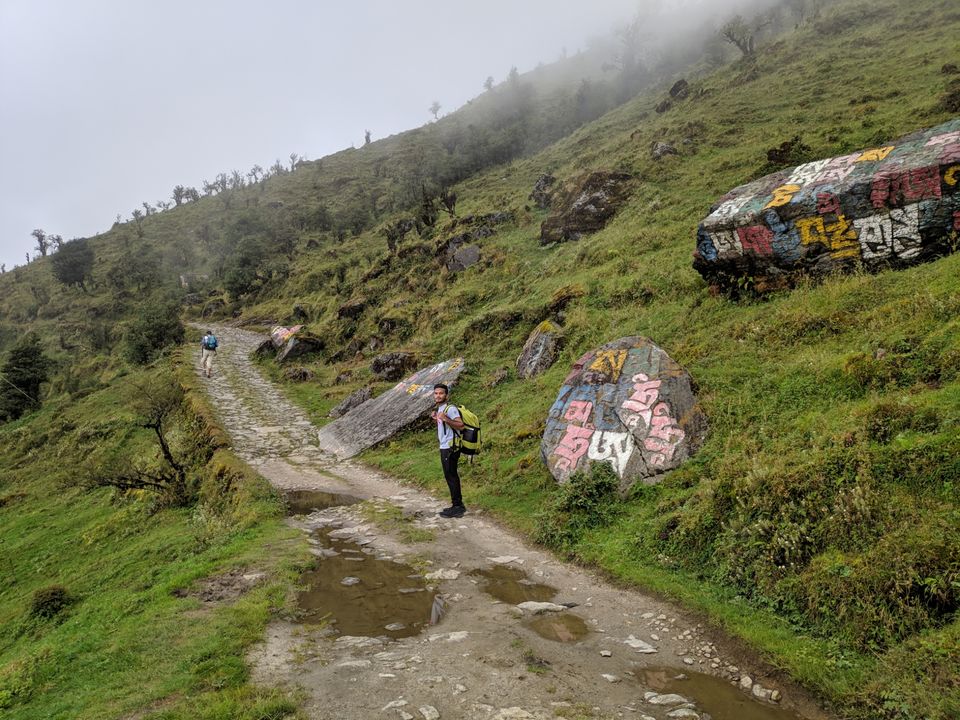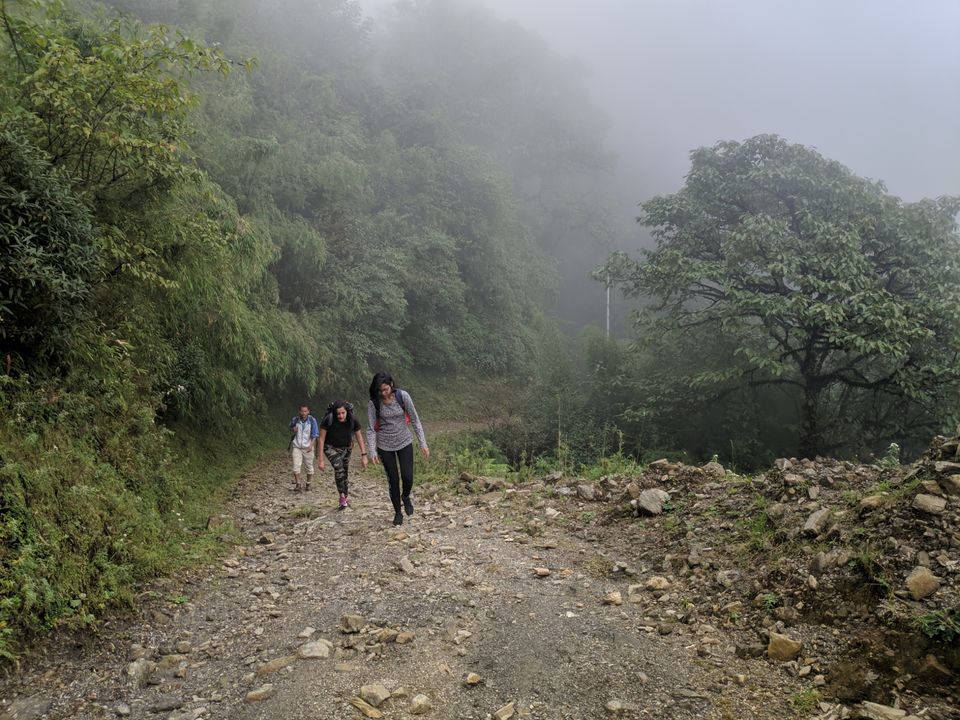 The homestays at these places are quite cheap and food is okay too. So, need not worry about that.
So, This was the 3rd day of trek and last day to reach our destination point:Sandakphu. On 2nd day, we trekked for around 10 Kms. So, 3rd day was bit easy as we had to trek only about 6-7 hrs. And we reached Sandakphu by noon. The view there was really heavenly. I tried to take in everything I could. We stayed there for the night. There was no electricity and everything was run by solar cells. So, we had to minimize our uses. We woke early next day to see the sunrise. It was, as usual, the best thing one could ask for.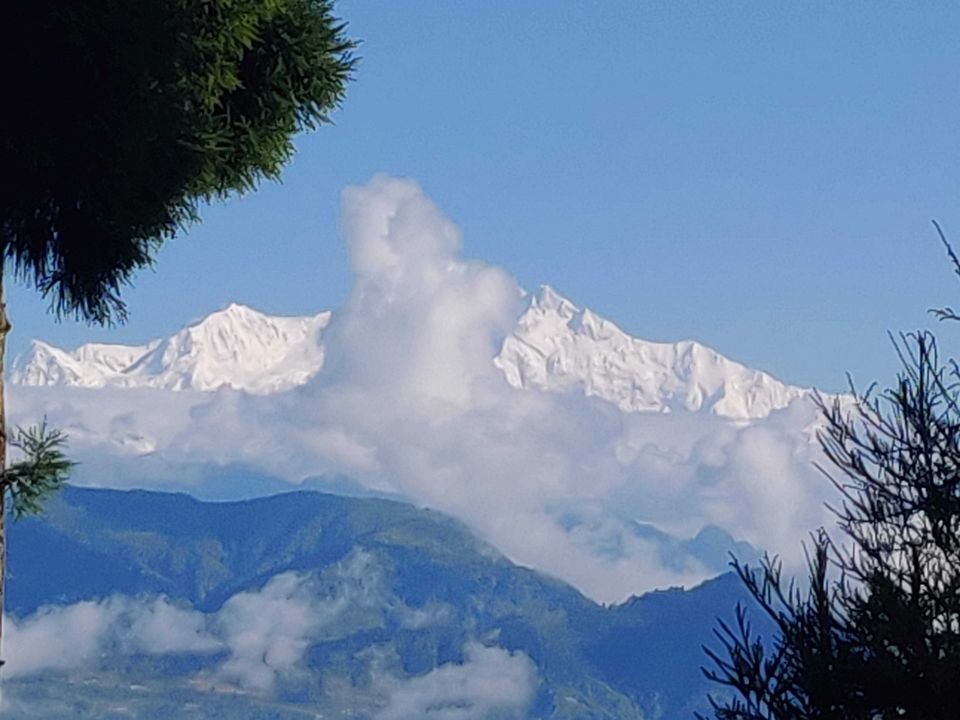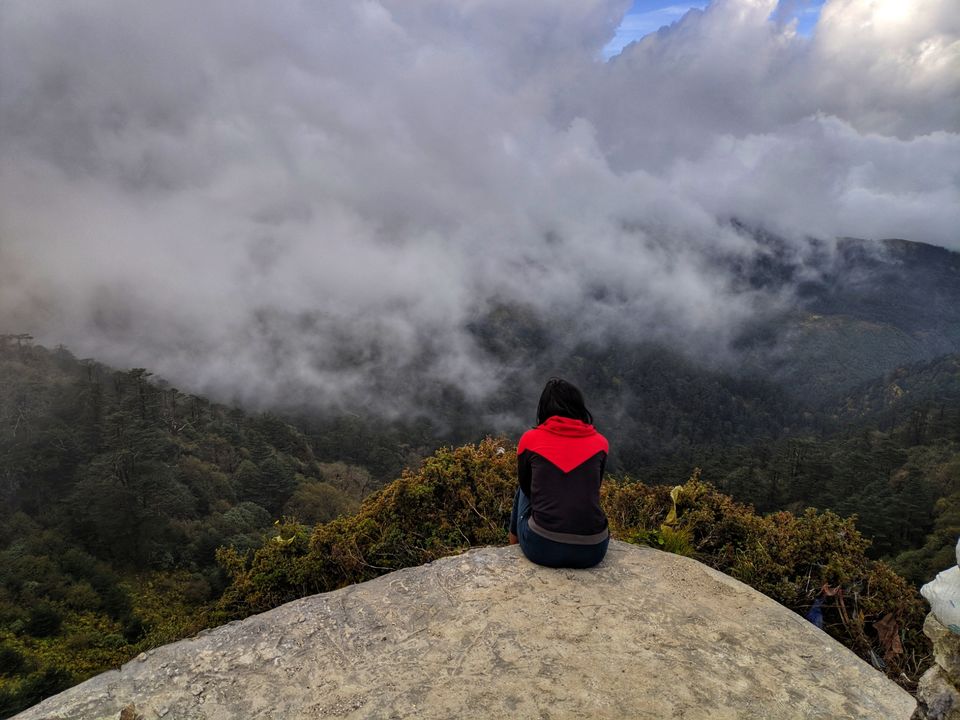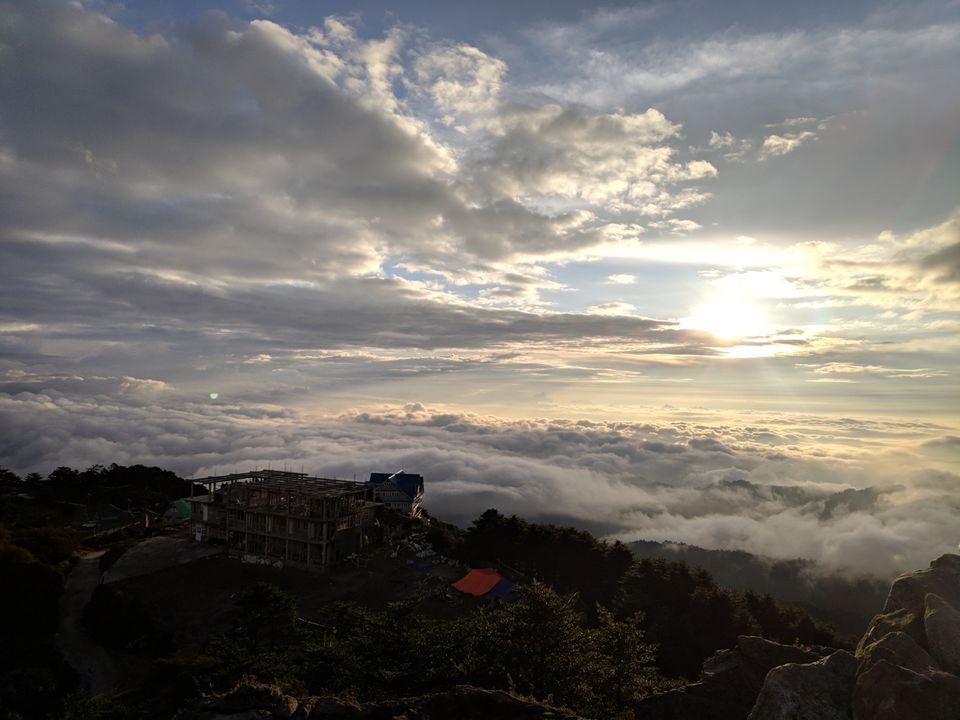 This was the day to start our trek downhill. We had to comeback to sirikhola from where we would have gotten shared cabs to return to siliguri. So, we walked around 18-19 kms downhill in one day. By the time we reached, our legs were too sore to even move. We stayed there for the night and came back to Siliguri the next day through a shared cab.
The trek was one of the best things I had done till date. It was more than 'worth it'. We spent around 8K per head and had the best times at this place.
I would recommend everyone to visit this place atleast once in life. I would even like to go back again. The people, culture, habitat, everything is worth seeing and knowing.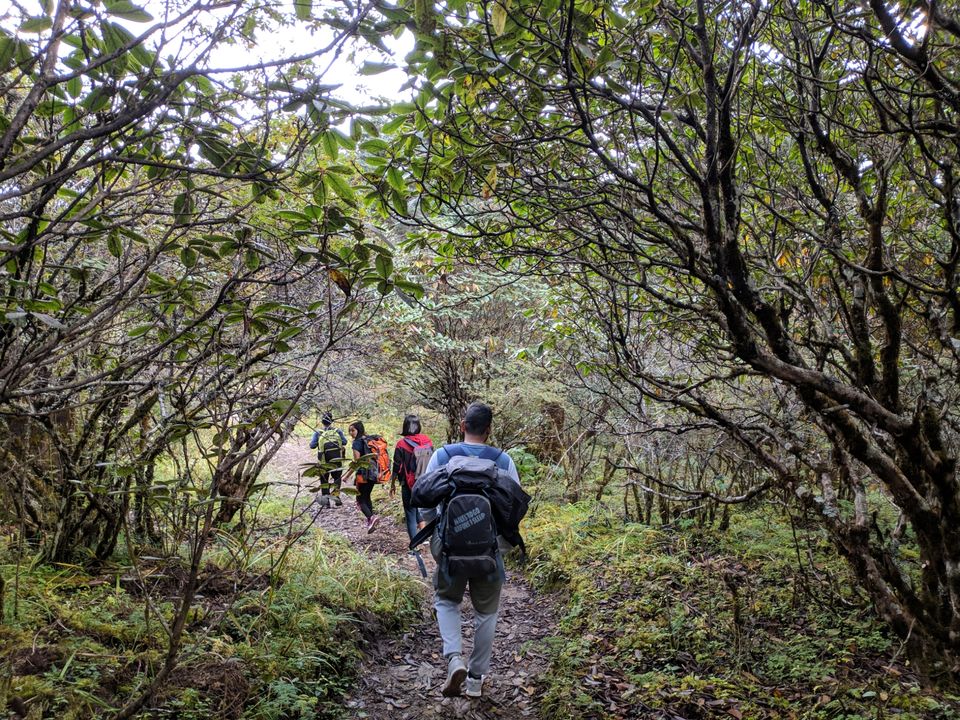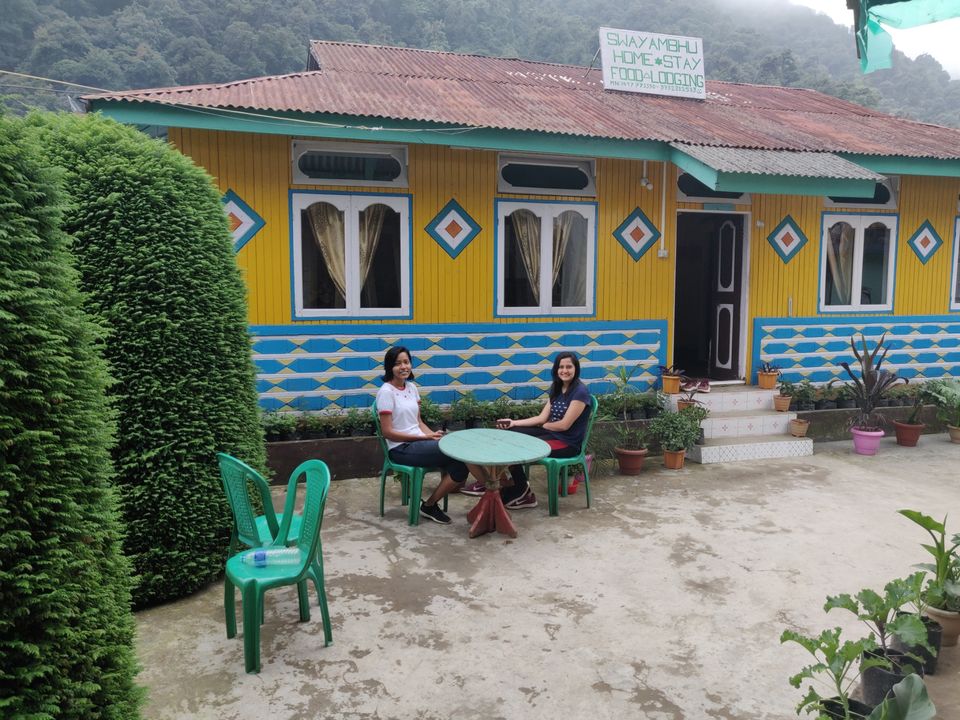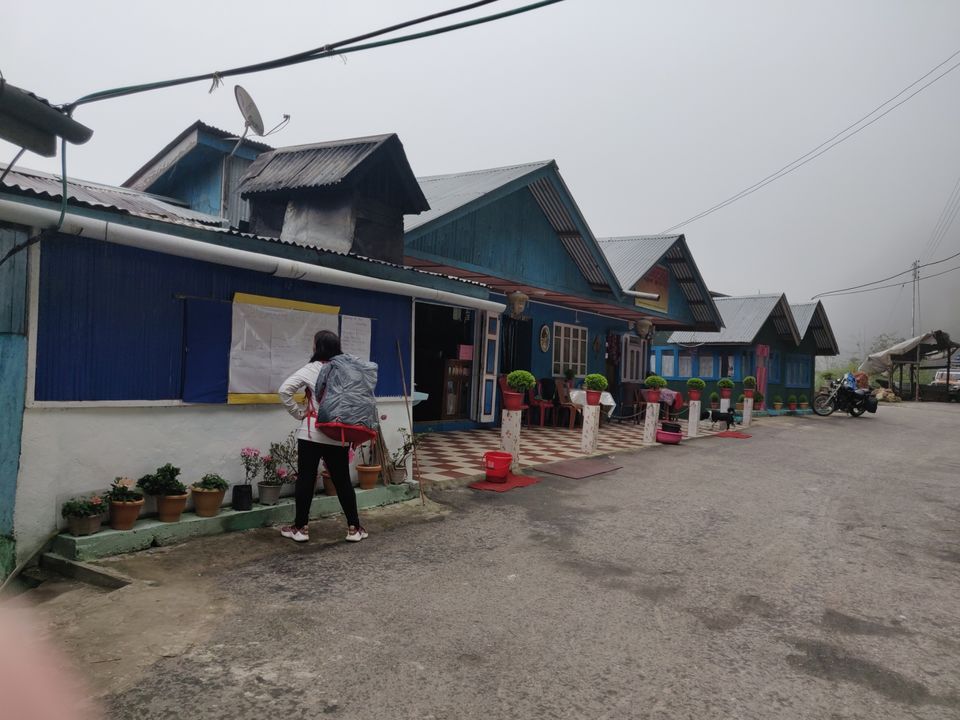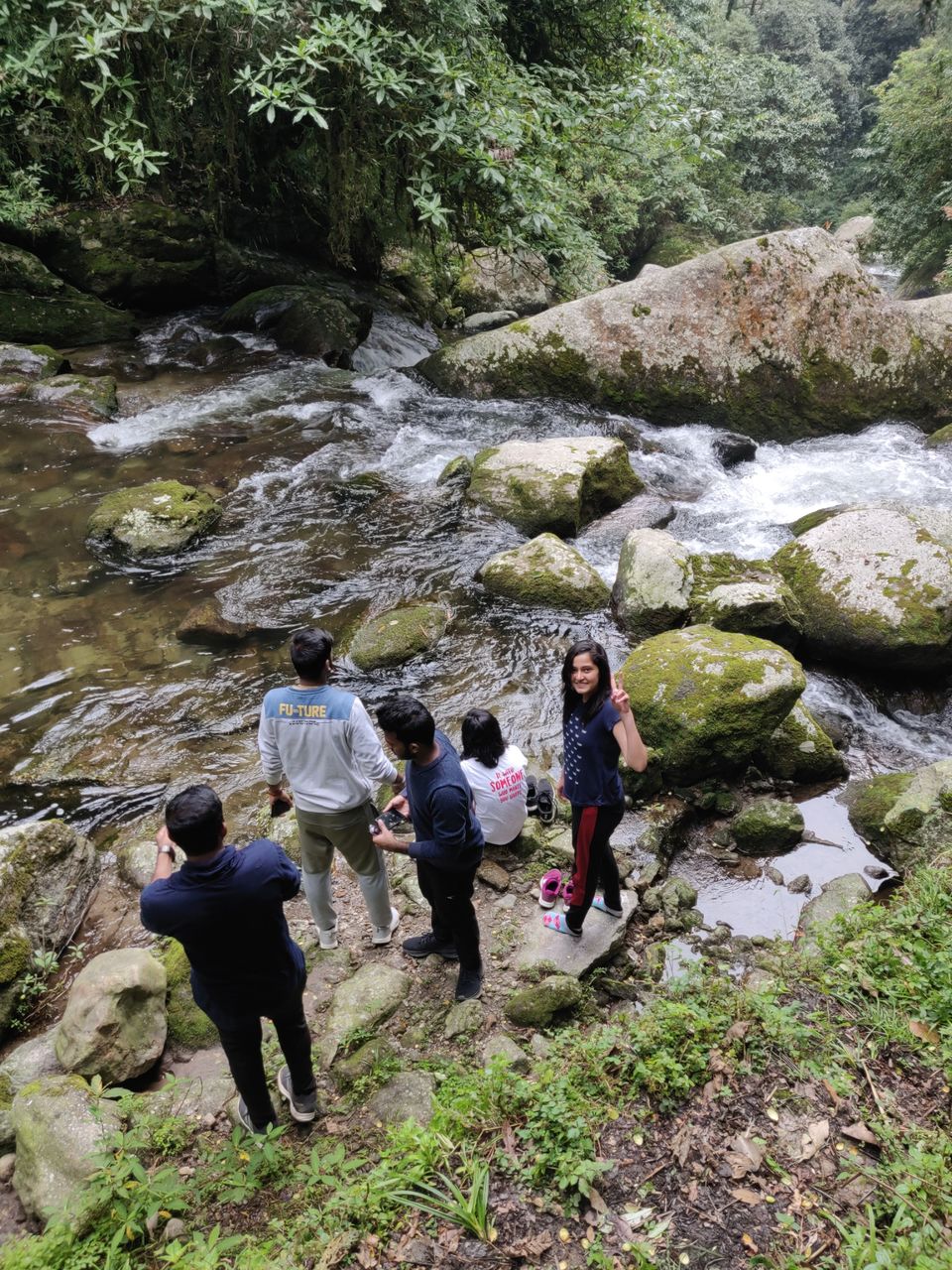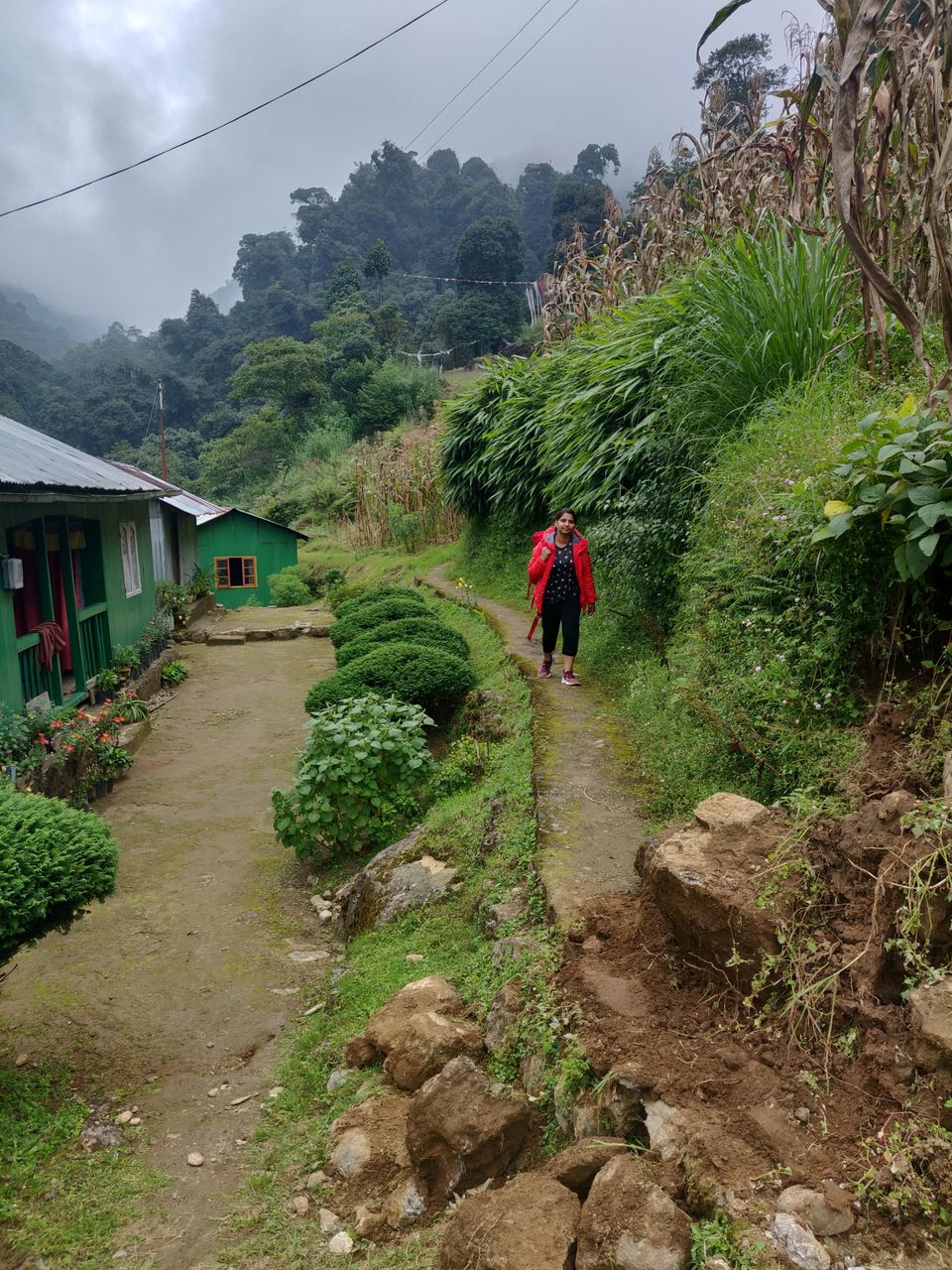 This is the map here for your knowledge.