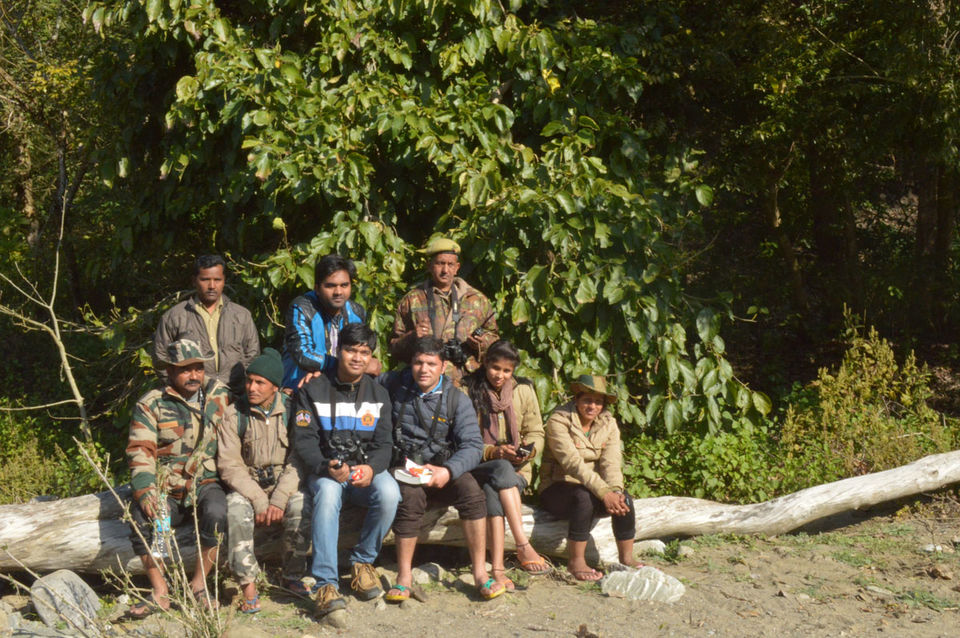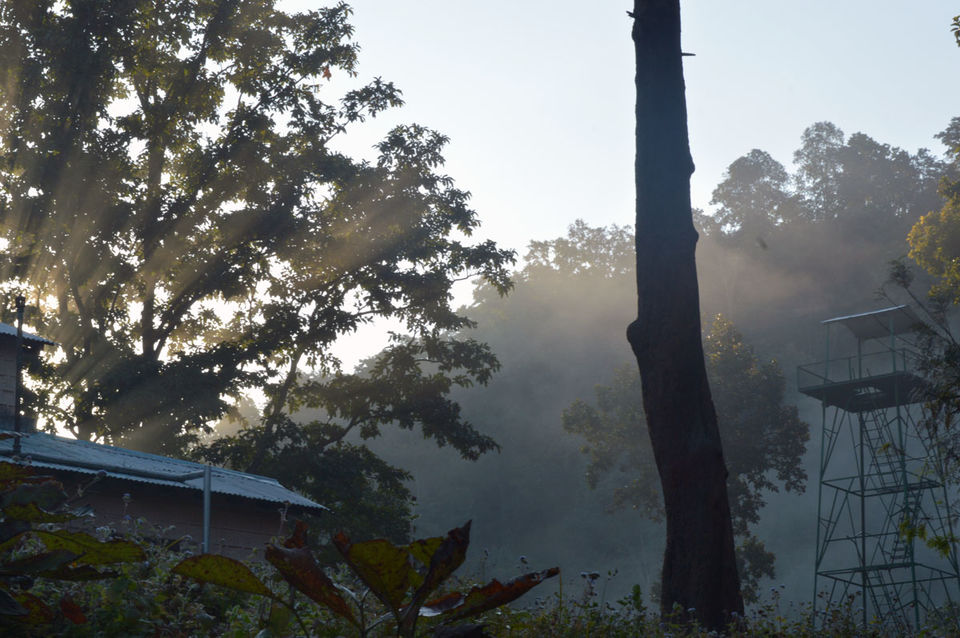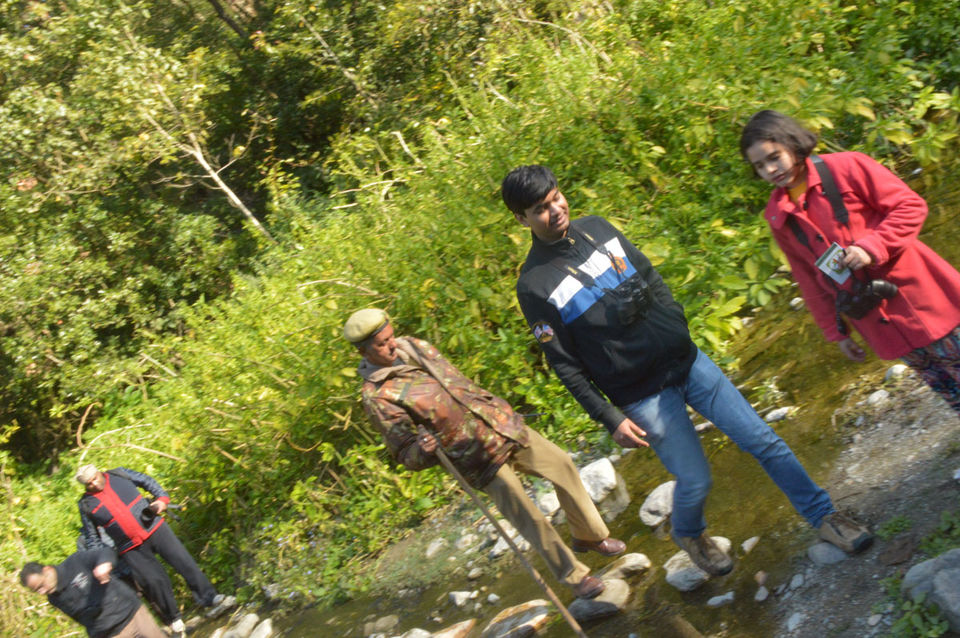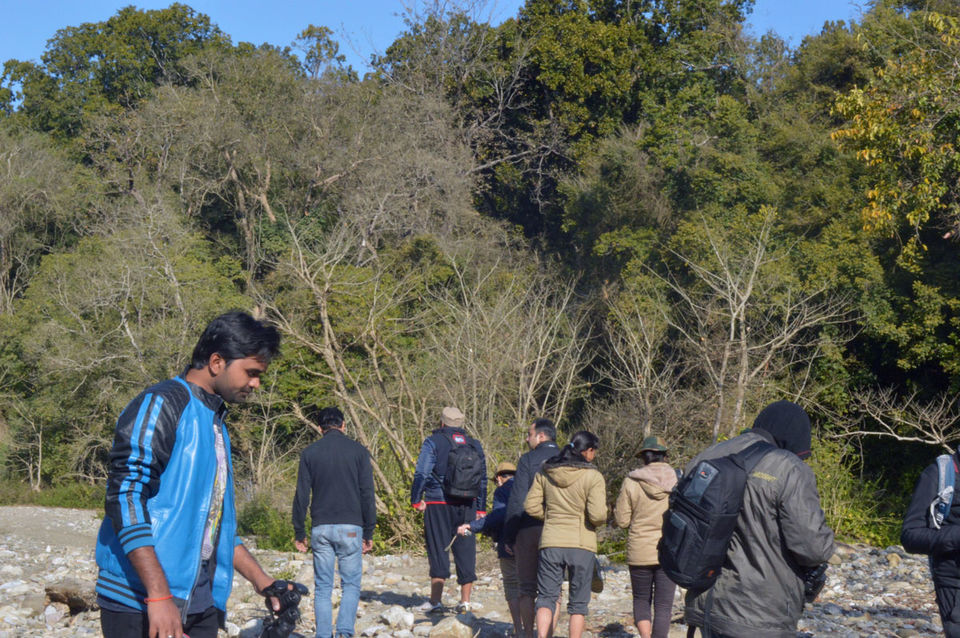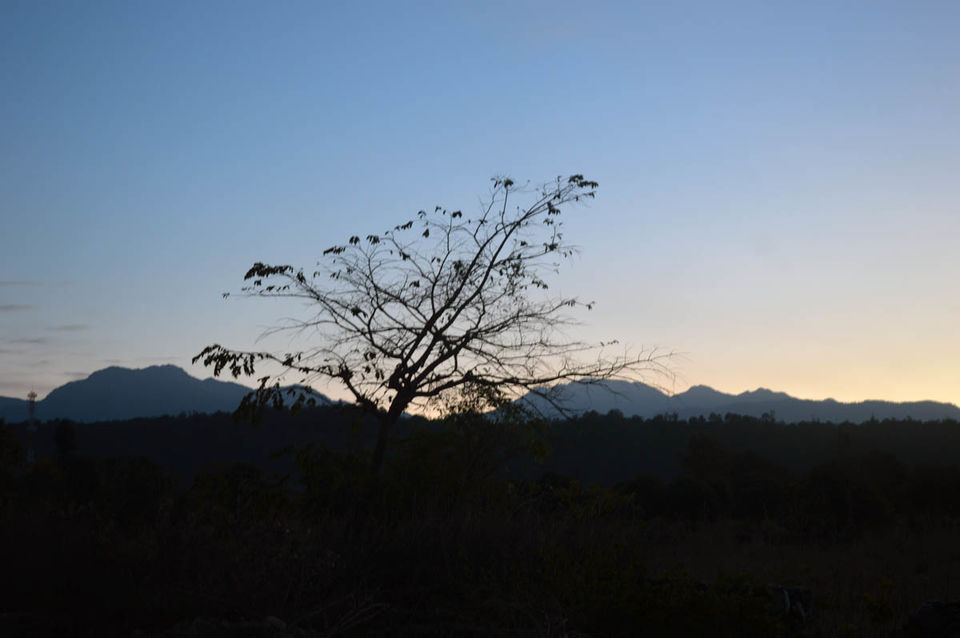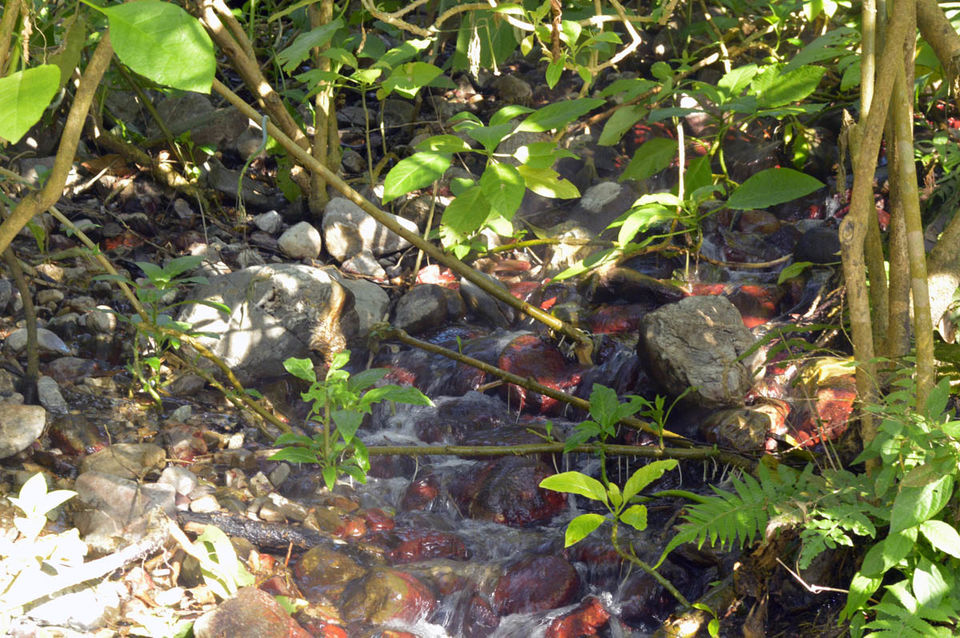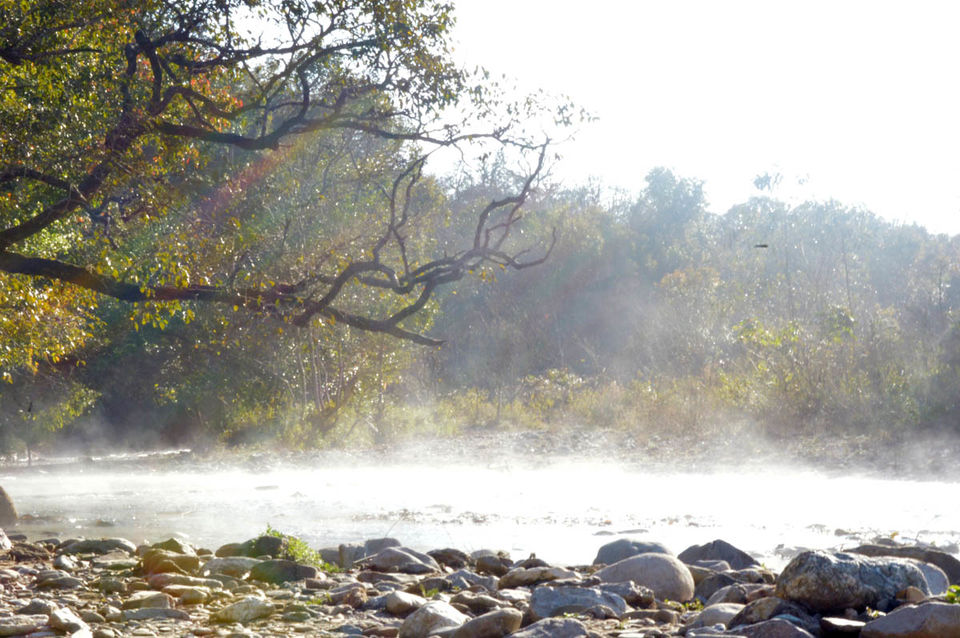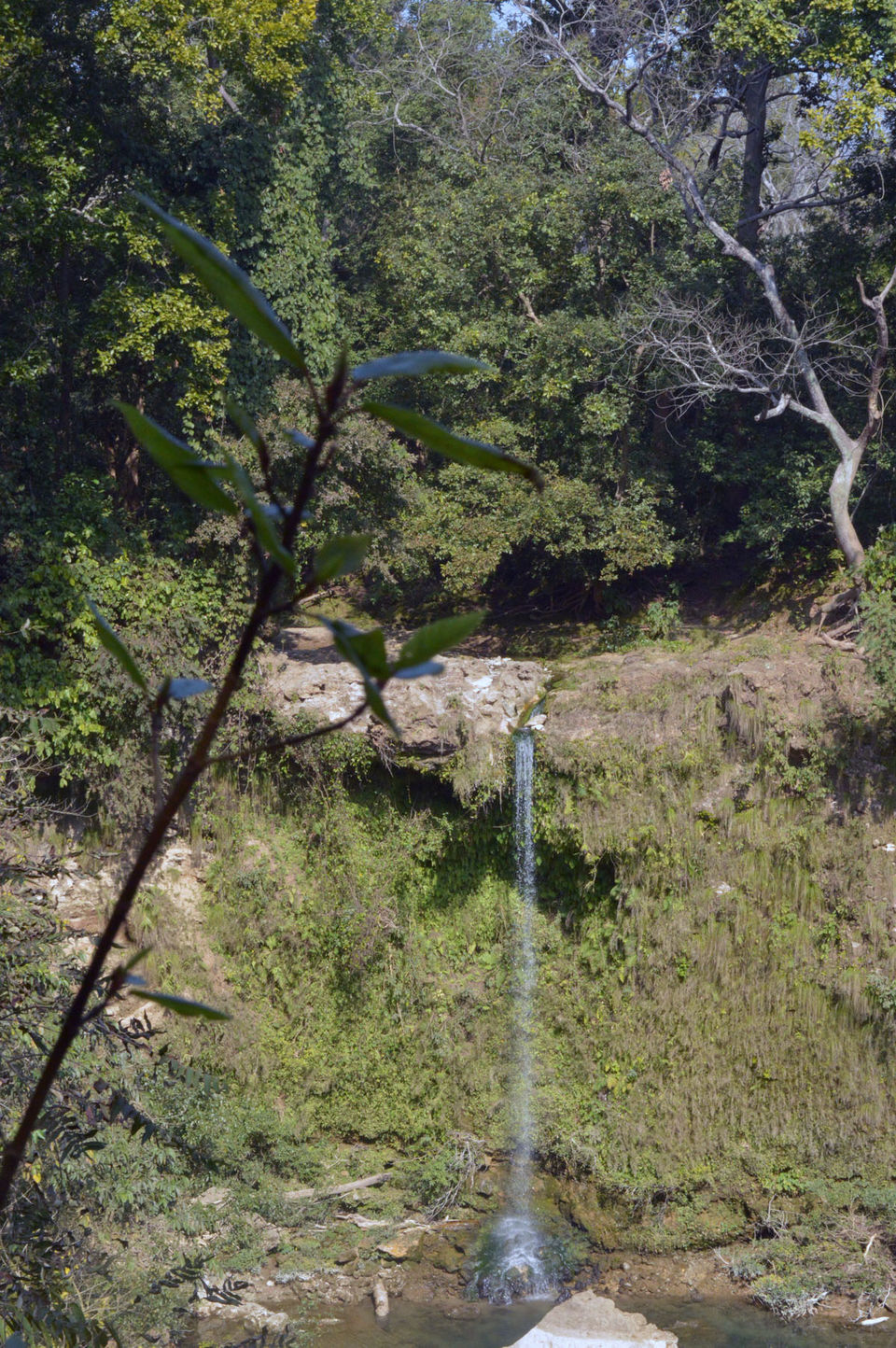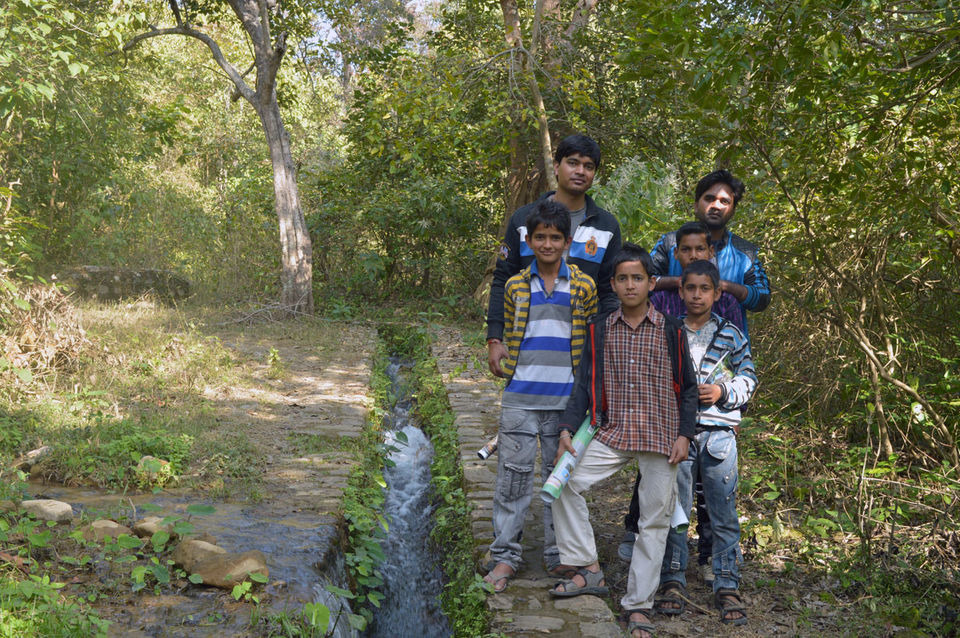 Last evening I received my friend and Team member of Gyan Yatra Vipin from Kashipur Railway Station to join me for next morning adventure. We enjoyed the small and colorful market of Kashipur City which serves as perfect Gateway for Kumaon Region of Uttarakhand.
Early Morning Time: 5.30 AM
Temperature: 5 Degree Celsius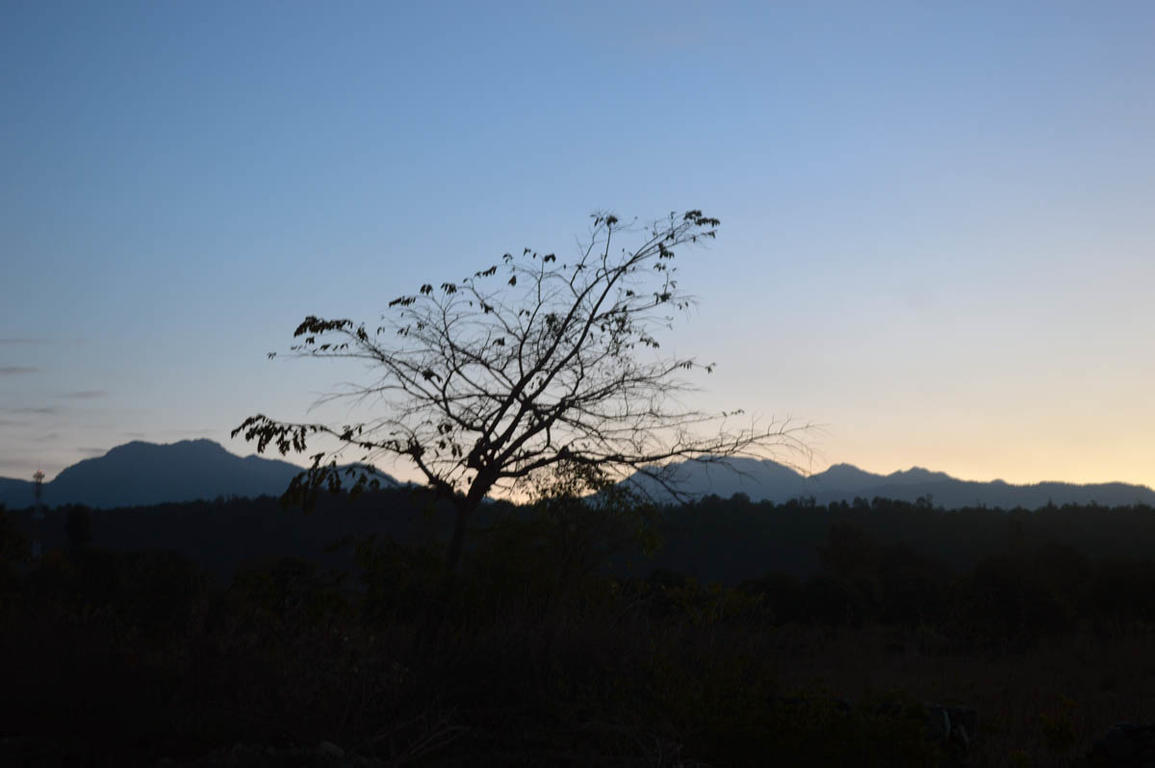 We left my home in the dark, and my one more enthu champ Jaideep joined us for Jungle Trail. By the time we reached Pawalgarh Forest Rest House the sky was glowing golden orange and mountains deep blue and the view made us stop the car and click few pictures. Our trail was near Sitabani, a deep core area of Corbett National Park and historically knows as birth place of Luv and Kush. We boarded our Gipsy which was open and started our approx 9 Km journey. Soon we realized that this vehicle will make us feel the temperature which our sophisticated sedan was unable. Crossing open corridors, deep heavy forest and rivers the beauty and peace was at peak but below our petty condition to tolerate this cool temperature. When we reached Sitabani we were not in condition even to hold the rods to get down of Gipsy, but somehow managed.
The aura of nature in this deep jungle was at its best, the steam rising above rivers and water body was giving us heavenly feelings. We were guided towards Sitabani Forest Rest House which was situated at a small hill top. A watchtower, old British era styled Bungalow and nature all around tempted me to be there again and again, which I will. There is also an approx 1500 year old small temple dedicated to Devi Sita and conserved by ASI. Rays of sun were making the place more beautiful and life warmer for us, which we really needed that time. After almost 15 minutes of sunbath I was back to normal and in position to talk to other fellow trekkers. A brief introduction and guidelines started our session. Deepak Joshi, naturalist form Binsar Forest Reserve was our guide for the trail.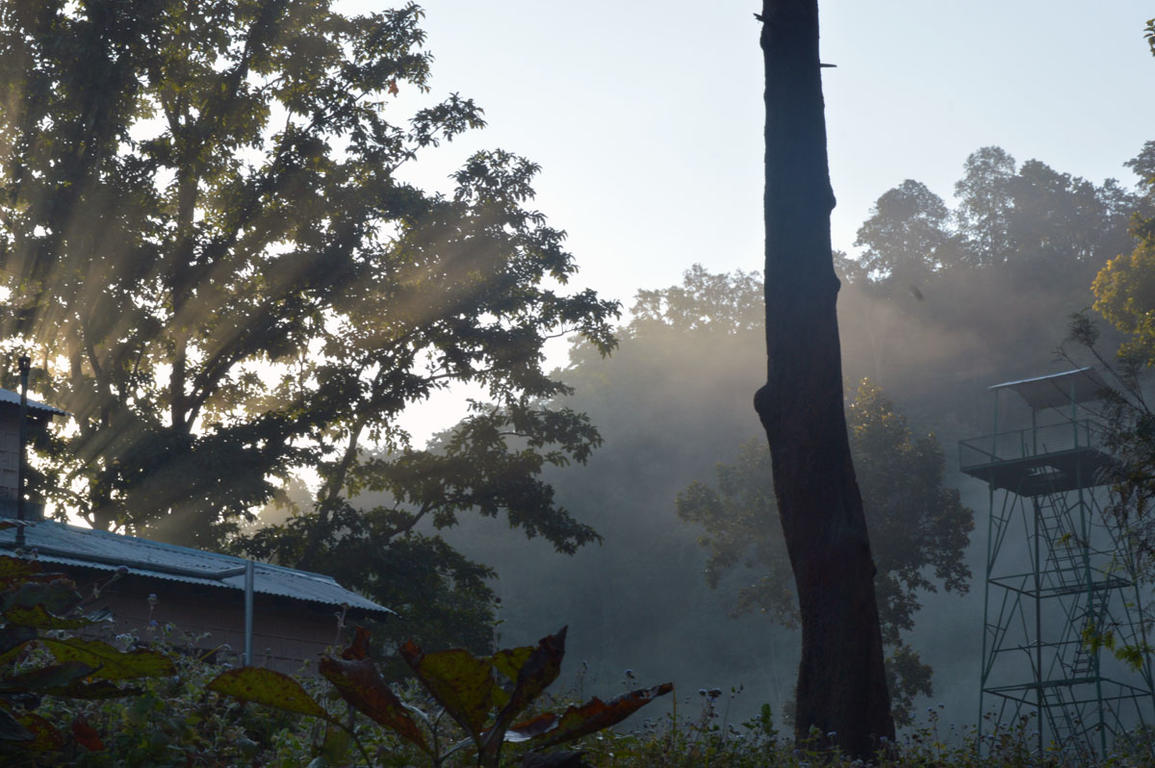 Brown fronted Woodpecker, the first bird which we saw was busy in its work on our trail towards River. Himalayan Bulbul, Whistler's Warbler, Little Pied Flycatcher were making our trail success. Several small streams of water were flowing towards river and they all were warm and making our hands feel better. According to story Devi Sita blessed the water of this area to be warm when temperature is cool and cool when temperature is hot. There might be some science also behind this, but according to me science and spirituality are two face of same coin. After walking almost 2 Km and Crossing River we reached our rest point where we enjoyed the nature at its best. As the whole area was surrounded by trees and we were sitting in between, the location was idle to watch birds. Common Green Magpie, White throated Fantail, Blue throated Barbet, Coppersmith Barbet (sounds like hitting two copper rods, which we also listened), and Oriental Pied Hornbill, River Lapwing and many other birds came there to make us spot them. One hour which we spend there was like magic. Few photo shoots with group and fun refreshed the environment. While on our way back we spotted a big Brown Fish Owl. More than 30 birds that day. I also visited the Sita Temple and its stone were saying there story that yes this temple is old enough.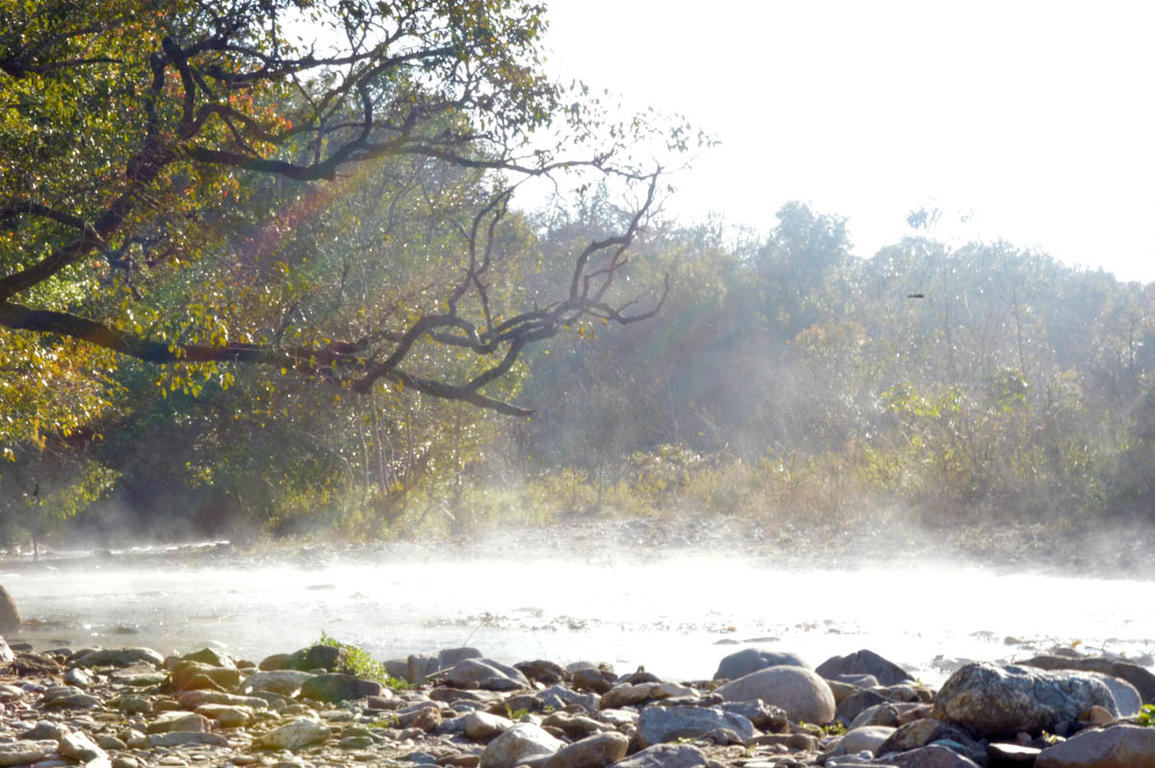 In a friendly talk with Deepak Joshi, he told me that how being a naturalist changed his life and how much he is dedicated towards his work. This work involves a responsibility towards nature and wildlife and also makes others understand the same. He also told me how his team is helping local community to earn livelihood through tourism and that they can help us with Gyan Yatra. Believe me working for nature is completely a different world; you are in love with everything created by nature.
Finally on our way back the temperature was normal which allowed us to enjoy the nature and have conversation with our fellow group members. By 01.30 we were at Chunakhan Eco Tourism Center, getting all the details related to eco-tourism from various stalls over there from several parts of Country, especially Uttarakhand. We also visited a small waterfall near by the center and ended our trip with a cup of tea at a jungle stall. No words for natural beauty, awesome tea and I will again say "Corbett is much more than Tigers".