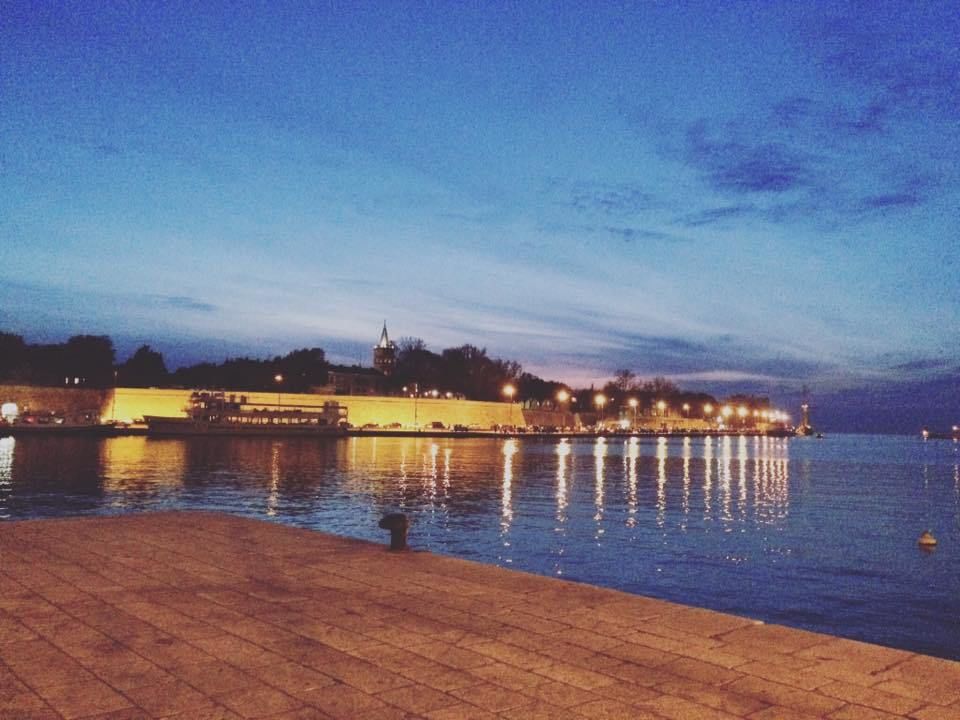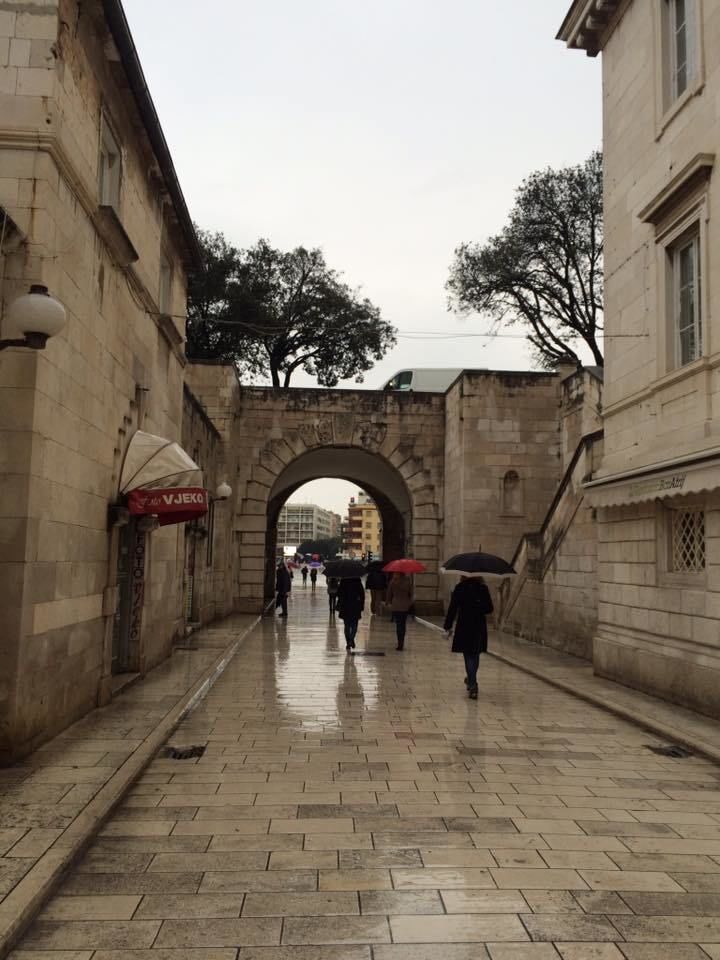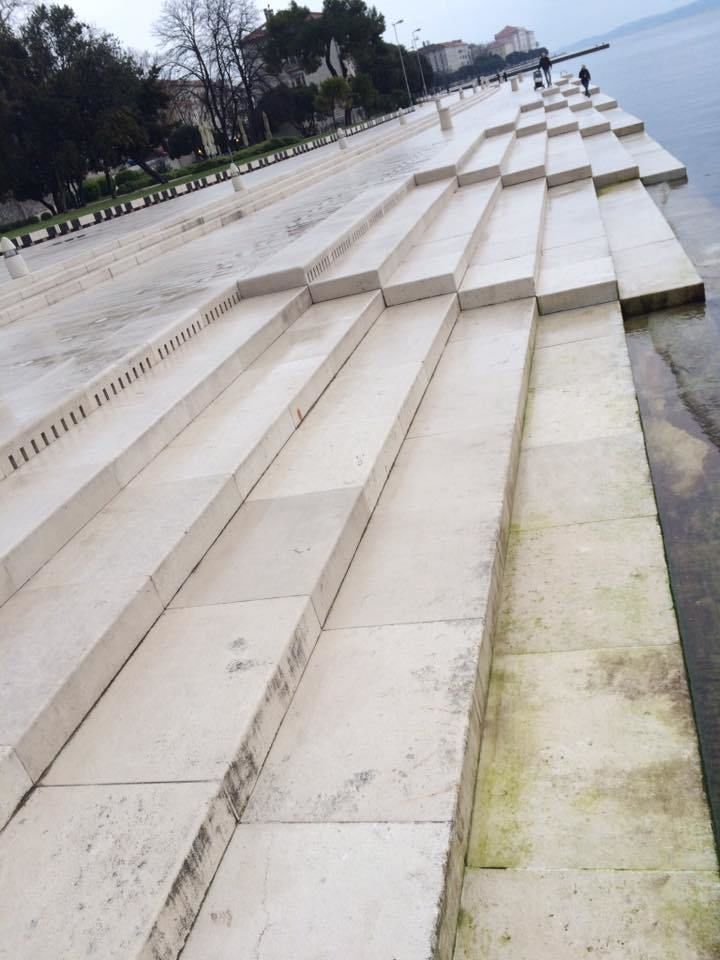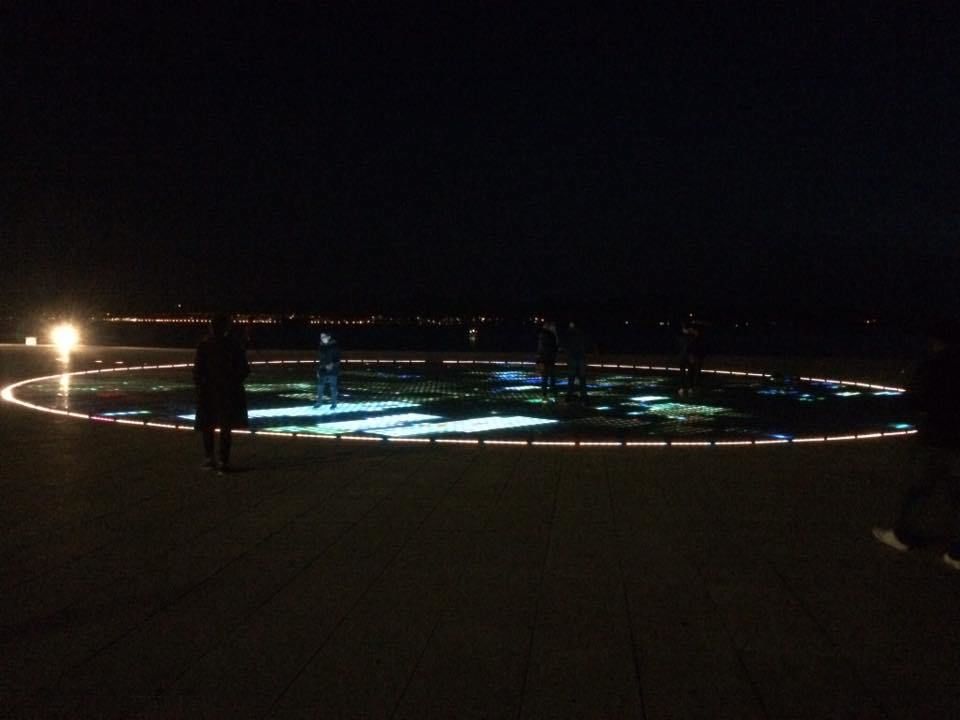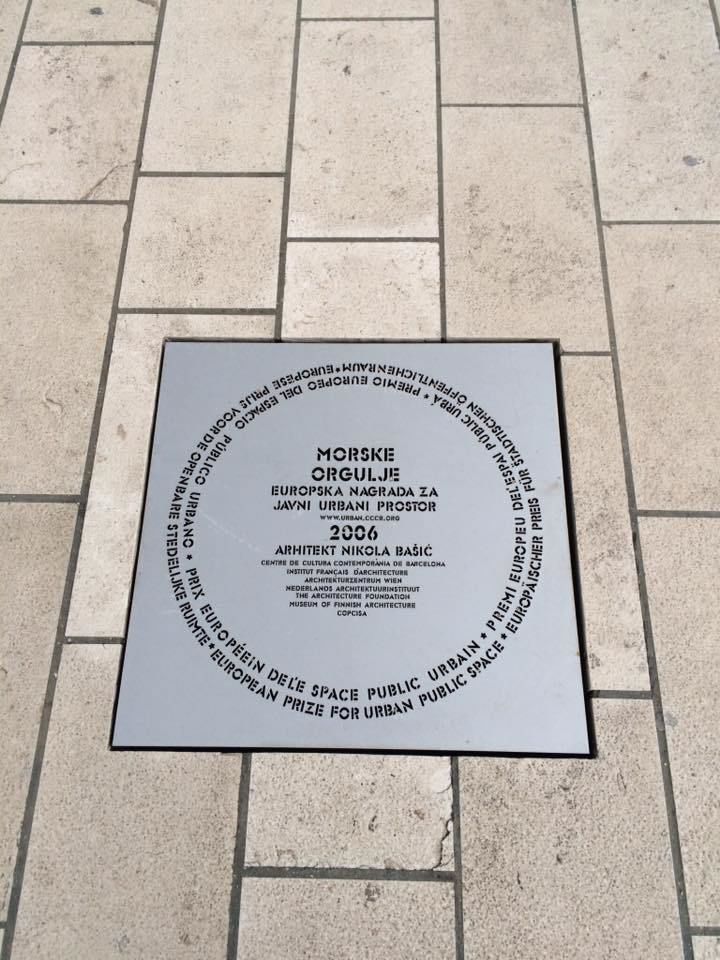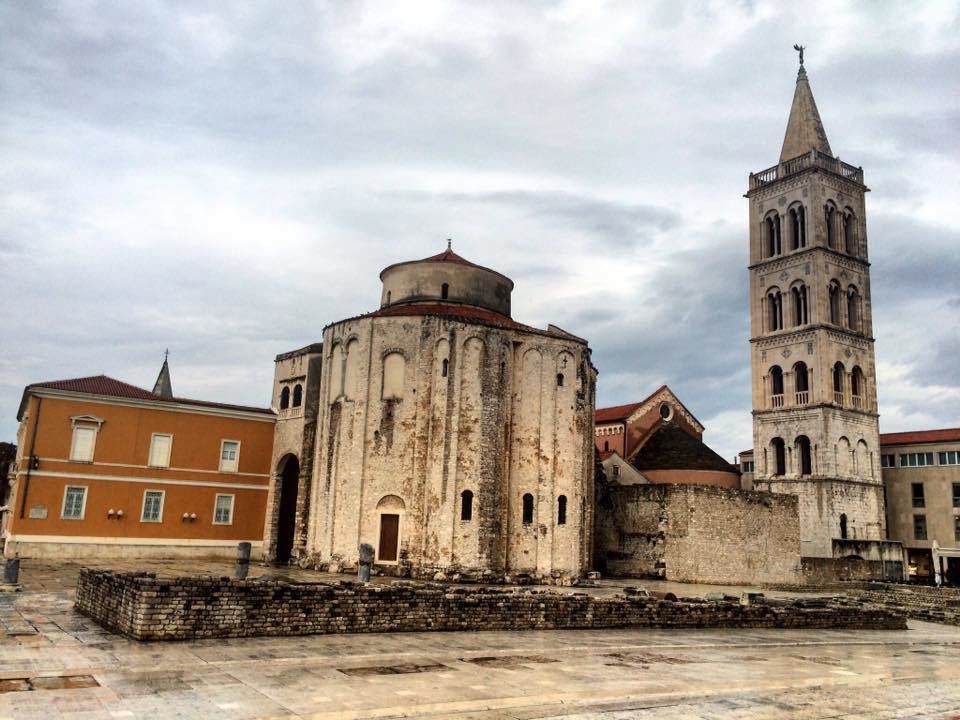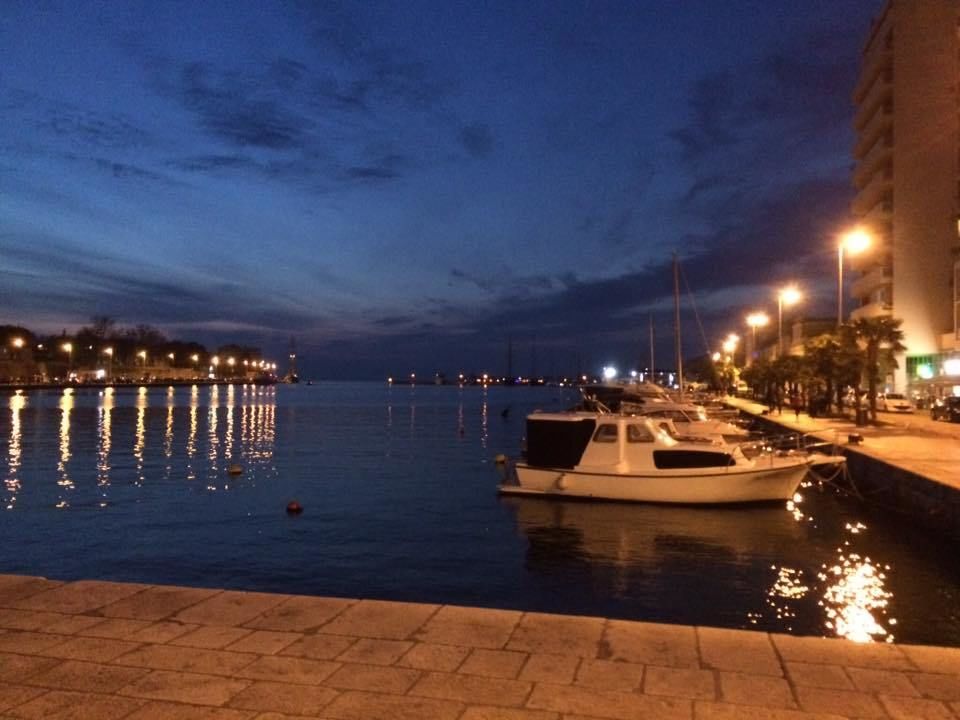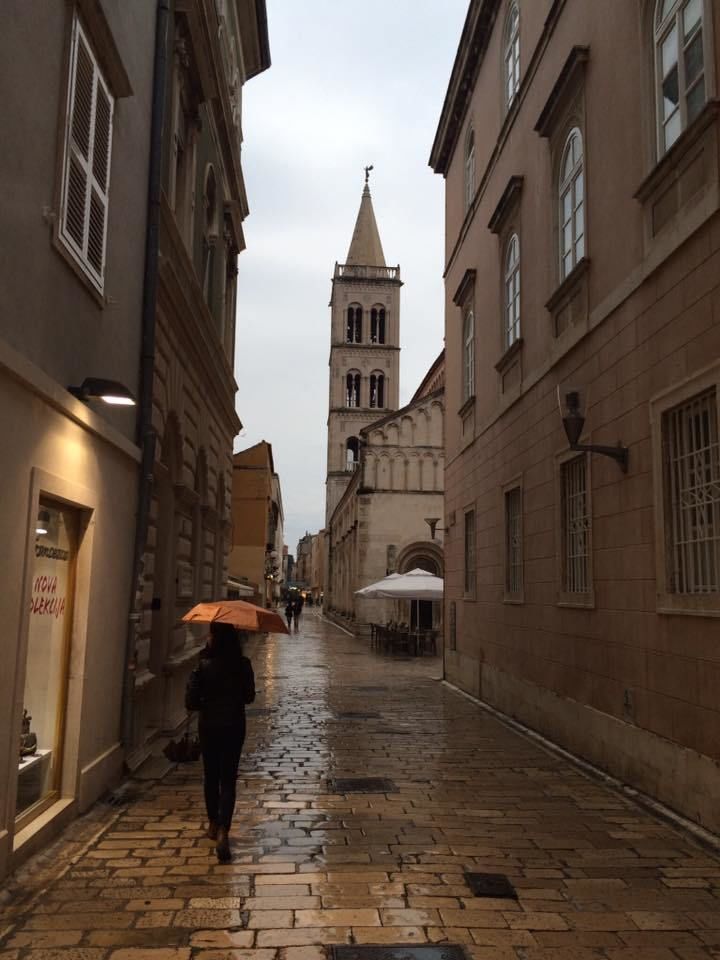 People say Pula & Trogir are some places in Croatia which people ignore to more famous places like Split, Dubrovnik & all. But besides those, a lot of people do forget to mention Zadar also. The second largest city in Dalmatia and one of the oldest continuously inhabited cities in Europe, Zadar is an ancient seaside town which has many wonderful sights. I also read a lot online that Zadar has the most beautiful sunset in the world which I wanted to see.
Zadar's old town has churches, heritage museums and is full of ruins. The whole city can be done on foot. While Zadar is practically an empty town in March as it is the off season but I enjoyed the peace of wandering old town's marble streets without a plan.
But what really made Zadar stand apart are the Sea Organ and Sun Salutation. The Sea Organ, created by Croatian architect Nikola Bašićis is a harmonious mix of modern design and nature. It consists of a series of metal tubes placed under the waterfront's marble steps. When the water moves in and out of the tubes, it forces air out, playing music in the process.  The sound is purely from the waves. Best time is to come sometime before the sunset and get your place around the Sea Organ. While you watch the beautiful sunset, you can hear The Sea Organ providing the soothing background score your life is looking for.
Nearby only there is The Greeting to the Sun- a solar powered work of art that shines up with an array of brightly colored lights. During the day, the installation stores up solar energy. The solar modules absorb solar energy, transforming it into electricity. Come evening that solar energy is used to put on an amazing light display. Both these have been created by Zadar-native Nikola Bašić, and are found on the waterfront in the old town and were designed as part of the area's renovation. 
Those who are interested in architecture will want to make their way over to St. Donat church. This is one of the famous structure done in a circular Byzantine design and built on top of the old Roman Forum. Inside, there is nothing much, so I suggest to enjoy it from the outside only and not paying the entry. Nearby there is a 12th century Romanesque Saint Anastasia's Cathedral with its bell tower offering beautiful views. Besides these are a number of Museums, churches, and ruins once can visit around the old town. There are a number of beaches around which one can visit too.
The other highlight of Zadar is its waterfront, as it sits on the Adriatic Sea, something that can be enjoyed even in the off-season. I'm not sure what it's like during the high season, but in March the seaside is serene. During the off-season, many local restaurants are closed so one has to make do with whatever's open which might not be as cheap as one can imagine. We binged on enormous slices of pizza which were filling as well as cheap.
Sadly due to offseason and unpredictable weather we couldn't enjoy Zadar as much as we wanted to I still think there's no denying Zadar is beautiful, and simply wandering the narrow cobbled streets and enjoying the historical ambiance is worth the trip. However, maybe visiting during the tourist season might enhance the experience more.
General Costs in Zadar
Things in Zadar seemed pretty cheap on the whole.  Here're some average costs.
Beer – around 3 Euros
Soft drinks – around 2 Euros
An ice cream – around 1 Euro
Pizza – around 5 Euros
Meat or seafood dish – around 20-50 Euros
Apartment in central Zadar – around 110 Euros for two nights, four guests (13 euros per person per night)
Travel in the town- on foot Priceless
This trip was originally published on CHASING THE EXPERIENCE