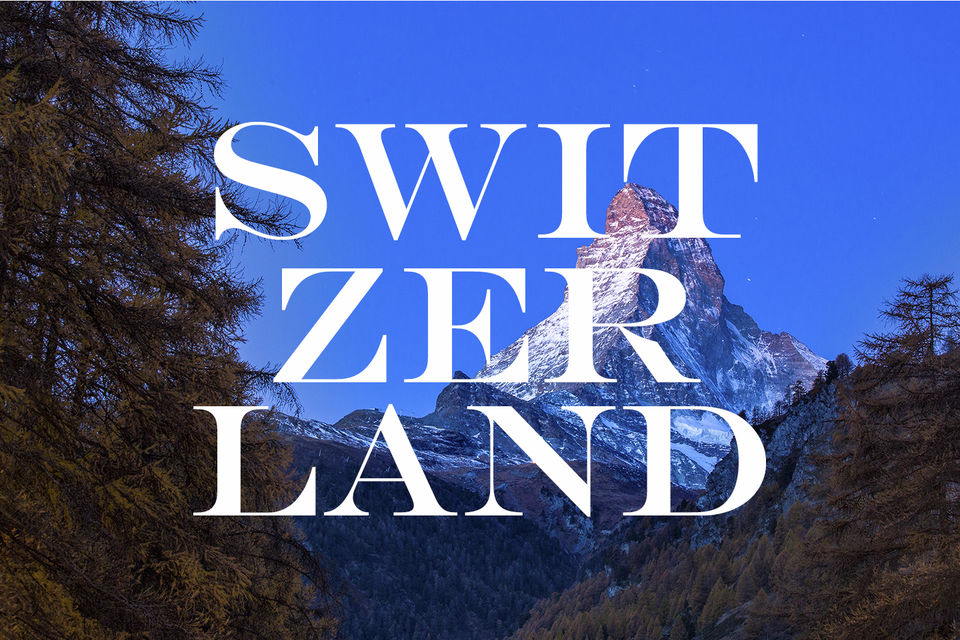 Background - Avi has been traveling since he was a kid (mostly within his home country, India, till he was 22). He first traveled abroad in 2010… to Germany, his home since then. Since moving to Germany, he started traveling to other countries – firstly in Europe, and then slowing expanding his horizons to the Americas and Asia. The passion for traveling is fueled by his love for photography, and often he has traveled to multiple beautiful locations within a same country. By the time he turned 30 in 2018, he had already been to 30 countries – something that he claims to be his best achievement.
And as a celebration of this achievement, we present Photo Blogs on each of the 30 countries Avi went to – a series we like to call 30 UNDER 30.
SWITZERLAND! The favorite shooting destination of Bollywood movies! For us, Switzerland symbolizes the perfect balance between urban development and nature. We wish that we, as Indians would learn to attain that balance from Switzerland, rather than only idealizing it as the perfect honeymoon destination!
It's not difficult to guess the name of this mountain. It stands alone and majestic, with a very distinctive and identifiable shape. You must have come across this shape on every Toblerone packing! Yes, you guessed right! This is the magnificent Matterhorn! The particular shot was taken in the early hours of dawn, while we were rushing to catch our train from Zermatt to Gornergrat. What an adventurous day it was… but more about the day later! Have to say that even in the rush, the picture came along pretty good. What do you think?
There are three phases when Gia (@snigdhakishore1 ) finds snow: (1) Ecstatic! She goes crazy seeing all the snow… so beautiful, soft, and white! Sometimes she'll run around like a kid, (2) Craziness! Then comes the ideas… Of snowball fights, making a snowman, and if nothing else, just grabbing some snow in the hand and tossing up in the air, and (3) Regret! All her craziness seems harmless, until you hear that she does all these… Gloves or no gloves. And then when the cold sets in the hands, it's the overwhelming regret that overcomes the joy! And then, of course, I (@avishekpatra) need to run around to find a mug of hot chocolate! Playing with the snow without gloves, you'd think one does this once, or max. Twice. But no, with Gia, this happens EVERY DAMN TIME!! Phew! BTW, this image is from one of those misadventures… Luckily what you see here is just the phase 1.
This image, in our view, captures the essence of Switzerland, in all its glory! Snow-capped mountains, lush green fields, cute little cottages and the cows with their tinkering bells! Just looking at this capture, takes us back to that beautiful sunny winter morning in Interlaken. Interlaken is the base city to travel to Zermatt and a lot of other cities. And the view that you get on the journey to these cities is breathtaking! Have you traveled to Interlaken, and if yes, what all places did you visit from there?
Some of our best photos are unplanned. And this is one such image! We just love the light and the sky!! As we ran down from a small lake near Kleine Scheidegg to catch the last train back to Grindelwald, the sky just exploded with these amazing after-sunset lights. Well, it was either risking missing the train or missing out on this gorgeous image. No prize for guessing what we did… It was another time to optimize our team play. While Avi picked up his camera and set it on the tripod, Gia packed up the rest of the gears to run down to the train, hoping the reach before and maybe stall the train for just those precious few seconds. A 30 sec. exposure is what Avi could manage. As he ran down the last 300 m, he could hear the train sound its horn. Was it the adrenaline or just the joy of a beautiful image, he ran faster than ever in his life, and made it just as the guard blew the whistle. As he was panting, Gia checked the image that he had just managed. Curious enough the guard peaked over her shoulder and let out a 'Wow! Maybe we can wait for you for another photo', he said smilingly! Needless to say, it made our day.
This is the lake that caught us off-guard near Kleine Scheidegg! Isn't the view gorgeous?! This lake is a small climb from the Kleine Scheidegg railway stop. It was superbly quiet there. With the mountains all around us and this still calm lake ahead, we felt so insignificant in front of nature's majestic creations! The best part was the timing! Although we struggled to catch the last train back, it was more than worth it to be able to witness this heavenly place in the most beautiful evening colors!
On top of the world! A small hike from the Rotenboden station takes you to the beautiful Riffelsee, which you see on the left of this capture. Rotenboden is one of the stations that come on the way from Zermatt to Gornergrat. If you are ever going to the Gornergrat, do not miss out on visiting the Riffelsee. You also get to see the reflection of the Matterhorn in the lake. When we had reached the lake, it was frozen in the morning chill… but as the sun rose in the sky, it started cracking and melting. What a beautiful experience it was!
The sunset at Kleine Scheidegg was one of the most epic ones we had! Seeing this amazing evening in front of us was in parts disappointing… because we had cancelled our earlier plan to stay overnight at this tiny place to experience the sunrise. Anyways, that was it for us, but if you want to make a night halt at this place, make sure you make an early booking. From our research there is only one hotel in this area (the building in the picture) and there isn't anything available around after the last train leaves. So make sure you bring enough food supplies with you. I am sure there is some facility to dine in this hotel, but I can only imagine it would be pretty expensive. Nevertheless, given our experience of one evening here at Kleine Scheidegg, we would highly recommend a night over to experience the amazing sunset and what we imagine would be a fabulous sunrise!
The two of us basking in the sunny glory of the majestic peaks visible from Schilthorn!
Here is a peak into the lovely sight we witnessed one morning in Interlaken. The beautiful blue you see is Lake Brienz. Frankly, Interlaken is a very pleasant view on any good weather day… How we wish to be back there now!
'The name's Bond… James Bond!' Who hasn't heard of these famous words? Why am I quoting Her Majesty's most efficient weapon? And why is Gia posing with her finger guns? Well, that's because we were at Schilthorn and more specifically, on the balcony of the panoramic revolving restaurant, Piz Gloria. This landmark restaurant was featured in the 1969 James Bond movie On Her Majesty's Secret Service. The restaurant revolves a full 360 degrees in 55 minutes, slightly faster than the minute hand of a clock.
The mighty Matterhorn at dawn… This is our favorite image from the whole Switzerland trip and is especially close to @avishekpatra 's heart. In this image is Matterhorn, the famed peak of Swiss Alps, captured just before sunrise (literally couple of minutes before the sun rays hit the peak from the left of the picture) with the sleepy little village of Zermatt in the foreground. It was an extremely cold morning and all we could think of was a hot cup of coffee to go with this amazing view. But then, sometimes you have to endure the elements to capture great moments. So glad we could end up with this image.
Aah you beauty, Switzerland! You can just get lost in its marveling beauty! The mountain air feels so fresh and pure! The view of the snow capped white mountains coupled with the strikingly contrasting green valleys is breathtaking. Looking at this picture, we are taken back to the day almost feeling all of it together. With this, we end our Switzerland features for now. Do share how your adventures were when you visited the country!