I have always thought of packing my bags and leaving somewhere new one day but so many thoughts have stopped me every time -what if I get lost,injured or mostly I will be bored if I go alone as I won't have anyone to talk with. But, one day I made a random plan to go & explore the beaches of western part of India alone and booked everything at last minute and trust me, that was by far one of the most liberating fulfilling trip of my life till this date.
I landed in Ahmedabad around 9 in the night and instead of going to my hotel I decided to go straight to a famous restuarant to eat a gujrati thali.Sadly, the shop closes early that I didn't know before so my driver offered to take me to another small local place to eat gujrati thali.I found the food very homely and it was very affordable. Though I had booking only till the restuarant drop the driver offered to drop me till my hotel for free. I made sure my map was on but when you start your trip with such kind strangers you automatically feel excited about that place. I reached my hotel room around 11.30 pm took shower and went straight to bed with dreams of exploring the city the next day.
I woke up at 7 in the morning and I got ready quickly .The only time I wake up early is when I am travelling !.I decided to first try some authentic gujrati breakfast as no one can conquer the world on an empty stomach. For breakfast I had dhokla & jalebi along with my constant-coffee. I had booked an ola bike for whole day (last night's driver helped me book this) and I had my list ready for all the places that I wanted to explore.
I first visited sarkej roza which is a holy place for people of Islamic religion. It was completely empty and it was so big & beautiful. You have to cover your head to respect their beliefs here and though I was in western attire I carried a scarf for this. They do allow women also to visit major parts of it and as it was very secluded I spent next half an hour clicking pictures here. This is a very peaceful place.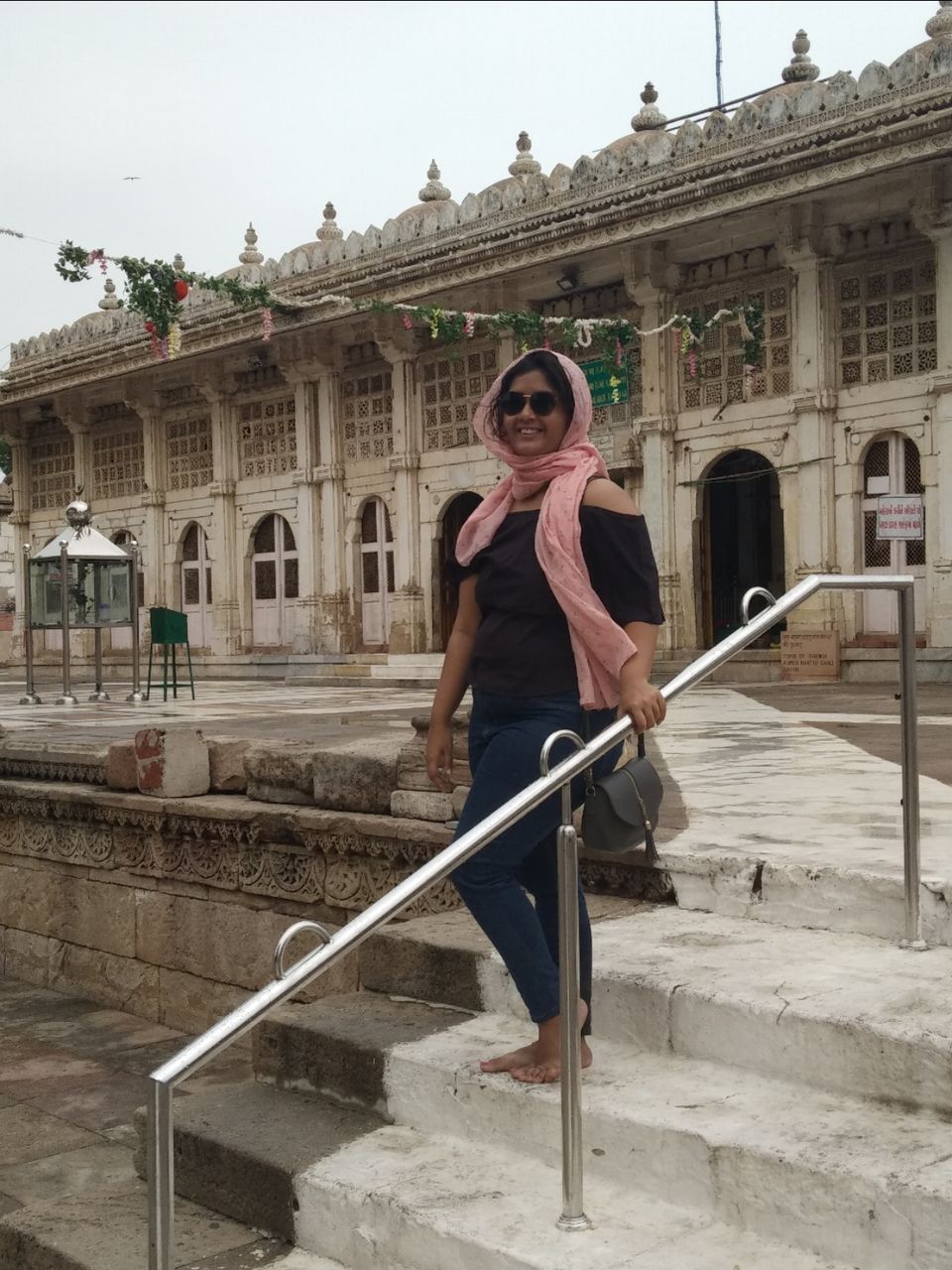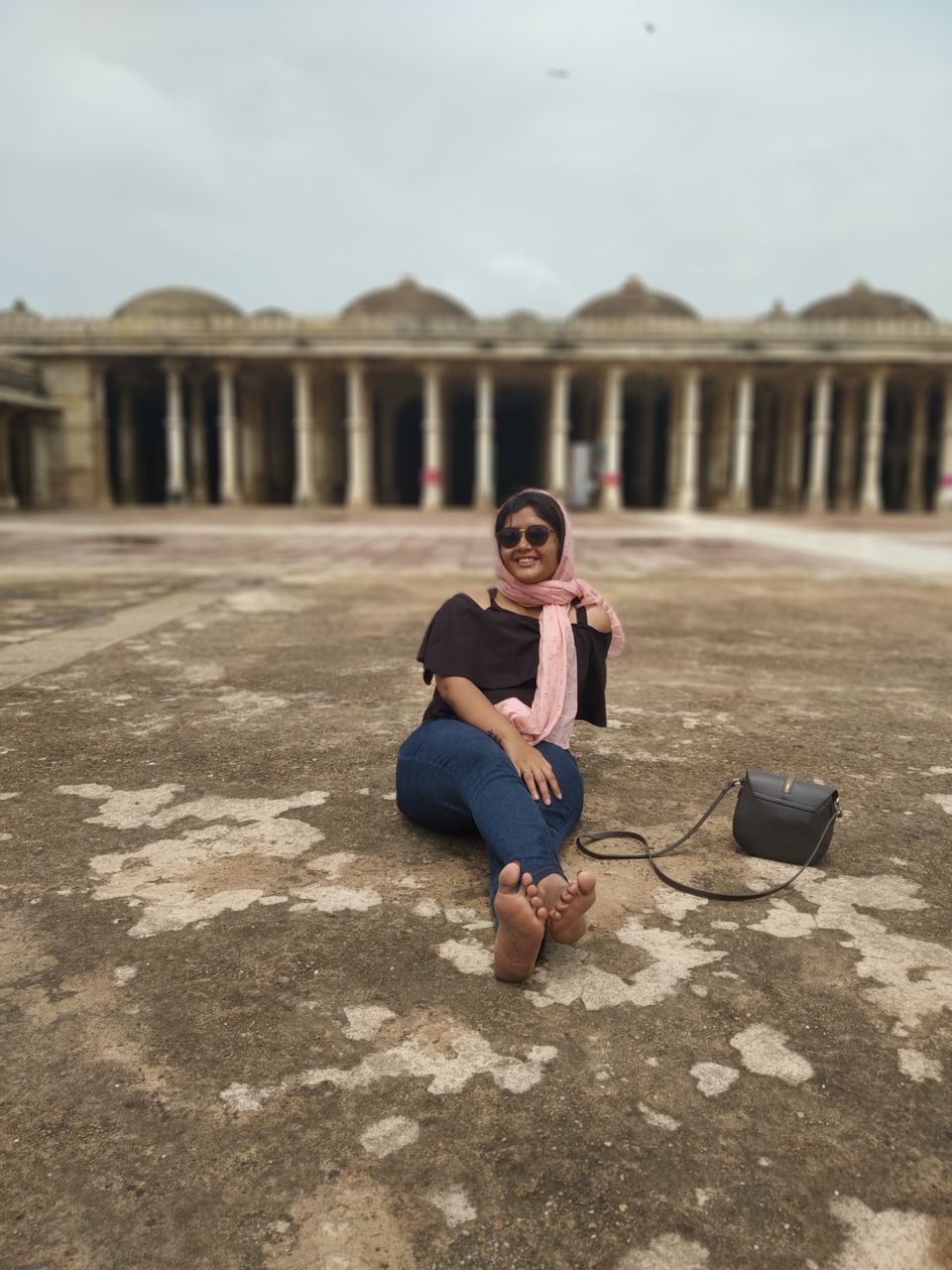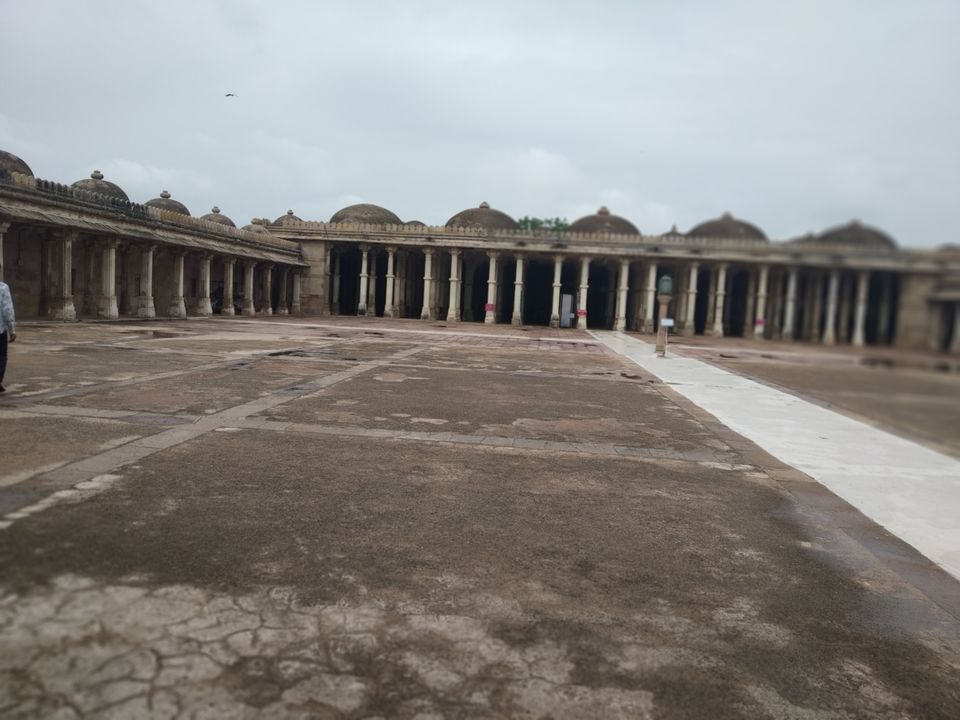 Next stop was the very famous Sabarmati ashram or the Gaandhi ashram (as it is locally called). This place is where Mahatma Gandhi used to live and as I am fond of historical places I decided to stop by here.This place was also very quiet and peaceful and honestly I felt like it doesn't have much to see.Its located on banks of Sabarmati river and you can see the river from inside the ashram.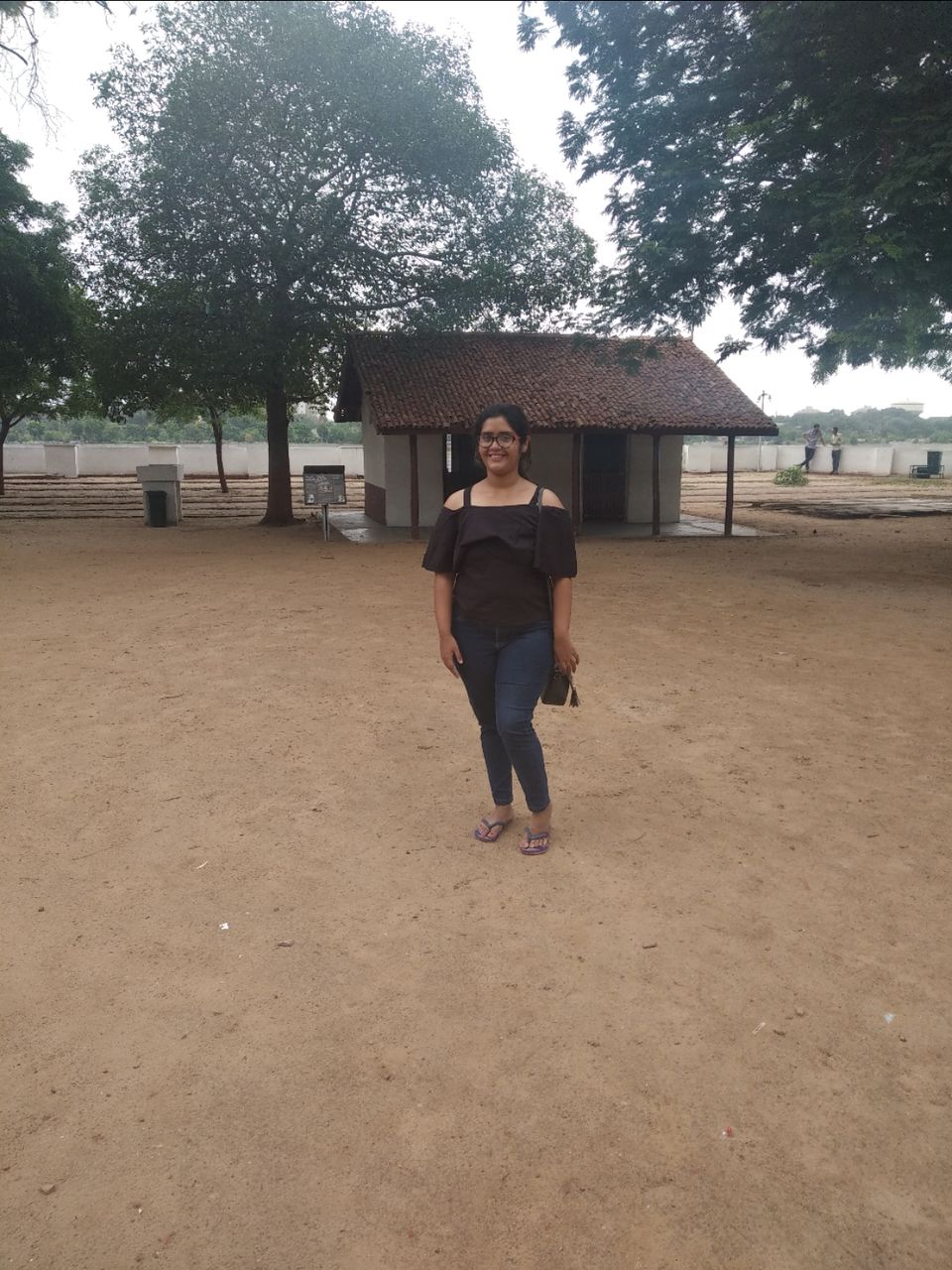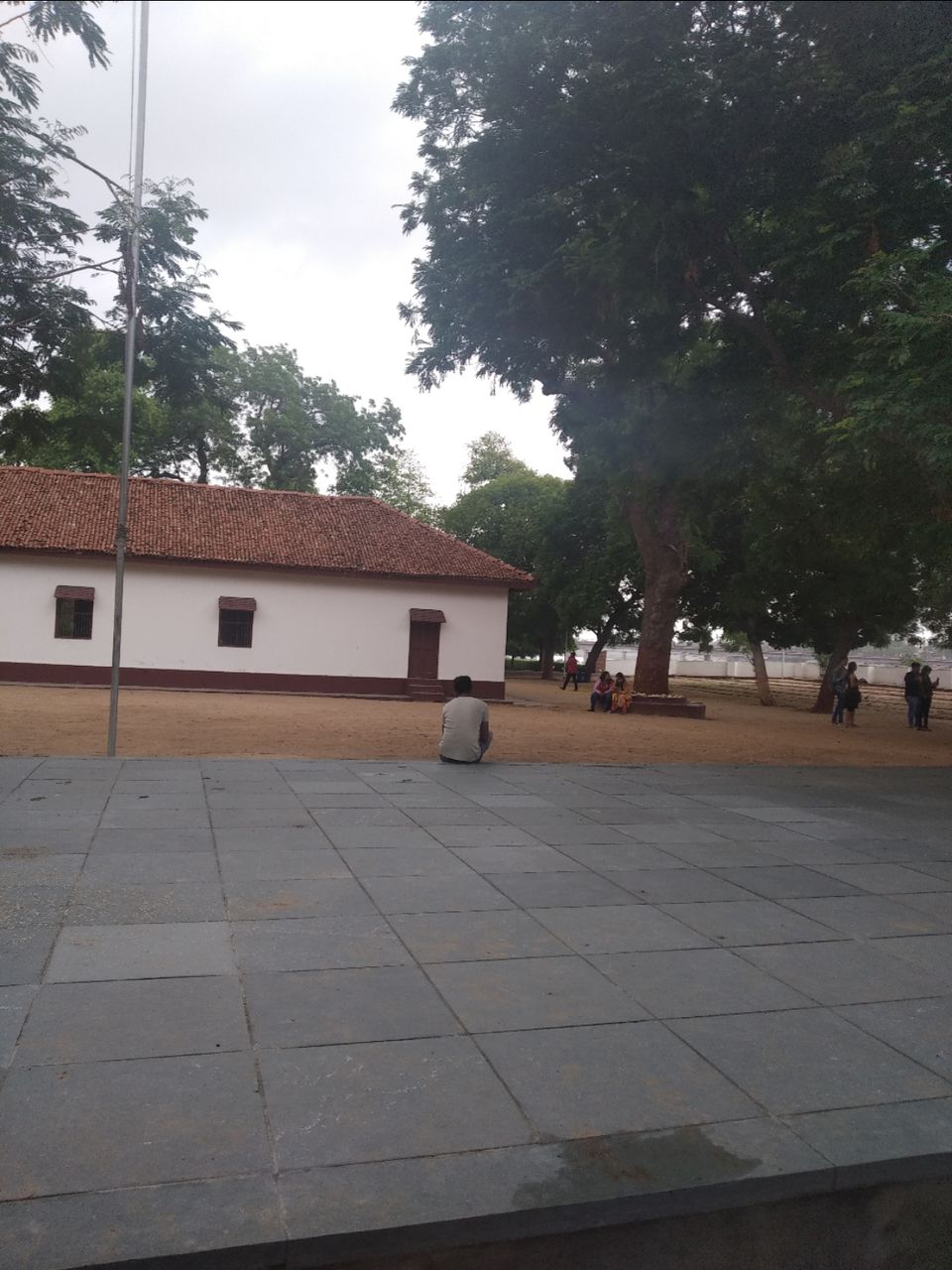 After walking in the ashram I felt tired so I went to Sabarmati river front to just sit and relax and calm my senses by watching the still waters. It has a huge seating place free for public and it's best to sit here at night or early morning.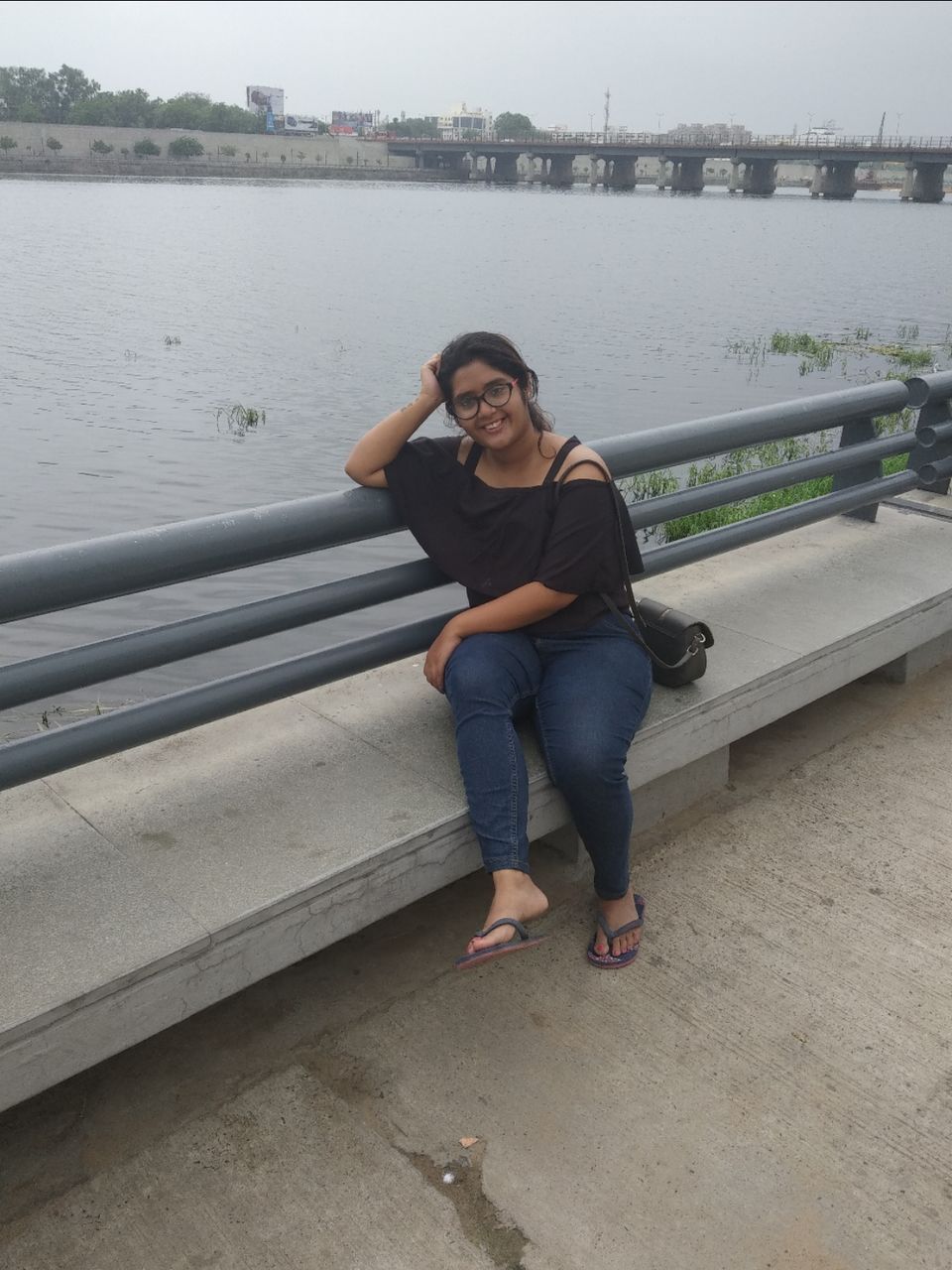 After relaxing here for a while I was once again ready for a long drive and we decided to go to world vintage automobile museum.its located quite far from the city centre and took us about an hour to reach.This place has an entry fee and it's basically a museum of vintage cars.Starting from rolls Royce to cars made in 1930-40s in England I stood there and admired these timeless beauties. They don't really allow you to take a ride of the cars and if you want to do that you will have to pay a good amount for it & I didn't opt for it.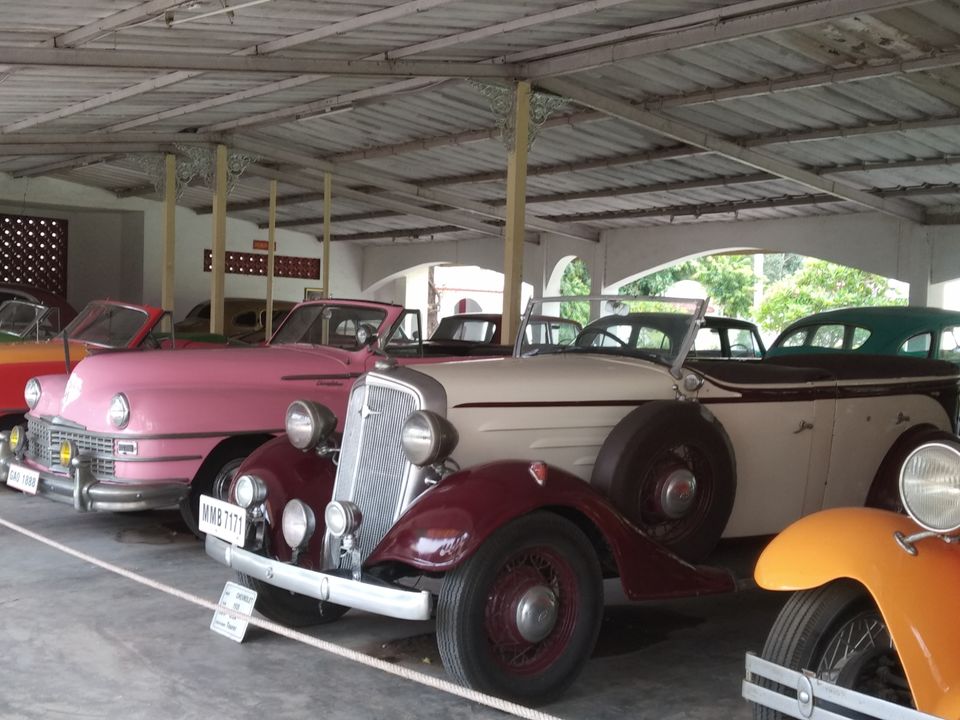 After the museum visit we decide to go back to the main city and I spent my afternoon sitting and eating ice-cream (my only lunch) at kankeria lake. It's a huge public lake and it's very well maintained. It was full of young college crowd who must have bunked classes to chill here.I just sat there watching people and enjoying my ice-cream happily.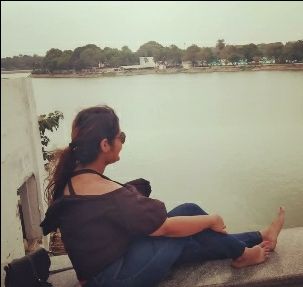 After this it was almost sunset time and I was in a mood for some local shopping so my driver suggested to go to Lal darwaja which is the oldest market in Ahmedabad and also the cheapest. This place is full of hustle bustle and one has to very careful with their belongings here. I explored the market and also bought a small cute backpack for myself. You have to make all payments in cash here so make sure you brush up your bargaining skills before coming here.
Around 7.30 pm I decided to vist the very fomous manikh chowk which is the night market of Ahmedabad. It starts at 8 pm and goes on till 1-2 in the night.Itd full of local yummy street food and it's extremely crowded. This is a must visit place if you ever come to Ahmedabad. I was super hungry and enjoyed plates of pao bhaji,dosa and also some kulfis for dinner. I don't have photos of Manik chowk but no photo is enough for this .You gotta come here to live this experience.
I had my bus at 11 pm the same night from Ahmedabad to diu (that will be another blog) so I quickly freshened up at my hotel and reached the bus station in time to go to diu.
I did all this in just one day in Ahmedabad and after spending my weekend in diu came back again on Monday here to explore more.
When I came back I didn't have much to see so only went for a lavish gujrati lunch and also visited Badra fort. I had a few more places on my list but it was raining heavily all day long and as I had covered most places on first day only I decided to just chill at my hotel and took the flight at night back to my place.
One thing I learnt from this trip is as long as you do your research well and with a little help from locals it's not at all difficult to survive in an unknown land.
I hopped from one place to another so there was no boredom. Don't hesitate to talk with locals -they are your best guide (but don't be too friendly also).
I also learnt that as you don't have anyone to share expenses solo travelling is more heavy on pocket than going in group. But at day's end spending some good quality time exploring the world all by yourself can be the best therapy one can ever get & I highly recommend you all to go on atleast one solo trip in your lifetime .
I promised myself I will come back and do another solo trip for sure in my life.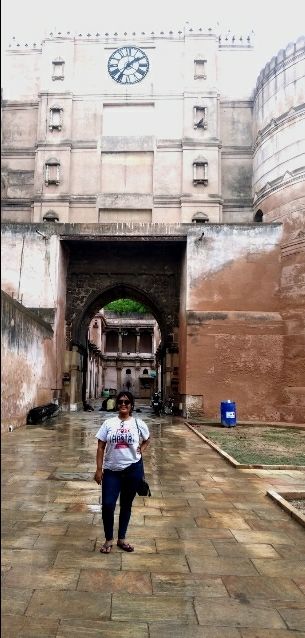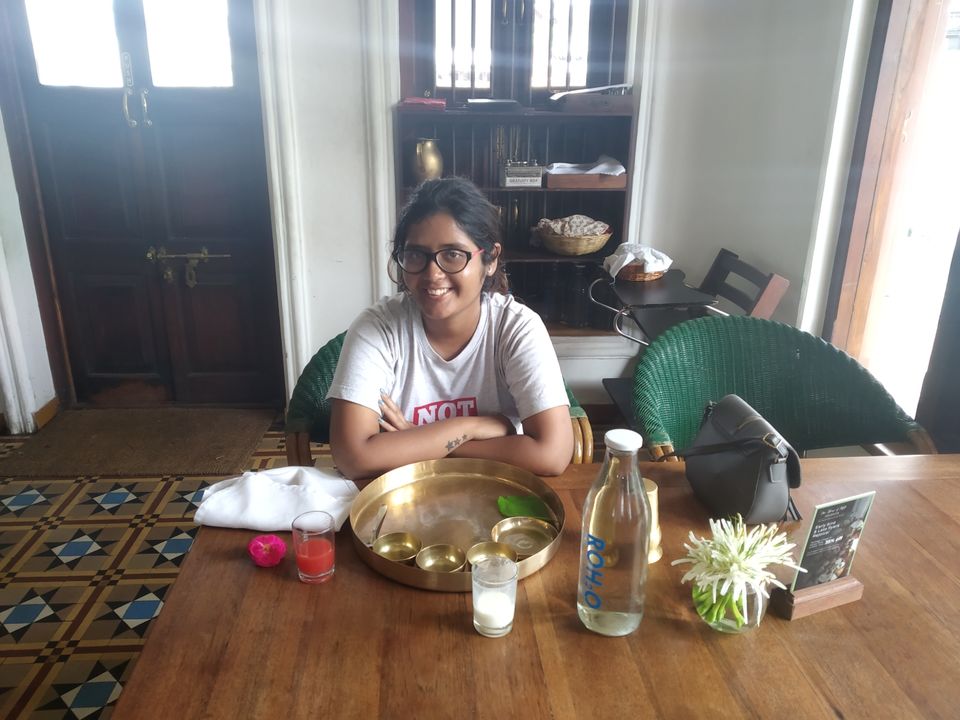 Frequent Searches Leading To This Page:-
Best Tour Packages for Gujarat, Best Travel Packages for Gujarat, Best Gujarat Trip Packages, Gujarat Holiday Tour Packages, Top Gujarat Packages for Family, Gujarat Honeymoon Packages from Delhi, Places to Visit in Gujarat other than Beaches