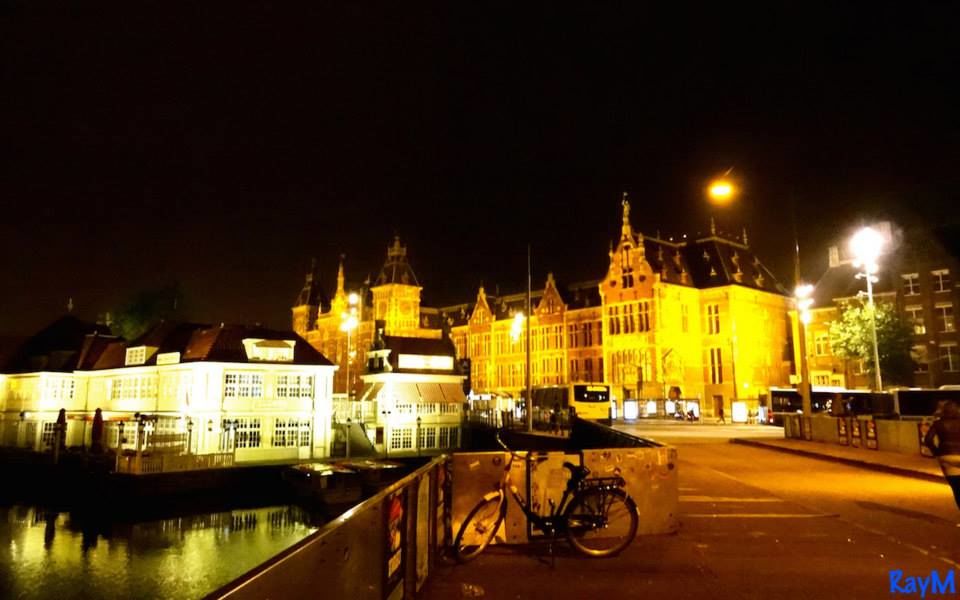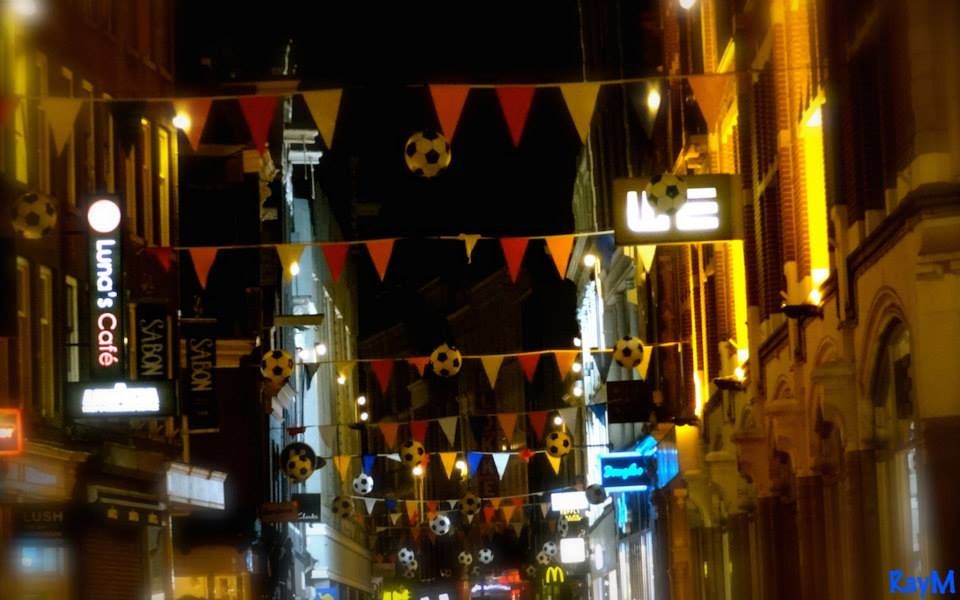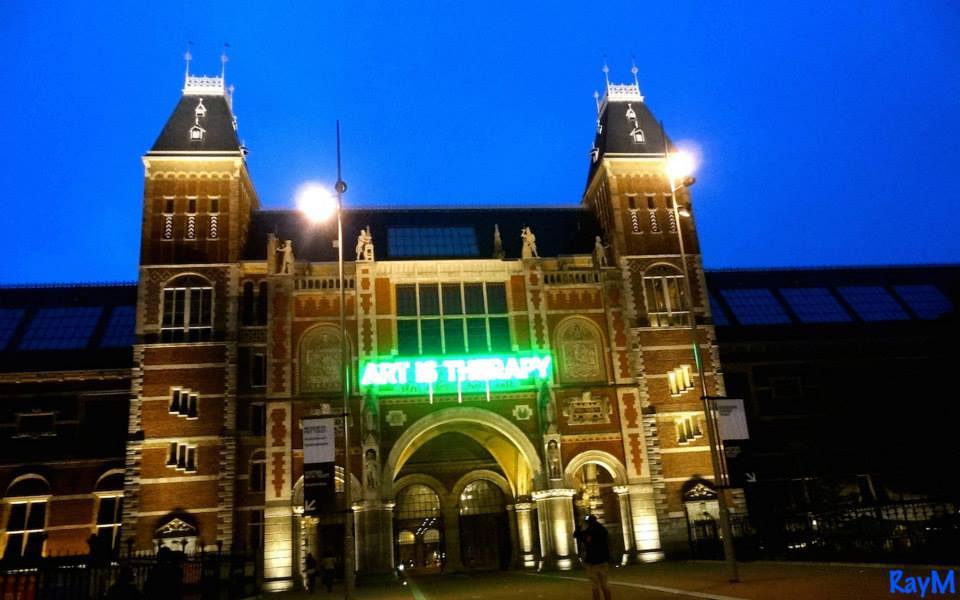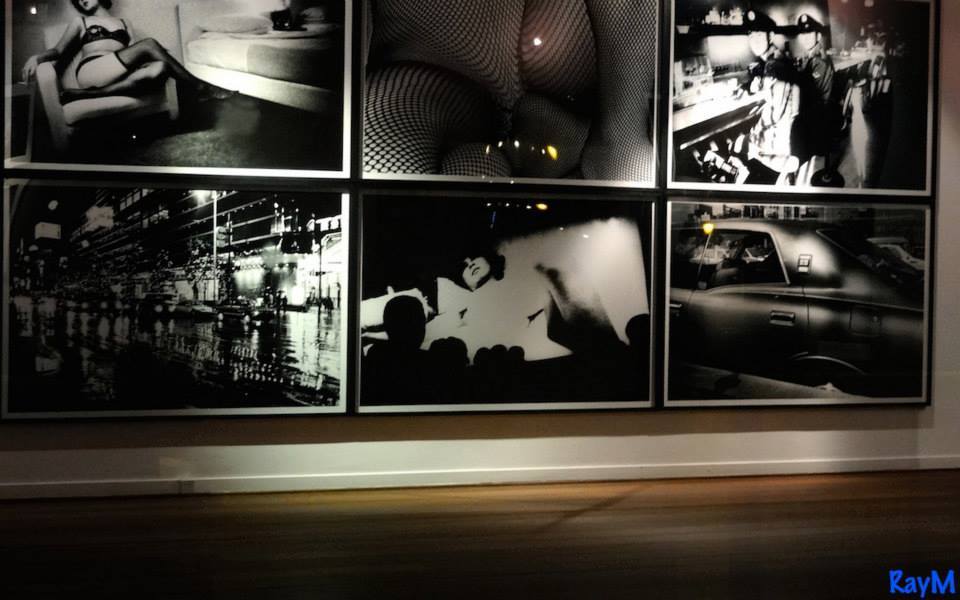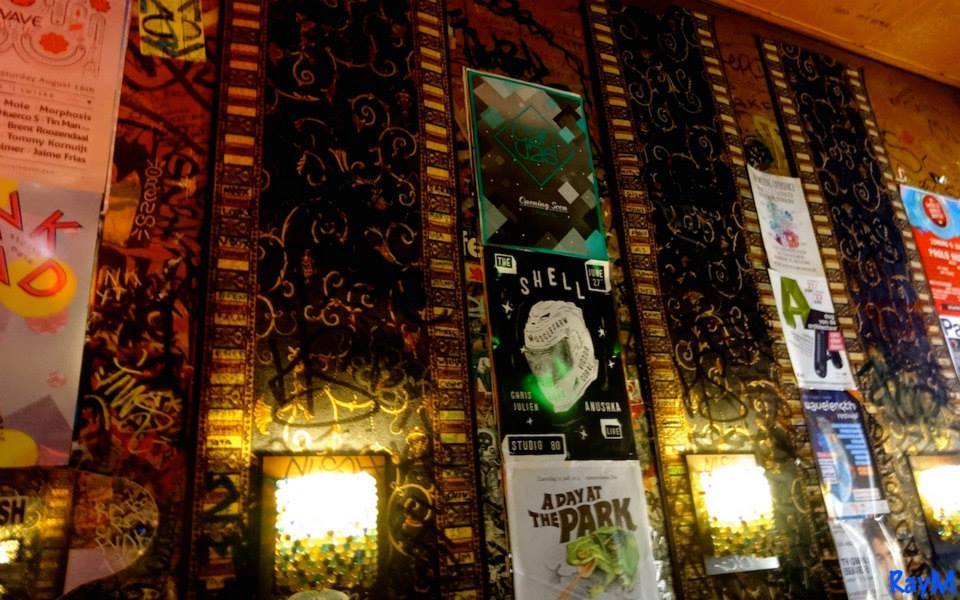 First time out of the country and of all places in the world, I land in Amsterdam.
The four places whose nightlife I have always wanted to experience were Goa, Las Vegas, Amsterdam and Bangkok – the famous sin cities of the world. Goa checked and now Amsterdam. I could not wait for my night to begin.
It was the month of July and still Netherlands was very cold. We started at around 8, the sun had not set yet but it was very chilly and windy.
From Rotterdam Erasmus House we took a bus to Rotterdam station and from there to Amsterdam Central.
As we stepped out of the station, a sharp chilly breeze greeted us and I cursed myself for wearing a short dress. We started walking towards the Amsterdam Centrum and on the way crossed a sex toy shop. I controlled my urge to walk into it and told myself that this night will have more to offer and instead walked into a halal chicken shop to have shwarma chicken.
I have always been a foodie and the first eat out in this Europe trip disappointed me. I thought of the shwarma chicken back home in India, dripping in cream and so soft that it almost melts in your mouth. This was very dry and cold and the bread did not fare any better. I paid 5E for this. Over the next 14 days in this continent, I came to realize that Europeans mostly have no concept of hot food or food that has gravy and hence is easily swallow able.You just keep cheweing hard and praying that your mouth secreted more saliva)
We walked towards the Amsterdam centrum, took pics in front of Madam Tussauds (the museum was closed by then). Amsterdam at first sight is beautiful. The canal flowing through it like a snake, flowers adorning every house, beautiful lamps, old museums and buildings whose names I know not of, clean roads, cycles stacked away in the lanes, open restaurants , everything is worth falling in love with.
In spite of all these beauty I don't like cities much, people walking on the streets doing their day jobs, concrete skyscrapers, shops and roads, what is there to 'see'.
A city becomes worth exploring only when there is something to experience. As luck would have it, that very day Netherlands was playing the match against Brazil to secure the 3rd position in FIFA 2014. After clicking the clichéd pics in front of 'I Amsterdam', we started walking back towards the centrum. We reached a place where there were open restaurants (that are characteristic of every European city) on both sides of the road. The place was buzzing with people in orange t shirts. The match was being aired in huge screens. People hooted, shouted and thumped their beer mugs, the atmosphere was electrifying. With great difficulty, we found a table. I remember having some rose flavored beer, it's a pity that I do not remember its name but it was nothing like what I have tasted till date.
My night at Amsterdam or for that matter anyone else's would be incomplete without a visit to its infamous red light area. Once we were there, we had our mobiles and cameras safely stacked away inside the bags. As one of my friends mentioned, it's not cool to click pics here.Also sometimes I am quite content clicking pics with my mind. There were red boxes all through that lane on both sides of the canal. (All European cities have this canal that the local people use mostly for transport. I think this is the cheapest and the fastest mode of transport there. You will also see a lot of cycles, no wonder these people are so fit n toned).Actually these were glass boxes lit with a red light. In those boxes, stood girls with unimaginable anatomies wearing mostly white lingerie and very fancy high heels. Most of them had heavy make up on, but behind that make up and red light you could make out their pretty faces. There were a horde of men who had gathered outside the door to negotiate the prices. If she liked her client and the price he offered, he would take him into the adjacent glass box that had a bed on it. Once in, red heavy curtains would be pulled. At one place, we saw a young man coming out of the box and as if to add a dramatic touch to his deed, he was closing his shirt buttons while coming out while his friends waiting outside hooted and clapped.
We walked through the entire area, and then someone in the group said that the night would be incomplete without a visit to a strip club.
So we entered one and allow me not go into the details but leave it to your imagination!
It was 4 in the morning when we reached Amsterdam central. We sat quietly waiting for the train, our legs weary from all the walk and our eyes tired due to the lack of sleep. Sitting in the train, I closed my eyes, thinking about the crazy night, my mind went back to my hometown of Agartala, Tripura, a place that even many Indians are not aware of, my school, those strict teachers, the small crampy government quarters where I stayed, the star student, those love stories and tears and failures and here I am now, in one of the world's coveted cities having just lived a night that most people of my age can only dream of or hear stories about and a smile spread on my lips.