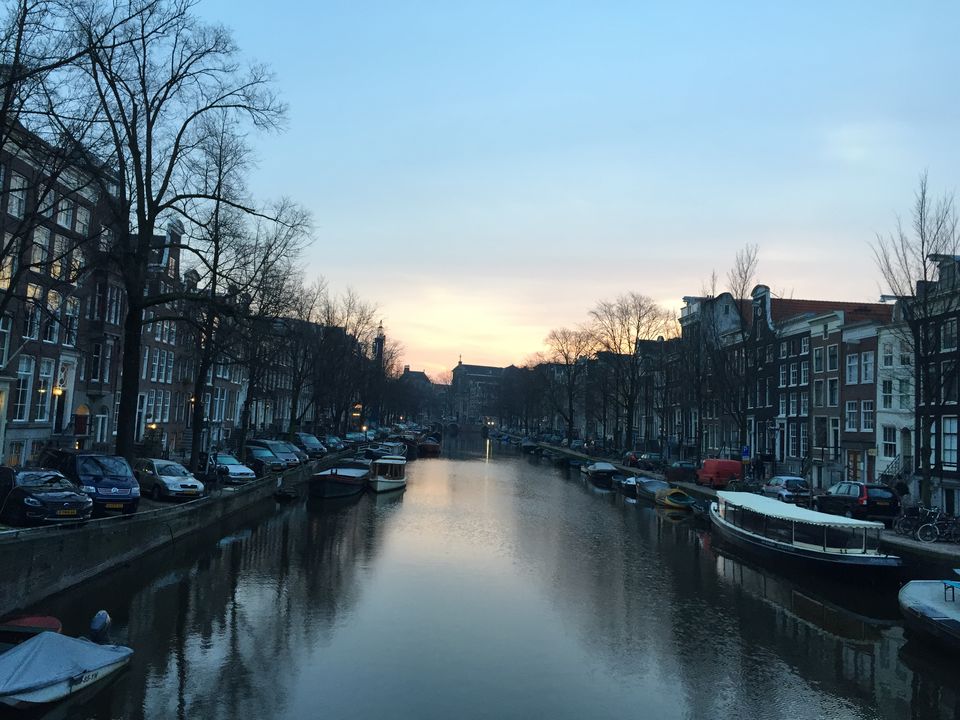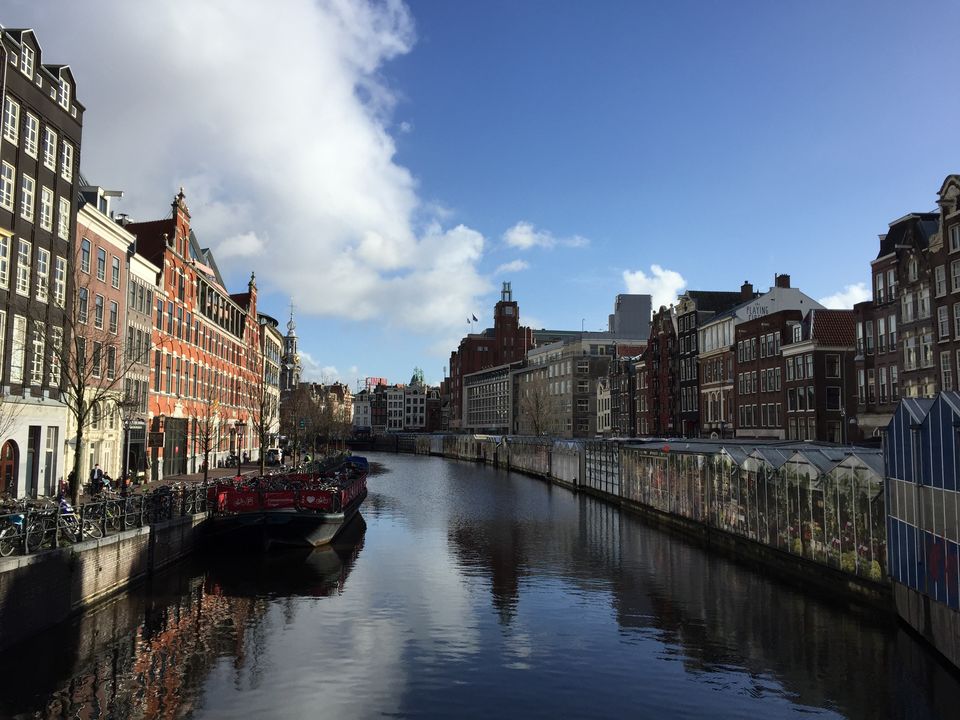 Living in Amsterdam for nearly 7 years allows you to observe the city as a local. You will soon realize that Amsterdam is not only about Coffee Shops, Red Light district and the Van Gogh Museum.
Amsterdam is a young multicultural hub where you will have the chance to try different activities, landscapes and discover many hidden sides of this wonderful place.
Living the Dutch capital means enjoying the silence of the canals on a Sunday morning, biking through the central Vondel Park  during summer time and observing hundreds of young different nationalities having a barbecue with their friends, it means buying any kind of second hand ( furniture, clothes, collection pieces and much more) at the Northern flee market Ij Hallen or drinking an artisanal beer at the Brouwerij het ij and admiring the biggest wooden windmill in the Netherlands.
If you are a big fan of architecture, you are in the right place. Mokum ( the old nickname of Amsterdam) surprises you for being able to combine the old and the modern buildings without any effort.
You can enjoy the  beauty  of the old Central Station majestic building ( recently renewed) but at soon as you cross the river you will see the new Eye architecture: a futuristic film Institute with an amazing location.
If you are still in the Central Station area, please visit all the surroundings. Just walk a bit further towards east and visit The Central library. A modern space where to read a book and drinking your tea enjoying one of the best views of the city.
You can walk and get lost in the Eastern Docklands , one of the most innovative urban areas of the city, and observe the  stunning houses. The old harbor was reshaped and converted to a residential area in the early 90's. You will be able to observe the famous Whale, the Ij Tower and the Pireaus House. You will soon find yourself crossing 2 massive red bridges. With their double curves shape they create a channel for the boats to pass through.
If you want to experience a magic atmosphere, please go and visit the Begijnhof. You will walk and shop in the busy center and then you will find a wooden door, open it and you will find yourself in a silence garden where the beguines used to live in the 15th century. Two small churches and a quite surreal space in the middle of the urban jungle.
Even if the Dutch are not famous for their cooking skills I suggest you to try Febo. it would be fun and certainly something to experience. It is a fast-food concept where you can insert your coins in a wall and get food out immediately. You will find Dutch Frikandel, croquettes and cheese soufflé. Everything fried 100%. Or you can seat in any trendy typical bar and eat bitterballen or brown bread with old Gouda cheese. Simple and cheap.
Drinking is also important for the Dutchies and if you are not a big fan of beer you can always relax with a fresh mint tea. The barman will put fresh mint leaves in hot water, it will give you some honey and a cookie on a side and your Fresh mint tea is served! If you want to experience something stronger then I suggest to try the Jenever, the typical Dutch liquor. There is a small typical place in Dam square called " Wynand Fockink", no tables to seat, just quick Jenever shots to keep you warm!
Once I heard that Amsterdam needs to be experienced in three different ways: walking, on a bike and on a boat. Biking allows you to discover hidden corners and small treasures that you will never see walking or moving around by public transportation. If you are here just for a weekend you can rent a bike but please keep in mind that the city center is full of locals and riding your bike can be sometimes dangerous: Dutch are always really fast and not patient with tourists!  You will see people on the phone, with 2 or three children in a particular truck attached to the bike, small dogs in the basket. You will see people moving their furniture on a bike. It is really considered as the first transportation option in this country.
 The boat is also a beautiful experience especially during summer time. Rent a boat, brings some good music, snacks and wine and enjoy the sun going down the canals. Here the daylight in July lasts until 23.00 in the evening. Beautiful colors reflected on the water, magic light and a lot of fun.
This city always gives you the chance to do something amazing for free or with a low budget. There are always a lot of festivals in the spring/summer period. It would be nice if you happen to be here during the rolling kitchens festival: hundreds of caravans in Westerpark  arriving from all Europe (and even outside) cooking their  typical country food. A beautiful environment and a lot of nice people sharing their traditions and good products. 
Amsterdam can be a real heaven for young adventurous and enthusiast people: many activities and opportunities are waiting for you in the Dutch capital!