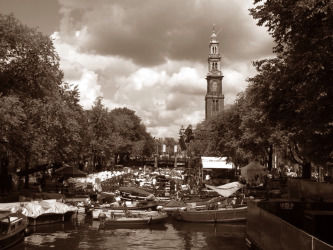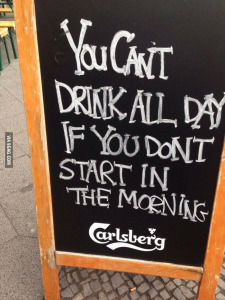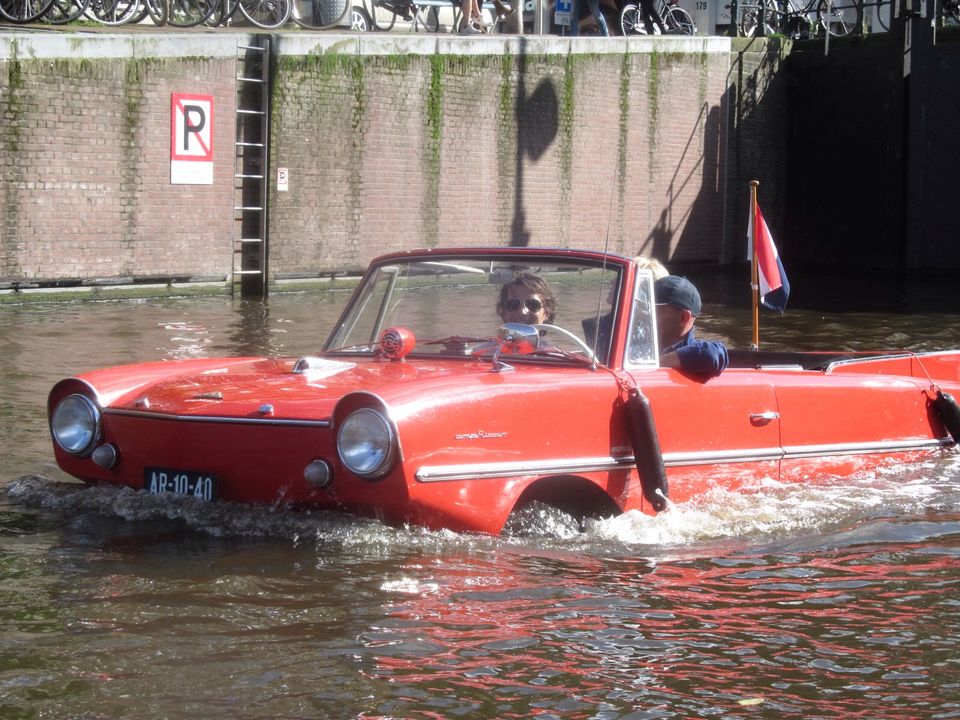 Amsterdam is one of my favorite cities, its vibe, its shops, its people, its internationalism, its Grachten, its charm…almost no other cities combines all this in a way that makes it unique, crazy and worth seeing. There is something about this city everyone has to experience at least once…
1. Café de Schreierstoren

After a long bus or train ride there is nothing better than a good coffé. You can get a take away of course but if you feel like relaxing first check out this little place on the opposite side of central station (city direction, turn left if you leave the station, cross a bridge and its on the other side of the street). The best words to describe the place are klein, schattig and oudewets, which means small, lovely and old school. And I dont mean retro old but old old with its owner being 70+. Take a seat outside right at the Gracht, enjoy the sun and the beautiful view before stating your adventure through the city. Ont miss out the toilet, its on see level and the walk down the stairs gives you a small insight into Dutch architecture.
2. Lunchtime

For lunch there are hundreds of restaurants, bars and café but my favorite is Toos and Roos. You can find two in Amsterdam, one right at a Gracht (Heerengracht 309) and one in a little side street. The shops are tiny and the kitchen is minimalistic but the food is amazing. They serve soup, sandwiches (my fav is Sara, with salmon, pesto, tomato en mozarella), cakes, wine and coffee and the best thing- its totally affordable.
3. Enjoy a drink at Waterkant

Waterkant is placed on Marnixstreet 246, which is a little bit outside the city centre in Jordan but the walk is worth it. The bar opened only three month ago and is placed behind a big parking lot right at a Gracht. You can choose to sit outside or inside with a beautiful view on the Dutch houses and boats passing by. The bar serves little snacks like nachos and bitterballen (typical Dutch) and if its sunny, the place is just perfect to relax and escape the city vibe for a while. The best thing is probably: its an insider tip so you almost find no tourists, just locals and expats which makes it even cooler.
4. Rent a motorboat and cruise the Grachten of Amsterdam

The best thing of the Netherlands is: they are easy going. You dont need a license to rent a small motor boat so grap some friends and enjoy Amsterdam from the Grachten. There are several boat rentals and the prices for an hour are app. 60Euro.
5. Van Mechelen Stadscafé Great food and drinks for a tourist free dinner!
Its 15 minutes from the city center away but its worth going there. Its placed at Sloterkade 96, 1058 HK Amsterdam. 6. De Hallen The local good weekend market is definitly worth a visit, especially the 'Foodhallen' where locals offer different food and drinks for reasonalble prices. Adres: Hannie Dankbaar Passage 33; 1053 RT Amsterdam.
Originally published here.