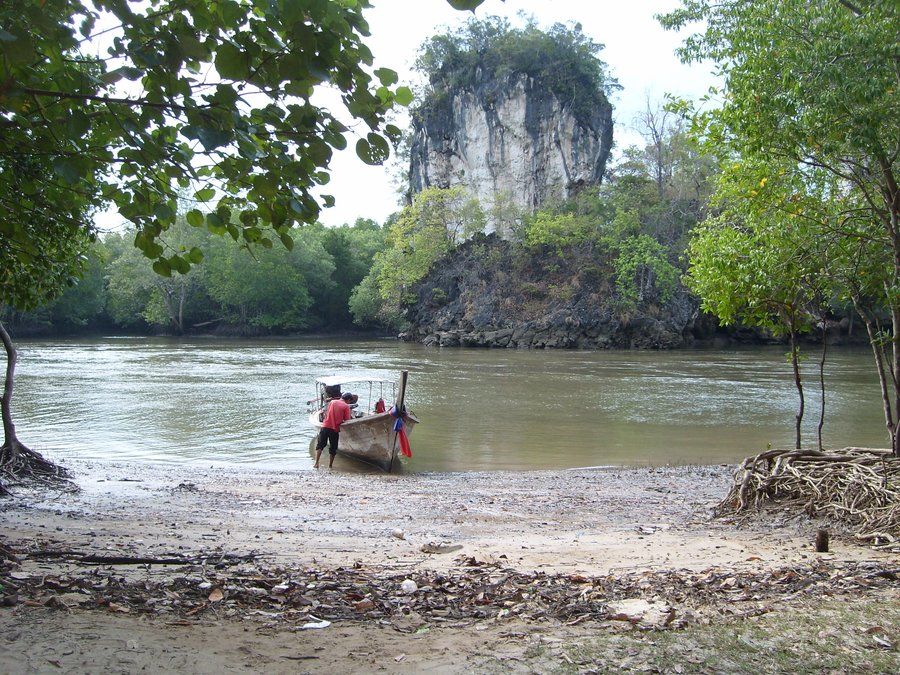 Pad Thai, majestic elephants, postcard-worthy lush landscape: Thailand is often at the top of many travelers' must-visit lists. From the alluring caves and crystalline islands in the south to the elephant sanctuaries and ancient temples in the north, Thailand is the perfect destination for relaxing holidays and thrilling adventures alike.
Different factors influence each individual's travel plans, some weighing more than others. Planning an itinerary according to your duration of stay and size of your wallet are important trip-determining factors. If you are seeking fast paced, adrenaline-filled adventure full of rock climbing, scuba diving, and kayaking, your itinerary and location list will look much different than if you were looking for a meditation and wellness retreat. Another important trip-determining factor is season. With varying seasons affecting visitor levels and comfortability, picking the right time of year for you is key to making your trip memorable, not miserable. Also being aware of which season you are traveling in will help when booking activities since many places close down in the south during the low season but most places are still open for business in the north.
Most travelers place the most emphasis on season, preferring to travel in November through January, also known as high season or the cool season. However, if you are like me (eager to see the whole world RIGHT NOW) and find yourself in Thailand in the middle of the rainy season, have no fear! It's not as bad as most people make it sound.
In fact, I quite prefer traveling through Thailand during the monsoon season. Here's why:
The north is verdant and achingly beautiful:
During the dry season, from February through April, the land becomes very parched and farmers burn their crops from last harvest in preparation for the upcoming season. The sky chokes with smoke, and the charred fields are not especially easy on the eyes. During July through September, the frequent rainfall brings the earth alive with color and fragrance. I've never seen such green landscape! Taking the day train from Bangkok to Chiang Mai is a treat in itself: watching the flat plains become rolling hills and then dense, wild jungle spotted with temples and large, white Buddhas perched on the mountainsides is better than any sight-seeing tour.
Fewer people:
This factor never appealed much to me when I was first planning my travels. Spending five months in India during high season, however, changed my view on this. Overcrowding causes unnecessary stress and anxiety. The Thai way is calm and slow and peaceful and this is most obvious in the low season. Locals stop to chat and share their favorite eateries and haunts, taxi drivers are friendlier and often give better rates, and Thai daily life is more easily witnessed with less tourists milling about. The trains are practically empty and buying a ticket the same day of travel is possible (and wonderfully convenient for last minute planners).
Cooler temperatures:
Throughout the months of February through April, temperatures can soar over 30C, making travel uncomfortable and sweaty. If you are typically a fair weather dweller, traveling during peak heat times can make you a not-so-friendly travel companion to those around you (not that I'm speaking from experience, of course…) The light afternoon showers in July and August drop the temperature considerably, making it sometimes chilly at night, a nice reprieve from the sweltering days of sunshine that still pop up during the monsoon season. Even though it is cooler than it would normally be, outdoor water activities are still enjoyable.
Lower prices:
This is a big advantage for budget travelers. In the high season, November to January, hotels and guest houses often charge upwards of three times the normal rate in the islands of the south. Beach resorts are notorious for overcharging during the high season as well as tuk-tuk drivers in popular destinations. In the low season, most mornings are sunny with light afternoon showers, so visiting the south for beach time is still an excellent option. The best region to visit in the low season is the north, where overcast days are preferable on day long hikes around the country side and temples. Prices are lower throughout the whole country during the monsoon season, no matter your choice of location.
The bottom line:
Thailand is amazing year round but often gets overlooked during the monsoon season. This holds true for most countries in Southeast Asia, since they are equally affected by the same monsoon seasons. As a general rule, the best time to visit a place is when no one else wants to visit it. That may sound counter-intuitive but as most backpackers hope to find a little slice of the world where other tourists can't be found, traveling in the low season is ideal.
Low numbers of tourists also mean better prices and friendlier locals which usually results in creating an authentic and unique experience, one that most travelers wish to find when going abroad. If you can handle a little extra rain, slower travel days and interacting with locals, I recommend visiting Thailand during the monsoon season, keeping in mind that September is the wettest month of the year.
Attitude is always more important than the conditions outside. A traveler's best defence against disappointment and discomfort is relentless optimism (i.e. seeing the beauty and benefits of traveling through rain), flexibility (i.e. taking that coveted scuba diving course on your next visit), and surrendering to forces greater than yourself (i.e. the flood that delayed your bus ride by an hour but that carried a family of ducks across the road).
Frequent searches leading to this page:-
best Thailand tour packages with price from Delhi, Thailand tourism best places to visit, Thailand tourism packages from India, Thailand tourism best time to visit, Thailand tour package for family,Thailand holiday packages all inclusive