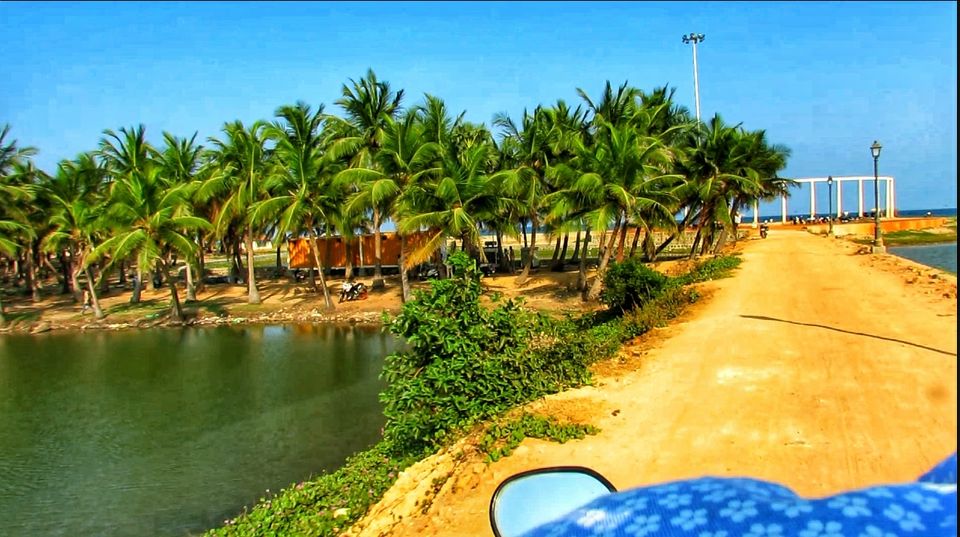 Le Cafe is a government operated cafe running 24/7 in white town. It is situated on the Rock Beach just besides the sea and sitting on the first floor with the sea breeze brushing by, the fine smell of marine life and the gentle sound of sea waves makes you feel at peace. There are a lot of things on the menu and you can order a fire baked pizza and enjoy it by the sea. Since it operates 24/7 some items in the menu are not available all the time.
Price for two: Rs. 500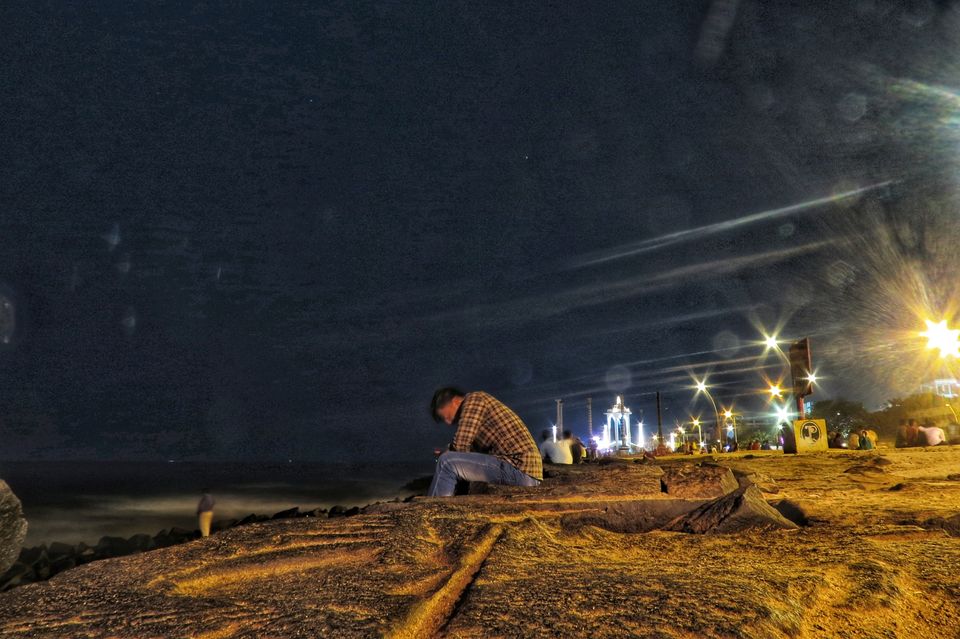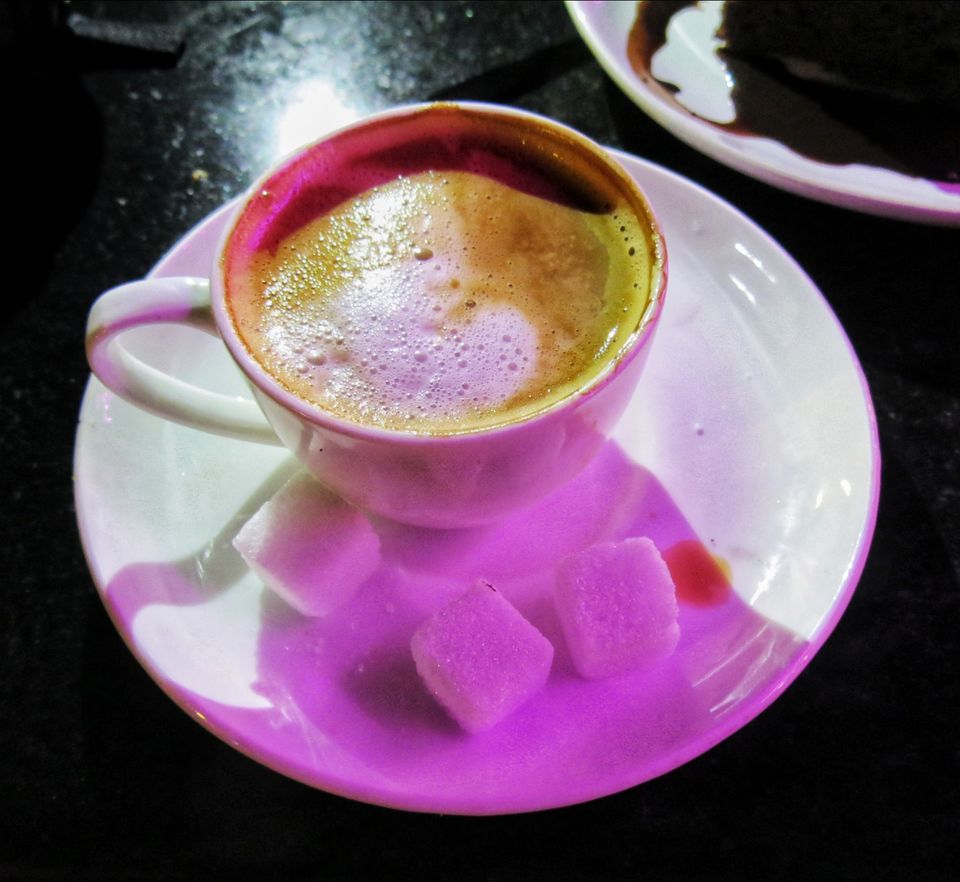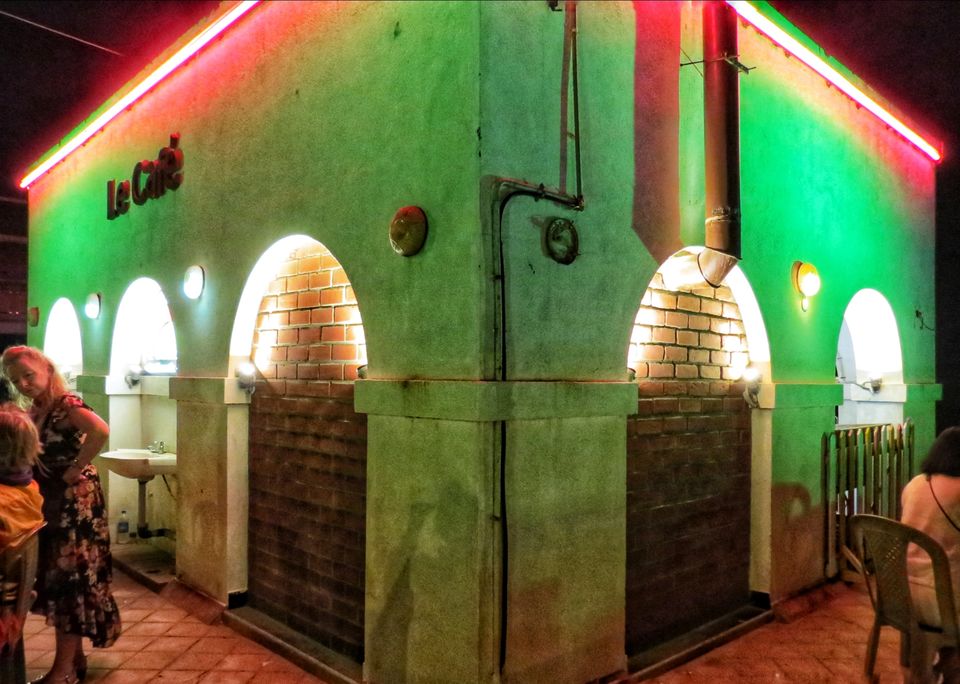 Today first on our itenary was the very famous Auroville which is around 12 km from pondicherry. A two way auto ride will cost you around Rs. 1200. In Auroville the main attraction is the matrimandir which can be easily visited and we decided to walk all the way from the parking which was actually quite an experience(private vehicles are not allowed beyond the parking lot in Auroville). It was an unpaved path which was lined on both the sides with bushes and tall eucalyptus trees. There was a light, soothing breeze and a calmness and tranquility in the environment which is characteristic of this town. En route there are many cafes and we sat down in one to have our breakfast. We tried their french press coffee, masala tea, tarts and cakes and after spending some time relaxing we headed towards the matrimandir. At matrimandir we clicked some pictures and then since we were hungry again we lunched at a local restaurant where we tried a variety of seafood.
Then we headed towards the Auroville beach where we passed rest of the evening either in the sea water or lazing on the beach. After the sun set we came back to our rooms and took a bath to remove all the sand and salt.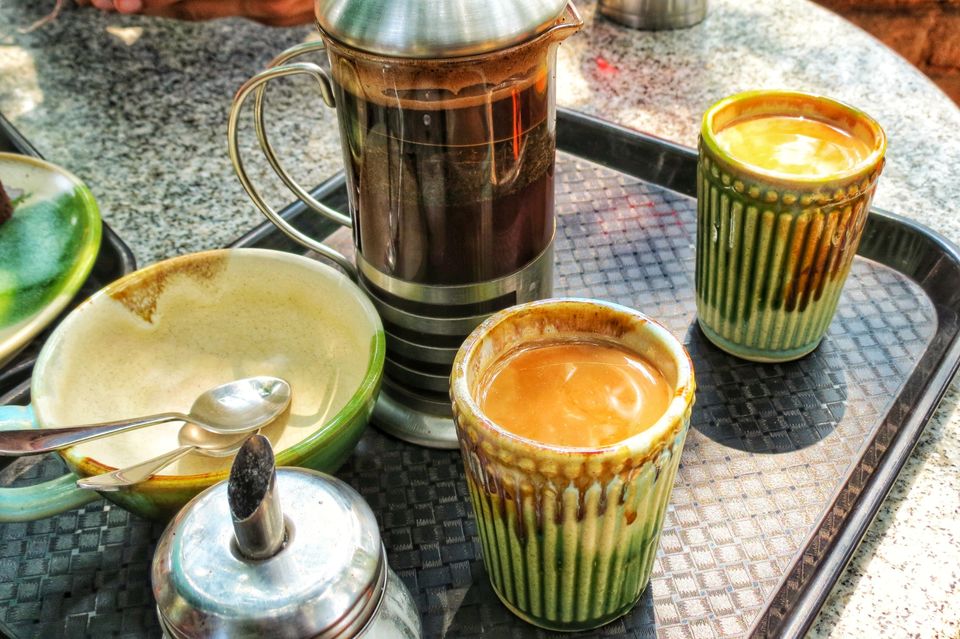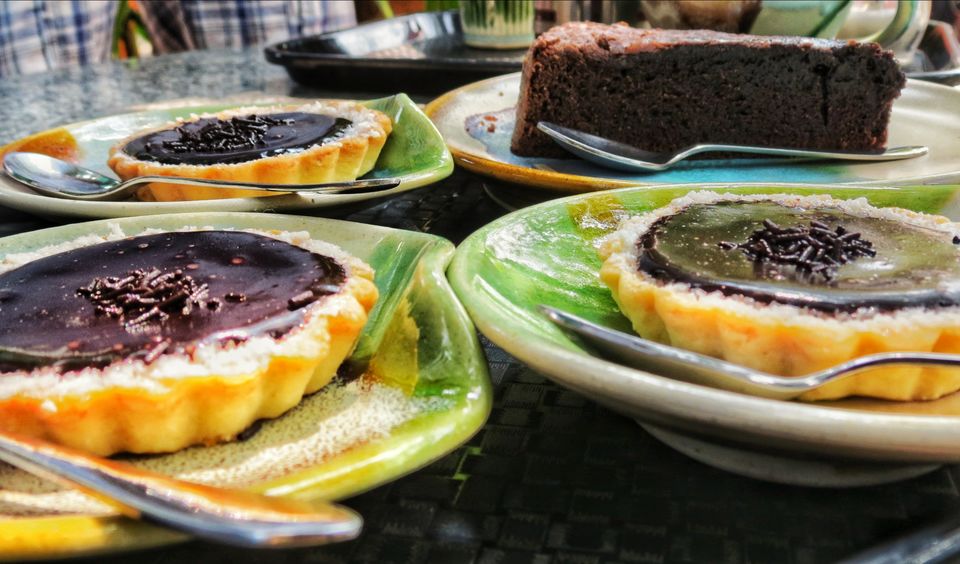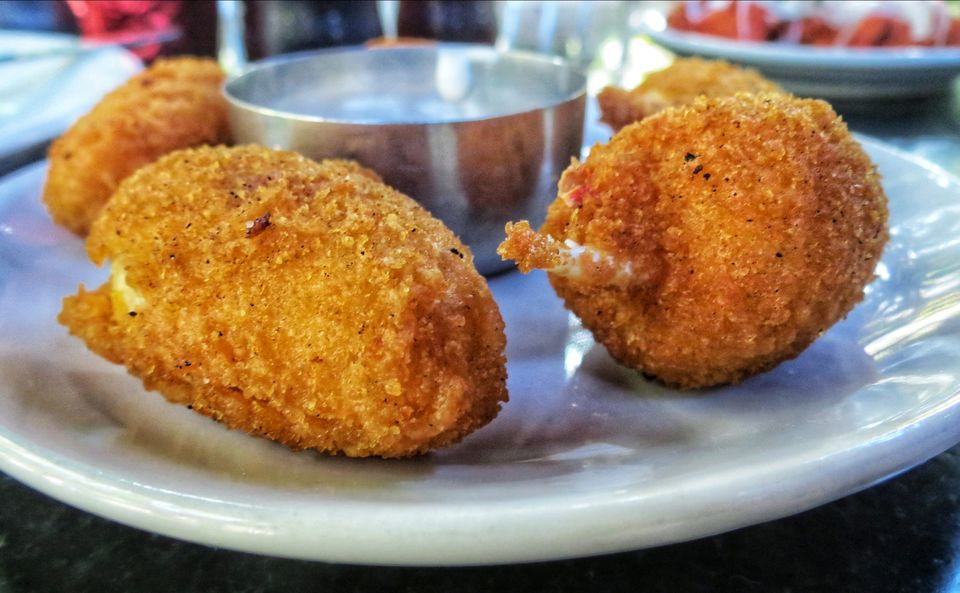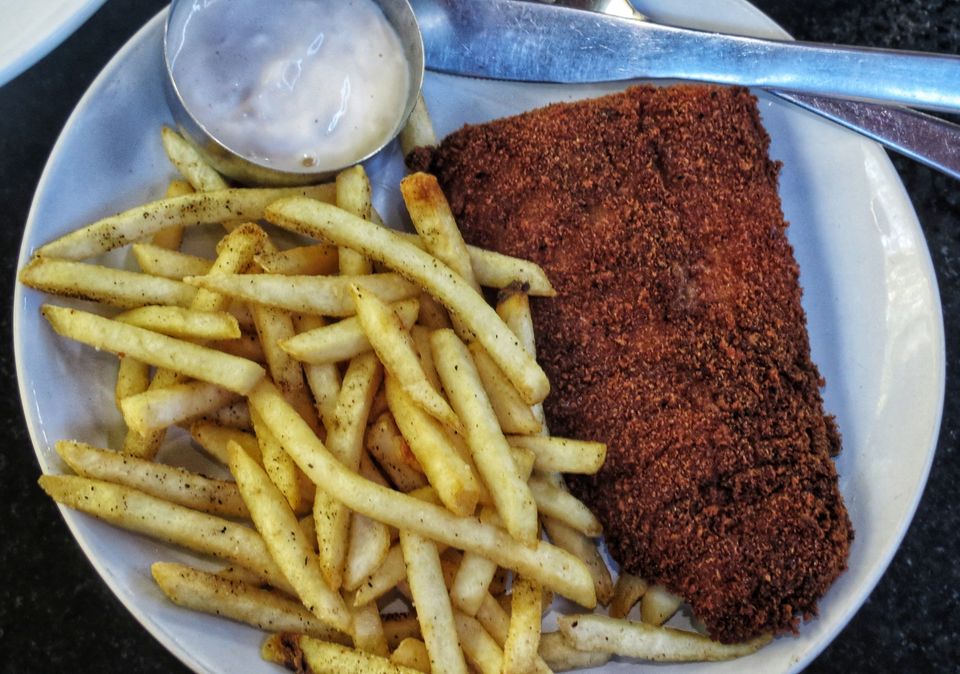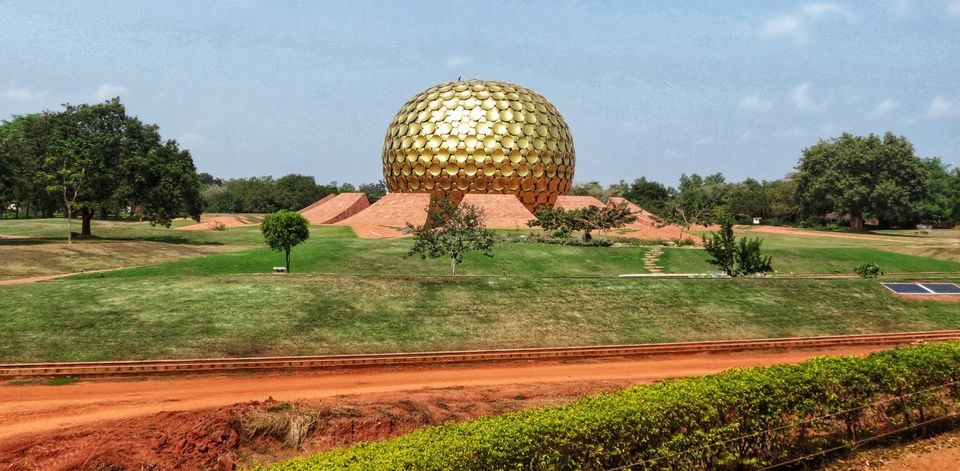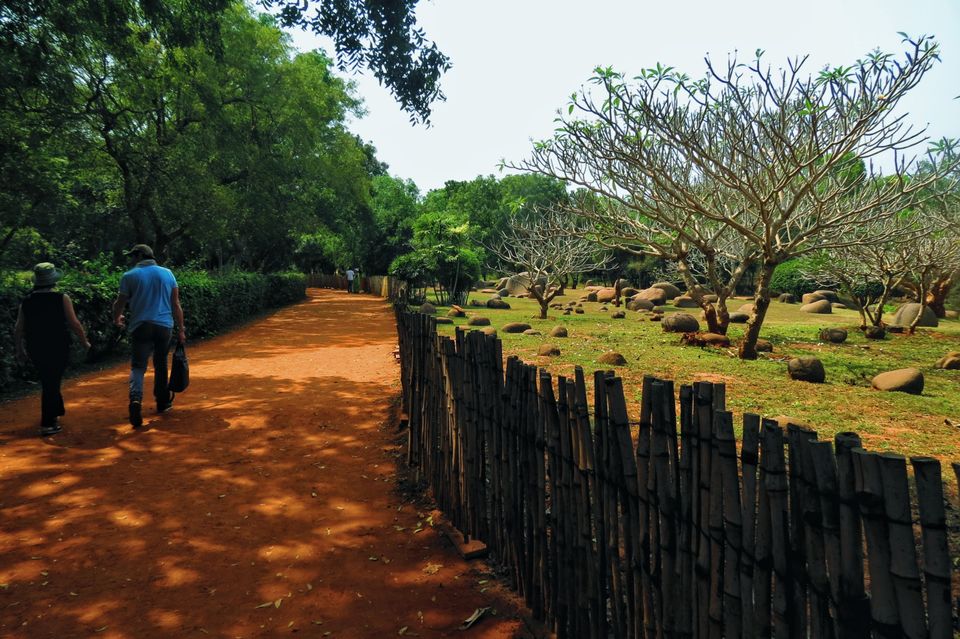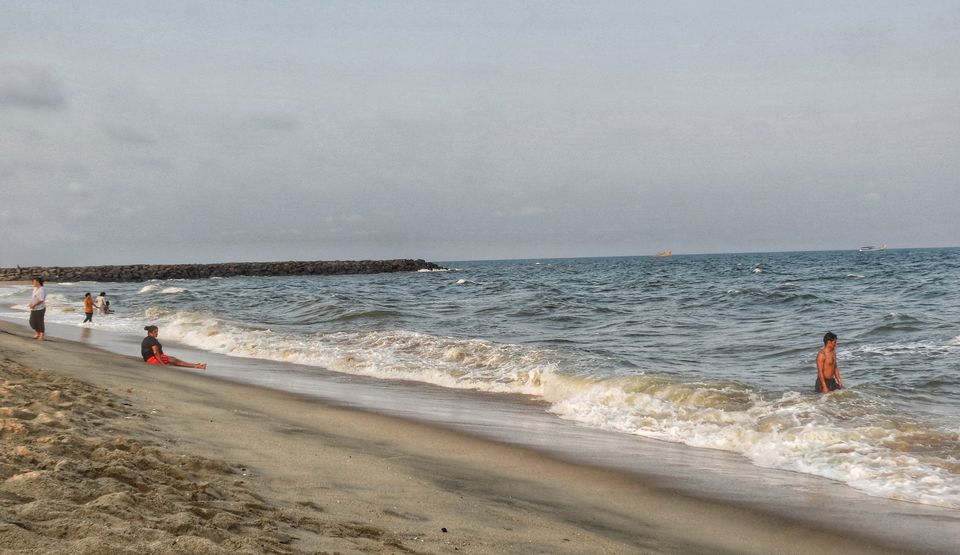 At night we went out for dinner at a Bar & Kitchen called Hopper's where we had some more seafood for the day and a really mellow time. They have a wide variety of seafood on the menu and the chef's specials are a must try. You'll also get vegetarian options if you are here with your vegetarian friends.
You can get liquor at a very reasonable rate in pondicherry but buy it from a good liquor shop and not a shady one.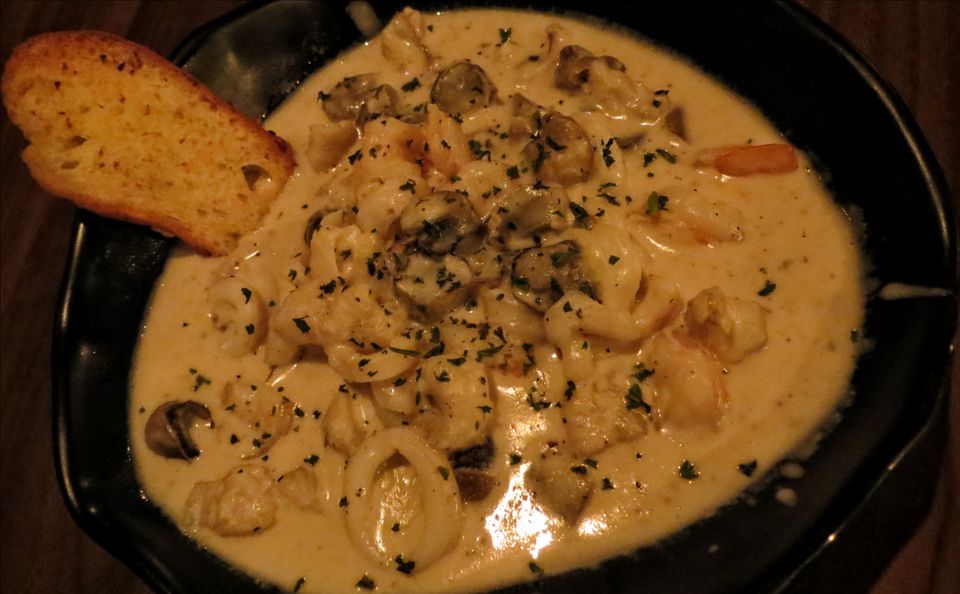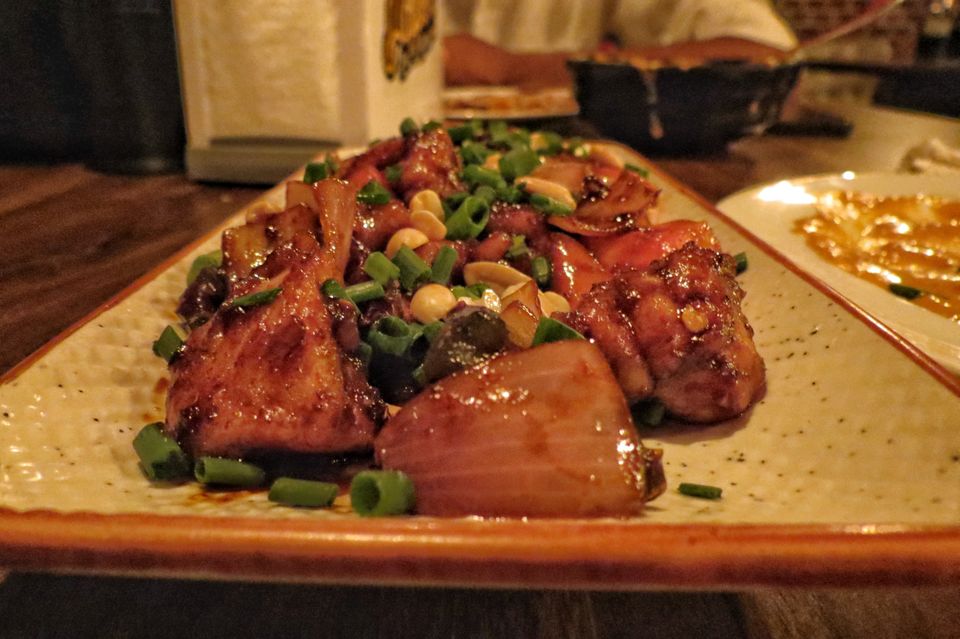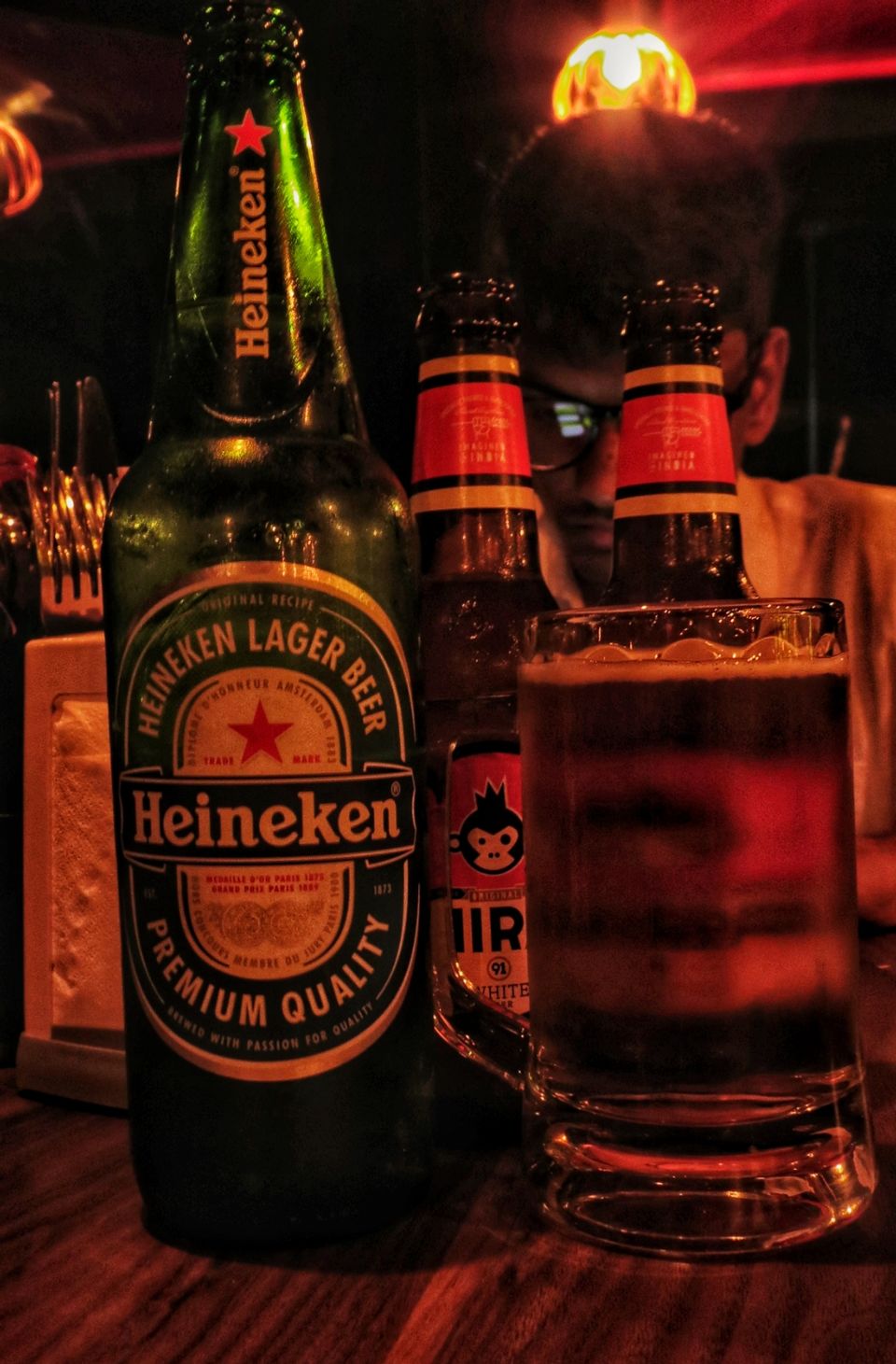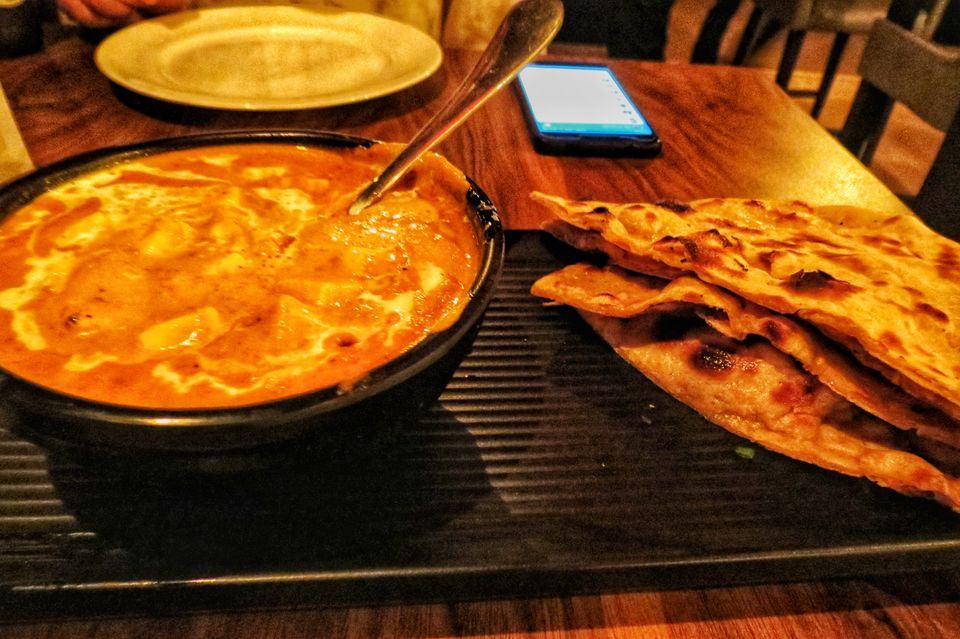 After this fulfilling lunch we headed towards another beach called the Paradise Beach which BTW is true to it's name.
We reached Paradise Beach on our rentals by road, the accurate route to which you can find easily on Google maps.
There is another way to reach it which is by a ferry. It takes you to the Beach through a lagoon that is lined with mangroves. You first need to reach Chunnambar Boat house from where the ferries ply every half an hour.
The ferries take you to a private area in the beach where there are shacks, chairs, access to various activities but also people.
If you reach there by road like us then the stretch of Beach in that region is usually minimally populated so you can enjoy the cool sea winds, the waves and the solitude. The waves in the sea are quite strong so if you go there with just your friends then it is not advisable to ply into the waters. The beach has soft white sand so walking on the beach naked footed is a very relaxing experience, this is a place where you can just sit and chill for long hours. Overall this is one of the beaches that is a must visit in Pondicherry. You can also take some pictures among the stretch of coconut trees which will give you a naturally beautiful backdrop. If it's the first time visiting a beach then don't forget to collect some sea shells. After spending the evening at the beach we got back, took a bath to remove all the sand and salt and went for dinner.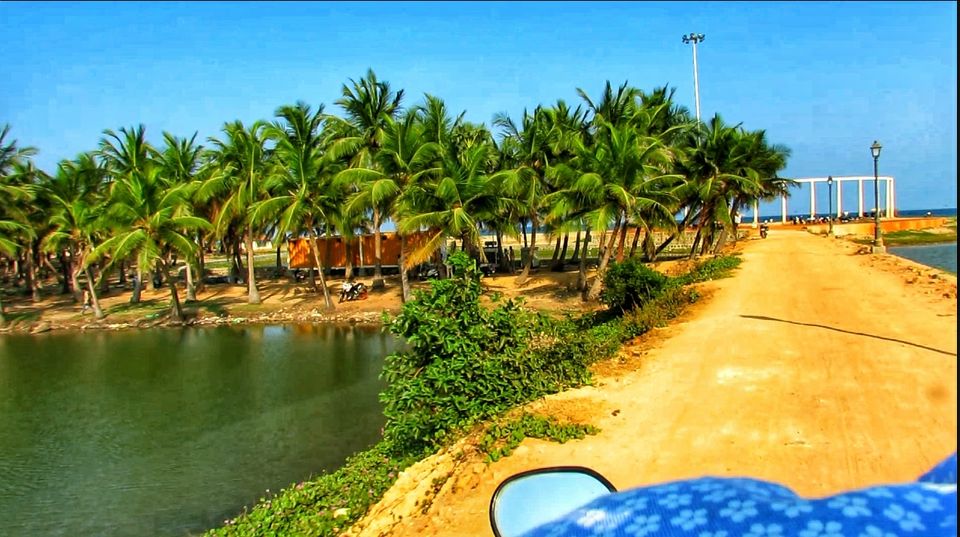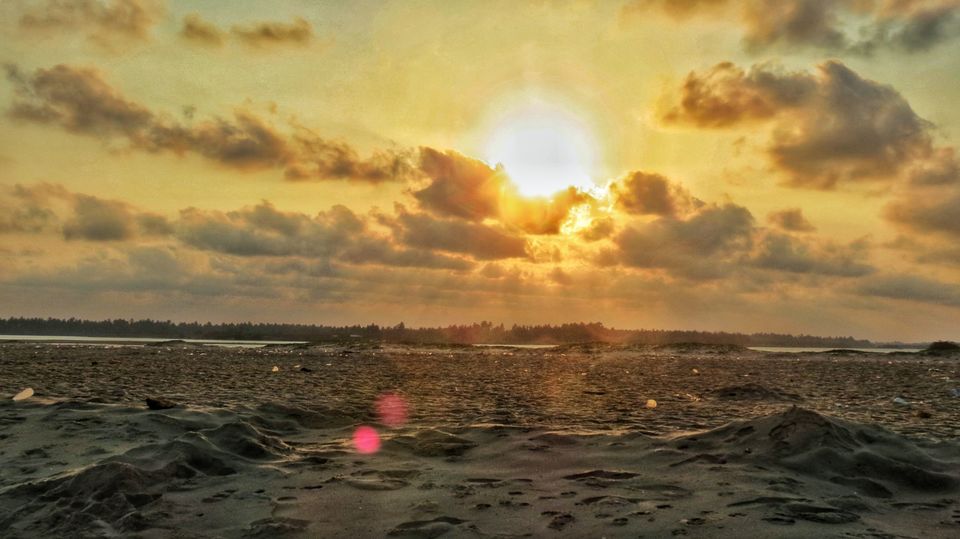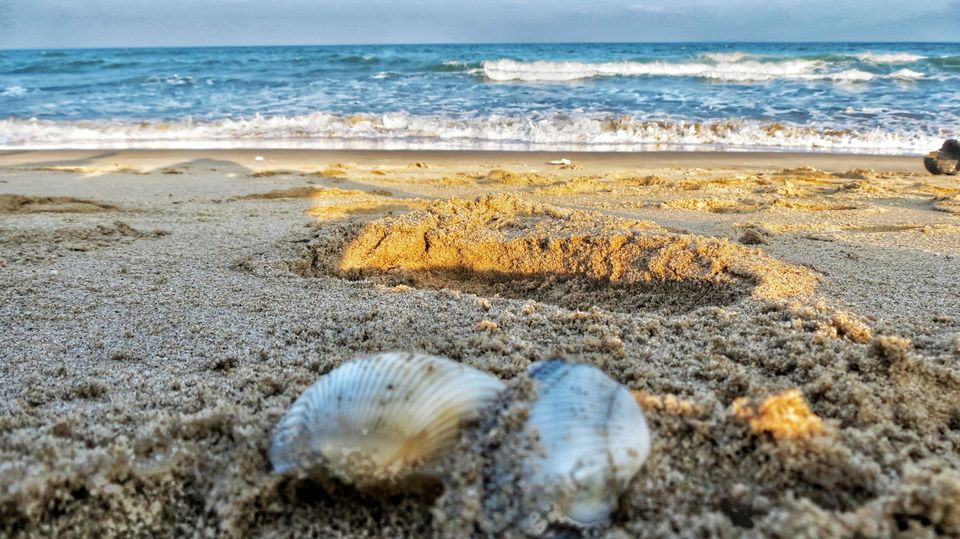 Traveling to almost every place in and around pondicherry we now started discovering the city itself. Some of the places that we visited today are Sri Aurbindo Ashram, Pondicherry Museum, Bharathi Park and Rock Beach Flea Market. All these places require around half an hour to one hour to roam so keep them for the last day. Rock Beach Flea Market has many souvenirs that you can take home if you want a thing to remember this place by. Rest mostly we spent the day visiting these various places and of them Pondicherry museum is an interesting watch where you can learn a lot about the history of this place and look at artefacts related to this union territory. Since Pondicherry is a French town we thought of trying some french food that would go light on our pockets as we were on our last day of the trip. So we found this amazing place by the name New Banana Cafe.
Once we were done with lunch we still had time to kill so while in the cafe we searched for some more places to go but could not find anything new. I always had this urge to go to a completely secluded beach so we started searching for one and somehow found it but it turned out to be at a long distance from Pondicherry, in Tamil Nadu. Since we did not have anything better to do we went for that place. This is the secret Beach that we found😉. We had the whole Beach to ourselves and this too was a white sand beach. Since we were the only ones there we didn't even think of going into the sea. We just lied there, basked in the evening sun, dipped our legs into the oncoming waves and kinda regretted not bringing beer with us.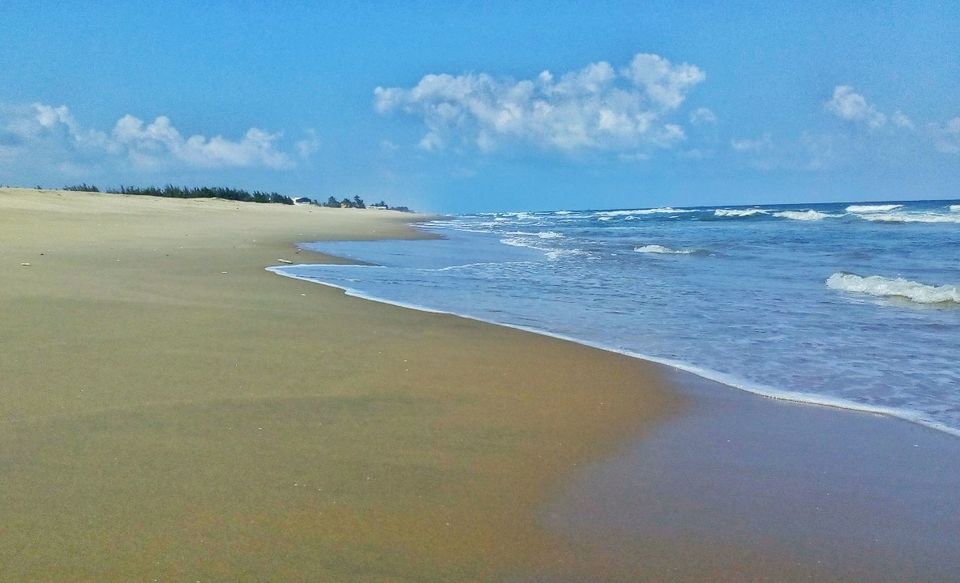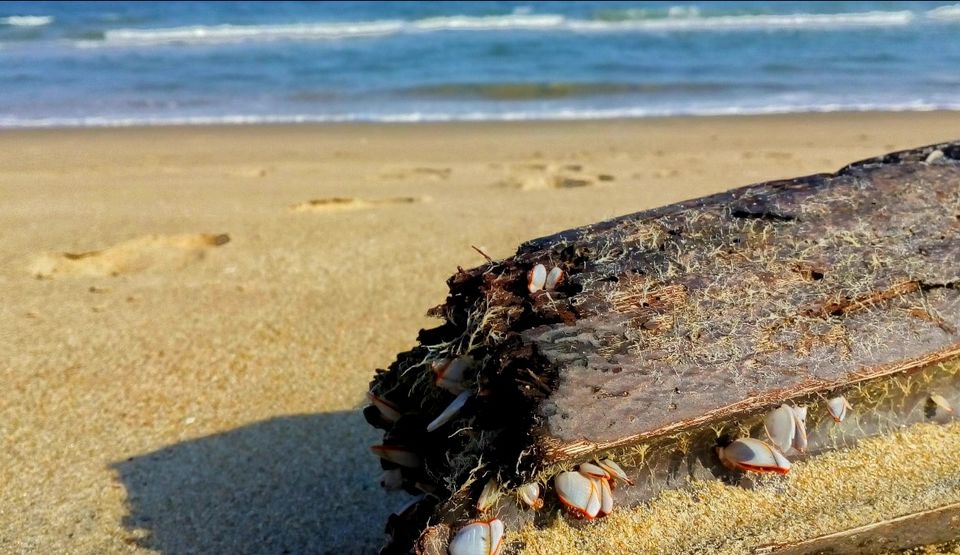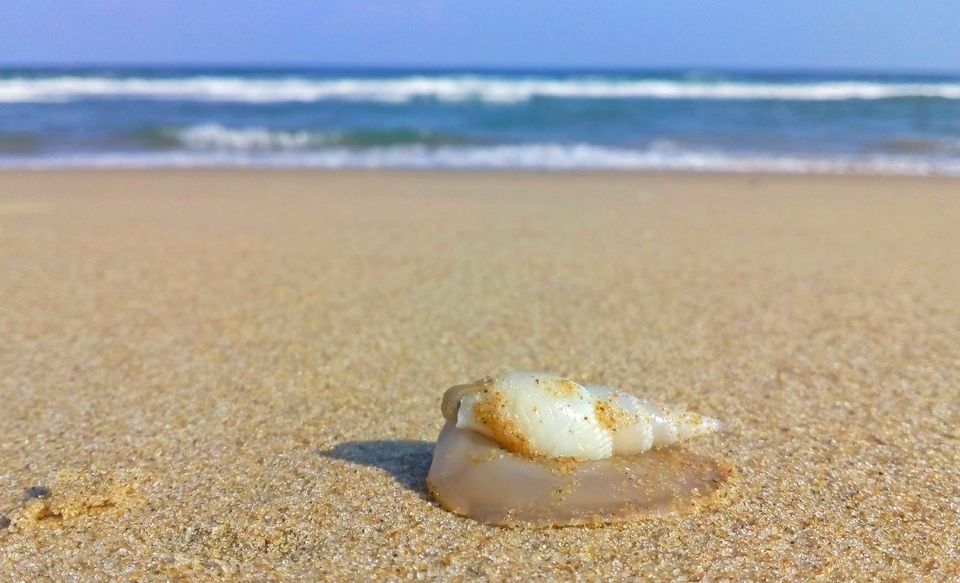 Our total cost for the 4 day trip came out to around 10k per person including travel.
Some important points to remember:
- ALWAYS carry your sunscreen even when traveling around the city.
- Never miss an opportunity to have some fresh coconut water whenever you get a chance.
- Take a towel with you no matter where you go as there is no day when you wouldn't go to a beach and after you reach one it is inevitable plying into the waters.
- Take a bag which can accommodate all the electronic items so that you can use it before going into the waters.
- Never try taking photos of the waves untill and unless your camera/phone is waterproof as salt water is very corrosive and even rice would be of no help (trust me saying from experience).
- There are many ATMs in the city so you don't need to travel with a lot of cash but before wandering outside the city make sure you have enough cash with you.
- Renting a scooter is a better option compared to taking rickshaws, though buses are the most feasible option but you'll not get the convenience that you need with buses.
- Seafood needs to be cooked properly so don't have it from restaurants that you don't know much about/have bad reviews.
- Take light clothes else you'll be sweating the whole day.
Arriving from Pune it took us nearly 26 hours of traveling by train and we reached pondicherry at around 5 in the evening. As soon as we deboarded we went directly to our hotel room hiring an auto rickshaw which cost us around Rs. 150 for a 2 km ride. The price for the auto rickshaws is the main reason why people prefer taking a two wheeler on rent in order to travel in and around pondicherry. No matter which hotel you stay in you can ask the receptionist about the two wheelers for rent and they will help you contact those people who will provide you with the vehicle you need (we got a scooter at Rs. 650/day). As it was already late and we were hungry we headed for the place where we were going to spend almost all of our nights in pondicherry - Le Cafe.
After a tiring day 2 we thought of having a chill day so on today's list we had some Churches that we were going to visit, an authentic South India seafood restraunt and obviously a beach. The two Churches that we visited were the Basilica of the Sacred Heart of Jesus and Immaculate Conception Cathedral. You can visit both the churches at any time of the day before 8:00pm but attending the mass is a completely religious as well as a rejuvenating experience. The mass timing for the Basilica of the Sacred Hearts is morning 5:30am so if you are an early riser you can start your day on a religious note. But if you are not an early riser like us then the mass timing for the Immaculate Conception Cathedral is evening 6:00pm.
This hotel specializes in traditional South Indian Cuisine. Prawn curry, masala prawn, coconut rice, fish curry are some of the dishes that are a must try. They also have a wide variety of seafood on the menu and also a good selection of vegetarian dishes. We tried their prawns and chicken.
Price for two: Rs. 1000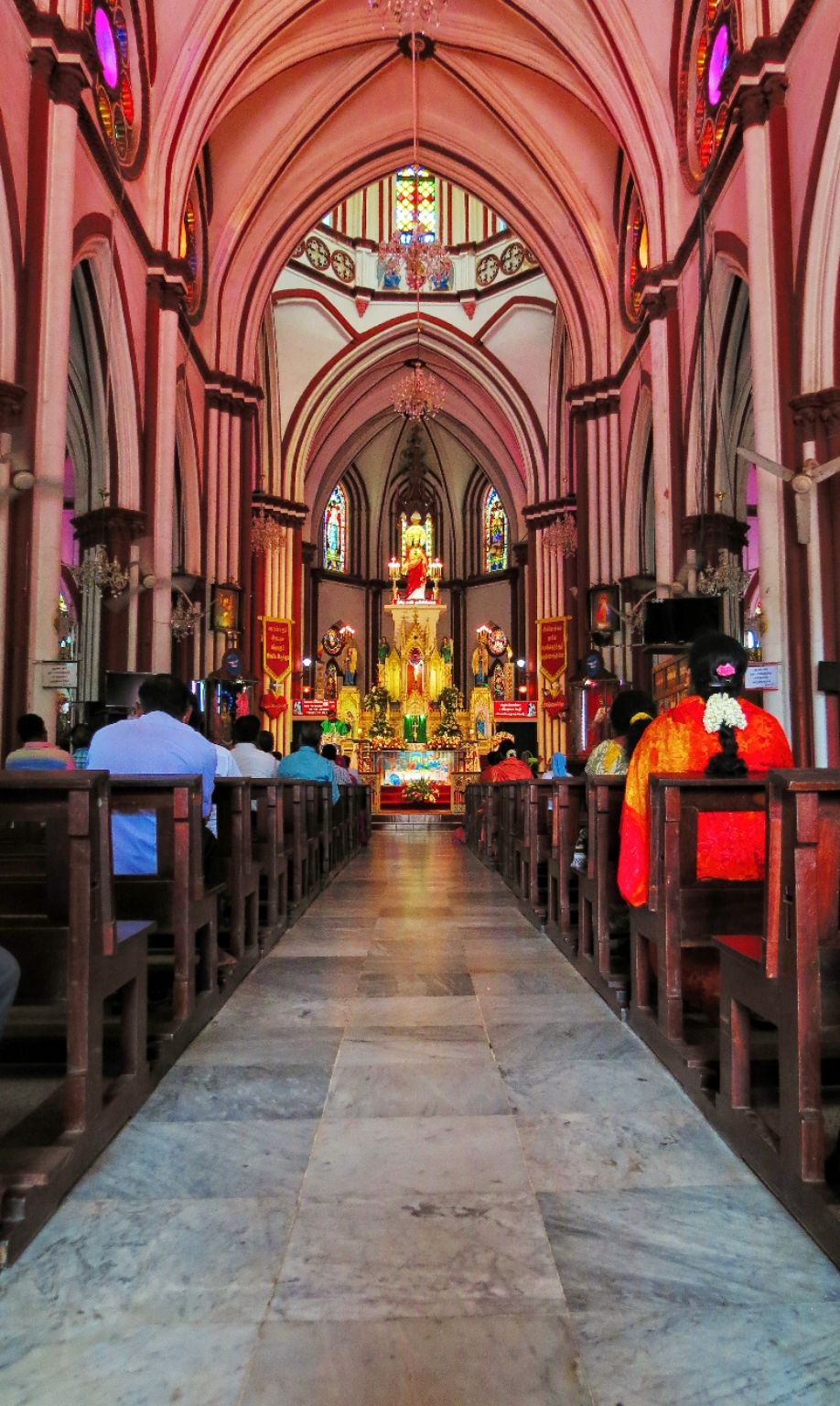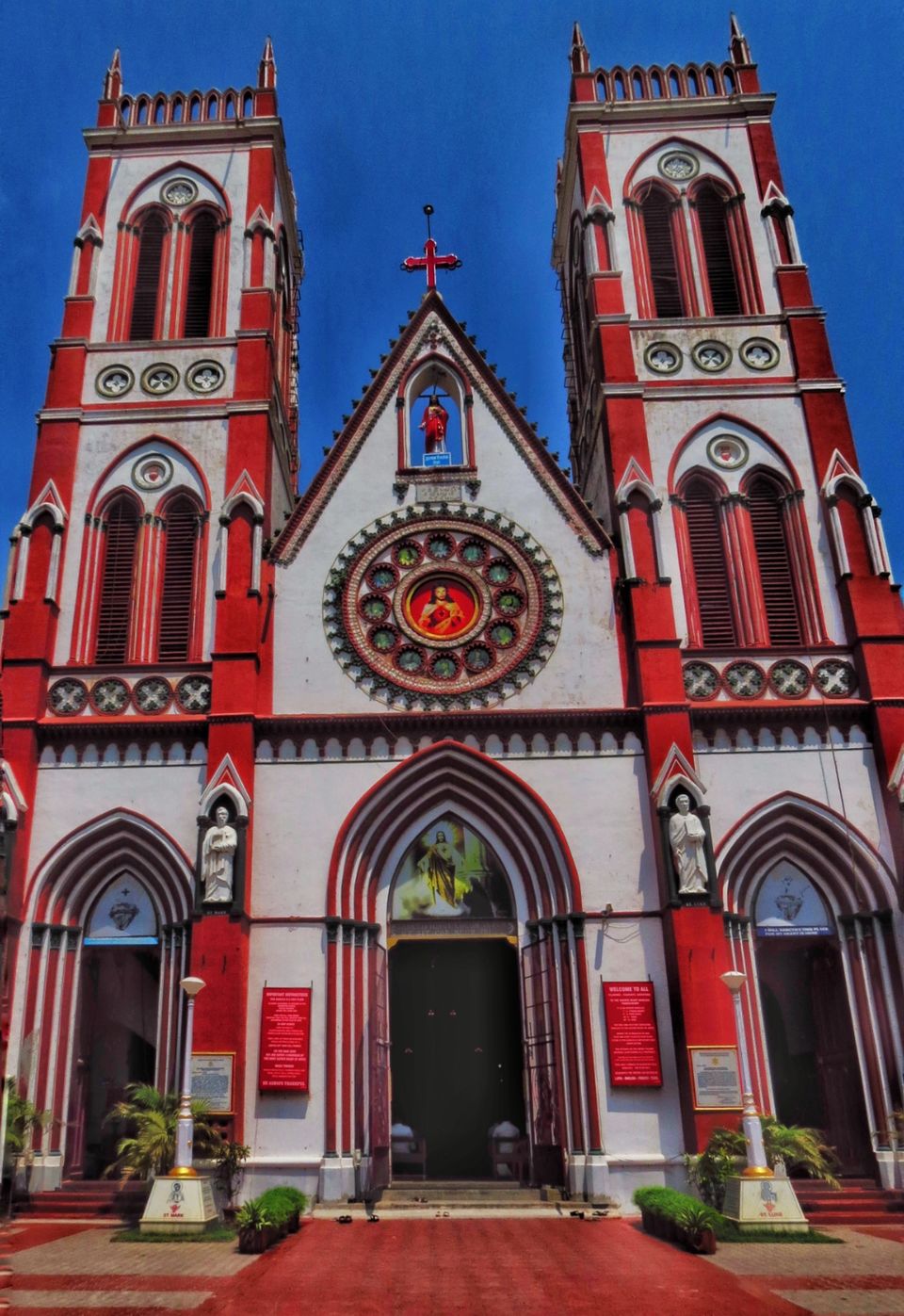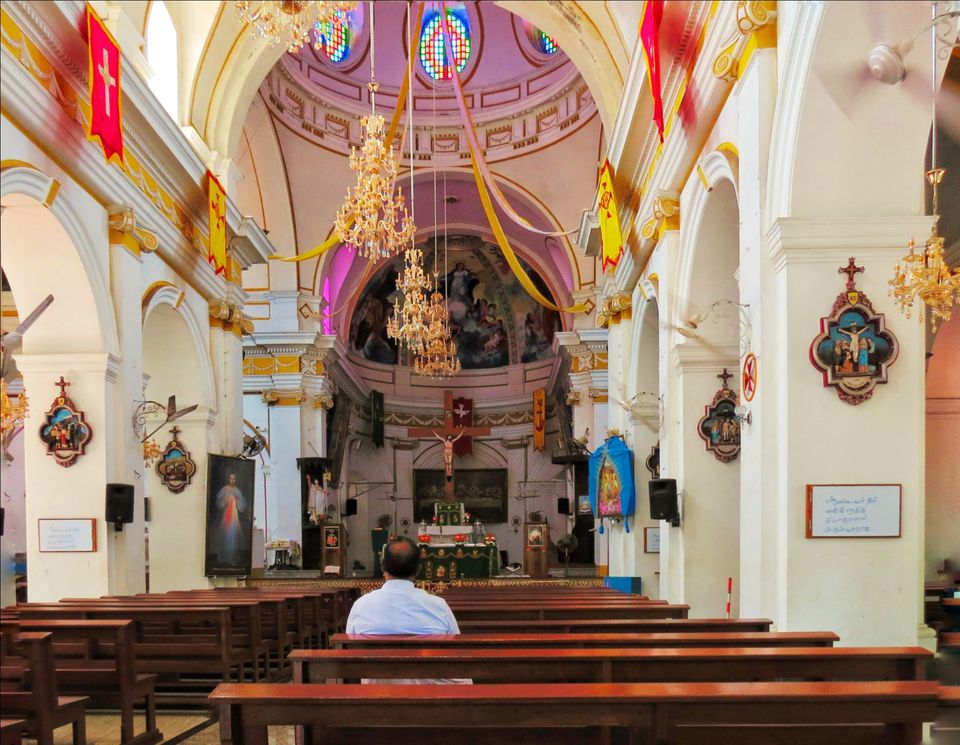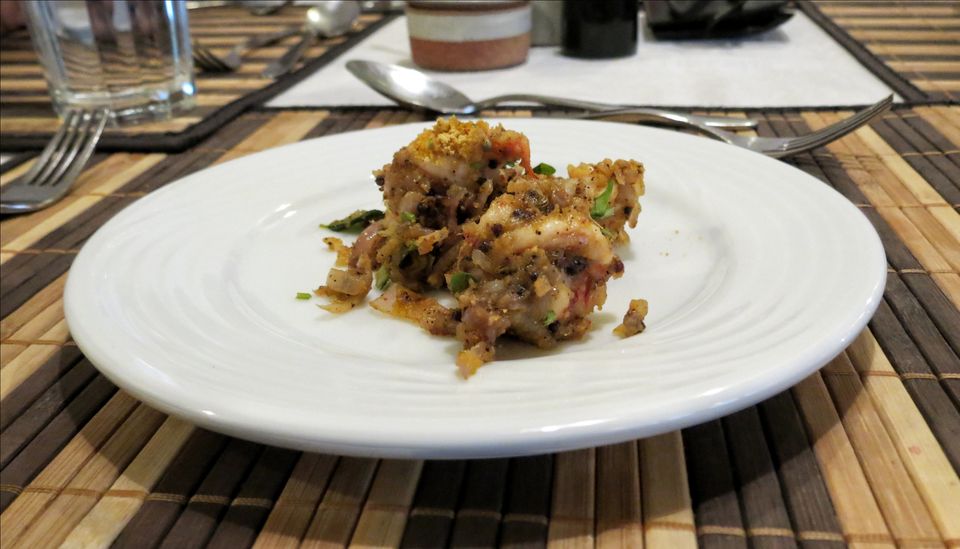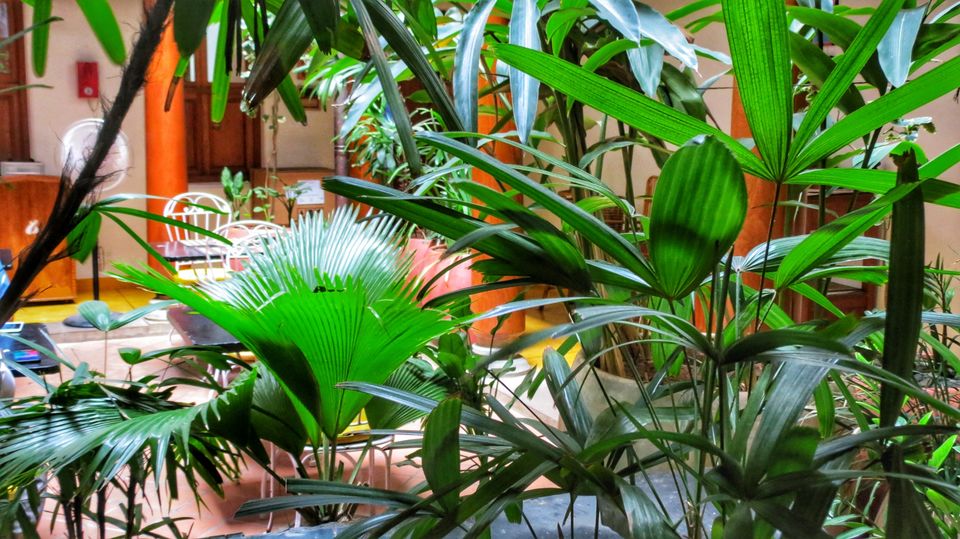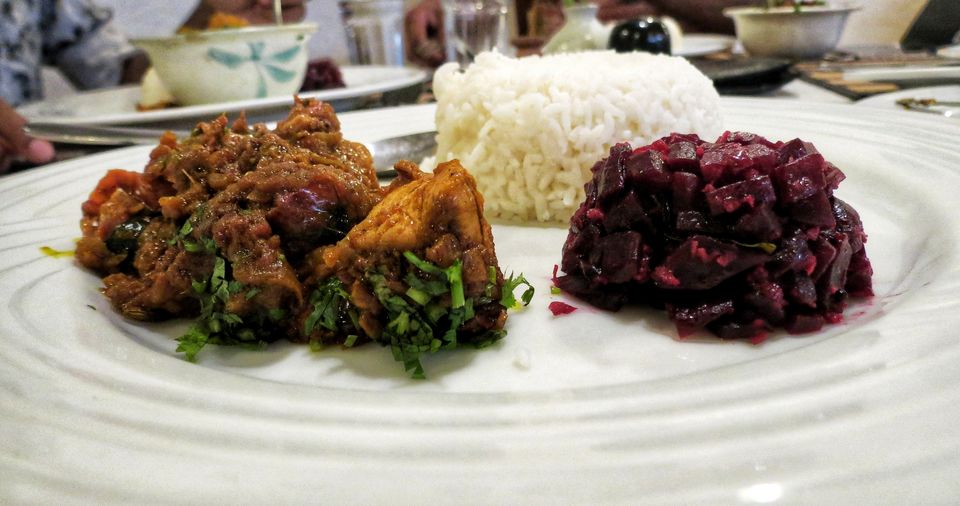 Beside the Rock Beach Flea Market there is a food court where you can find street food with a variety of dishes that are light on your pocket. So in case you have overspent your limit for the day then you can come here at night to gorge on some sandwiches, pav bhaji, chicken 65, prawns shwarma etc etc. We had almost everything on this list and after this heavy meal we went on a mid night walk by the Rock Beach.
New Banana Cafe is an authentic french Cafe that you can easily find on Google maps, though you'll have to climb three floors in order to reach it as it is rooftop, but all these efforts are worth the food that is served there. You'll get some traditional french dishes, shakes, desserts and coffee. The whole menu is in French so good luck pronouncing the names properly. Overall the food is amazing and so is the service.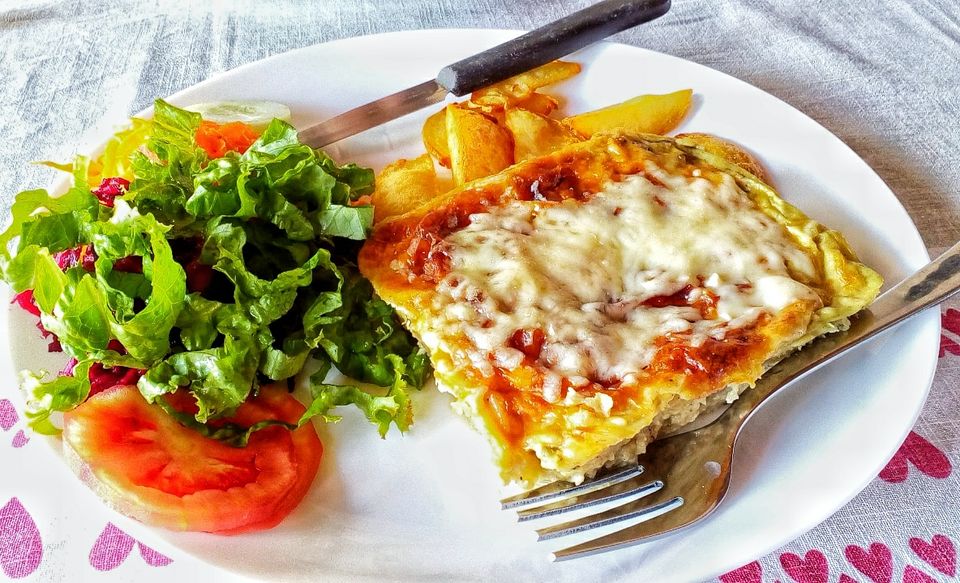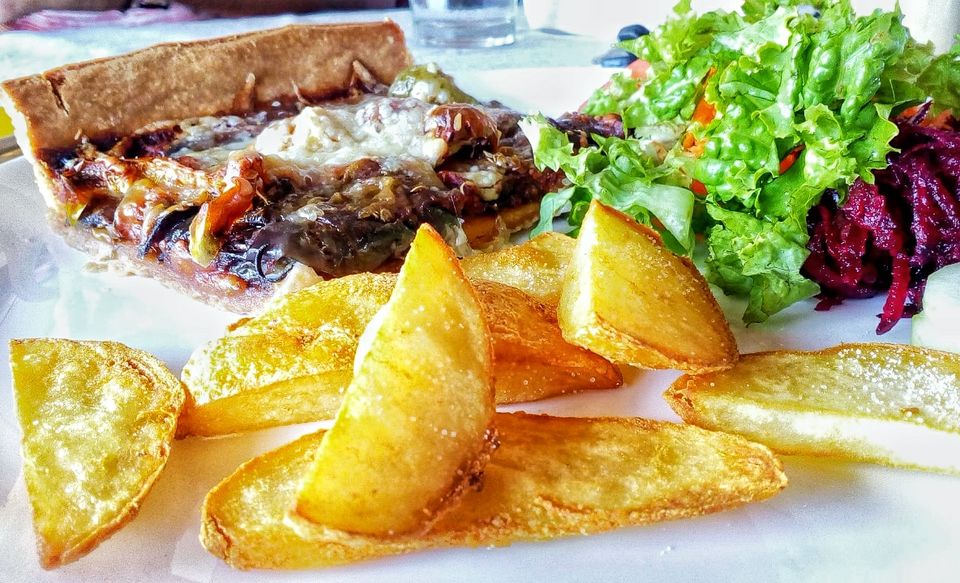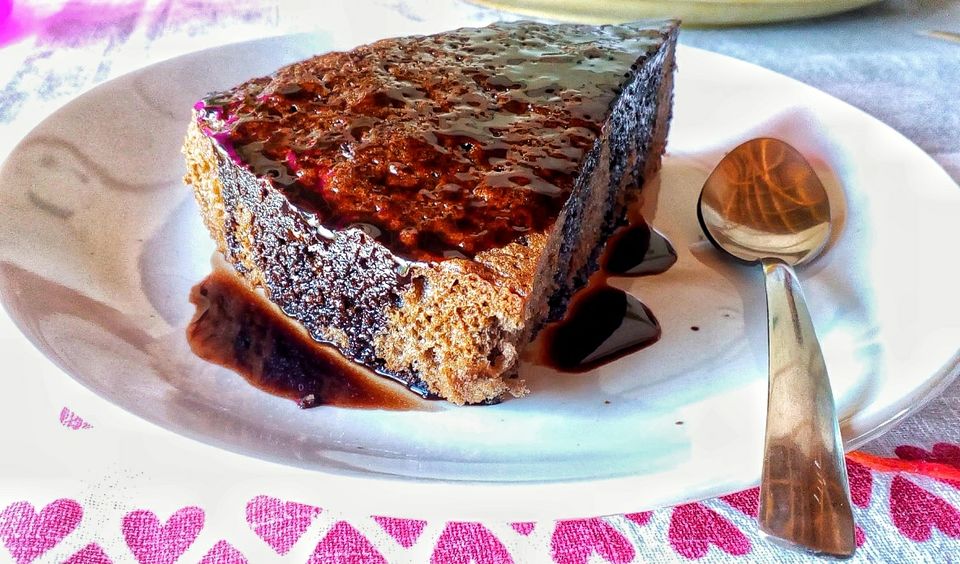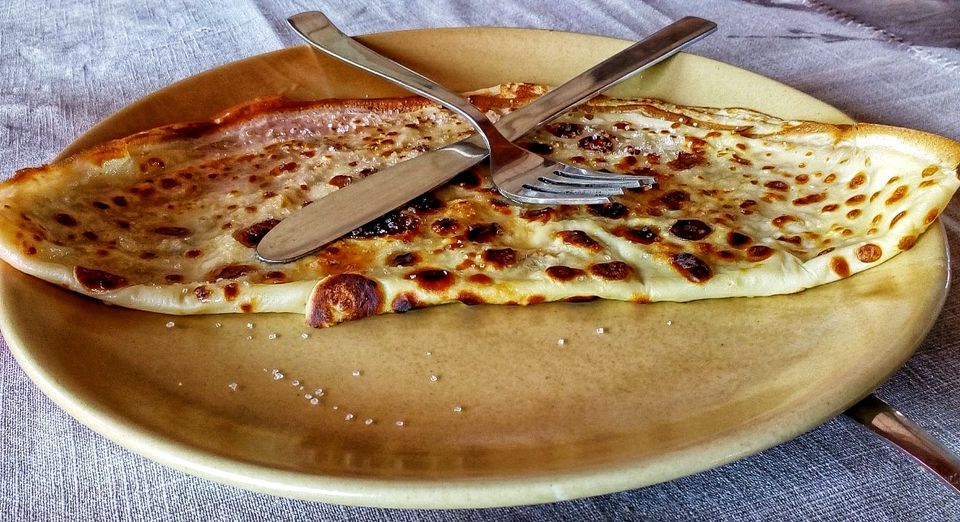 After returning from the beach we still had some time before the sun would set so we had our evening filter coffee at Aura Cafe(Vegan). This cafe is ok for an evening light snack and their brownies are good to go. After having our evening coffee we had one last stroll at the Rock Beach and then we went back to our hotel to pack and left Pondicherry before midnight.
Night walks at the Rock Beach are a Necessity.