Imagine you are at a party. You are saying Hi to people, smiling and laughing (or pretending) at their jokes and stories. Now let's say an uncle of yours approaches you and starts gossiping about, I don't know, a close relative perhaps? (yeah, that should work for now). You politely indulge him (well, if I were you, I would have asked him to get out of my face - I have done that. Not someone who likes to talk about other people's personal lives - it's their lives, let them be).
Instead, if the said uncle were to tell me a story about someplace he visited, he has got my undivided attention. Now, imagine that I am the uncle telling you a story about a place I visited.
I went to Pondicherry (let's call it Pondi from here on out) to experience what it has to offer (and to shoot to polish my photography skills). Safe to say - it did not disappoint. The buildings with the French influence (it was the French East India Company's chief settlement), the food and the easy-going charm of it all spoke to me the most.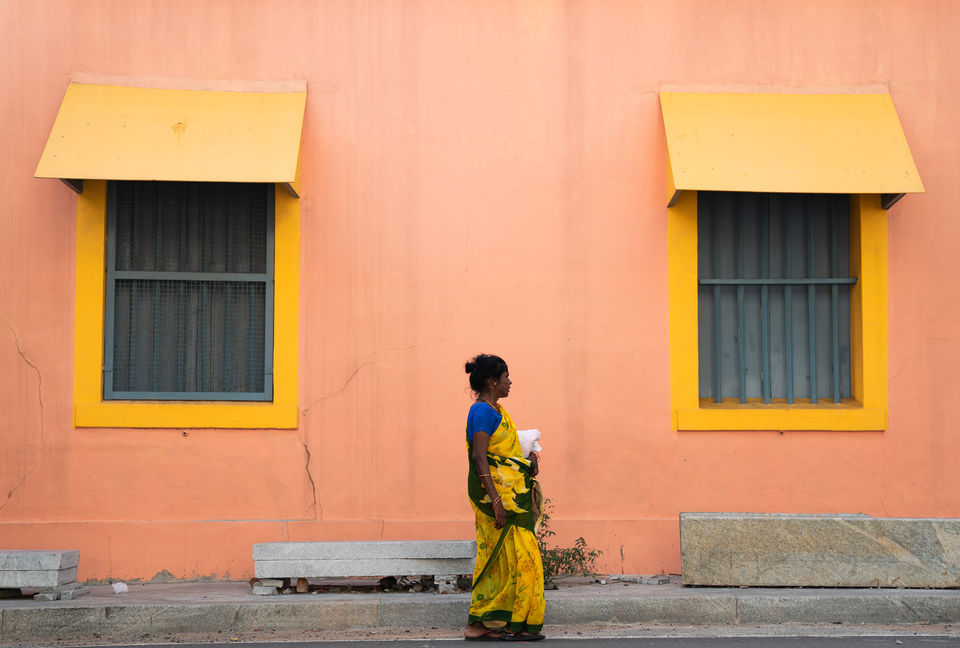 Getting there
There are many ways to reach Pondi. You can fly down, take a train or a bus. You could drive too.
Stay
There are many resorts, hotels, Airbnb stays and hostels one can stay in. I personally prefer hostels now (they allow me to meet new people and offer good value for money as well) and so I stayed at the Micasa Hostel. The hostel is in a good location – it is close to the bus stand, railway station, the beach and many eating joints as well.
Exploring Pondi and things to do
Like any other place, you can explore Pondi on foot or on a car or a motorcycle/scooter. If you fancy it, you can cycle around as well.
I personally feel that one gets to take in a lot more when exploring on foot. Granted, it is unavoidable to use a vehicle to reach a few spots. But I recommend that the exploring be done on foot to take in as much as possible.
Also considering that I was there to shoot and polish my skills behind the camera, I started going around on foot.
I walked around the French Quarter (White Town to be precise), looking for moments and searching for layers in the scene for me to shoot. I walked a lot (the health tracker on the phone must have thought that I had tied the phone to a dog and let it loose) over 3 days (you could plan a longer stay and explore some more – it's all up to how leisurely you want to be). The weather was not that bad - while it was humid and sunny for the most part (I did not mind the sun - I love it when it's sunny), the rains cooled it down just enough to make it pleasant. Between monsoon and winter should be the ideal time to visit (unless you want to experience the scorching coastal summer).
There are other places to see such as the new lighthouse (the old one is shut) which is open from 3 to 5PM, the Mission street cathedral, the Our Lady Angels Church and the Goubert Market that one can see (I forgot to go to the new lighthouse and did not go to the Mission Street Cathedral – I walked past the cathedral multiple times, but it did not interest me as much). If you are there on a Sunday, there is a Sunday market as well.
Pondicherry is known for one other thing - Auroville - a super-exclusive "experimental" township. Visitors are restricted to certain areas that have a museum, cafes, shops, a path-way to what is called the "Matrimandir" and the Matrimandir itself. You can either rent a car or a bike to get there and return. It is little out of town, so taking a vehicle to reach it is recommended.
While one can see the Matrimandir from a distance, to enter, one has to go Auroville and ask for a pass one or days in advance (I did not do this, so I only saw it from the outside). Serenity beach is on the way back and you can drop in for some surfing lessons (I didn't get any. I still cannot swim properly - still working on getting over my phobia of water).
Sustenance
Well, all the walking and going around makes you thirsty and hungry (I get super super hungry even if I sit in one spot). There are many places to eat – places with great French food, places with equally great Indian food and surprisingly one little eatery which served really good Burmese street food.
Of the many places I quenched my thirst and filled my tummy, Baker street, Canteen 18, Surguru, The Kati Roll Shop and the Star Burma Hotel stood out. These places are not heavy on the pocket but do offer good food.
A lesson learnt
The story of my time in Pondi will not be complete without the story of how I almost got robbed.
There was this guy in our dorm who gave me subtle creeps whenever I was around him. On my last day (well morning), I was in the dorm relaxing and watching a comedy quiz on my computer. He asked me if he could borrow my phone to call his father (he had apparently had issues on his phone).
I gave him my phone, unlocked and everything. Both my devices, the phone and the computer are Apple with the sync turned on - which essentially means that the messages and calls that come into the phone also come in on the computer.
I suddenly receive two alerts on my computer, 1 to say that the one-time password for a transaction on my credit card was XXXXX and that an amount of Rs X was spent on the card. I darted out of the dorm in search of the guy and noticed that he was busy deleting messages on my phone. He had deleted the entire trail of credit card alerts from my phone (luckily these still were available on my computer).
The messages had said that the money had gone into an e-wallet account and I immediately called the customer care of the company that runs the e-wallet and they told me that the money had gone into account that was tied to the phone number of the guy who was using my phone. He continuously kept denying any knowledge of it and asked me to meet him alone outside the hostel multiple times (which I did not do). I was able to get my money back from him after some verbal wrestling.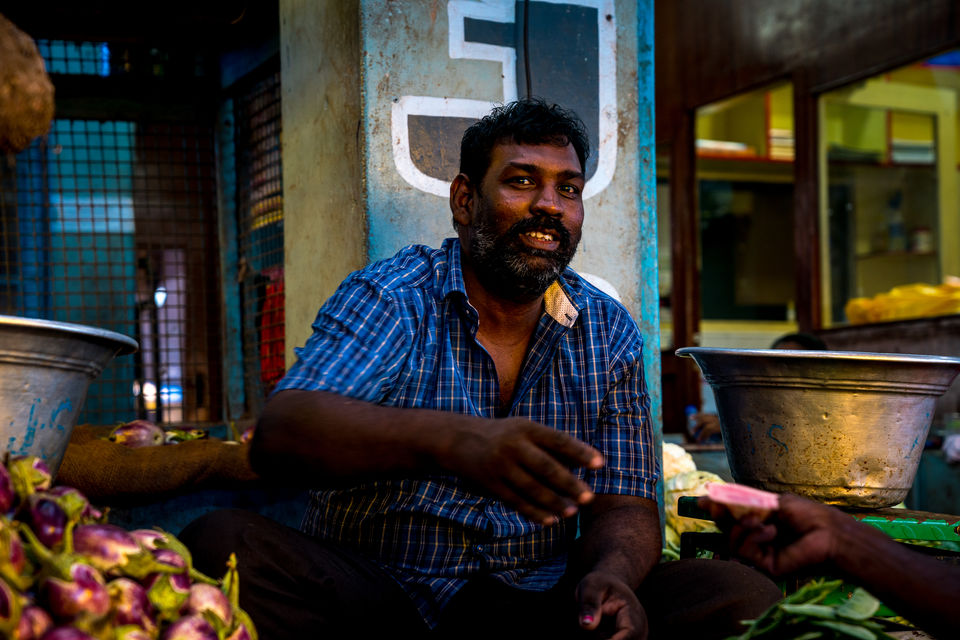 What is travel for, if not for learning and gaining experience? Well, I had an experience which also thought me something. Hostels are meant to meet new people and make connections. In essence, you are surrounded by strangers who become not so strangers but still are people you do not know a lot about. Can they be trusted? Will they do something to you? Should you always be on guard?
Well, this incident taught me that I should always be on guard especially around shady characters. A good trip with a good lesson at the end of it. Could not have asked for more.