The last day of a good trip is pretty much the same for everyone. A heavy heart, some long sighs and a sinking feeling in the pit of our stomachs. Then some small delusional moments where we think we can extend our holiday by outsmarting our bosses with a world-class excuse. Like how we just can't make it back in time because we had a terrible accident. Or how in a stroke of bad luck we've lost our passport and are now a prisoner in a strange country. Or that an earthquake has hit this land and the airports are shutdown for at least a week. But what happens when tragedy really strikes?
That's what happened with the tourists who were holidaying in Bali. An active volcano on the island erupted and the resulting ash cloud caused the airport to shut down.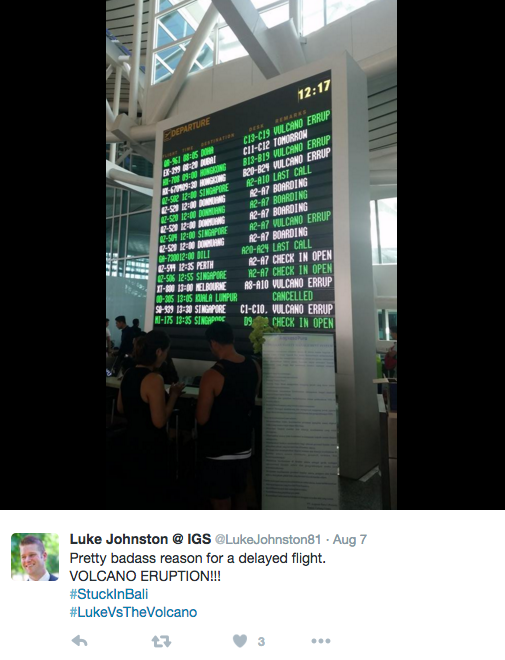 Now, this could have been the most tormenting ordeal for them. But they decided to put a positive twist on it and proclaimed that while this tragedy breaks their heart, nothing could be better than being stuck in this paradise.
They even got a hashtag going – #stuckinbali.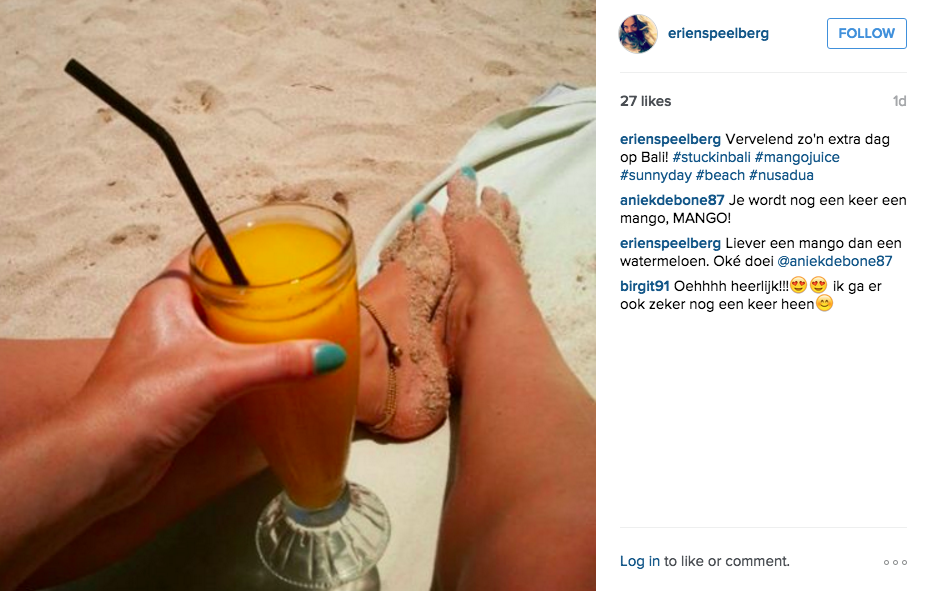 Way to go, you guys! That's the spirit!
Here's to an extra week of...
Delicious cocktails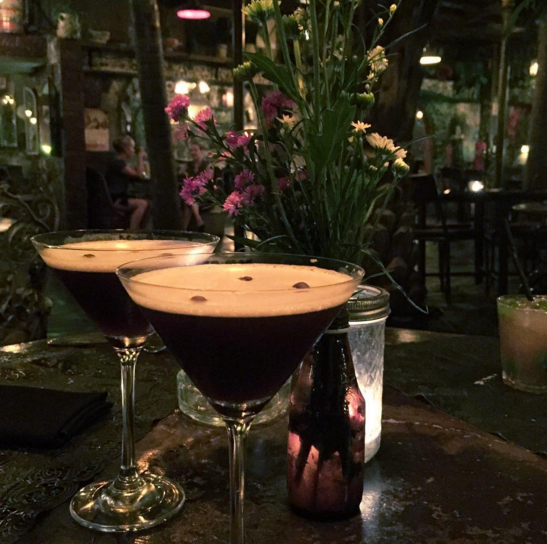 Yoga time at the beach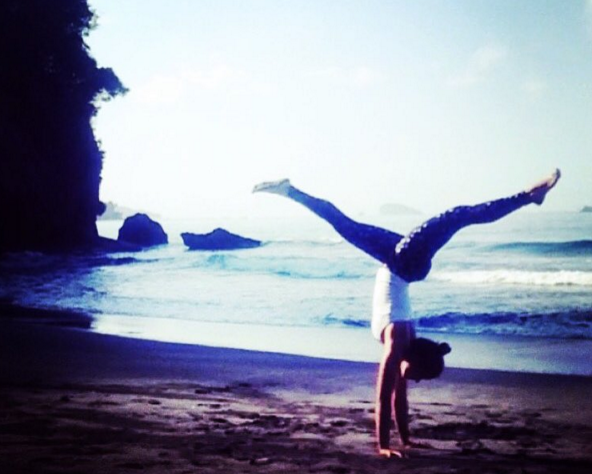 Exotic Bali fruits with a stunning blue view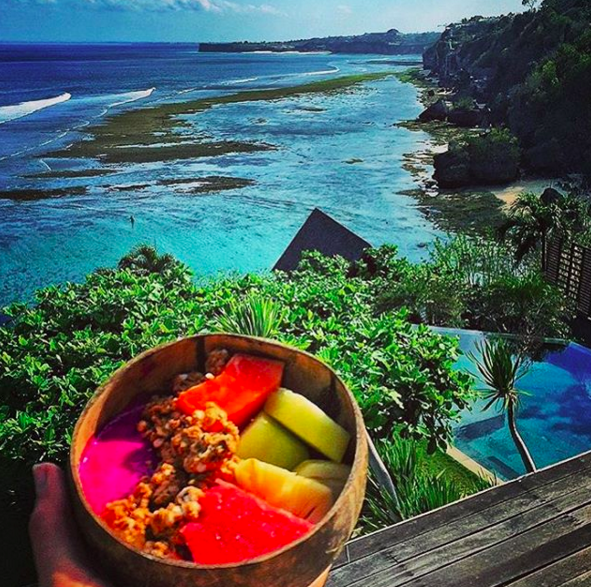 Credit: loz_Id_
And a few extra naps