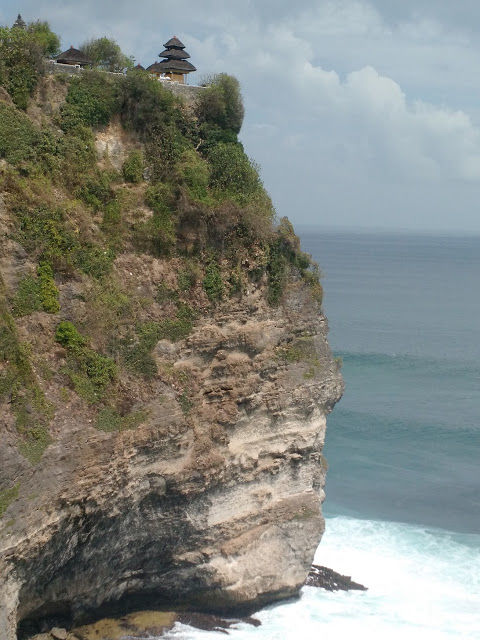 Bali is one of the most gorgeous tourist destinations which offers everything from pristine beaches and night life to lush forests and ancient monuments. One among them is the Uluwatu temple, popularly known as the cliff temple due to its location on 70 meters high cliff and surrounded by the vast expanse of blue ocean.
The temple atop a cliff is visible from quite a distance and the mesmerizing blue water of the ocean lashing against the cliff's base is a sight to behold!
Located in South Kuta of Badung Regency, Uluwatu temple's existence dates back to the 11th century. The temple is dedicated to Sang Hyang Widhi Wasa who is the supreme God of Indonesian Hinduism. Like all temples in Bali, this one too prohibits entry to tourists inside main shrine, though the surrounding area is accessible to everyone.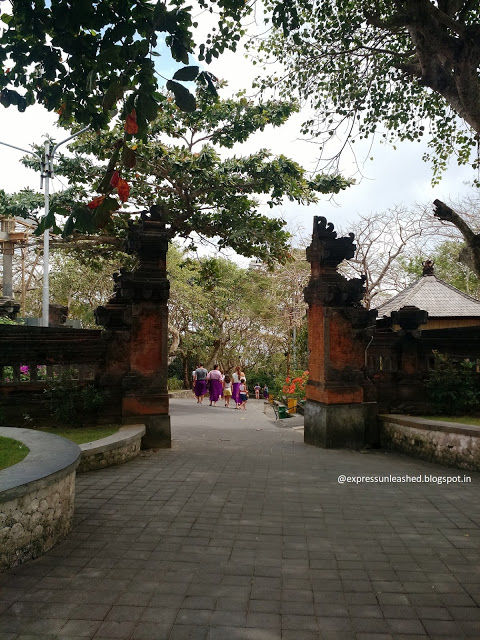 The rule- One is supposed to cover their legs or else entry would be prohibited. They provide sarongs at the entrance point and you have to tie it around your waist. The rule would not apply to visitors wearing full length pants/skirts.
Visitors can walk from one corner to the other soaking in the historic beauty or glancing at the blue-green shades of the vast ocean. The sky too changes its color from powdery blue to grayish. As the clouds play hide and seek, the breezy winds turned into light shower of rain during my visit.
There are multiple shrines and small temples inside the premises which visitors can see from outside only. The beautiful Indonesian architecture will sweep you away. Balinese sculptures and wall carvings which bear a close resemblance to Indian architecture immediately get your attention.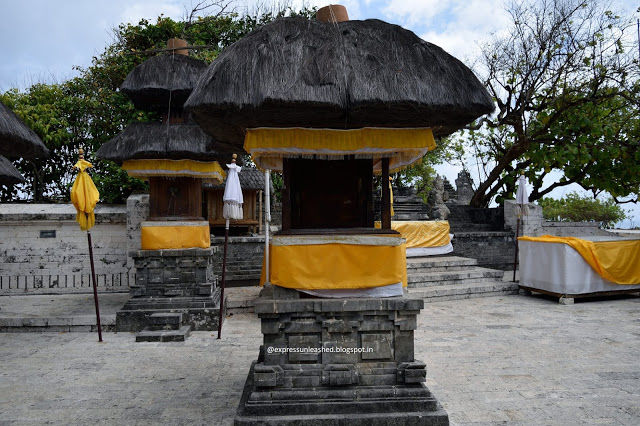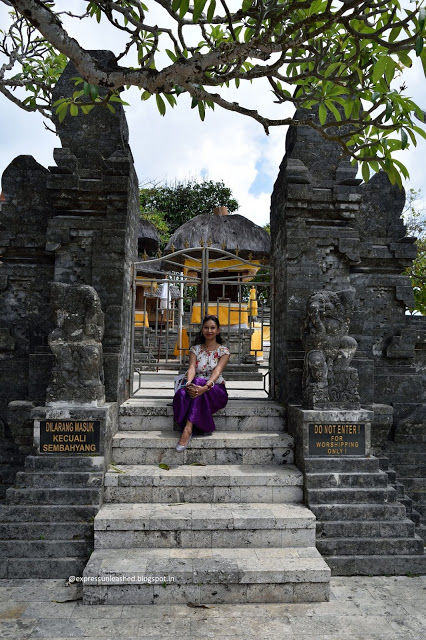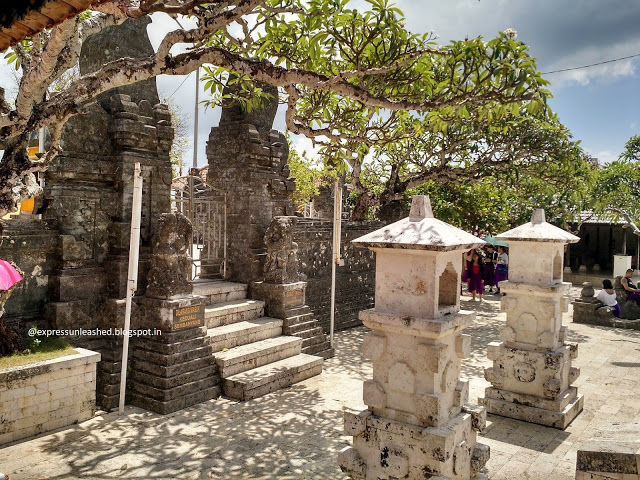 The surroundings are dense forests thronged by monkeys. Leaving them alone gives you high chances of not being harmed or attacked. We were lucky to not to be attacked by any.
Basically you can sneak peak into the little clusters of temples, spend time sun bathing and taking in the breezy air, capturing the beauty through your lenses and take home a bagful of memories. Since a lot of walking and mounting stairs is involved wear comfortable footwear and loose airy fabric.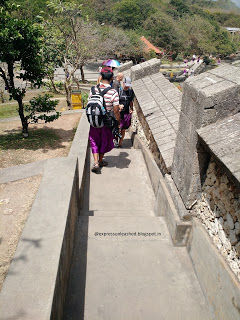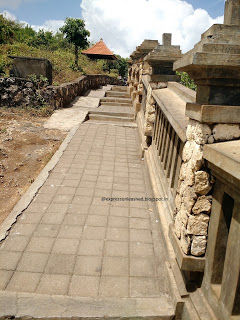 The highlight of the temple is the Kecak dance which is performed during sunset at the ampitheater. This is a traditional dance depicting the story of Ramayana enacted by a troupe of 75 male dancers in elaborate costumes. The entry to the dance show costs 60-70,000 IDR. I had to skip the show because I did not wait till evening.
To reach- Being a cliff area driving on the elevated roads is an uphill task. Roughly its at a distance of 20 km from Kuta beach. Population gets scanty and forests are more prominent as you head close to Uluwatu. Hire a bike, map your GPS and park in the Uluwatu Temple parking area.