If you thought you need to do the extra mile for the 'Airport Look', and can board a train in India wearing anything, think again! Now, you can dress up to board a train on the world's fourth largest rail network, our very own Indian Railways, as it gets a major upgrade! India's Tech City, Bengaluru will be soon hosting the levelling up of our rail services.

The glow up!
As per new reports, Bengaluru is now home to India's first centralized air-conditioned railway terminal. This modern coaching terminal at Baiyappanahalli in Bengaluru, expected to be operational before March 15th, will have facilities and frills similar to that of any airport.
Passenger amenities will include multicuisine food courts, VIP lounges, and digital real time passenger information, much like what you experience in any airport.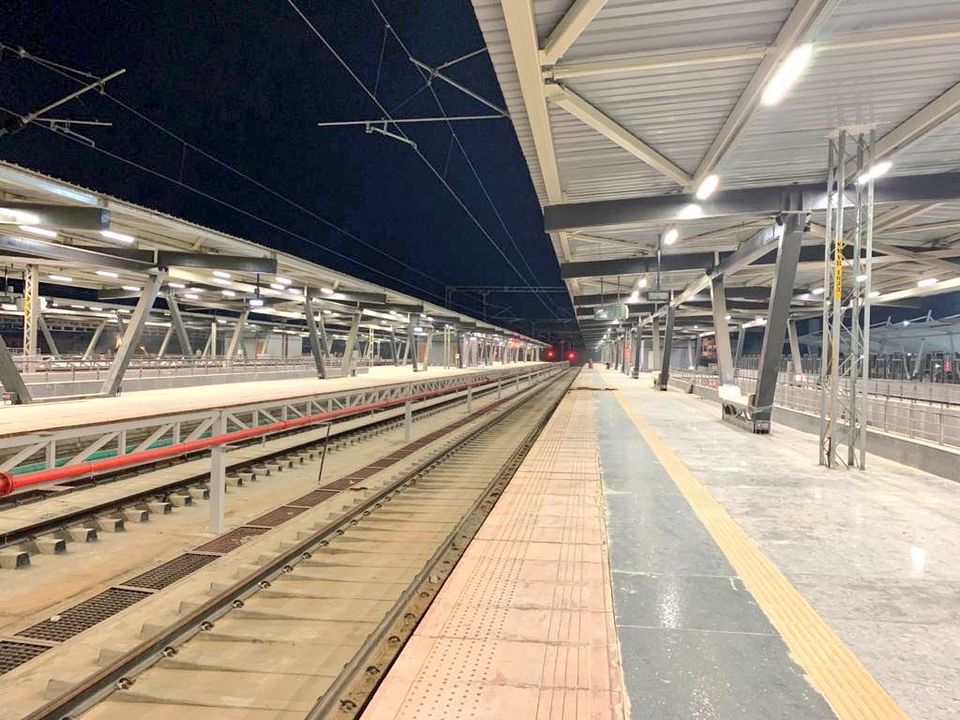 Built at a cost of Rs. 314 Crs, the terminal building (it cannot be called a junction or railway station anymore 😊) spread across 4200 sq. meters will be equipped to handle a daily footfall of over 50,000 people. The FOB and the two subways, will link the 7 platforms, that will have lifts and escalators to facilitate the movement of passengers from about 50 trains every day.
The Sir M Visvesvaraya terminal, designed on the lines of the Kempegowda International Airport, Bengaluru has a massive parking bay, that can harbour as many as 900 two wheelers, 250 cars, 50 autorickshaws over and above several buses and cabs.
Enhancing connectivity for the ease of passengers, the SMV railway terminal will be connected with the Swami Vivekananda Metro station of the Bengaluru Metro (Purple Line) on Old Madras Road. The connecting railway overbridge between the two terminals will be ready by June. BBMP is also planning a four-lane road from the SMV terminal to Old Madras Road.
So, the next time you plan to board a train from India's Silicon Valley, ensure to get your 'Rail Look' on point!
Ready to travel for free? Earn credits and redeem them on Tripoto's weekend getaways, hotel stays and vacation packages!
Think we missed out on something? Tell us about it in the comments below. Or write about it here on Tripoto and earn Tripoto Credits!