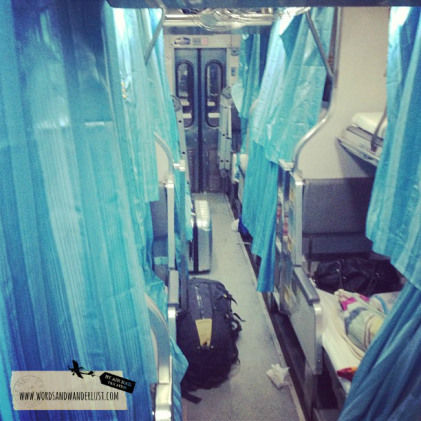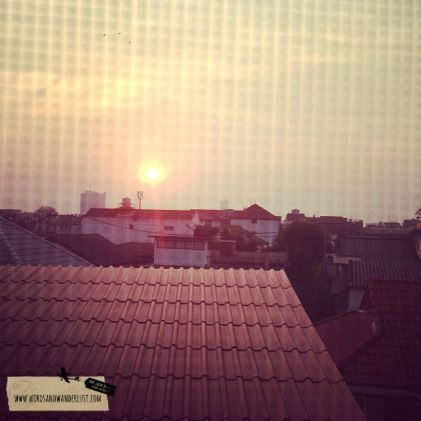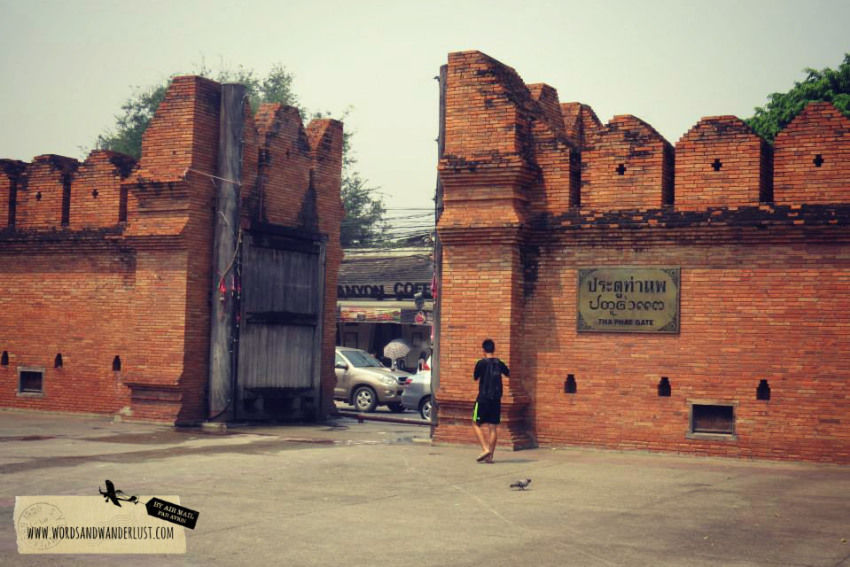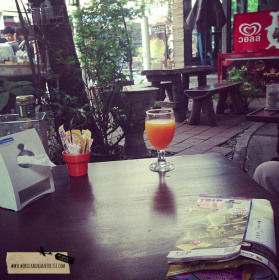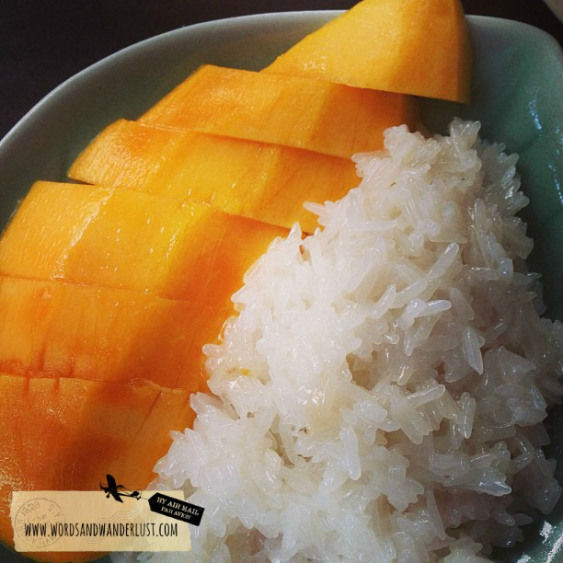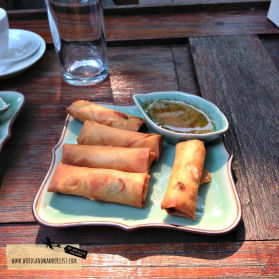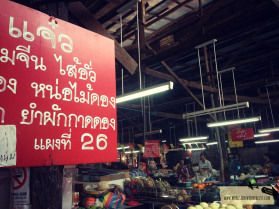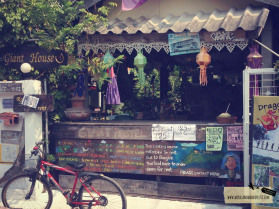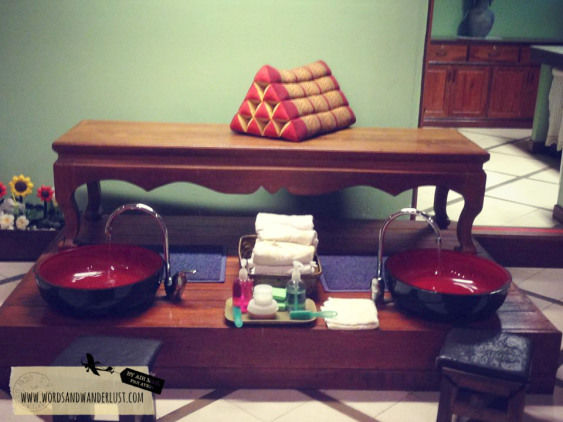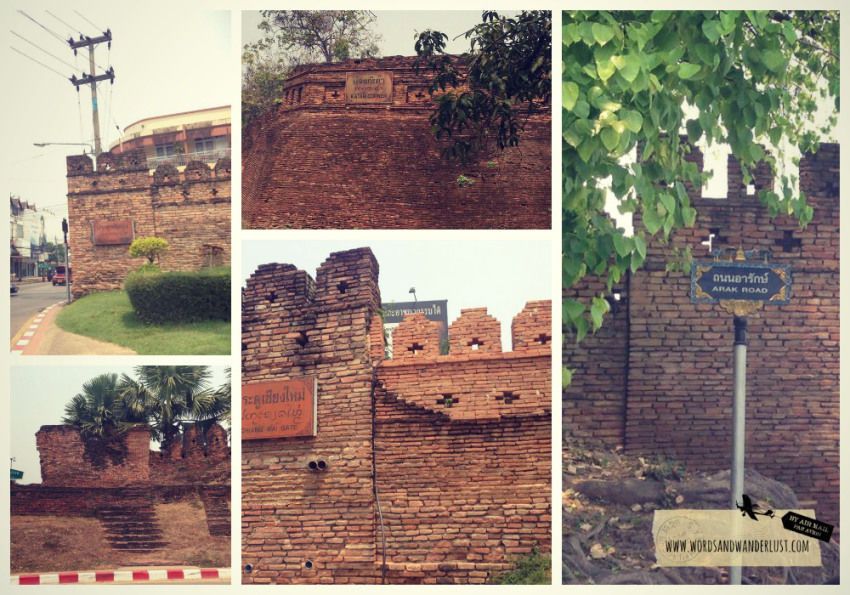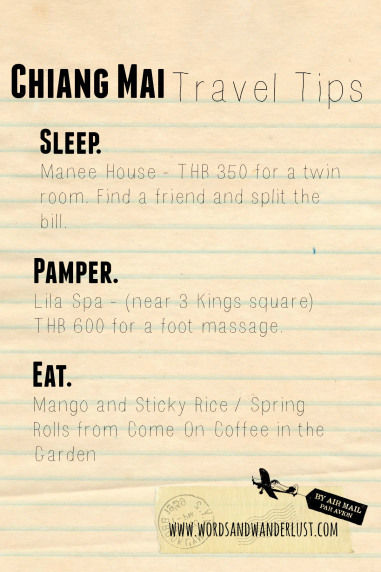 Well-rested from a first-time sleeper train ride from Ayutthaya, Chiang Mai was positively anticipated. Until our train broke down 100 kilometres to the city.
Sans oral hygiene and bra-less, I've had to disembark and took the replacement bus the rest of the way. Nevertheless, it was a nice morning and I was up for some exploring.
MANEE GUEST HOUSE
Together with the party I explored Ayutthaya the day prior with, we checked in at the Tripadvisor-recommended Manee Guesthouse. Since the rooms were for doubles, I teamed up with Jelena, a social worker from The Netherlands. It was a win-win situation: I got to split bills with somebody and gained a friend along the way.
Famished from an entire night devoid of food, I was scanning restaurant leaflets at the lobby of the guest house when Matt, a tax accountant from New Zealand joined me. We sort of have formed an automatic bond being both from the southern hemisphere and after our Ayutthaya biking misadventure the day before. Fortunately, he was hungry too, so off we went to hunt for a good brunch.
COME ON COFFEE IN THE GARDEN
We found a garden cafe not far from the guest house that effortlessly elicited good-natured guffaws. True to how the Thais endearingly name establishments, our happy place for the day was aptly named Come on Coffee in the Garden.
We ordered mango shake, spring rolls and mango sticky rice. That plateful of mango sticky rice killed my solo-travel dreams. But I didn't know it then.
After a delightful feed, Matt and I grabbed a city map to plan the rest of the afternoon. The square that marked the old city of Chiang Mai stood out, and mutually, we decided that will be our goal for the day.
But it was 12 noon, and for the second day in a row, I was an equal dose of fierce and stupid, braving to probe a strange city with a boy I barely knew.
WALLED CITY
My lack of knowledge in warfare was apparent very early on, when, walking along the moat, I confidently claimed we were "inside" the walls of old Chiang Mai. Matt politely disagreed, noting common sense (walls around a city; moat surrounding the walls).
Upon realising that I was wrong, Matt and I made our way inside the real old city and camwhored our way to at least, the first two gates. Only to make our way out again the minute we felt the first signs of dehydration. Sun – 1, Rain – 0.
We sought refuge in an air-conditioned appliance store and pretended we were there to buy, of all things, a washing machine.
Whatever little energy we've had left were fully exhausted by too much laughing. If not for the promise of a foot massage after the fifth gate, I wasn't sure if we could have gone on.
CHIANG MAI DAY MARKET
With Matt, I soldiered on to complete the rest of the square, downing at least 5 bottles of water without peeing. That's how dehydrated I've become.
During the walk, we saw a smoothie stall just outside the city's day market, so we dropped buy and bought a tumblerful of much needed sugar kick. Matt had a dragonfruit-flavoured smoothie, and I had a lychee-flavoured one.
LILA SPA
The square on our map seemed small and manageable. But it wasn't the case in our hot and humid reality. By the time we reached the fifth gate, we were to spent up to even take photos.
But we made it. And as promised, we rushed to the welcoming comforts of Lila Spa and shamelessly submitted our uber-dirty, sore feet to a well-deserved foot spa and massage.
—