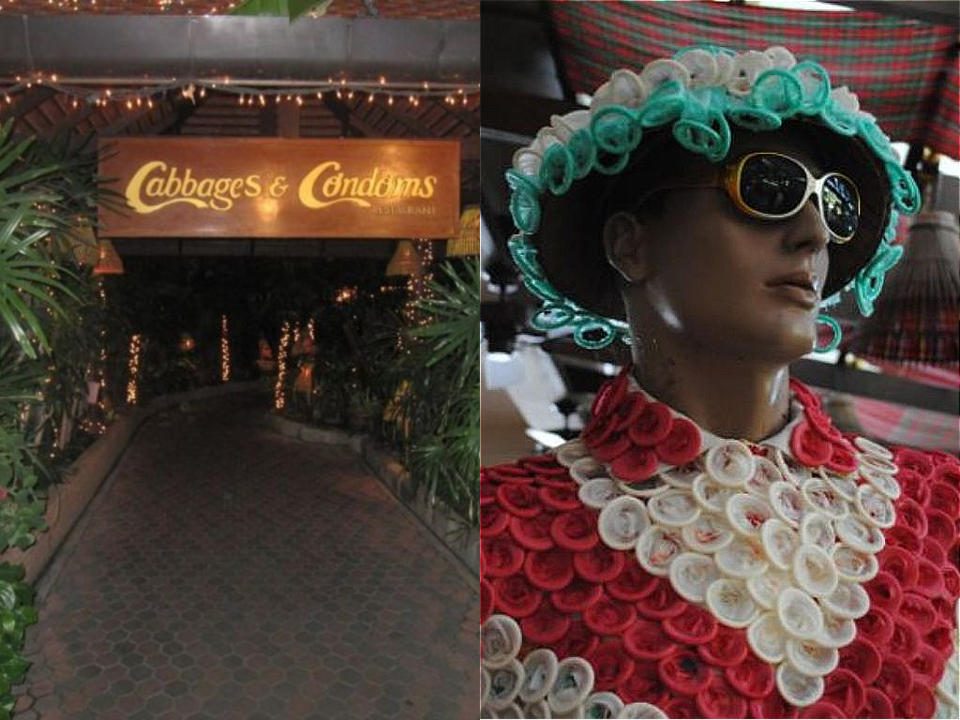 One of bachelors' most favourite destination to visit, Thailand is a free spirited land with a bunch of bold and fun-filled places and activities to offer. Of all colorful and vibrant cities in the country, Bangkok surely receives more love and attention from tourists. Bangkok gives a bang to everyone's holiday with its nightclubs, cabarets and exotic red-light districts. Not to forget, the city offers a wide range of restaurants that serve lip-smacking food in their own unique style.
Talking about uniqueness, the city also has a unique condom themed restaurant named the Cabbages & Condoms (C&C) Restaurant that has to be on your list!
Cabbages & Condoms Bangkok
Of the six Cabbages & Condoms outposts in Thailand, the Bangkok location is by far the best known. It is situated near one of Bangkok's main business districts in Sukhumvit. As one of the most popular restaurants among local and foreigners, the place gets a fair share of international attention for its unique theme. The restaurant was conceptualized to promote better understanding and acceptance of family planning.
The restaurant offers contraception with delicious dishes to normalise the purchase of contraception so it seems as humdrum as buying cabbages. The lantern-lit entrance is just the beginning of more colourful decorations in the restaurant that boasts of vibrant atmosphere, friendly service and a positive message.
Exotic Interior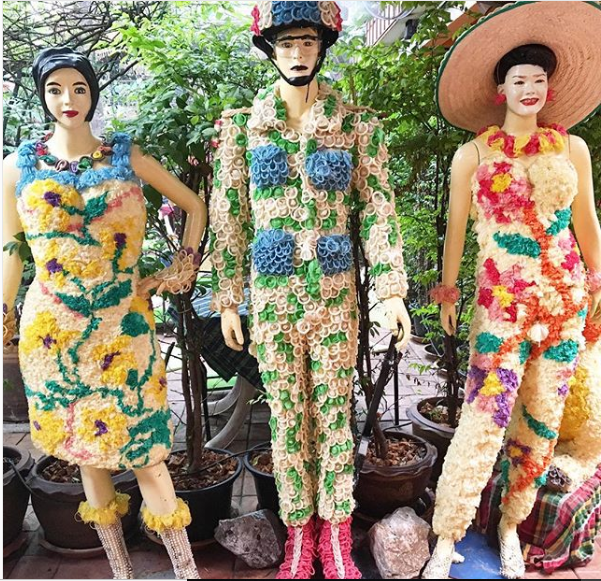 Surrounded by lush greenery, the restaurant has soft lighting inside to create a perfect ambience for dinner. Almost all of the decorations have been done using condoms including the tables that are inlaid with colourful condoms under the glass tabletops and even the lampshades are made from condoms.
They also have mannequins (again decorated with condoms) with some pretty great puns. To get some funny pictures clicked and only if you don't mind seeing yourself as a condom, you can even step behind the end-of-the-pier condom cut outs.
Let's Talk About Foodgasm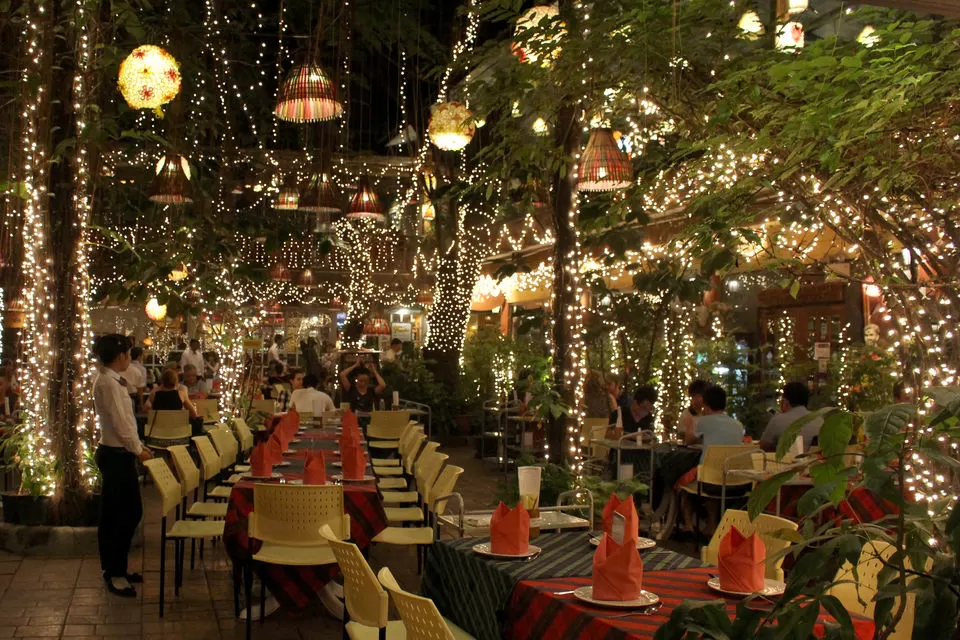 Coming to the point which we came to the restaurant for – FOOD! Once you get comfortable with the theme, decorations and interiors, you most probably would want to look at the menu which promises to not be a disappointment at any cost. There are wide range of dishes on the menu including classic favourites like spring rolls, pad Thai and red duck curry, as well as some adventurous dishes like a whole chicken 'bathed' in honey and stir-fried grouper (it's a fish, if you're wondering).
With such outstanding theme and delicious menu, the restaurant does not intend to break your bank. Everything is served at reasonable prices and you get a free condom with your bill.
No wonder the restaurant is a fun place to visit with light-hearted execution of a serious message that seeks everyone's attention in the world.
Have you been to Thailand? Share your travel stories with Tripoto travellers here.
Get Paid To Travel Around Thailand, read here.
Thailand To Waive Off Visa On Arrival Fee For 21 Countries Including India, read here.