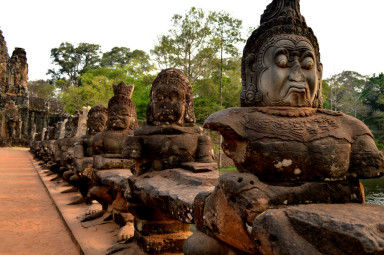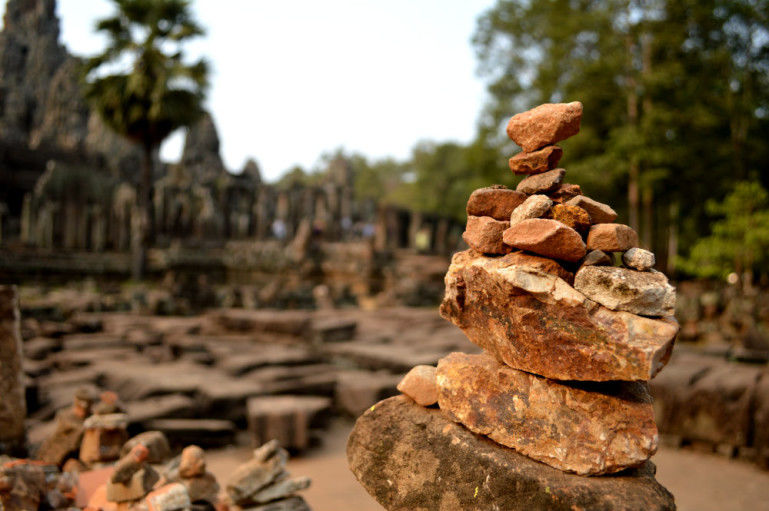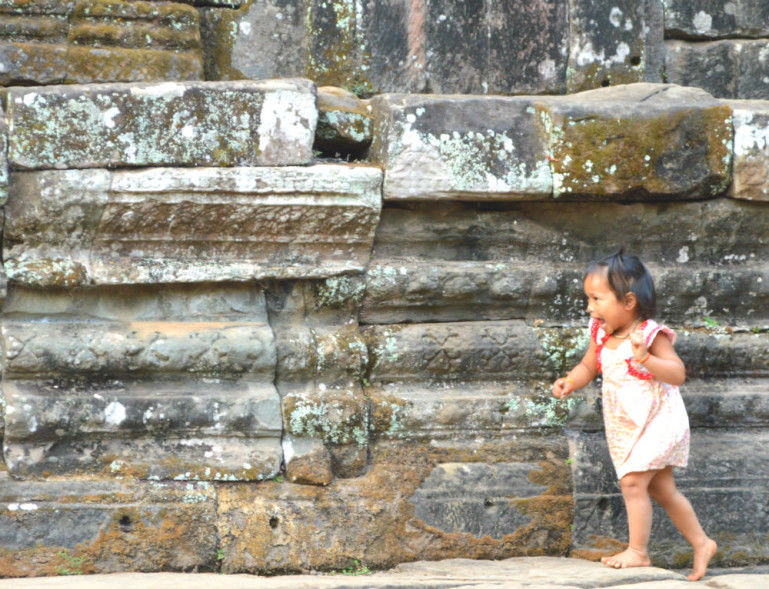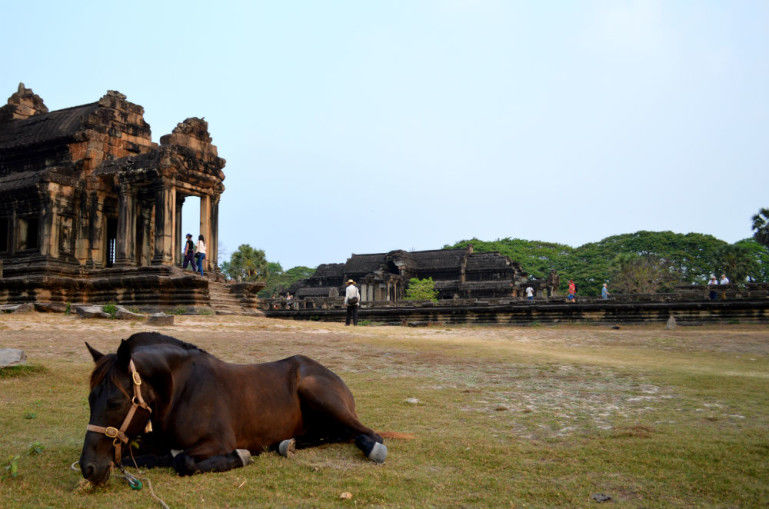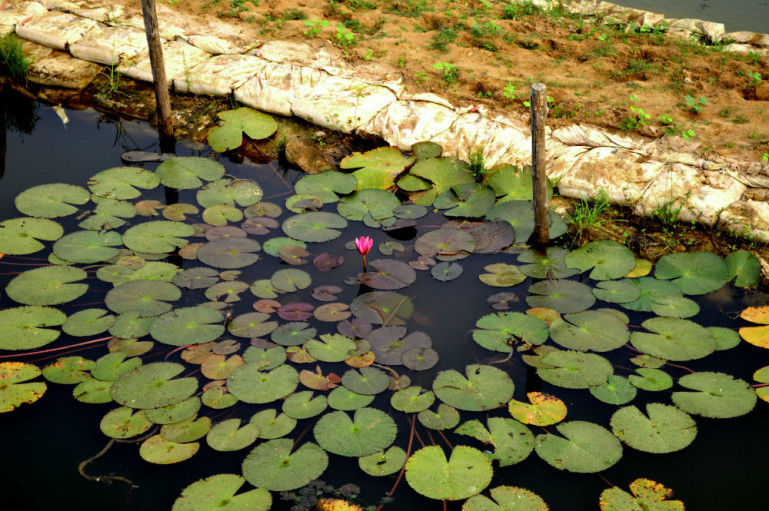 Angkor Wat in Siem Reap, Cambodia is THE biggest religious complex in the world.
Angkor Wat is the biggest tourist destination in Cambodia, and one of the most visited religious sites in the entire world. I took a one-day tour of the Angkor grounds, starting with watching the sun rise over Angkor Wat, the largest temple in a labyrinth of seemingly endless ruins.
One-day entrance to the Angkor area costs $20 per person. I also paid $15 for a tuk tuk "tour," which didn't include a tour guide so much as a driver to take me from one site to another (totally needed – it can take 10-20 minutes to drive between the various ruins sites).
Many people cycle through Angkor, which is a great idea if it's not 100+ degrees outside (which it most definitely was on this day!)
Here's what struck me most about Angkor Wat:
the enormity of the ruins

the Hindu relics that demonstrate the Cambodian pilgrimage from the Indian Subcontinent

the fact that the Angkor empire has fallen so far from its position as the most powerful empire in Asia
Today the Cambodian people are ruled in much the same way as they were a millennium ago, but without the glory of the powerful Angkor kings. Their nation remains one of the poorest nations in the world, still devastated by the effects of war and corruption.
I as wandered around the ancient ruins, it was incredible to imagine what life must have been like in Cambodia over 1,000 years ago. The irony was that although the empire has long since fallen, many Cambodians live in much the same way as they did back then – in stilted bamboo huts with no electricity, no possessions, and not enough food to feed their children.
Here is the video link: http://www.youtube.com/watch?v=VzuJ1cWL954#action=share
Frequent Searches Leading To This Page:-
angkor wat temple cambodia, angkor wat temple images, angkor wat cambodia tour package, angkor wat cambodia architecture, angkor wat cambodia travel blog