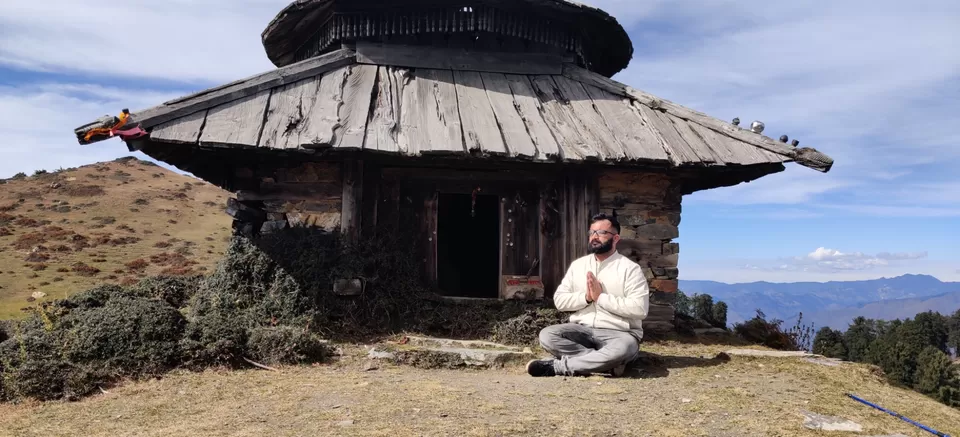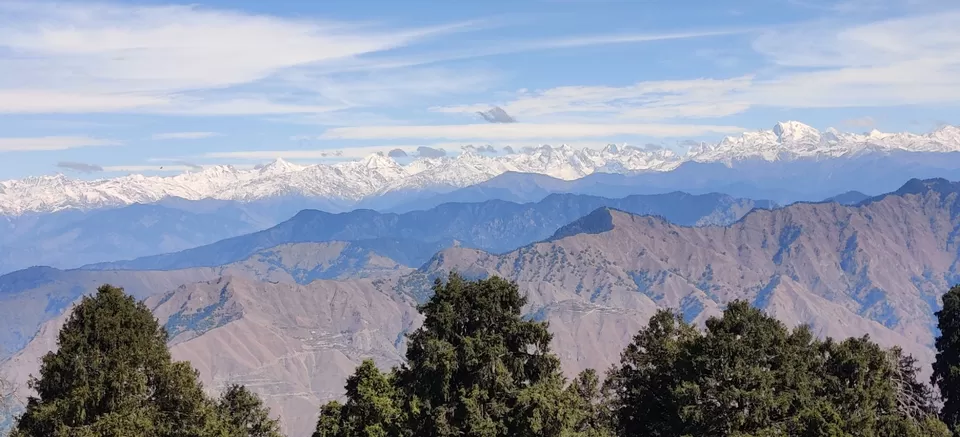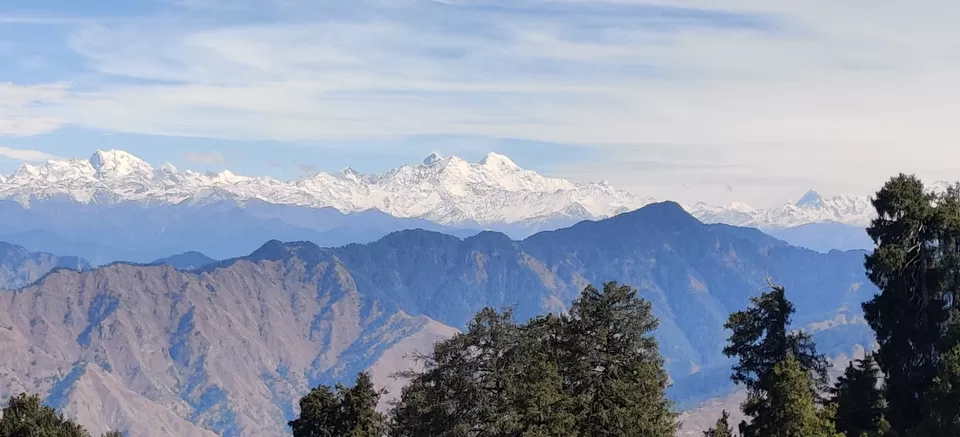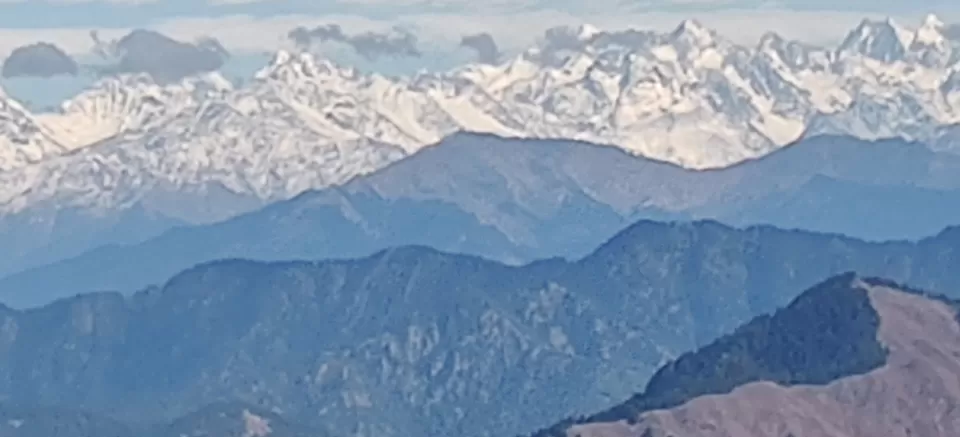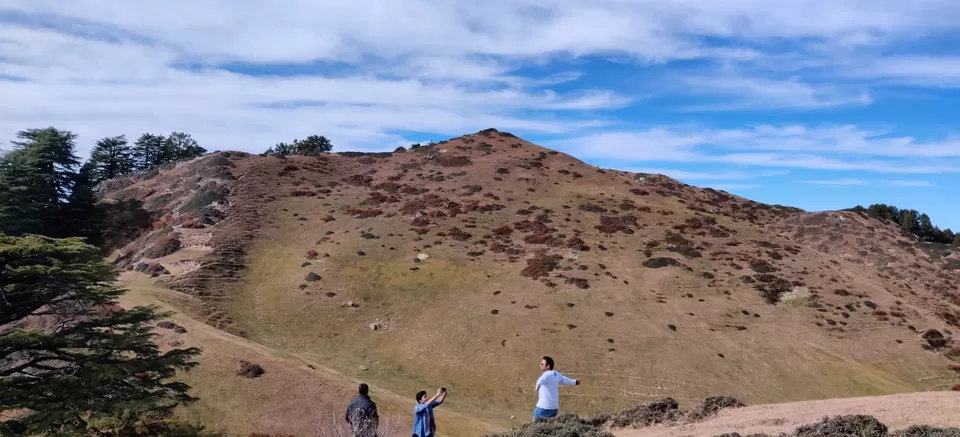 Next day we hit the road around 9am and filled our stomach at Chakrata Bazaar before heading for a 20km drive. Slightly narrow road than the one leading to Chakrata and accordingly lesser traffic however equally gorgeous scenic view if not more.
After an hours drive we reached Lokhandi which is around 5km from Bundher Caves. After driving for another 1.5 km we started for the 3.5 km trek. The terrain narrows up after a km of walk near the old forest house made by the Britishers. From there the real trek starts where an uneven narrow road surrounded by dense forest leads your path. The muddy road created by pebbles tests your balance and endurance but the soothing sound of the chirping birds easies up your walk. After walking up for almost an hour you realise the worth of the effort put in when you are welcomed by the lush green meadows and the surrounding Himalayan range. The peace obtained there from the surrounding calmness is the refreshing breath of air which is required to rejuvenate one from the tiring city life. After admiring the glorious atmosphere and capturing our memories we headed back at 1:30pm.
We reached our car by 2:30 and the drive back lasted for three hours. By six in the evening we were in DEHRADUN and satiated with our short but memorable weekend.
BUDHER CAVES IS A MUST VISIT FOR ALL THOSE WHO WISH TO EXPLORE THE UNEXPLORED!!!!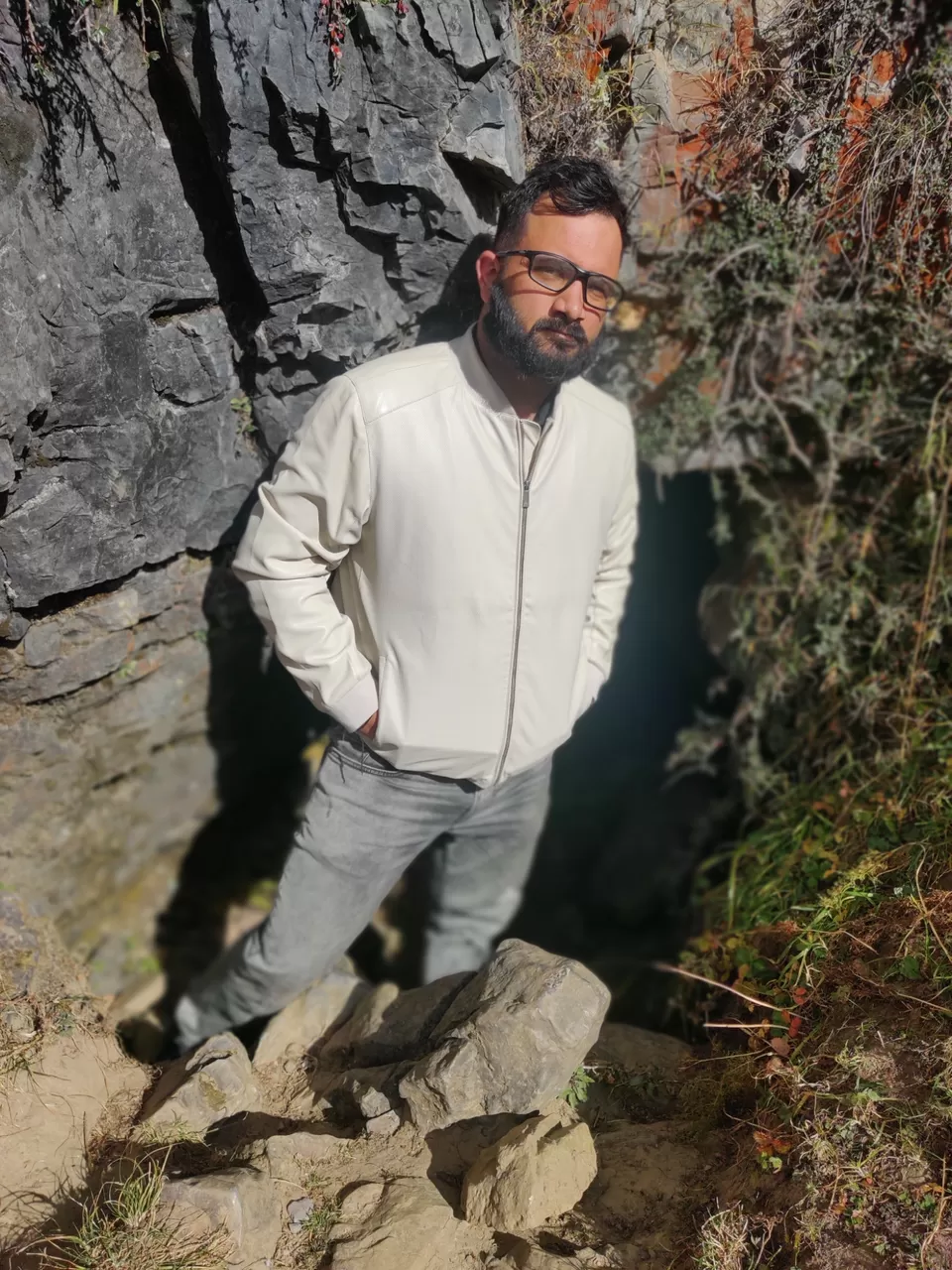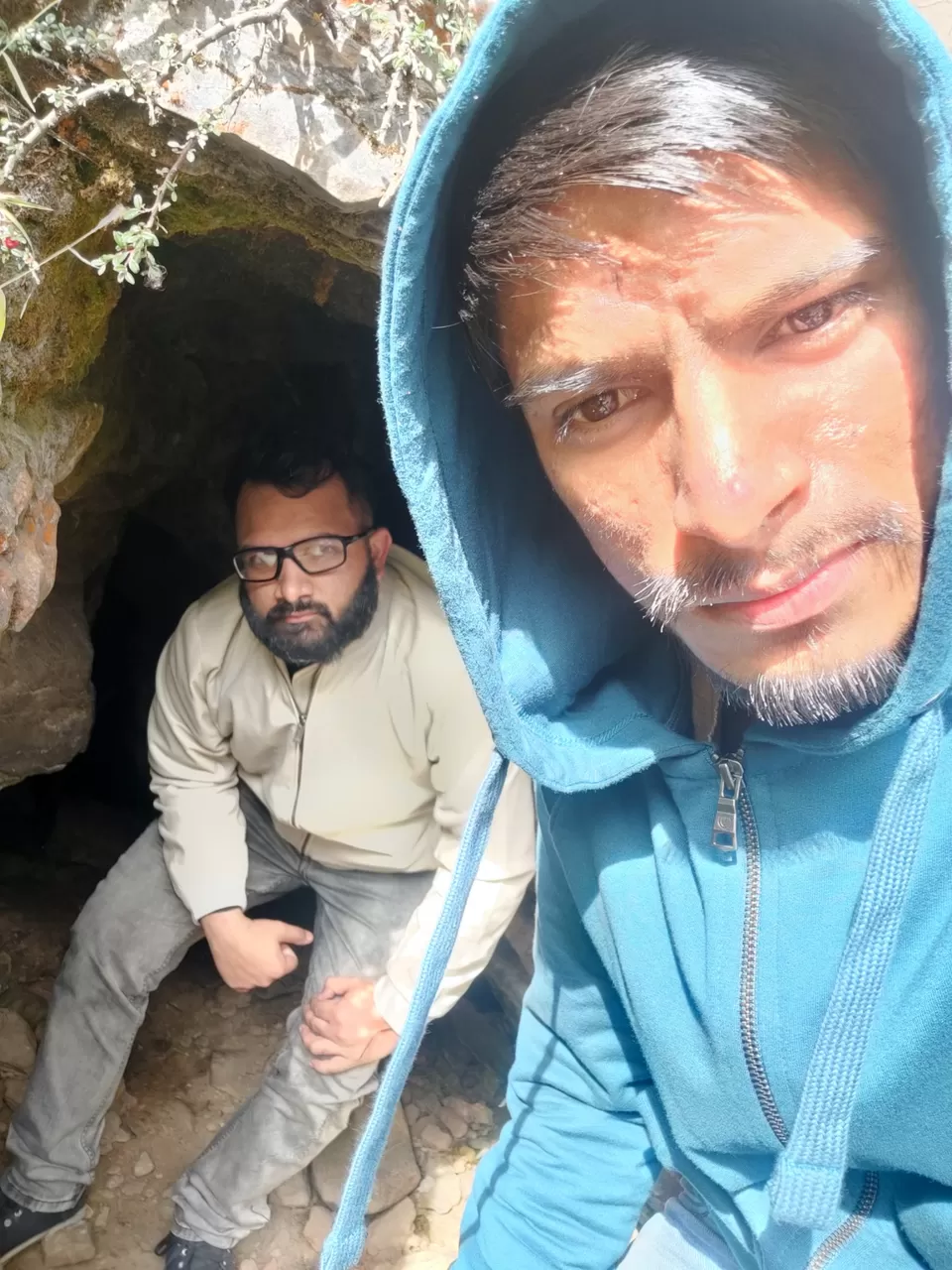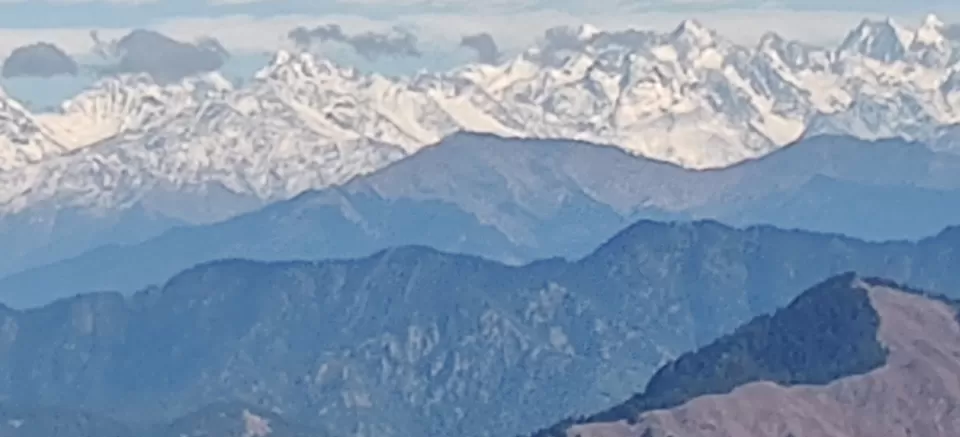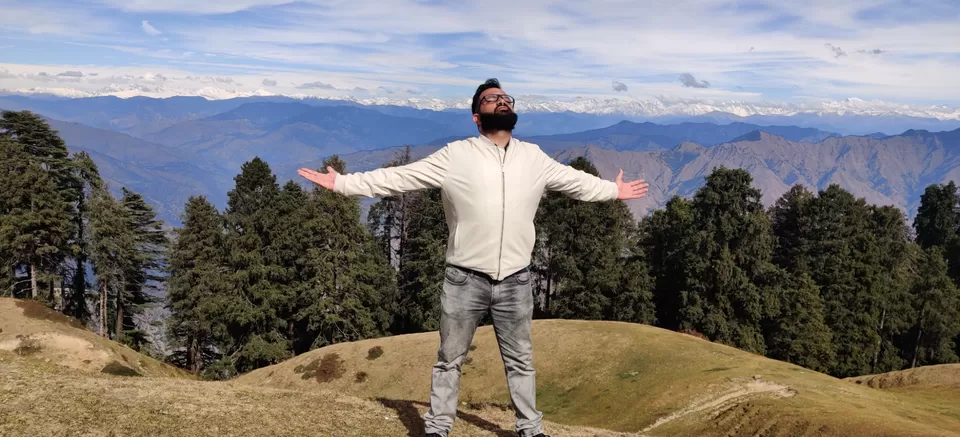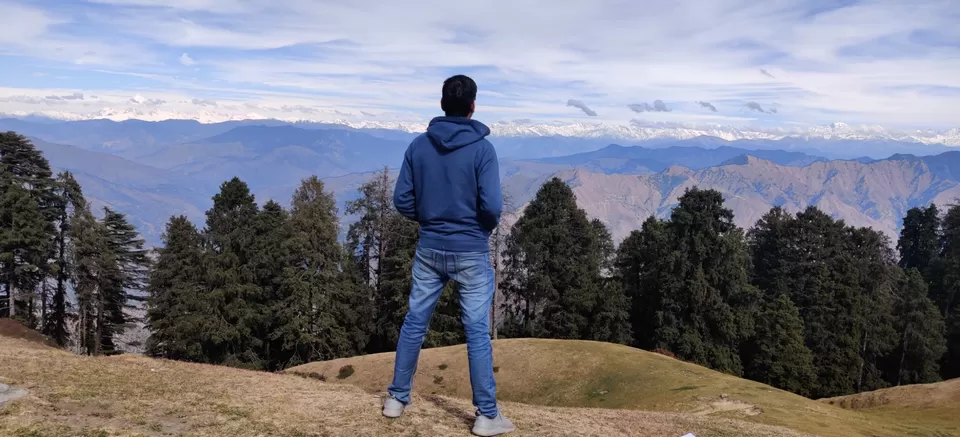 When there is silence in your foot step and murmurs heard from a kilometre away, when loud talk echoes in the air and normal conversations can be had from metres away. When every step taken is filled with resonance of adventure you will realise the true peace and beauty of the place. One of the unexplored places of Uttrakhand's Himalayan foot hills, Budher Caves is a secluded spot surrounded by lush green meadows outlined by the snow capped Himalayan mountain range. The temple top at Budher is another tourist attraction where genuine artistic creativity blows you away when a small temple is created by simple use of woods at a height of almost 10,000m.
We, a group of two people started our journey from Dehradun on the morning of 23rd Nov 2019 in our personal vehicle towards Ramtal Resort. This resort was to be the place for our night halt. After a picturesque drive of almost 2 1/2hrs we reached Ramtal resort. It is a quiet place almost 80kms from Dehradun. The journey was reasonably comfortable along a well constructed road and minimal traffic. It is connected through NH50/NH70B from DEHRADUN. It is a secluded and well constructed resort with warm and cozy rooms and ample space for born fire and dance party. The owner Mr. Anupam Tomar is a very good host and has good knowledge about the near by places. Meals are also available under buffet hours and the entire stay package is available at a very reasonable price.
In evening around 4pm we went to Chiryani SUNSET/SUNRISE point which in itself was a blissful experience. The location provided us with lot of places to fill our picture diary before the Sun dusked in its glory.
After a short tour of the near by Chakrata bazaar we returned to the resort and partied late before hitting the sack.