Mandalpatti is one of the most scenic places in Coorg. A four wheel drive would add more excitement and make was a huge difference in experience .Also the place has become touristy resulting in more vehicles and crowd.
The jeeps cost 1.6k per trip for up to 8people. It's more cost effective to hire a jeep in a group. The roads are good for almost 15kms, the complete stretch is not tarred and at some places crushed stones are just put on the road.
It is one heck of a ride to the hill.
There is an Rs 25 entry fee to reach the view point. You need to do a small hike to reach the view point. There is enough place on the top to accommodate a large crowd. Make sure to carry water and food along as there is no shops around there.However there are only 2 spots where you have shade. So it is advisable to go here for sunrise or near sunset. The view from the peak is spectacular with lush greenery everywhere and the breeze is too strong and amazing.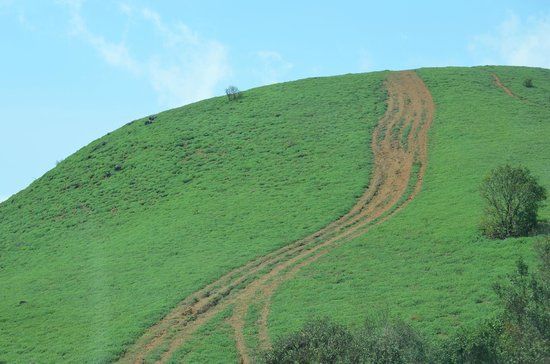 Once on the top of the hills the beauty of Mandalpatti is unwrapped. Far stretching green mountains and the cool breeze will definitely make one feel like in heaven.
Few places on earth cannot be described by mere words, one should visit to enjoy, and one such place is Mandalpatti. You'll be awestruck by its beauty. Dense forest, hills, mist, the clouds and the bone chilling climate is all experienced in one place.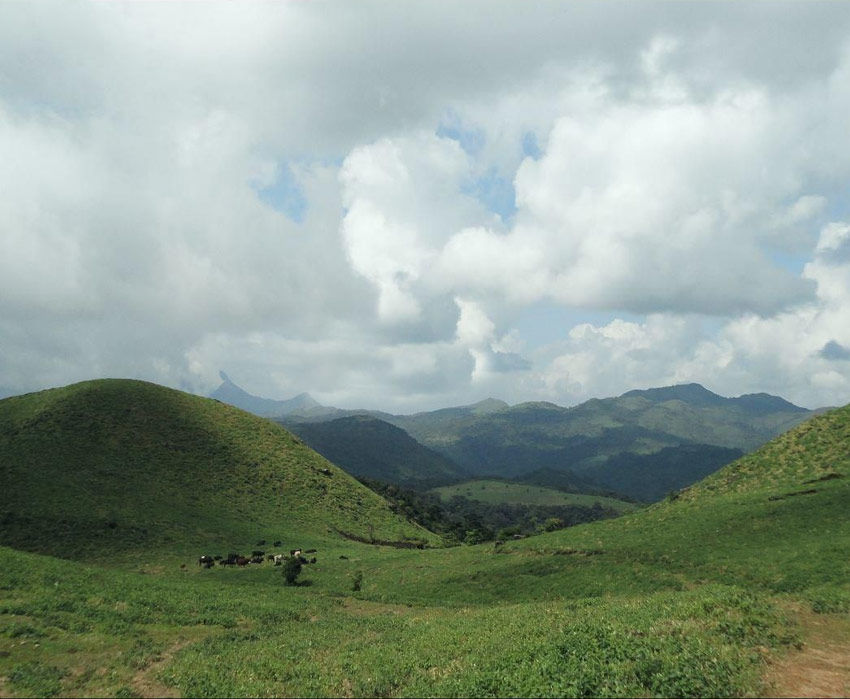 Personally I feel early mornings is the best time to visit. You will be marveled at the sun peeking over the horizon. The sky was turning pink with the light of the sun coloring the clouds.
The area changes color almost every second sun playing tremendous work here. It seemed like forever that I was soaking in the moment of being at the top of the hill. The Valley is full of thick vegetation watching Puspagiri and Kotebetta from top of the hill was fistful to eyes.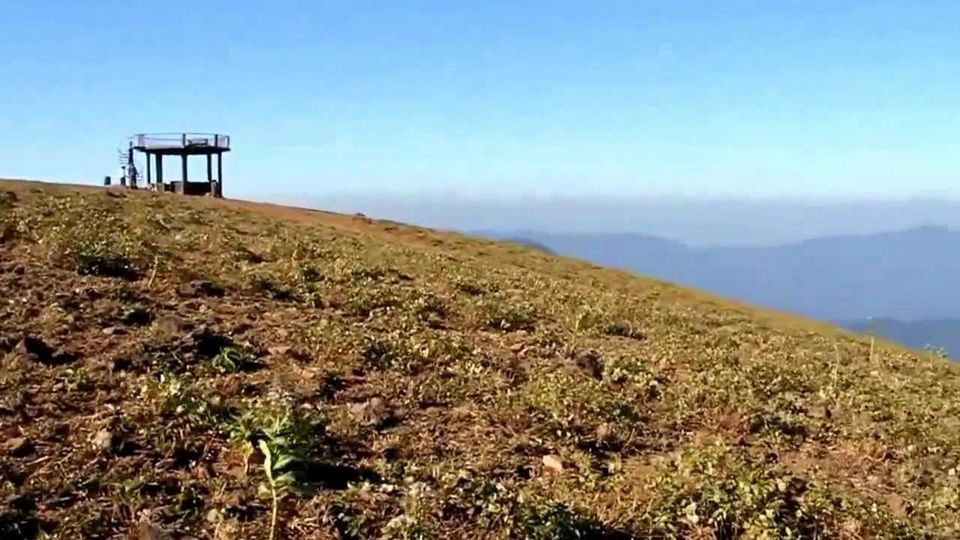 Driving uphill through vast green plantations with damp white mist was really scenic. On way return the whole mountains covered by thick fog .You can also walk down the other side to reach another view point. The path to this has loose sand and little stones so it is slippery.Carry good shoes!
Later you can visit Abbey falls which is on the same route.You can view the falls from the distance.There is a hanging bridge right across the face of the falls that gives you a spectacular view.