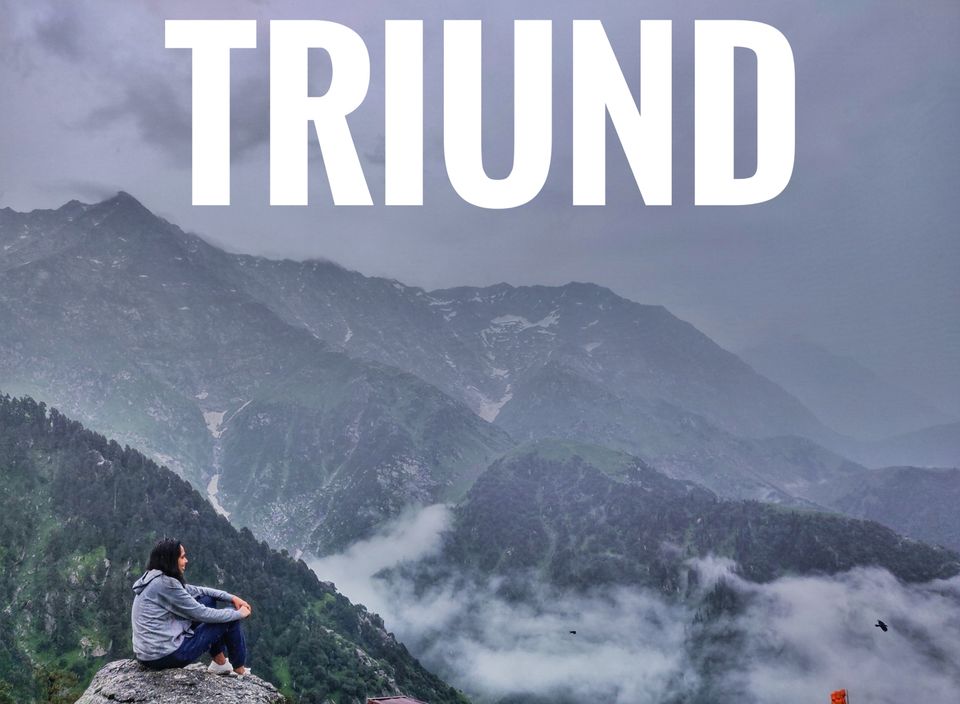 Triund is one of the most sought-after treks in Himachal Pradesh. Triund is not a tough nut to crack but it nevertheless gifts you with the stunning views and the thrills. Triund is a spectacular ridge situated in the lapse of Dauladhar ranges at a height of approx 2800 mtrs (9180 feet). Located about 10 km from a quaint little town of Mcleodganj, this trek is almost a rite of passage for travellers visiting this Tibetan town in exile.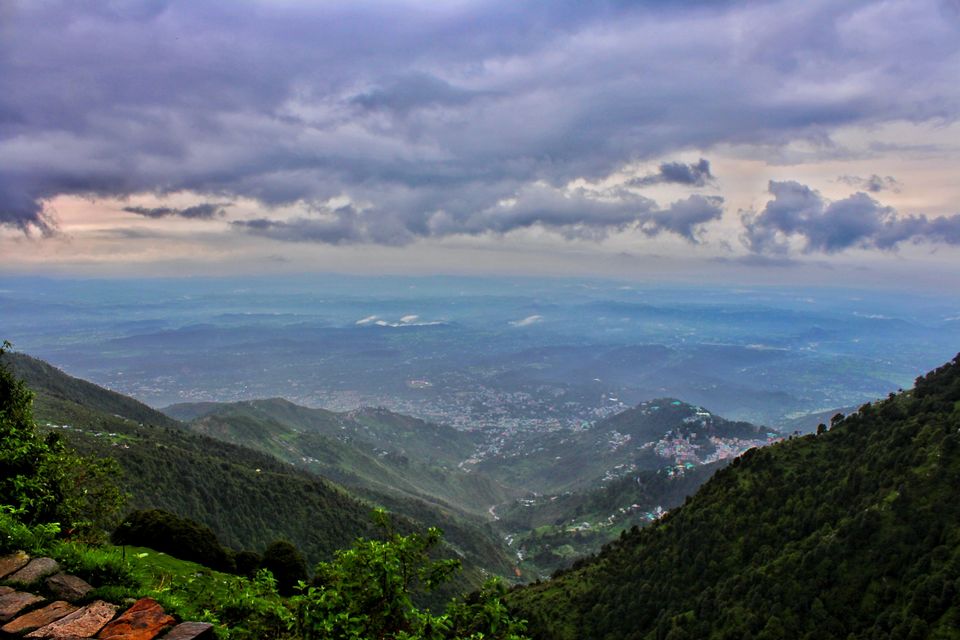 Monsoon heralds a season of unusual fecundity and the mountains are literally bursting with life. The sudden carpets of colourful wildflowers in a rock gully and a dramatic waterfall plunging from the mountains is just more than a feast for the senses. However the best reason I can give for a rainy season trek is the solitude of the trail, usually during the peak seasons the trails are overrun by trekking groups and the intrusion of an overpopulated trail can often defeat the very purpose of the trek.
When we started early in the morning it was raining heavily. The road curves from Mcleodganj to Dharamkot were completely covered by mist and we could hardly see anything in front of us. We had hired a cab till Galu Devi Temple. From Galu there is an unambiguous byway which goes through a spectacular forest of oak, deodar and rhododendron. The trail is well defined and there is no chance of getting lost even if you are alone. The slope is gradual for first few kilometers. Almost halfway there are two cafes the Magic View Cafe and the Best view cafe.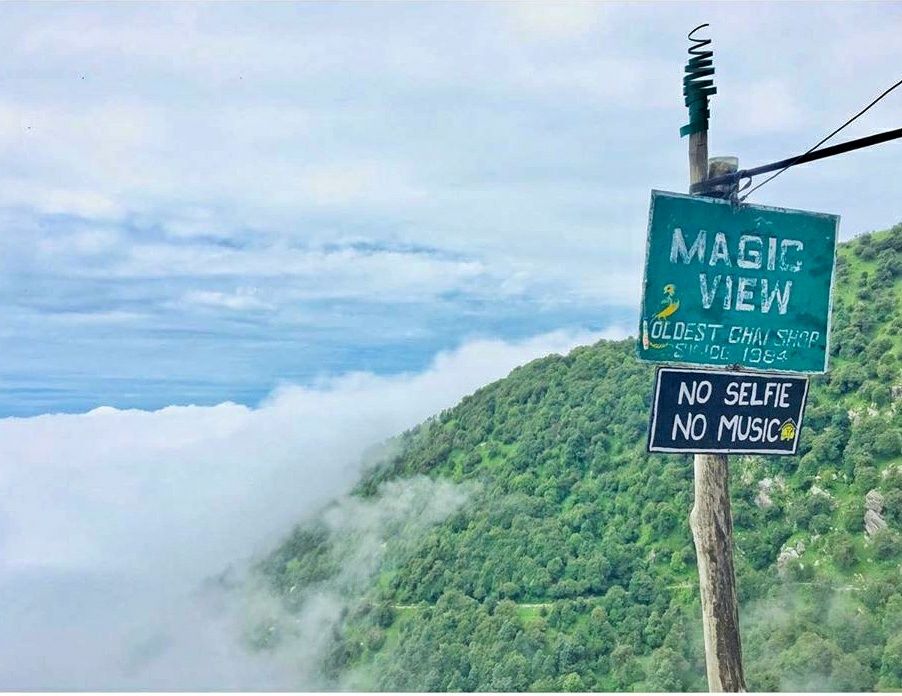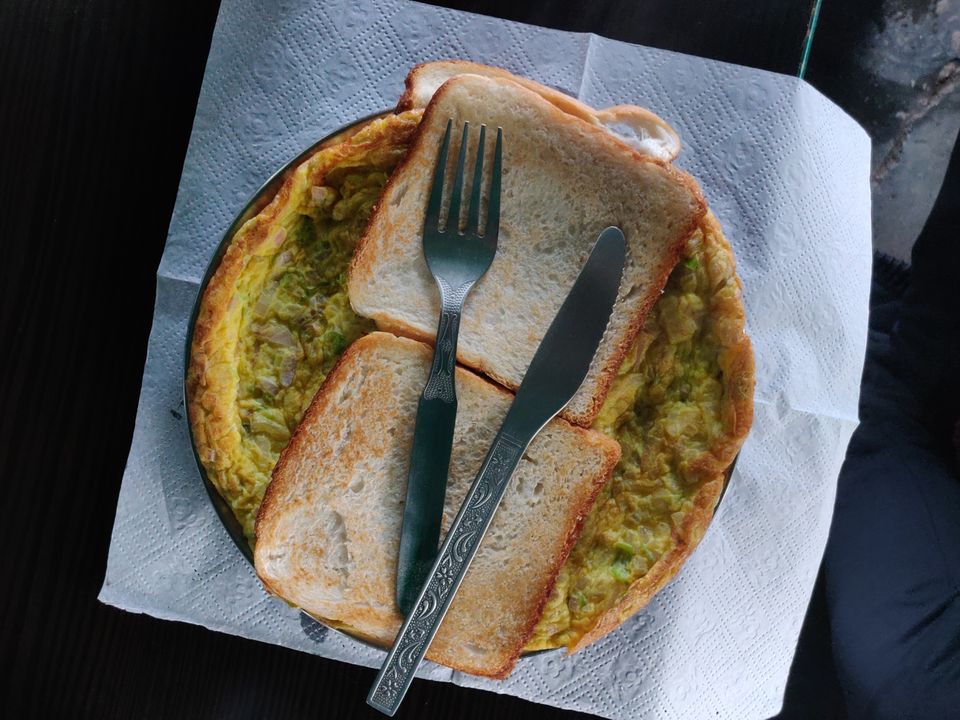 About 2 km of the last part of trek is of considerably steeper gradient and moderate difficulty. On the way we found many people on their ascent and descent. All those on the descent have content happy faces. Avoid asking people "How much more left" instead enjoy the trek you will definitely love what's at the end of it all.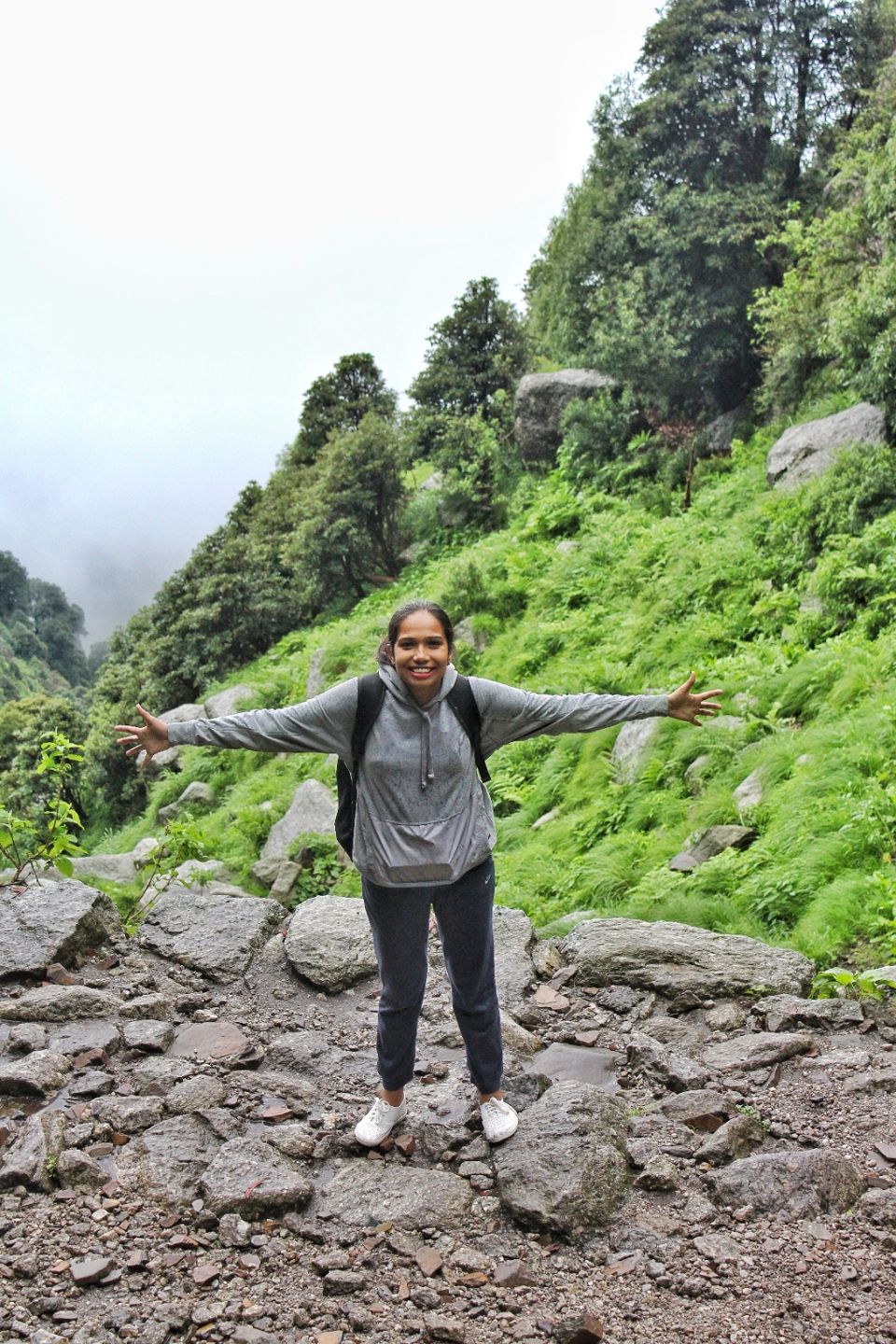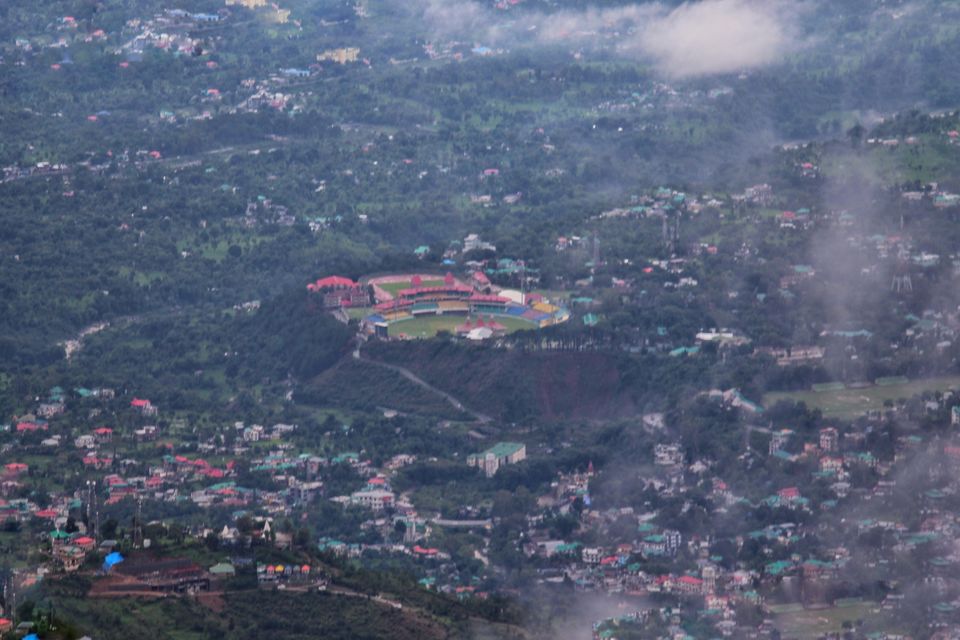 After four hours of walking, when we reached at the top it was all worth it. We could gaze at the mighty Dhauldhar and the green meadows. A smile unconsciously lightened up my face. It was a picturesque landscape and was beyond comparison. Even my lens couldn't capture the magnanimity of it all that my eyes could capture. Although it was drizzling at times and was slightly windy when we reached, I stood there gazing at the mountains for good 15 minutes just to let the moment to sink in.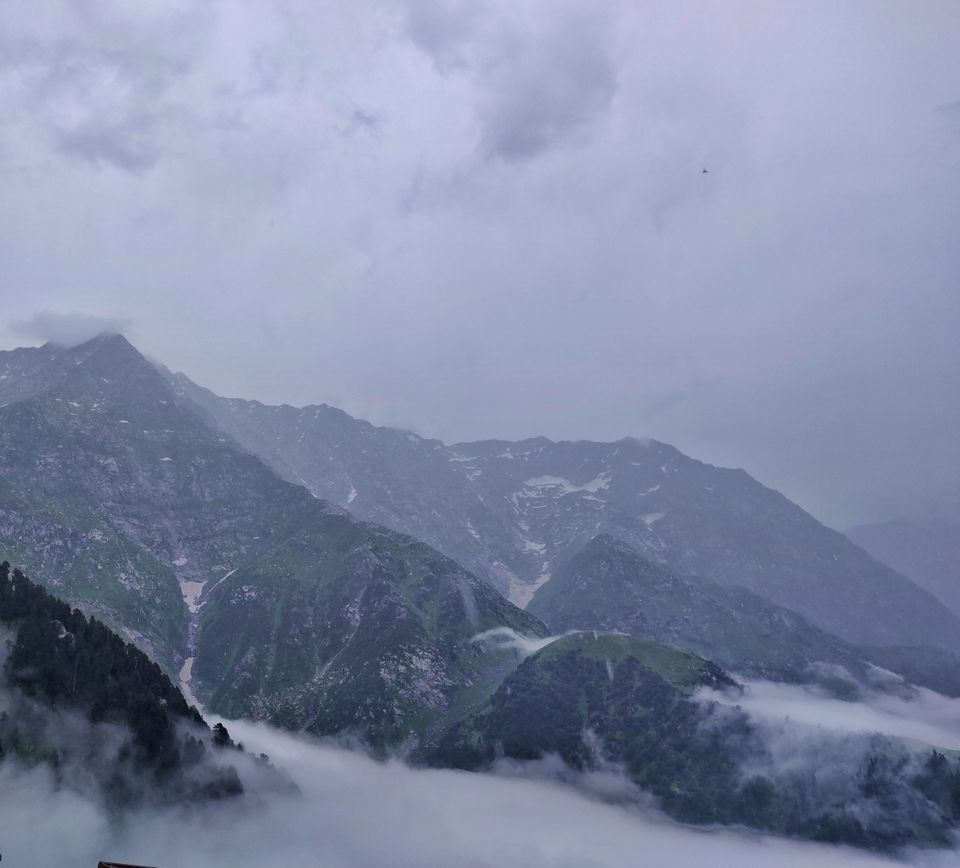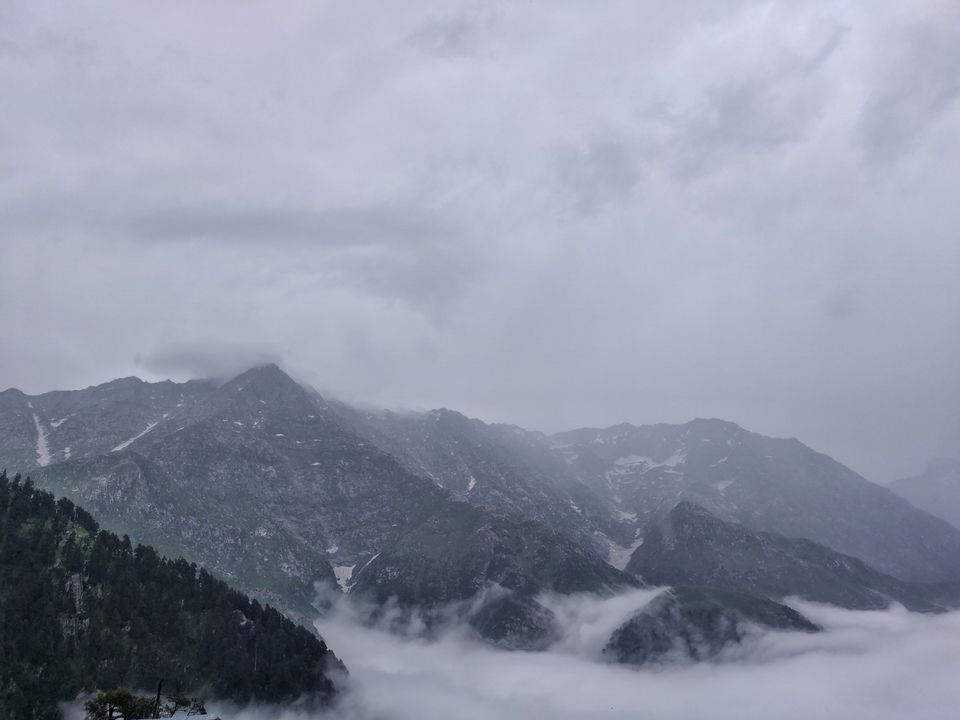 I took a trail through mountains and came out taller than the trees. While trekking can be a beautiful experience, it can also be life affirming. The trekking trail has more to do with the journey to discover oneself than it has to do with the destination itself. Nature is mankind's best classroom and it taught me few life lessons enroute.
1. One step at a time - It's important to slow down once in a while and enjoy the little things in life.
2. Step out of your comfort zone - It is said "Life Begins at the End of your Comfort Zone" , by coming out of your comfort zone you become more productive and find it easier to deal with the changes.
3. Find the true meaning of Peace - As you are surrounded by nature you forget all your problems.
4. New Perspective of seeing Things - A problem that once felt so vast is suddenly so insignificant.
5. Hard Work Pays Off - It will take time, effort, blood and sweat but at the end of the day it's all worth it.
Triund is actually a treat away from the hustle and bustle of the city life where one can find solitude and tranquility.
"क्या रखा है शहर की भीड़ भाड़ में, कुछ दिन तो गुज़र पहाड़ो में"