On our second day in Himachal Pradesh, it was time to get down to the real hiking. The baby trail from Dharamkot to Mcleodganj was just a warm-up for our first major trek to Naddi River. It was decided that we would wake up with the sun, fill our bellies and head out for the hour long walk.
Unfortunately the 'city' in us didn't get the memo and we ended up sleeping in. When we did wake up, trekking was the last thing on our minds. All we could talk about was the eating part of the plan . Already behind schedule, we stuffed our faces with eggs, beans, toast and sausages and washed it all down with ginger-lemon-honey in order to compensate for all the cholesterol we had consumed.
Feeling healthy for the moment, we parted ways with Dharamkot and set off for Naddi. Being an athlete, I though I was well equipped to handle a little endurance workout. Let's just say I felt pain in muscles that I didn't even know I had. But the view along the paths did a pretty good job of distracting me for the most part.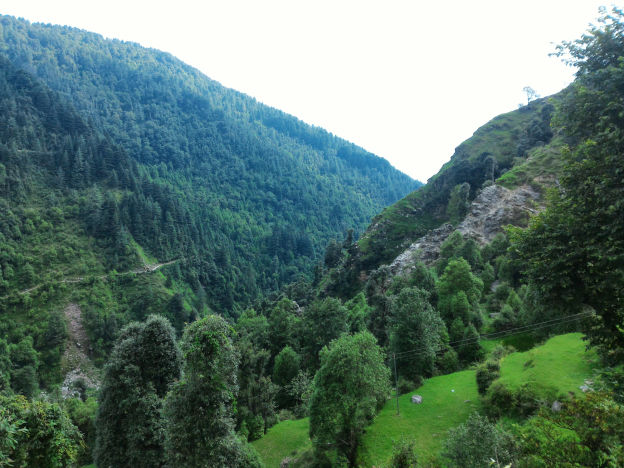 When we finally reached the river, my fatigued body caught second wind, and dipping my feet into that crystal clear water was a no-brainer. I climbed onto the rocks, shoes and glasses off and soaked my pains away in the numbingly cold water.
Seeing Melvin looking a little dry, I decided to have some fun and splash him. Shame on me for not realising that I shouldn't mess with him anymore. In an attempt to get-even, Melvin decides that throwing my shoe in the river was a good idea, but little did he know (or did he) that my glasses were tucked inside my right sneaker. Long story short, my shoe and glasses floated away down the river as my hands floated towards Melvin's neck.
Sidenote: There was also this North-Indian family at the river with us. I'm guessing they were North-Indian because they were loud AF and they were throwing their garbage beside a rock which had 'Please don't litter' written across it. You either have to be very dense in the head to ignore a sign like that, or be illiterate. I went with the latter, and hence, determined they were North-Indian (Elementary, my dear Watson).
Anyway, the remainder of my trip was spent squinting. However, the beauty of the mountains was not hindered in the slightest. I was in paradise!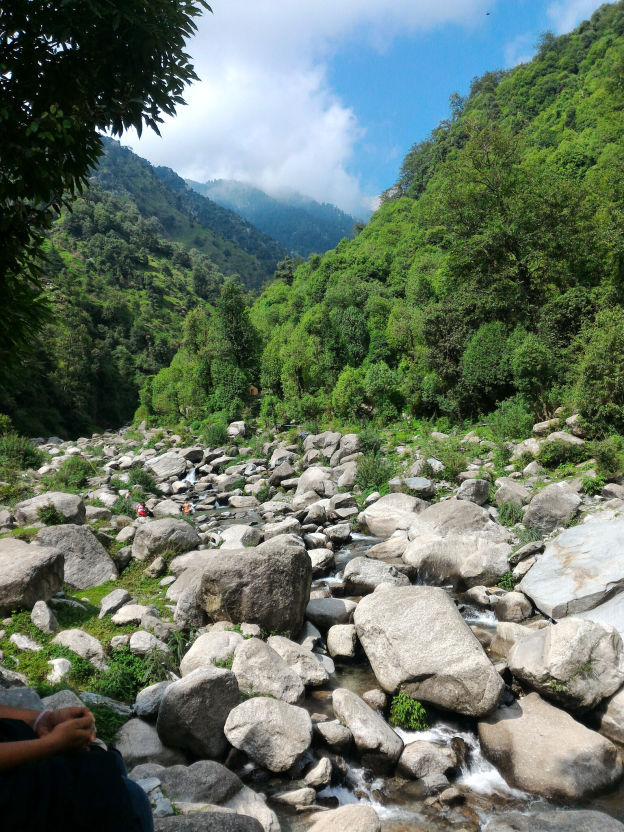 Until next time, कीपिट रीयल…:^)