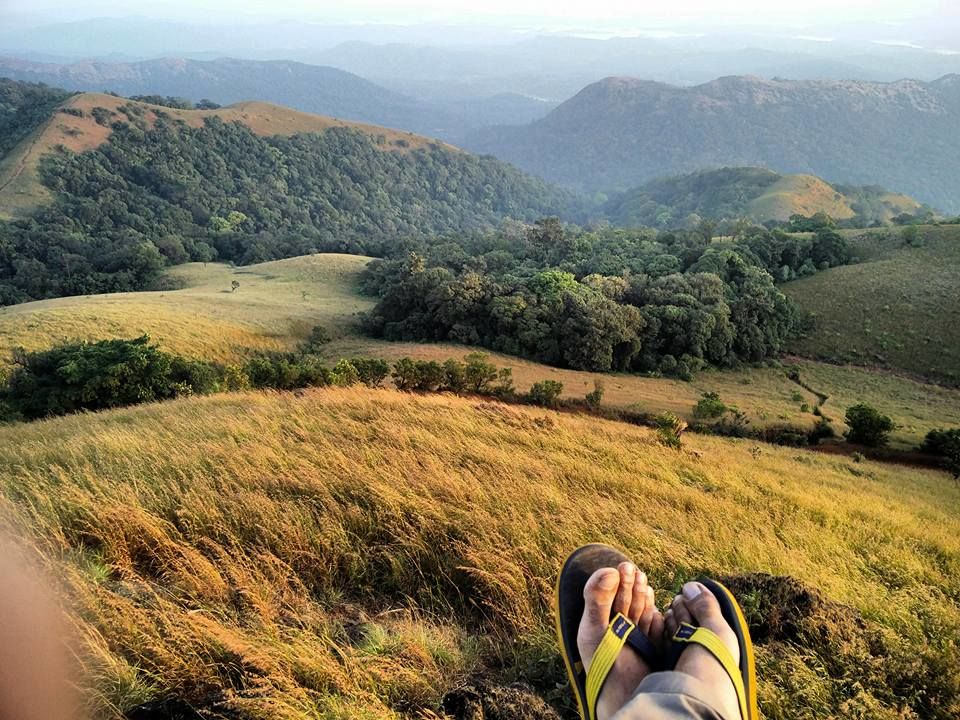 There are a handful of places left today where you can actually find yourself instead of hundreds of tourists and guides hovering around. The beauty of these places are at its own par for obvious reasons. India has commercialized its tourism industry in a very efficient way during the past years, which is beneficial to keep up with the countless visitors. The subcontinent is portrayed by the western media as the exotic magic land where an everyday white man won't find as many cars as cows, with the bonus of the diversity in color, religion, geography, climate and pretty much everything which is constant throughout the States.
A few days ago, I tagged along with the architecture department of our college during one of their field trips. I set off in a different direction after they went on to study the nooks and crannies of old buildings. I don't remember our exact location, but the name Dindigul district just rang in my head as I started writing this piece. In the state of Tamil Nadu and somewhere along the hills of Taluk division lied the very special Kodaikanal. Unlike any of my previous articles, I would not care about any facts and figures because for all I care the place was quiet, green, cold and uninterrupted from commotion of any kind. The farm of Kodaikanal is a particular delight, stretched in the middle of the jungle across the mountains with cottages, yards away from one another. The place came in with another sneaky surprise of being run on balanced eco system approach of not owing itself to electricity, cable, internet or any of the life 101s we dread of living without. This farm is home to some of the most welcoming families I have ever met. They presented varieties of homemade chocolates and offered to show around in the most humble way possible. Every farmer in that region treated the entire forest as their home and were happy to show around to any lost man, such as I. As the man lead me towards the Pine forest, it got way frosty and even quieter. A thick layer of fog hugged the trees with shrubs and bushes struggling to grow around every corner. I remember my pretend guide telling me about some meteorite which crashed somewhere close to Kodaikanal and gave birth to a babbling brook; fact or not, the water was great and so was the all-round ambience. After around an hour of strolling around, we reached a temple with kids playing around, who were happy to see a visitor and isn't that just the best for a solo traveler. Following some time at the quaint little temple were two of the most timid but perfect waterfalls ever; Pambar and Bear Shola. At this point, my acquaintance decided to head back after assisting me with directions to the next trekking destination. After a walk of about three kilometers I reached a poor man's version of a cliff, Dolphin's nose where marketization had a little impact in the form of Maggi selling vendors and overpriced tea stalls.
There is not much the internet can do to influence you to set out without a plan or a brochure, towards a place no one ever told you to go. I literally got lost and found one of the most amazing treks I ever embarked upon, which involved no assurance of finding my way back. After burning through a Saturday afternoon and a few hundred calories, I returned with a story to tell and no regrets, whatsoever.
Step out, travel more!