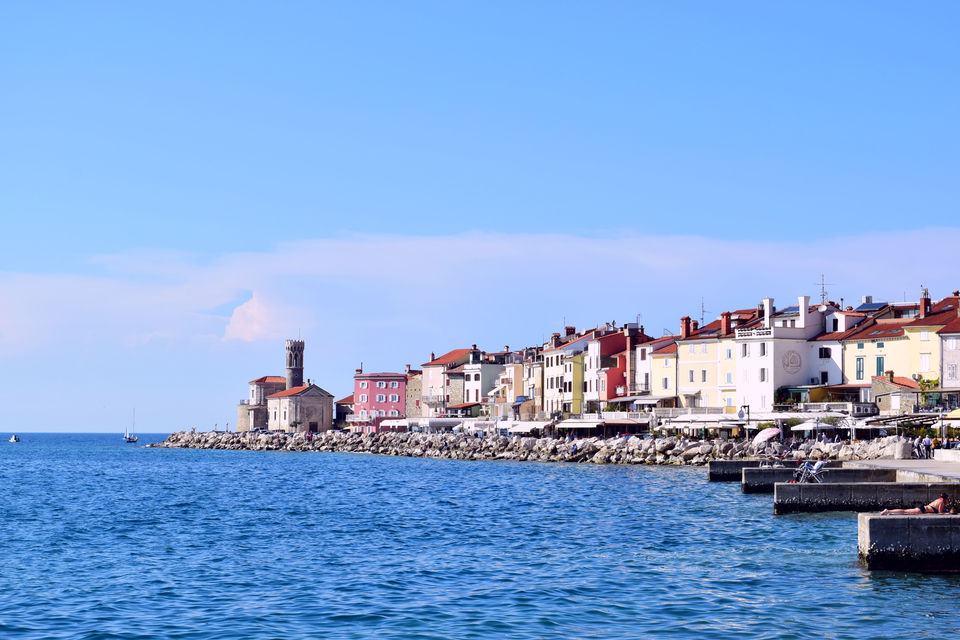 Venice is undoubtedly one of the most visited cities in the world, a city endowed with so much history, culture, and architecture. It is almost as if a European vacation without a trip to Venice is like a birthday without a cake. Yet something has been happening in Venice of late. The locals are simply tired of the very huge influx of tourists from every corner of the earth and there have been protesting marches against the tourism industry. In short, tourists are unwelcome. A new set of rules have also been implemented, which restricts tourists for say, from posing for too long, or standing for too long by the canals, and the list goes on. But that is just one aspect of the story. Venice is extremely expensive! The prices that hotels charge for a night's stay, especially during the summers, are exorbitant, to the extent that a whole different trip can be planned in that amount. Instead of burning that hole in your pocket, change direction, beat the crowd, and head to peaceful Piran, a medieval coastal town in Slovenia, that shares the same Adriatic waters as Venice, and yet, quite literally, is untouched by most of the world. Go there before the world exploits it!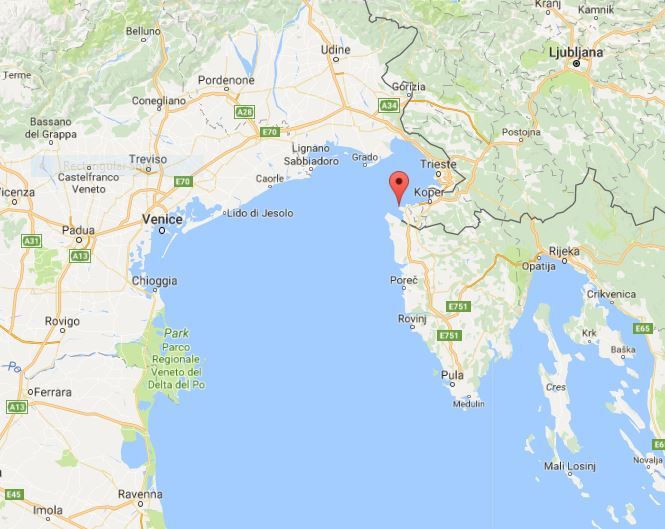 What is it about Piran?
The pretty little medieval town of Piran is a dotted jewel on the otherwise short coastline of Slovenia. Once a part of the Republic of Venice, there is a very palpable Venetian feeling about this sleepy coastal town. Vivid warm and pastel shades adorning its architecture, narrow alleyways, a stunning Adriatic waterfront, and a bell tower quite indistinguishable from the one at Venice's St. Mark's Square, Piran is unquestionably the Venice of Slovenia.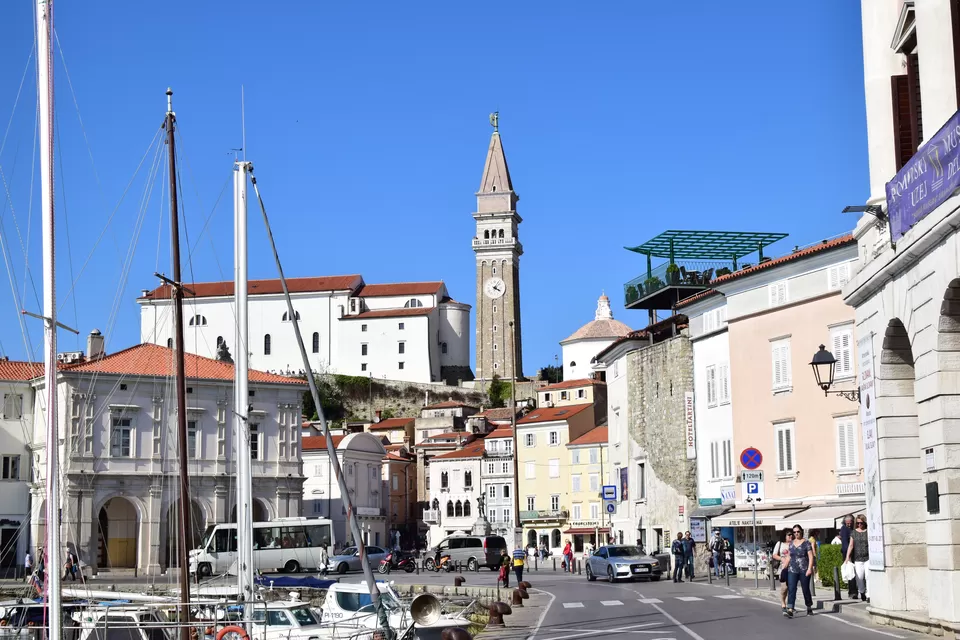 Very Mediterranean in its style, one is greeted by the sight of sailboats, on entering the town, queued up next to each other. The bell tower spires out in the background and is the most outstanding structure the overlooks the entire town. One road leads to the town's own little promenade along the bright blue waters, up to the tip of the Piran peninsula. The sight of the vast Adriatic sea as far as the horizon is simply magnificent. Enticing restaurants facing the sea tempt the gastronome to pamper his taste buds, especially with sea food. The other road leads to the main square of the town where the statue of the town's most famous artist stands. Narrow lanes radiate into different directions from this square, and it seems as if every alleyway is connected to the other. The city walls at a far distance stand since the medieval times and this fortification plays a crucial role in preserving the inherent character of this town. It is the very reason why Piran will never expand and, therefore, never fall victim to change. While days are warmer, evenings are pleasant, and should not be missed.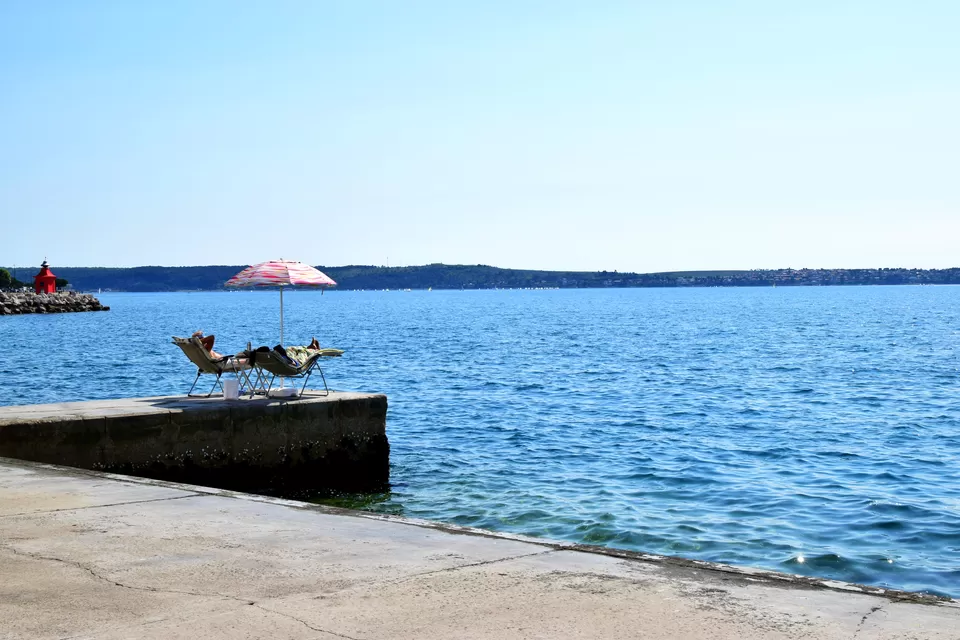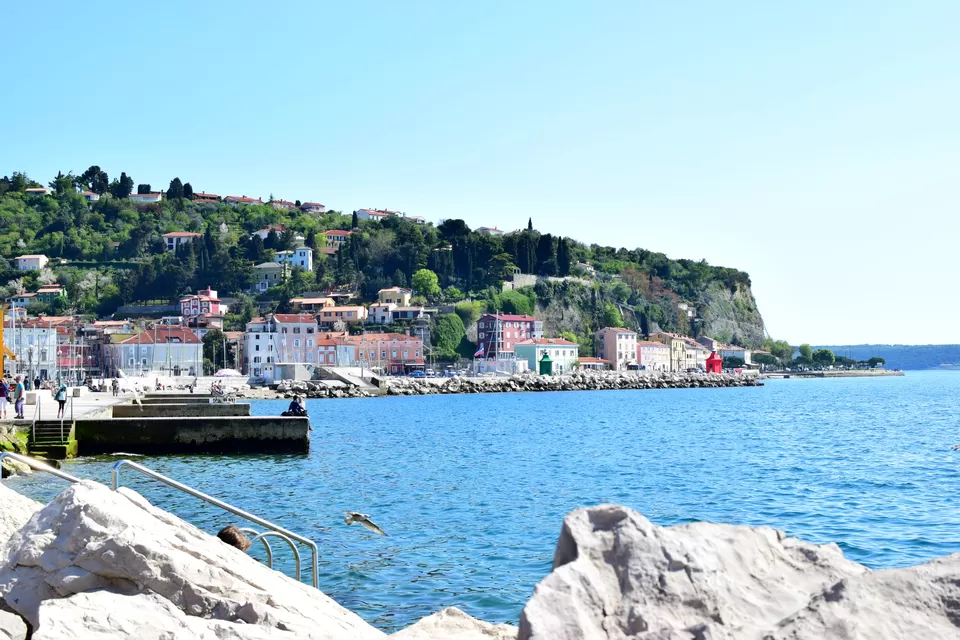 What to see and do in Piran?
Marvel around Tartini Square
Named after the famous musician of Piran, Giuseppe Tartini, the main square of the town is a confluence of activities. What was once a harbor for fishing boats, today is a huge square with an oval-shaped platform made out of white marble, wherein stands a bronze statue of Tartini, making it evident how revered he is amongst the people of Piran. A neo-renaissance style Town Hall building is a remarkable structure at the square, and also houses the Tourist Information Centre. At one corner of the square is an unmissable charming building, with ornate stonework, that exemplifies Venetian Gothic architecture in Piran. With local shops, cozy restaurants, and cafes with outdoor seatings, the square is a perfect place in the town to relax, sit back, and soak in the vibe of this town. There are public benches too. During summers it also serves as a stage for various performances. The square is completely pedestrian-friendly as vehicles are not allowed in, which makes walking around much easier.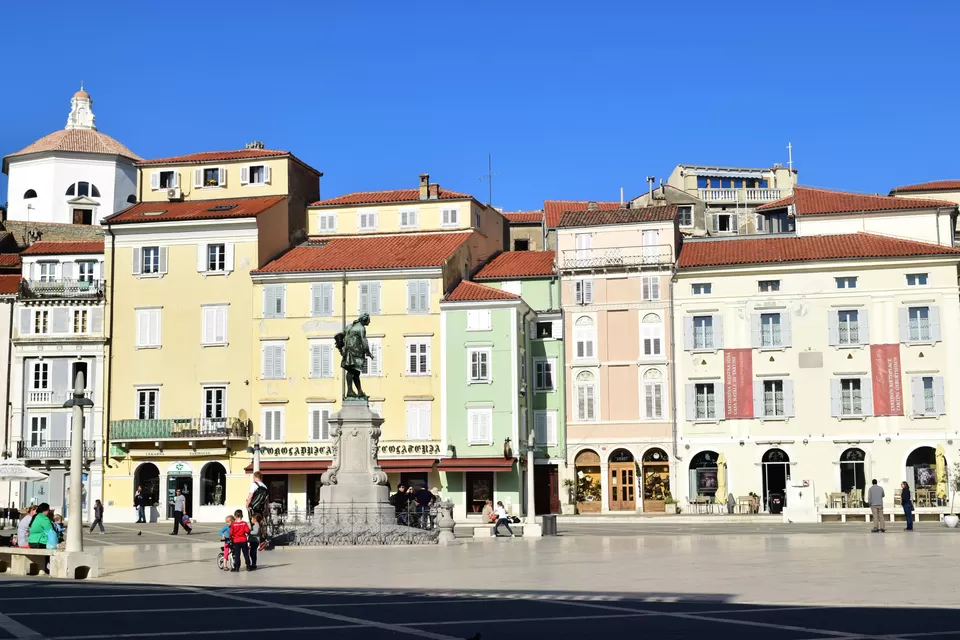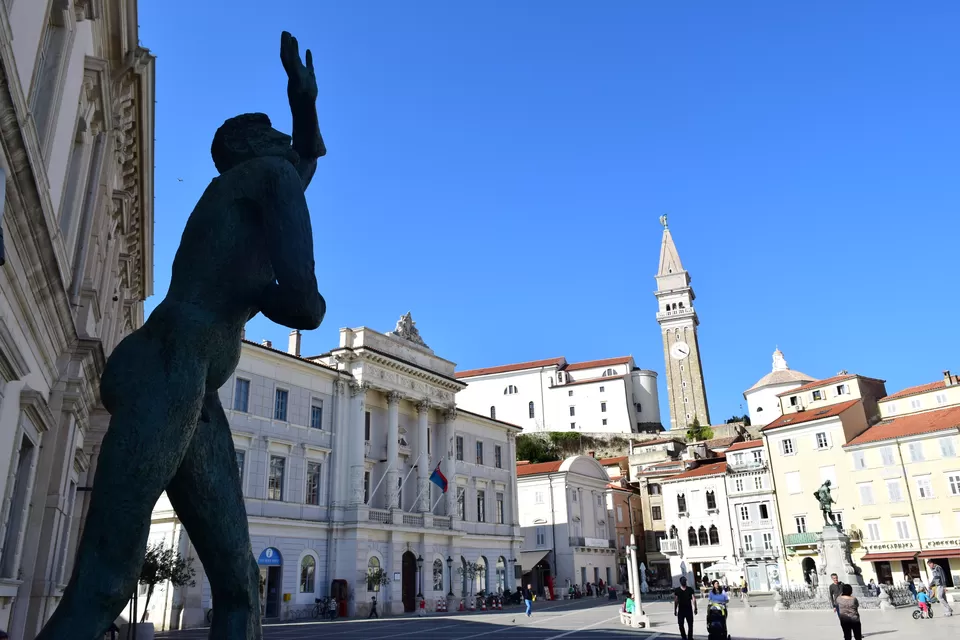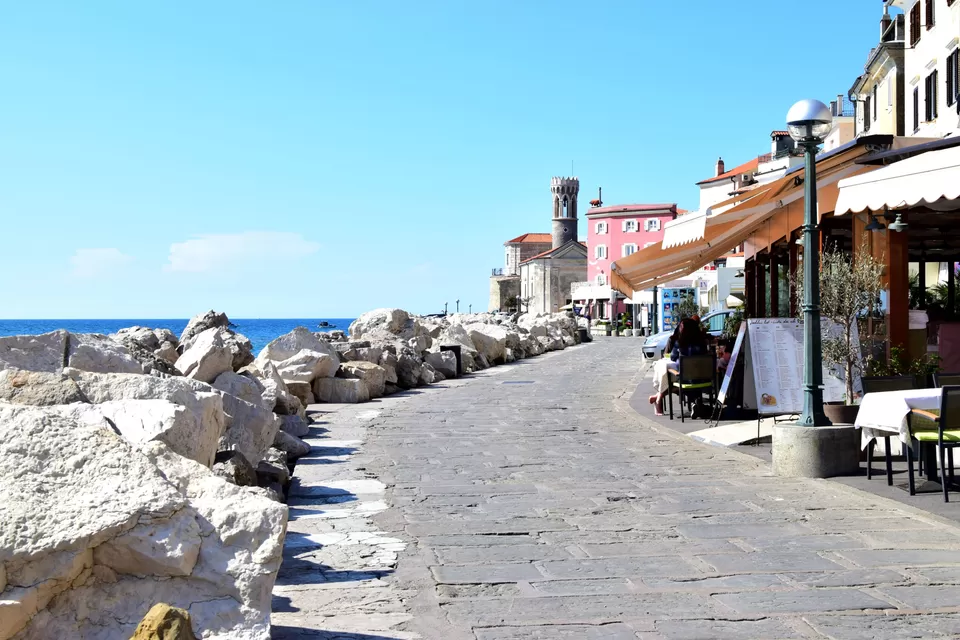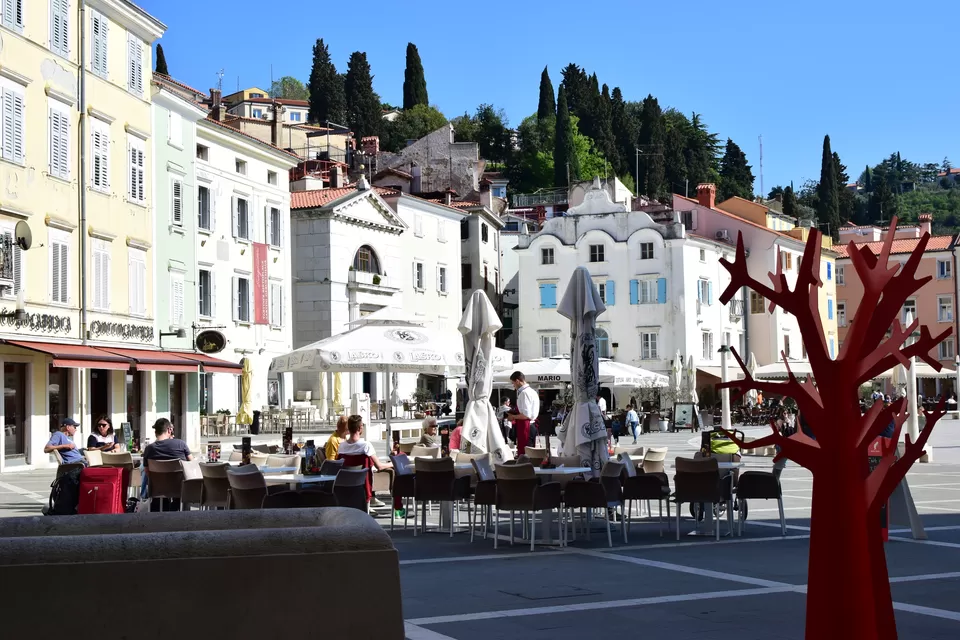 Climb the Bell Tower of St. George's Cathedral
Built during the times of Venetian influence, this bell tower is a smaller version of St. Mark's Campanile, the signature bell tower of Venice. At a height of 46.5 metres, and with around 150 steps, this tower offers some magnificent views of the entire town and the sea beyond. And the resonating sounds of the bell can have a truly mesmerizing effect. A visit to the cathedral is also well worth it. There are some well-preserved works of art, and wall paintings belonging to the Venetian school. Entry fee to the tower is € 1.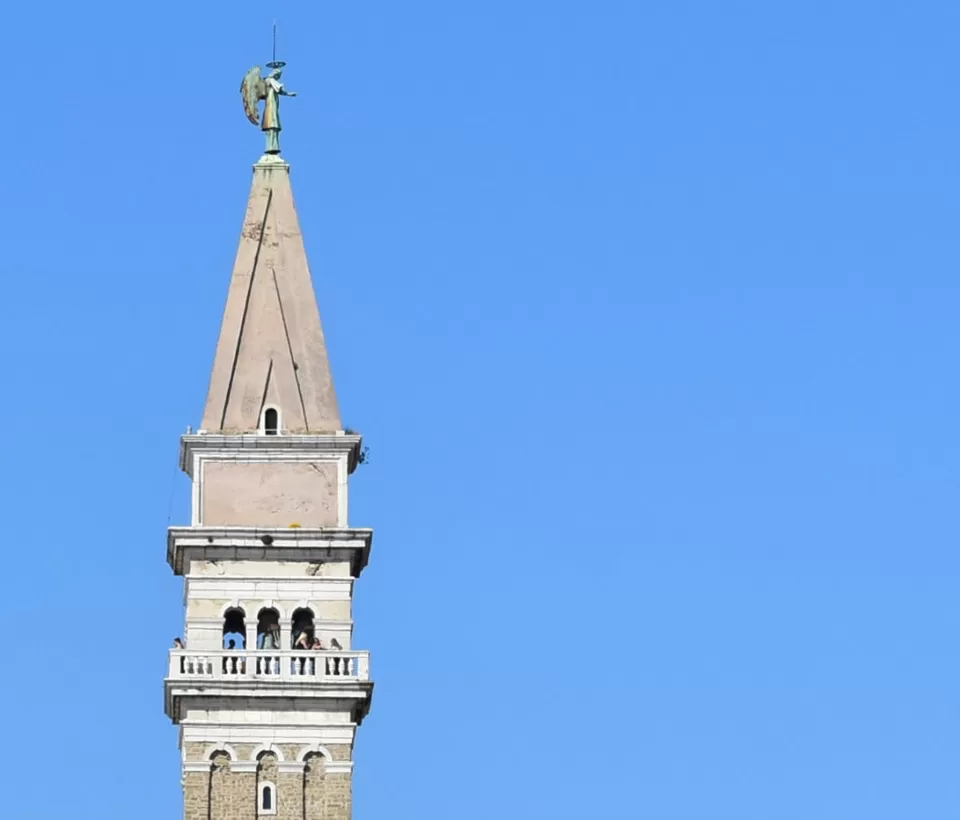 Walk on the Ramparts of the Town Walls of Piran
Symbolic to a medieval town, tall fortifications are an integral part of the skyline of Piran. Originally built during the 7the century, the city walls underwent several renovations during different centuries and the remains of the walls today signify that they were being used for the medieval type of defence. Hiking up to the walls can be a little taxing but the effort is totally worth it since it offers the most stunning views of the town and the Piran peninsula, and is a perfect spot for photography. Seven different city gates that form part of the fortification are still preserved and can be found while wandering about in the town. Entry fee to the walls is € 2.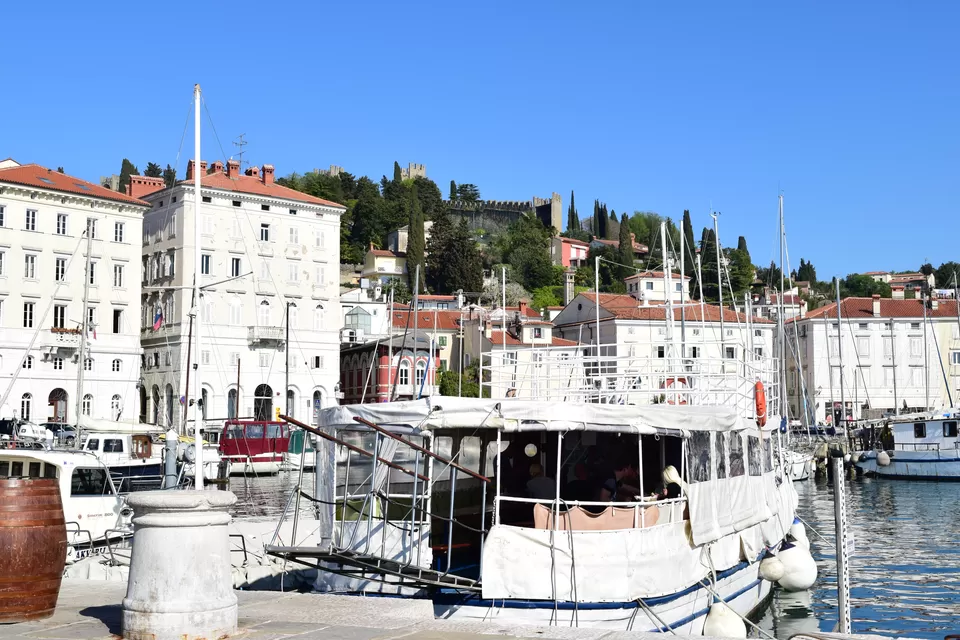 Wander about in the Labyrinth of Alleyways
Piran is blessed with some very psychedelic yet coarse alleyways wherein exists an undiscovered world, and are definitely a photographer's haven. Walls with flaked paints, clothes hanging from above to dry, stone arches, and louvered windows, these quaint lanes tell stories of life in Piran. While the alleyways seem like a reminder of a maze, it is difficult to lose one's way since every lane seems connected to the other and eventually leads to the main square.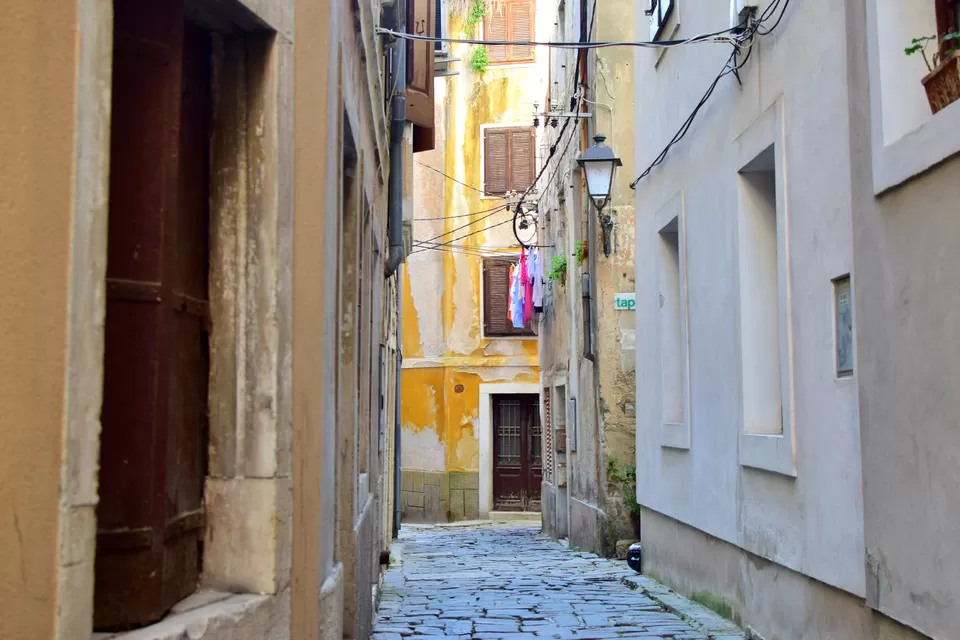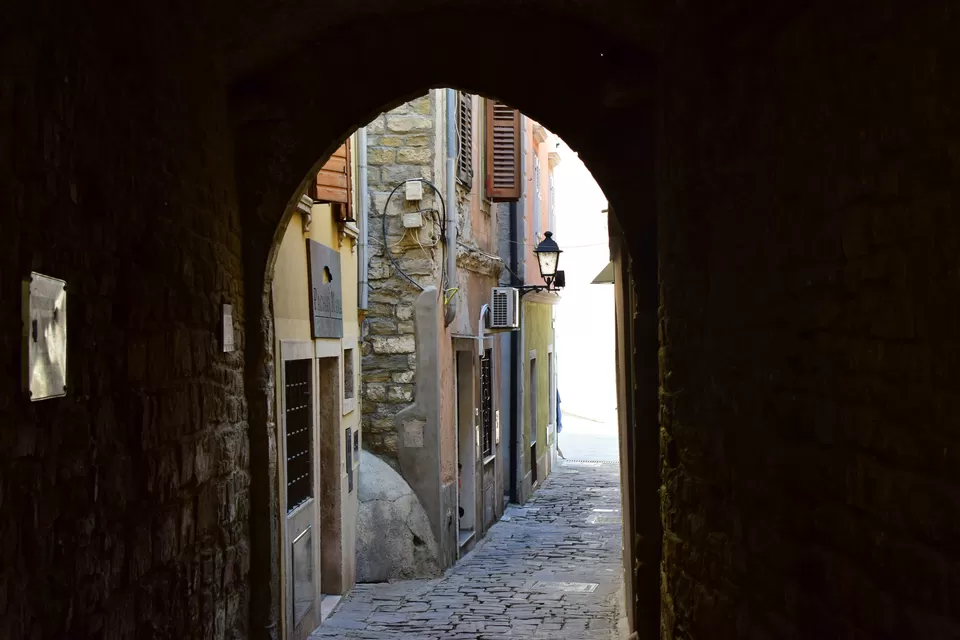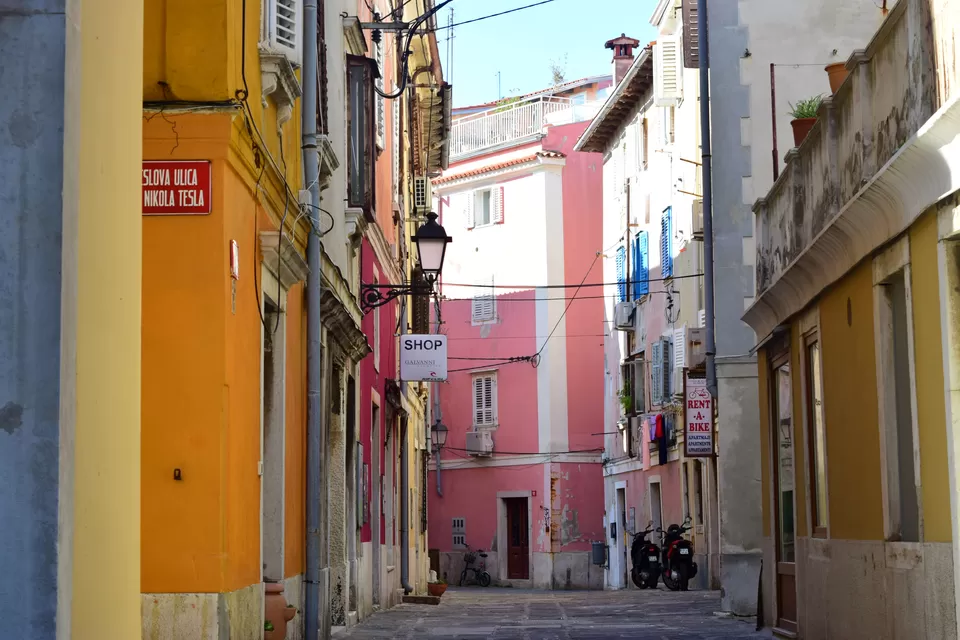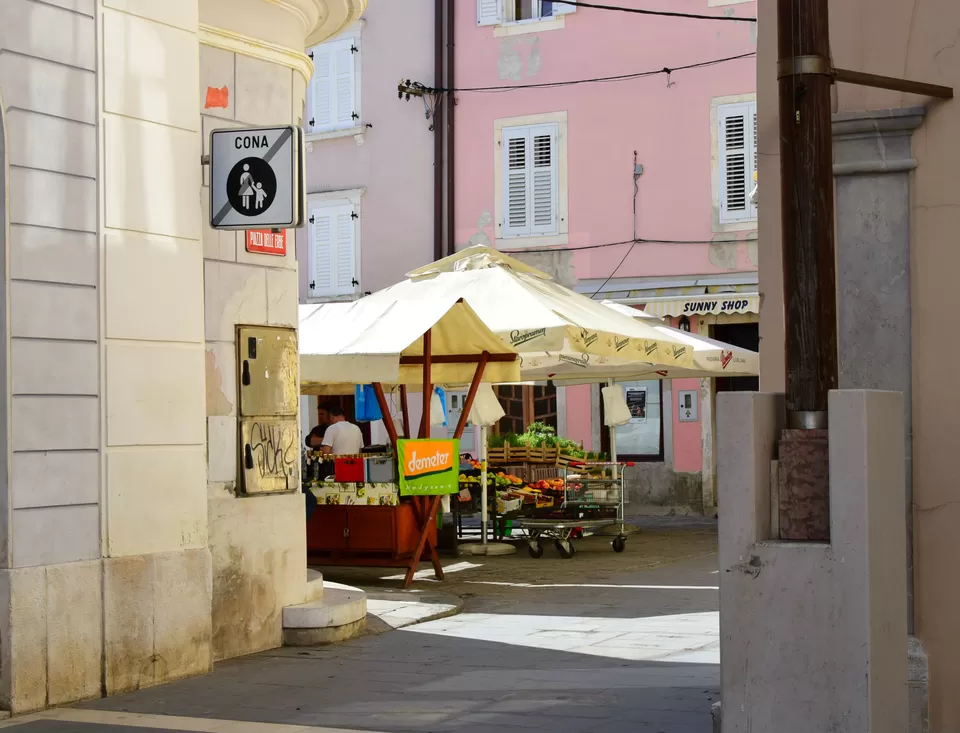 Go Scuba Diving
Immerse into the crystal blue waters of the Adriatic and discover an underwater world of its own. Whether a novice or an experienced diver there are activities and courses for all levels, that varies from a few hours to a few days. Fun diving starts at €22-25. For those who want to try their hands at scuba diving before committing to a course, packages are available at around €60, and refresher courses for around the same price. Depending on the intensity and duration of the course, fees can go up to €500. Piran Divers, Sub-net, Nemo Divers, Hostel Piran, are some of the recommended names.
Bike Down to the Neighbouring Resort town of Portoroz
Just 3.5 km away from Piran, Portoroz is a resort and spa town, and one of the finest seaside resort towns in the Adriatic. Its spa and wellness centers are renowned for healing and rejuvenation. The beach there is very inviting and is a perfect place to soak in some Mediterranean sun. Gambling is a major industry here and everyone is free to go and try their luck in the casinos. Hard to miss is the Kempinski Palace, a very posh hotel, and one of the most luxurious in the long Adriatic coast line, between Venice and Dubrovnik. In between Piran and Portoroz, are historic salt warehouses, which has a lot of cultural and historical importance; salt being an important commodity to the town of Piran. Today in its place, there is an exhibition gallery. Rent a bike at Luma Sport. Rates start at €3 for an hour and go up to €15 for the whole day.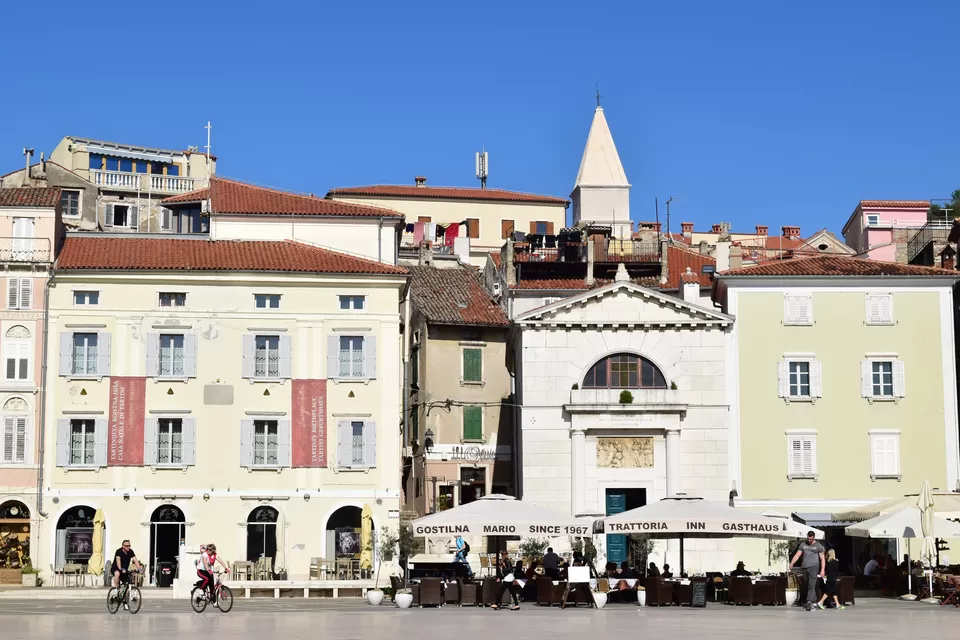 Visit the Secovlje Salt Pans
Salt production has been a very important industry for the people of Piran since the ancient times, and they say that the town grew because of salt. Some 8km from Piran, the Secovlje salt pans are extensive fields where salt is produced still using the traditional methods so as to preserve cultural heritage. Thier salt contains many minerals and microelements which are essential to the human body. The salt of Piran is an absolute must souvenir to bring home! Entry fee to the Secovlje Selina Nature Park is €5. Apart from the salt pans, there is a salt museum, an exhibition and sales centre, and a pub where traditional salt-pan dishes can be savoured. Renting a car or a bike is the most convenient way to reach.
Festivals in Piran
Salt Making Festival in April
Piran Summer Festival in July-August
Tartini Festival of Chamber Music in August-September
Getting to Piran
Flights from New Delhi or Mumbai via Amsterdam, Vienna, Frankfurt, Paris, or Zurich, and then an onward flight to Ljubljana, the capital of Slovenia. No direct connections are available as such. Buses and taxis are available from Ljubljana to Piran, and approximately takes less than two hours, depending on your mode of transport. Trains go only up to Koper, another town near Piran. Buses are available from Koper to Piran. Private and shared shuttles are also available from Ljubljana Airport to Piran.
Visa: Schengen
Costs
New Delhi to Ljubljana from Rs. 45,000 (return per person)
Local Transport from Ljubljana to Piran: varies €12-25
Koper to Piran: €1-15
Taxis from Ljubljana City/ Airport to Piran: from €100
Meal: €10 approx. per person per meal
Best Places to Eat: Casa Nostromo Restaurant, Ribja Kantina, Fritolin pri Cantini, Pirat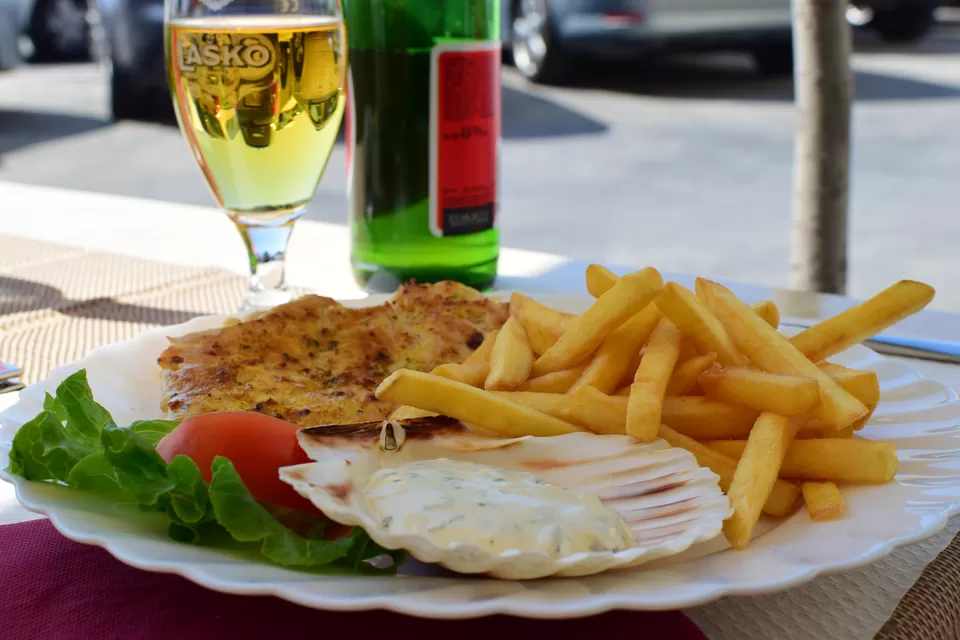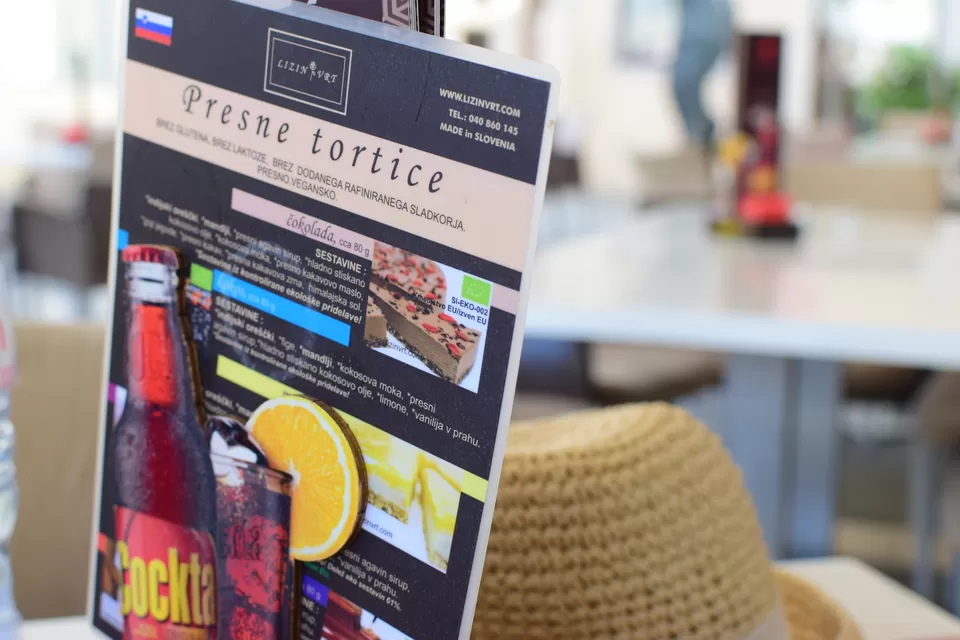 Accommodation
The whole of Piran is walkable so the distance of any accommodation really does not matter. However, preference may vary over proximity to the sea. There are hostels, private apartments, guest houses, and bed and breakfasts. Hotel Piran, Barbara Piran Beach Hotel & Spa, Villa Mia Chanel, Hotel Fiesa, Villa Piranesi, Hostel Piran, Hostel Pirano, Alibi B11 Hostel, Hostel Adriatic Piran, Youth Hostel Piran.
Peak Season: Hostels and Rooms from €50 per night; Hotels from €120 per night
Off-peak season: Hostels and Rooms from €25 per night; Hotels from €60 per night
Best time to visit: April to October; July and August are warmest, September can be rainy
For a posh and luxurious vacation, head to neighbouring Portoroz and stay in Hotel Kempinski Palace, Remisens Premium Hotel Metropol, Grand Hotel Bernardin
Peak Season: Hotels from €200
Off-peak season: Hotels from €110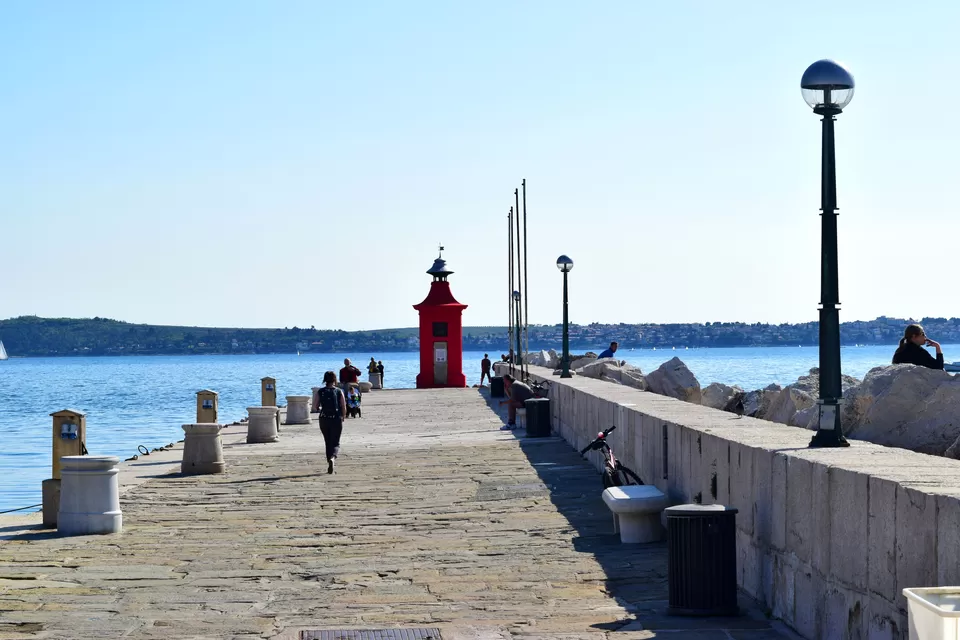 Have you been to Piran or anywhere in Slovenia? Share your experience with travelers in Tripotoand help them plan a trip to this incredible place.