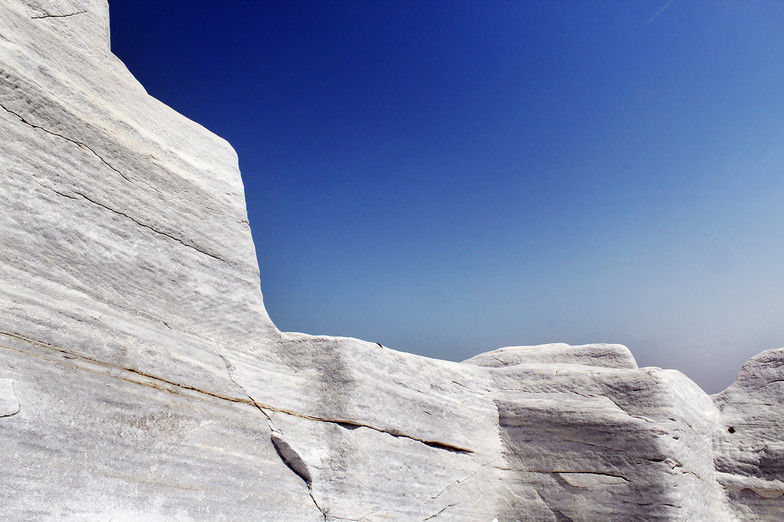 If you are not much of a sandy-beach person, but you like to spend time tanning by the blue sea, then I have discovered a perfect place for you. It's called Aliki!
Situated on the southern side of Thasos, Aliki is one of the most beautiful places on the island. The Aliki village that most people know, has 2 beautiful sandy beaches and some ancient Greek ruins nearby. Walking further by the two busy beaches and the small taverns, you can reach the marvellous shore covered with marble pebbles and white marble formations that resemble icebergs and freshly fallen snow. It is strange that what I found to be the most beautiful part of the area, it seems not so popular to tourists.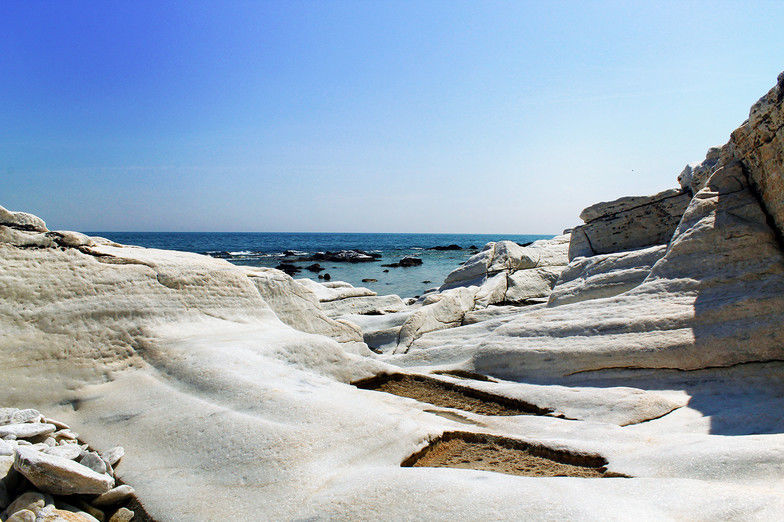 It is said that on this area is where the ancient Thassians had their marble extraction quarries. The quarries were active up to the early Byzantine times. The Thassian marble stone is famous for its pure white colour. 
Look around the Aliki gulf and you will actually see that all the rock layers from the one side of the beach to the other have been carved in an artificial way. Over the years, the tides of the sea have smoothed the edges of the stones and this stunning scenery was created.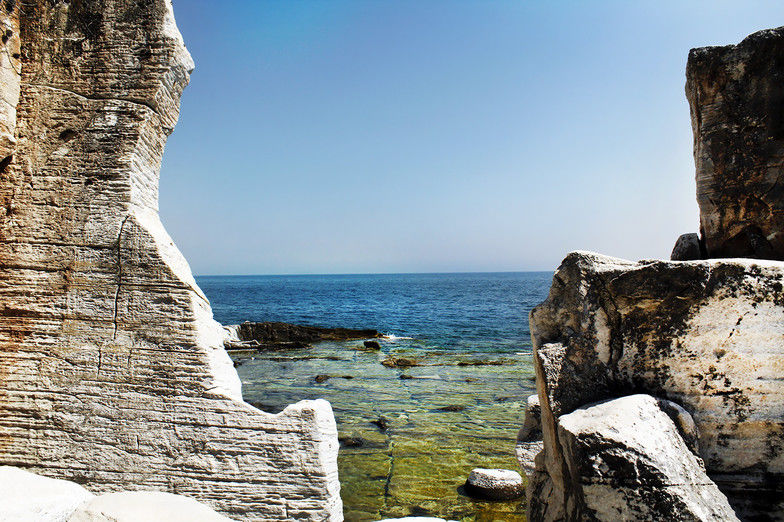 The most perfect time to visit the Aliki Beach is during May, early June and September, when the weather is warm, the place is clean and the tourists have not yet spread in every single square meter of the island. If you don't mind colder weather, then October and April are lovely too.