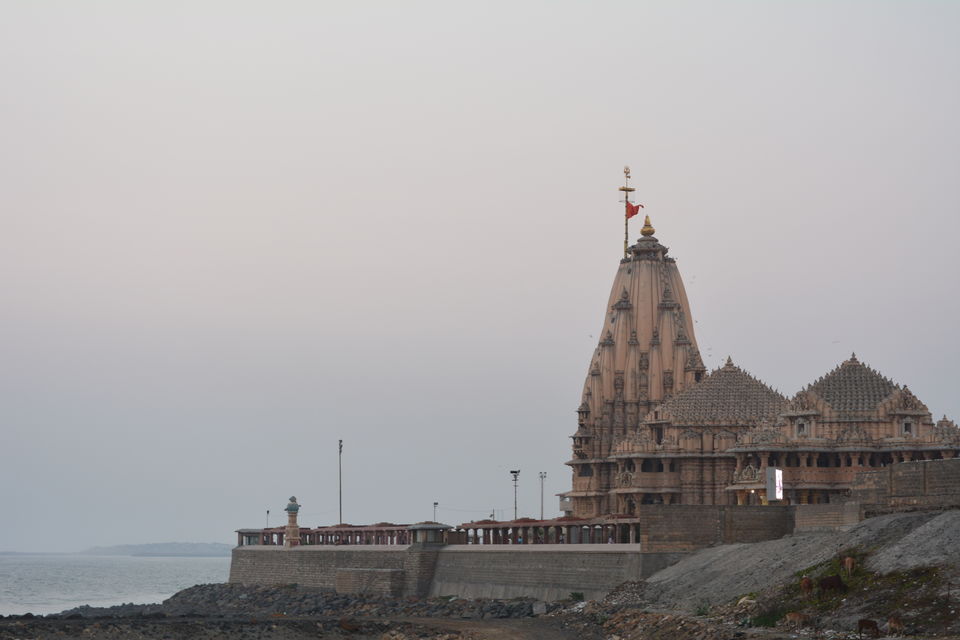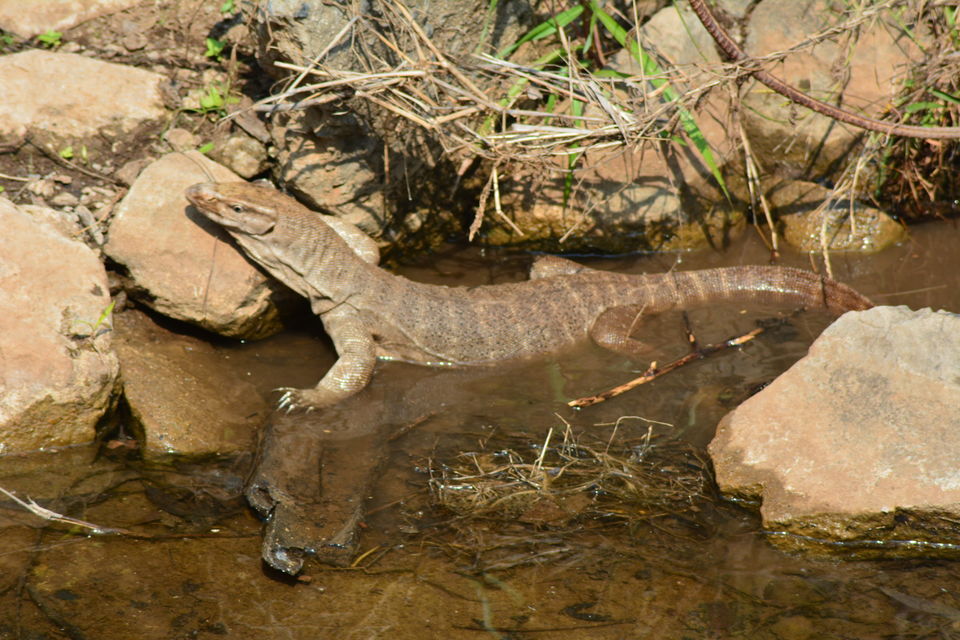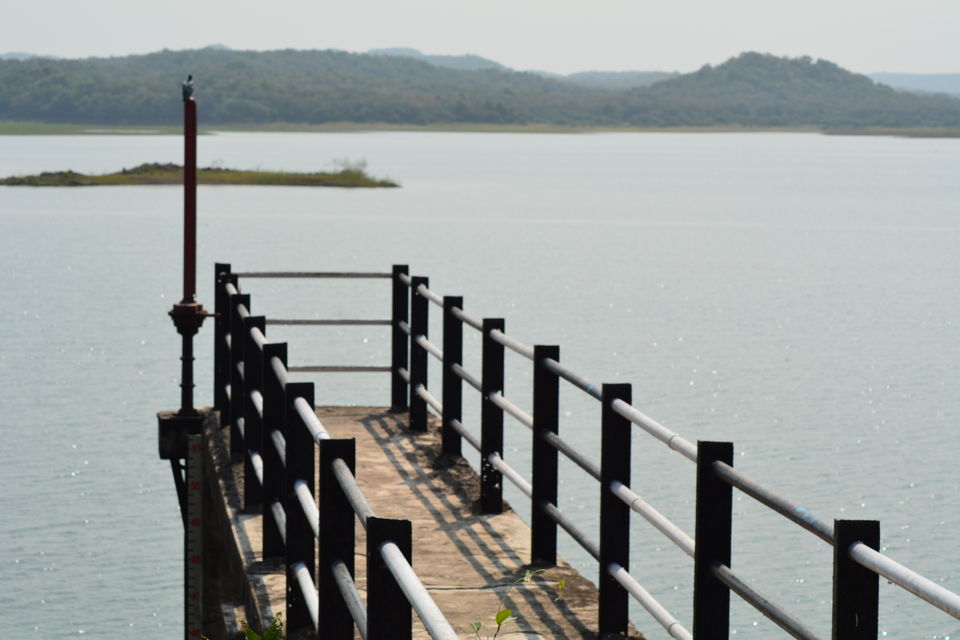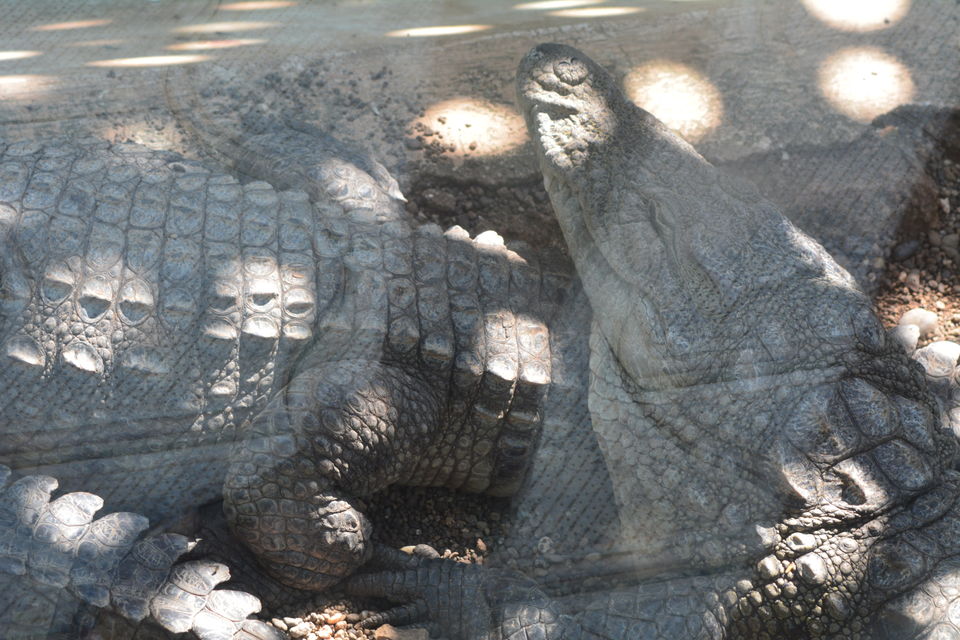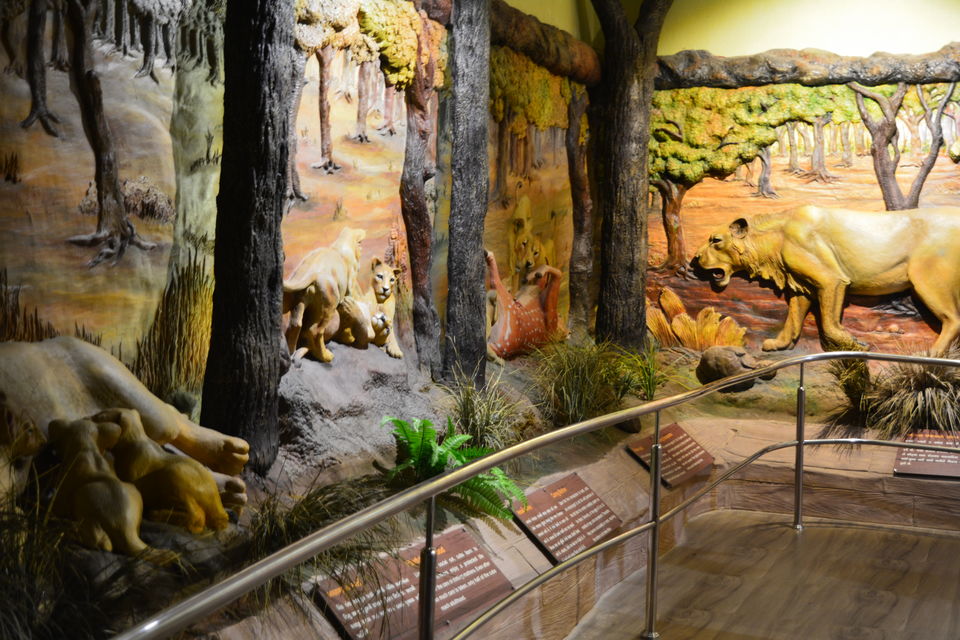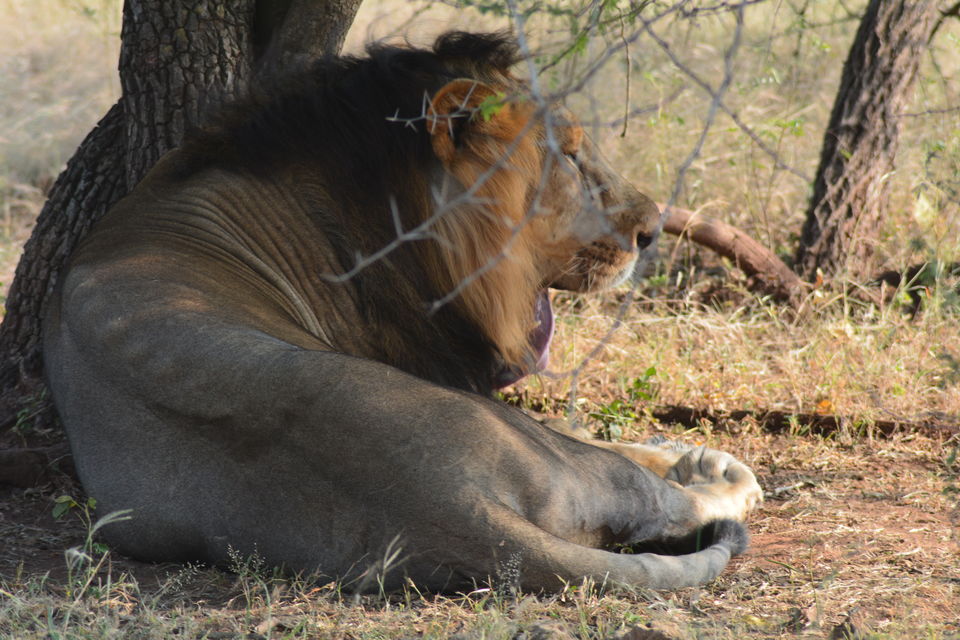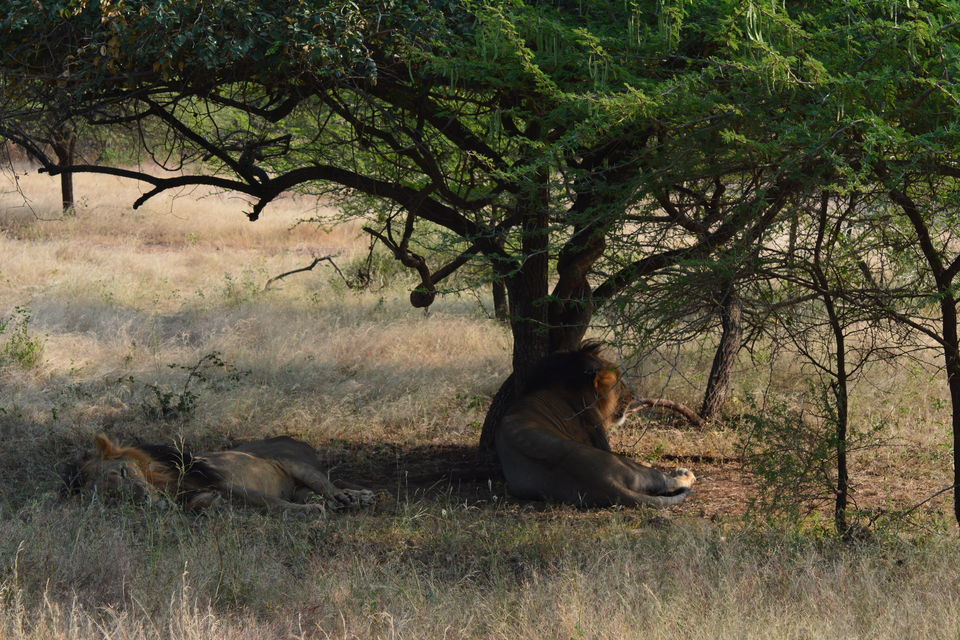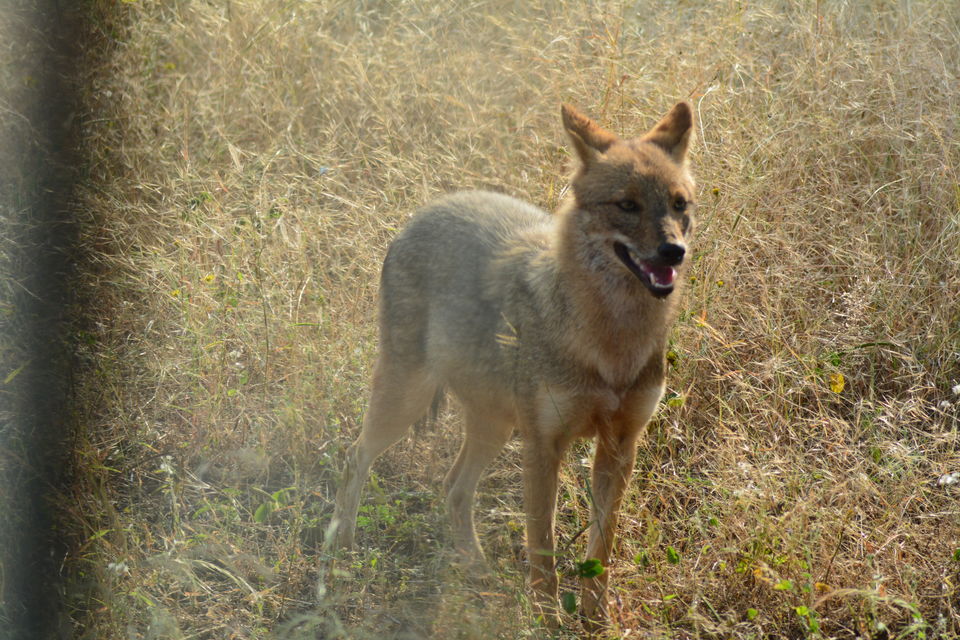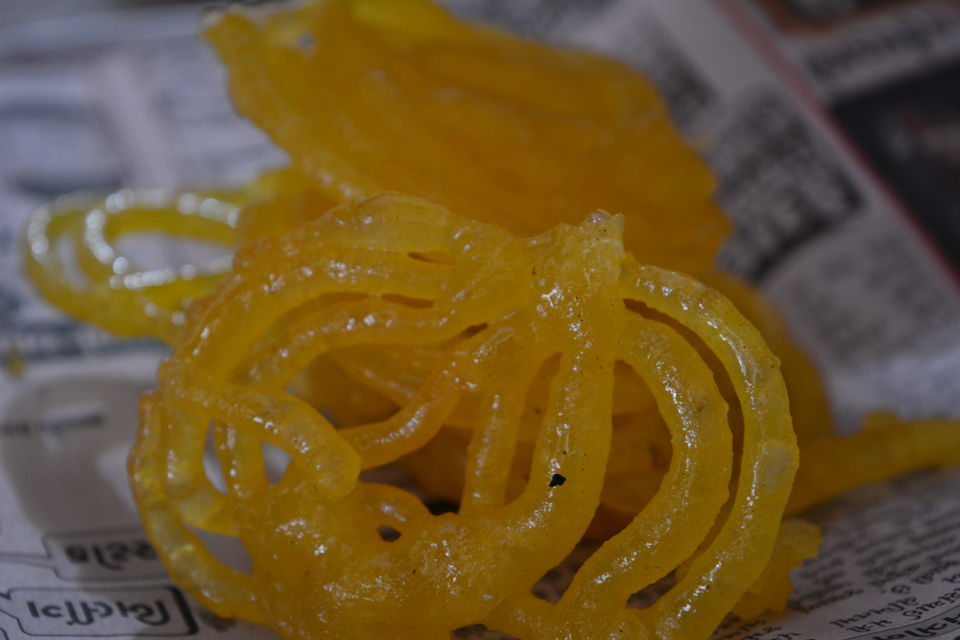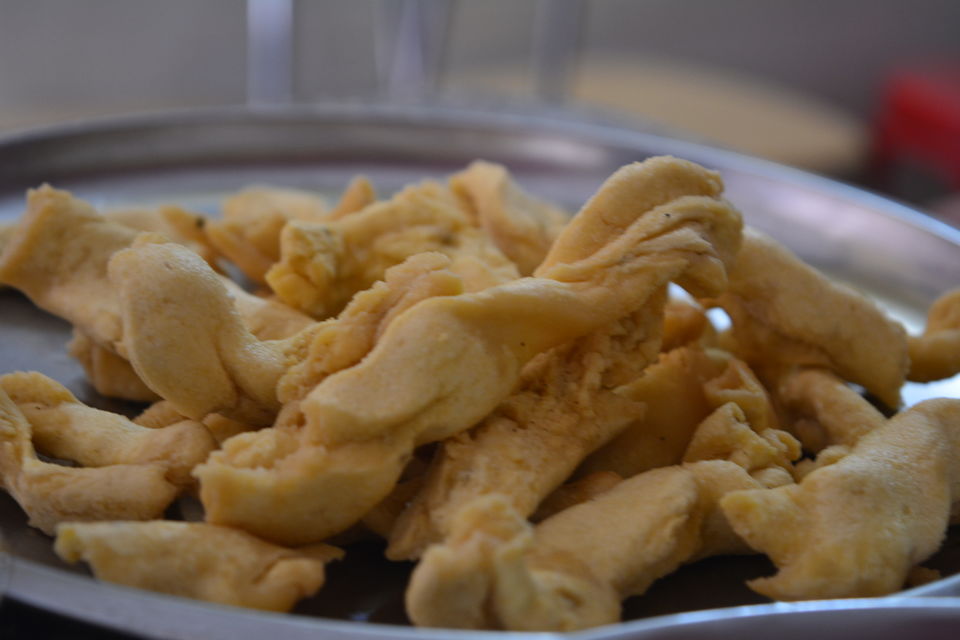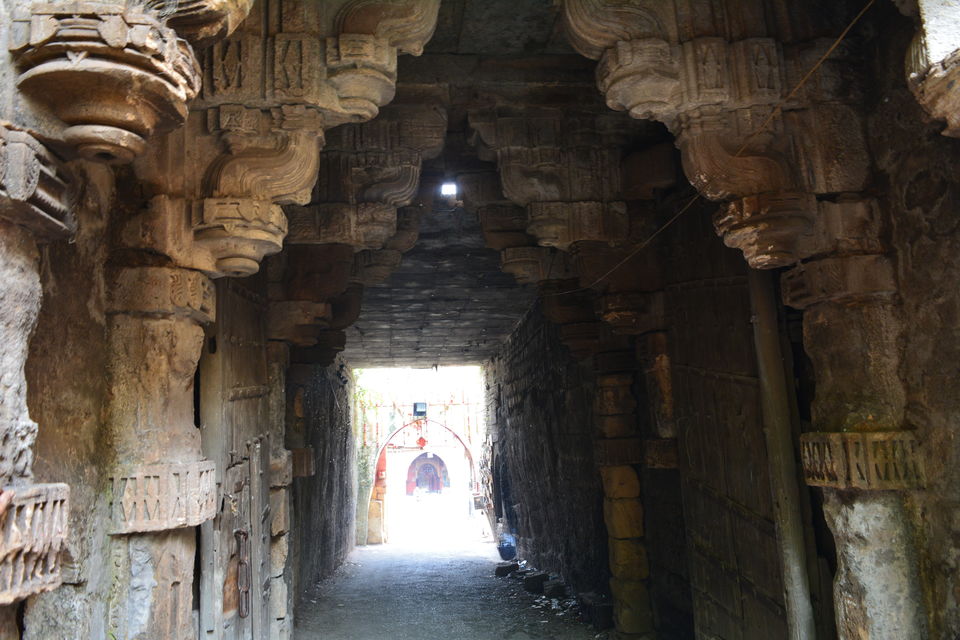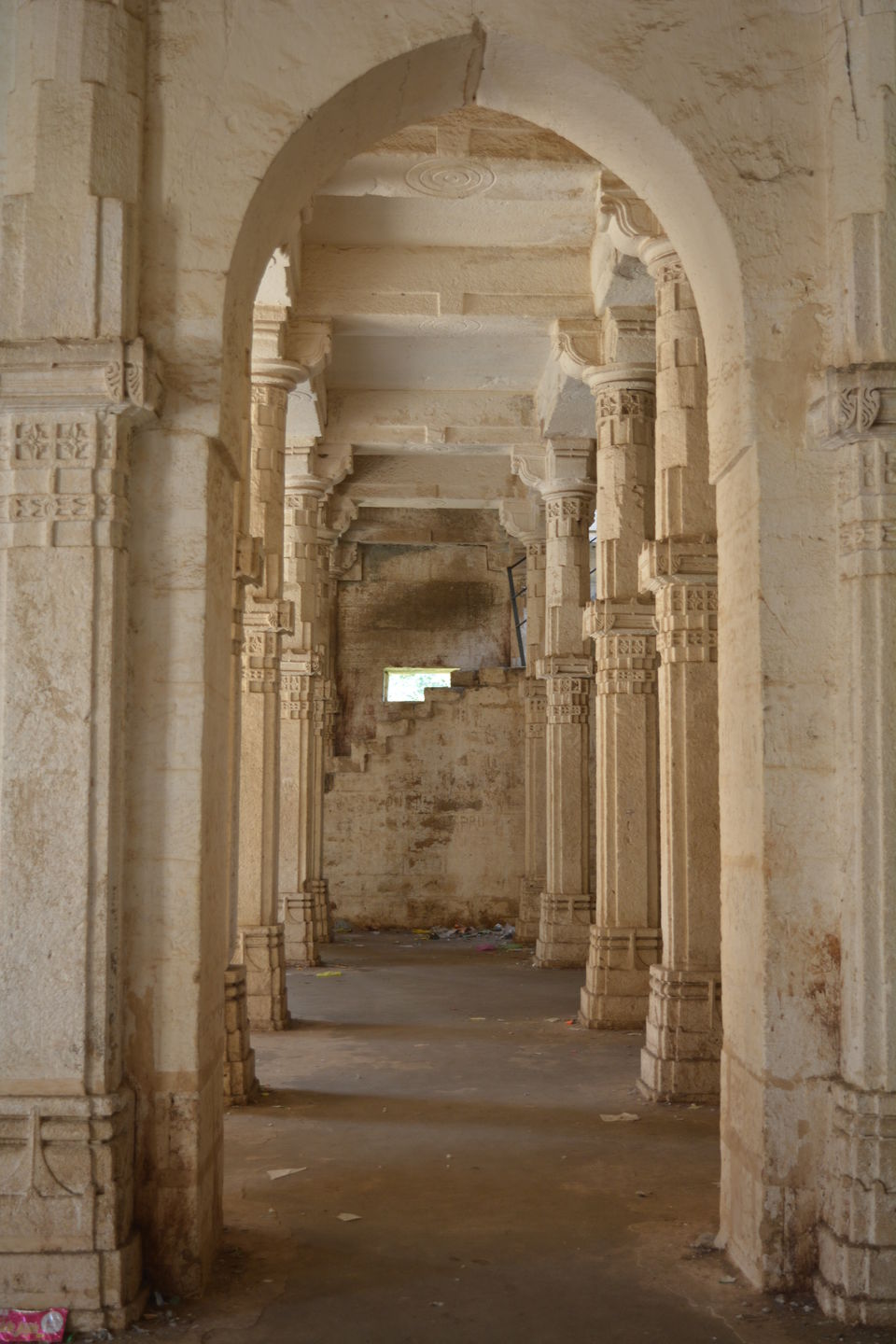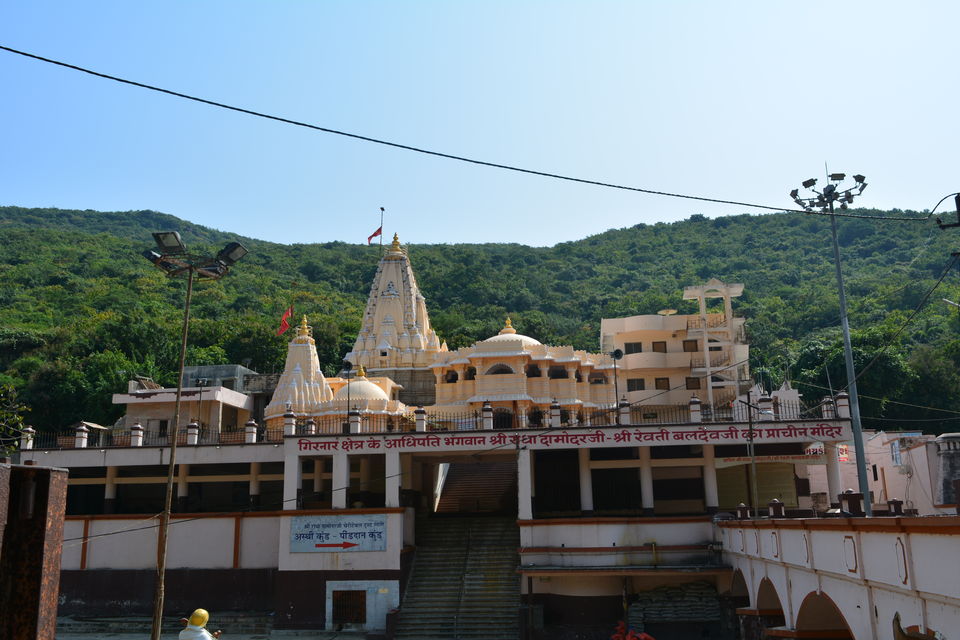 It was more than 2 years old plan, which kept on changing from time to time, trying to accommodate or fit in sometimes 3 or 4 days leave. Finally, it was executed this year. Booked the BCT-Veraval express for overnight journey starting from BCT at 8.20 pm which arrived at Veraval at 3.45 pm, late afternoon. Outside the railway station there are many Autos & taxis available. We got into auto which was little bigger than the normal autos in Mumbai with enough luggage space for four haversacks and four of us for a charge of Rs. 100/- which seemed reasonable for almost 20-30 minutes journey. We decided to book him for early morning trip to Sasangir for Rs. 600/-
Most of the hotels were full, after looking around we got one 4-bedded room for Rs.1000/-. It was much better than expected, only problem was with the running salty tap water. I guess it was norm for people around and we were like "its soooo chip chipa". It was just a night stay hence, didn't bother to sulk around. After freshening up, we decided to do a quick tour of the Somnath temple before sunset. Due to security reasons? Camera, Phones etc were not allowed in the premises of the temple. We were aghast; because three of us had DSLR's and intended to take pictures of this famed Somnath Temple. Reluctantly, we decided to go to the adjacent garden joining the beach. Two of us, Poonam & Sonali first went to the temple leaving behind all the belongings with Me & Kaveri. After 20 minutes, we both went for the darshan. The temple in itself was magnanimous, being one of the 12 Jyotirlingas, it was splendid in view. There was small queue which moved in steady pace. My favorite part of temple tours are the prasads in the form of Laddoos. Unfortunately, the quota for the day was over. Luckily, we got the share from Poonam & Sonali, who went earlier and had bought them. It was already 8.00 pm and we were hungry but couldn't resist the stalls on the road which were selling some wares. Later had dinner at Parth Restaurant. It was the usual Punjabi fare.
Next day early morning, we called up the Auto, he was there by 7.00 am. We checked out and were on the way to Sasan Gir. We had booked the permit for Gir National Park for 9.00 am & Devaliya Safari Park for 4.30 pm, two months in advance. One permit is valid for one Vehicle (6 people) for Rs. 1000/-. Devaliya Safari Park was for Rs. 800/- for four people. It was good decision to book in advance. Because when we arrived and went for Guide & Jeep booking, I saw some people trying to get permits which was unavailable. I had booked the permit using my passport details and they asked for the passport to verify it. I was shocked to the wits realizing I had not carried my passport. Suddenly I remembered, I had taken the Photo of Passport and stored it in my mobile for any future official use. Thankfully, it saved us. We were allotted one of the guide & Jeep. Being four we had ample space to dump our haversacks in the Jeep alongwith us. By 9.30 am we were on the way to the jungle. Again on the check post I had to hand over my mobile for the verification of Passport details again by the officer stationed there. While I and Sonali went to get the guide, Kaveri & Poonam went to get some breakfast. We had four stuffed parathas which was very appetizing. We got some good bird sighting alongwith some deers and Neelgai. I was little upset with the guide because he didn't show any enthusiasm in spotting the fauna. We had to keep scanning the landscape in hope of some sightings. He kept on insisting that we had chosen the wrong timing for the safari. According to him early morning and evening is the best time. We were disappointed from start because of those words. Still we managed few of above mentioned sightings. Safari went through different trails with ten minutes halt at Kamleshwar Dam. We were back to the Camp by 12.15 pm. We grabbed our sacks and asked the direction for Crocodile Rearing Sanctuary. It was adjacent to the camp. Almost deserted, we did some photo-ops and passed time till 1.00 pm. We had lunch at the restaurant, where the food was served after repeated reminders. We left Gir by 2.30 pm. Devaliya located in Gir Interpretation Zone was 20 minutes far from Gir. We reached Gir by 2.50 pm and got into already present long queue to inquire about the safari. I had assumed the timing to be 3.00 pm instead it was for 4.30 pm. It is a 30 minutes tour of the park. We checked the Gir Interpretation Zone where lifelike interpretation of jungle was made. We spent some time there and later relaxing in the adjoining garden. Also, shopped for nice hats at one of the stalls. Bus arrived at 4.20 pm, since number was already allotted at the counter, we got into the bus. We had sightings of Deers, Jackal, Fox, Leopard and finally the king – Two Lions who sat lazily under a big tree. One asleep another licking his paw, looking around at the buses and again going back to groom himself.
We were satisfied with the trip. We had to take the detour to Gir, to go further to Junagadh. We had booked two rooms at Junagadh for Rs. 948/- through Make My Trip site. The auto left us at the bus stand. We waited for sometime, sipping lemon soda to quench the thirst and heat. A sleeper bus arrived, which was on its way to Surat. We got in for Rs. 50/- per head. We were jumping with joy, unable to hide the happiness of getting in Sleeper bus for first time. People were amused to see four girls giggling and laughing.
We reached Junagadh by 6.30 pm. We took an auto to the Bus stand for Rs. 10/- per seat, as the Hotel Hamony, we had booked was opposite to Bus stand. It was more glittery in view, we were bit skeptical about it, till we saw the rooms, it was very good compared to the amount we booked for. We ordered scrumptious dinner from the in-house Utsav Restaurant and later dozed off to sleep.
Next day was for Junagadh Sightseeing, we felt bit awkward walking across the road, with people staring at us. The city didn't seem friendly. We hired an auto for sightseeing(Rs. 400), he took us around starting with Gujarati Breakfast of Khaman Dhokla, Fafda Jalebi & Pakoda. First stop was Mahabat Maqbara Palace. It was a beautiful monument with spiral staircase on both pillars on each side of monument. Next stop was Junagadh Fort, which was a very huge fort. We hired a guide for Rs. 200/- instead of getting lost in the fort. He guided us through every nook and corner of the fort for next 2 hours. Special mention would be the Buddhist Caves, which was underground and had 3 floors underneath. On the way back we gave a short visit to a temple, and wound up the trip by asking the auto driver to drop us at Swami Narayan Temple. We had time till 5.30 pm. We went around and went back to the hotel to collect our haversacks. We asked the manager if he cold spare one of the rooms for 10 mins, for us to freshen up. He was reluctant initially, after coaxing a little, another manager agreed. We left for the station by auto.
Our train to Ahmedabad was scheduled at 9.00pm. We had time till 9.00, and Waiting room was empty and clean, Poonam & Kaveri started their Lavani dance while Sonali & I applauded. After some time pass, we boarded the train setting the alarm clock for 4.00 am. We reached Ahmedabad by 4.30 am, had a buffer of 1 hour for next train. We had breakfast in the railway canteen and boarded the next train to Surat. By 8.30 am we were in Surat. Being early morning, it was difficult to find a hotel for breakfast, most of the shops and hotels open up by 10.00 am. We went around and found one Restaurant open. We had breakfast and proceeded further to Bombay Market. Market had blocks from A to Z. We spent time going around and shopping for some time till 1.30 pm. We came back to station and had Lunch. Sonali & I had train for Borivali, while Poonam and Kaveri were scheduled for Panvel train. After the successful trip, there had to be some mishap. As bad luck would have it, someone stole Sonali's loaded haversack. We looked for it around, couldn't find. Luckily all the valuables were in handbag, close to us, while the haversack had clothes and charger. Our bags were pushed back, away from our sight, hence couldn't keep track of it. We reported the loss to the Borivali railway office, they said it is a common thing in that route and we wondered why warnings are not announced or why action or culprit is not apprehended yet? Instead they were coolly suggesting us that, if complaint is made then we will be called anytime of the day to come back and check the information received. We decided to forgo the matter and proceeded towards home, with lesson to be more careful!
Total budget for this trip: Rs. 4500-4700/-