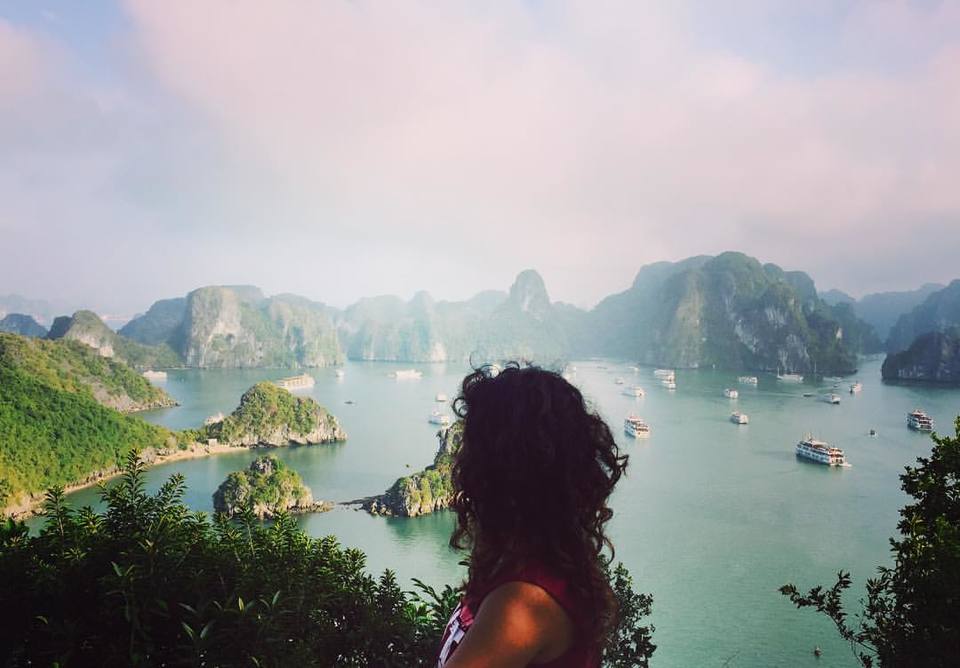 the impulsiveness of one's heart knows no boundaries and no matter how amateur you are- once you've decided on something, the path paves it's own way...
one such evening whilst dealing with the mundane office-home chores and coming to terms with the fact that I will turn 25 in two weeks made my heart sink and my mind decided to do something about it. Something which I could cherish forever of doing while I was 24, something which I had never done before, something which was more than just something... 4 hours of introspection, planning, plotting, googling and there I was- with tickets booked for Vietnam: first international trip, first solo trip, no idea of what to do next, but yeah, there was no looking back. The tickets were booked! Since the plan was made all of a sudden, the budget and time was on a shoestring. 10 minutes into images of Vietnam and I knew North Vietnam it was where I was heading to...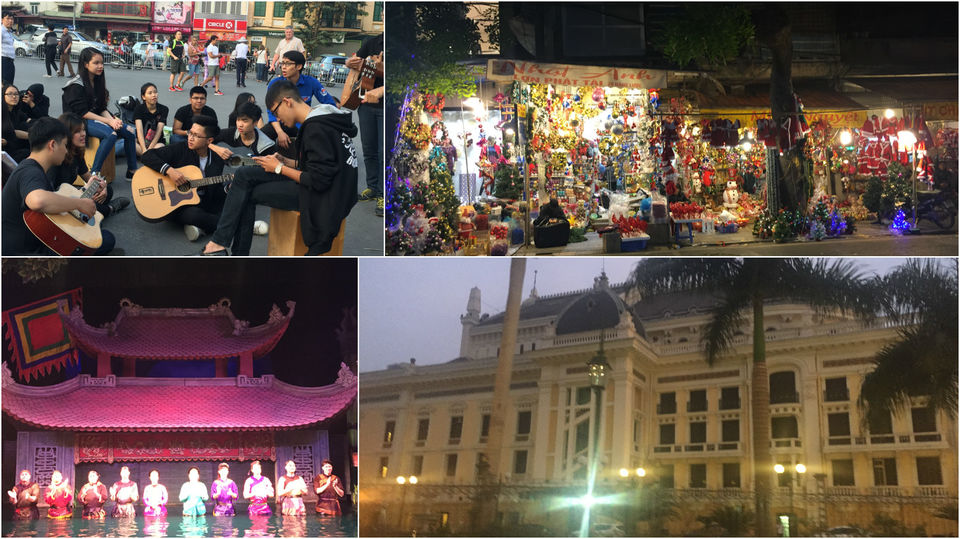 being the capital city of Vietnam, there is nothing that Hanoi is devoid of. Starting from malls to museums, parks, lakes, pubs, food joints and what not! You can easily roam around in Hanoi for days without getting bored.
Must do: watch the Water Puppet show; take a stroll around Hoan Kiem lake; watch local people perform on roads; visit the Maison Centrale; take a rickshaw ride around the city; have amazing local noodle soups and most importantly- roam around on your feet as much as possible- the roads and lanes of Hanoi are so picturesque that you'll fall in love with the concept of walking...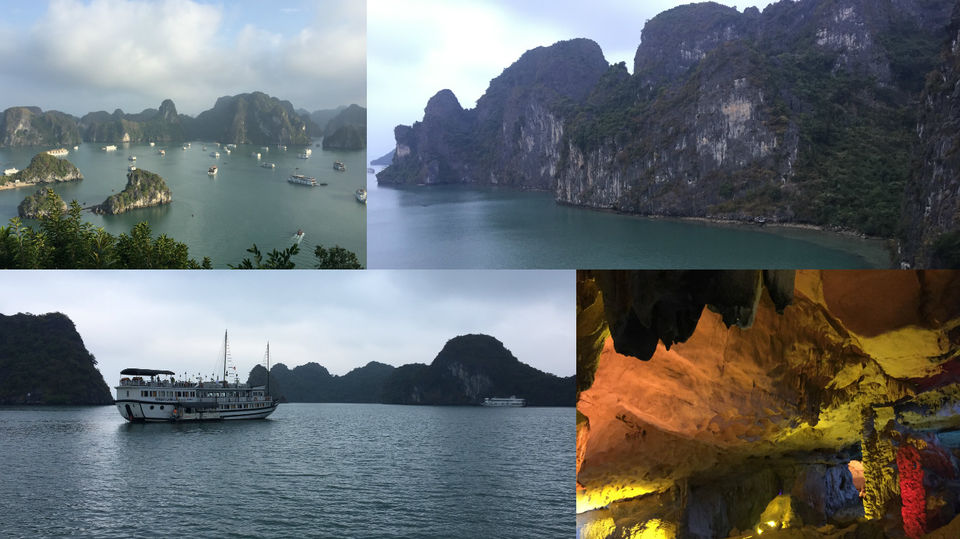 undoubtedly the best part of Vietnam lies in the thousands of Limestone karsts in different shapes and sizes spread across the Halong Bay. The beauty of this place cannot be described in mere words and you need to see it to believe it. A 4 hour journey from Hanoi and the best place in the north.
Must do: stay on a cruise overnight sailing across the bay; visit caves in the Halong Bay and get amazed by the beauty of it; climb on the top of Ti-Top island and watch the view from the top; visit the oyster farms in the bay; do fishing in the bay; do kayaking; sit under the stars and see numerous other ships sparkling in the bay; stay for a day in an island in the bay- these 2 days will make you feel like you've lived and experienced so much in just 48 hours...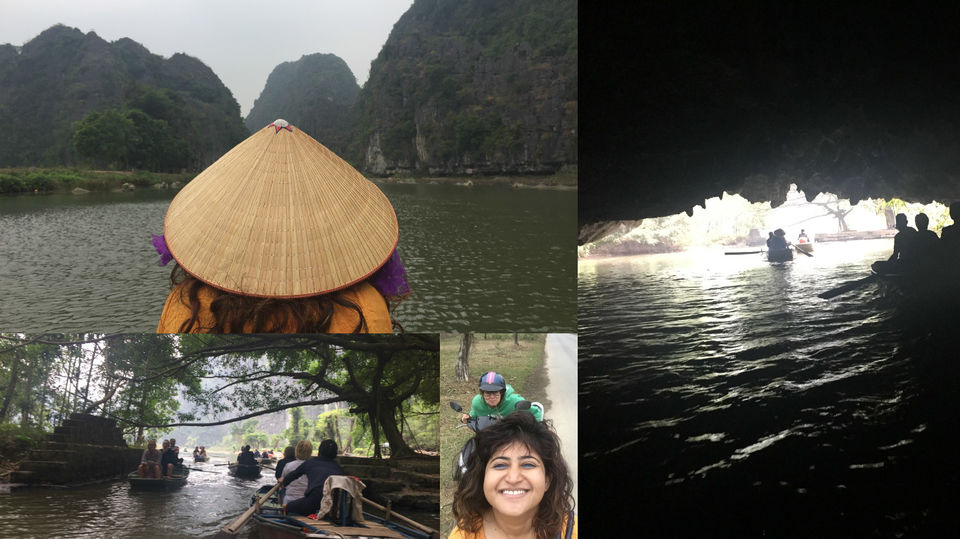 outside the city, at a 2.5 hours drive is this beautiful place. Unlike other places, Ninh Binh is serene and gives you a chance to explore the nature and it's beauty.
Must do: boat ride in Tam Coc river; cycling across; renting a scooter and roaming around the entire city; visiting pagodas and caves...
Vietnam is a beautiful country and you'll enjoy every bit of it- doesn't matter if you are travelling solo or in a group. You'll find all sort of people from all across the world. The hostel life and the cruise stay will give you memories for lifetime and high travel goals. North Vietnam is a must visit for anyone and everyone who wants a mix of almost everything....
A minimum of 5 days in hand and INR 50K in your Bank Account can give you an awesome trip to Vietnam.....
Frequent Searches Leading To This Page:-
India To Vietnam Flight Cost, Hyd To Vietnam Tour Package, Vietnam Travel Package Deals, Northern Vietnam Tour Package, Cheapest Vietnam Tour Package From India, Vietnam Tour Package From Kerala, Vietnam Tour Package For 3 Days