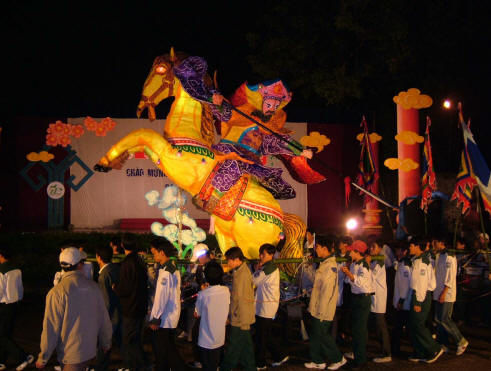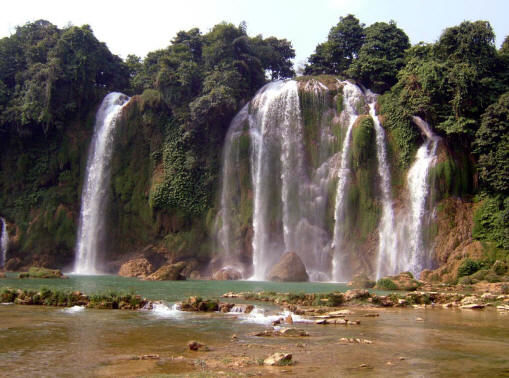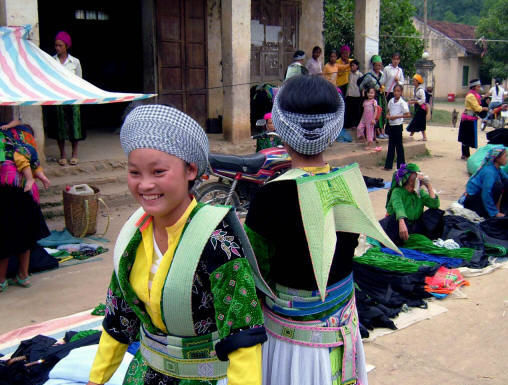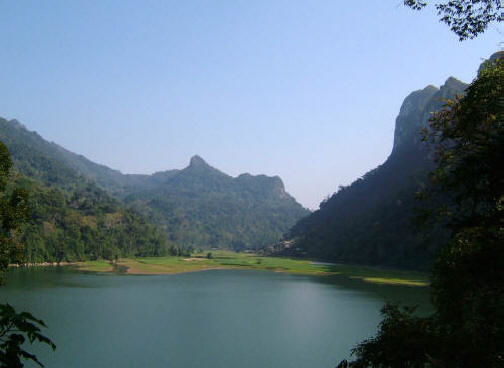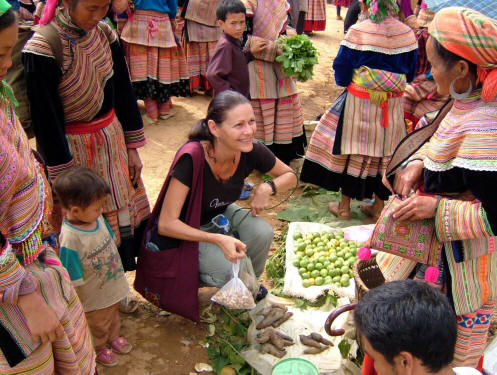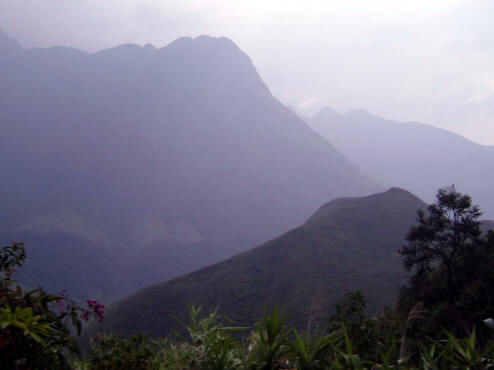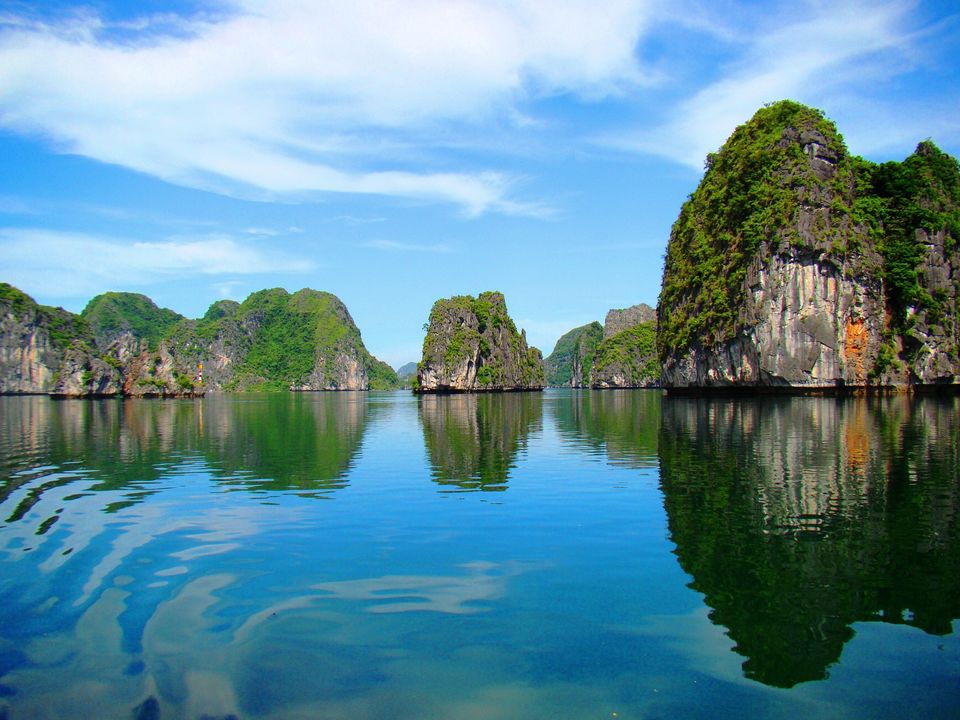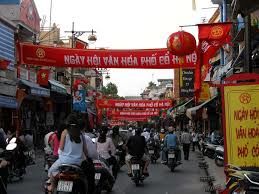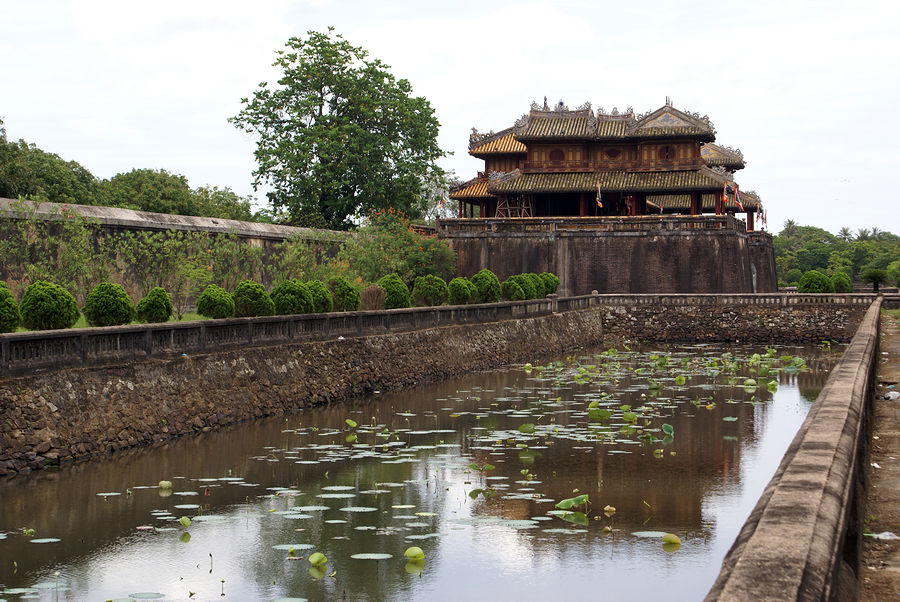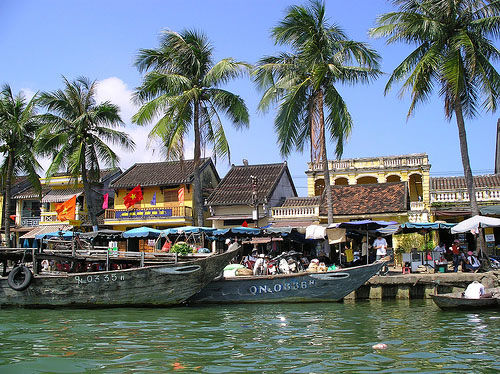 When landing in Hanoi, Vietnam's capital city, it was as if the tape of our lives was suddenly switched to fast forward. Beep, honk, beep! This never-sleeping city keeps you on your toes, as thousands of 'moto' bike drivers get you in their sites and barely avoid hitting you while crossing a street. Like Indiana Jones on his last crusade, you have to just step out into the void, knowing that you will get caught up in the flow and burped out on the other side. Vietnam has a rich, intriguing history. This diversity is linked with the many wars and occupations by the Chinese, Khmers, Chams, Mongols, French and Americans, to name a few. This vibrant nation should never be underestimated. Always getting out from under conflicts these strong people are once again struggling to make their way in the world.
Having bought a six-month Vietnamese visa in Laos we had a lot of time to explore this fascinating country. Taking the slow, arduous route around northwest Vietnam found us staying in Son La, Dien Bien Phu, and Tam Duong. All these towns are connected by miles of winding, bumpy roads meandering through scenic mountain landscapes. Exploring Vietnam is fruitless without meeting and spending some time with the locals. Nothing teaches you more about the culture. Most foreigners think that Vietnam's culture is in some remote village. A mistake. The simplest way to have a great experience with the locals is to visit the markets. Catch the local bus there and share experiences like bargaining for vegetables or buying supplies elbow to elbow at the many stalls. Do what the locals do.
We admit that Vietnam may be a challenge at times for the faint of heart or the thin-skinned traveler, but don't listen to any disgruntled reports of this stimulating country. Spend some time with remote country folk before passing a verdict. As the Aboriginals of Australia say, "Observe and Allow." Go past the tourist-weary touts and find the smiles hidden around every corner.
Our journey through Vietnam lasted for around five months. To make it easier for you to read about everything we did there, we have split it into two parts.