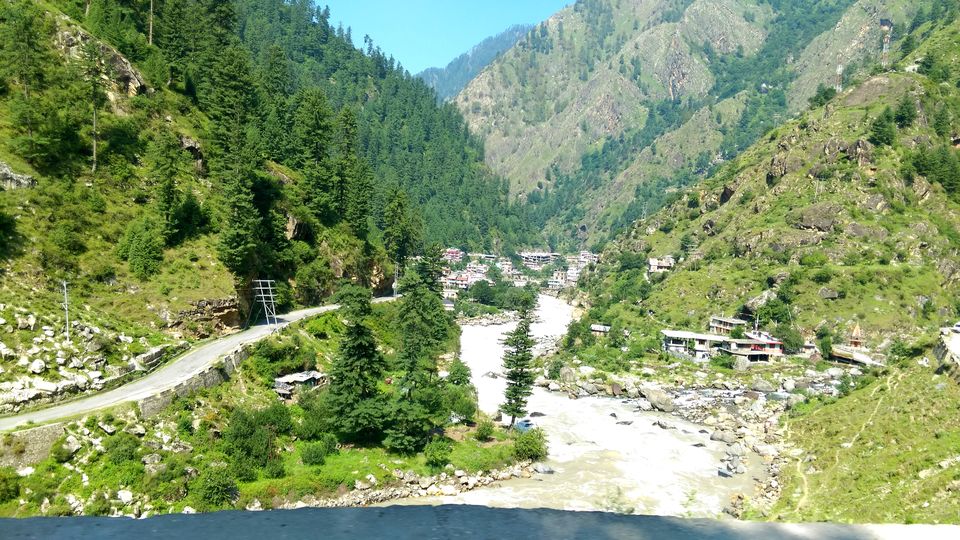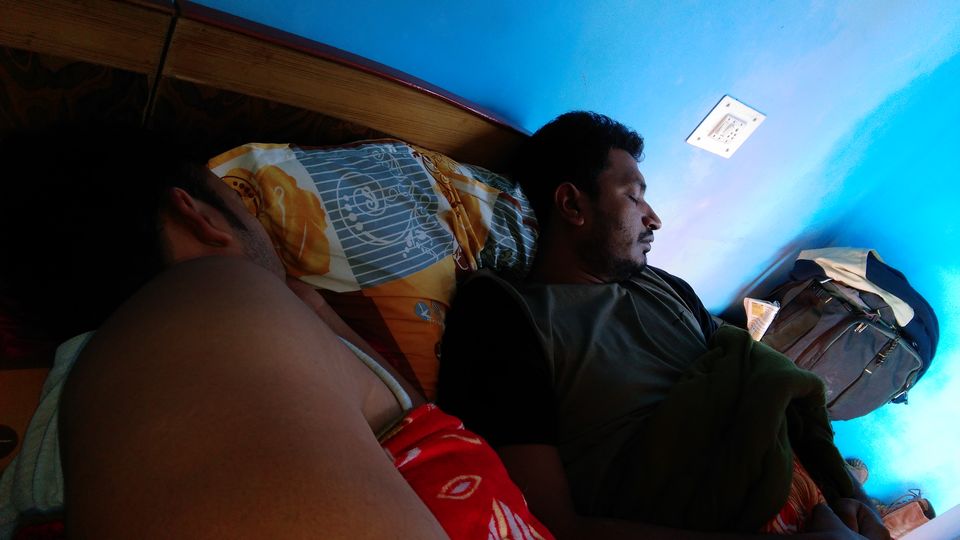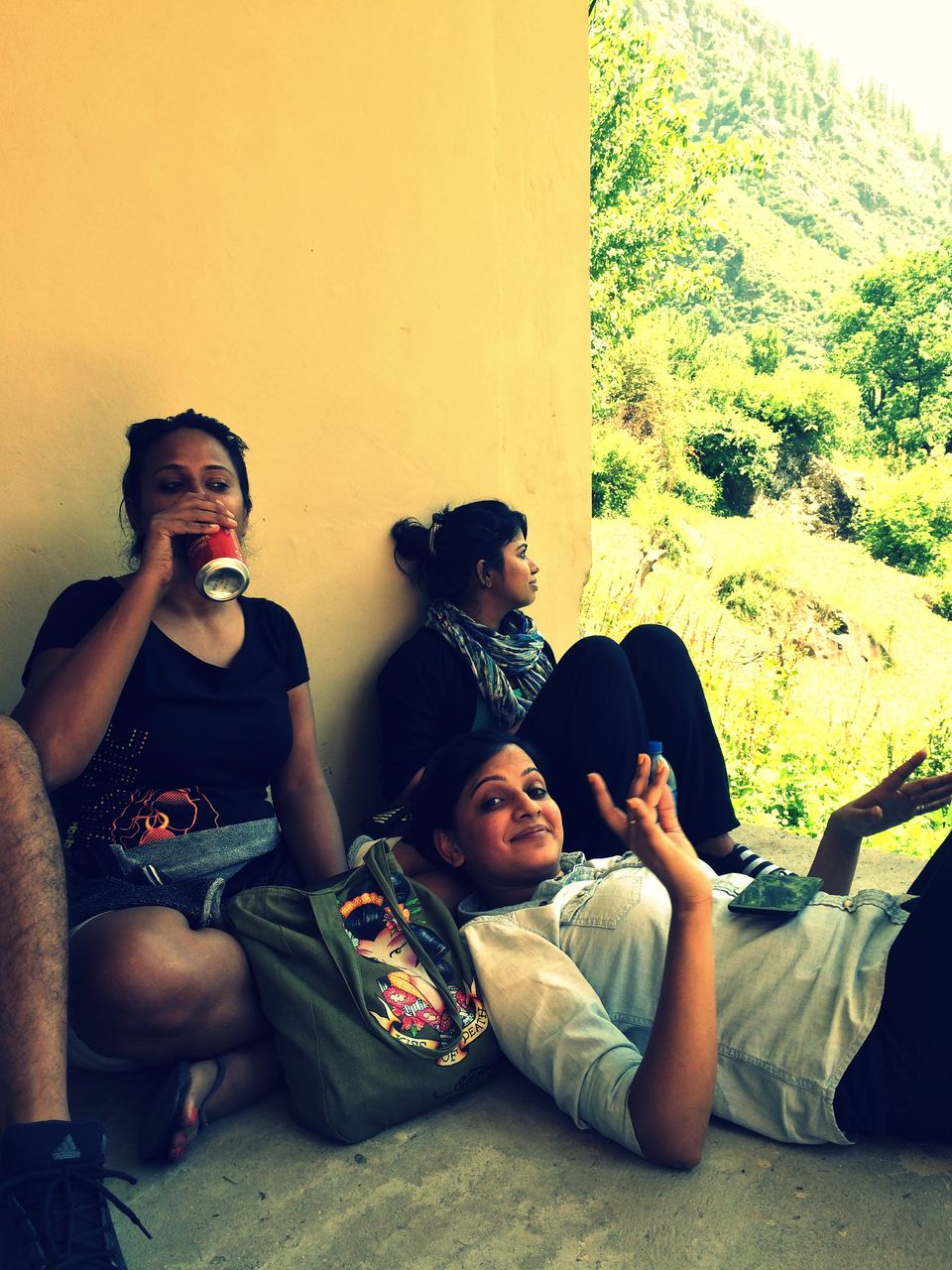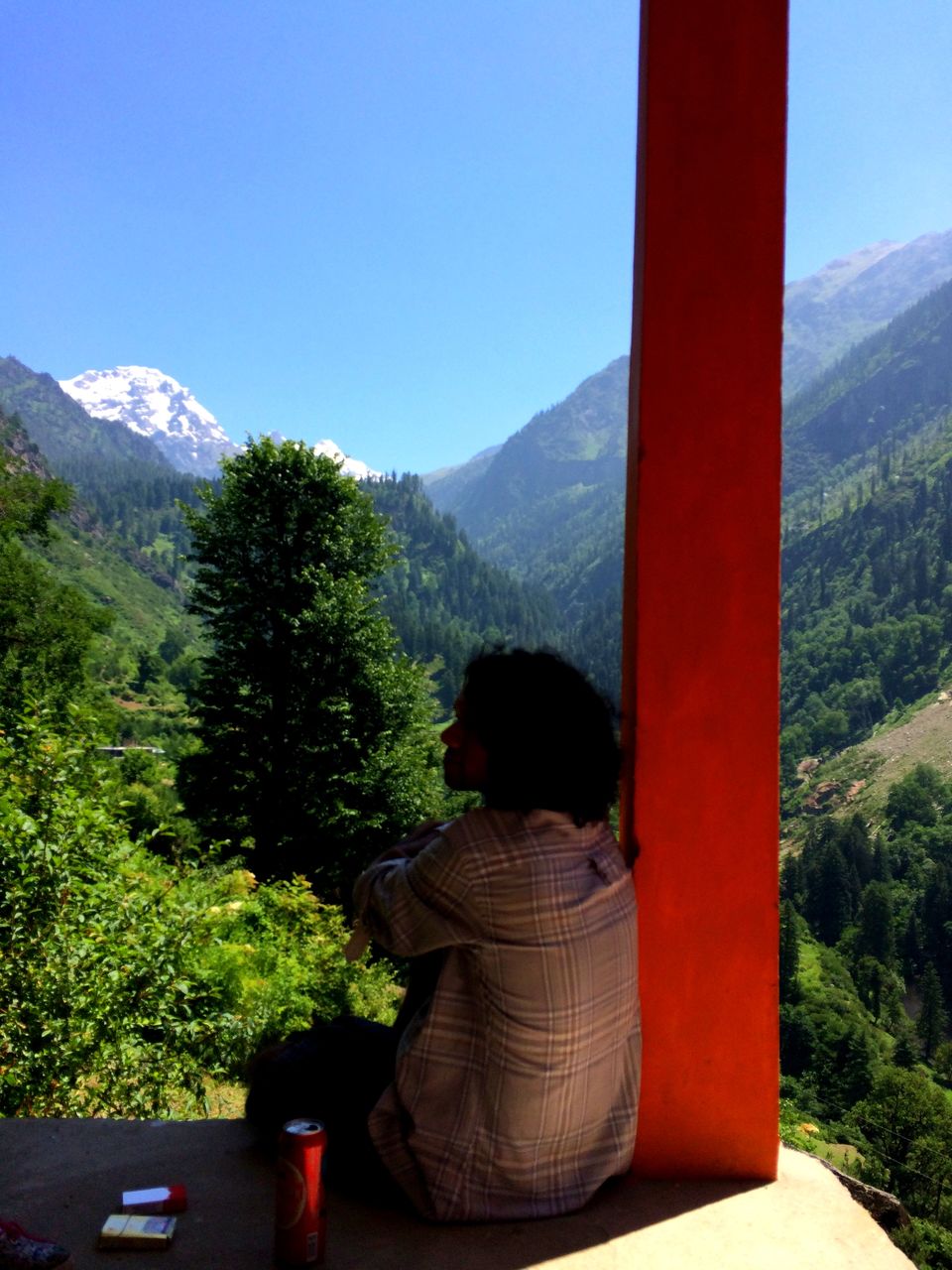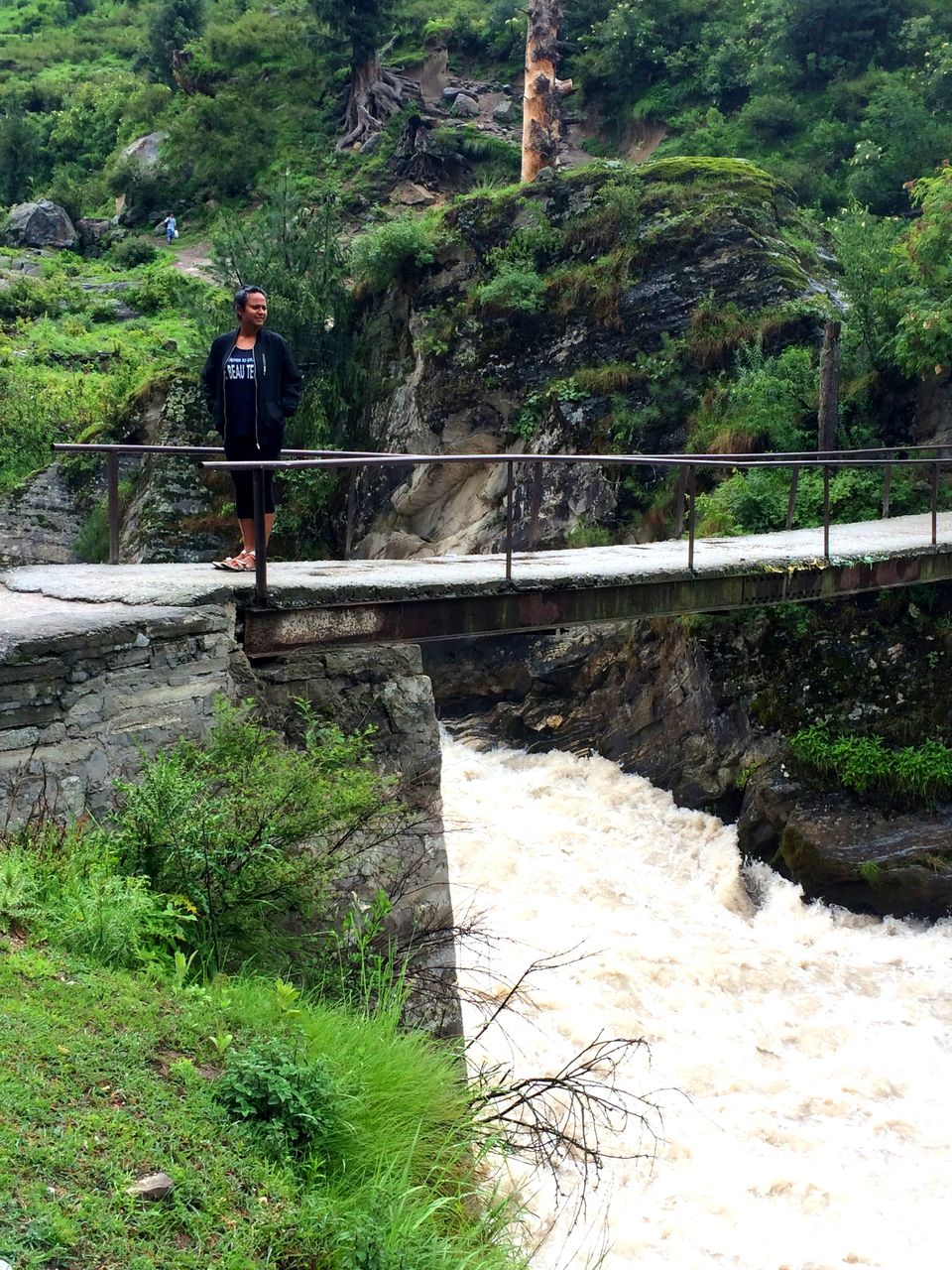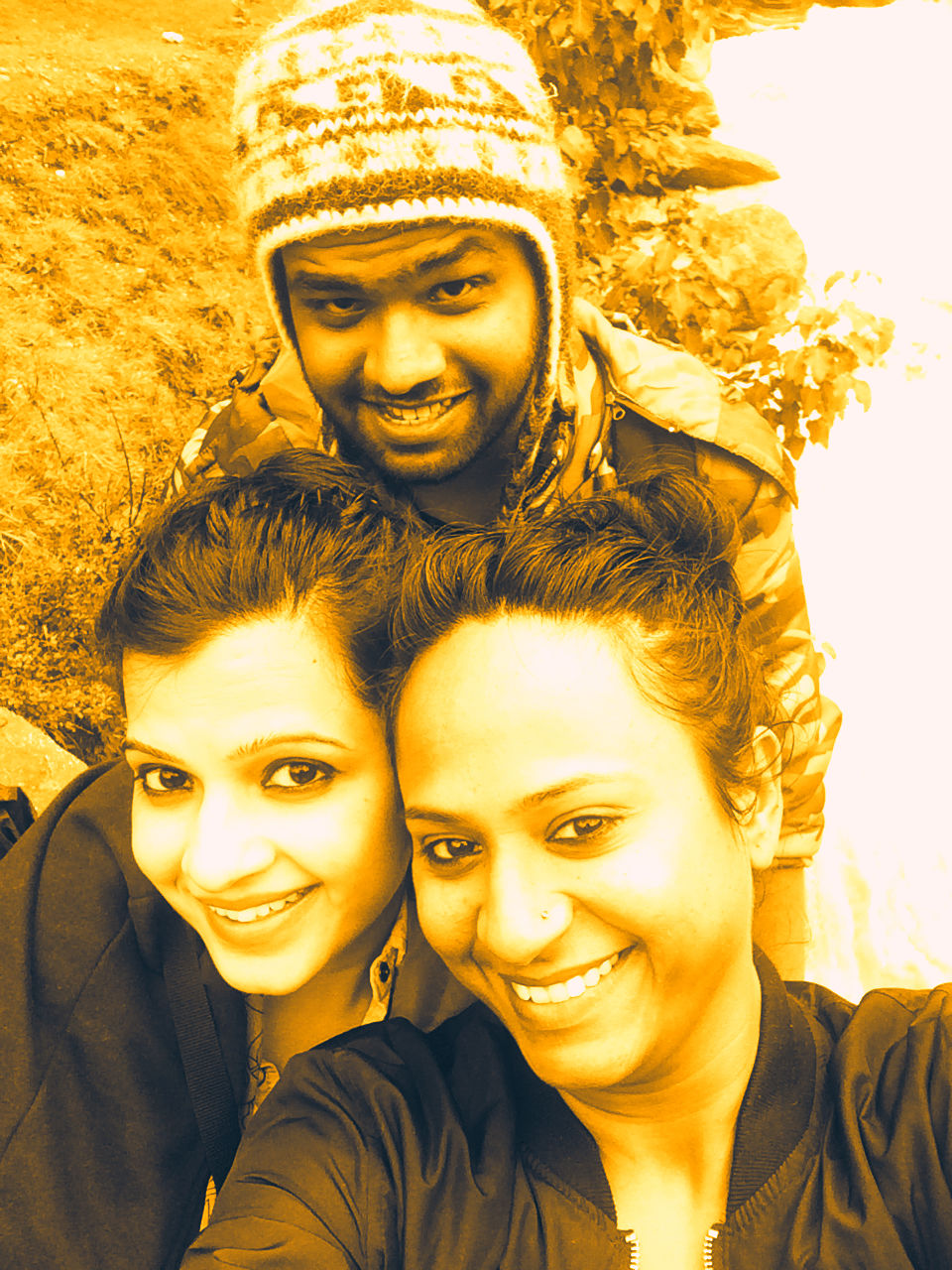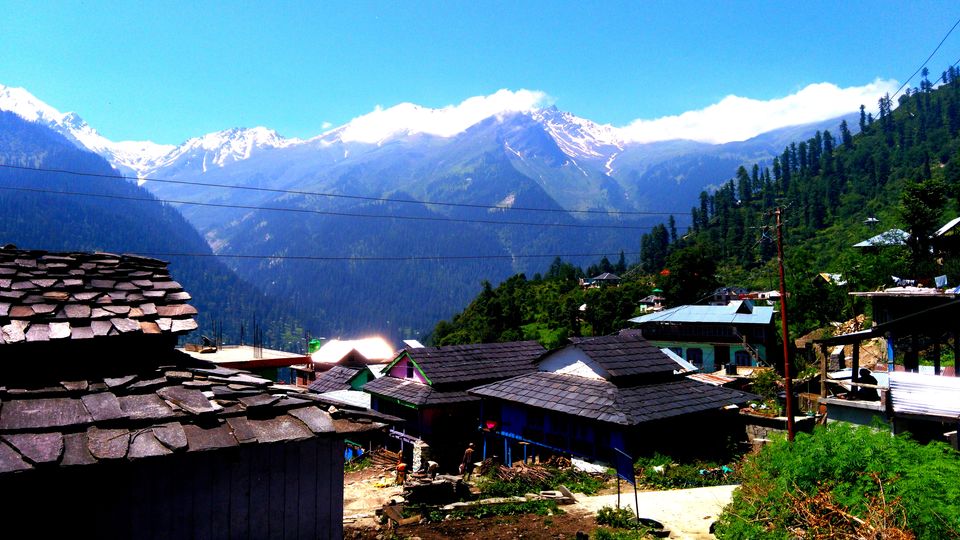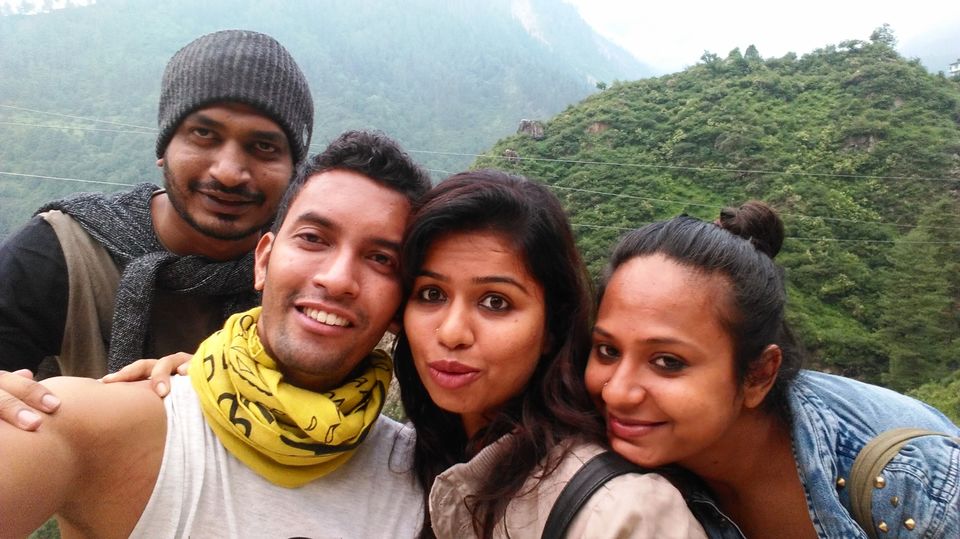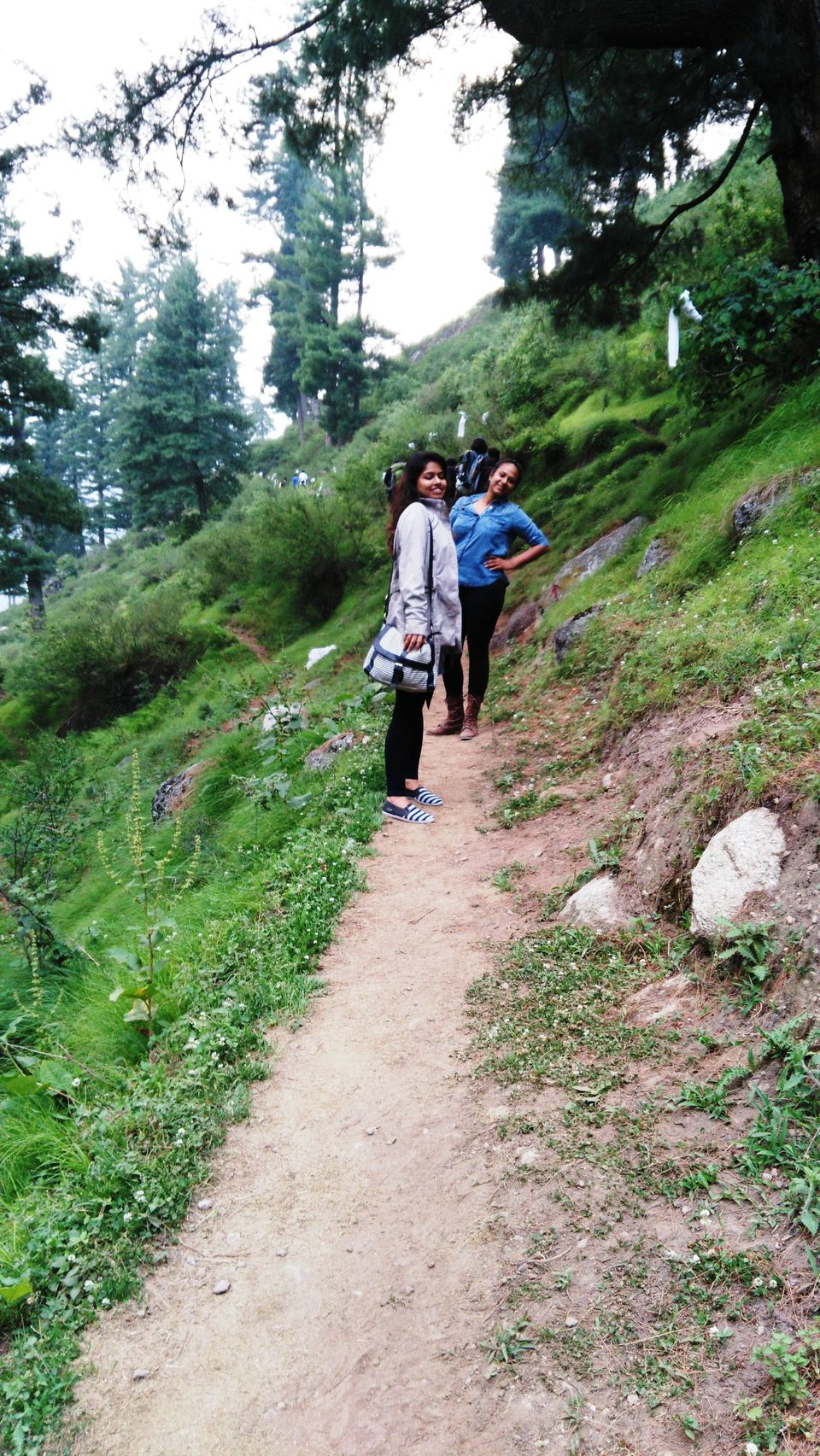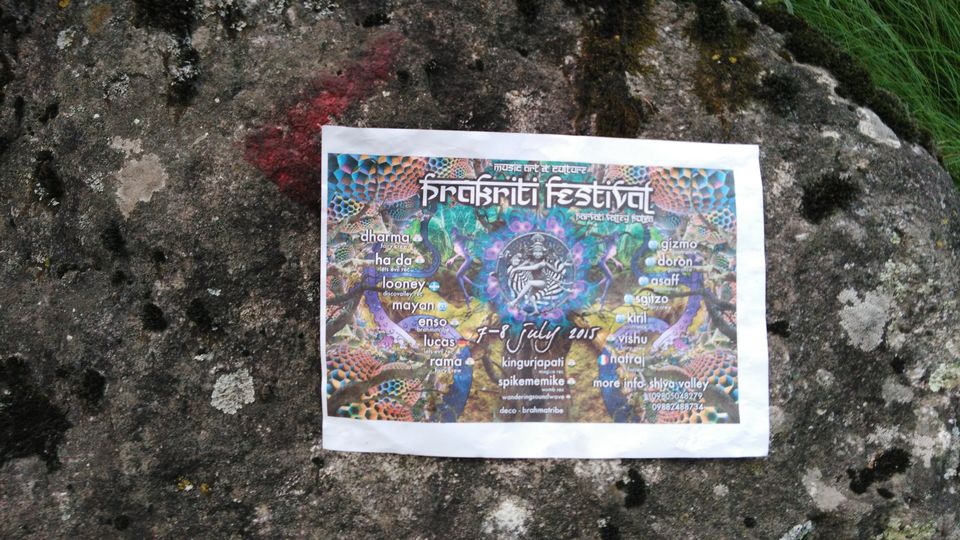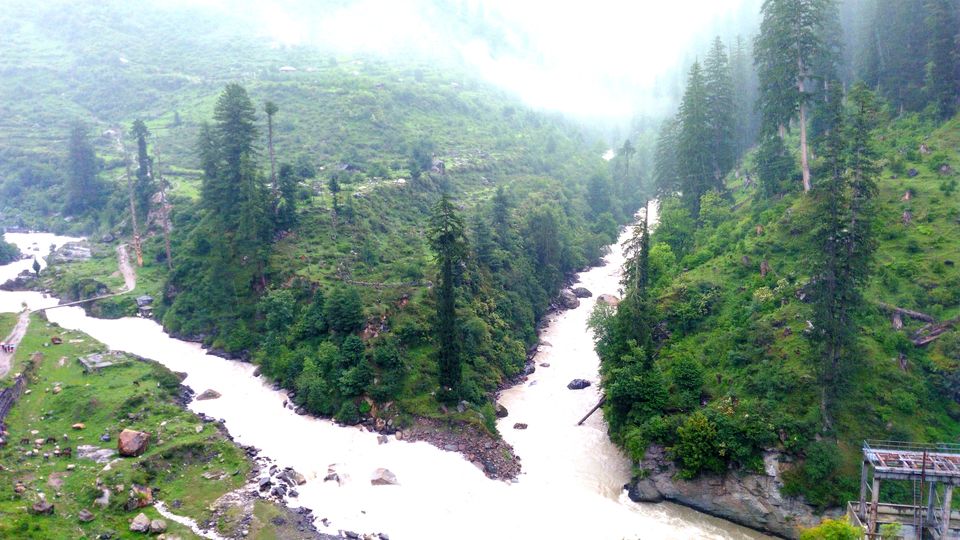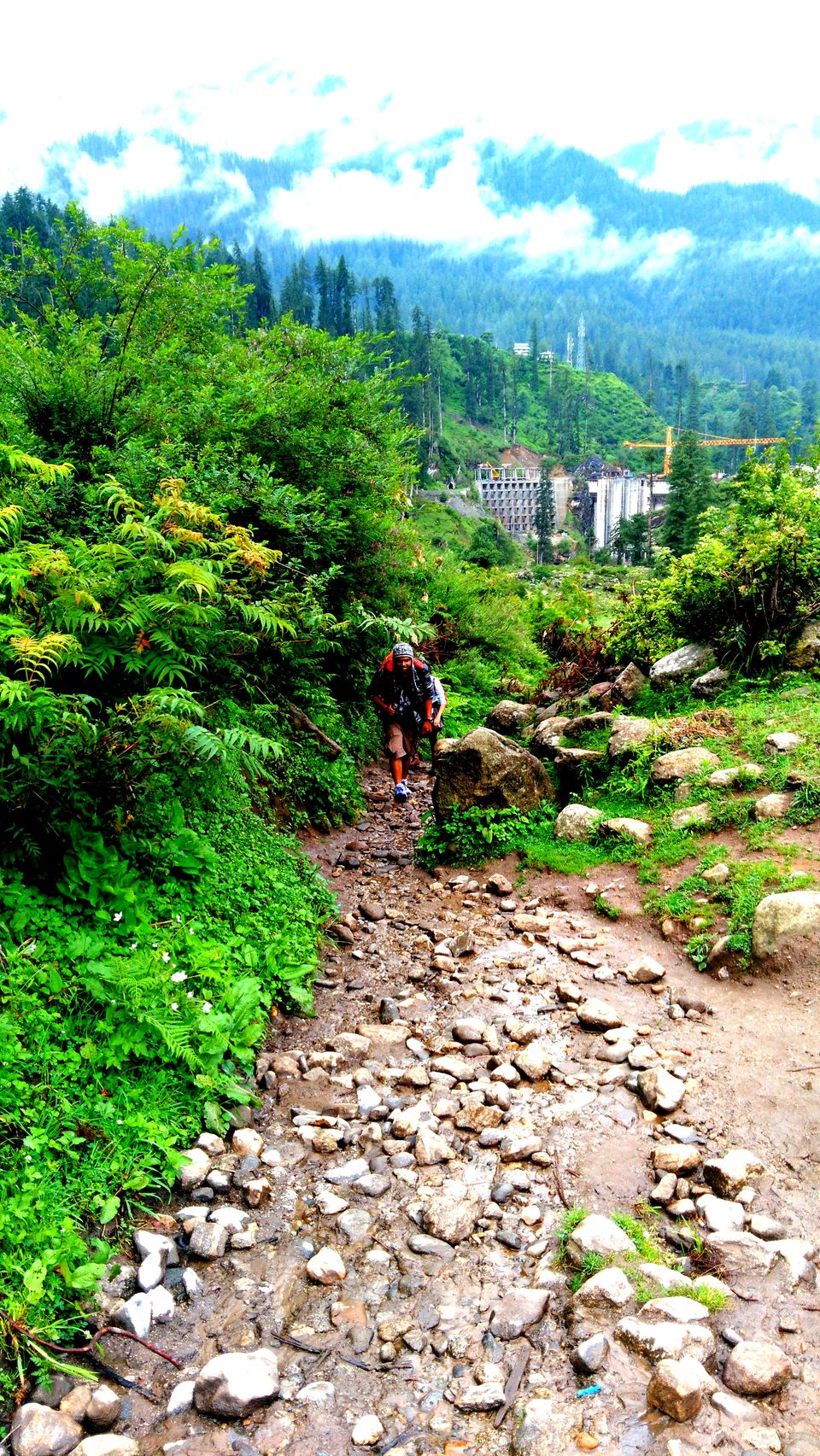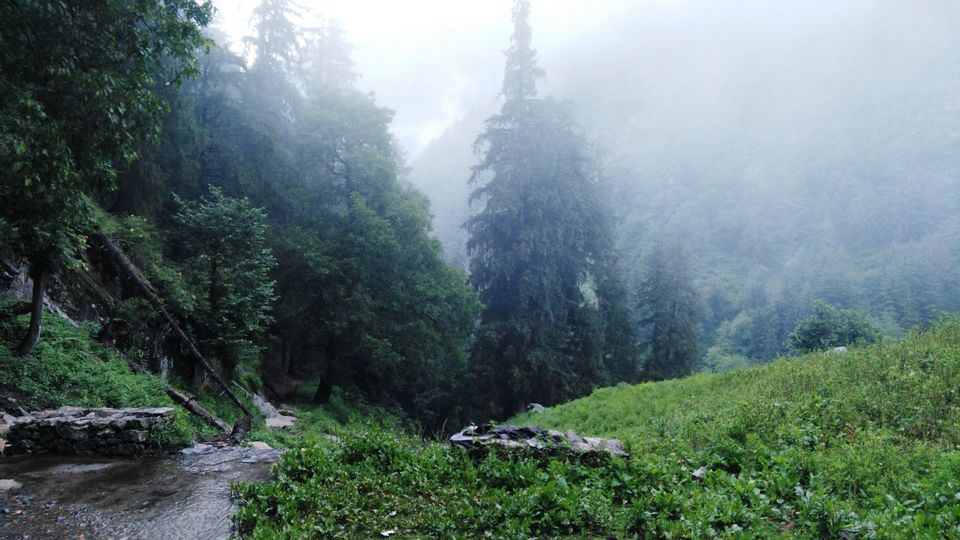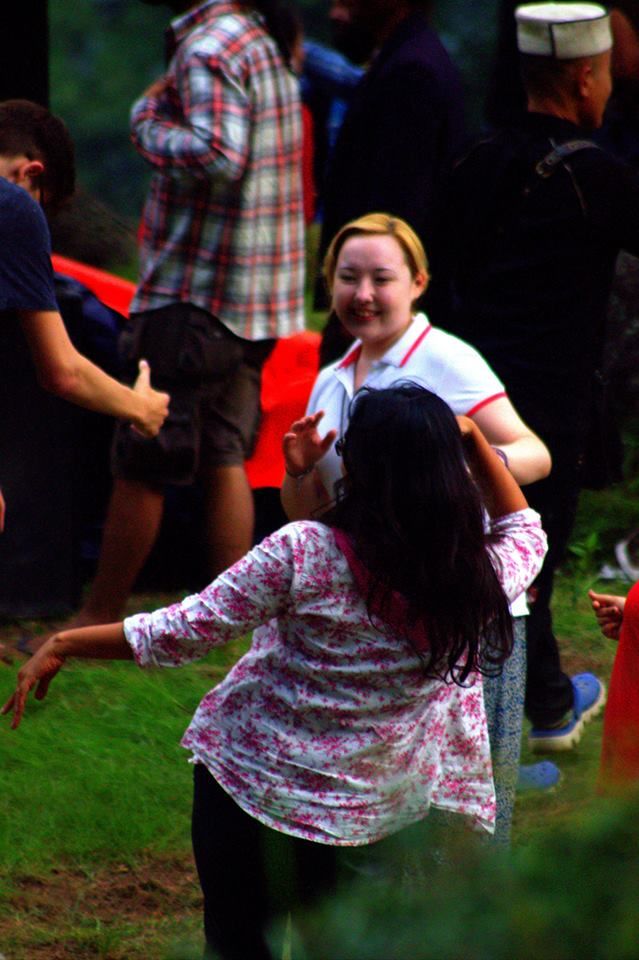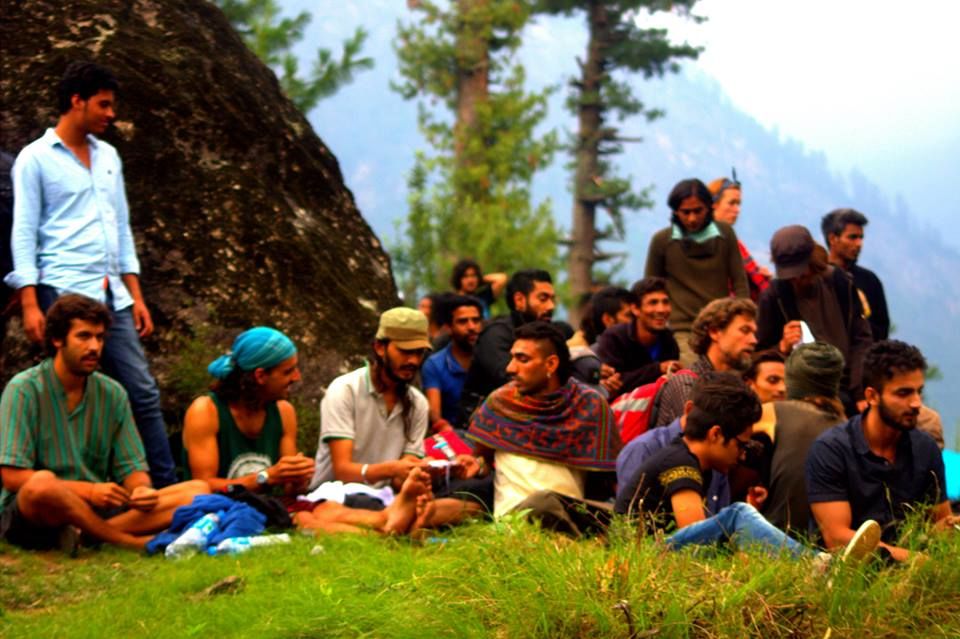 Tosh is just one part of the series of blogs that will make up my entire backpacking journey across Spiti and Kinnaur Valley over a period of 1 month. But thanks to some brain-wracking experience, I am forced to give Tosh a blog of its own.
Needless to say, the spirits were at an all-time high because we were to start a month long backpacking trip with a small detour to Tosh, owing to a friend's birthday. We began as a motley crew of 8 people acquainted only through me. Until we left Delhi, no one except me knew all the participants of the trip which was as intimidating as it was exciting. Intimidating because it is always a risk to introduce one lot to another and expect them to click well enough to survive an entire travel. Lucky for me, all the people bonded well and the air of excitement became all the more infectious.
The journey from Delhi to Bhuntar and then to Tosh was as simple as it gets. Located at a distance of about 30 km, Tosh is a lesser known hill station (or so we thought) that kind of fades away under the glory of Kasol. The travellers that do make it that far are the ones with Kheerganga in their itinerary, just the way we did. Relatively less crowded Tosh is just an extension of Kasol, located on a hill across the river that is joined by a rickety bridge.
Arriving there with our entourage and bags so heavy that put fitness to shame, we made our ascent into the village through its steep steps panting along the way, gasping for air. Thanks to all that weight that we were lugging on our backs, our short trek to the hotel seemed endless. Thankfully, after huffing and puffing for 20 minutes, we made it at last. Finalizing our stay arrangements, we settled into our rooms and further increased the interaction activity. Soon logical introductions turned to liquor induced banter and in that instant I knew that all these people will bond just fine!
While we were still contemplating how our day in Tosh should look like, not forgetting the birthday girl, of course, as if by stroke of luck we discovered a party that was to happen at a hilltop in Tosh. No wonder we were met with a lot of crowd in this supposedly quaint hill station. Shaking off some tiredness with a quick nap, we decided to explore the "party" that dare speak its name. After walking some distance out of the village and onto a trail (well marked at that, this party was rather publicised) we reached the so-called party. It was a disappointment. Not a thing more and not thing less. The ambience was nothing short of pseudo raves that people are so desperate to check off their list, dancing to the constant drone of EDM only until the camera flashes are on and then getting on with their business. Some men exploited the inebriated environment as an excuse to pick up women, even worse! It was not worth even an ounce of effort that went into climbing that path.
Collecting my thoughts and refusing to be a party pooper, I just decided to go with the flow and try not to sound too judgemental; after all there were people amongst us who did seem to enjoy the setting. Thankfully we decided to make a move from this place and walk back to our hotel. Tired from the day's journey, recovering from the aftershocks of the party and still much of the birthday girl's evening left, we decided to try the highlight that we call Hash brownies! Now, if the decision was wise or not is for you to decide!
After eating dinner, completely convinced that we will call it a night (whoever said lets sleep after this gave birth to the worst idea ever!!), we asked for one (please note, only one!) hash brownie. We were served, both metaphorically and literally within few minutes. Cutting a brownie for a cake was perhaps the most exciting moment for the birthday girl if only she knew what was to follow!
Six people took one or two scoops each of the brownie, a delicious mix of molten chocolate with a faint aftertaste of hash, and passed judgements about how it tasted. Too tired to do anything more, we retired to our respective rooms to get adequate rest for Kheerganga trek next morning. Saying our final goodnights, just as I was about to slip into deep sleep, the birthday girl in question woke up with a start. Rambling on, pacing the room, drinking water mindlessly and freaking out for some inexplicable reason, she was at her wit's end and driving me up the wall with her strange behaviour. I looked at her helplessly for some time not knowing what to do; I finally decided to walk her up to the terrace to let the cool Mountain breeze clear her head of whatever demons were robbing her of her sleep. At that moment, we realized that it was not 1 but 3 people inflicted by the brownies we so gladly gorged on.
The affected ones tried all sorts of things to take their minds off their discomfort and until this moment I am virtually impassive to the hash in that brownie. While 3 people were still reeling under their screwed mental state, this one guy gave us a small hint that the headcount may have been 4! Waking up from the dead of his sleep, all he croaked was "I can't speak" and fell back into his toxic slumber. There was too much action in the room with one person puking his guts out while others trying to distract their minds with music. No prizes for guessing the music choice! This one guy with a death wish played trance to take the "mind off the drug". Seriously?   
Still very much in my senses and tired to an all new level, I thought I'd leave the crazed party to it and sleep for good. Little did I know that this was the beginning of the end for me! By the time I reached my room, I was already shaking and panicking. I did smile though because now I know exactly what these people were going through! Unable to control my whirring mind, I tried to sleep, but my throat was parched to a point where no words came out. I panicked as I felt life slipping out of my body. At that moment, I ran to a take cold shower. It was at least -1 degree outside! In the bathroom, I had a different level of struggle altogether. While the cold water did nothing to help, I had to constantly remind myself to get dressed before I ran out of the bathroom in my frantic state of mind. As soon as I accomplished that task, I whizzed out in wet clothes and wet hair to let winter breeze clear my head, but to no avail.
Meanwhile, the other trippers were moving from a level of hysteria to panic to acceptance and perhaps even shock seeing me more flipped than they were. What not did we try to beat the intoxication that held us all by the proverbial balls! Someone amongst us was smart enough to suggest vodka to the already freaked out birthday girl (read sarcasm). Not thinking clearly, she readily took the advice and chugged her glass in one go. When the "smart guy" said that you will be high from vodka enough to forget the hash, she gave a death stare that was a mix of frustration and disbelief of being so stupid. Not calling names to the guy (sorry Arjun :P), but a lot of sanity was lost that night!  
While they were struggling to maintain reason, I was slowly slipping into a different world of madness altogether. Mountains seem to be inching close to me and the only thought that reverberated through my head was that of death. The birthday girl harassed the others into believing that we have been fed not hash brownies but some other cheap drug. Frantic was the buzzword!
Suddenly I remembered that I have a laptop and the laptop has big bang theory that I can watch, maybe laugh a little and snap out of this morbid feeling of death. Switching it on, I don't remember how long I stared into it trying to figure out one folder from another. Accepting defeat, I turned the machine off and thought of doing something else and ended up staring at the walls with others freaking out within earshot. The moment of absolute lunacy was when I tried to sleep and felt as though my soul is watching over me and teasing me that tonight is when I should bid my farewell. "Sleep not because you will not wake up" were the words I kept hearing from within and outside of my body.     
Finally, with no more strength left to fight off the feeling and the others almost gaining back their good sense, thanks to me, I just decided to let nature take its course. Last night? So the fuck be it! I slept with that thought and my conscience still scaring the living daylights out of me. Somewhere my body just gave in and allowed the sleep to take over.
Next morning was no less eventful when I woke up to find all of us alive. I don't remember a time when we laughed so much that our stomachs hurt. It was hard to believe that we drank more than 20 bottles of water, some endless glasses of lemon water to induce vomit and walked a million miles in our bedrooms just to shake off that trance like state.
The first thing we did in the morning was to run down and ask the hotel guys what they fed us. They seem to be enjoying what the brownies did to us. To this day, it is hard to believe that hash could do this to 5 out of 6 people and that too when all you had was a spoonful. It stays a curious case, but nothing could show you Himachal in 4 hours the way "hash" brownies do!
Transit from here to Tosh