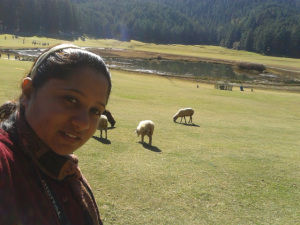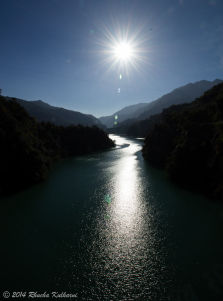 The good thing about backpacking is I realised the flexibility it offers on a platter. So while I felt I was done with my Dalhousie tryst I planned to move onwards to Dharamshala the next day. But wait, today was today and I had planned to visit Khajjiar and Chamera. Hailing the same taxi while grudgingly setting aside additional money for this minor deviation, I prayed it would be worth the buck!
Khajjiar, fondly called mini-Switzerland of India, reminded me of the Swiss NRI couple I had met at Kalatop the previous day. A saucer shaped pond in the middle of a meadow grassland, infringed by tall pine and deodars. At first sight a peaceful and serene place, picture pretty. An idyllic setup to sit back and pen down a couple of lines of poetry! But alas, where man treads, nature bends. This was evident from the semi-polluted remains of the pond – Sad but true. And so I spent time in the local dhaba sipping leisurely a cup of tea.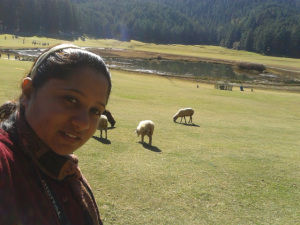 Many a times the most pleasant experiences are the ones that are unexpected. I stumbled upon an 81 foot tall statue of Lord Shiva - towering against the backdrop of his abode, the snow clad peaks. It was a fantastic photo opportunity not to be missed. And so I emerged, shutter-happy and self-satisfied at the discovery just a km from Khajjiar.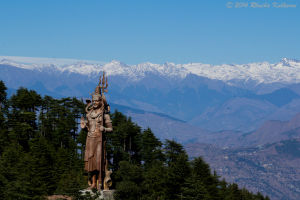 Next destination was Chamera, a chance I decided to take though I am not too much of a lake-person. Yet it proved worth the diversion – deep gorges and ravines with pristine green-blue waters of the river Ravi, he sun reflected off her waters in a sparkling kaleidoscope of shimmers. Frequent stops along the beautiful countryside produced a plethora of photos – Chamera dam, quaint boating spot. The best part was a suspended bridge which I bridged 2-3 times for the sheer fun of it! One of the most picturesque locations I have come across in recent times! To top it all off, a hot mug of "Adrak wali chai" made by a local Himachali woman infused the sapped energy into my soul after a long day. Thus rejuvenated by the warm tea and warm sights, I headed back to YHA, to inform the Sharmas that I would be putting a comma to my sojourn with Banikhet and move on.