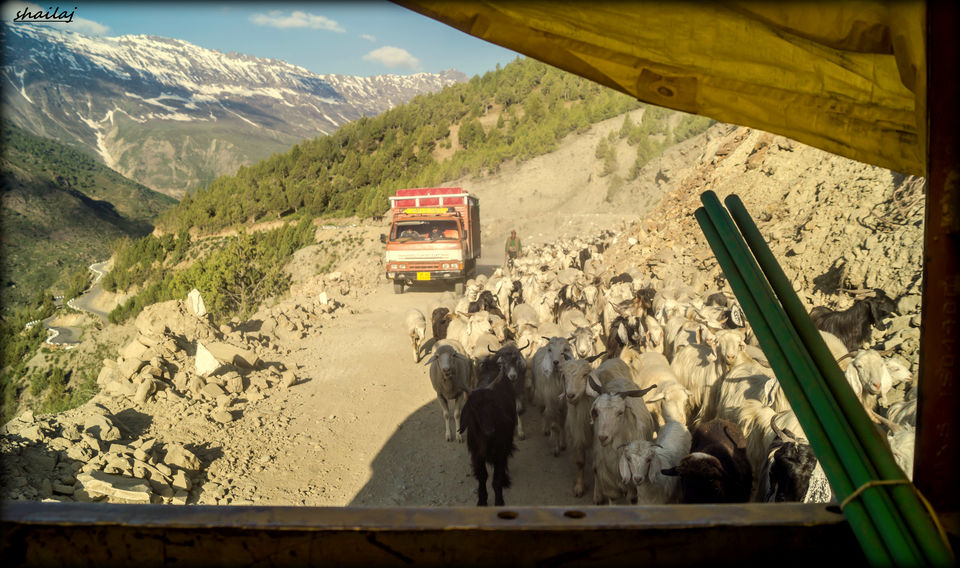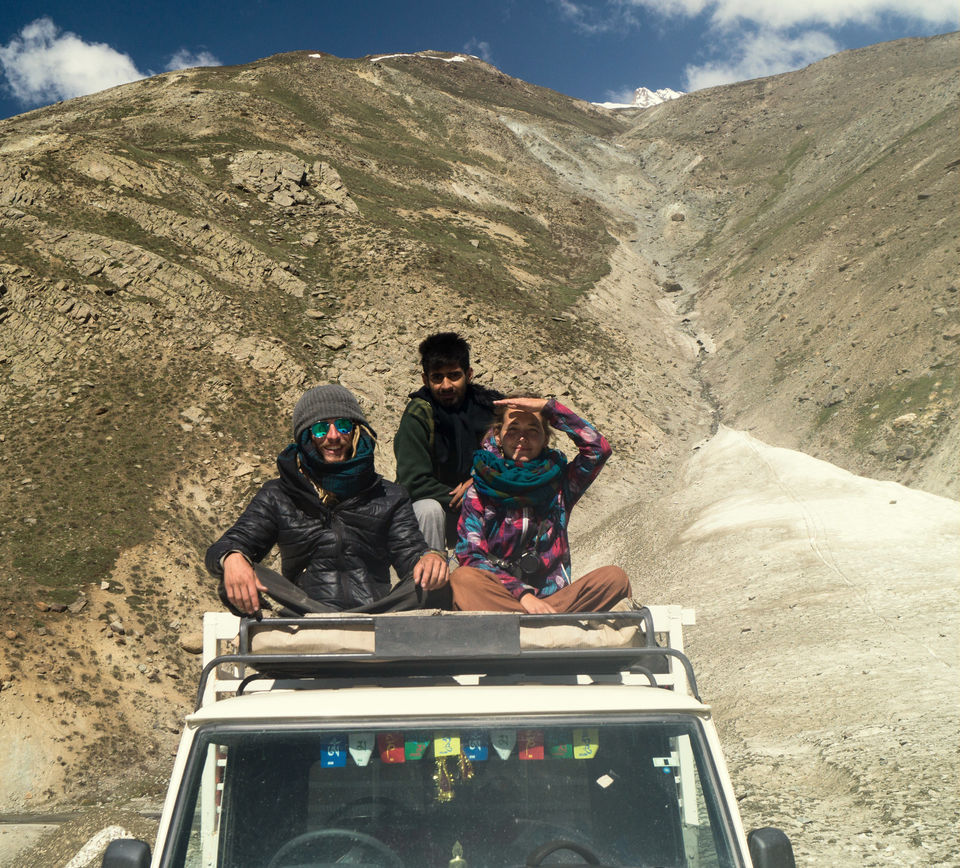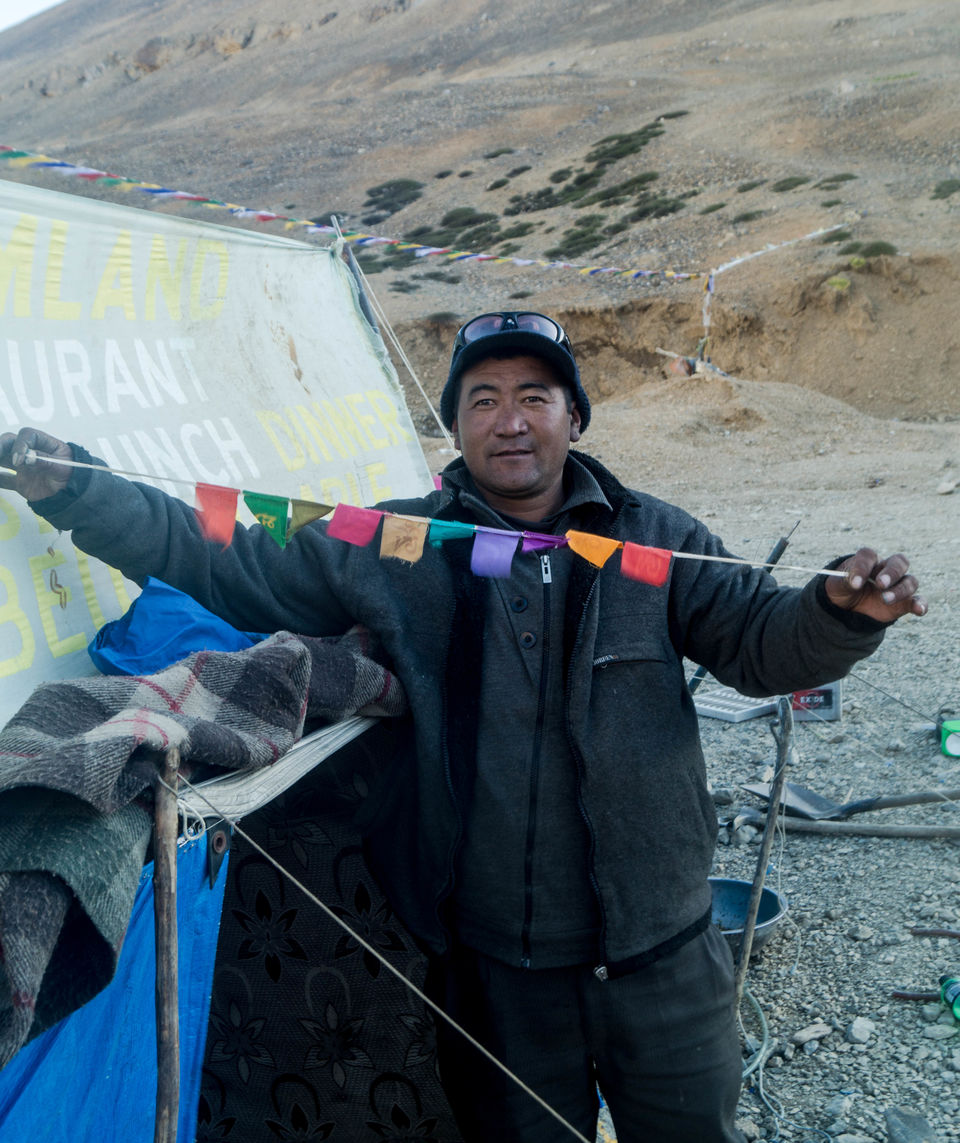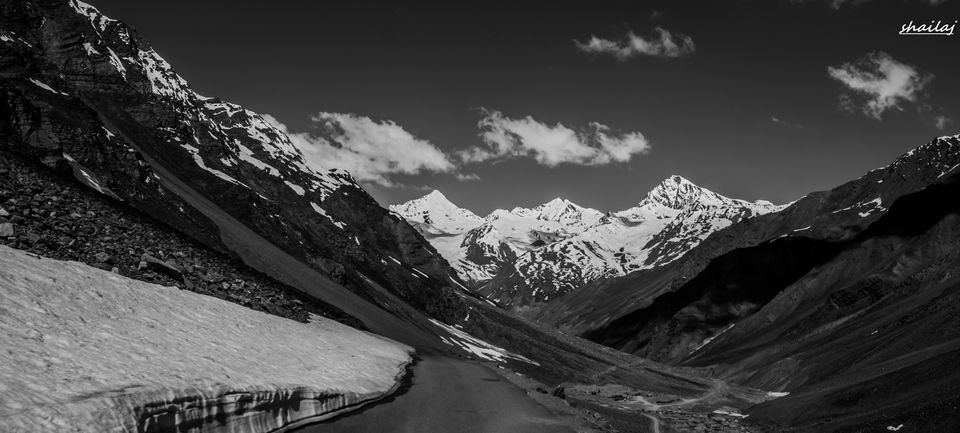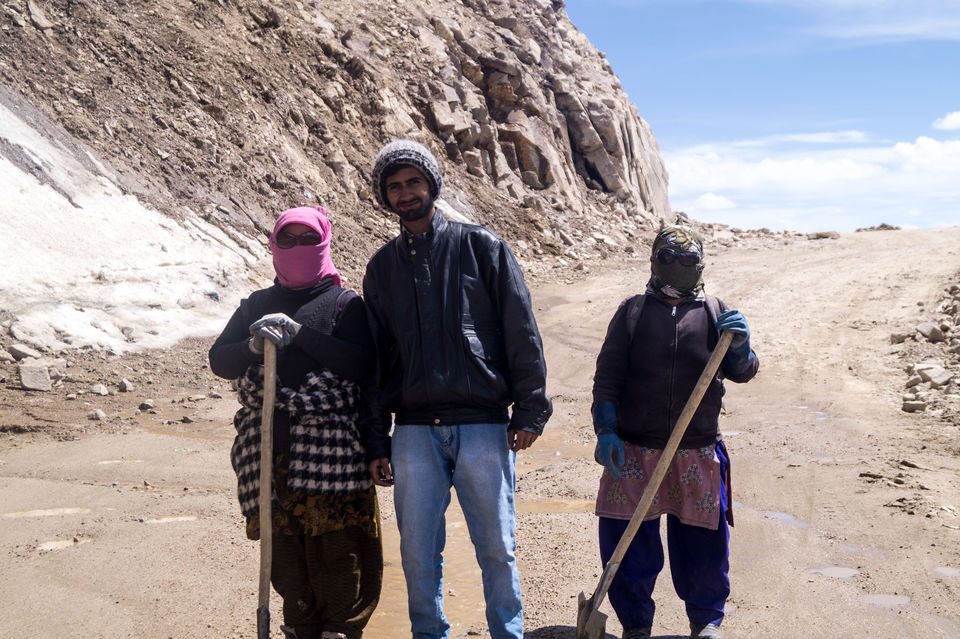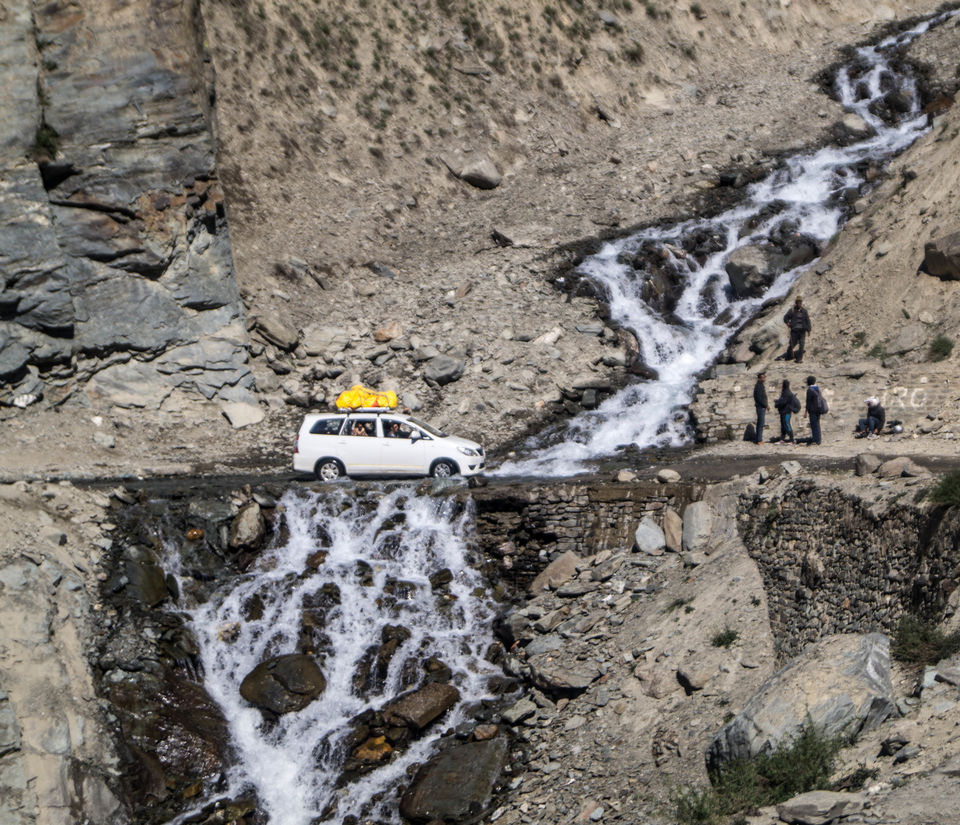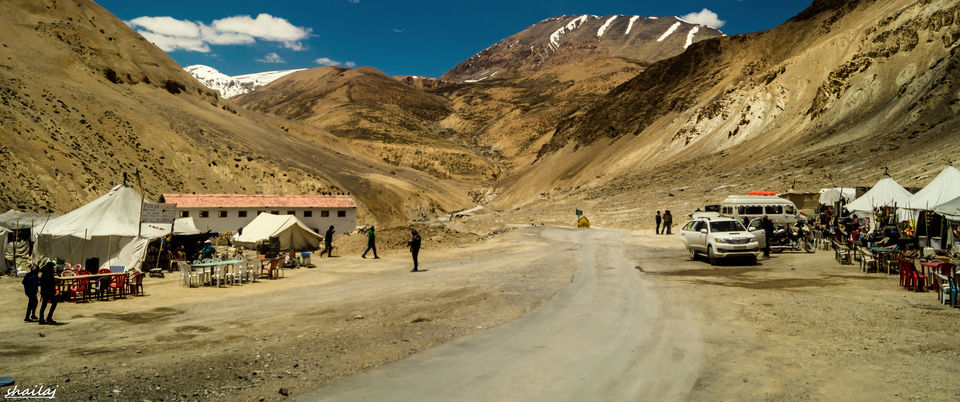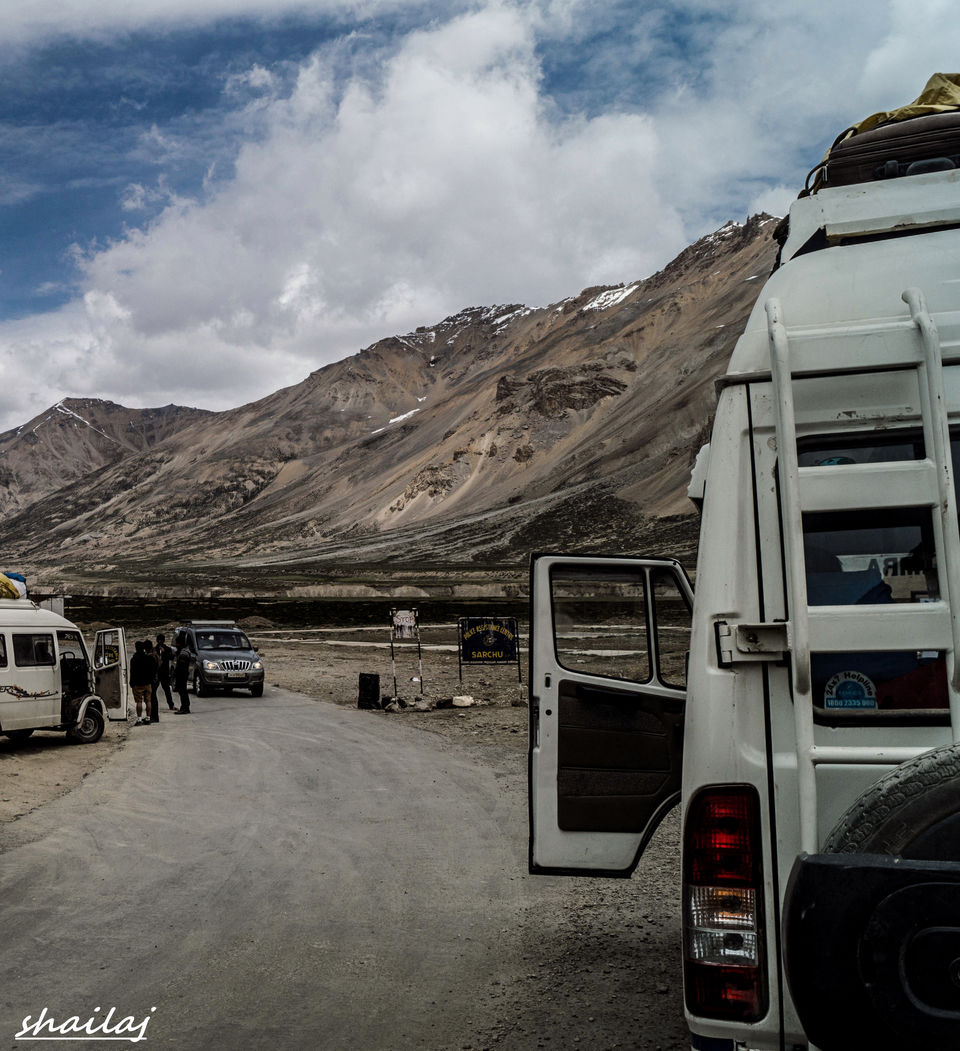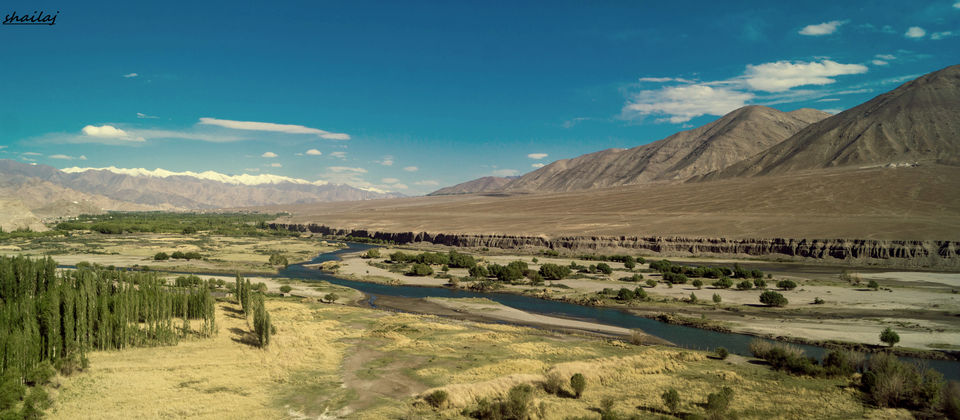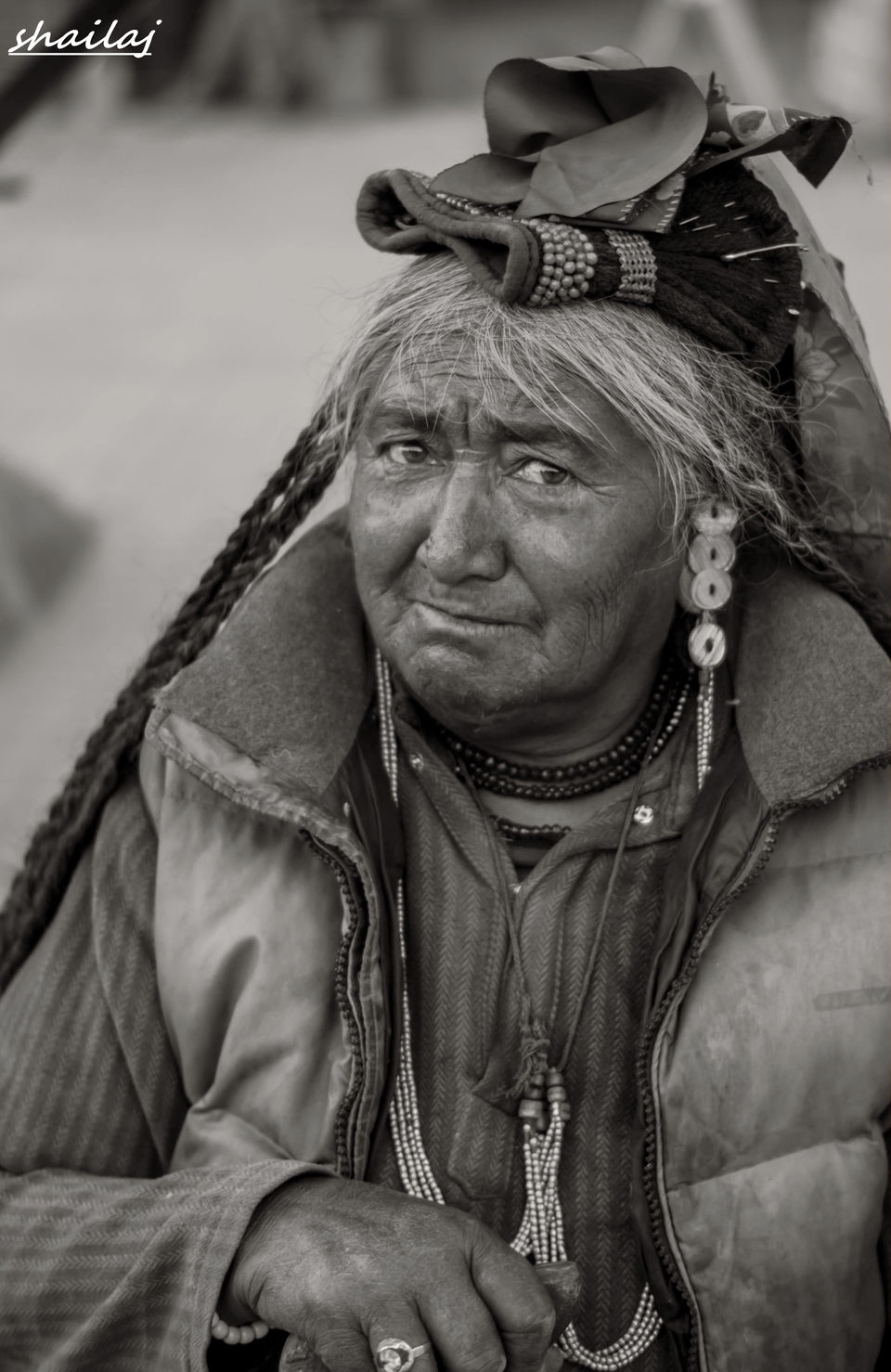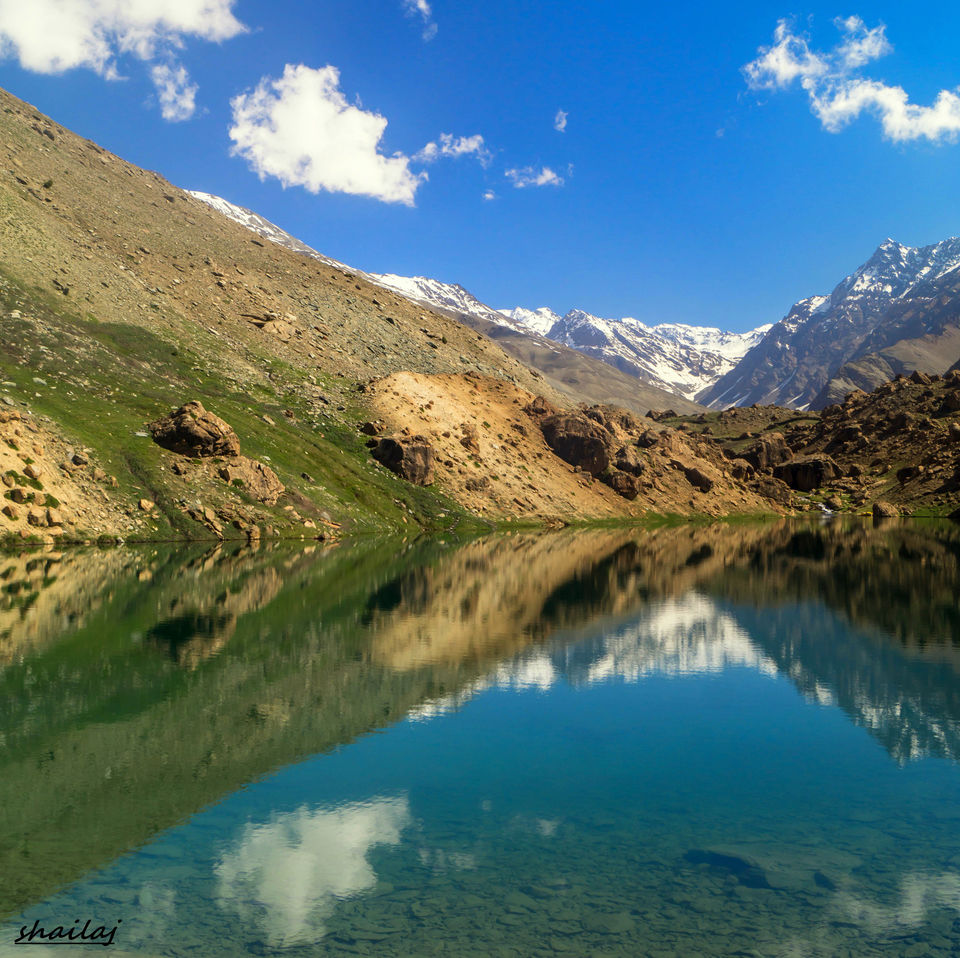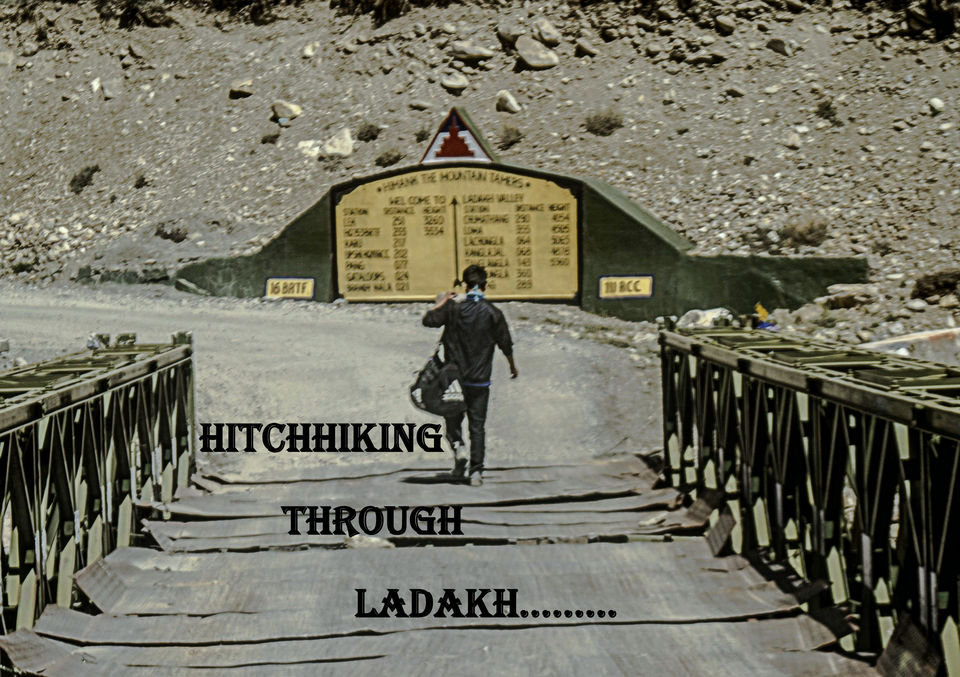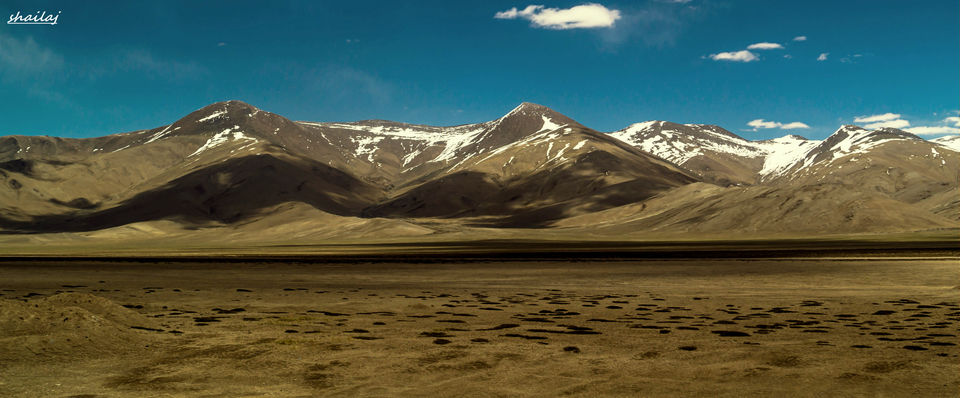 My life revolves around traveling. The day I'll stop traveling will be the last moments of my life. Other reason for my love to traveling is my photography which takes me to great places on this beautiful planet. I believe in a saying that to become a good photographer, leave home. It's just not a move towards a place for me, for me it's something like moving my soul and giving every last breath of me to that place and feel it. More challenging the journey is more the fun is in traveling. The fear of not making the destination arises sometimes but the happiness of reaching your destination overcomes it.
For about 3 years now I had been planning about Ladakh. It's not just a place for me to visit, it's a place in my wish list to explore and surrender myself in it's beauty. Nothing more then 10mins was what It took me to pack my bags and leave my home to reach this mighty place in the mighty Himalayas. My first stop was in Manali, one of the famous Indian hillstation. It was a fine day which became little worse for me the next day when I came to know that the road towards Leh, Ladakh is still closed for public transportation due to snow but for me the aim of reaching that place was all over my head so I decided to move towards Ladakh anyhow by any means I would get. I got an option of private vehicles from Manali direct to Leh but being a student I can't afford to pay them the high amount they were charging. The dream of reaching Ladakh was fading as the time was passing. Very soon a decision had to be made by me to continue my journey or not. The pain of ending my journey on just my first stop was what I was not ready to take. I decided to move towards Leh by any method. The next day was very important of my journey as it could have been my returning day but somehow I gather some courage and all I did was to start my way towards Keylong. A 115km journey in a bus took me all the way to Keylong and I was much more closer to my destination though it was just a small step towards my destination which was hundreds of miles far away.
I reached Keylong, the destination from where my Destination became 100kms less but rest of my 300kms were all looking very blurry as it was the last bus stop. From here I was only dependent on local people who could take me to Leh but it was not that much easy as I thought it to be which I get to know after some chat with the locals of Keylong. That night was one of the most stressed night of my life. The failure of reaching my destination was making me more worried and my night more sleepless. I was very scared of the morning as for me that morning was one of the toughest as I had to take a decision, decision to quit or to keep on moving forward at my own. It took some courage for me to left the place and keep moving on my legs and hope that someone would give me a lift but the sayings of locals was revolving around my head that it was impossible to reach Leh by hitchhiking but for me it was the only option left to reach the place I have dreamt of whole my life. I left the place and after walking some couple of miles i saw truck approaching towards me. I was happy to see it and I stopped it but it was my bad luck that the truck driver directly said no to take me with him towards Leh. I was disappointed by this straight away rejection but somehow controlled my anger and let the truck pass away. That moment again made me remember the locals saying and many questions were going on my mind that if I had taken a wrong move but somehow I controlled my emotions and gave my eyes some beautiful landscapes I was surrounded with. All I was doing was walking and capturing some landscapes and suddenly a tracker stopped by my side. A young Nepali boy was driving the vehicle and soon got ready to take me till Sarchu, a place about 90kms ahead. I was full of joy and hope at that time and with it all I said to him was thankyou. My journey towards Sarchu started with some breathtaking views of mountains capped in snow. It was just the scenery around me which was motivating me to continue my journey and leave all my fear of not reaching my destination. It took about 6 hours to reach Sarchu with some tea breaks in some of the very good dhabas with some great people running them with magic in their hands.
So I reached Sarchu, a 90kms leap made till noon was what inspired me more to continue with my journey towards Leh. Had my lunch and rested for about an hour and gather some info. To where I should stop next. With all the info collected I decided to stop for the night at Pang, a small establishment made by the local ladakh people during season time. It was Pang I had to cover till night to make sure I continue with my journey. Pang is just 80kms ahead of Sarchu but it comprises of very dangerous road which takes a long time to cover. But for me the road was my second tension, the first one was that how could I move forward without a vehicle. Again started asking the people passing by me to take me till Pang but all were giving me a big no and a smile. All I could do was to ask and ask. At last a guy got convinced to take me till Pang. I was very happy as this was acc. to me one of the most important leg of my journey. Stopped for a tea again after about 2 hours where I gifted a prayer flag to the man who was running a small tea stall after seeing his innocence and friendly nature. He was pleased and gave me some blessings in return and did not charged me for the tea as for him that prayer flag with OM MANI PADME HUM written on it was more precious than money.. We moved towards Pang crossing Lachungla Pass, one of the higher altitude passes.
It's not just about my destination what I was thinking about. It was more about my journey I was enjoying and living those moments to the fullest. I was in a terrain where there was no a single person I was seeing for miles. It was only me and my emotions to with I was dealing. So my journey was getting a bit more ahead in those mountains with some roads which were looking as if they would take me directly to heaven. Right now while typing on my laptop I am sitting under a shade of a tree with some cool wind blowing but for me that feeling under the clear blue sky was much better. All the way my journey towards Leh was taking me to places which were beautiful par my expectation.
By the time the day ends I reached Pang. Look out for some cheap accommodation and a couple came nearer me and gave me a good smile and asked me to stay at their tents. Had a good meal for the night and the higher altitude effect was blowing my head slowly so I did nothing much and just got inside the warm quilt they provided me and I never realized when I was off to sleep. That night I waked up in between for many times due to breathing problem as I was at an altitude of more than 4000mtrs. It was like insomnia. Yes it was little difficult for me to catch up with the condition but somehow with the excitement of reaching my destination I was able to cope up with the ups and downs of nature. Waked up early around 5 in thrust to look for some other vehicle which could take me all the way to Leh but as it is said that when the going gets tough, the tough get going and so I had to get a bit more tough but here being mentally tough was much more needed then being physically tough as It was 11 and not even single vehicle was there which could take me all the way to Leh and all I could do was to hope and hope. Not a single day I was that much tensed as I was at this moment but some hands on camera and little music in my ear was releasing some tension from my mind. It was just clear blue sky and vast brown color ranges of mountains with me to accompany me for the moment. Some hours passed and all I saw a vehicle coming towards me, stopped in front of me and agreed to take me till Leh. And this thing happened so quickly that it gave me no time to smile and thanks that man. I sat with a great relief of reaching Leh, my dream place finally.
All it took was about 6 hours to reach Leh. All I was doing was to just look outside the window and loose myself to those majestic views of the Himalayas. All I was doing was to just admire the beauty of the green fields across the roads with those white gompas on the side of the road notifying us that we are in the land of Lamas and suddenly I realized the writings on various hoardings by the great Border Road Organization to whom I salute for the work they do to maintain the road. And after some time it was the moment of leaving the vehicle as I was finally in Leh. Ohh I wished that journey to never end. I was admiring the nature and it was throwing all its beauty in front of me as if I was a inspection officer and had come to inspect the beauty of nature.
My journey lead me in a way that I would have never been able to lead by myself. I understood a rule of traveling to never ruin your journey in pressure of reaching your destination, just loose yourself to the beauty around you, don't dare you ever be scared of not making it as anyhow buddy you are going to make it. It's not just about what all you saw, its more about what all you can show to others from what you saw. A traveler has to be always above all pleasures as all the pleasure comes in a packed way for him through some or the other mean. Pleasure of getting a good meal, pleasure of getting a good company for sometime and much more. My journey was full of unexpected things. I never expected that my love to travel would made me so tough that I would not fear to go to any level to reach my destination. I must have emptied my pockets but filled my heart with so many warm memories which someday after years I would be rejoicing of. I know what it was for me. Must be a simple journey for many but for me it was much more than anything I ever wished to have. Many friends made, many moments are still in my head right now which I could definitely tell to others with a big smile on my face. Learnt a lot of things and had some those very important experiences which I could have never been able to had while sitting at my home with tea in my hands and just making plans to get out to some place. I never had mornings with so much of hope before, hope of at least moving to a place where I could get some shed with some food to eat and water to drink. It was all I was wishing for. For me this may not be the last time I was traveling like this but I am ready to face it anytime for what traveling teaches me Is truly far more than what I learn while sitting with a coffee in a café. I will never forget what all I came across and will keep all those memories very safely with me. It was Himalayas, many kind hearted people and the endless road which made my hitchhiking a possible way to reach my dream place. It was my dream, it was hitchhiking through Ladakh.