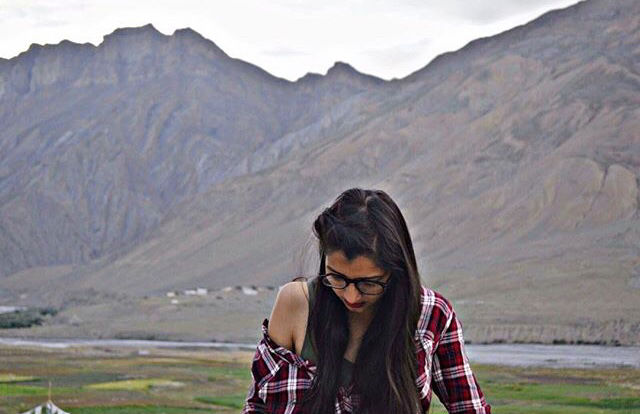 This was an exciting day for us since we were to visit a lot of places today. After a delicious breakfast at the hotel, we went on to visit the famous Key Monastery and I tell you, it was an awesome experience! I interacted with locals and monks here and speaking to them about life had a profound impact on me. Post the monastery, we visited the Kibber village which was also the highest village in the valley. It was very nice visiting this place and again we met a lot of local people and children here. Everyone was nice and seeing their smiling faces truly made me feel happy.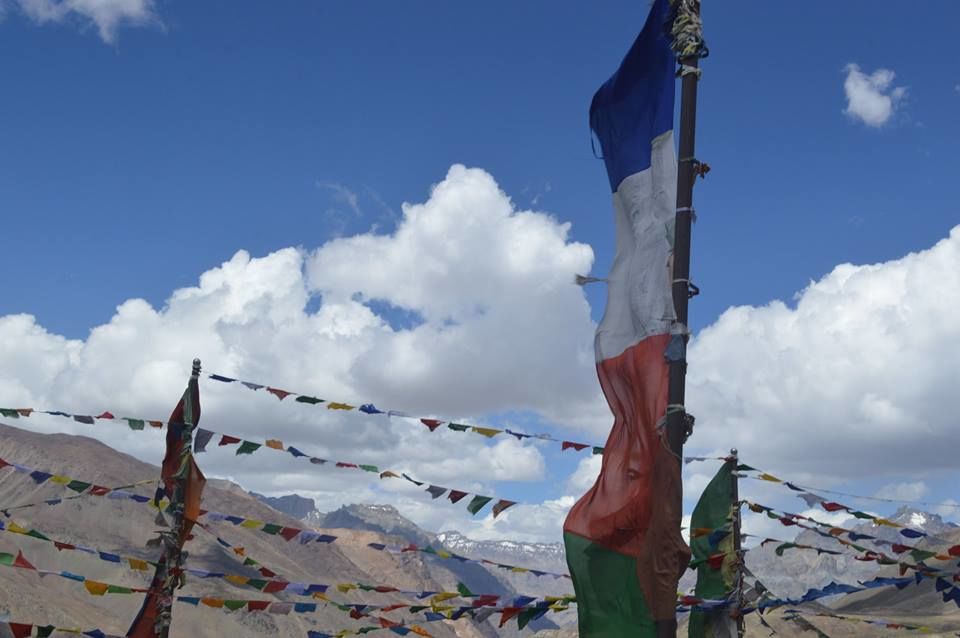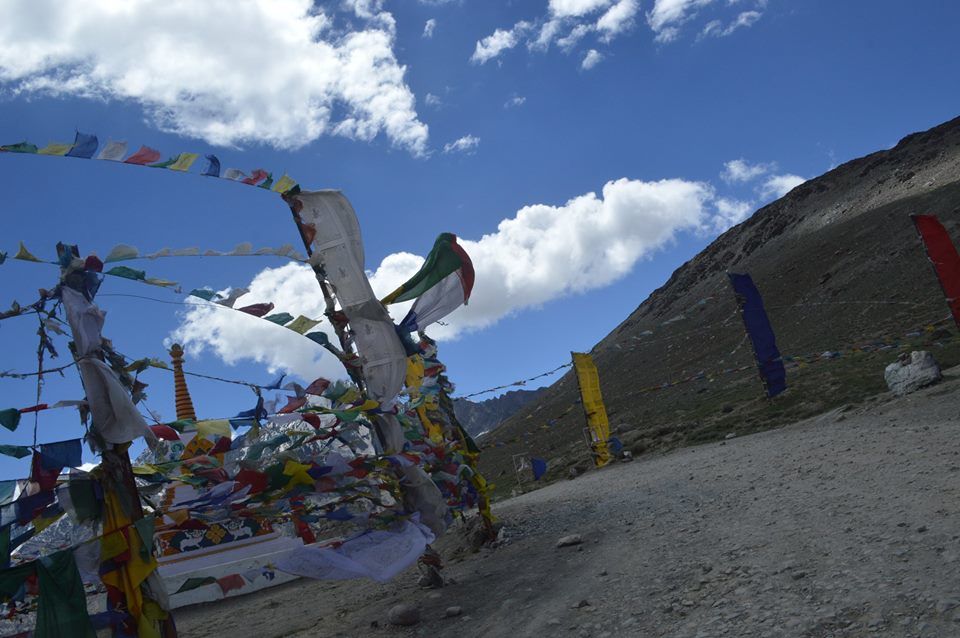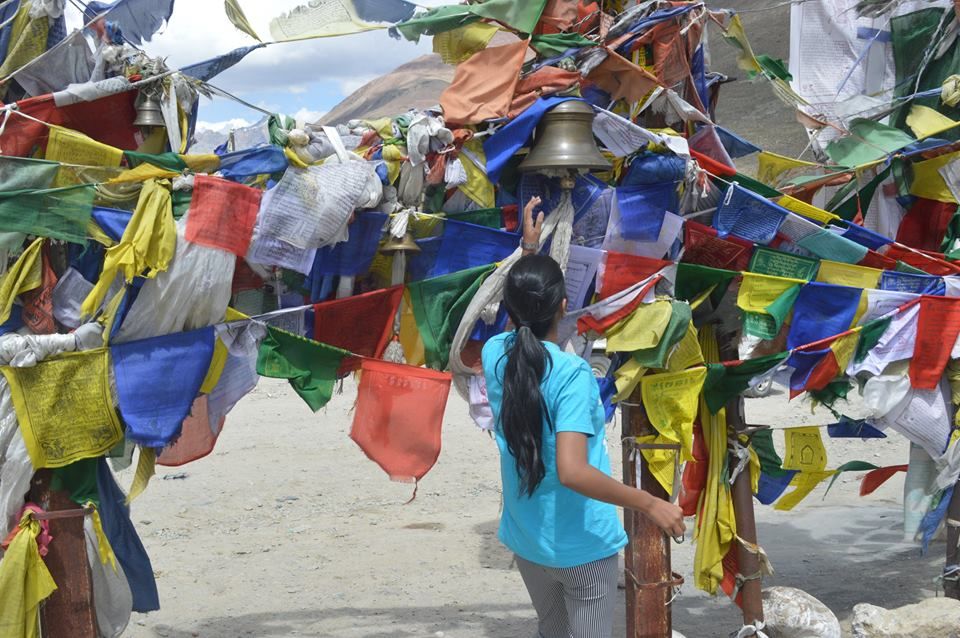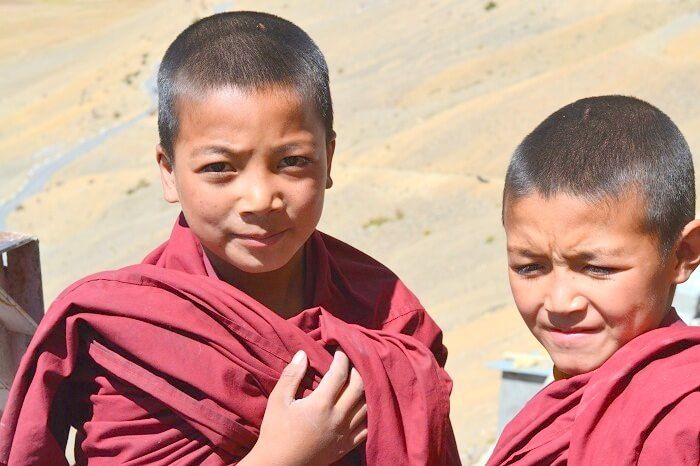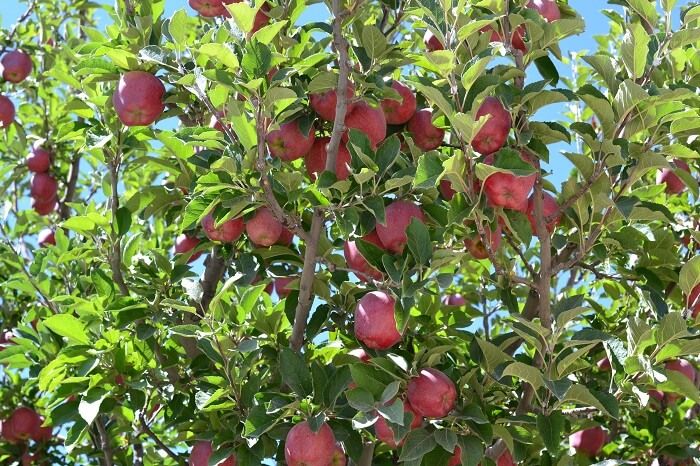 The first thought that strikes you about Spiti is that it is not for the average tourist. The land of surrealism promises amazing adventures -- but only for those who have an adventurous streak in them. After all, "the traveler sees what he sees, the tourist sees what he has come to see."
If you wish to go to Spiti, you must begin by carrying no images and expectations -- this will let you come back with a backpack full of your own set of unforgettable experiences. And what a great set of experiences it is: the terrain, the views, the weather and the food leave a lasting impact on the sternest of souls!
Spiti I think, makes us pause to wonder, to find the parts of ourselves we've lost while rushing between traffic lights, trapped in glass and steel edifices, chasing the undefined. It helps us hear our thoughts above the din and sometimes, the sound of a voice within.
So, as my younger sister completed her board exams i decided to take her for a trip with me, so that later on she can go own her own.
Ours was a 8-day trip starting from Chandigarh via manali. I told my sister, to observe things by herself and see what and how it is to travel, travel alone. This helps us bond with a new set of people who share our hobbies and interests. In all fairness, taking friends along might even kill it for you.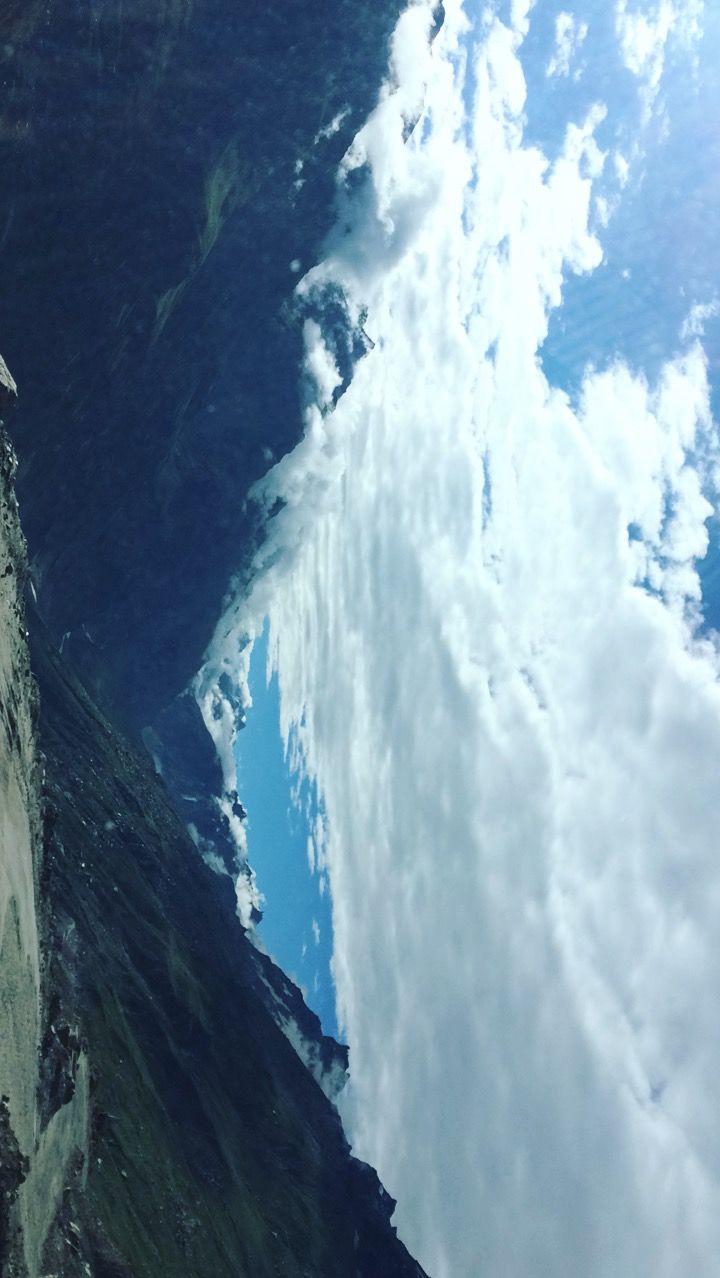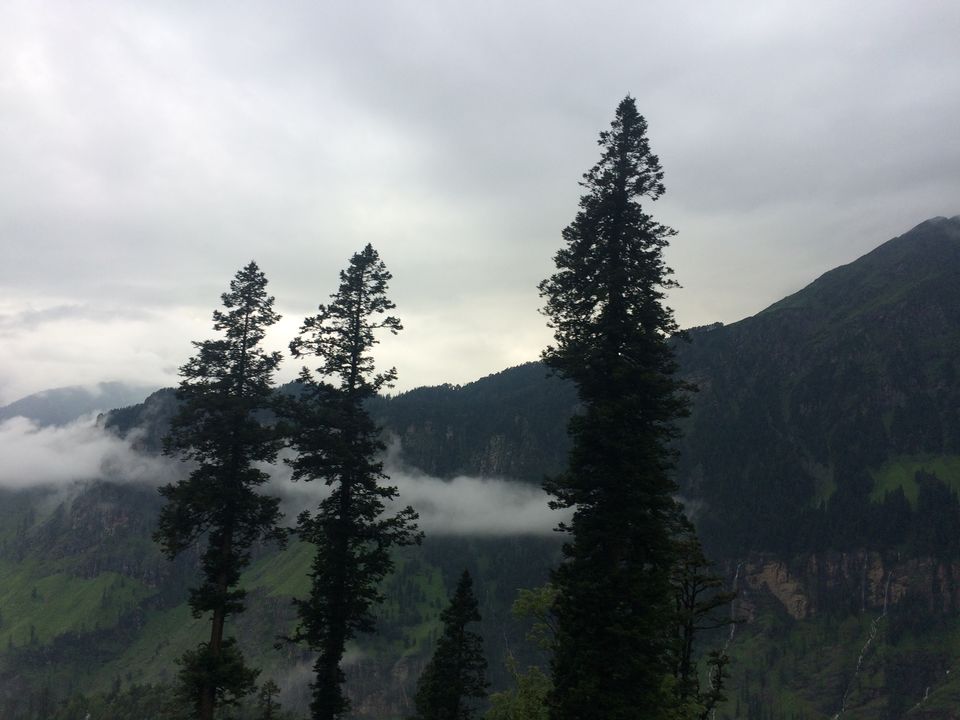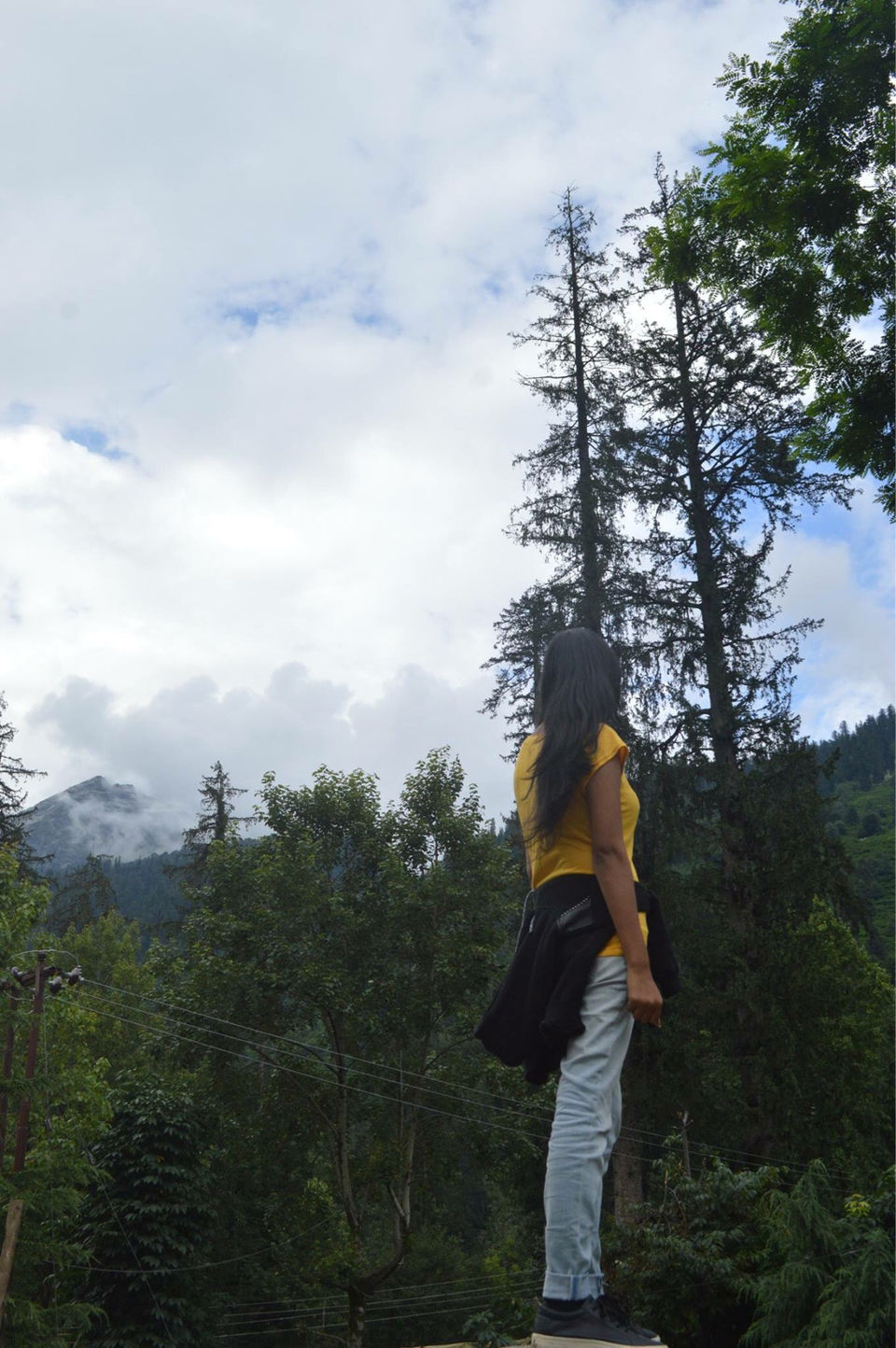 We started from chandigarh on 22nd June and reached manali by morning. We explored in manali, went to solang valley for some adventure sports and fun. By evening we were very tired and my sister obviously was as it was her first travel experience without mom-dad and she she kept telling me continuously to go back to chandigarh from manali.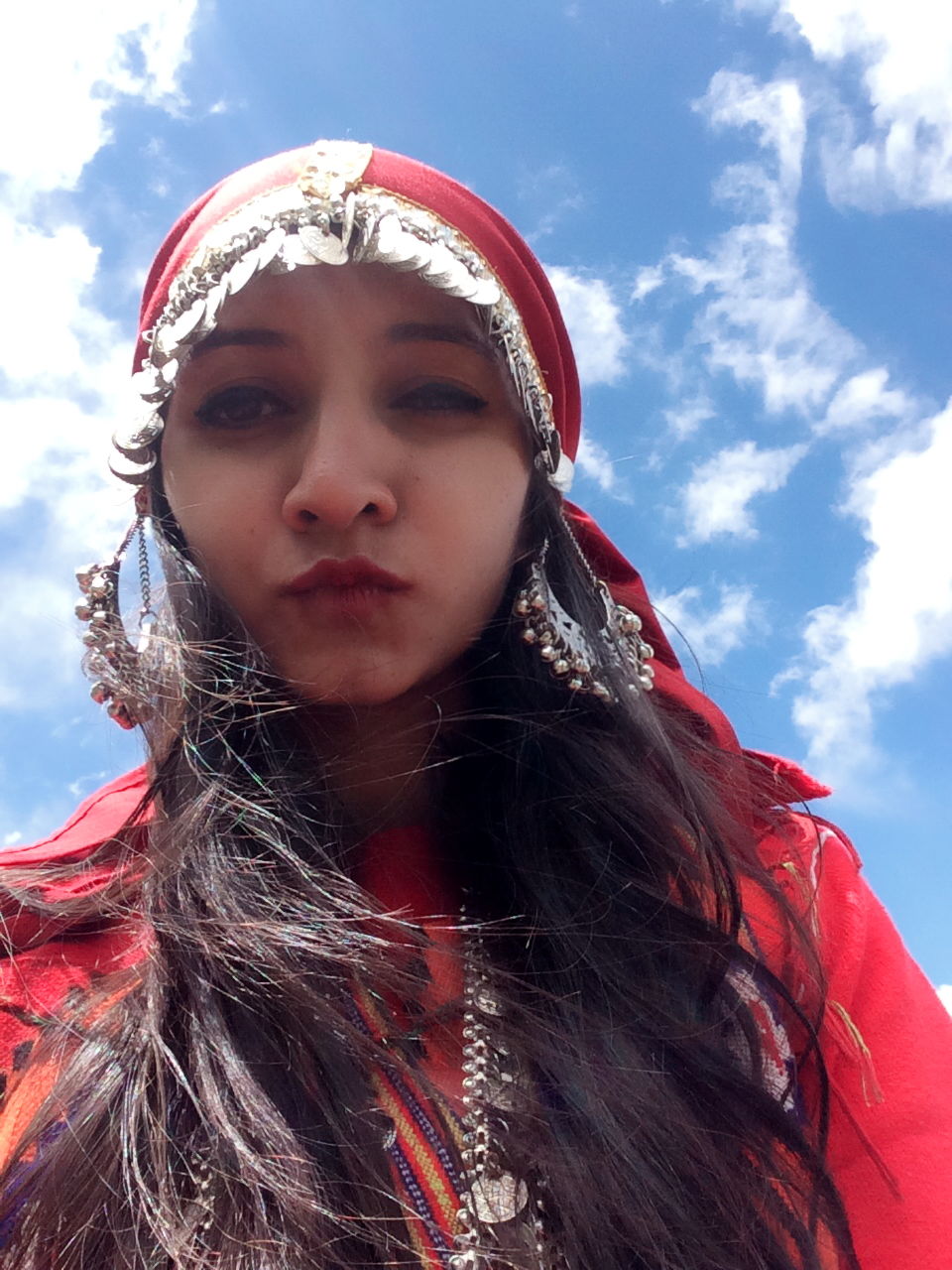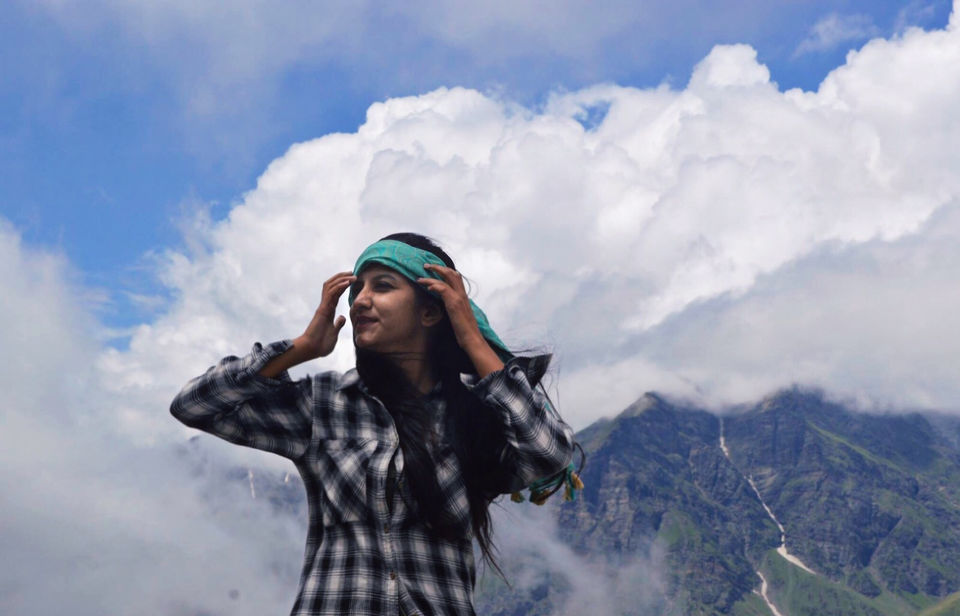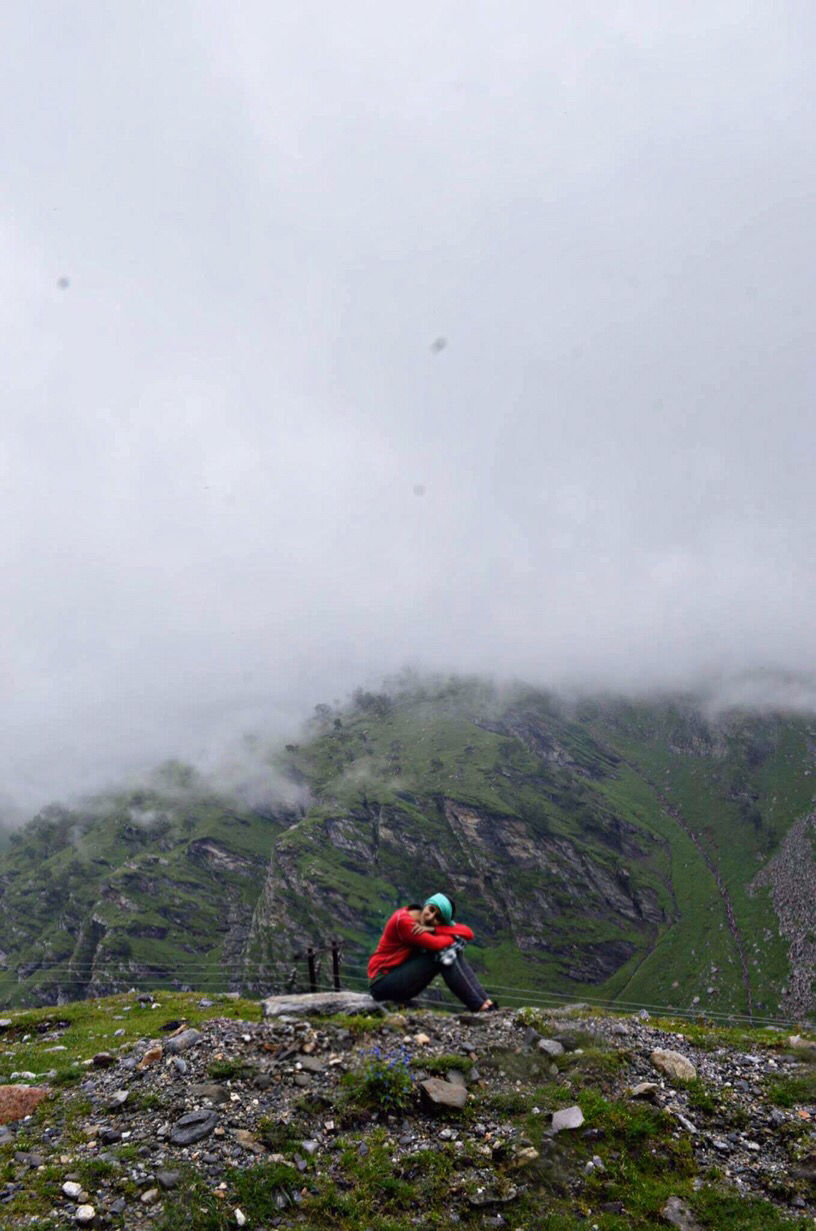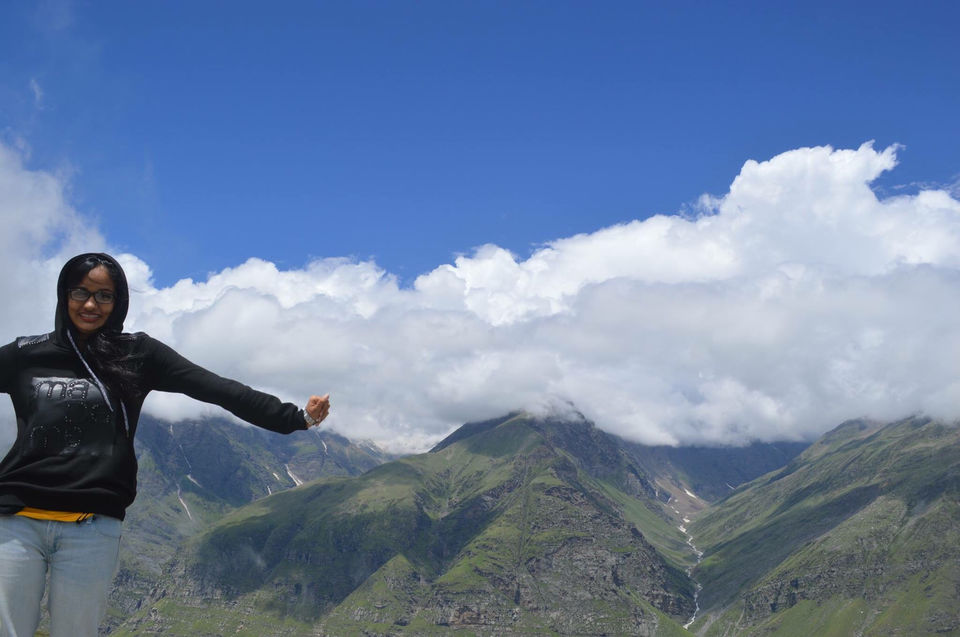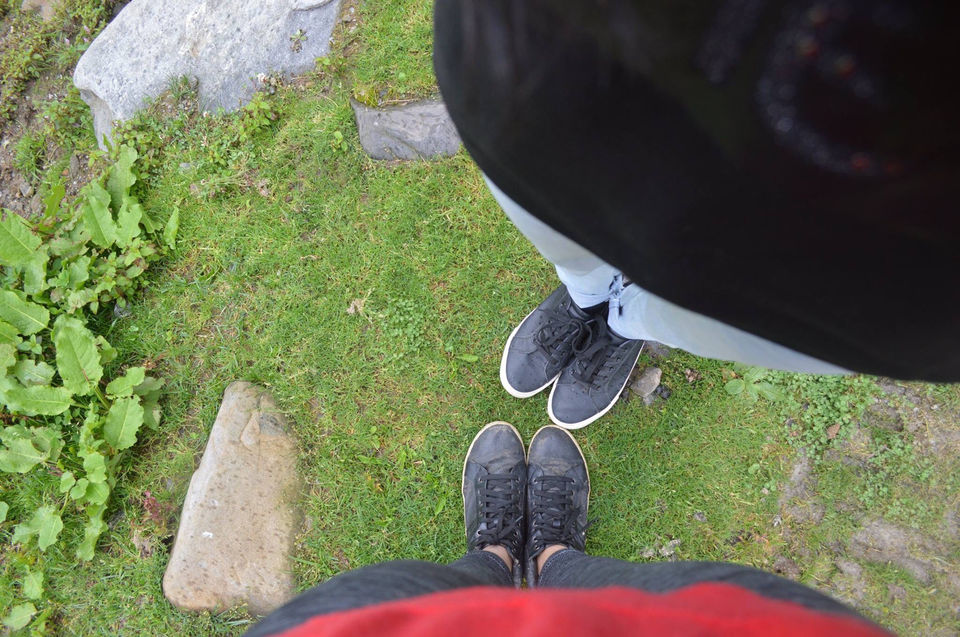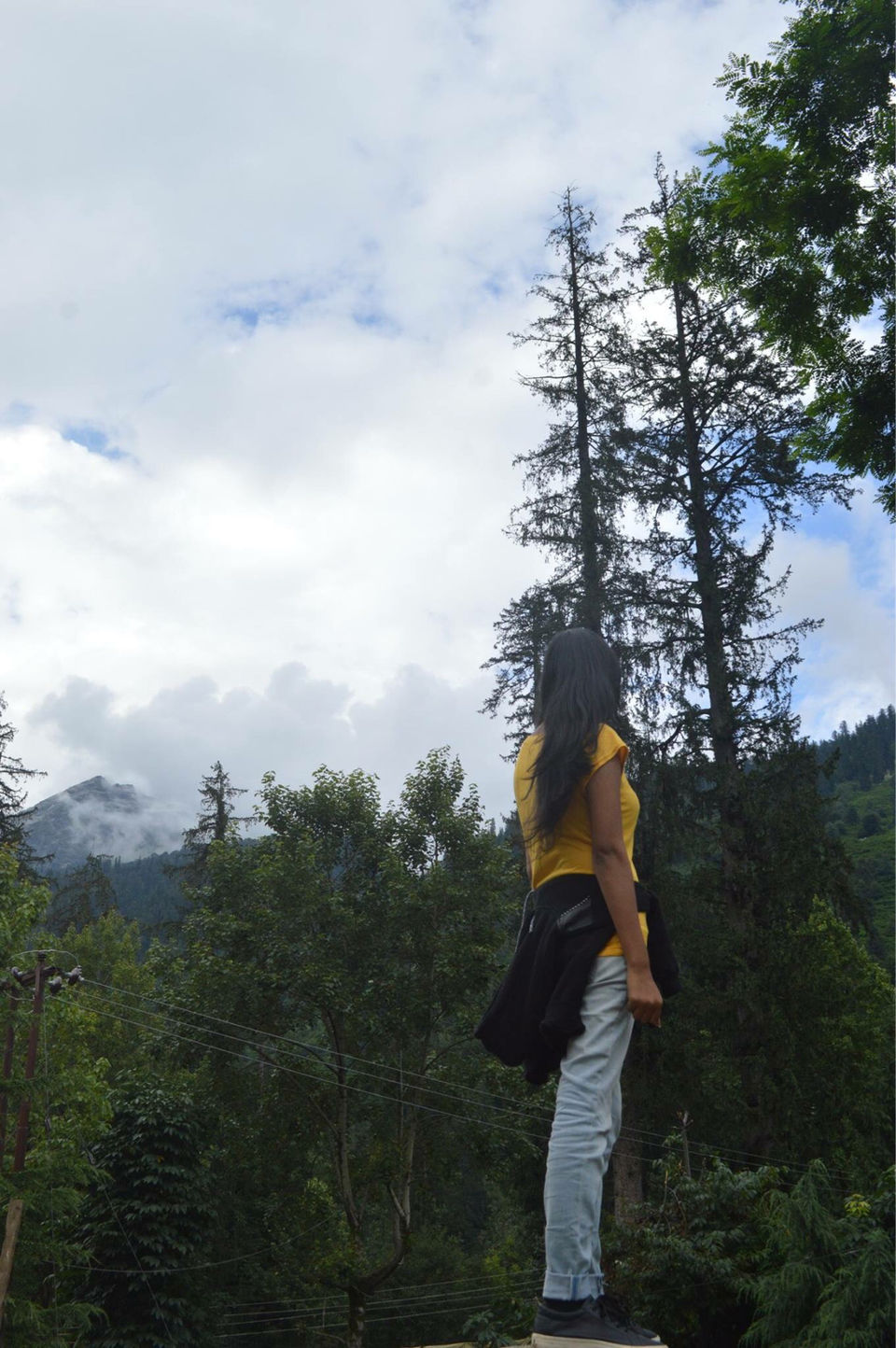 I indeed had to make a lot of efforts to make her agree to go ahead towards spiti and i, no doubt have got good convincing skills. We went back to our resort and slept as we had to catch a taxin early morning to kaza.Initially, I was very apprehensive about travelling to a land of no-cellphone-connectivity and rugged terrain. Little was I to know that, during the journey, these two factors would be the most important reasons for making my trip worthwhile.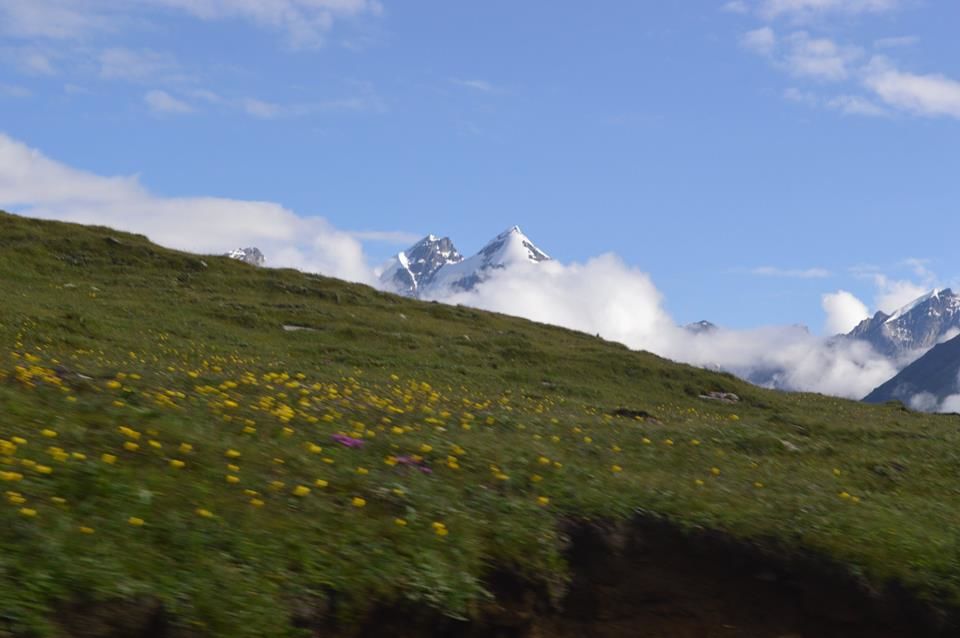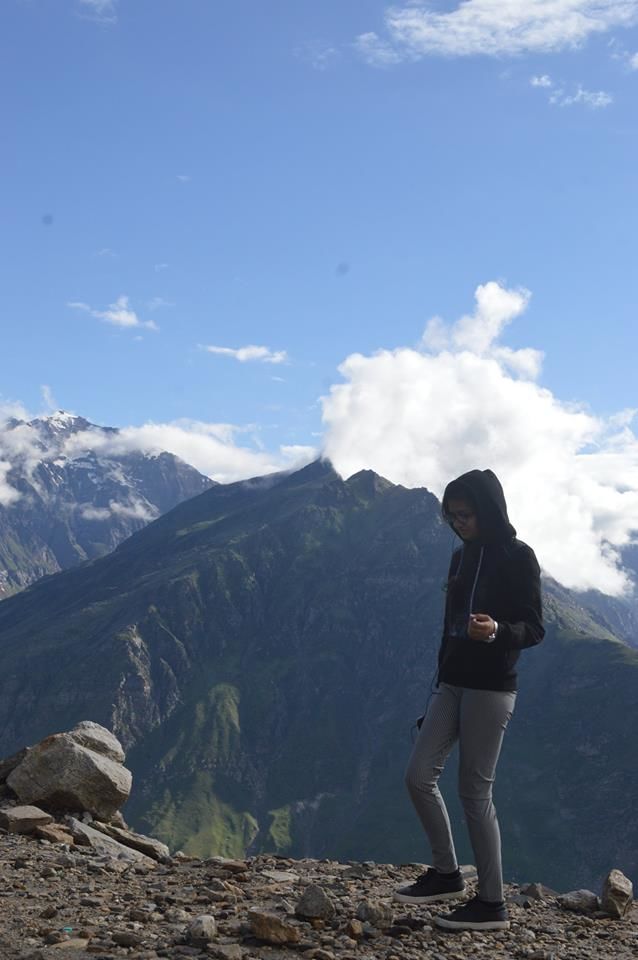 We were up even before the sun was, since starting early helps in dealing with the unpredictable factors that come bundled with a terrain like Spiti's. in the morning we decided to go for chandratal trek. When i asked the driver he explained us how to go and from where. So we got down at batal from where we had to further do the trek to the chandratal lake (I'll write about chandratal kae trek in my next blog).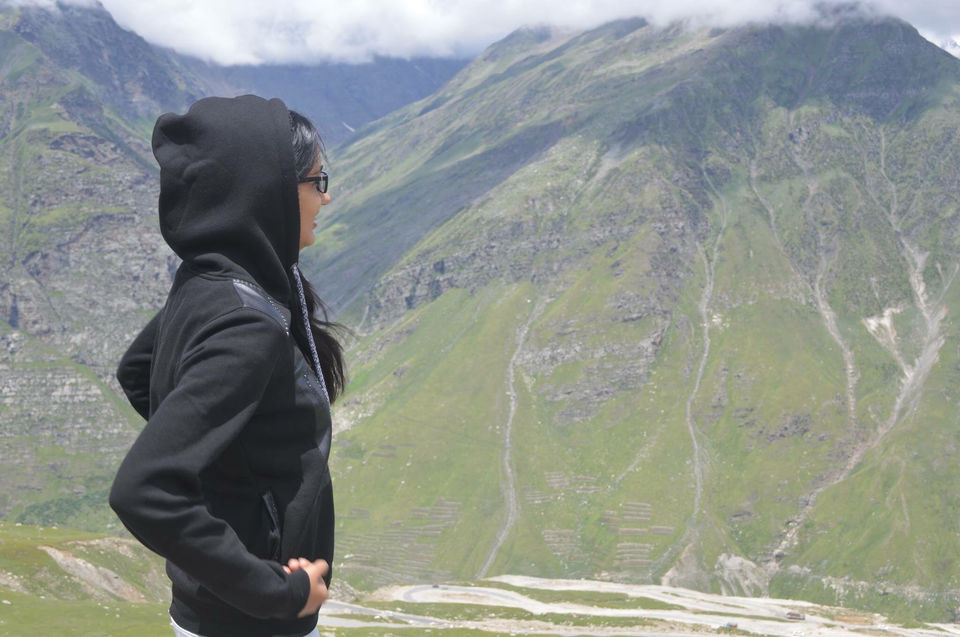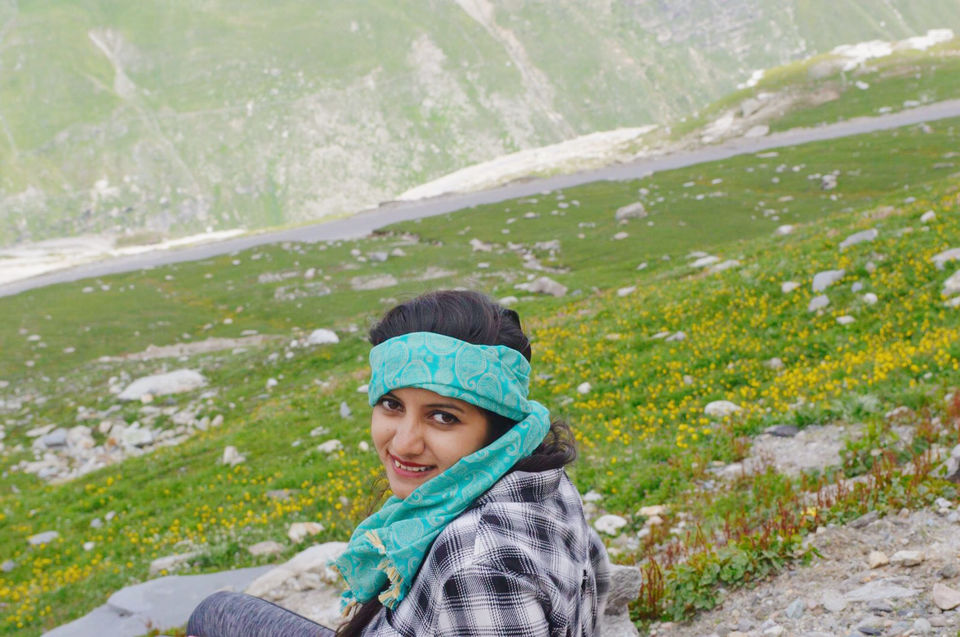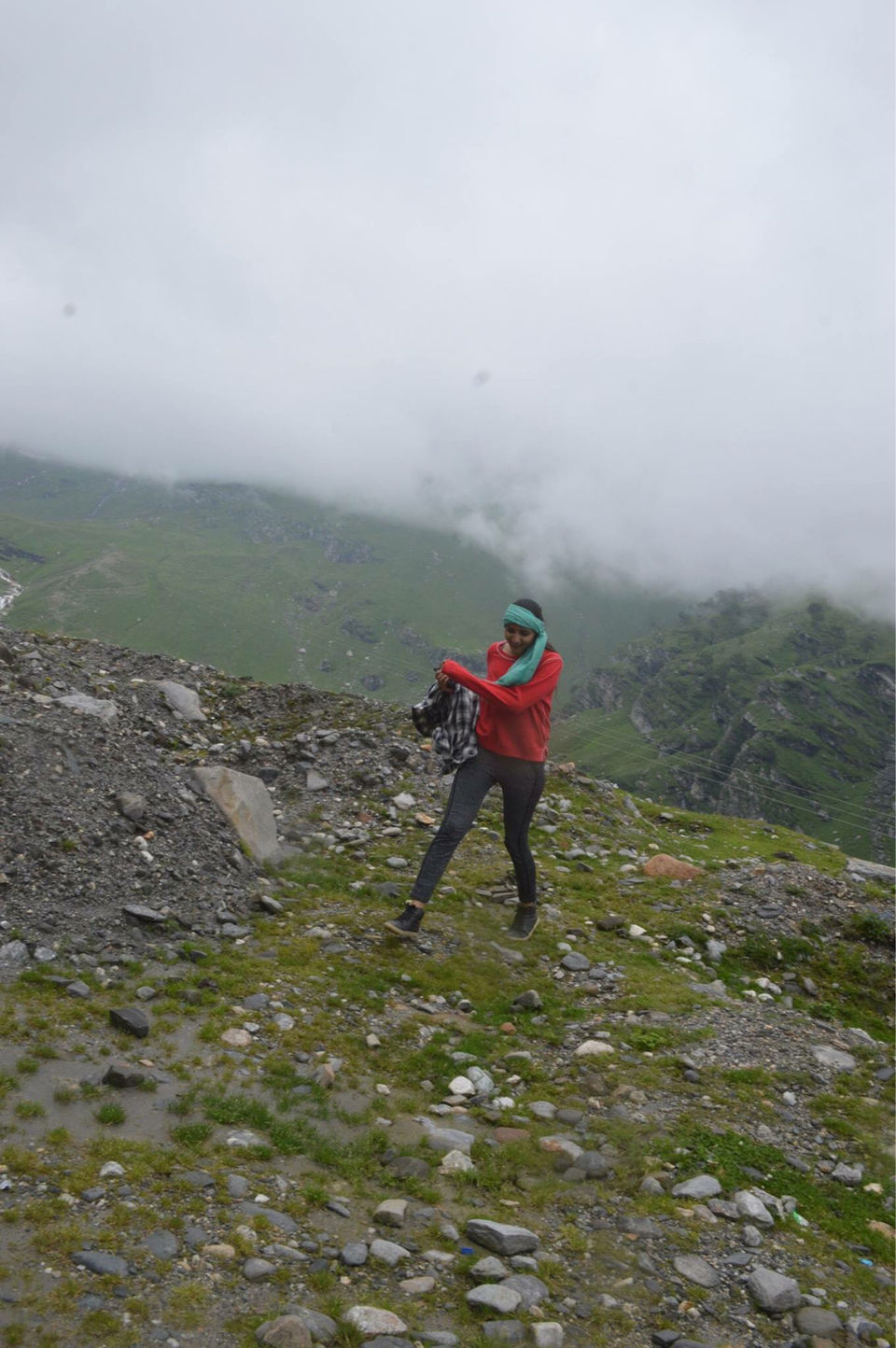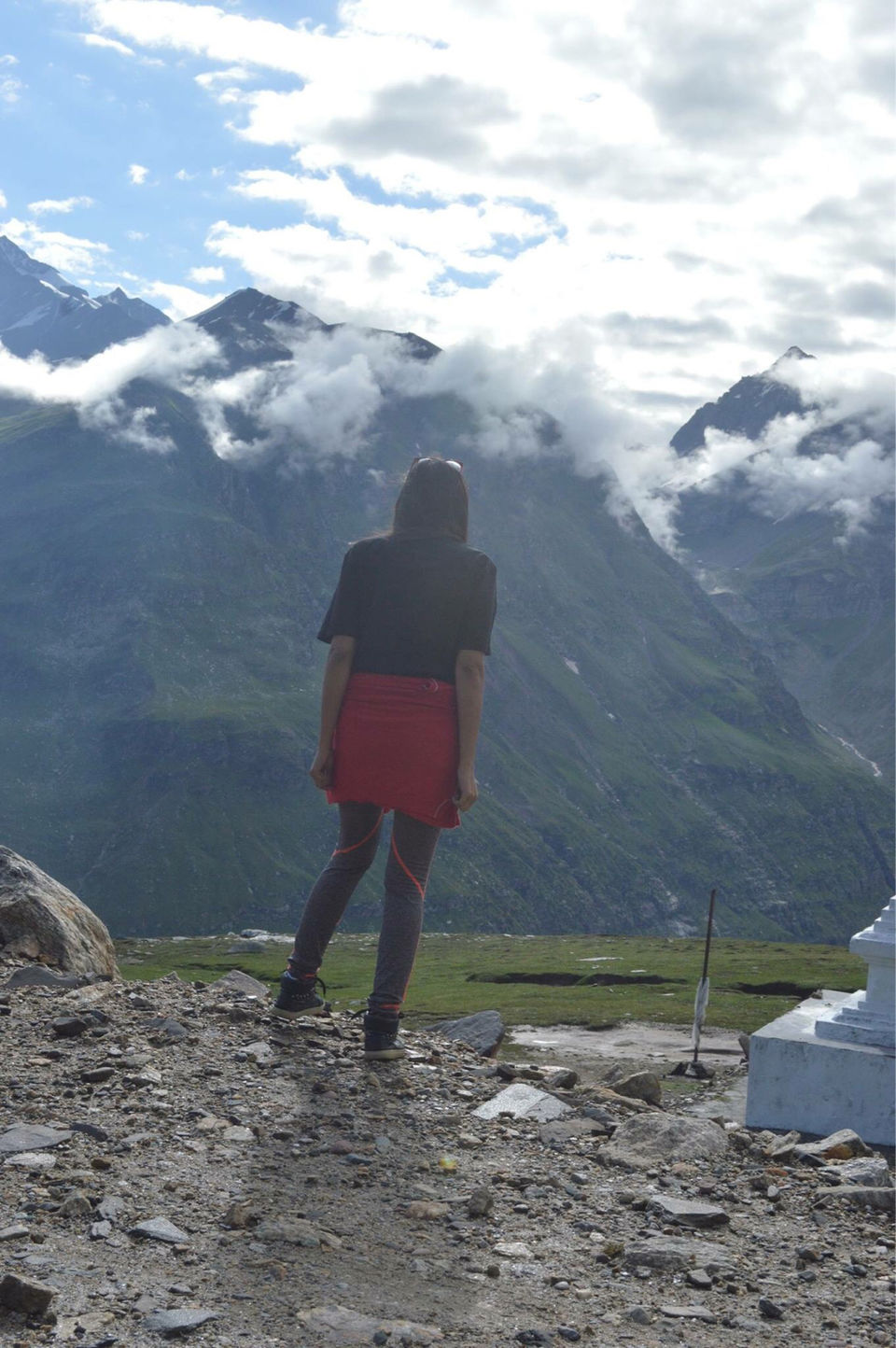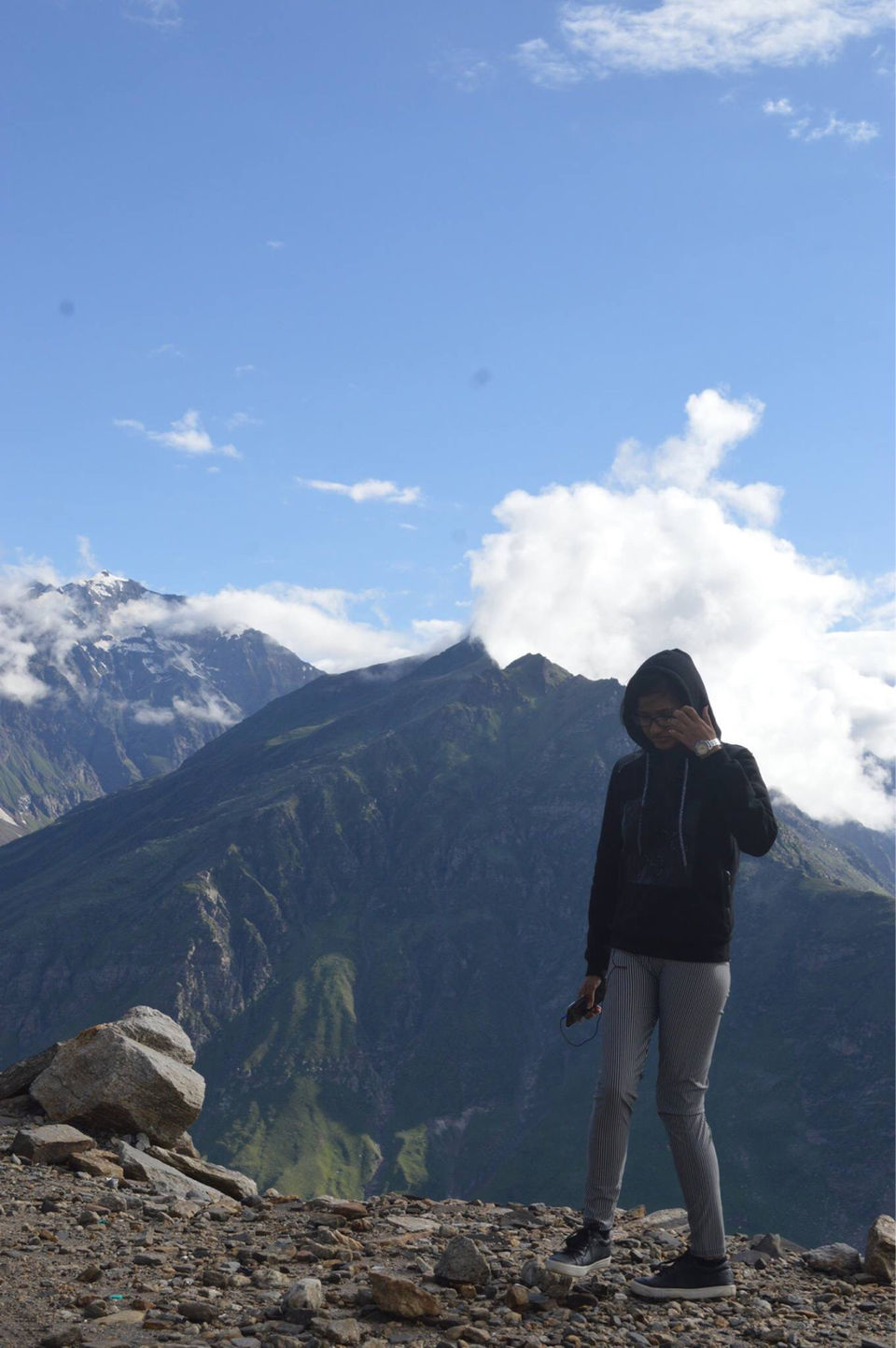 Next day we started from chandratal lake till batal, from where we were supposed to get a taxi for kaza. By evening 6:00 we checked in the hotel. It was an amazing, tiring yet fulfilling journey to Kaza( which, because of landslides and some accident on our way got extended.)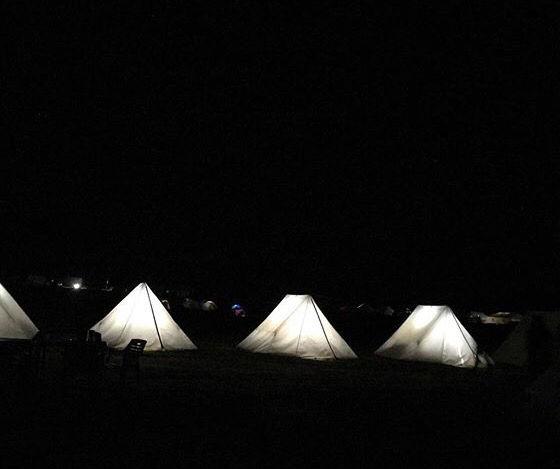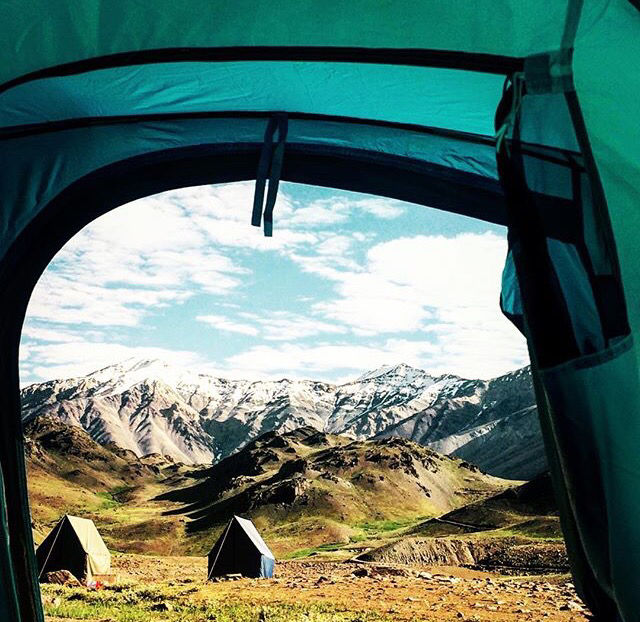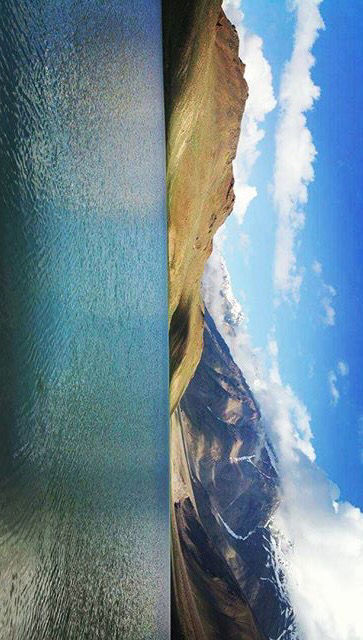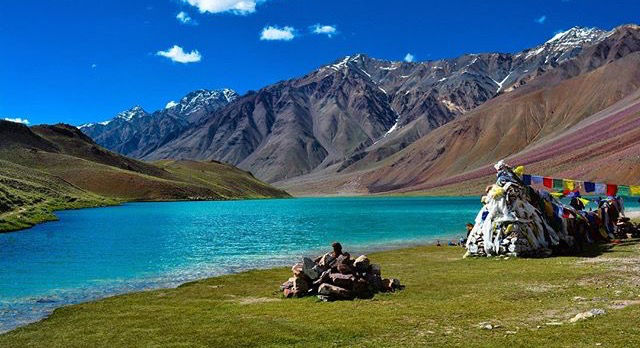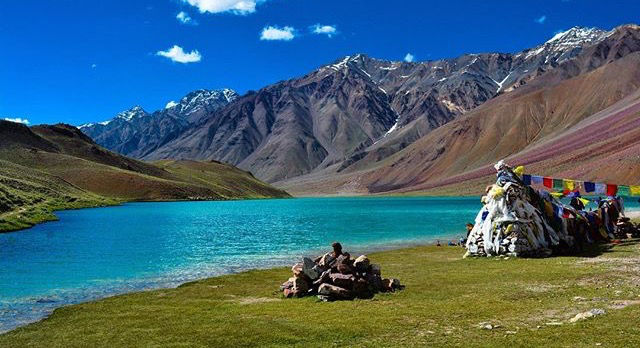 After resting for a while, we explored a little in the streets of kaza to eat "kaza special" food for dinner but ended up eating in "the himalayan cafe" which indeed is the most charming cafe in the cold desert of india. You'd love the music and the company of travellers and artist, some playing guitars, while some trying to sing. Along with that i interacted to the locals who were very upset by the connectivity issue. I am very much late to write about the trip i took in june, but its still in my mind,how frustrated that man was who was owing a little cyber cafe and he was saying "Beta kab aayenge acche din. yaha to din bhar light bhi nahi aati. baar baar generator chala pdta h. Tourists aate h par light k bina kre kya. Generator ko fuel chahiy to petrol pump bhi ek h agar khatam hojaye aur na aa paaye to sara kaza bandh ho jata h." It still echos in my ears how his voice wanted our prime minister to pay atleast a little attention to kaza after his world tour ends. The trip to spiti indeed changed my presceptive to a great extent.The next day we reached Tabo, which is it a lower altitude than Kaza. There was also an option for a trek to the Dhanker lake, which we took, along with a group of 8 people and completed successfully -- despite various levels of fitness, or lack of it.
Next day to go from Demul to Komik, we undertook a Yak safari. (Those who don't want to ride the yaks has the option of riding horses). It was a trek of 14 kms. Throughout the course of the journey, after every mountain or two, a landscape totally different from the previous one would unfold itself like the work of a magician. But then, is there a defter magician than Mother Nature herself?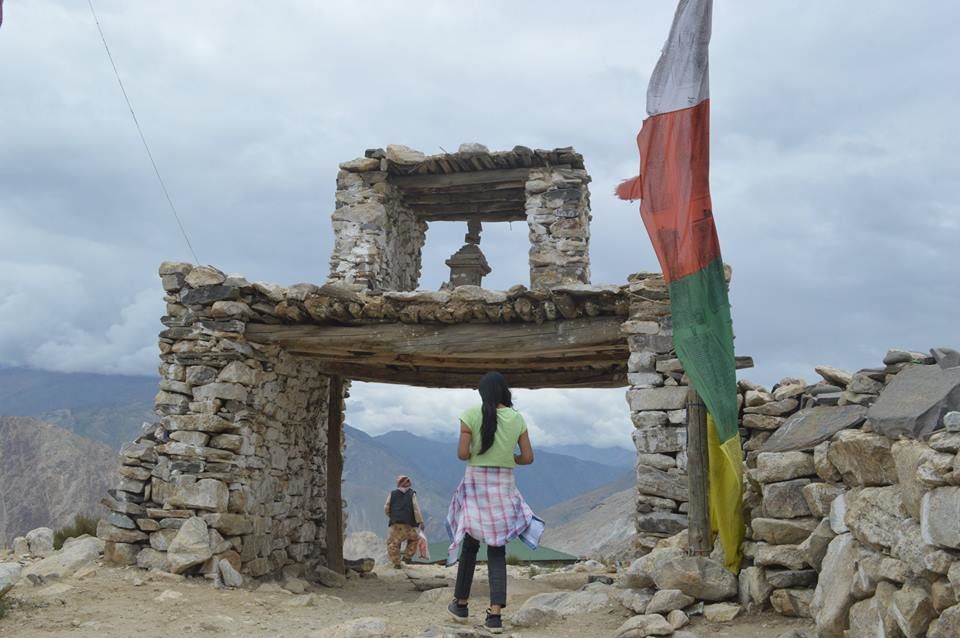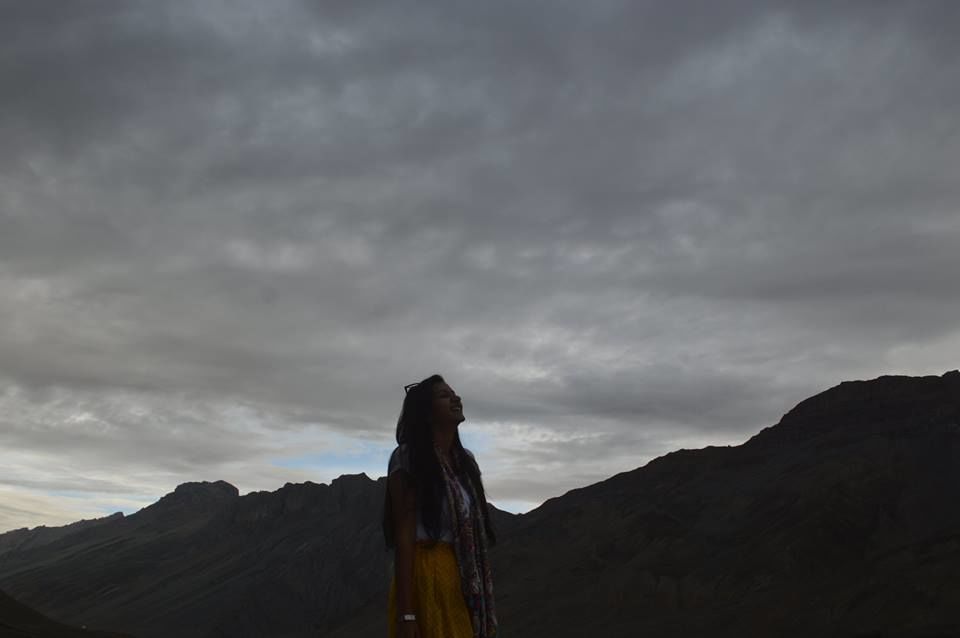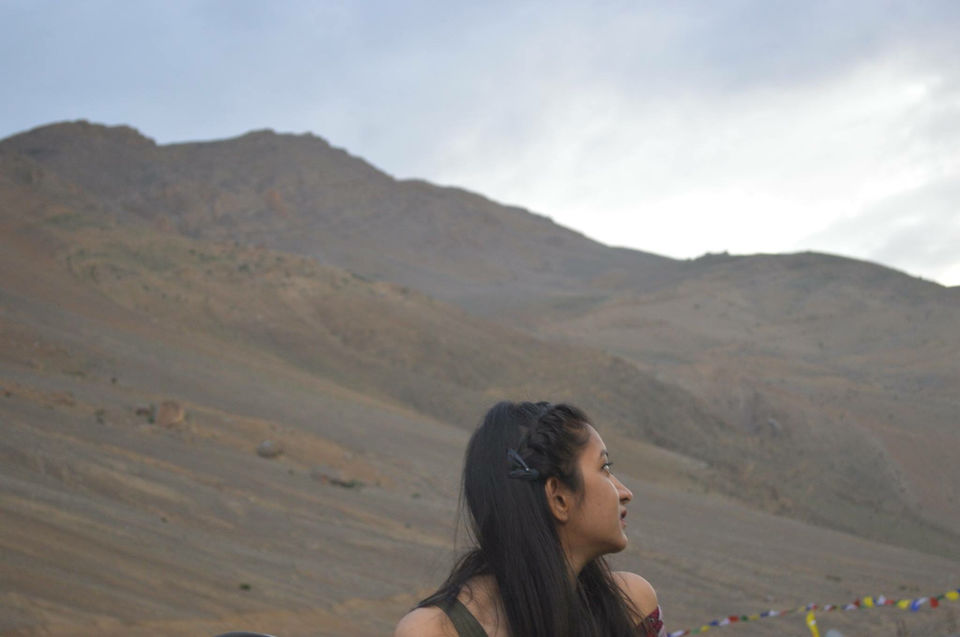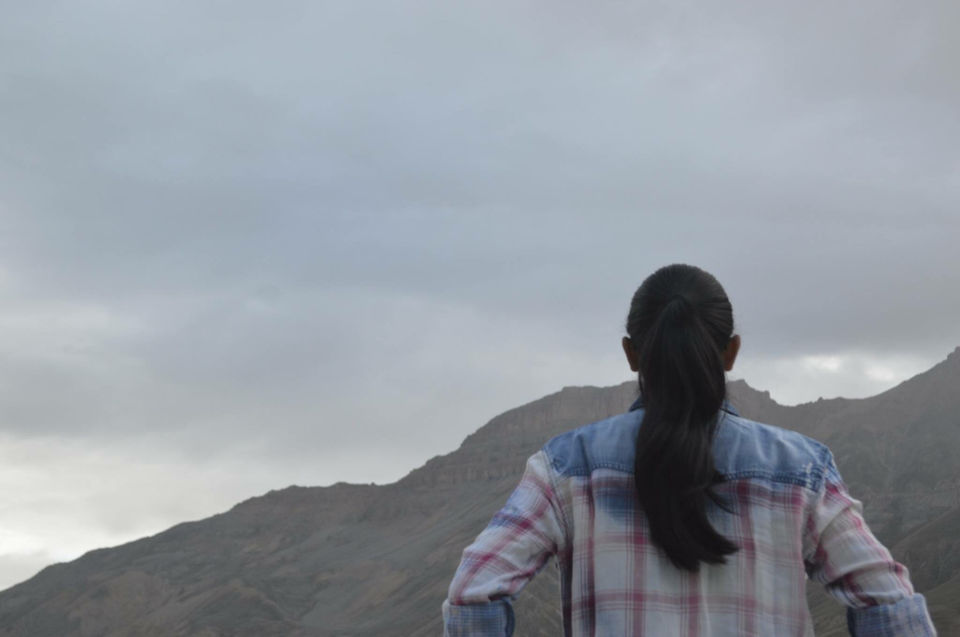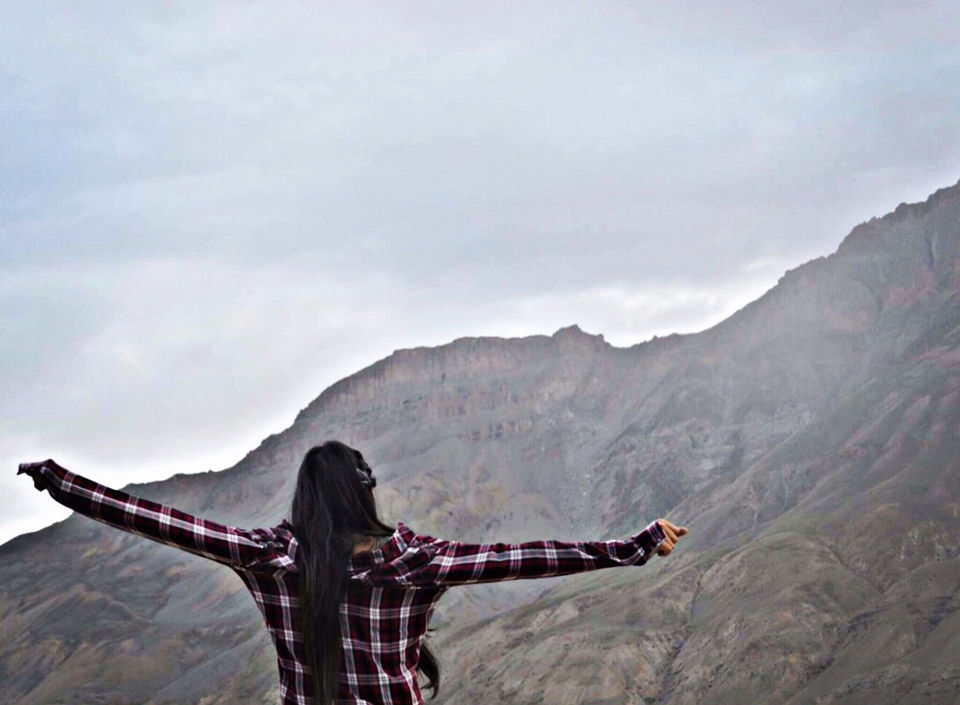 With that we started from kaza to chandigarh via shimla and the journey just cannot be expressed in words. Roads in the cold desert are sometimes very disapponting especially when the drilling of the moutains take places the day you're supposed to travel and you just keep waiting and the journey of 12 hrs is extended to 15-16 hrs. But still that's another good thing as you can explore more on the way! (I got a real bad reaction from my sister when i said that while we were stuck on the way. I'm still glad i came back alive from that trip and she didn't kill me. :p )
I would define kaza as one of the most picturesque destinations in Spiti valley. I heard from the locals that many Bollywood movies have been shot here. One can watch the Paap (a Bollywood movie) if they want to get a glimpse of what to expect when they reach Kaza.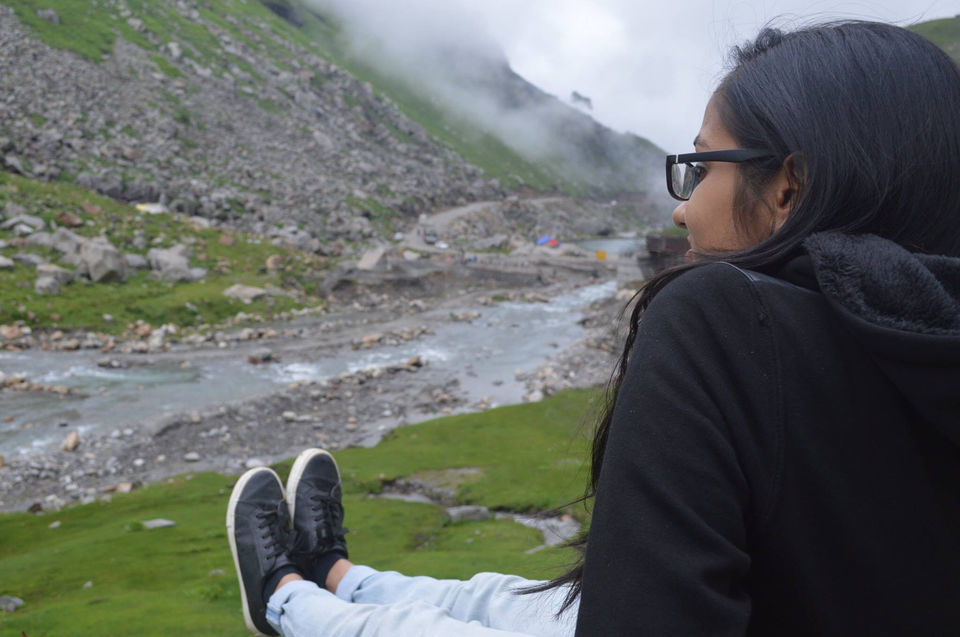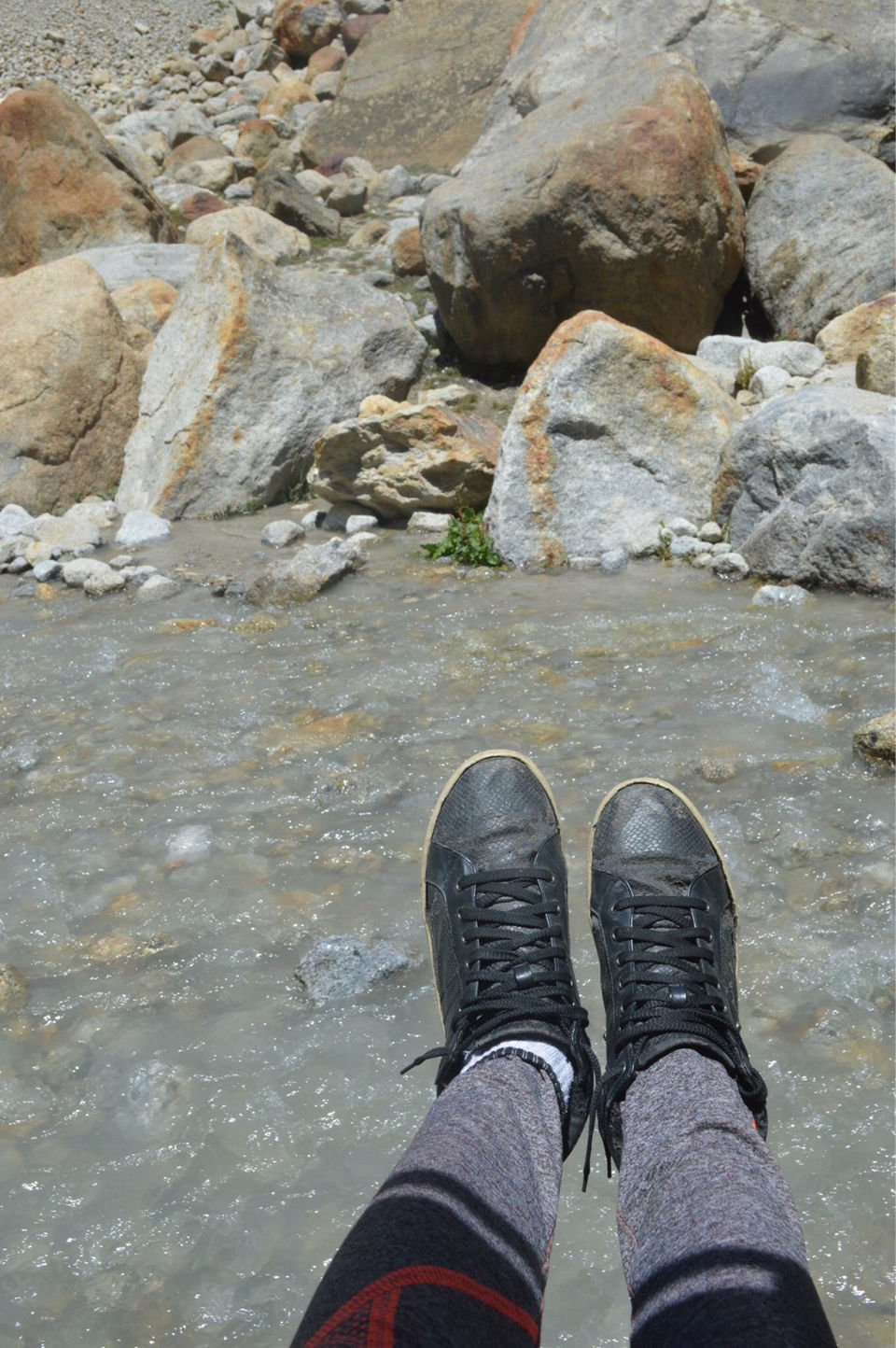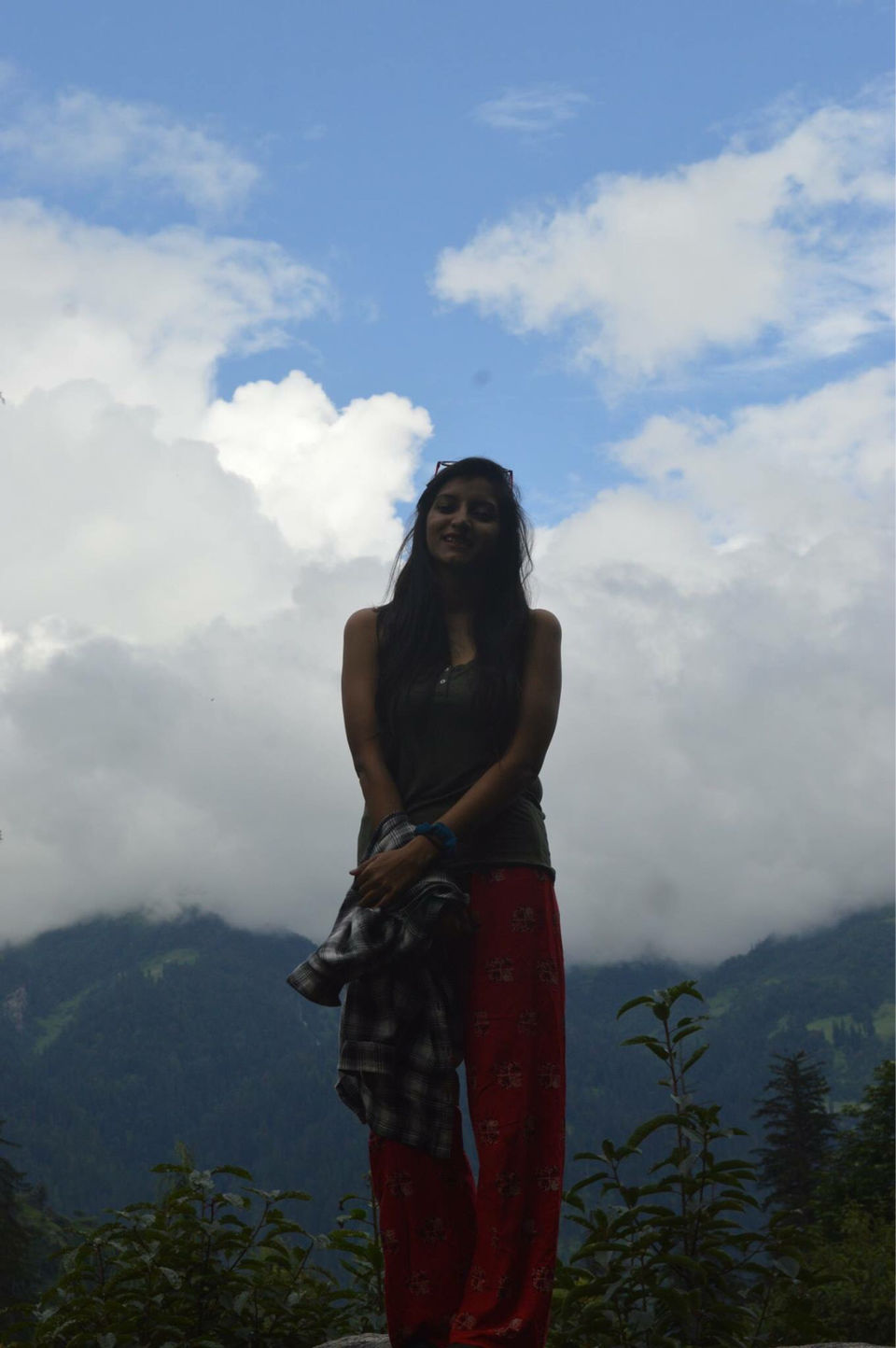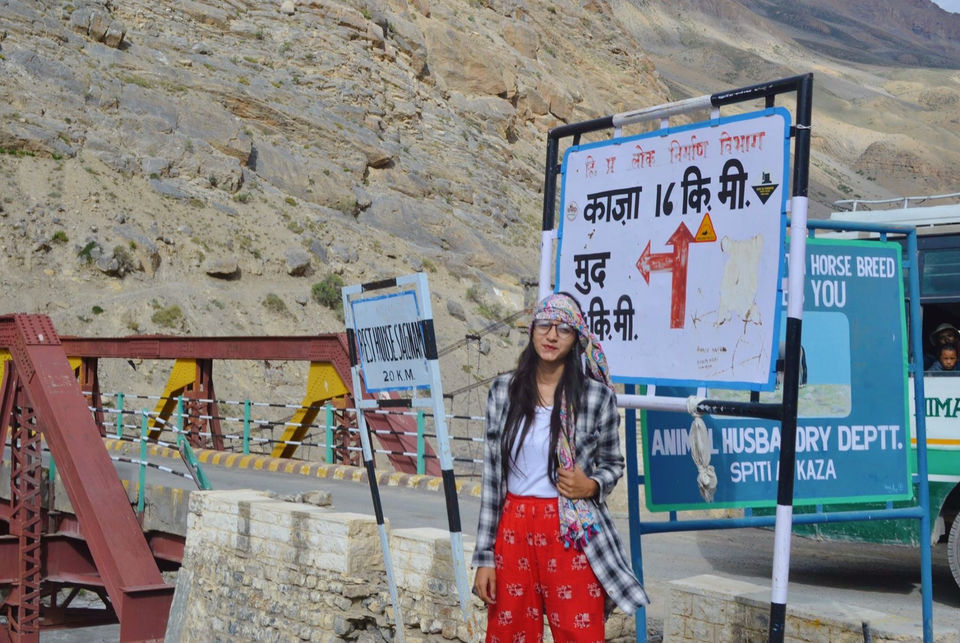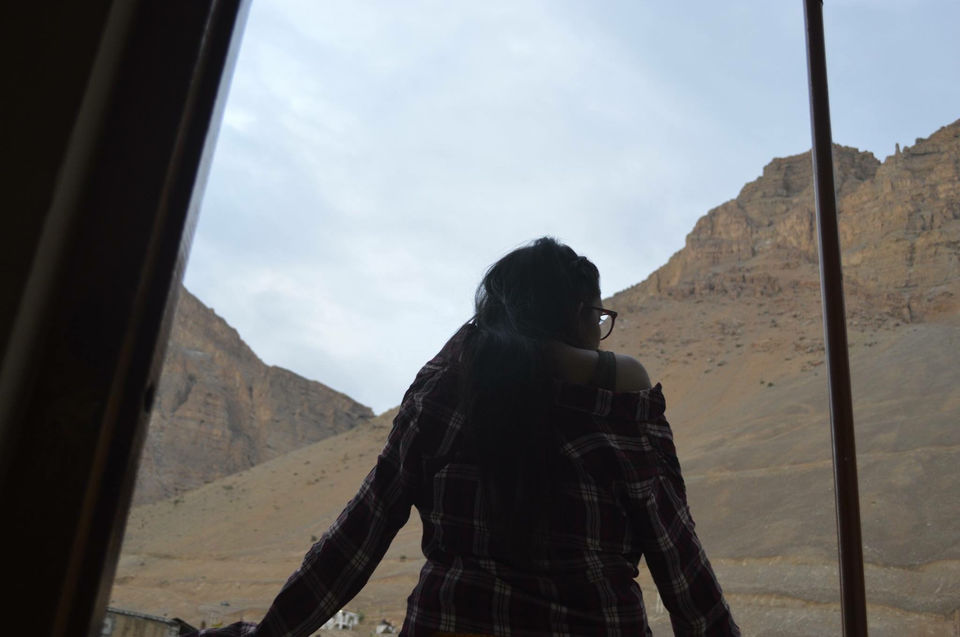 So again i would say, "Give time a break" pack your bags and have some peaceful time before the human discoveries starts taking place there as well. And yeah! don't forgot to comment and give a feedback regarding the same.
We also enjoyed Spitian cuisine ( The only thing my sister said yes to at once!) :p and that's something you must try when you are there. The foodie in you will feel blessed.
Of all the monasteries we visited, Key monastery was (and is) my favourite (possibly because of the quaint way it is perched on a mountain slope).
Kaza also happened to be the last stop on our Spiti trip. (You will see a remarkable increase in the level of ease with the thin air when you are back to Kaza from the entire trip, as compared to the first day.)
The most interesting parts of the trip were the home-stays in the villages. The way they try to you you the best of their services where they might not be getting things of their own choices is impressive. One needs to be welcoming to the idea of living and experiencing rural-life for a day or two without comparing it to the one we lead in our cities. Or, even if you do, you need to question "why is it so" instead of being condescending about it.Try and live the experience with all your senses: the sight, sounds, smells, temperature at various times in a day, at various places. Or the cool breeze and harsh sun against your skin at the same time. Not being camera-obsessed helps too -- in not missing the experience of observing it with your naked eyes.