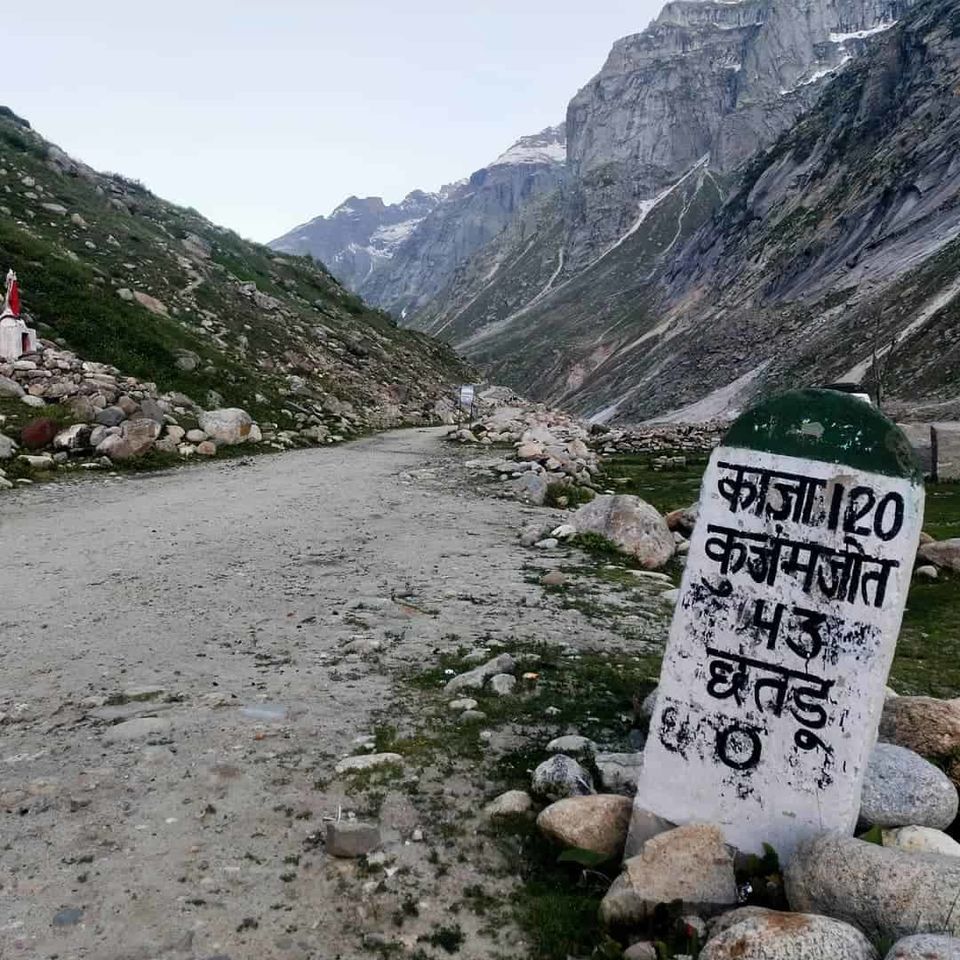 Be prepared about the route you are going to take to understand what challenges lie ahead in the journey to Spiti valley Bike Tour Package. The route from Manali to Spiti goes through Kaza. The roads and peculiar terrain are enough to make your heartbeat high with excitement. The journey begins from Manali in the morning. Cross the Rohtang pass and Kunzum pass to reach Kaza. The eatery points are Chatru, Batal, and Losar on the way.
Spiti Valley Bike Tour Key Points
Region of country Himachal Pradesh
Period :- June – September
Duration :- 10 Days 9 Nights
Riding Days :- 8 Days
Accommodation :- Hotels, Guest Houses, Camps
Motorbike :- Royal Enfield
Level of Difficulty :- Amateur, Beginner
Max. Altitude Reached :- 4551m
Max. Sleeping Altitude :- 4300m
Average Daily Distance :- 120km
Total Distance :- 1277km
Fitness Level :- Moderate to Tough
Pricing information
Own Bike
₹23,999
One Person One Bike
₹44,999
Two Person One Bike
₹74,999
*Supplement cost for Himalayan 411cc = ₹5,000
*Supplement cost for bullet 500cc = ₹4,000
Group Size:- 15 to 25 Participants 10-15 Bikes | Open for Solo or Groups
OUR MOTORBIKE TOURS TO SPITI VALLEY IN 2021
MULTIPLE DEPARTURE DATES FROM JUNE TO SEPT.
11 JUN 2021 – 20 JUN 2021 –AVAILABLE
25 JUN 2021 – 4 JUL 2021 –AVAILABLE
9 JUL 2021 – 18 JUL 2021 –AVAILABLE
13 AUG 2021 – 22 AUG 2021 –AVAILABLE
10 SEPT 2021 – 19 SEPT 2021 –AVAILABLE
Book Spiti Valley Bike Tour Packages
Spiti Valley Bike Tour Itinerary
Day 1 Delhi – Chandigarh – Manali | 560 KMS | 12-13 hours (Ex Delhi or Chandigarh or Bhuntar) (580 km)
On the first day of your trip, board a Volvo bus to Manali from Delhi/Chandigarh. It will be an overnight journey so make sure that you are well prepared.
Day 2 Manali arrival
On the very first day, one needs to reach Manali either by Volvo bus or by the hired cab. At bus stand Manali, you will meet the tour guide of Motorbike expeditions. Our tour guide will take you to the respective hotels, where one can rest for few hours. After taking a small nap our guide will Introduce you to your motorbikes. Arrival day in Manali is all about acclamatization to high altitude climate and understanding how the rugged terrian of Himalayas behave while riding. This day will help you connecting your soul to the bikes which will be you partner for next 10 days. We will cover all the major sightseeing points around Manali on this very day and later in the evening after having dinner, Days comes to an end.
Day 3 Manali to Shoja
On the second day we will leave after having the local Kulluvi food towards our next destination Shoja. The route to Shoja from Manali is enough to feel the real vibes of the country side road. Lush green mountains and gushing Beas river is the common sight on this route. On our route to Shoja, we will cover places like Kullu, Bhuntar, Aut, Banjar and the famous town of Jibhi. These all places are among the most beautiful places in Himachal Pradesh, So just imagine how beautiful your journey is going to be. Shoja is about 108km from Manali, and all this time our team of motorbike expeditions will be just behind you in case of any help required. After reaching Shoja we will check-in into our homestays, where local food along with a bonfire will be served to an entire member of the expeditions.
Day 4 Shoja to Kalpa
The third day of our journey is the most adventurous day as we will cross the famous Jalori Pass, which is the high altitude pass connecting inner Siraj to outer Siraj. It's only after leaving Siraj, when one feels the real wrath of Himalayan roads. The roads are offbeat, places are isolated and the presence of tribal lands marks the beginning of Kinnaur region. The entire route from Jalori pass to Kalpa cover places like Aani, Luri and the famous town of Rampur. The ride through these places is dream ride for many but only a few are able to fulfill it. After reaching Kalpa, Place famous for Apples we will check into the hotels. After having some rest we will meet for the dinner where our guide will lay plans for the next day.
Day 5 Kalpa to Nako
On the fourth day, after having breakfast we will leave for the most beautiful village of Spiti valley, Nako. This beautiful village is situated at a distance of 99km from Kalpa. On the way to Nako from Kalpa, we will cover villages like Ribba, Pooh, and Khab. If one loves peace and nature at its best then nothing can be better than bike expedition to Spiti, The way from Kalpa to Nako binds India's most beautiful barren terrain and cold desert. On one side one can hear the sound of gushing Satluj river and on the other, the cold surreal wind that rustles through one's ear while riding. After reaching Nako one can explore the beautiful village and later check-in into the hotel. Later after having dinner we go for a sleep.
Day 6 Nako-Kaza via Dhankar
The fifth day of the expedition to Spiti is going to be of moderate level. On this very day, we will visit the two most famous monasteries of Spiti. The first one is going to be the Tabo monastery which is also known as "Ajanta of the Himalayas" due to the presence of Thangka Paintings. After visiting Tabo we will head towards one the oldest monastery in the world, known as Dhankar monastery. This day will be all about exploring the culture of Spiti. What we have experienced from our previous tours is that most people travel to these regions without having much knowledge of the cultural aspect, But we at motorbike expeditions believe in providing the cultural knowledge along with world-class motorcycle tour. After reaching Kaza we will check-in into the hotel and later in the evening after having dinner we will wish each other goodnight
Day 7 Kaza-Hikkim-Komic-Kaza
On the sixth day after having breakfast, we will leave towards the famous village of Hikkim. This village is located at a distance of 15km from Kaza and is famous for its location for the world's highest post office. The most unique thing which we do here is, that we send a post from Hikkim to our relatives and loved ones so that this act stays in our memories for life. After that, we visit the famous Ki monastery, the largest monastery in Spiti valley. Komic village is the last village for the day and later by evening we return back to Kaza.
Day 8 Kaza-Chandratal
7th day of the bike expedition marks the visit to the world's most beautiful lake Chandratal. This lake is so surreal and calm that one has to rub his or her eyes in order to believe it actually exists. The most interesting thing which motorbike expeditions team does here is that we take all the mobile phones from our fellow travelers and insist them to just enjoy nature rather than clicking pictures. The folk Flores related to this place also suggests that there have been several cases when people have spotted unidentified flying objects in the region. After spending some valuable time and exploring the sky blue lake Chandratal we head towards our stay for the night.
Day 9 Chandratal to Manali
On the ninth day, after having breakfast at Chandratal we will leave for the most dreaded Himalayan road that is the road from Chandratal to Manali. On this very day, we cross the number of water crossings feeling the real adventure. The roads are offbeat, Isolated and mostly clogged with water enough to submerge your bikes completely. If someone wants to understand the real adrenaline rush as a biker then Chandratal to Manali is a route for you. After reaching Batal we will witness the second largest glacier of Himalayas Bara Sigri on the way to Chatru. One more Interesting thing which one experiences on the way to Chatru from Batal is the famous Chota Dhara Nala, the most dangerous Himalayan Nala. Chatru to Manali via Rohtang is the main high light of this bike expedition, the landscape changes from barren desert to lush green and riding experience to smooth. After reaching Manali we finally end our trip and by going for a complimentary dinner with all the riders of motorbike expeditions.
Day 10 Departure from Manali
On the final day of our trip, we will greet all our fellow riders and bid them farewell along with best wishes for life in the hope of meeting them soon again. The overnight journey of 12 hours will finally drop you in the nation's capital Delhi, from where one can continue their journey back home. So if you are planning a trip to Spiti Valley then this itinerary is surely and undoubtedly the best itinerary you can get online. As we have been running tours on the same plan for the past 3-4 years.
This is a standard Spiti Valley Bike tour itinerary and can be modified on the request of our fellow travellers if needed. We have covered all the major aspects in this but if you feel like you want to add a place or two you can contact us 24/7