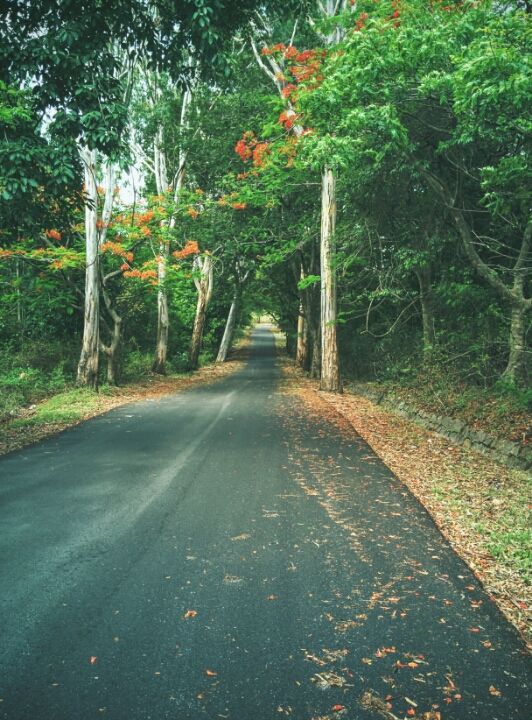 A lazy Friday morning when the thought of leaving for office was not letting me wake up from bed. Sleep deprived as I slept at 4 in the morning and was in no mood to open my eyes... I see some photos in one of my WhatsApp group with my friends sleeping in the car.. And they traveled all the way from Hyderabad to the nearest hill station, Horsley Hills, which was 550 kms away... Slept off thinking it was such a waste of time for them coming all the way here. Never been to this place even though it was just 150 from Bangalore as it was always over shadowed by the ghats to the southwest of Bangalore.. Then one of them asks me to come down if I was interested. Though not keen, the thought of catching up with them and skipping office on a Friday woke me up and i was ready to leave, knowing nothing about this place!!!
Packed up some booze from Bangalore (not sure of availability though there was a bar atop the hill) and on the road by 11:00 am. Reached the foot of the hill by 1:30 and was a beautiful road uphill..
A small township at the top of the hill where AP tourism has cottages which can be booked online.. Prefer the ones where the whole cottage can be booked. Should be around 2500 for a 2 room cottage.
Two of my friends were asleep when i reached there, driving overnight. Two of us went to the nearest view point and spent some time there.. Being a Friday, very few people around. An adventure camp was available where they would organize treks if more than 10 people were available. We chose to trek downhill and we went upto the farthest possible point. A great view of the sunset.
Reached our cottage by sunset and left to get some food packed. There are 2-3 hotels outside but the restaurant of AP tourism is the best place for food.. They serve liquor too. Came back to the cottage and had a great time with friends over a drink... You can just go around the hill at midnight as there would be noone to bother you much... A must visit during the night, the Gaali Banda (Wind Rock)... The winds blowing at really high speeds, its fun to have a good party at one of the sitting areas of the view point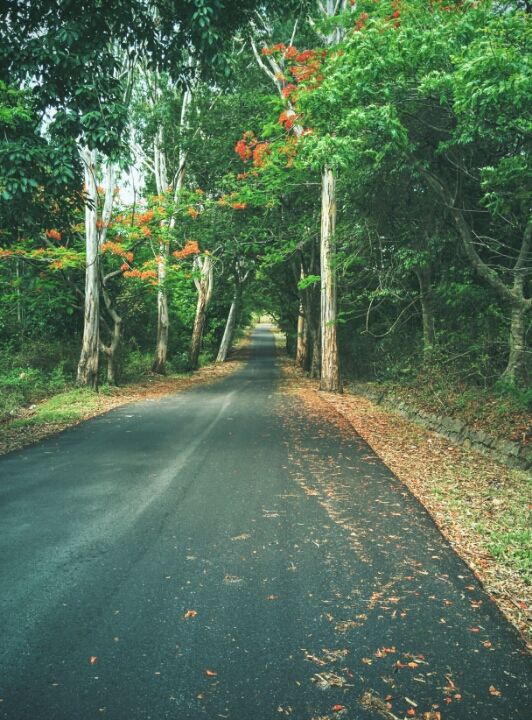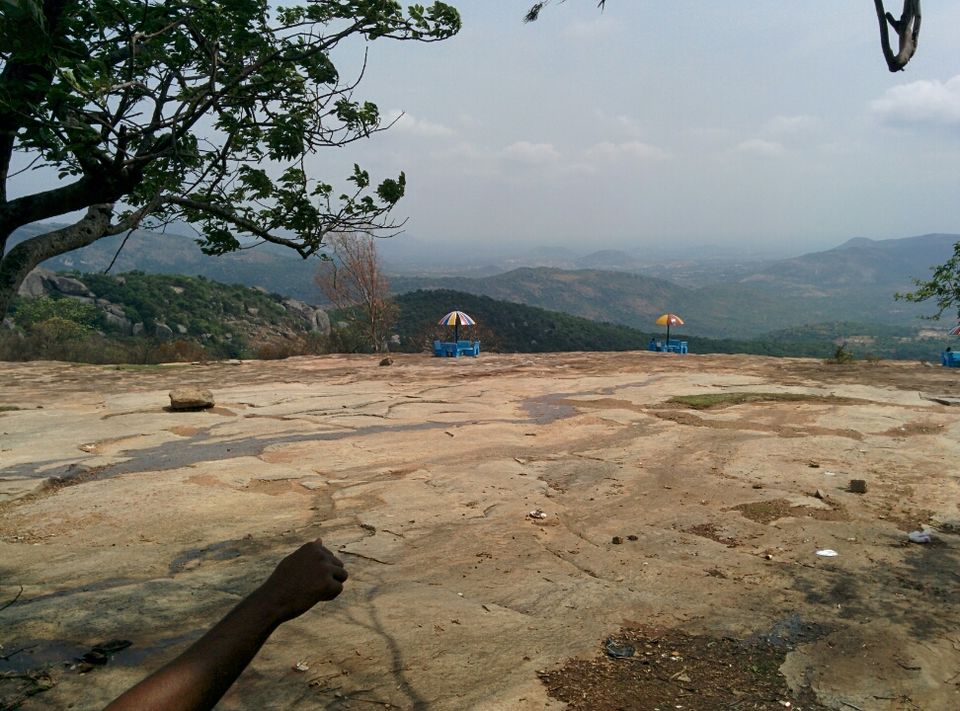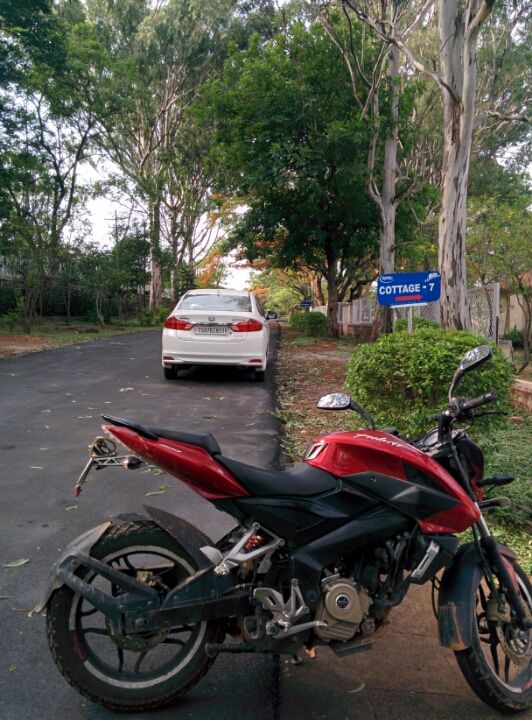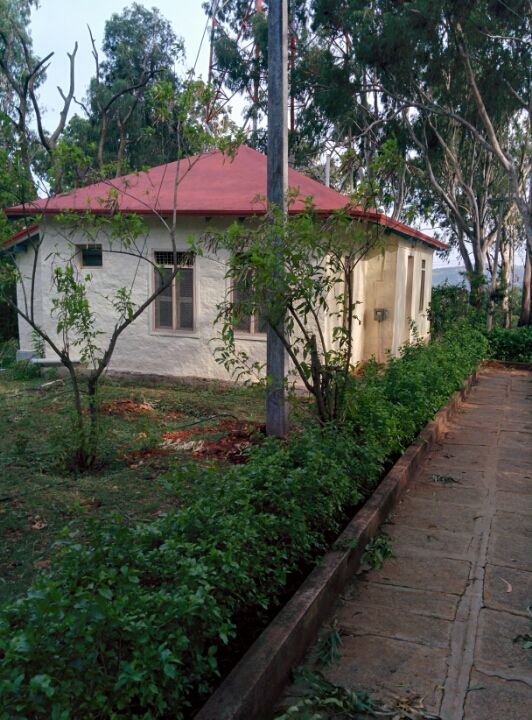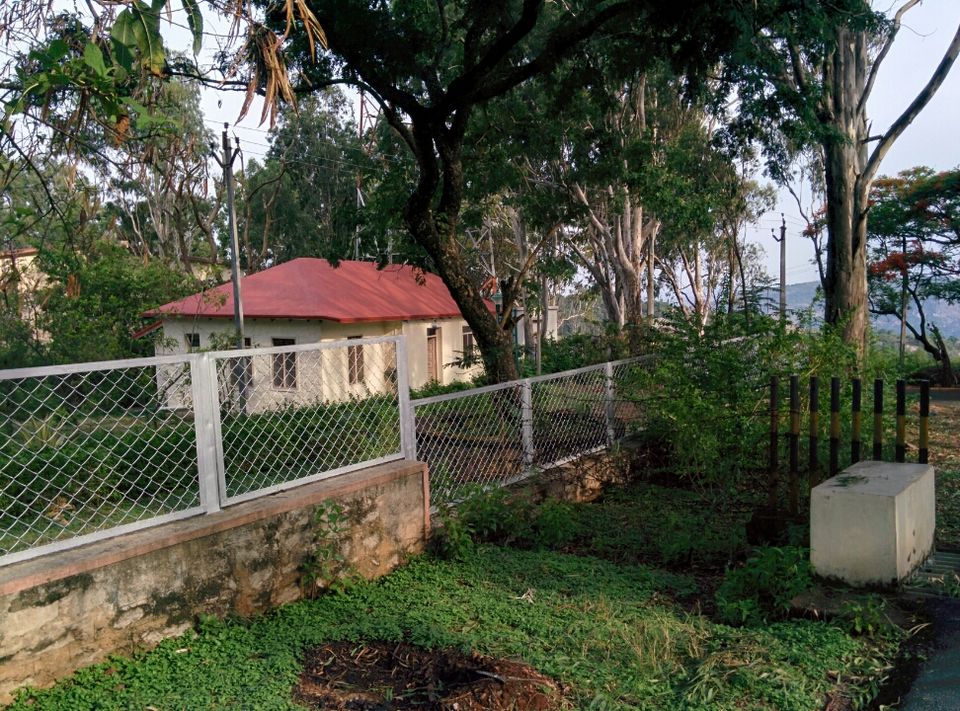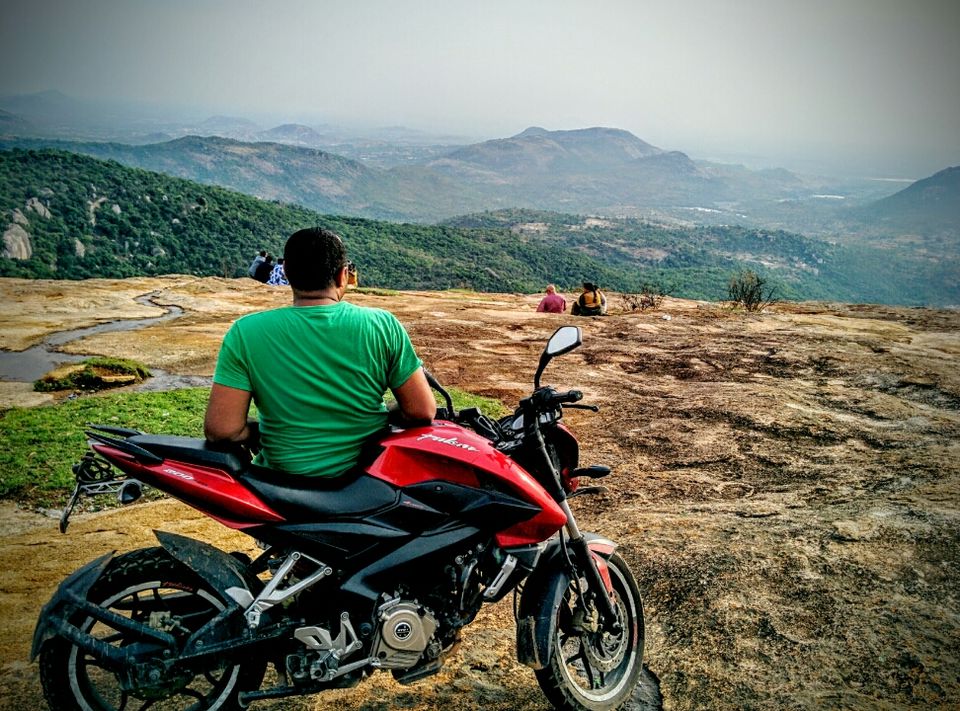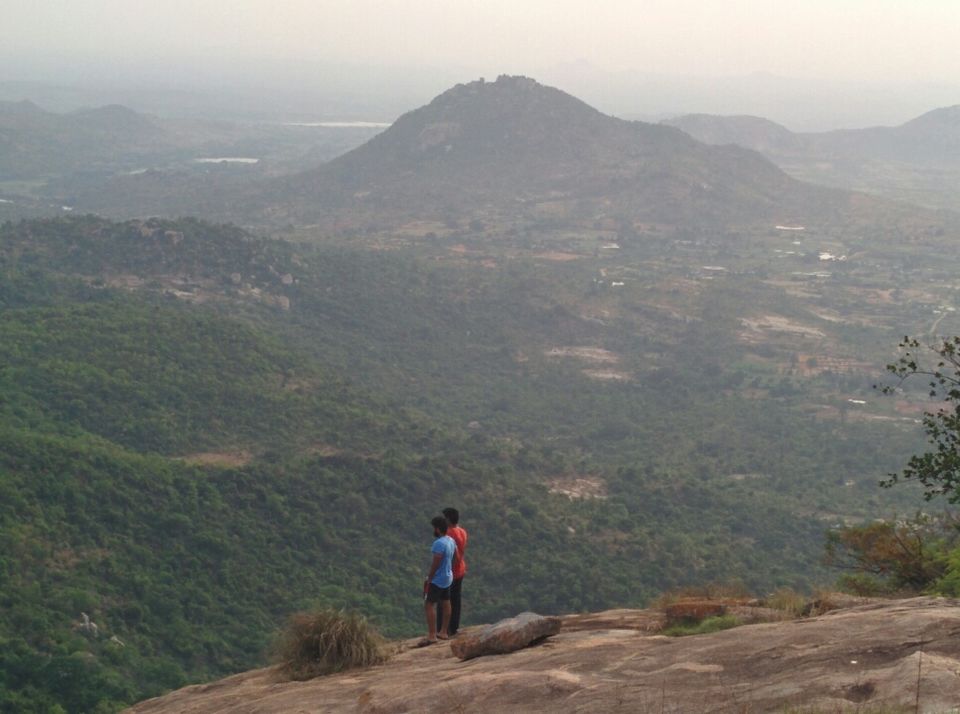 Woke up at 9 and hurried up for the complimentary breakfast served by the restaurant... A really good breakfast which you shouldn't miss.. Explored the hill for an hour after breakfast when people started coming in for the weekend (Saturday morning). There was a swimming pool which we couldn't go as we were getting late.

Checked out from the cottage and started our journey back. My friends were headed to kurnool and wanted me to join them but couldn't do it as it would add up a good 300 kms to my ride. My bike not being in a good condition, i choose to come back to Bangalore after a quick checkup at the nearest town.

Overall a good place if you are looking for a quieter outing from Bangalore and wouldn't want to head to Coorg or Chikmagalur... At 150 kms from Bangalore a place to visit for a quick one day stop.