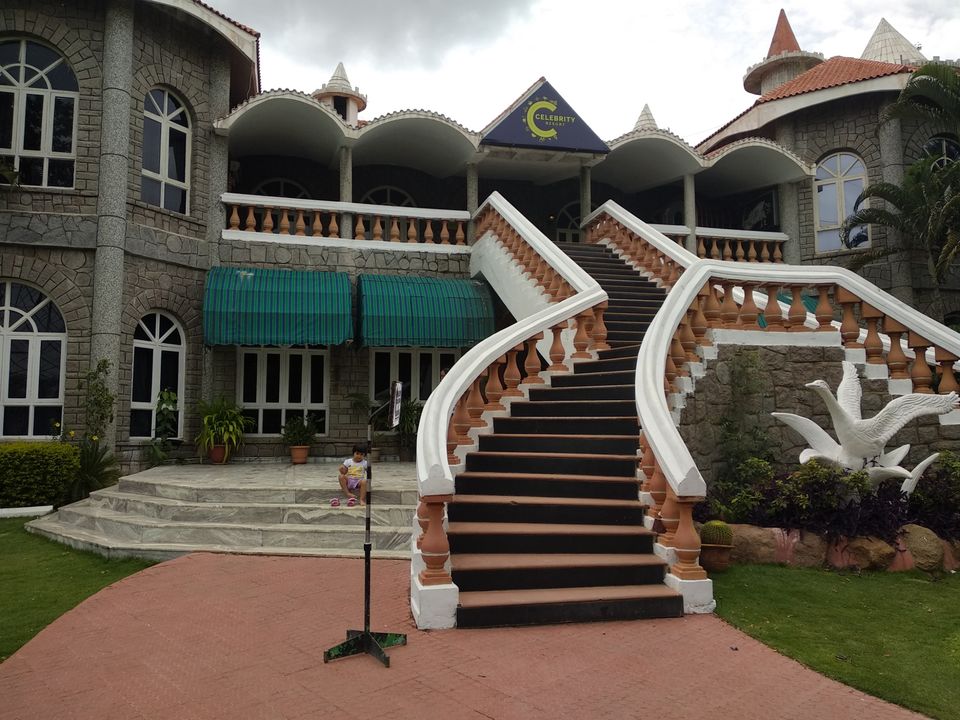 Staycation has become very important aspect of people residing in Metropolitans. It's trending these days because of the increasing stress levels and the hectic schedules. So rather than planning a trip to some nearby hill station, youngsters are saving on time and money by spending a weekend in a resort or good hotel in same city.
We planned to take a break from out busy schedules and booked a day outing in this amazing resort near Hyderabad.
Celebrity Resorts
This resort is approximately 41kms from Hi-tech City Hyderabad and takes about 1.5 hours drive through ORR ( Outer Ring Road).
The drive in itself is very beautiful and smooth.
How to reach-
This resort is located in Shamirpet and the best route would be via Alwyn Junction towards Bachupally connecting to ORR.
This is the least traffic as well as delight to eyes as the ORR presents some beautiful scenic rocks.
How much does it cost- The day outing package in this resort is for ₹800 all inclusive and trust me it's a real good deal.
What all it includes - This package includes welcome drink ( glass of coldrink), indoor activities such as carrom, chess, snooker and outdoor activities like badminton, cricket, basket ball.It has nice play area for kids. There is go carting and swimming pool as well.
For go carting, they are charging ₹50 per lap.
Also, they charge ₹1000 approximately for snookers as refundable deposit.
Food- In day outing package, lunch buffet is complimentary.The food is okish as it had soup, starters, four kind of vegetables in main course and two deserts.
Also, hi tea is included in the package which has come snacks alongwith tea.
Who can go- We as a couple and a baby had a great time as it had games for us, play area for baby. Also, it's good for team outings.
Hotel rooms-The hotel rooms are good and can cost around ₹3500-5500 per room per night.
What did I love most- I loved the fact that we chose to go on a weekday to avoid huge rush.So, firstly there were not many people in swimming pool and to play games which mean we can spend as much time we want.
Resort is full of greenery which is something I liked alot.Weather was awesome being cloudy day in month of July.
Best time to go- We had a great time in month the of July as it was cloudy with cold winds blowing.I believe June -December would be great time to visit this place.