Travelling has started after the unlock 4.0 and many places are welcoming tourists as well. We all know travelling after the pandemic is going to face a lot of changes. The places we admired to visit mostly are going to hang for good. All the beautiful cliched destinations have always been full of crowds. We might have spent some beautiful moments in our life at some or the other places. It would be hard to avoid such journeys entirely after the pandemic. But mind you, this is what we need to know and learn for the best.
India has recorded more than 90 thousand cases in a single day, making us the worst-hit country of Covid19 in Asia! Even though we have been able to maintain an impressive recovery rate, there is still a long way to go.
Shall we check out the top 15 places that are declared as the most visited touristy places which we need to avoid in the coming days?
Here, we go!
1. Delhi
The capital city remains the center of attraction for people travelling from each corner of India. Be it the historical significance, mouth-watering food, or a travelling joint it is known to be one of the crowded places due to people flocking from all around the world.
2. Agra
Symbol of love, Taj Mahal is one of the wonders of the world and the most beautiful monument indeed. It is one of the famous tourist places attracting people from all around the world. This beauty is not going anywhere and you can definitely save it for later.
3. Jaipur and Udaipur
Known as the Pink City of India, Jaipur reflects the history of India through its incredible forts, its architecture and royal palaces. Tourists from all around the corner visit this city throughout the year. The City of Lakes is not only a famous tourist spot, but you often get to see film shootings happening around the city. Both Jaipur and Udaipur gets thronged by tourists during winters and festive seasons.
4. Varanasi
A place so holy, so divine with a heap of tourists that is impossible to avoid. Be it the festive time or devotees coming for a religious retreat all around the year, this city at the bank of river Ganges never stands in isolation.
5. Kashmir
Heaven on Earth, Kashmir is a bliss to eyes & soul. Valleys of Kashmir have been called paradise, alluring tourists from across the world. More than ten million pilgrims visit Vaishno Devi every year. Also, Amarnath is another favourite spot which receives around 3.5 lakh travellers per year. We should be more careful while planning our next trip to this stunning place.
6. Kasol
Nestled in the Parvati valley of Himachal Pradesh, a hamlet called Kasol is a favourite destination for trekkers, adventure lovers & even couples. A large number of travellers visit this village situated beside River Parvati every year making it all commercialized, unlike the old-time.
7. Nainital
Nainital is one of the most famous hill stations in India due to its favourable climatic condition all year round. Also, known to be one of the over hyped touristy places of Uttrakhand. So obvious why we should avoid visiting this place, right?
8. Shimla & Manali
It is truly evident that these two places receive massive amounts of tourists every year as people from nearby cities stop by on weekends, making it worse. Jammed roads, full parking lots, overcrowded hotels and whole places covered with enormous people.
9. Darjeeling
Heavily populated buildings, crowded spots and the never ending traffic jams are a big no-no for sure. Darjeeling is a hotspot for honeymoon couples as well, so it is better to stay away for a while till the things get better.
10. Amritsar
Golden Temple is known to be one of the most visited places with a world record of 1 lakh visitors per day! The number goes up on weekends, and you can imagine what happens during any festival. Do you need any more reason to stay where you are right now or to avoid places like this entirely?
11. Mumbai
This city never sleeps. The overly crowded Mumbai locals, the slum area, the never- ending traffic jams are enough to make you avoid any travelling plans to this city. Also, the cluster of people wandering to the city in search of jobs is one of the crucial factors to keep in mind.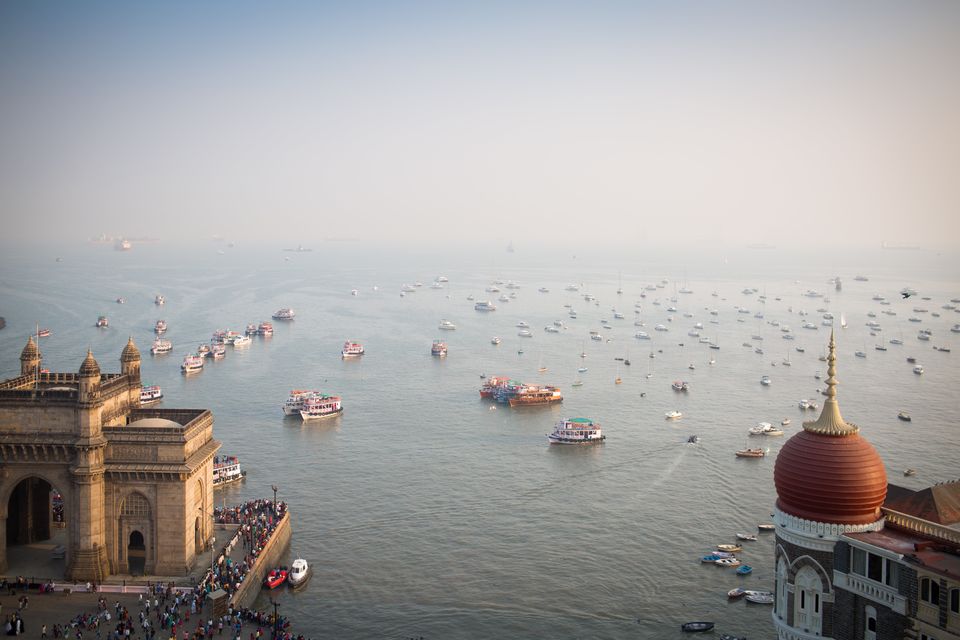 12. Kerala
Known as God's own country, Kerala is one of the most popular tourist destinations in the world, receiving more than 15 million tourists per year. There are several temples, festivals and carnivals during the end of the year which sees more crowds than what you expect. Maybe you can keep it for some other time.
13. Kolkata
As much as we love culture & cuisines of Kolkata, we do not want to barge on its street during festivals and the compact markets. Kolkata is one of the populated cities of the world. Let's say we should not keep our guard low for now.
14. Ooty
Swarms of tourists hovering on the famous viewpoints have already made this place commercialized enough to stay away. Many people from all the nearby cities jump off even for a day or two.
15. Puri, Odisha- Rath Yatra Festival
Throngs of people from every corner of the country filled the place with no space left for even walking around. Temples remain crowded throughout the year with enormous devotees. We must keep away the aged people to visit during this time.
Not to forget these all places can definitely be visited by taking care of proper norms and precautions. Be a smart and responsible traveller. Also, there are many hidden and less crowded places including many villas and resorts which you can try off. Till the time the world heals, these places are getting more breathing space.
Those days are gone when we used to roam around freely, travel to our favourite spots, landing at our favourite cities and towns. Some new change is coming through, a new beginning awaits. It will take time to heal completely, but this shall too pass, we all are in this together.