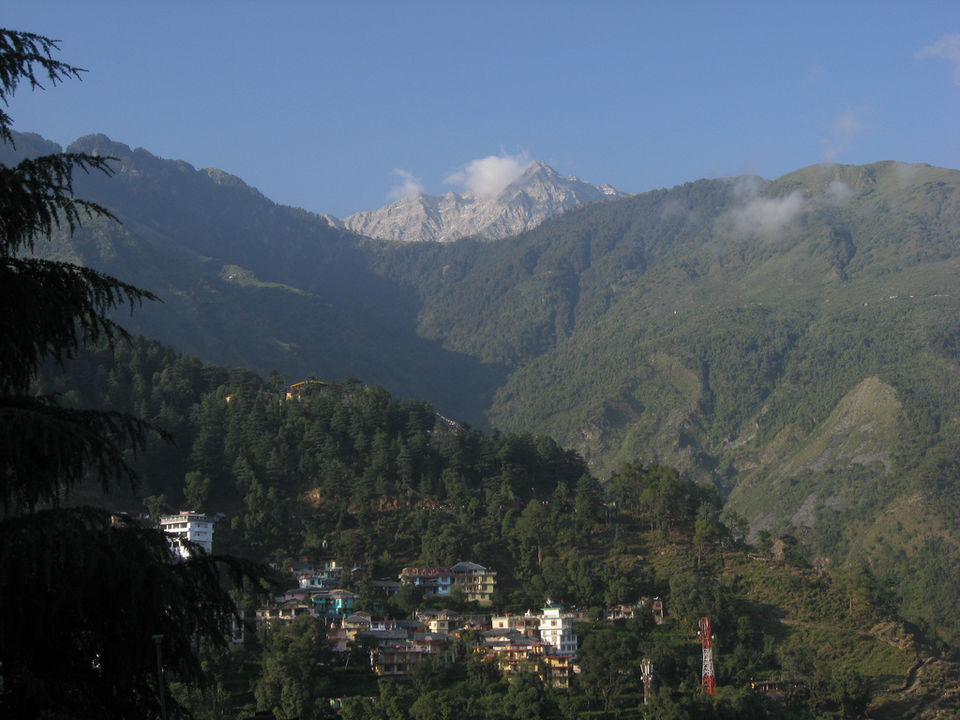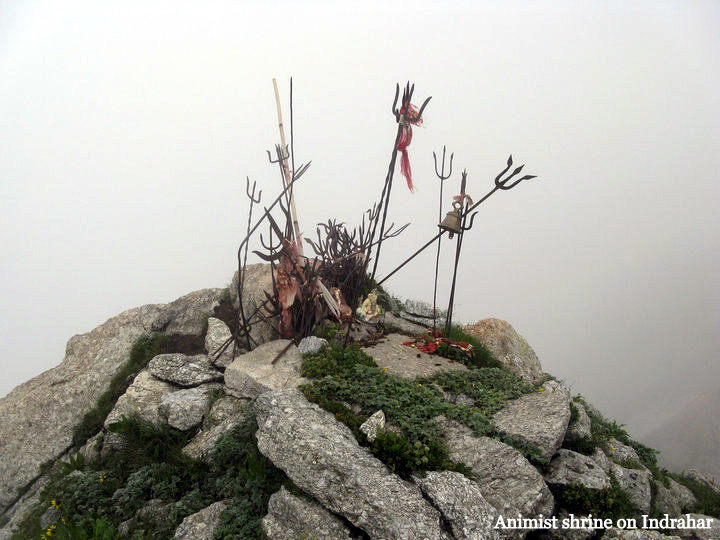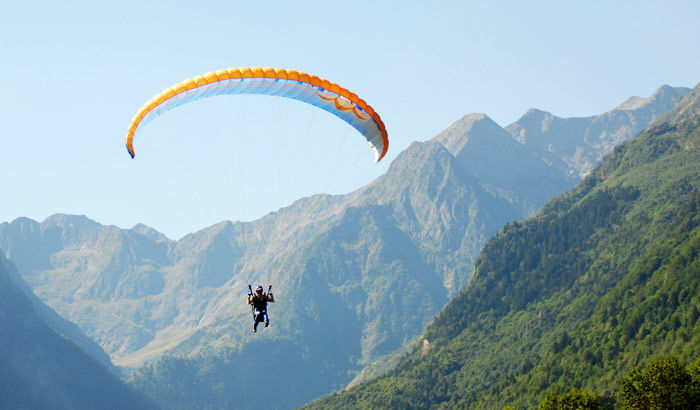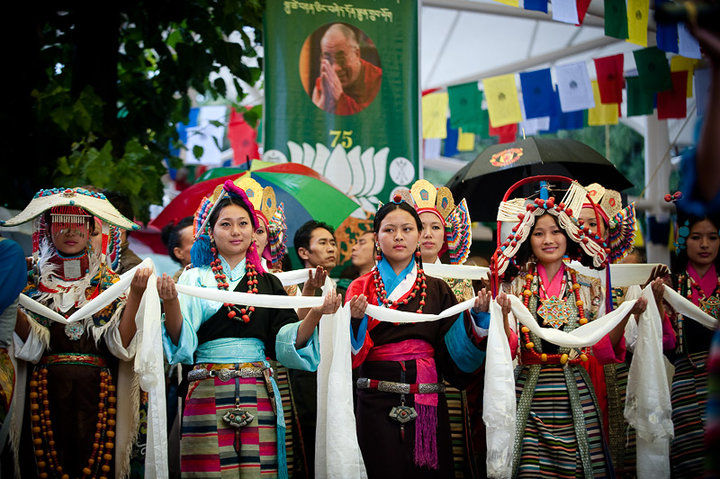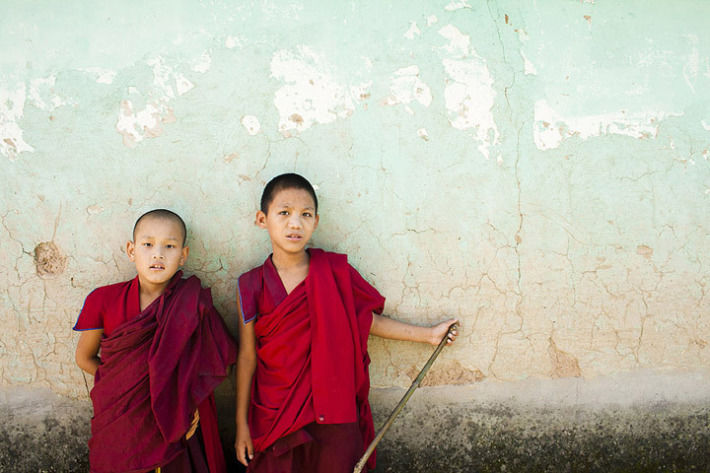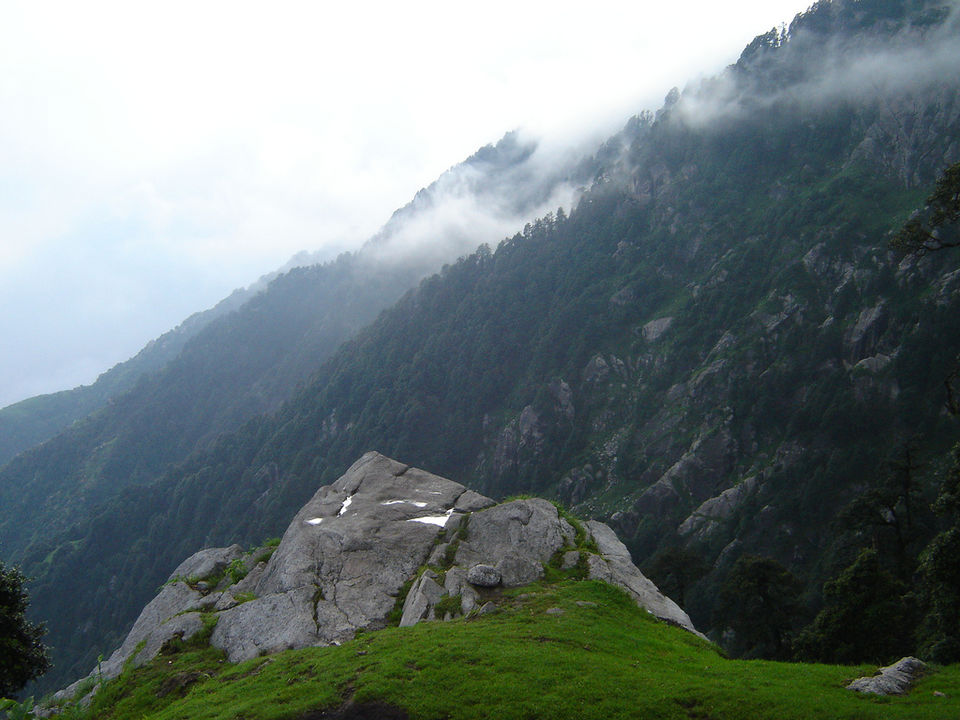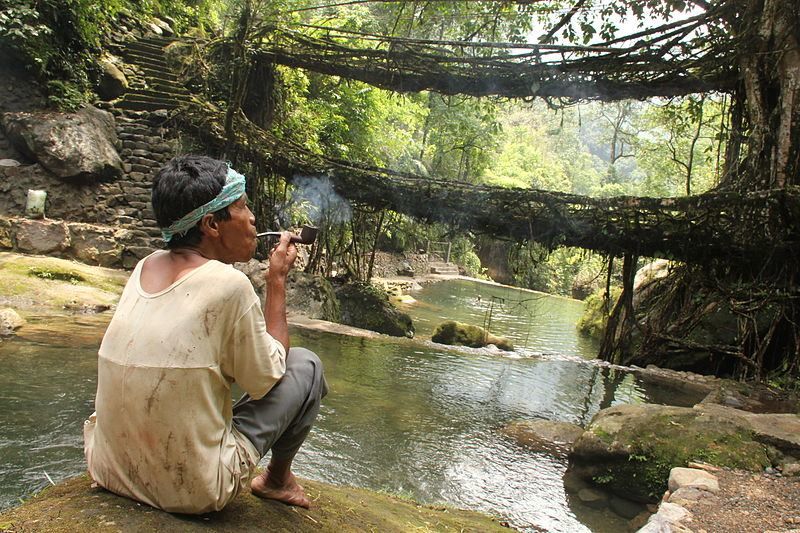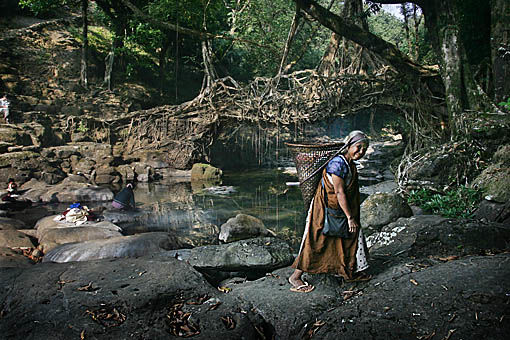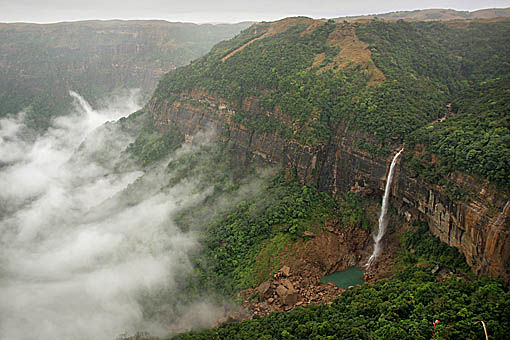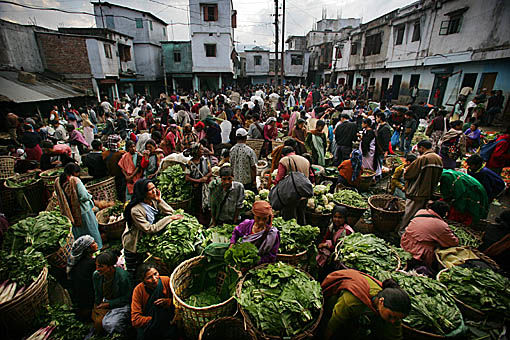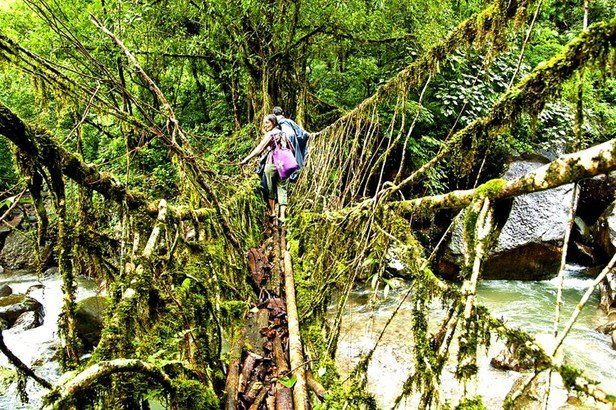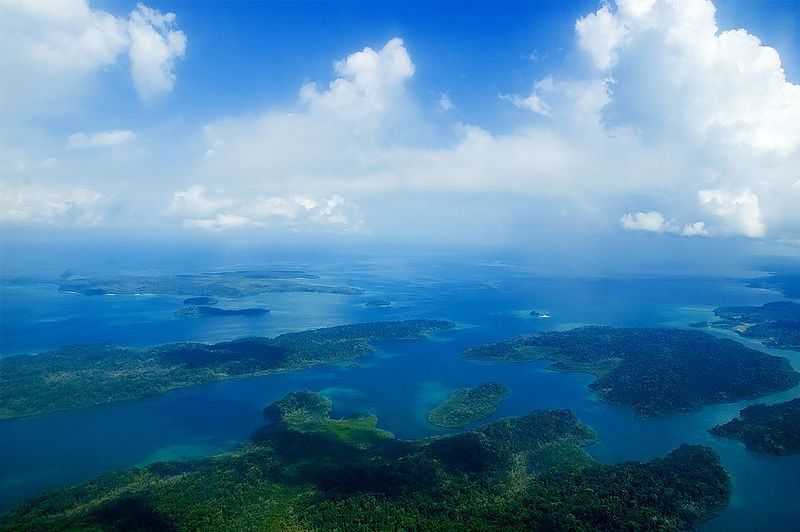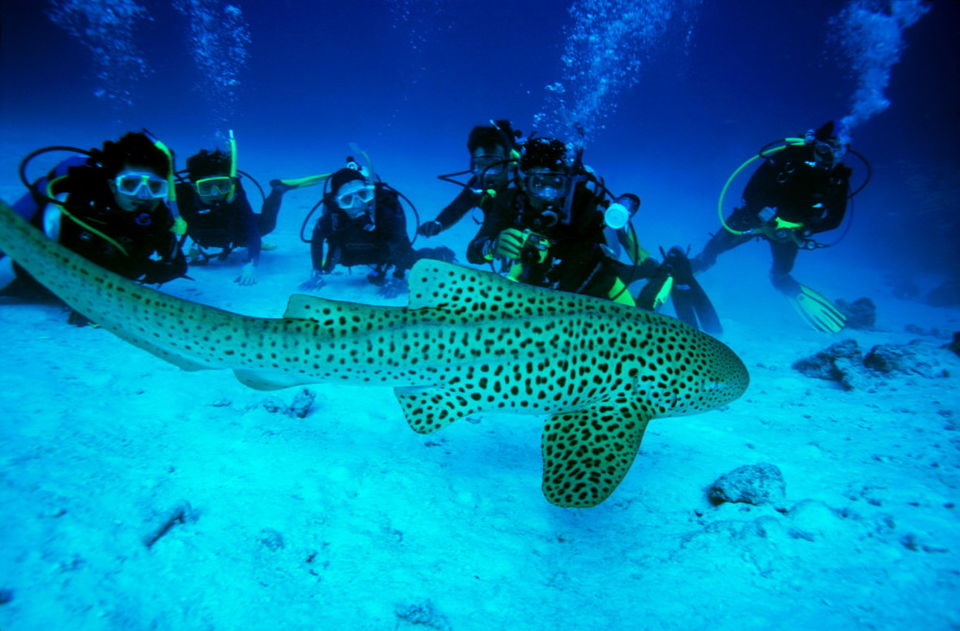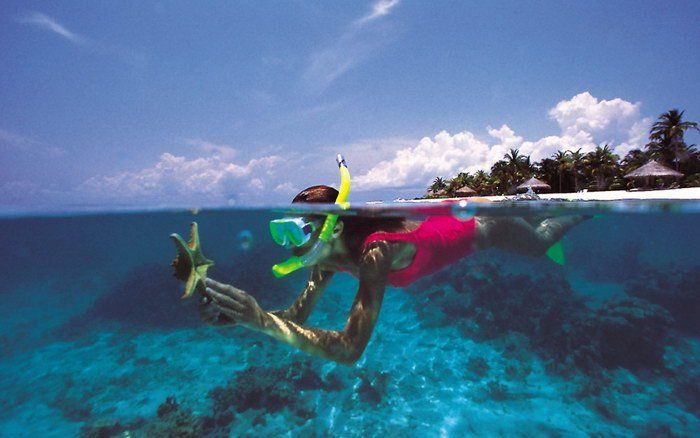 We've had a decent winter this time round – chilly, breezy, even rained on a couple of occasions; for a country used to soaring temperatures, moderate climate like this is a bit of a novelty. As we march through April though, the sun is beginning to recover some of its lost ferocity and depending upon where you live, you will either be dripping buckets of sweat or feeling the dry hot air burning your nostrils. Fortunately, summers are also the season of vacations, at least for the school & college-going lot (sorry all you corporate buffs). Most families (and the odd hippies like us), abandon their houses and seek respite at some remote hill-station or beach. With the massive diversity that India's landscape offers, fortunately there's no shortage of places to break away too. We've worked our asses off for several weekends and put up a list of our top 3 summer destinations in the country; places that are friendly to the families just as much as the solo hippie.

3. Dharamsala, Himachal Pradesh

Dharamsala is a quaint hill-station situated in the picturesque Kangra valley in Himachal, set against an enticing background of Dhauladhar range. Most famous as the house of the exiled Dalai Lama, Dharamsala has deep Tibetan roots that stretch right back to the 8th century. Dharamsala is divided into two distinct parts – Lower Dharamsala, which consists mainly of local government buildings, a hospital, commercial ventures and sleepy town houses. Upper Dharamsala, or Mcleod Ganj is where the action really is. Separated from Lower Dharamsala by a coniferous forest of stately Deodhars, McLeod Ganj is the abode of His Holiness – The Lama as well as the exiled Tibetan Government.
Climate: Temperatures hover between 20-30°C between April – June; definitely pleasant by Indian standards.
Points of Interest in Dharamsala: this largely depends upon whether you're here for the view, for the people, for the fabled spirituality or purely for smoking pot, but here's a small list of things that make Dharamsala an enticing prospect for many:
Culture & History: Dharamsala has a wealth of historic & cultural riches. The Tibetan culture is one of the most exotic cultures around the world – one based upon simplicity and freedom more than anything else. If art, culture and history entices you, visit the Tibet Museum, Tibetan Library and especially the Tibetian Institute for Performing Arts. Also visit the Monastery and the Children's Village for some really humbling experiences. Here's a link to some really amazing pictures from the monastery & the Children's Village shot by Ankur Aras - Dharamsala | McLeod Ganj | Dolanji.
The Great Outdoors: Dharamsala offers some really easy to moderate trails for the amateur hiker. Venture out for Bhagsu Waterfall – 4 km from Dharamsala and an easy walk past Bhagsu Village for a nice dip in icy cold water. Then there's the Indrahar pass trail for the more adventurous trekkers – this one's a rather challenging trek which can consume up to 16 hours – the Indrahar pass can also be extended for longer challenging treks to Kuarsi-Lamu-Donali or Kareri.

Another major outdoor attraction at Dharamsala is Paragliding. The Dharamsala Flying Club offers plenty of packages for camping, hiking, treks, fishing alongside paragliding, handgliding tours as well as courses to master the sport on your own.

Spirituality: You may or may not be spiritual in nature, but if you ever get the chance, do try your best to converse with a handful of Tibetan monks. There's so much to learn and so many thoughts to exchange with people who's actions are driven by the simplest of motivations. If you bag the privilege of an audience with His Holiness himself, consider yourself one of the luckiest people in the world for the self-proclaimed last Lama is rather picky with granting audiences lately.
To wind this up, Dharamsala is a tiny world on it's own within the vast diversity of India. It's populace is made up of several nationalities, several cultures – there's the Tibetians, the heavy presence of Israeli jews, constant influx of hippies from all parts of the world seeking god-alone-knows-what; all of which makes this place a really interesting place to visit in a hot, painful summer yeah?
On the north-east frontier of India, lies the breath-taking state of Meghalaya. Meghalaya's claim to fame are the two towns of Cherrapunji and Mawsynram, who compete on an annual basis to be known as the rainiest places on earth. Hence, it isn't really surprising to imagine, the best time to visit this place (if you do not mind getting a little wet), is the summer monsoon period – preferably around May.

Climate: Meghalaya sees its highest mercury in March & April. May is the onset of monsoons whereas July & August are the wettest months, which makes May just about the best time to watch the rain water lash down into the Bangladeshi plains – also, the precipitation is rarely consistent and falls in batches, giving you plenty of time to explore.
Getting There: Umroi airport, located around 35 KM from the capital city of Shillong is the only airport in Meghalaya where commercial flights operate from and only a few flights flying to Kolkata are available. There are no railway lines in Meghalaya – a clear indicator of how remote these places are. Shillong is a 4 hour drive from Guwahati airport in Assam, with buses, shared taxi & private cabs all available.
Points of Interest in Meghalaya:
Mawlynnong: known to the western world as the 'cleanest village in Asia', Mawlynnong is home to the beautiful, matrilineal Khasi tribe. Make this the base of your Meghalayan adventure, and live the life of an ancient, mature tribe. Read a great excerpt from his time with the Khasi tribe by photographer Timothy Allen at Human Planet.
Double decker Living Root Bridge, Cherrapunji: Meghalaya is renowned for it's living root bridges – the most famous of which is the Double Decker bridge near Nongriat village – personally, they are all marvelous works of art, science and nature and if you'd like to avoid the tourist 'sentiment' you might as well discover lesser known root bridges in and around Mawlynnong.
Nohkalikai Falls, Cherrapunji: witness the tallest waterfall in India – 'the jump of Ka Likai' or Nohkalikai is named after a tragic Khasi legend. Amongst the top tourist locations in the state – and a priceless sight in the monsoons.
Trekking Trails: Meghalaya, literally translated is 'abode of clouds' – this mainly because of the massive variety of hills, valleys and plateaus it is blessed with. Naturally, the place has several opportunities for the trekking enthusiast – the omni-present rain and low visibility only adds to the challenge.
1. Andaman Islands
Andaman & Nicobar Islands are like the Indian versions of Hawaii – remote, pristine and untouched, despite the heavy tourist numbers.
Climate: Mid January to mid May is about the best time to visit. Diving conditions are at their premium and the weather is lazy & languid to suit the purpose. Temperature ranges between 23 – 30°C during this period and you can often witness the sea so still, it can reflect the soaring skies like a mirror. The monsoon begins early towards the end of May, and stretches on till July – this is the worst possible time to visit, unless you like high winds, rainy days and churning seas for company.
Getting There: The capital city of Port Blair is the lone entry and exit point. One of the prime reason India is so proud about these scenic islands (besides the fact that it was once home to a horde of freedom-fighters and rebels, imprisoned by the Brits), is the fact that they can only be accessed through mainland India. There are no direct flights to Port Blair, and you must go via one of the mainland cities – Mumbai, Kolkata, Chennai or Delhi. An alternative is to travel by sea from Chennai, Kolkata or Vishakhapatnam – and boy, if you have time, please DO travel by sea. The 4-5 day trip gives you enough time to get over your sea-sickness and enjoy the pristine waters, sleeping on decks, under open skies & bright stars and all that!
Points of Interest in the Andamans:
Havelock Island & Radhanagar Beach: Radhanagar Beach or Beach No. 7, voted as the Best Beach in Asia by Time in 2004, is a maddening blur of white, blue and beauty! Havelock has become an epicenter for the eco-tourism revolution in the Andamans and offers a bunch of eco-friendly resorts such as Barefoot Andaman.
Snorkeling at Jolly Buoy Island: well technically there's a whole bunch of awesome diving and snorkeling spots all around these islands, but Jolly Buoy is undoubtedly amongst the best of such locations. Clear waters, white sands, rich marine life and little thatched huts all around waiting for you to come back from the waters – what else can a snorkeler possibly ask for? Scuba diving is more popular in Havelock, although Cinque Islands is a useful alternative.
Little Andaman & Surfing: the largest island open to visitors, Little Andaman got pretty roughed up by the Indian Ocean tsunami in 2004, but typical of it's people, it has sprung right back up. Touted as the best surfing spots around these islands, Little Andaman is a total contrast to the tourist-oriented Havelock. A great place to start if you want to experience the local lifestyle and learn about life in these islands. Also, a great destination for open air camping.
Seafood & History: There's great history within the walls of Kala Pani or Cellular Jail – a prison that held huge numbers of Indian political prisoners during the British Raj. You may want to visit the cell occupied by Veer Savarkar. The Andamans are a great destination to overdose on a variety of sea-food. From the uptown restaurants in Port Blair to the local dhabas in some of the remote islands, fish is served fresh and in an assortment of spices and preparations. Feast until you can eat no more and return home with some extra inches of fat.
Originally published at http://nomadiclives.com/travel/3-exotic-summer-destinations-india/
Dharamsala has rapidly become a hot-spot for two kinds of travelers - those seeking spiritual solace in the presence of the Honorable Lama and others that have arrived to re-kindle a long extinguished hippie spark. McLeod Ganj is thronged with tourists, many of them hippies that will tell you they have come here in search of peace & serenity. If I were you, I'd steer clear of this lot for most times, though some of them might just have an interesting tale or two to share.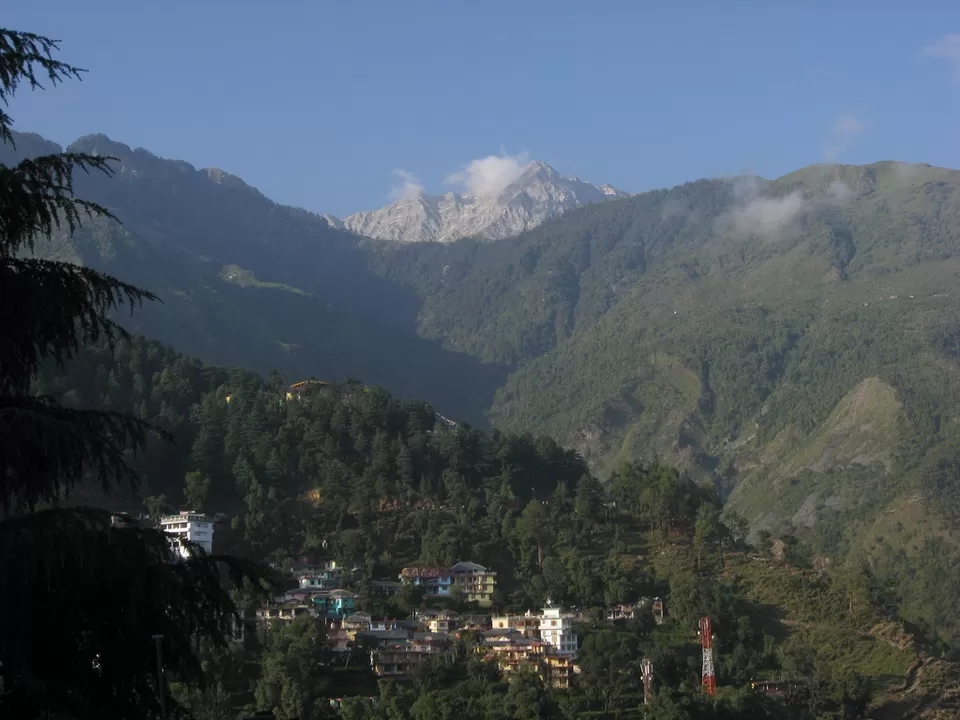 In the wide scheme of things, the greatest attractions in Meghalaya are the countless number of waterfalls, caves, engaging hiker routes and the wondrous 'living root bridges'; however, there's more hidden just under the surface. The beautiful Khasi tribe that inhabits these plateaus are an ancient, intelligent and friendly people – ones that have engineered a great lifestyle to live in harmony with this precious ecosystem. If you have some time off – please grab the opportunity to live with these amazing people for a little while and let them initiate you to the treasures overlooked by the regular travelers.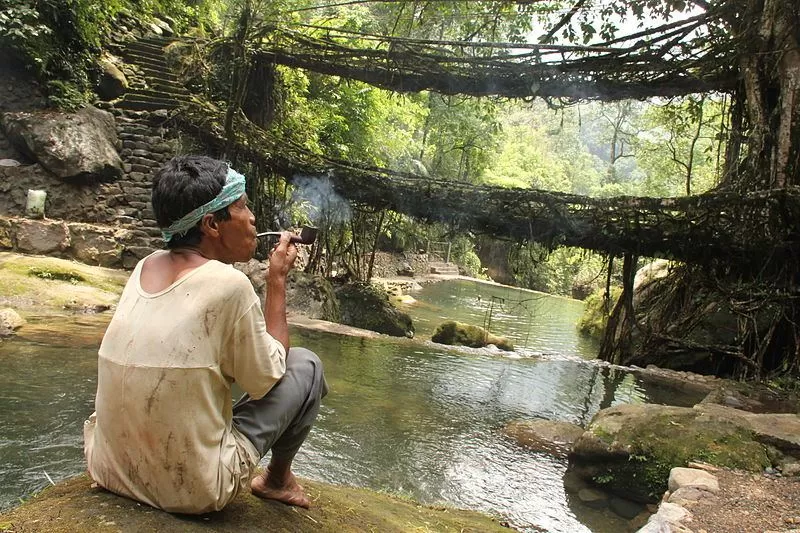 The islands are renowned for their beautiful white sand beaches, coral & maritime richness, diving, snorkeling & surfing, it's rich historic heritage and the enviable Laidback Luke-sque lifestyle of it's inhabitants.