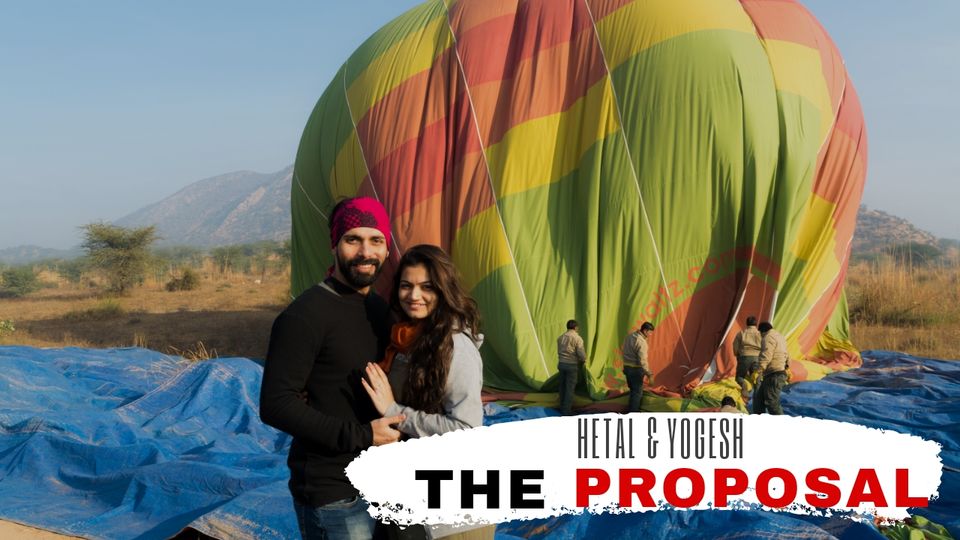 So my fiancée, Hetal had expressed in 2017 that she wanted a proper marriage proposal before tying the knot and it took about 2.5 years for that day to rise. I wanted it to be a "not so typical" proposal and hence came up with an idea of an adventure activity. Thankfully I came across Sky Waltz - an organization that operates Hot Air Balloon rides in Maharashtra and Rajasthan. I opted for Jaipur location and made the booking for Sky Sail package (INR 8500 pp; non-refundable) for sunrise slot.
So on 18th December we received a wake up call from Sky Waltz team at 5 am and we were driven to Samode, some 60 km away from the city center. The journey took 1.5 hours due to foggy weather. The moment we got off the car, we were frozen to death at 6 C. Looking at the surroundings it was pretty evident that weather was not in our favor.
There were about 30-35 participants gathered who were briefed by the Sky Waltz team and the pilots about the weather update and the flight details. Till that moment Hetal wasn't aware that what was the surprise all about.
Unfortunately the weather didn't allow us to fly that day and we had to get back to our hotels disappointed.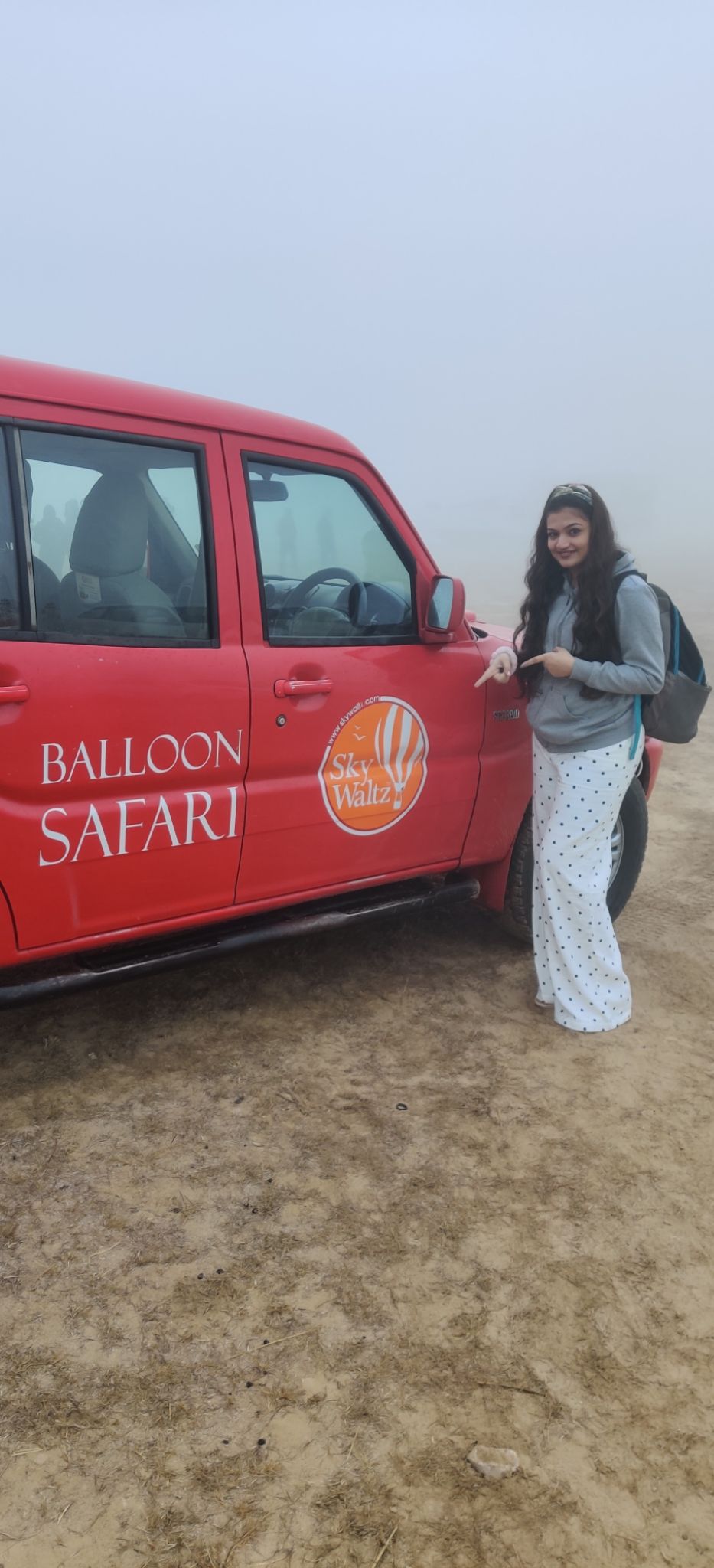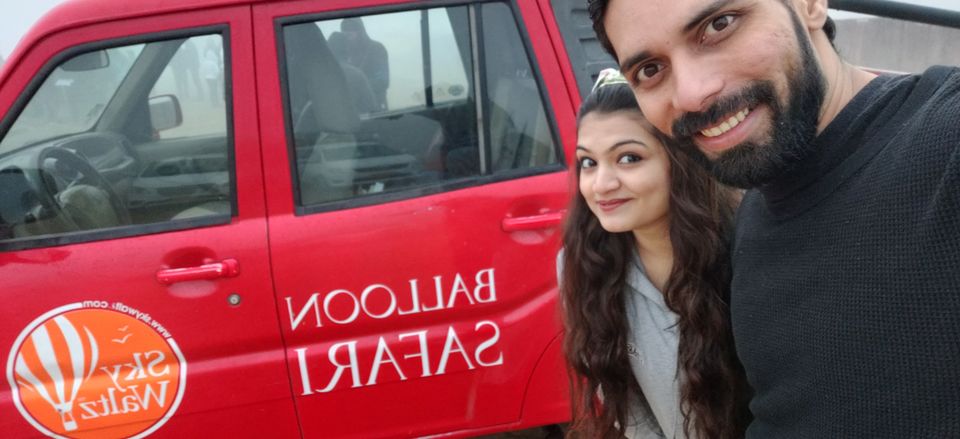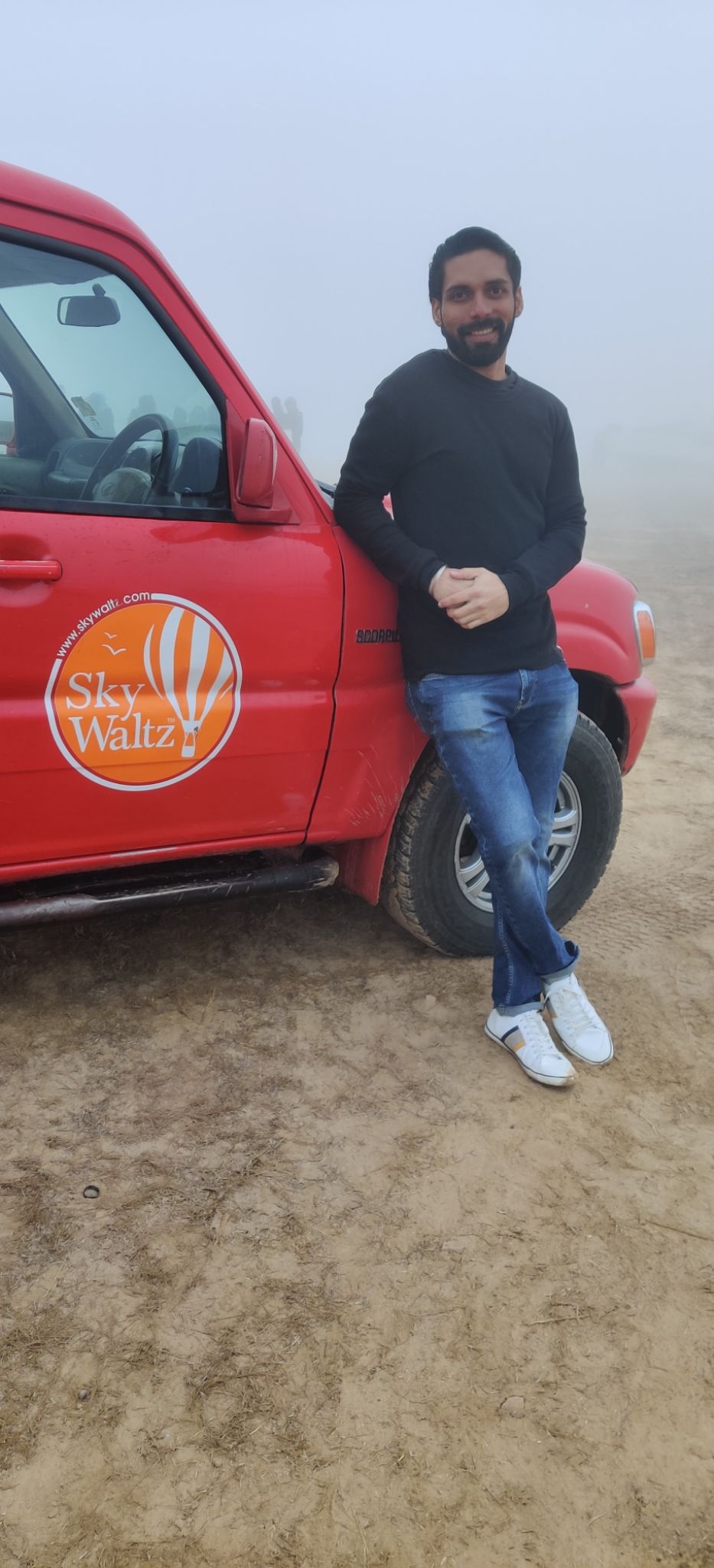 Since it was a Sky Sail package, we did have another chance to fly and we had conveyed the team that we would available for the flight next day. This morning I was happy to see a much better visibility on the roads and hopeful that I would be able to keep my promise.
Like previous day, we reached the same spot at 7 am and had our breakfast arranged by Sky Waltz and were happy to see the team preparing two gigantic balloons for ride. There are five sections in the basket. Four on the corners that accommodates about 5 people and the one in the center is occupied entirely by the pilot and the controls.
The balloon took off at 7:30 am and the flight lasted for 50-60 minutes. The aerial view of the outskirts of the Pink City was mesmerizing. Witnessing the changing shades of the sky and seeing the horizon a few thousand feet high up in the air was unforgettable.
But the memorable moment arrived when I asked Hetal to remove her ring and asked the big Q. As it can be seen from her expressions in the video (available on my "The Travelizer" YouTube channel), it was the last thing she would have expected from me. The smile on her face is etched on my mind forever.
The Sky Waltz team was very professional and helpful during the entire experience. A special thanks to them. I purchased the photos and videos captured by the GoPro camera attached to the Balloon for INR 2000 which helped me a lot in compiling the entire experience in the video. It was all indeed worth it :)