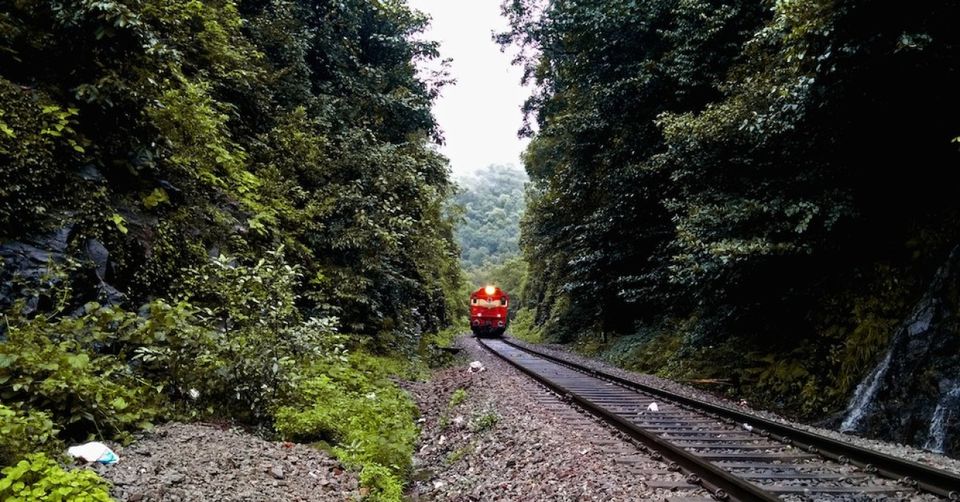 Being on the road can be a heady experience, especially when you travel at a steady pace, not nesting anywhere. It takes a few days for the body and mind to cope and adjust, but once you get used to the journey it can be liberating. You understand freedom by experiencing freedom, and slowly a strange resilience and confidence builds up. No destination seems hard to reach, no journey feels impossible and no discomfort can discourage. To travel is to live immersed in every moment, to stay suspended in a constant state of amazement and to learn what's really important to you. I may be romanticising travelling a bit but this is how I reflect upon it.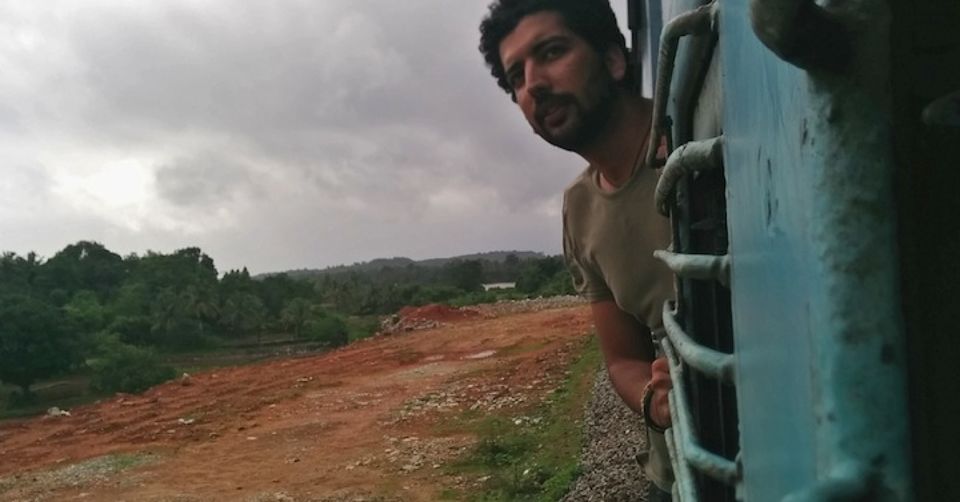 When I set out on this trip I was determined to keep expenses to a minimum and spend no more than Rs. 1,000 (USD 15) per day (for 2 travellers) and at one point it seemed like a lost cause. Just to give you an idea, our travel cost (mostly bus) for the first day and a half itself touched 1000 bucks!
To come anywhere close to sticking to our budget we needed to cut corners. This meant exclusively using local transport and hitchhiking when possible. Over the course of the trip we spent hours in buses, local trains, over-crowded general coaches of inter-city trains, shared auto-rickshaws, took a ferry, hitched a ride on a truck and with bikers. The commute was often uncomfortable and sometimes back-breaking!
Through all this I noticed two things,
1. When you travel at the pace we did, your memory only registers the overwhelming times and dulls out all the uncomfortable ones around it, even when those uncomfortable moments last ten times longer.
2. After a few days of strain & exhaustion the body starts to bounce back, as if getting a second wind. If the trip was a week long we probably would have come back tired and sore, but after a week we started to cope with the intensity of the journey and by the time we got back there was very little fatigue.
The trip spanned 3 states, 1 UT, around 15 cities, beaches, waterfalls, lakes, ravines and ponds, small towns, hill stations and lazy coastal villages. One day we were laying on a beach and the next walking through a trail in the hills. The rain made everything prettier, everything green.
In most coastal towns (except Goa) we were regarded with much interest and a constant query, 'Tourist in this season?! 'What will you do if it rains?'
We might as well have been the only travellers along the Konkan Coast! The water at this time of the year is too violent to risk venturing in, so most tourists avoid beach destinations. We were counting on this and expected prices to be low. They were not! Due to the off season slump we were met with eager business owners looking to squeeze out the most they could. Though not to paint everyone with the same brush because we did meet extremely helpful people all over the place. So much so that we often found ourselves overwhelmed by their generosity.
A quick take on each city we visited.
A very peaceful beach town. 'The beach is our only natural resource, and 8 Km of it!', as described by a restaurant owner. Most houses package and sell their own kokam sharbat, solakadi and jackfruit chips. Pleasant weather and people, a nice place to while away some time.
Malvan is famous for it's affordable water sports, especially scuba diving. Monsoon deprived us of that adrenaline rush but gave us an opportunity to spend two peaceful days wandering around the Konkan coast. Malvan itself is a quaint beach town with two beautiful beaches and a bustling market. Tarkarli, a short bus ride from Malvan was a delightful beach, but the best of all was the Sangam Point, the magical place where the river meets the sea.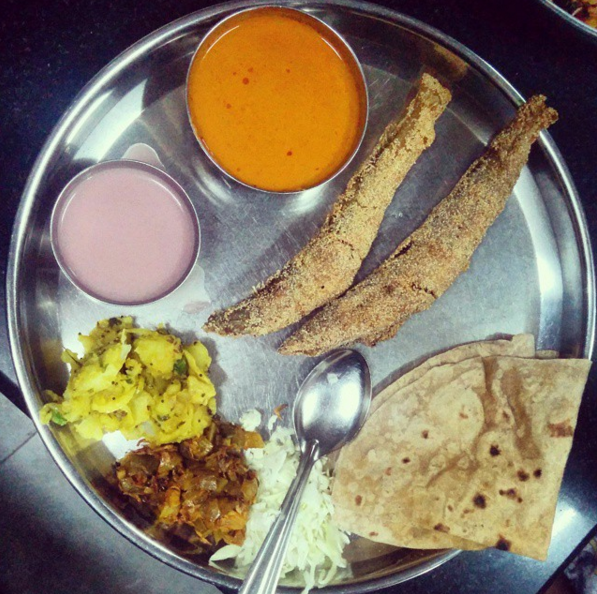 We are no strangers to Goa but this time we experienced it like never before. Spent a fun evening on Baga beach trying to make some money (more on that soon), spent a couple of days with a family at their home near Varca beach, chatting with the owner about his life, dreams and the business he is trying to setup, and went on a 15 Km long hike along the railway tracks, winding through mountains and crossing countless tunnels, all to finally to reach the majestic Dudhsagar Waterfall. Oh did I mention it was raining all through! Still the best part was probably the ride on the goods train back from the waterfall, standing there under a canopy of trees with countless fireflies lighting up the jungle.
A small town around 40 Km from Gokarna with plenty hidden gems, like Apasarakonda, an unspoiled waterfall and a clear water pool where you can bathe, Kasarkod beach to relax and the food at `Manne Utta` will fulfil you. The people here are friendly and helpful.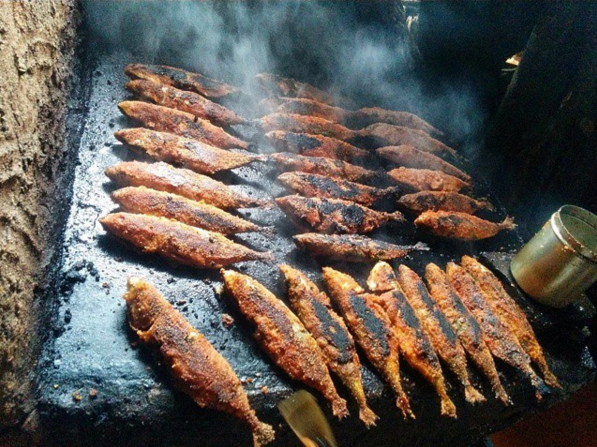 The shack owners there insisted that Gokarna has no off-season but that was clearly not the case since most beaches (except Om & Temple beach) were nearly abandoned. We did enjoy the hour long trek through the jungle from Temple to Om beach via Kudle beach. It had some breath-taking views to offer. Would love to come back during a more lively season.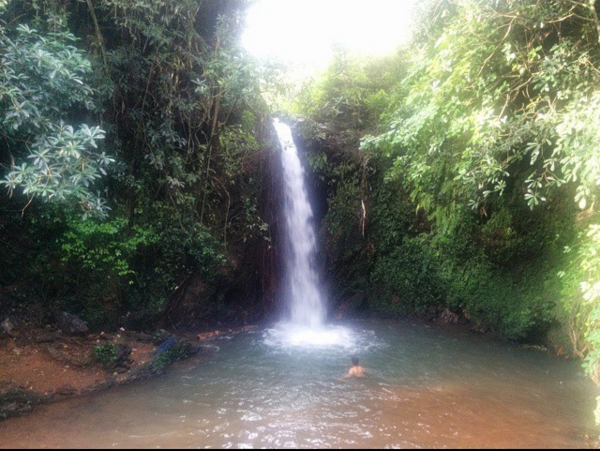 The bus ride to Madikeri was mystical, with a half-hidden stream running along the road and low-hanging clouds on lush mountains. The hill-station itself was pleasant, though the people were not. We found a rusty little bar, with holes in the floor & the ceiling, to the spend the evening in.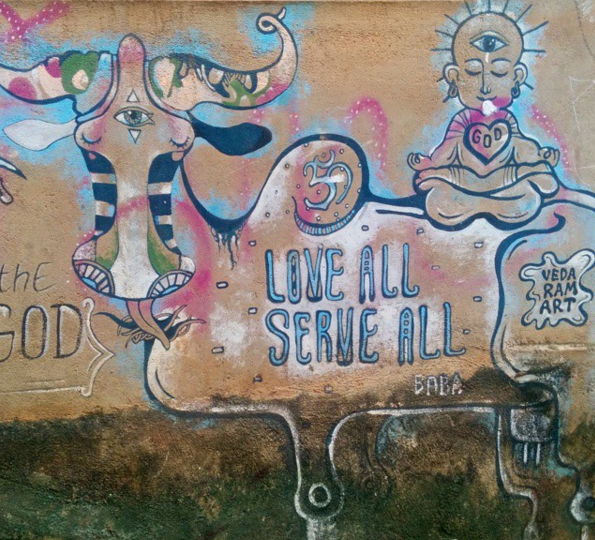 Rolling hills and paddy farms, and the food, oh my god the food! We had heard tales of Coorg's signature Pork dishes but nothing could have prepared us for such gastric revelry! Fortunate enough to share meals with a local family, we stuffed ourselves with Wild Boar, Chicken, Rice balls and Neer Dosa. Perfect weather, beautiful landscape and orgasmic food, if I had to pick one place to spend my life at, it would be here in Coorg.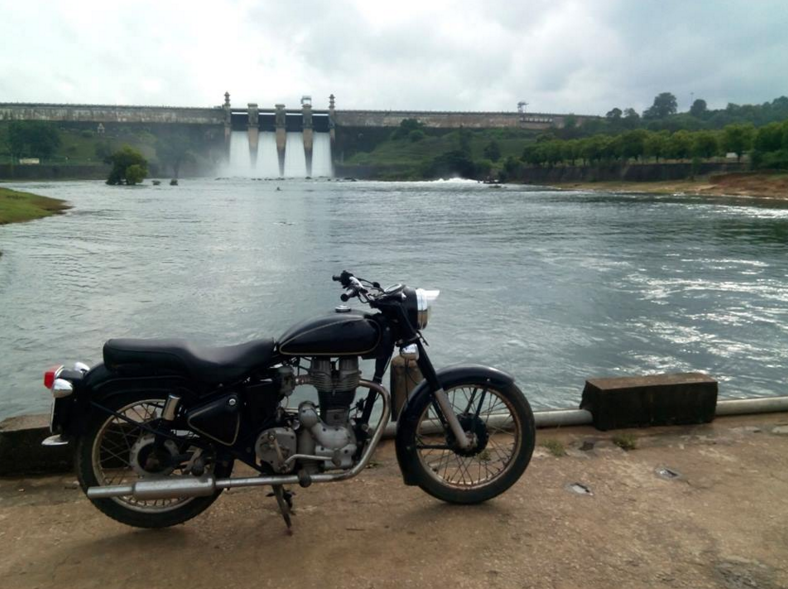 Coorg may not be the most popular destination for rafting but we had a blast. Other than us there were all locals and instructors on the raft who were brought in to fill the empty spots, and they were in the mood to have fun. We spent the morning goofing around with them and swimming in the river.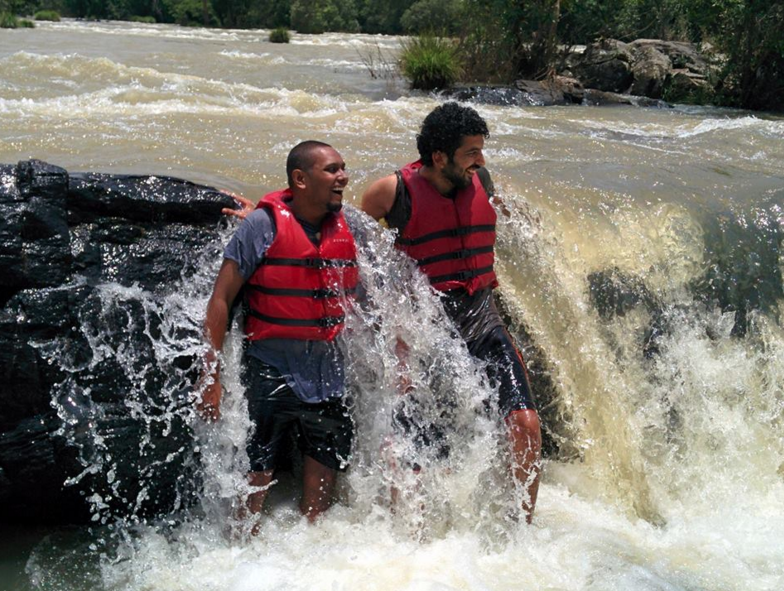 A charming Tibetan settlement. The people are agreeable and so is the food. Even while asking directions on the road you will be greeted with a smile so warm that it will throw you off. We fell in love with the beef momos at Camp 1.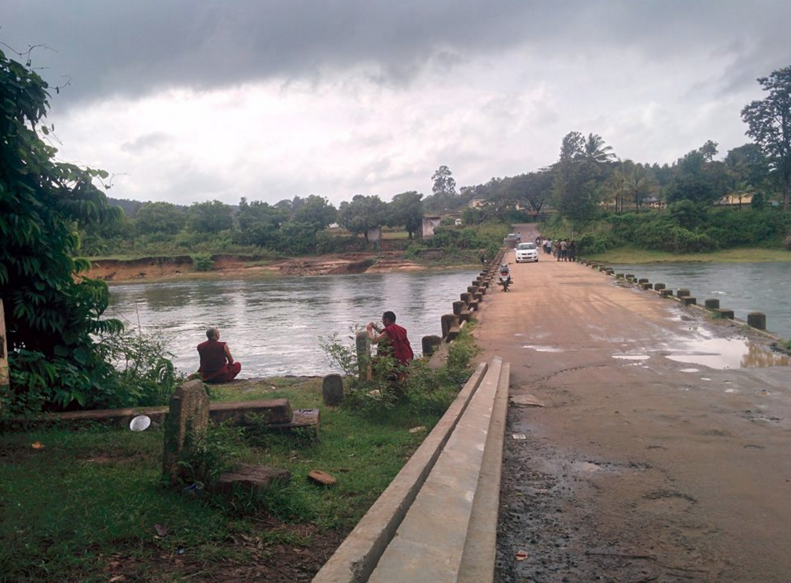 City of Scams! Extremely frustrating how everyone's trying to cheat you out of every penny they can, from the rickshaw drivers to tour guides and believe it or not even random people posing as caretakers of public toilets! And don't even get me started on the Mysore Palace…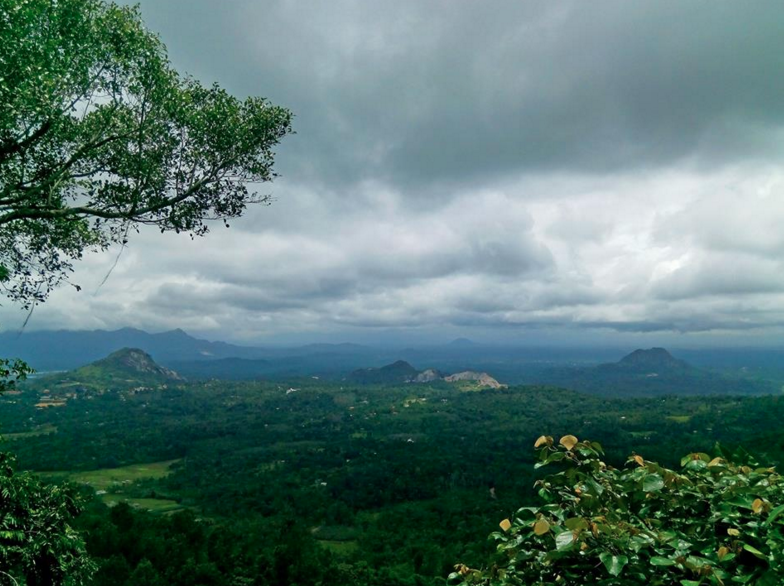 One of our final destinations, it stole our heart. We stayed right in the middle of a coffee plantation, 4 Km drive off the main road.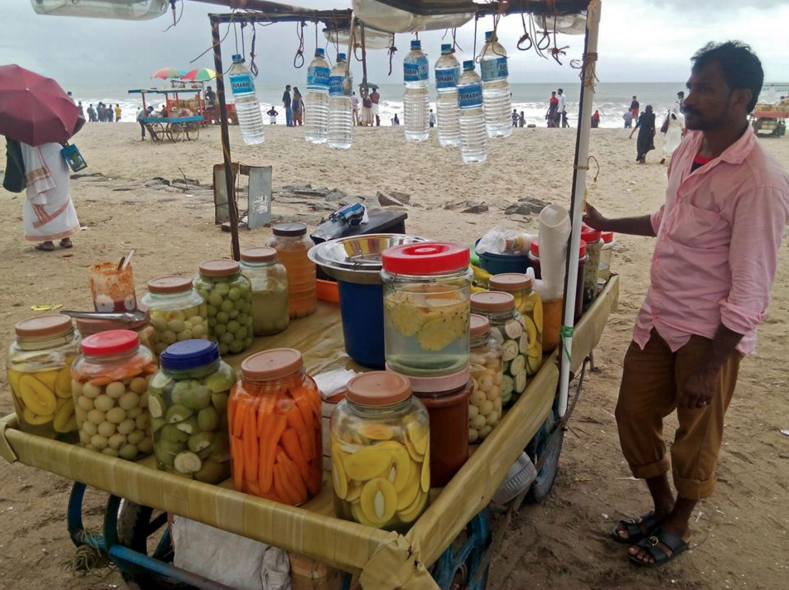 We went there for just one thing, food at Paragon Hotel and I must say MISSION ACCOMPLISHED! On our tight budget we couldn't order as much as we wanted to and what we did order still broke our wallet, but we cared not. Oh mango fish curry, you shall haunt my dreams, if I were a poet I would write an ode to you!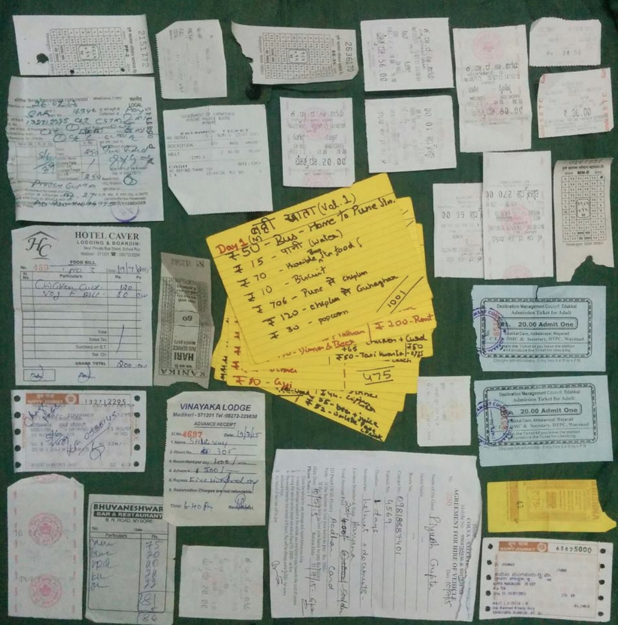 This journey is over and like most of the trips it has left me with a craving for more. Already I am restless to pack my bags and hit the road again, to see more, explore further. Follow my journey as I recount more detailed exploits of my trips past and those yet to come.