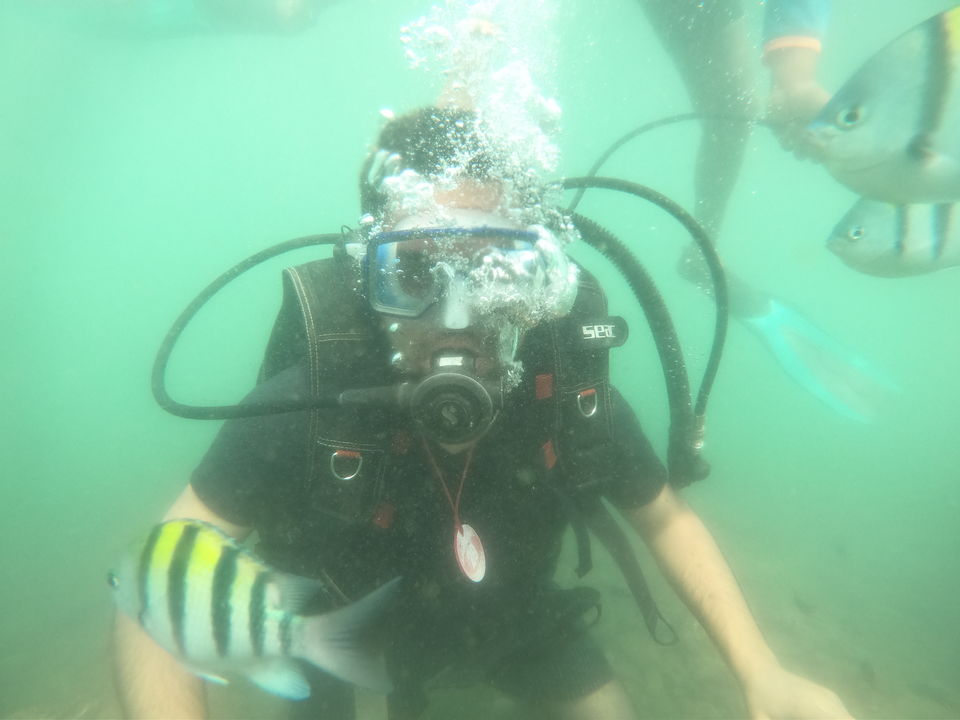 We had to sleep early so that we could wake up early because this was the Day when we planned for Scuba. Our bus was scheduled to pick up us at around 6:30 AM but we got late because of excess Sleep. Full of sleepy eyes we boarded the bus and after picking up all the travellers we headed towards the major destination in Maharashtra Malvan which was actually 2 hours away from Goa.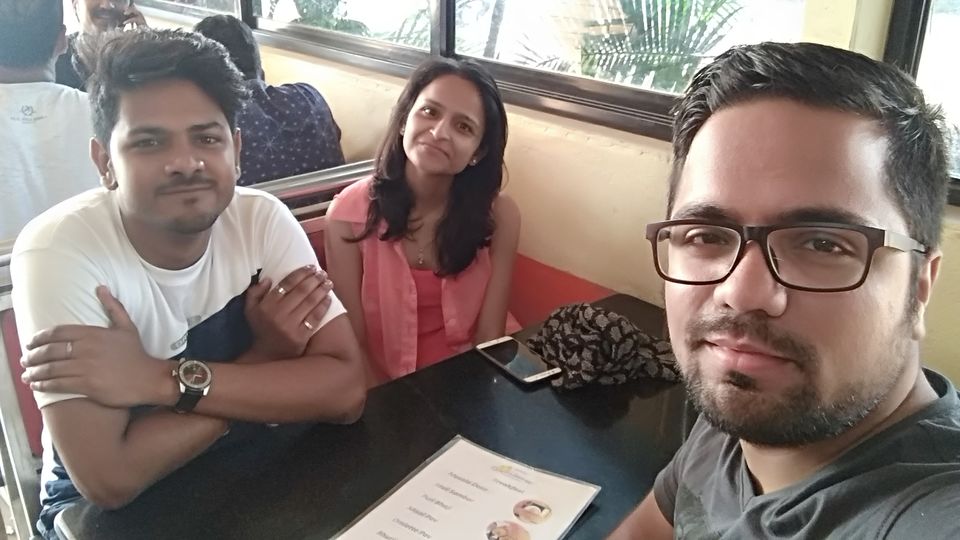 Now the package for Scuba Diving was provided by Hotel Owner itself which included Pick up & Drop, Breakfast, Lunch and 3-4 Water Sports and Scuba Dive at just Rs 2500 including Scuba Diving Video. Isn't that great! We actually had a lot of fun starting off with Paragliding, then JetSki, Banana Ride, Bumper Ride and last but not the least ended with an amazing Experience of Scuba Diving.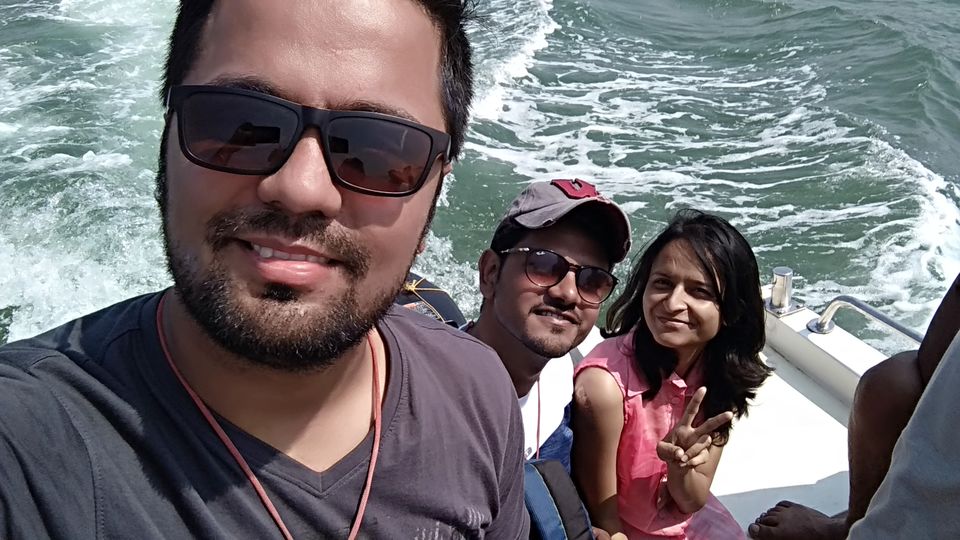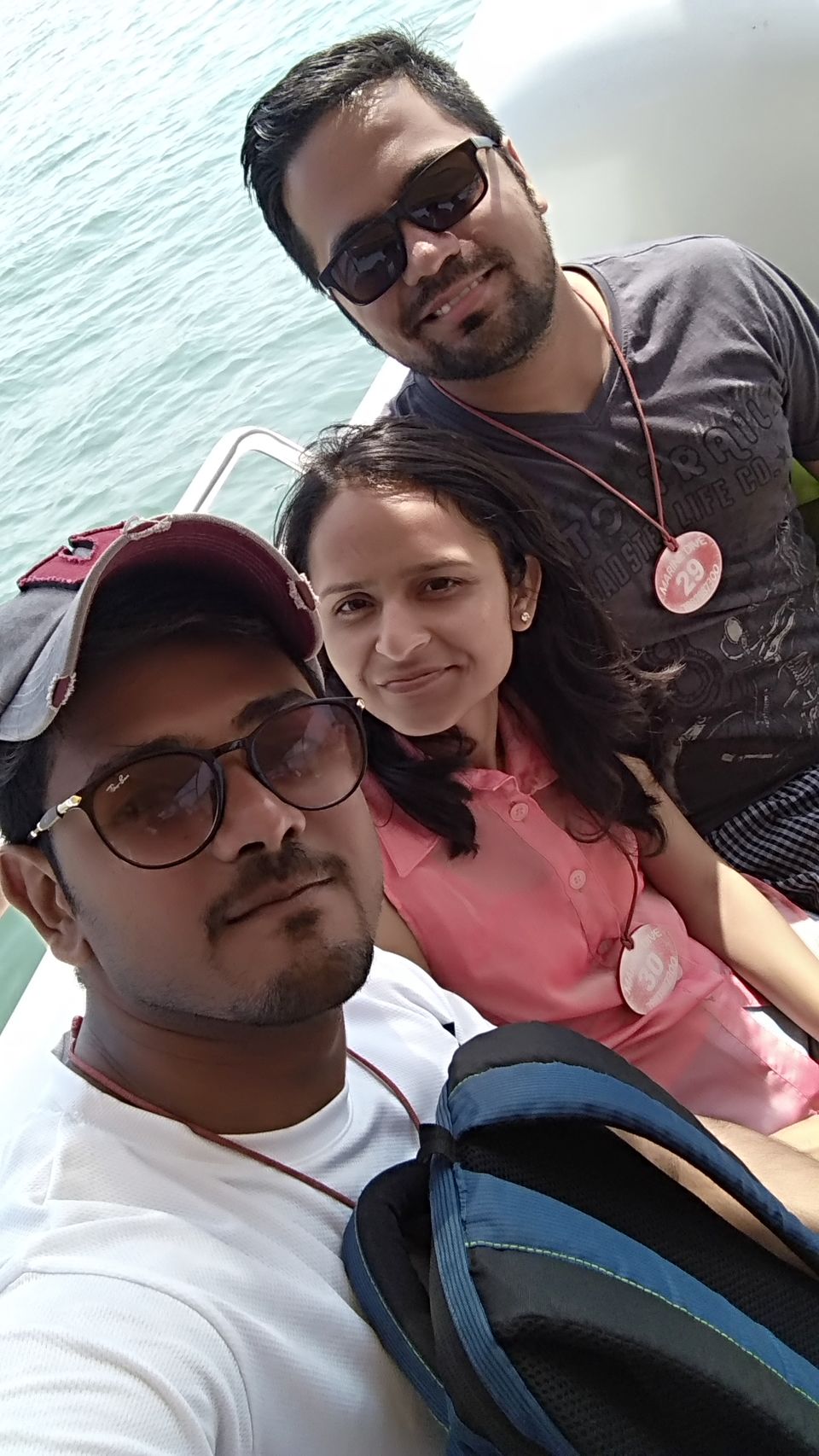 Scuba Diving Experience was like scary as well as excitement one because I always wanted to do it in my Life and actually that is being Cross Checked from my Travel Bucket List. Being so happy after doing Scuba, I was actually now waiting for me to be cleaned up and ready to go back home.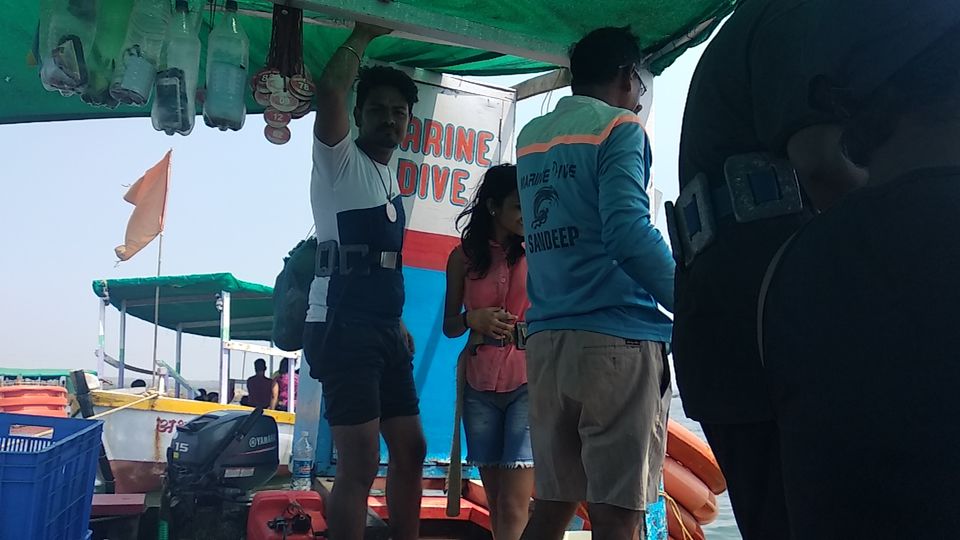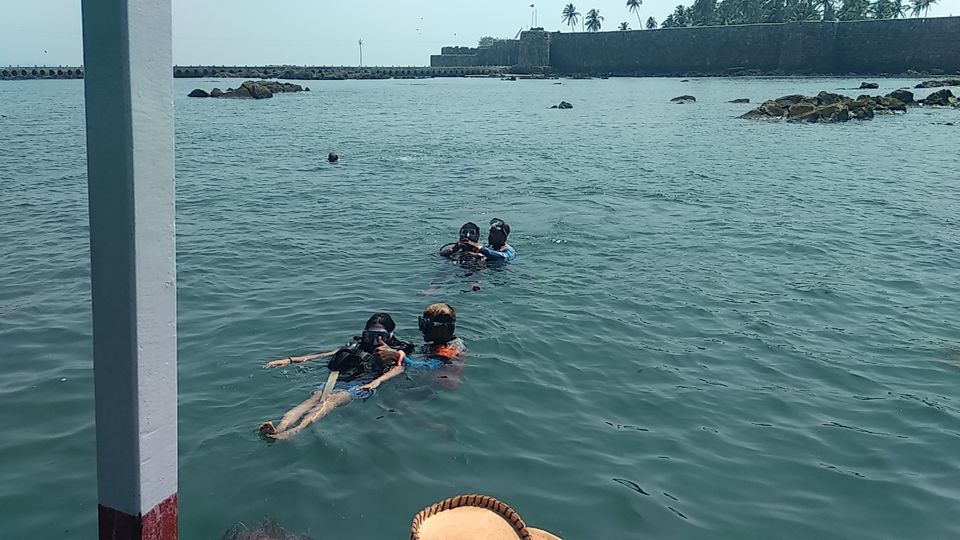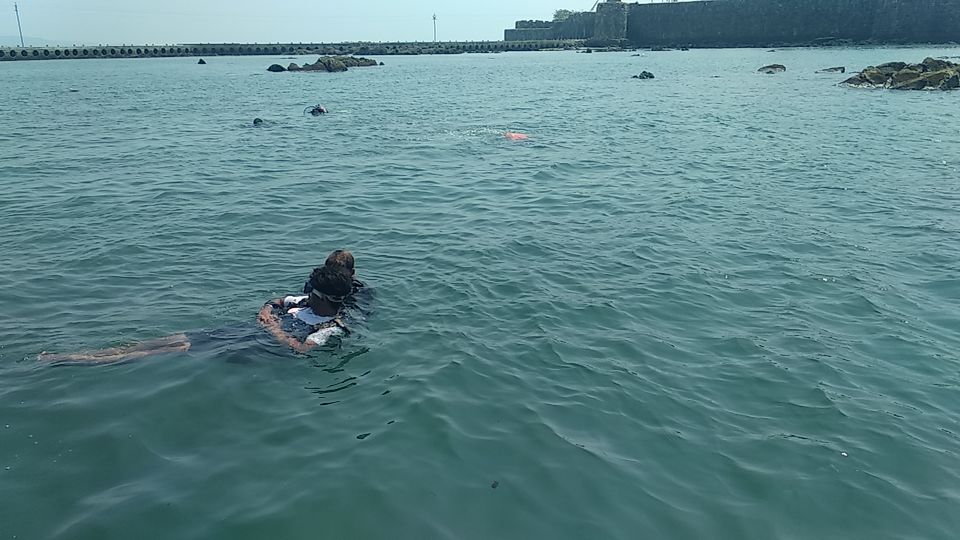 Yes, that was the last day in Goa and we were having our flights at night. So, we came back to our place after having lunch in between. We took our luggage as we told the owner to place it in a room somewhere safe till we come back and also if the room will be empty. Unfortunately, we took our luggage from staff room and asked for one bathroom so that we could change, otherwise we would stink till we reach delhi. Although the rooms were not emplty so, the care taker arranged a room for half an hour opposite hotel which was charged.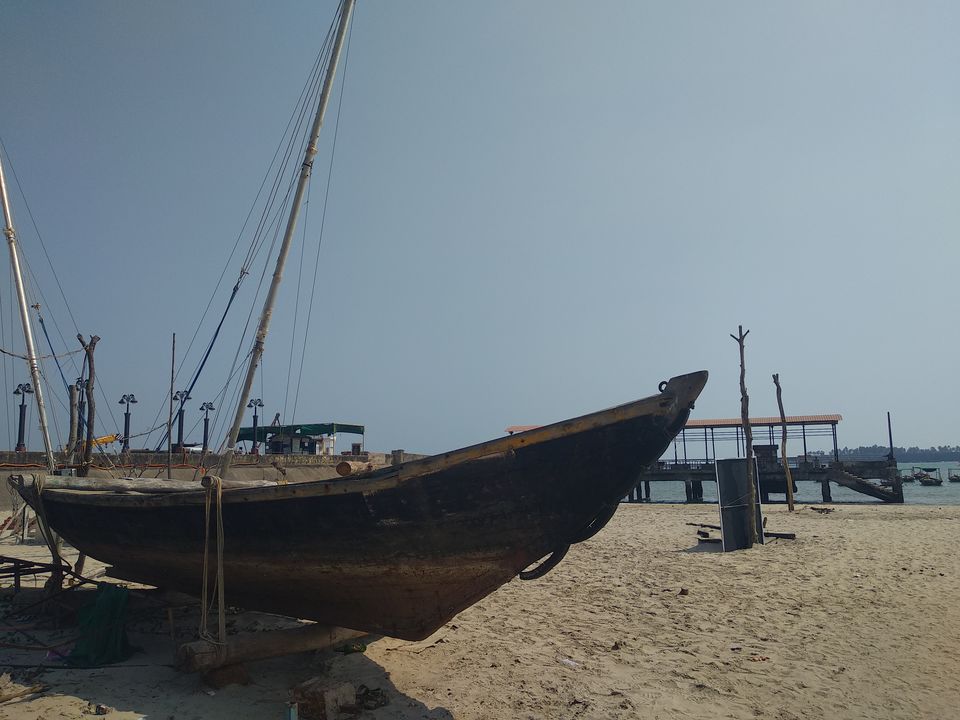 After freshening up, we immediately sat in Cab and headed directly towards Vasco Da Gama Airport. See, now here I was having mixed emotions, can't believe that it was last moments in Goa and also at the same time excited to go home. Well, we reached Airport before time because one of our friend was having flight to Bangalore at arounf 11 PM and we two were having flight at around 1 AM.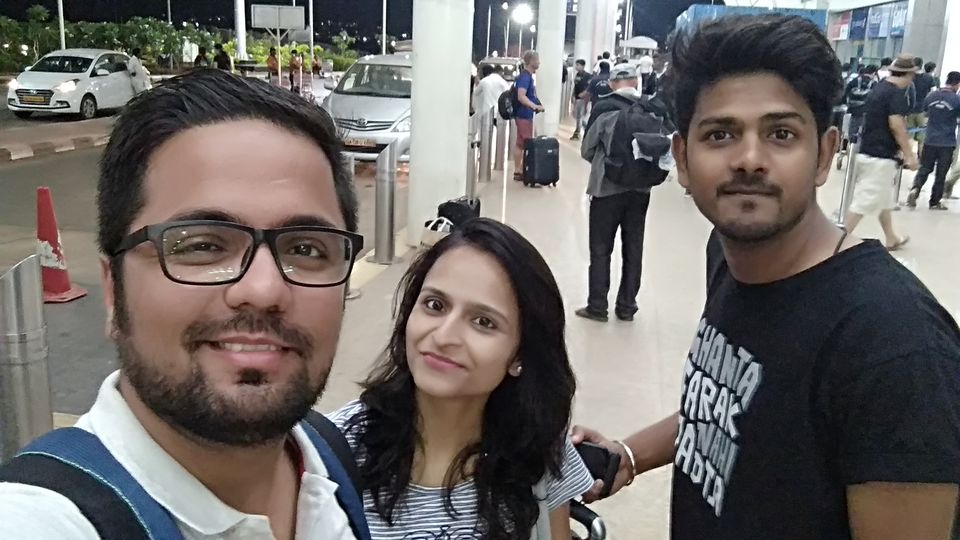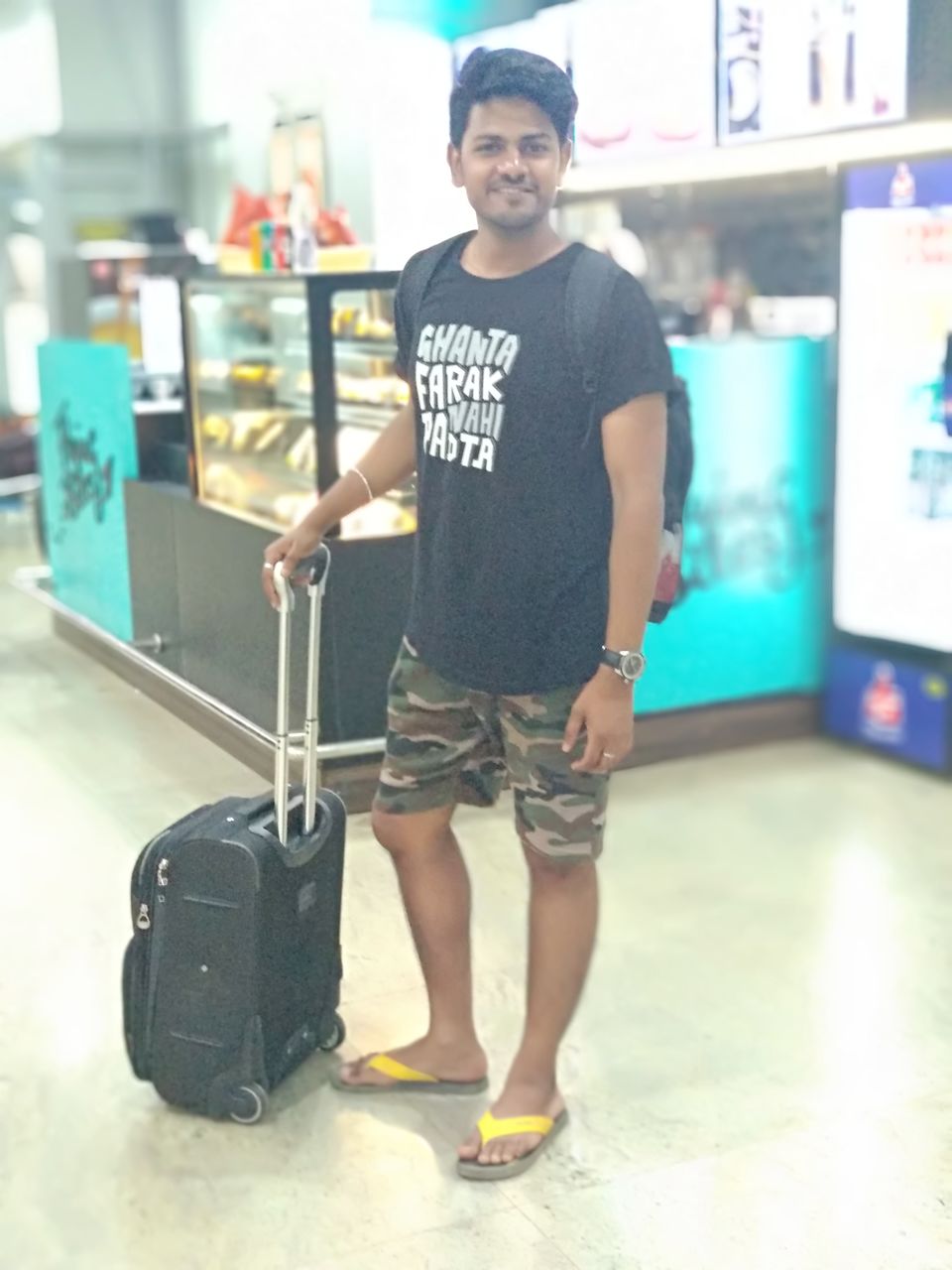 So, basically it was before time and we were hungry. We found a place to sit and had Chai Point's Chai and Sandwich plus Maggi. After some time we did our security check in and went to our respective gates and sat there till out boarding starts and by the time we were talking, it was time for one of our friend to leave and then after around 2 hours we had our seats in flight. Well, I was sleepy, I don't about my friend as when we reached Delhi, my friend told me I slept well.
It was 3:30 AM in the morning and after we took our luggage we were struggling to go by metro as it was Holi and the metro was to be opened late. So, we took a common Cab and went to Home. This one memorable trip ended with tiredness and sleepy day.
Well, this was basically the whole trip and we actually had a lot of fun and relaxation there. And Goa is actually the Best place to have fun with any doubt. I don't when but I will definitely visit this place once again.
Thank you,
Vinayak Verma