Place located in Khereswar village, 160 KM from Pune. It carries a great history from 6th century, sources from an ancient scriptures, like, Matsyapurana, Agnipurana and Skandapurana. The fort is quite ancient, Remnants of Microlithic man have been discovered here (https://en.wikipedia.org/wiki/Microlith), said to be that the caves and idols of god had been carved in 11th century. Though the cliffs are named Taramati and Rohidas, they are not related to Ayodhya. Great sage Changdev (one who created the epic Tatvasaar), used to meditate here in the 14th century and the caves are from the same period.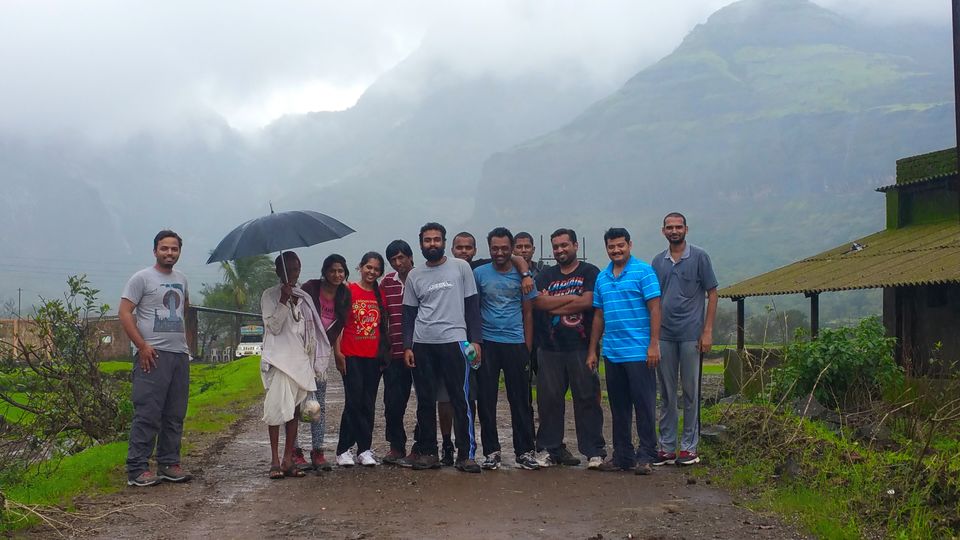 our journey starts from Hyderabad in Mumbai express at 9.30 pm, reached Pune by 7.40AM, got freshen up and where our vehicle to khereswar village was waiting for us. had breakfast in between and reached khereswar village around 1 PM,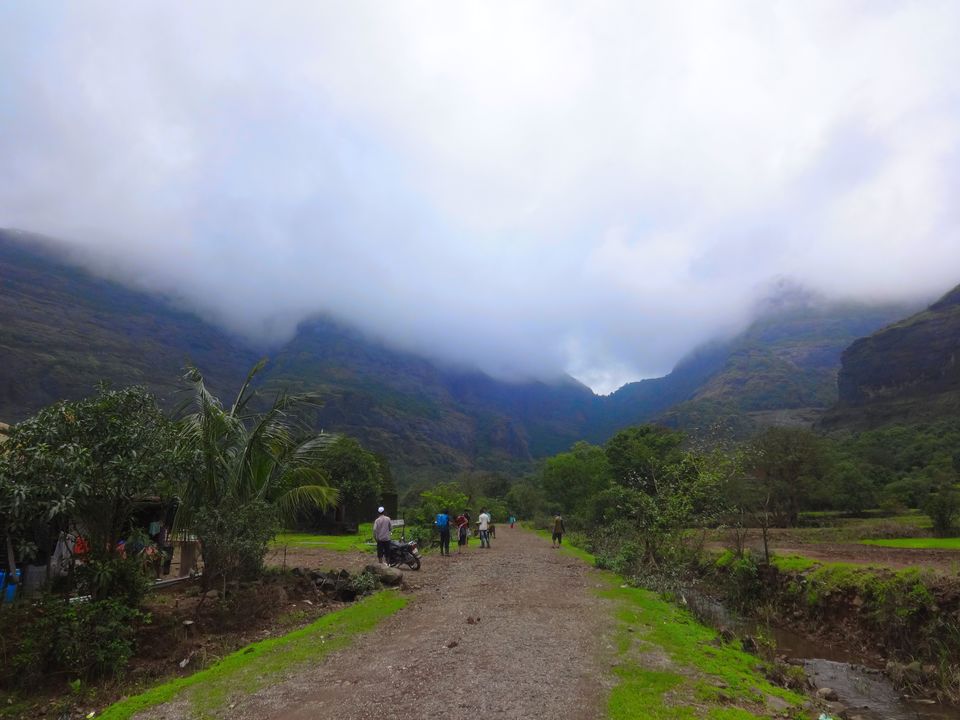 That village is so beautiful with paddy fields, greenery, water streams, fog and its surrounded by astonishing mountains, felt like staying there forever. We started our trek around 2 PM, it was raining and was not able to see anything in front of us due to fog, but the experience was awesome. It took 5 hrs to reach the caves in that weather.
Finally, we reached the caves by 9 PM, it was with full of trekkers and didn't find a place to sleep over there. However, our organizer found one small cave to rest for the night, but its enough for 6 people. It's seemed like some people were having dinner in another cave, once they left, rest of our team moved in for night stay. There is a family in one of the caves, who cooks and serves food for travelers. We ordered dinner for our group and it took 2 hrs for them to prepare dinner, but its good with a menu of Jawar roti (great millet, sorghum), aloo and mixed vegetable pickle. We had dinner and slept in that cave.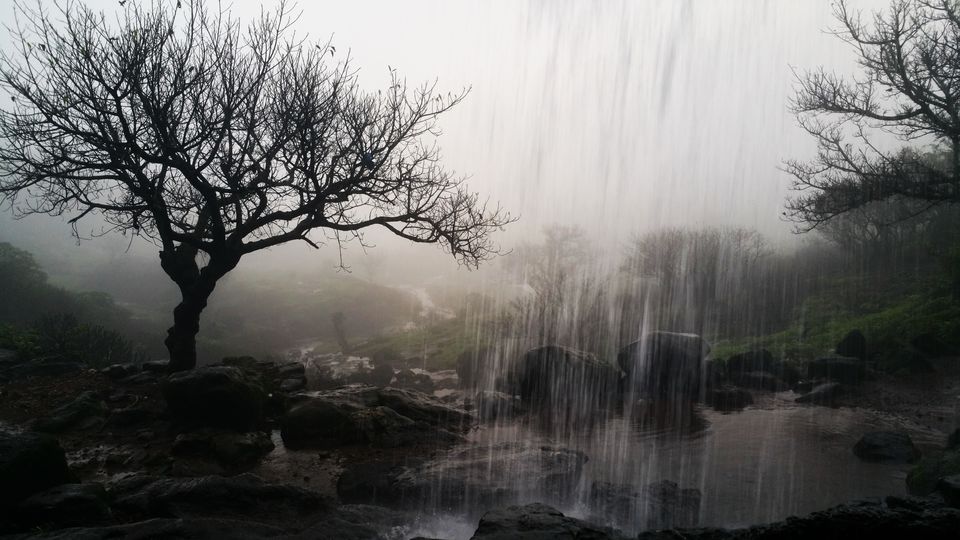 Got up in the morning, then I realized that, we have spent the night in a beautiful cave in that valley, above our cave is a waterfall and a valley below.There is an incredible view of Harishchandra temple, it was beautiful and I have no words to explain the view of the water falls above the cave.By now this place became one of my favorites. The sounds, the weather and the surrounds, you feel really relax and refresh. Here it came to my mind that the beauty, the architecture of the nature is so wonderfully carved as a place of heaven by angels or god. Exploring nature is always fantastic, the way it resonates you, excites you, that you instantly fall in love with nature, forget other things, is a no word of explanation-Joy. You just have to enjoy and hope the nature, the environment survives for more centuries. Guys visit the place and make great memories as we did.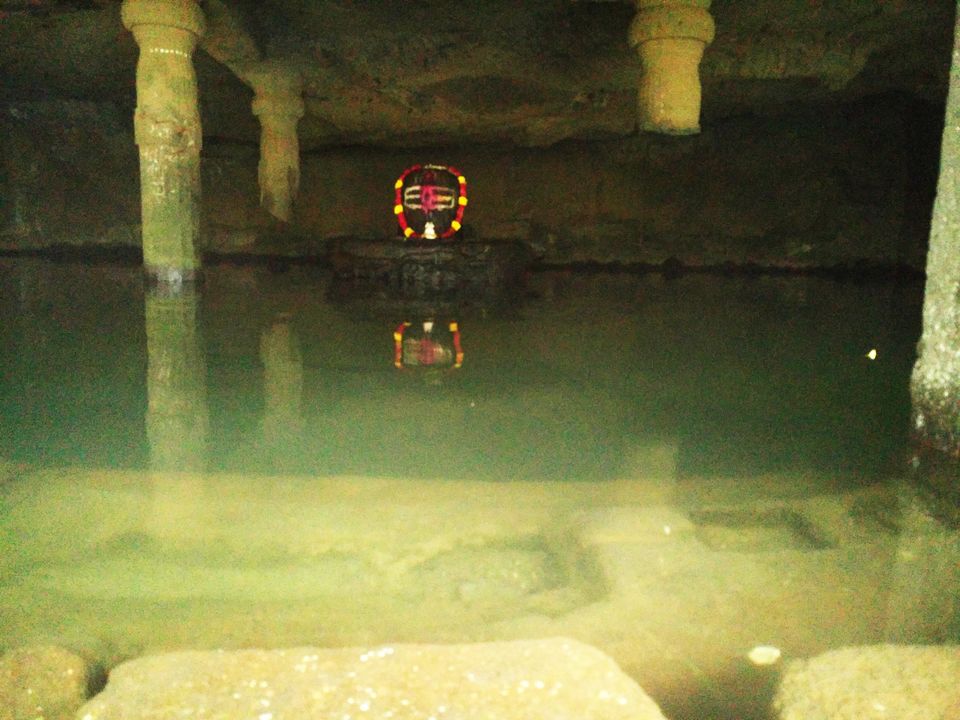 Kedareshwar Cave, next to Harishchandra temple there is a huge cave of Kedareshwar, in which there is a 5 feet shiva lingam, completely surrounded and partially submerged by water, There were four pillars built around the Shiva Linga. No one really knows the history about these pillars, but it is said that the pillars were built to depict the four 'Yugas' of Life - 'Satya Yuga', 'Tretha Yuga', 'Dwapara Yuga' and 'Kali Yuga'. When a Yuga comes to the end of its time, one of the pillars is said to break down. Three of the pillars have already broken down. The general belief is that the current phase is the 'Kali Yuga' and the day the fourth pillar breaks down - it will be the last day of the current era. Another interesting thing about this place is that water seeps into this temple from the four walls on an everyday basis. The water continues to seep in during all the seasons in the year, except during rainy season and surprisingly, it is also said that there is absolutely no water there during rainy seasons alone.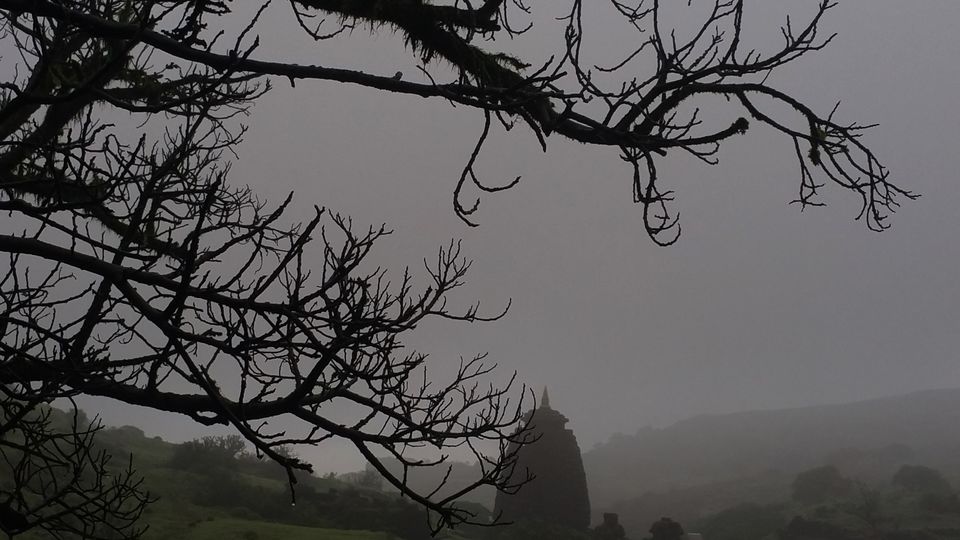 I visited this place through HTC (Hyderabad Trekking Club) and I have already mentioned how to contact these groups in my previous blog,( vinudusktodawn.me) go through it, and find out what your interested in and do RSVP, and enjoy your trip.
https://www.facebook.com/HyderabadTrekkingClub/ (Facebook page) like the page to get updates about meetups.
http://www.meetup.com/thehtc/ HTC link in meetup app.
E x p l o r e t h e N a t u r e and S a v e t h e N a t u r e...
Either way you only have the benefit of treasure.....
Have a good time, till next ADVENTURE.....