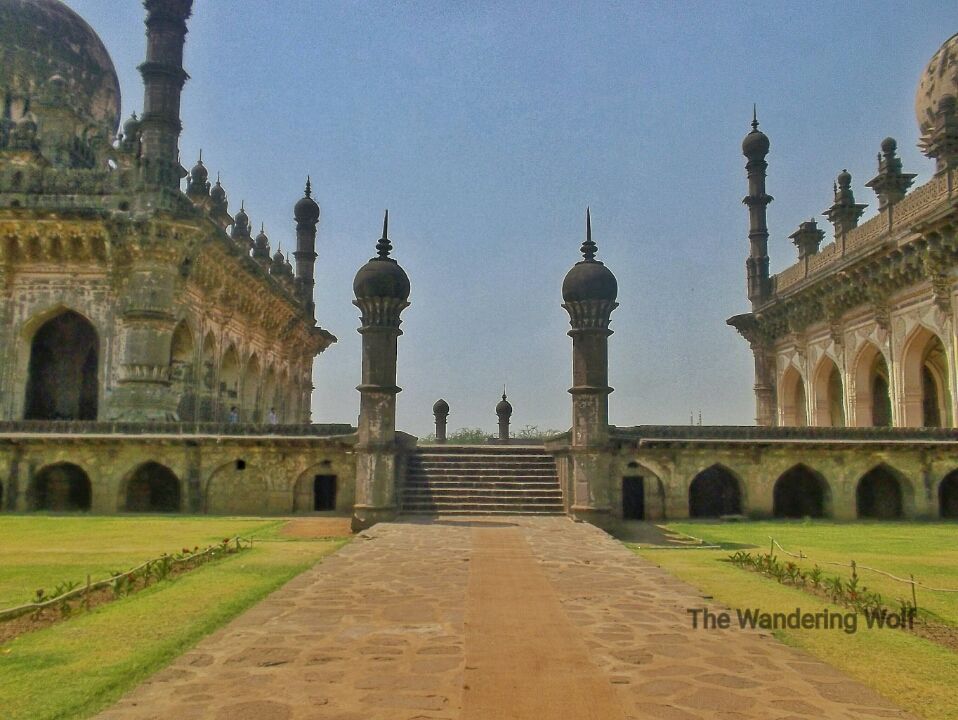 Walking through the architectural history of Sultanates in the northern Karnataka not only made to wonder but also made me realize my mistake or should I say stupidity, whatever you might call, was going in the hot summer.
Well it turned out to be a hottest solo trip I had., which on the scale of 3 I would give 2.5. Anyways I was in a place which wasn't even in my bucket list. As to my bucket list and some of you might agree, the bucket list includes places as the time passes by...
I had never even thought of going to some place in hot summer apart from the beaches yet I was here sweating and walking around the city. Overall it was different experience..
Walking around this city is easy as all the sites around are within approx 10km radius.. My math might be wrong so don't judge me. A half day is enough to see the main sites and max to max a day to see all the sites.
HOW TO REACH
Mumbai to Bijapur (Vijayapura)
1. Climbed aboard the 12115/Siddheshwar SF Express from CST to Solapur (Obviously in general compartment) and reached around 07:00
2. From Solapur to Bijapur (Vijayapura) 16588/Bikaner - Yesvantpur Express which departed around 09:00 and 12:30
3. Took a local bus (KSRTC Bus) from station to Imbrahim Rouza...
Ibrahim Rouza
Since i travelled through train, i took a bus from railway station towards work shop bus stop, which is right at the street that ends at Ibrahim Rouza. The fare was just INR. 8/- and even the conductor was helpful in guiding me towards the place.
Malik-e-Maidan Canon
Since i started with Ibrahim Rouza, i took a bus from Work shop bus stop to Shivaji Circle. Fare was INR 4/- per seat. Once you get down at Shivaji circle walk towards the left (ie., towards Upli Burz road) side by side to the broken fort wall. When you move forward you'll find a school on your right and to the left small entrance to the canon.
Gagan Mahal
From Shivaji circle next stop is Gandhi Chowk bus stop. From here move towards station till when you see a road moving towards right. Go through it. You'll find a lake, and a huge garden and there's it in the corner of the garden with pathway in between leading to the structure.
Bara Kaman
From the Gandhi Chowk stop if you move forward towards station, when you come across the Petrol Pump take the right, at end of the road you'll see the Bara Kaman
Gol Gumbaz
I took sharing auto towards Gol Gumbaz at INR.10/-
In front of the Gumbaz there's the museum for which you require to purchase ticket again, so I dint go in., and moved to Gol Gumbaz.
TOTAL EXPENDITURE
Travel : 233
Food : 75
Entry (to monuments and other) : 55