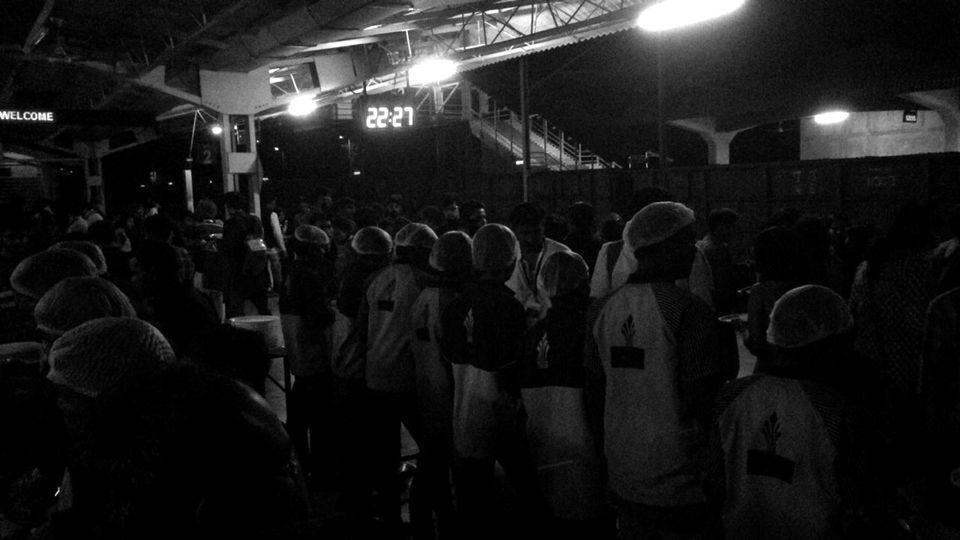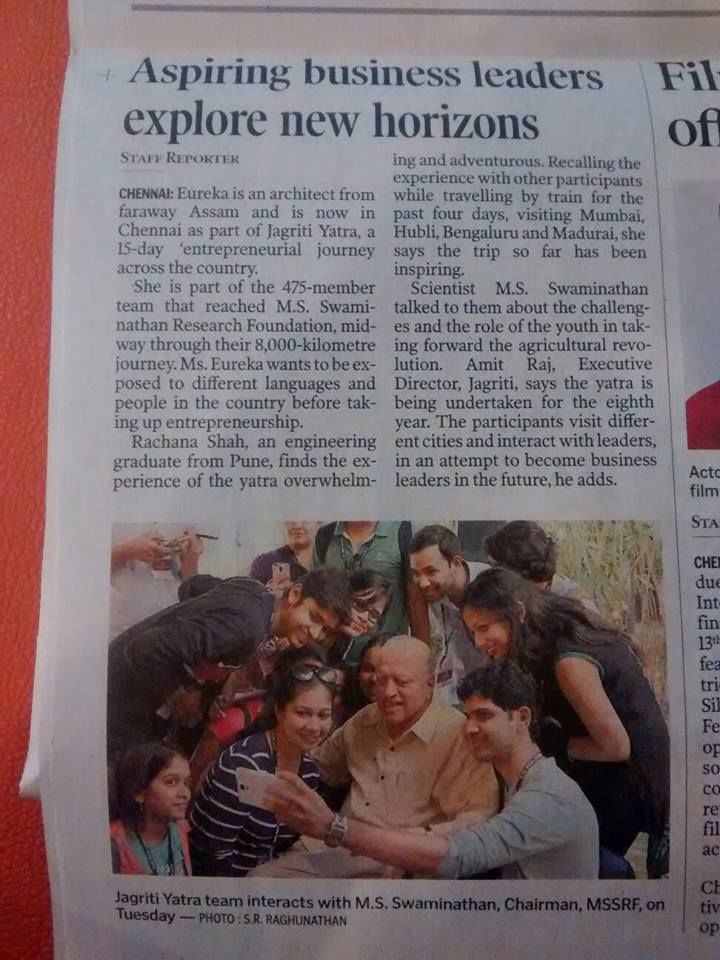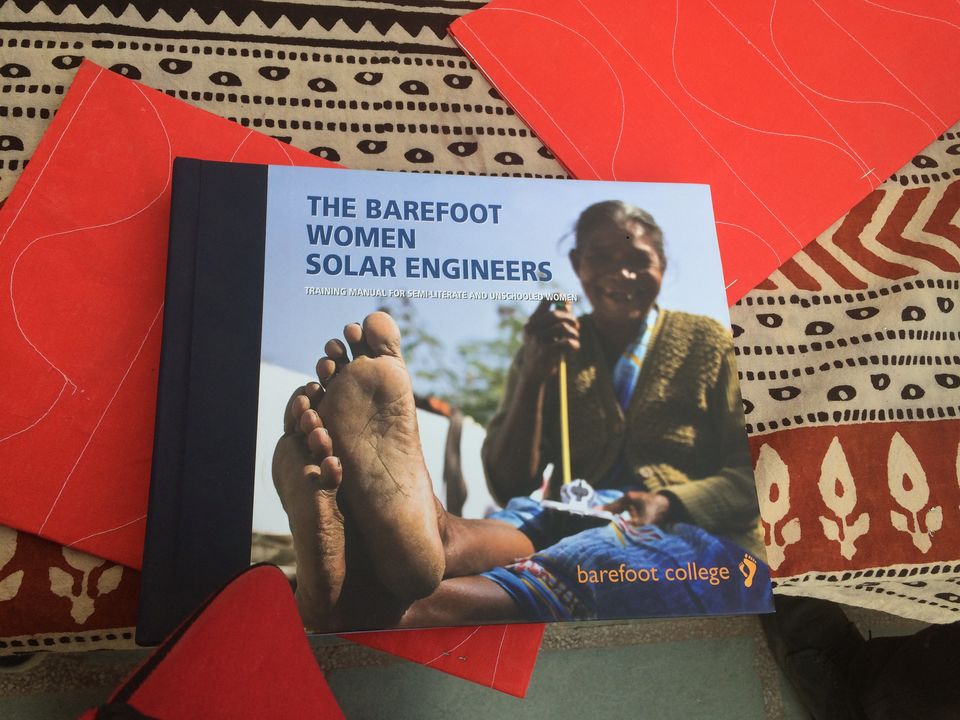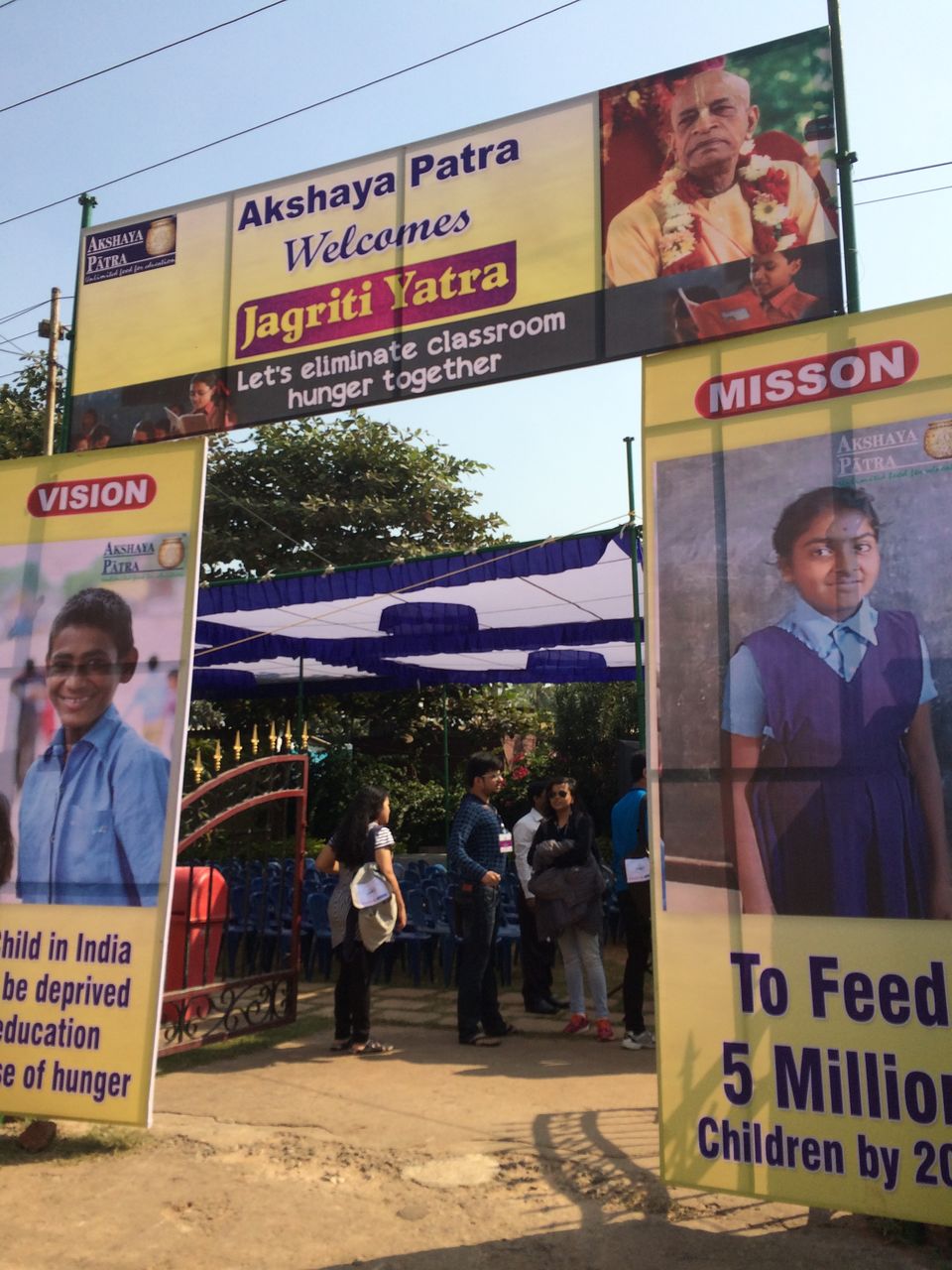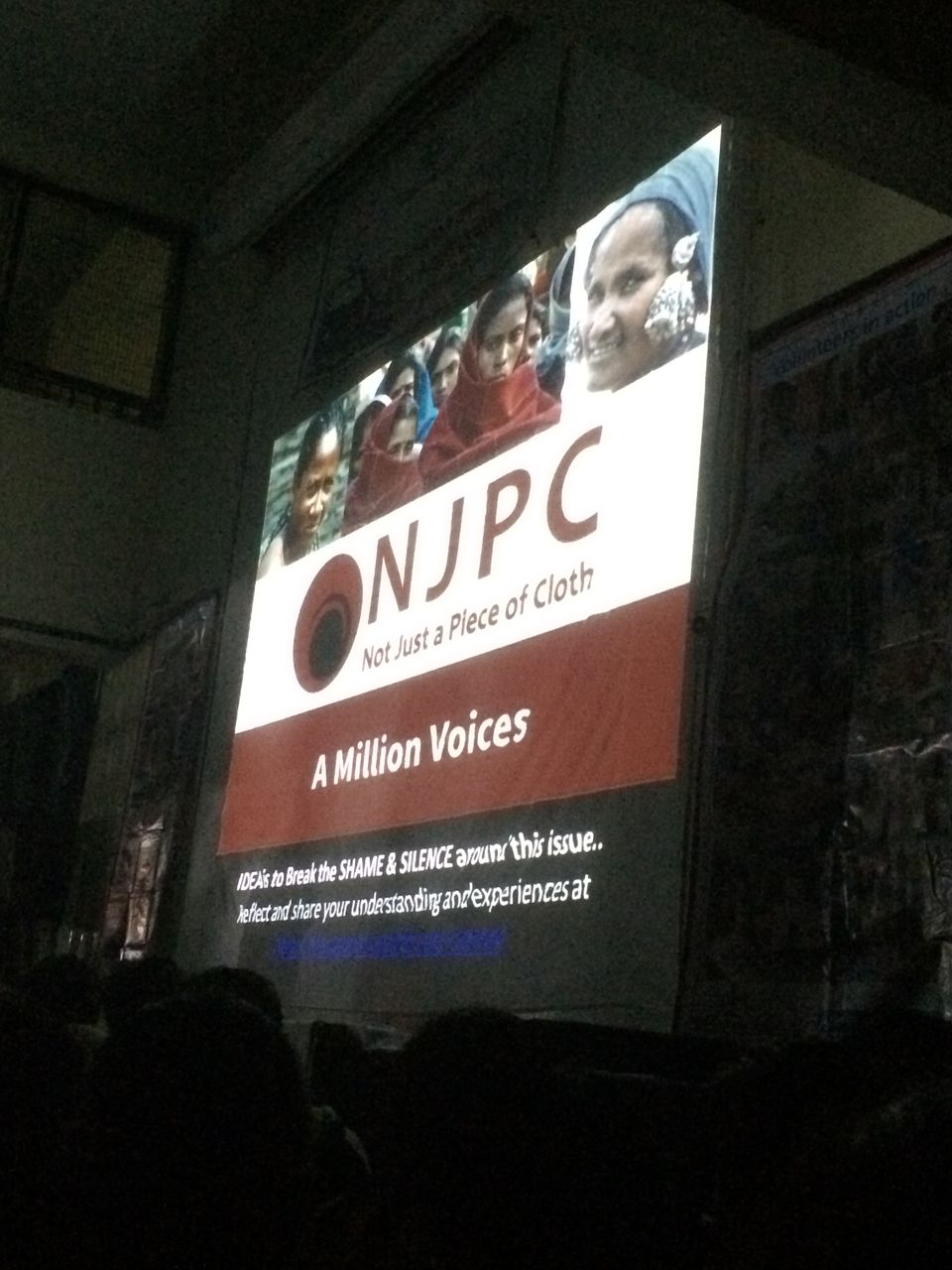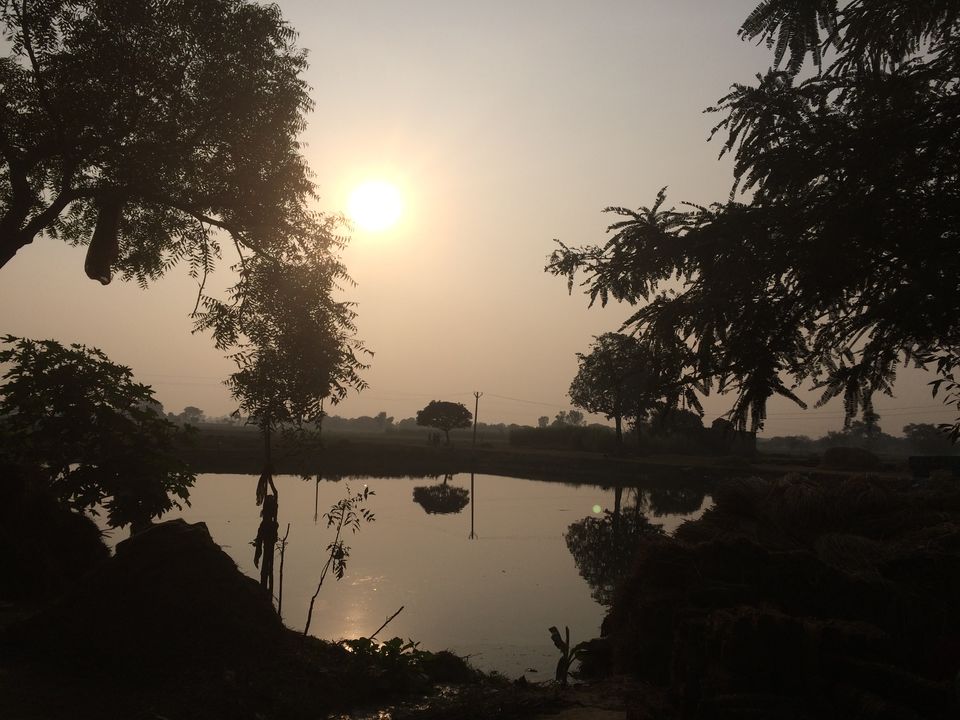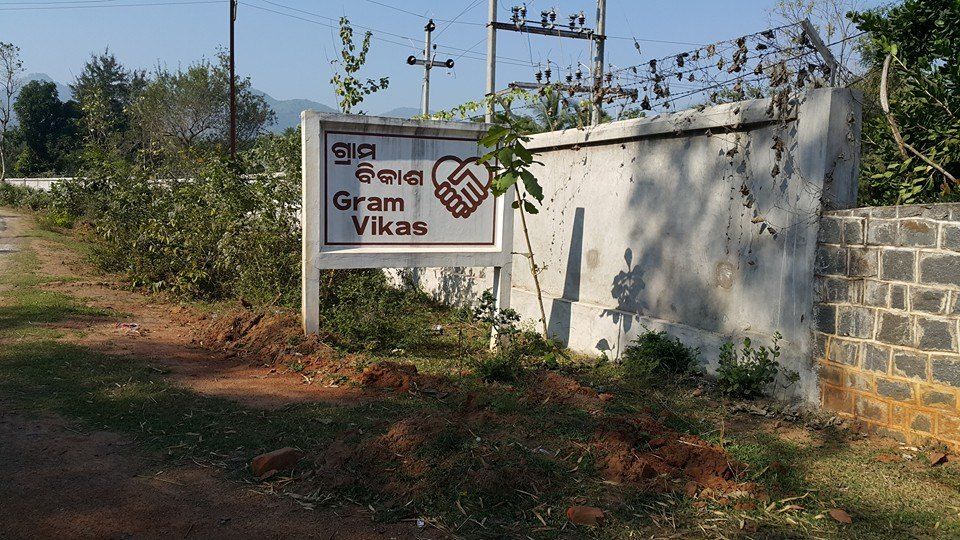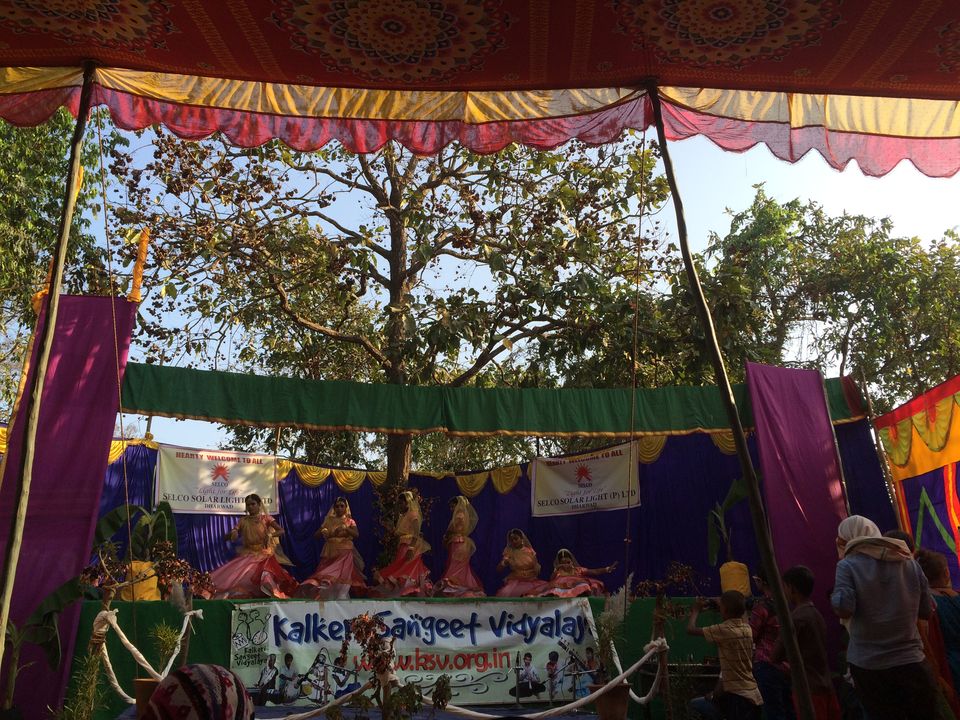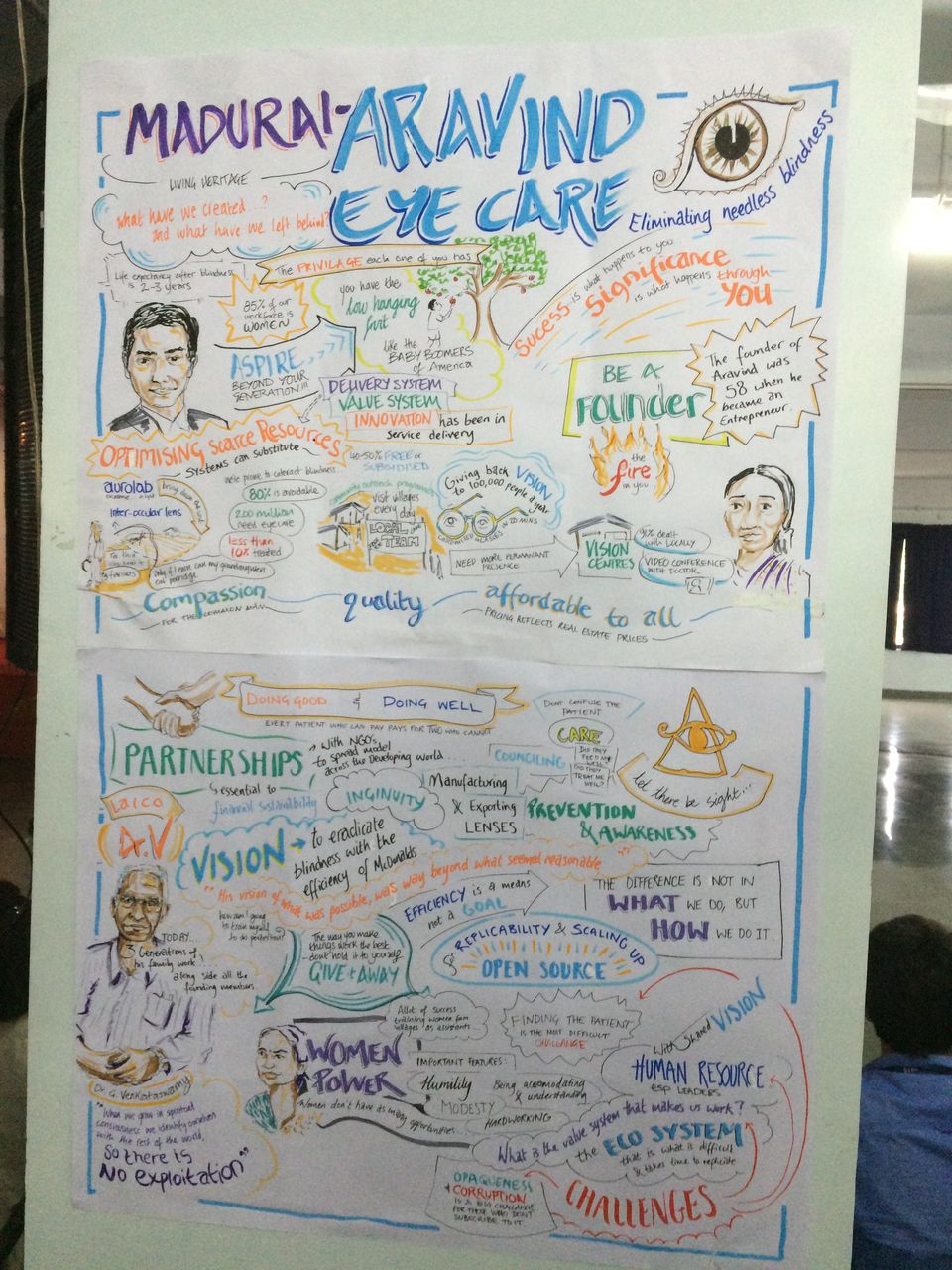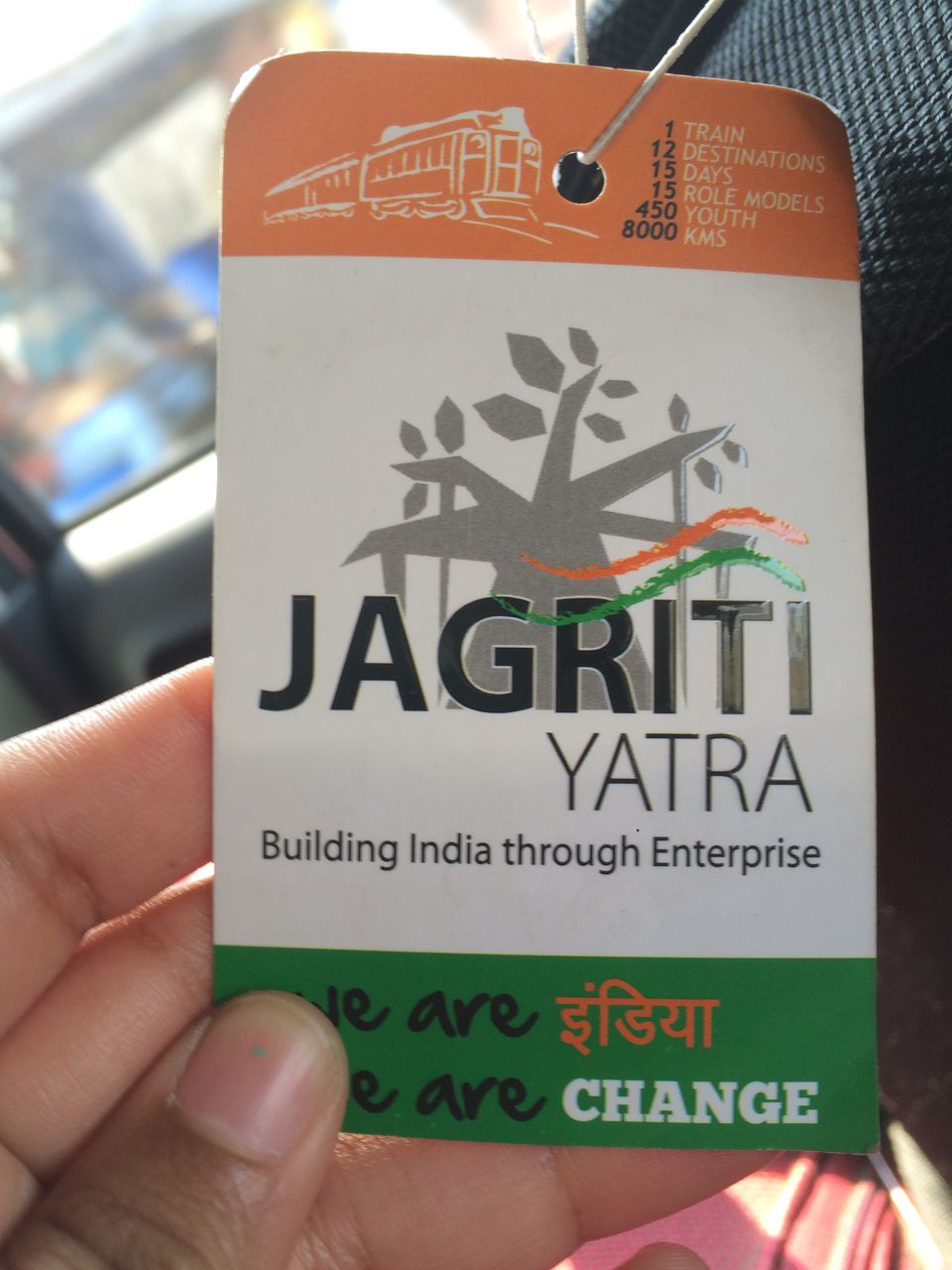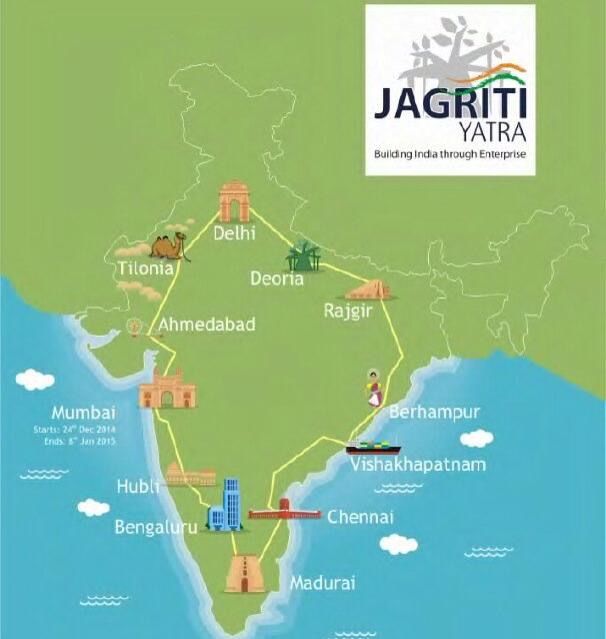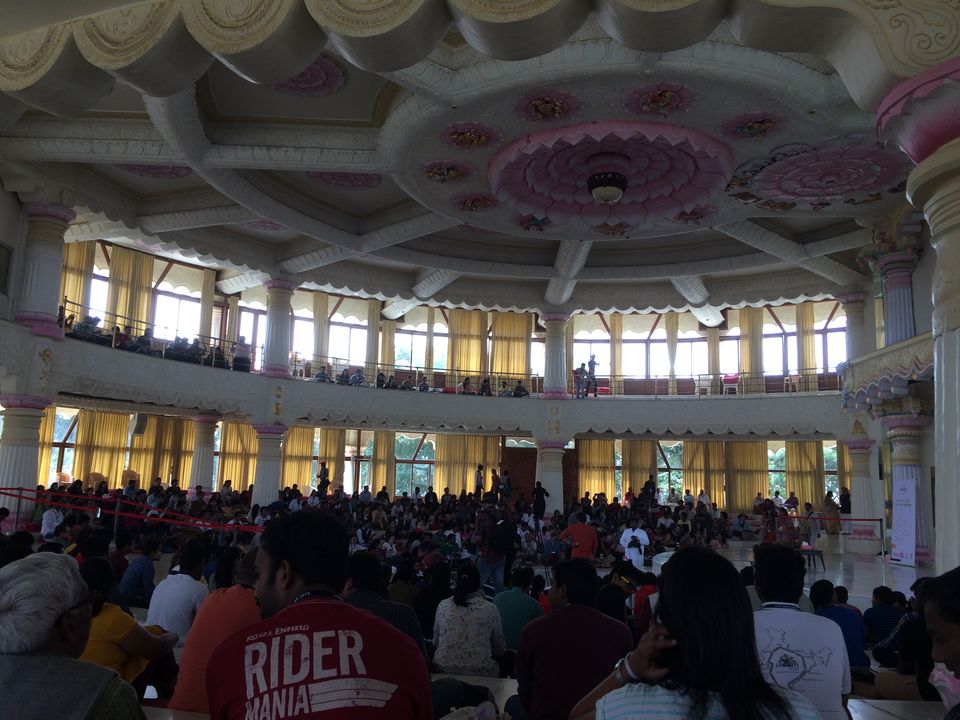 "Believe that travel is a teacher, one that wakes up your senses when you're out of your comfort zone…It allows you to see the world with fresher eyes and realize that life doesn't have to be a certain way. We could and can be better."
-Jedidiah Jenkins, The Great Discontent
I belong to a small district called Chhindwara, which lies in Madhya Pradesh. Being the youngest and the only girl child in the family brought me immense privileges, along with boundaries and fears. When my parents denied me to go on this train journey of Jagriti Yatra, which was a lifetime opportunity for an introvert like me, I packed my bags and set out for Yeotmal, then Pune and finally reached Mumbai, not letting my father know about my travel plans. That was my passion for travelling and learning. My passion for meeting those 450 people like me, who will be joining me in this extra-ordinary journey of 15 days,covering across 8000kms of India, taking us to 12 destinations , with the aim of rural development and social entrepreneurship..
I still remember reaching IIT Powai at 10 in the morning on 24th Dec. 2015, and calling my dad and telling about Jagriti Yatra and my journey to Mumbai. There was a regret of opposing him, but there was a hope of overcoming my fears. There was a hope of learning. There was a a hope of travelling. There was a hope of knowing all those rivers, mountains, lakes, deserts, hills, terrains and people, I was going to come across in those 15 unusual days of my life. This is how it started, I made few friends on the very first day and then continued my rail yatra of making bonds, of learning extravagantly, of each day discussion on entrepreneurship, of brainstorning sessions on Indian politics, of late night horror stories, of laughters and cries, of friendships and mentors.
Dharwad: Our first destination is my favorite of all the JY destinations. Here is a rural school named KALKERI SANGEET VIDYALA, initiated and runned by foreigners, along with Indian guides, who have taken the initiative of inculcating not only good education, but also skills like music and dance in those young minds. Kids are very well-trained and are given options to select their favortie art forms. Specialised in Kathak, Bharatnatyam, harmonium, tabla and various other musical instruments and dance forms, these kids are significantly remarkable. Another optimistic thing, I noticed in this rural school was its functioning through solar energy. SELCO is the pioneer of soar energy consumption in this heated area of Karnataka, reaching out to several villages nearby and meeting energy needs through solar plants.
Madurai: If you want to be a social worker, or desire to make your ways to community development in improving healthcare department of poor and needy, you must visit ARVIND EYE CARE HOSPITAL in Madurai. They not only provide affordable eye-checkups and medicines, but are a boon for cataract patients, as they are specialised in cataract surgery. Providing emloyment to numerous women from rural places around Madurai, this hospital has redefined humanity to all of us.
Chennai: Visiting MSSRF, and meeting a living legend M S Swaminathan is a moment of pride. While travel take you to people like him, people like him take you to the place where revolution begins. He is the "Indian Father of Green Revolution", and meeting him has left all agriculture enthusiasts with immense knowledge on Indian agriculture.
Brahmapur: If you are a village lover and want to spend your life working for the development of rural population, GRAM VIKAS, Behrampur is the place for you. Working wth the rural and tribal communities in various parts of India, this NGO works for overall development of people in Brahmapur. Their main aim is to prvide better water and sanitation facilities to people there.
Vizag: Serving healthy meals to almost 14 lacstudents across India in 24 destinations, AKSHAYA PATRA forms an integral part of mid-day schemes runned by Government of India. My mom always says, "feeding a hungry man is the most beautiful deed you can do". Naval Dockyard and running seashores along the coastlines of Vizag, this city is one of the most beautiful places I have visited.
Rajgir: If you are a historian and enthusiastic about learning ancient history, Nalanda is a place for you. My visit to Nalanda was restricted to "Ruins of Nalanda" and "Nalanda Convention Centre", where we were embarked with business and entrepreneurship knowledge.The natural beauty of Rajgir will leave you awestruck.
Deoria: For an individual like me who is fond of villages and rural culture, this place gave me a peaceful and steady environment. On our field trip, we had a chance to interact with the locals there, heard about their life stories, various problems they have been suffering whether it is related to water facility, sanitation, their awareness towards various health issues, the accessibility of hospitals in the district, this place is an amalgamation of Indian serenity and agricultural beauty. It is rightly said, the real beauty of India lies in the countryside.
Delhi : Mr. Anshu Gupta is one man, I idealise. The receiver of the Magsayasay Award 2015, Mr. Gupta will leave you speechless and blunt thinking about the problems real India is facing and about how young Indian brigade has dynamic potential to change every problem into an opportunity full of development and welfare. If you haven't yet heard him, youtube him right now!
Tilonia: Ever heard of women being designated as SOLAR ENGINEERS ? Travel to this village called Tilonia in Rajasthan and you will see women running equipments through solar energy, women who are expertised in art and craft, women who make cheap and qualitative sanitary napkins to help other rural women in rural India. This place is a true example of a society where women hold the highest dignity. Rough and dry in area, but socially developed and technically equipped women in this Indian terrain will take you to a utopian world. BAREFOOT COLLEGE started by Mr. Bunker Roy, upholds women not only from India, but from various parts of Africa and Europe.
(A suggestion: Listen to Mr. Roy's tedx speech.)
Ahmedabad: Our stoppage at Ahmedabad was the last destination of Jagriti Yatra 2015-16. This place taught me that good-byes are not forever, that people you meet in your life play an exponential role in your future. Terminating at Entrepreneurship Development Instiiute of India, Gandhinagar, the last day of the yatra was full of cries and laughters, memories and hardships, compromises and happy faces, jagriti geet and selfies, sad faces and hopeful eyes. Many realised their dreams, while others learnt alot. While we were discovering ourselves all these days, we made lifetime bonds unknowingly. This beautiful gujju city holds our tears and friendships.
Reached Mumbai on 8th January 2016, where the railway station was hustled with "bye" , "take care", "stay in touch", "keep texting, keep calling" words, I had an explosion of peace and satisfaction in my head. I made numerous friends, I explored my idea of social work and community development utmost.
While heading towards Chhatrapati Shivaji Domestic Airport to catchup my flight to Nagpur, I was still living Jagriti Yatra in my head. I was recalling every moment and smiling. I still wonder what if I wouldn't have fought for this dream-like experience of my life? This was not just an experience, it was living another life altogether. It was breathing another air , it was talking differently, it was talking with unusual intellect, it was thinking and analyzing concepts and notions which we ignore in our daily lives.
I would just say one thing, if you are passionate about your dreams, if you are passionate about your energy , if you are a changemaker, if you want to be a changemaker, if you are scared or fearless, if you are happy or sad, if you are a student or a businessman or a housewife, LIVE THIS TO THE FULLEST. Amidst the norms and cultures that our society has encircled us with, DO NOT let your desires go in vain. Don't let them die in your head. Let your dreams and desires breathe. There is not better way than travelling to live and experience this life to the fullest.
Travel. Travel to new places. Re-visit those places where you have been before, but LIVE, 'cause as Wayne Dyer once said, "Go for it now. The future is promised to no one".
Travel to discover a new version of yourself :)