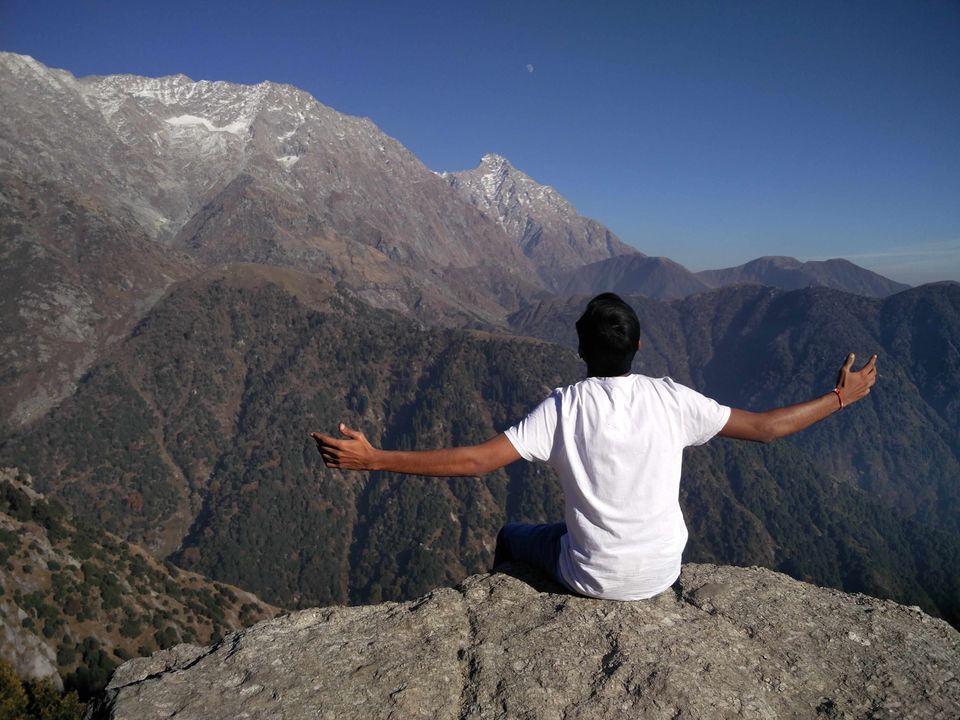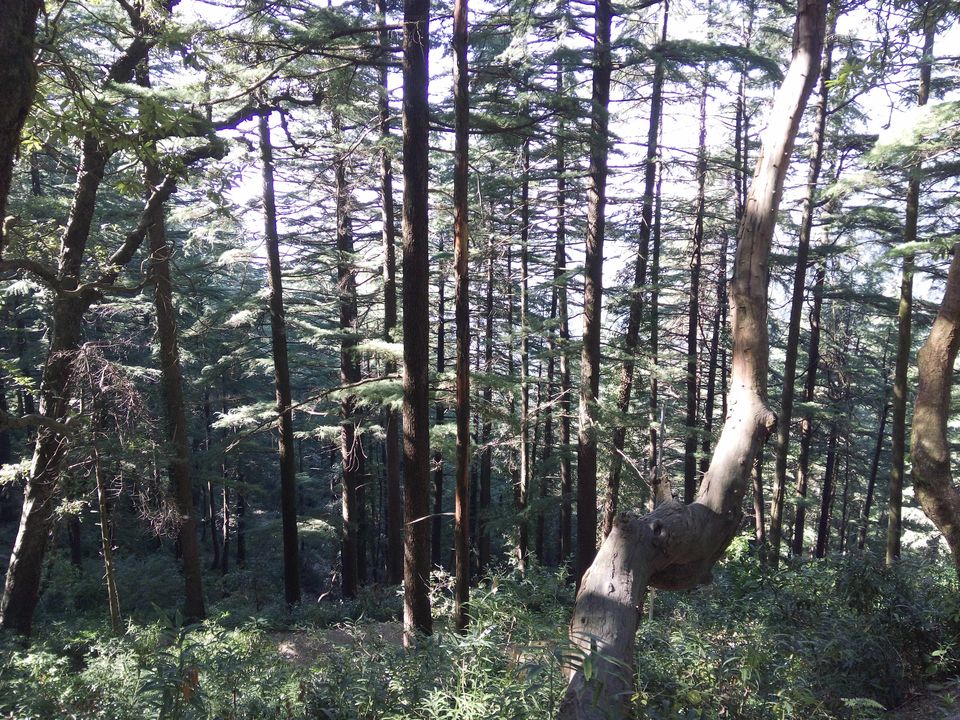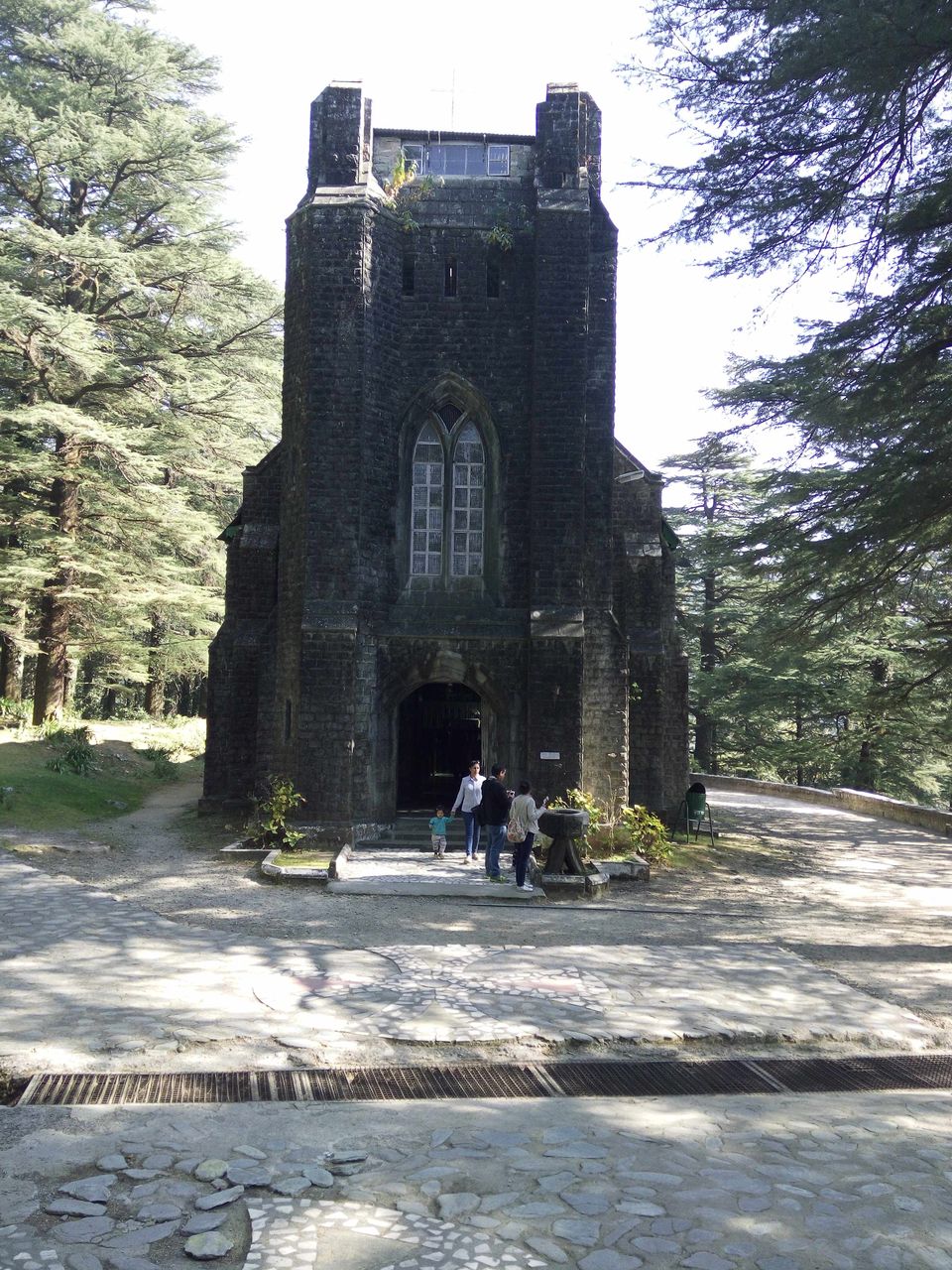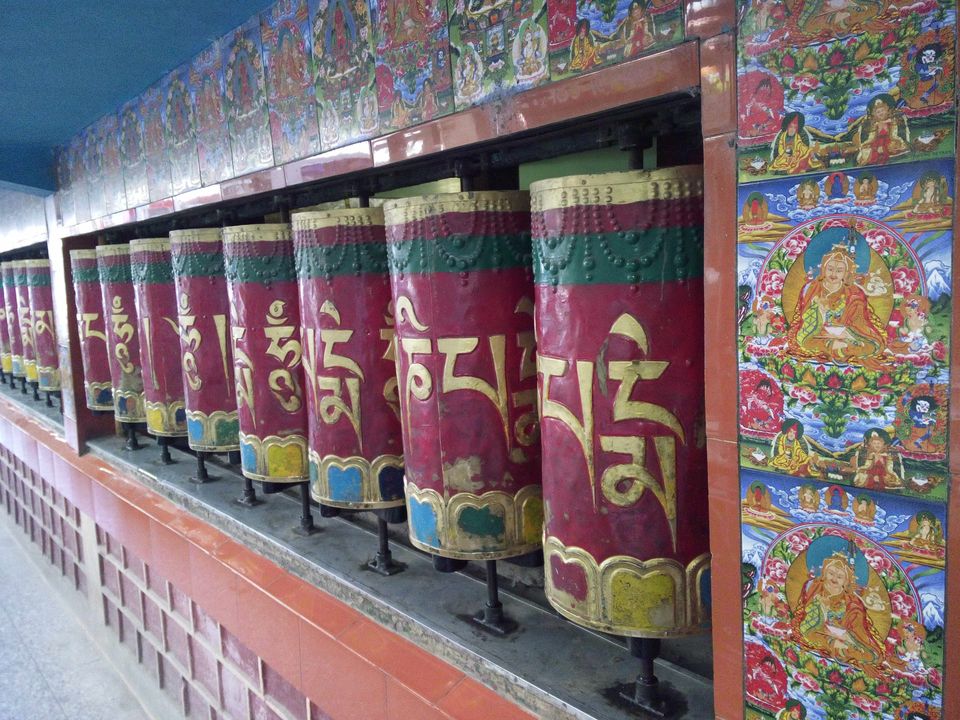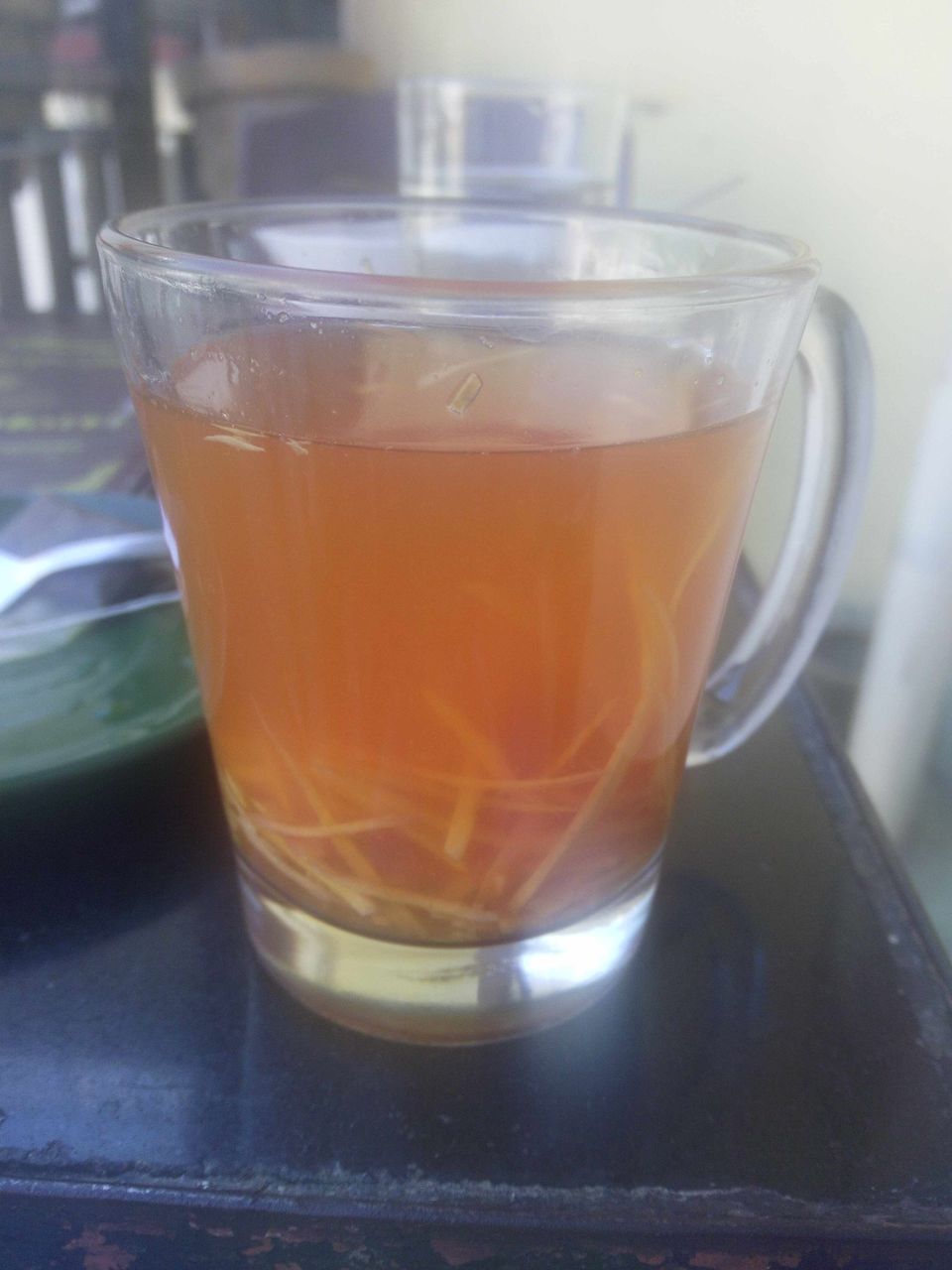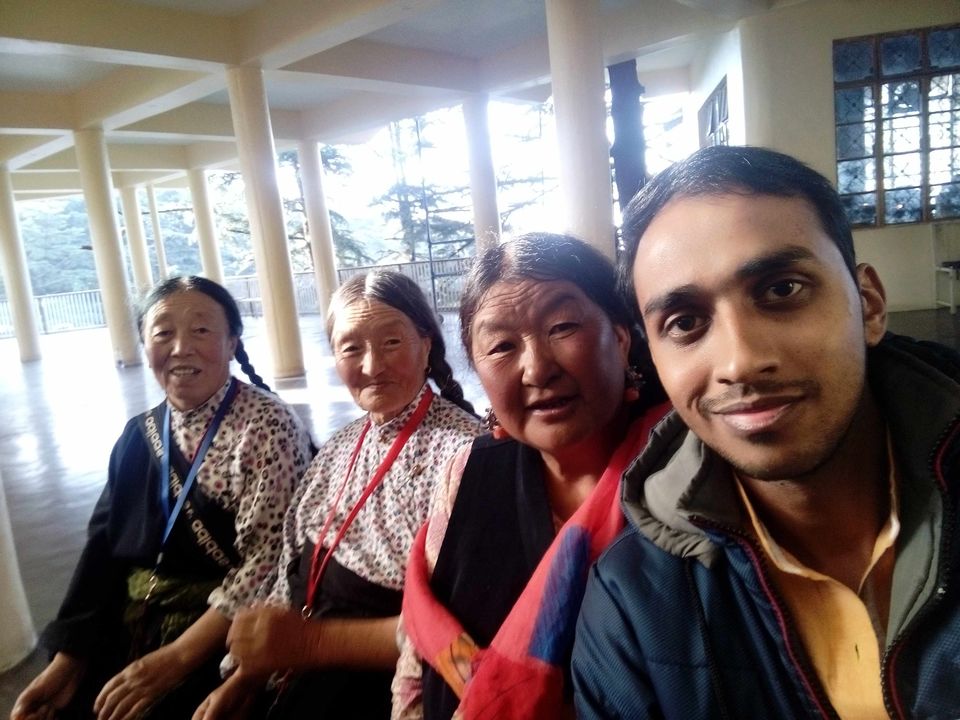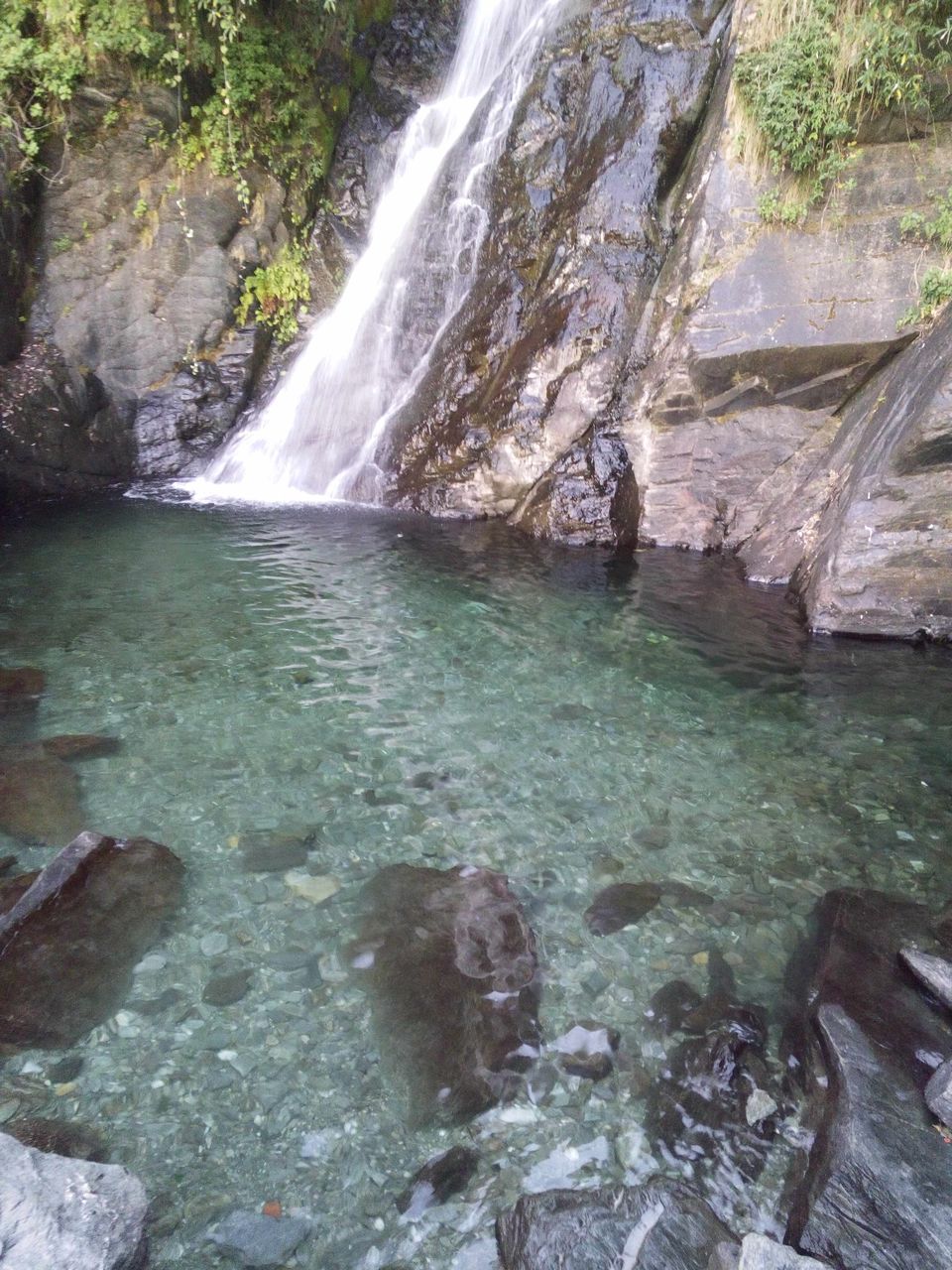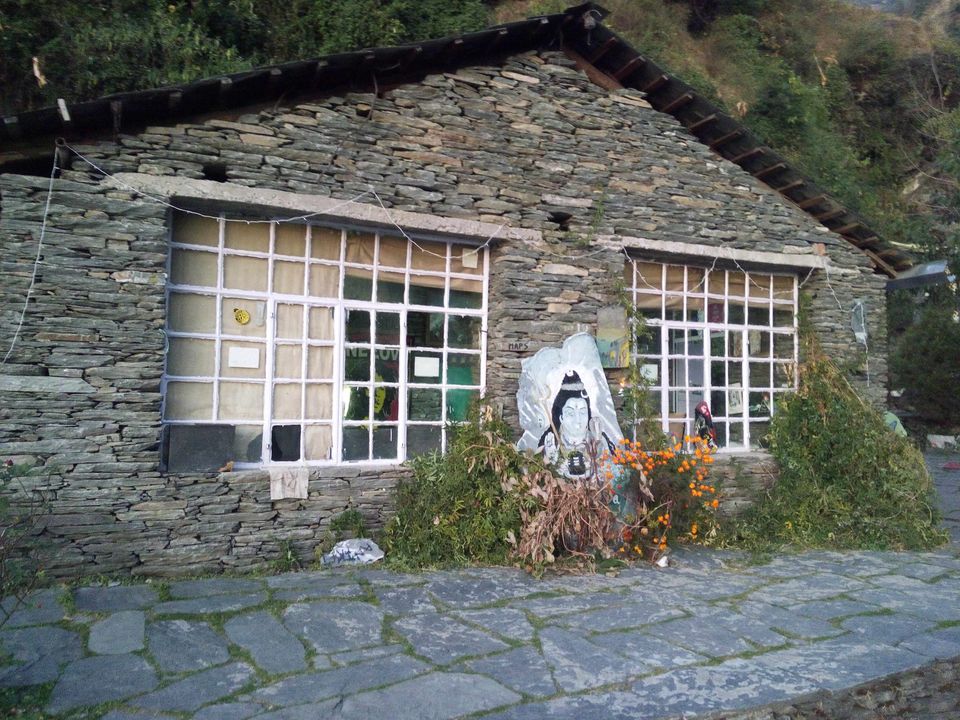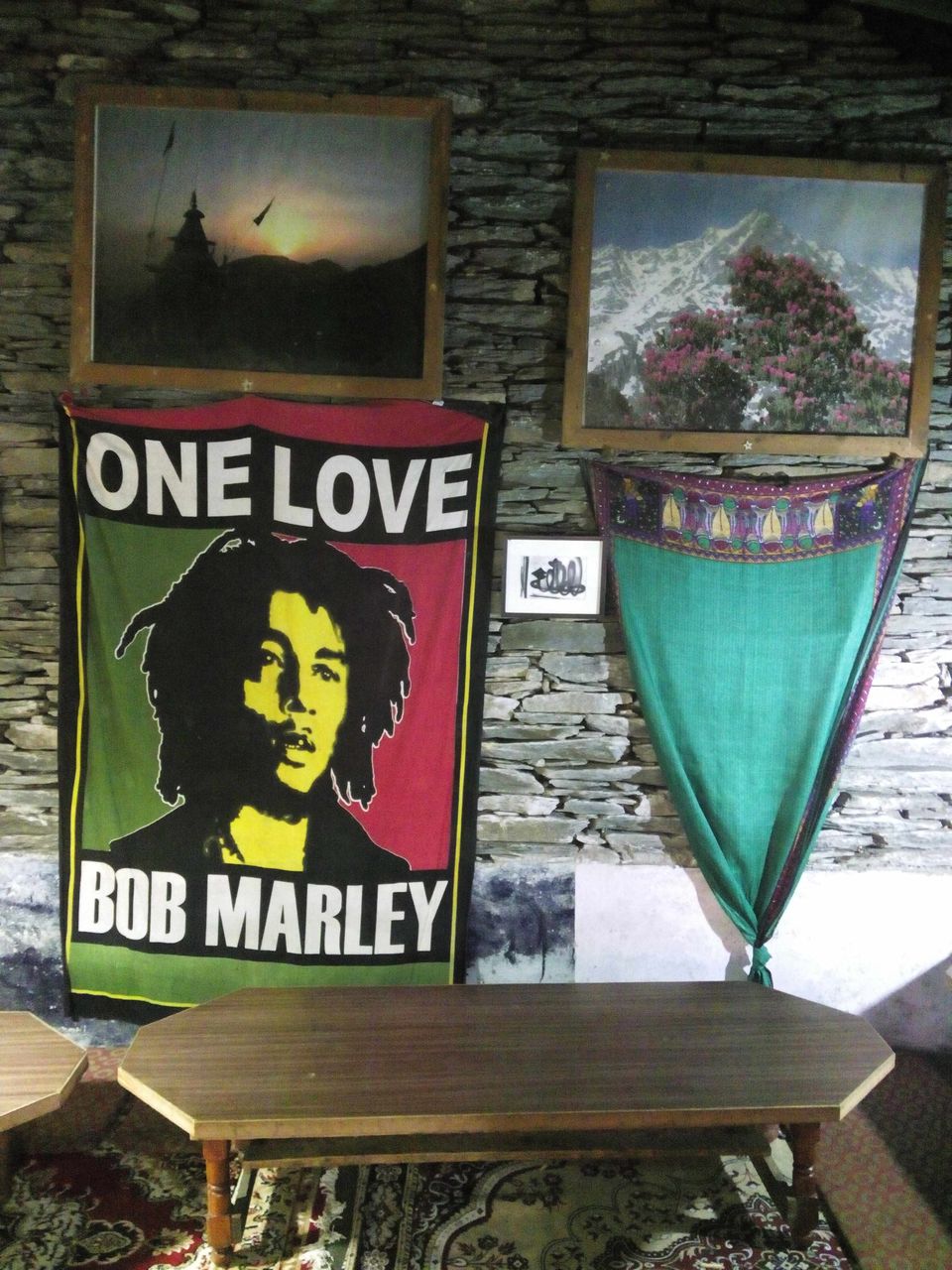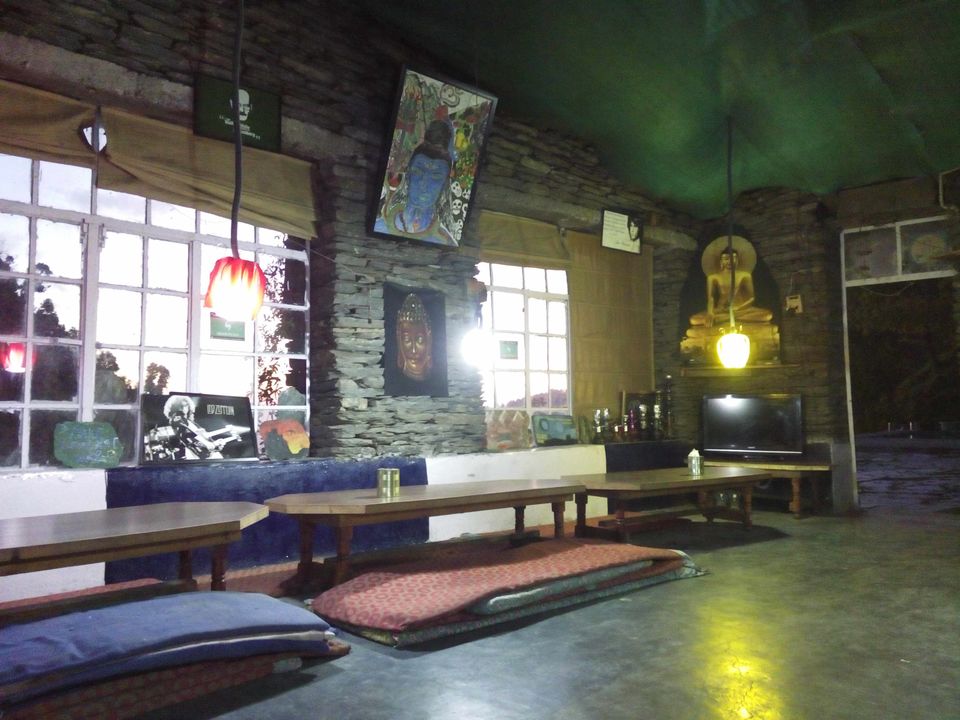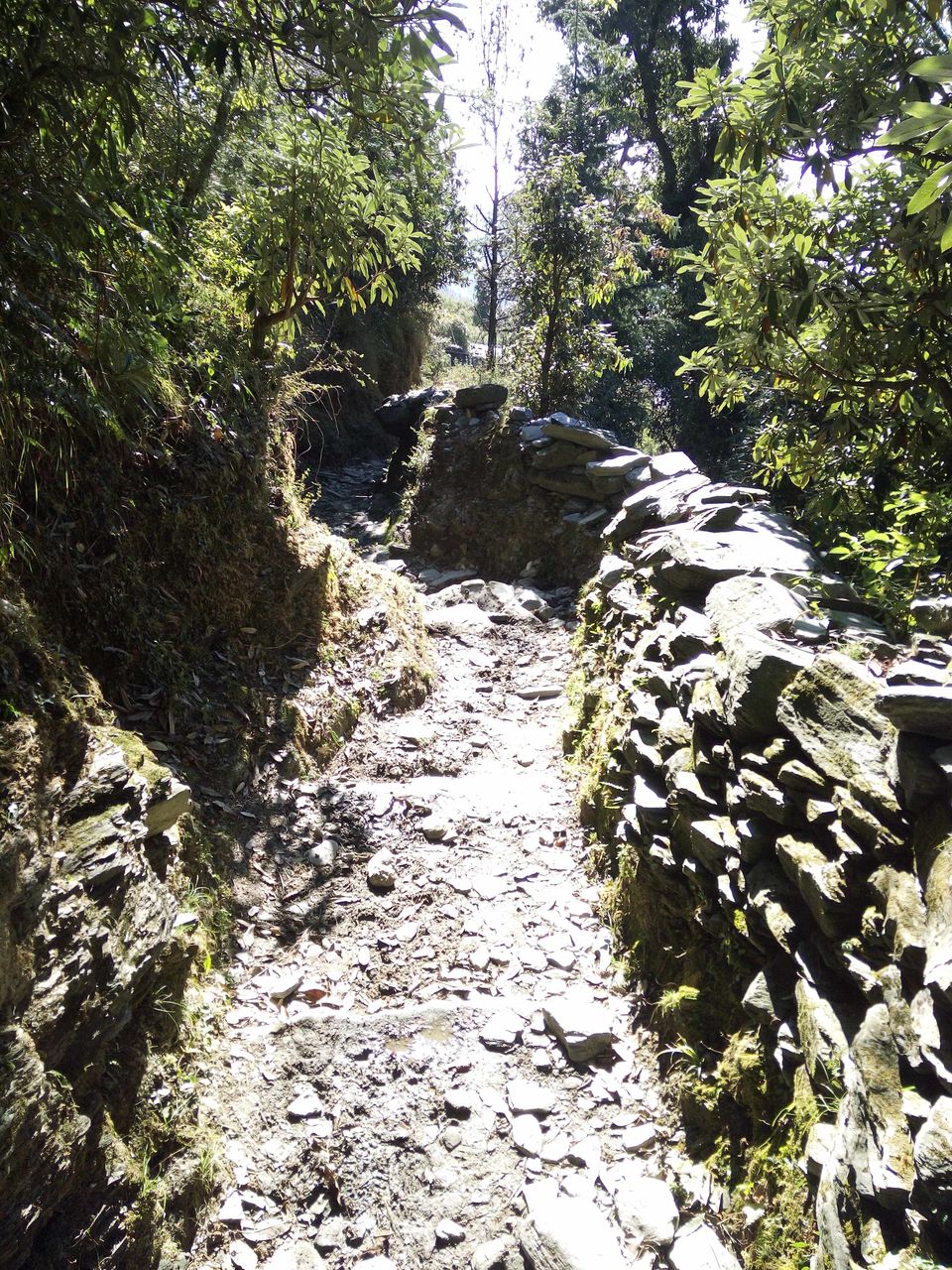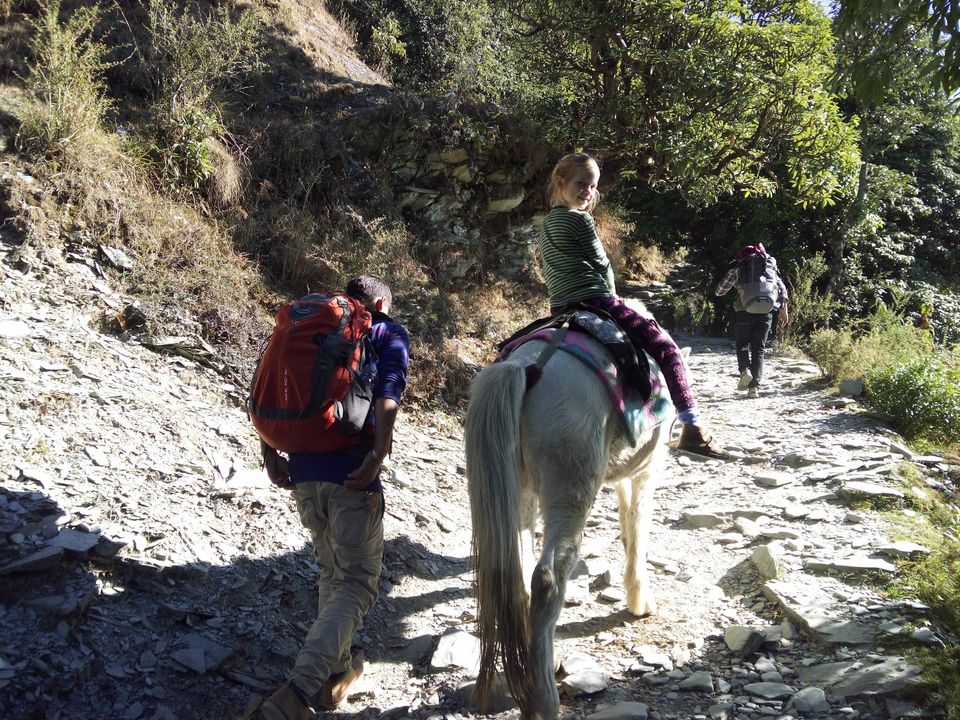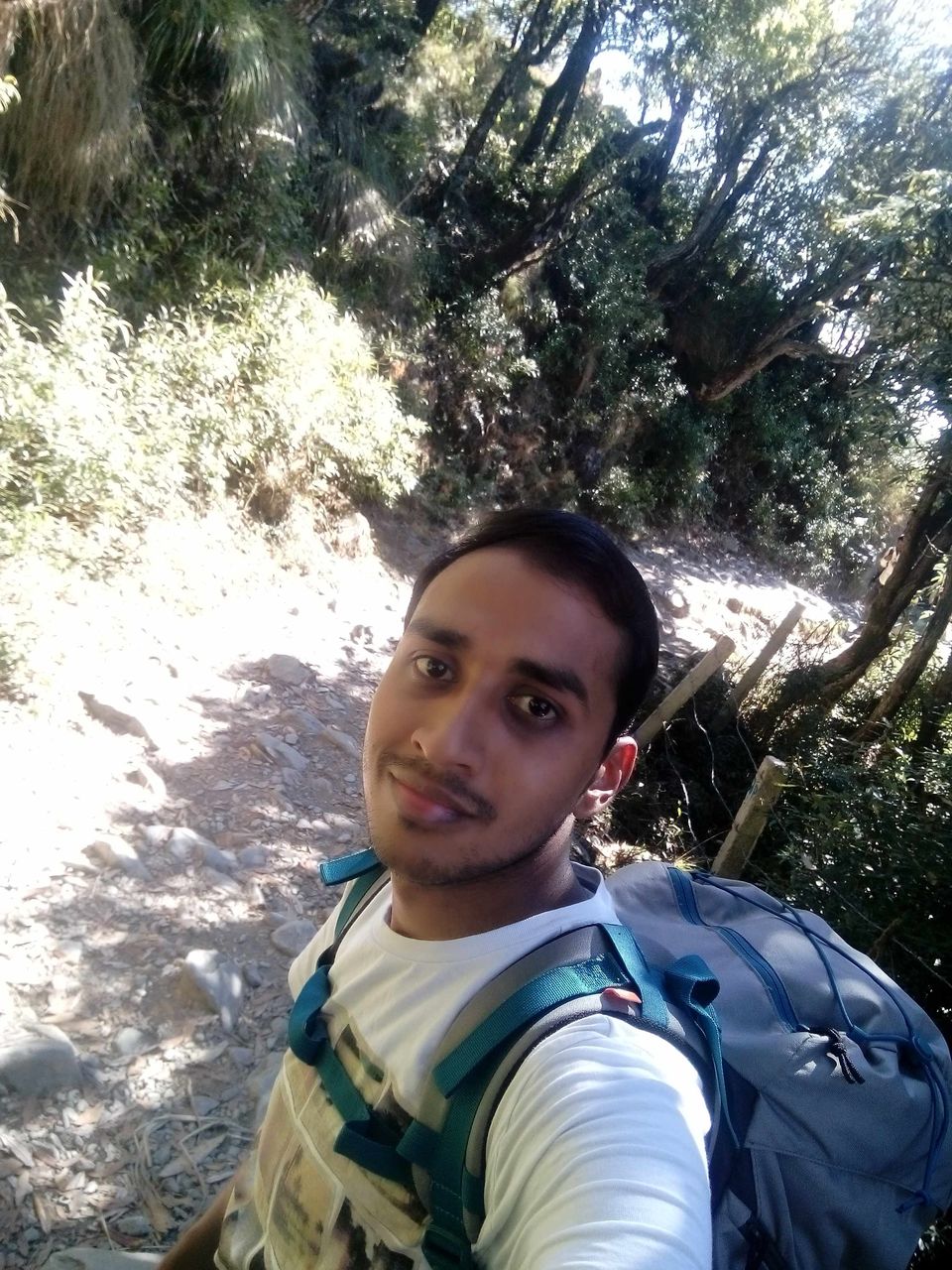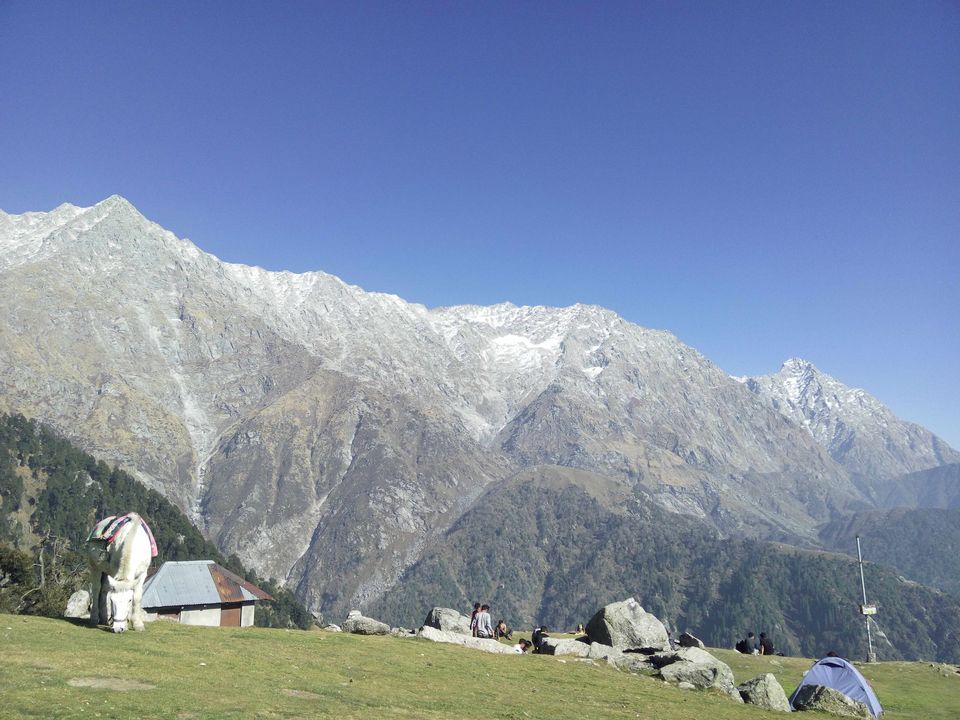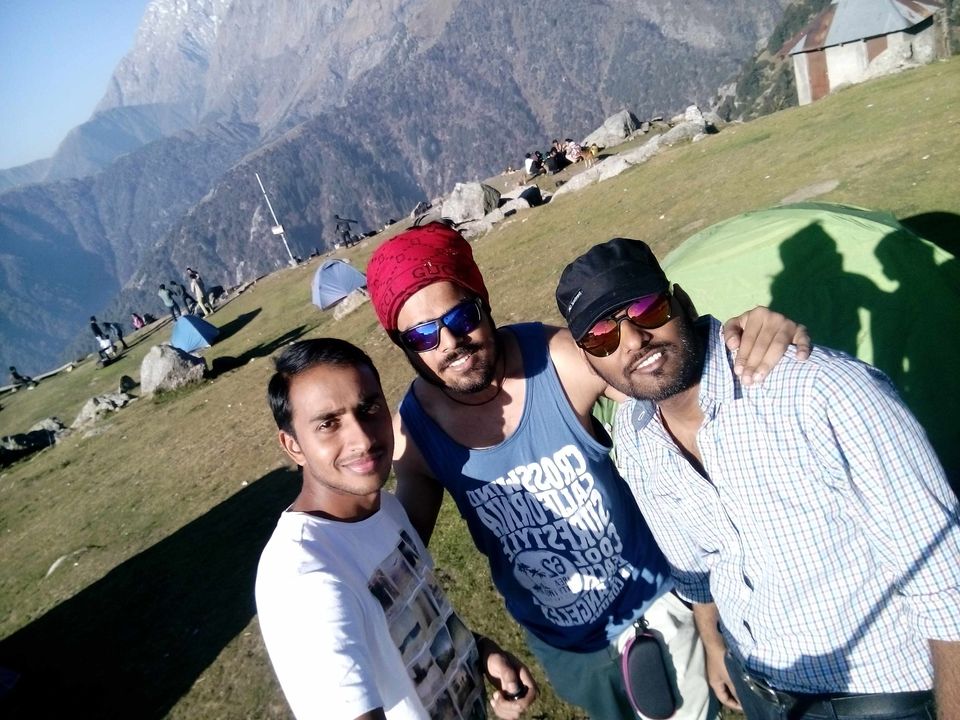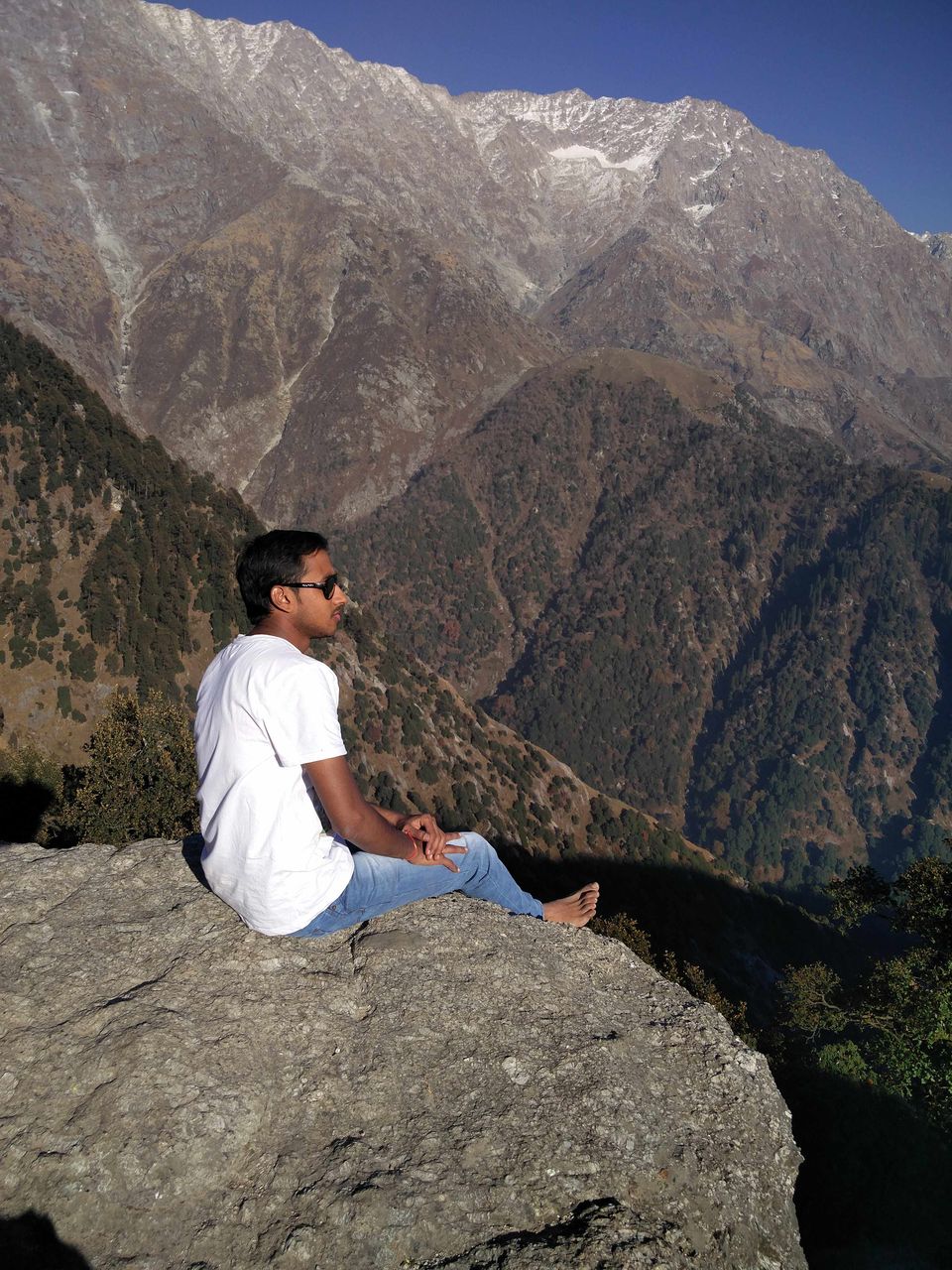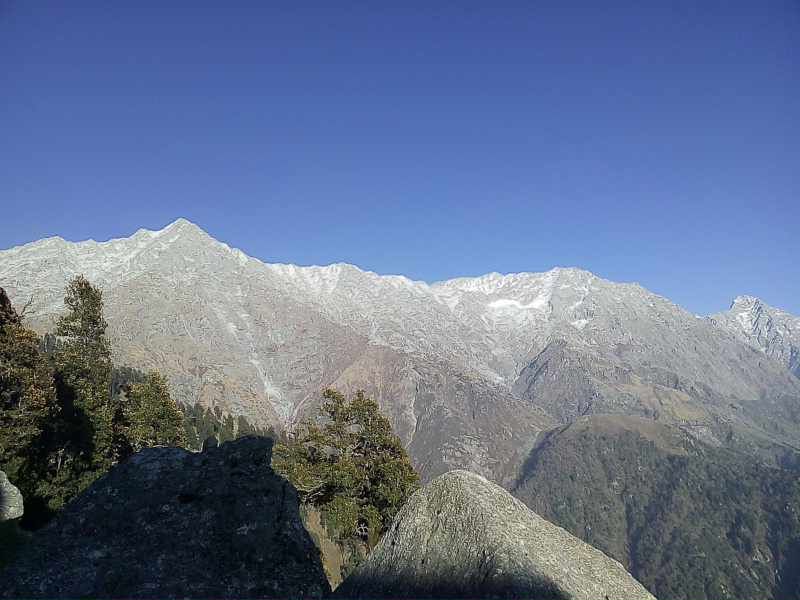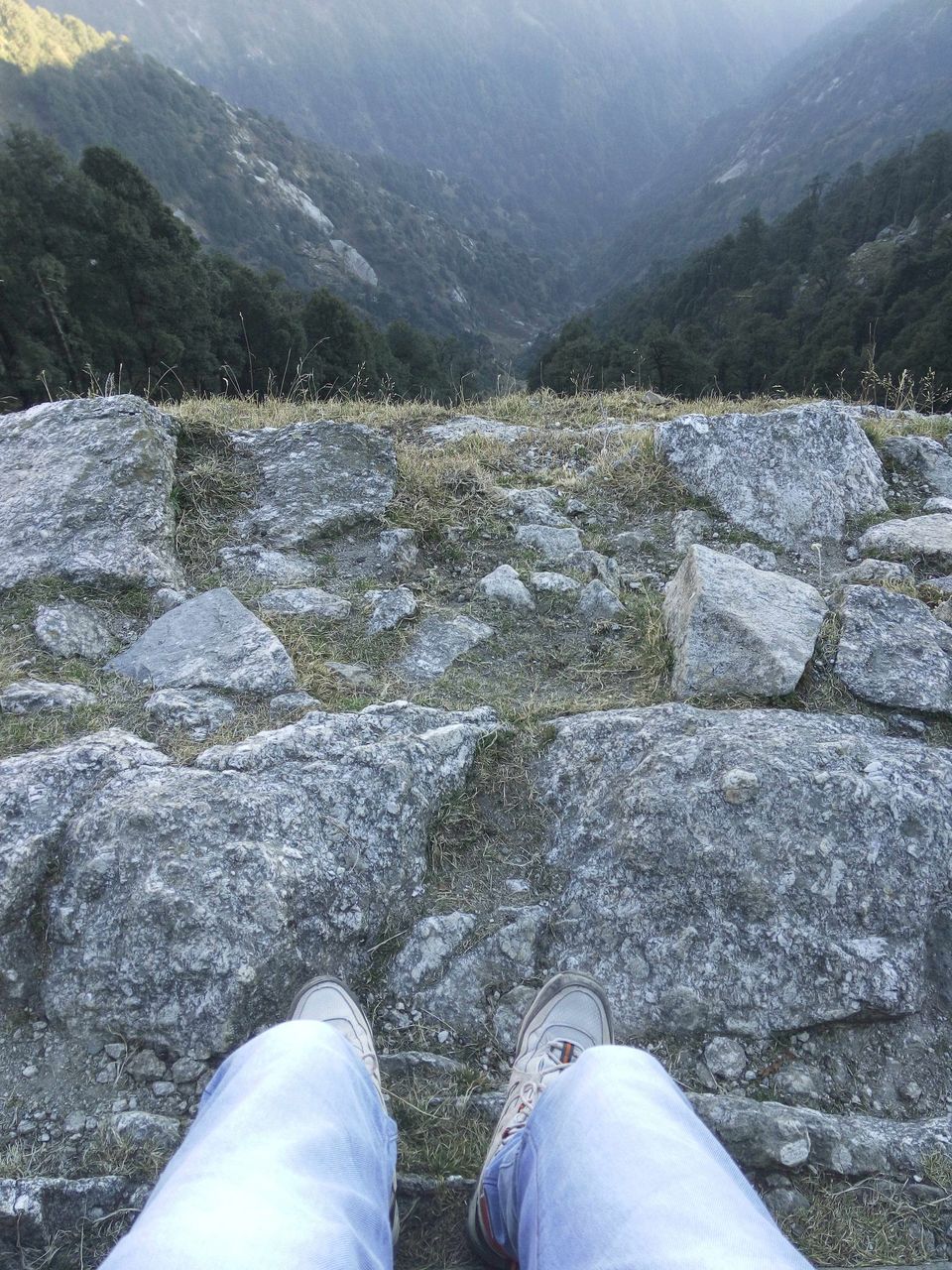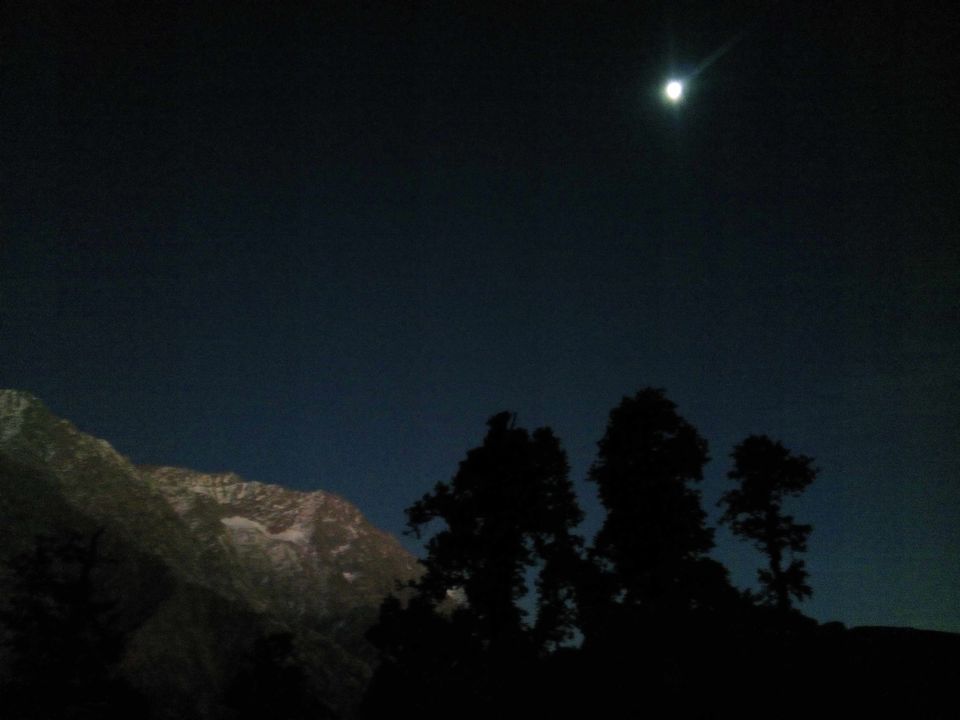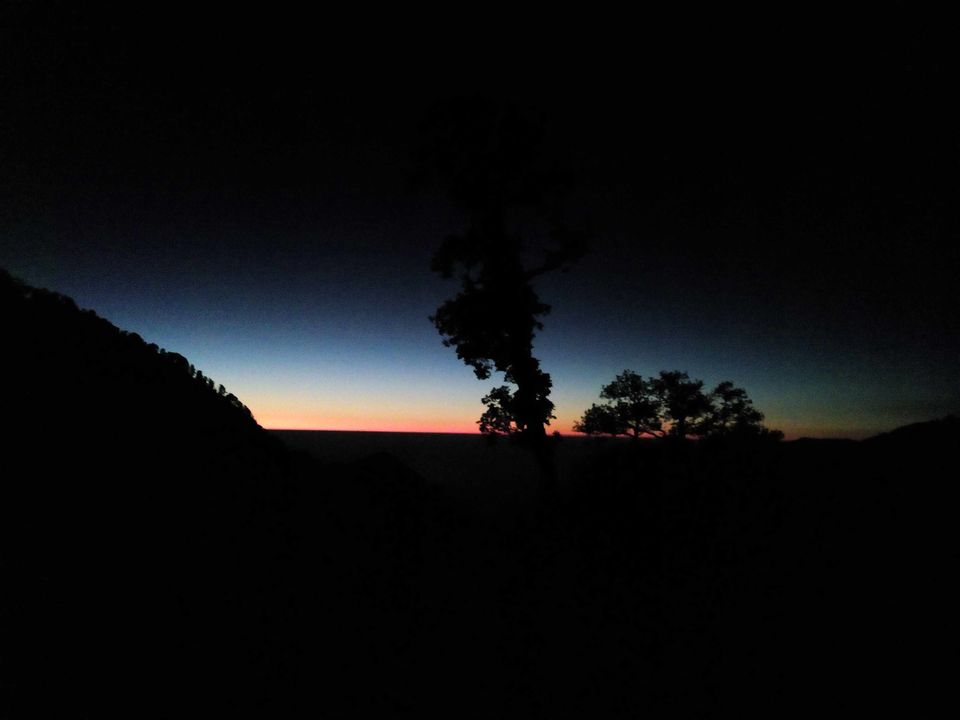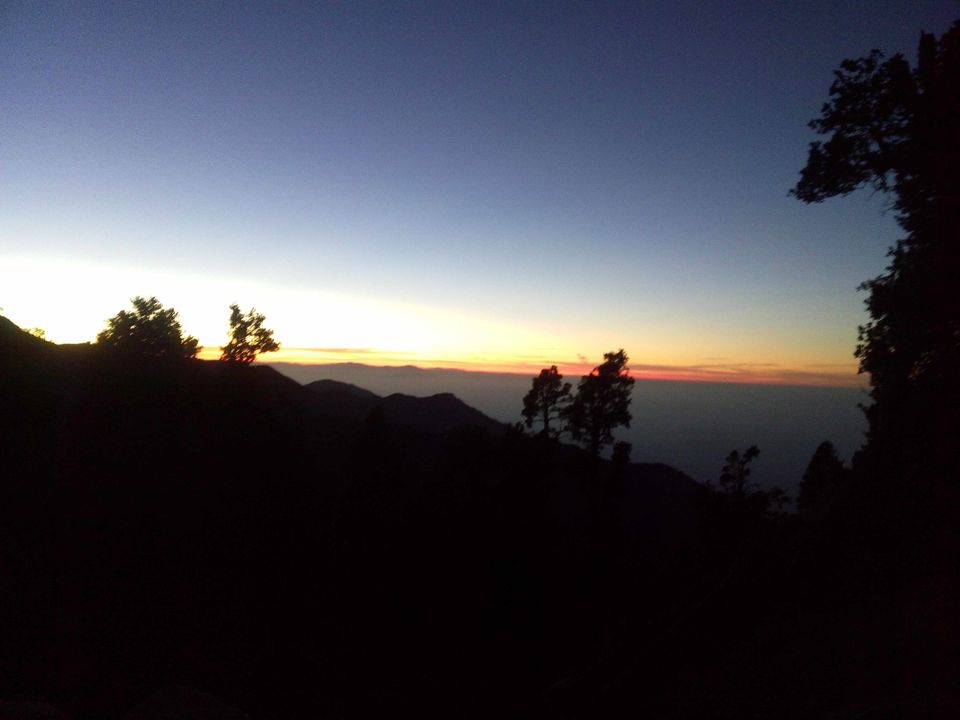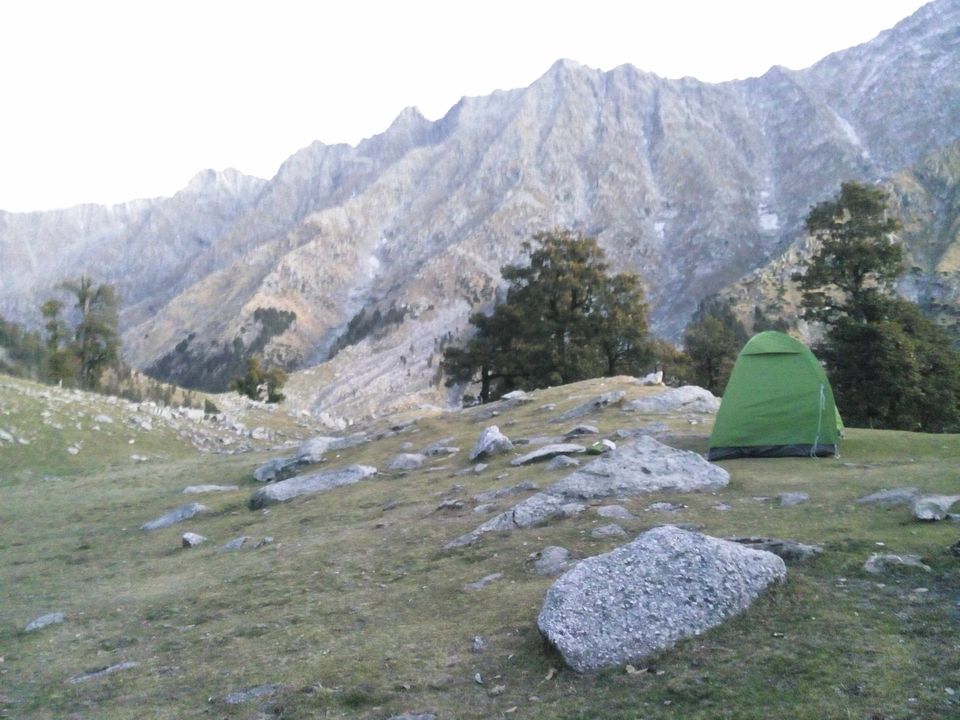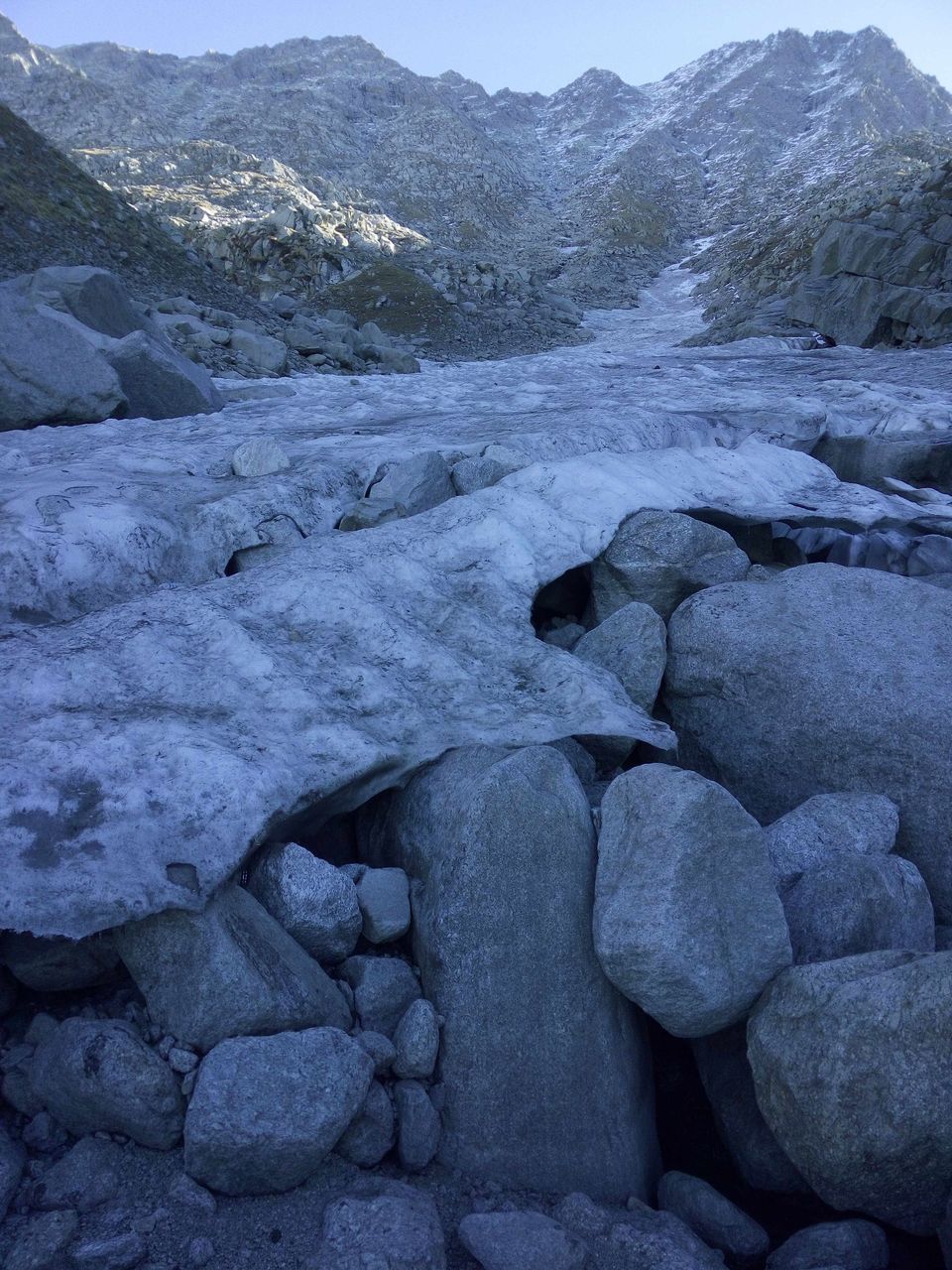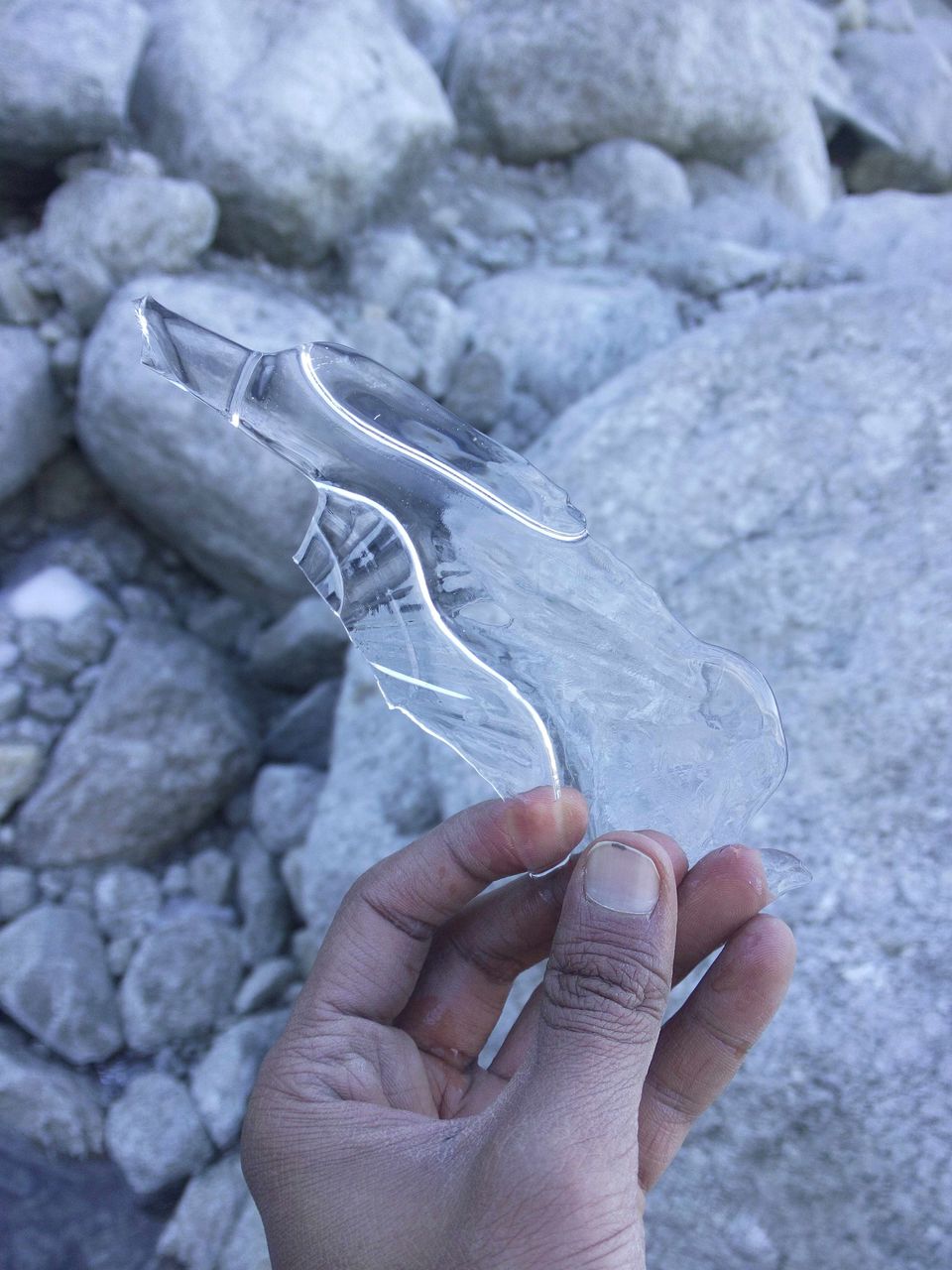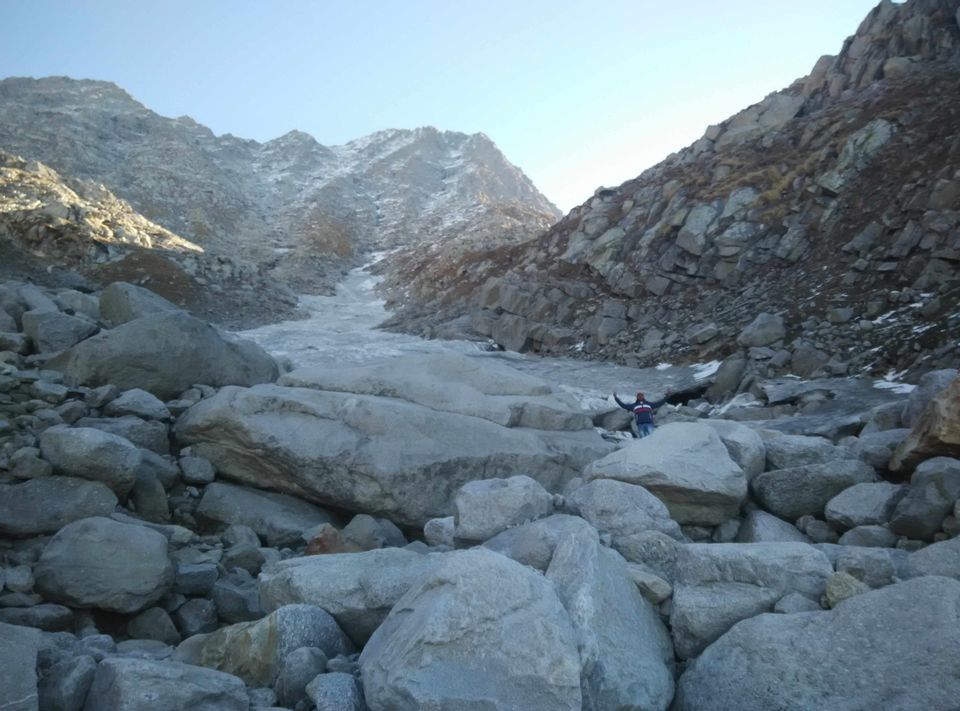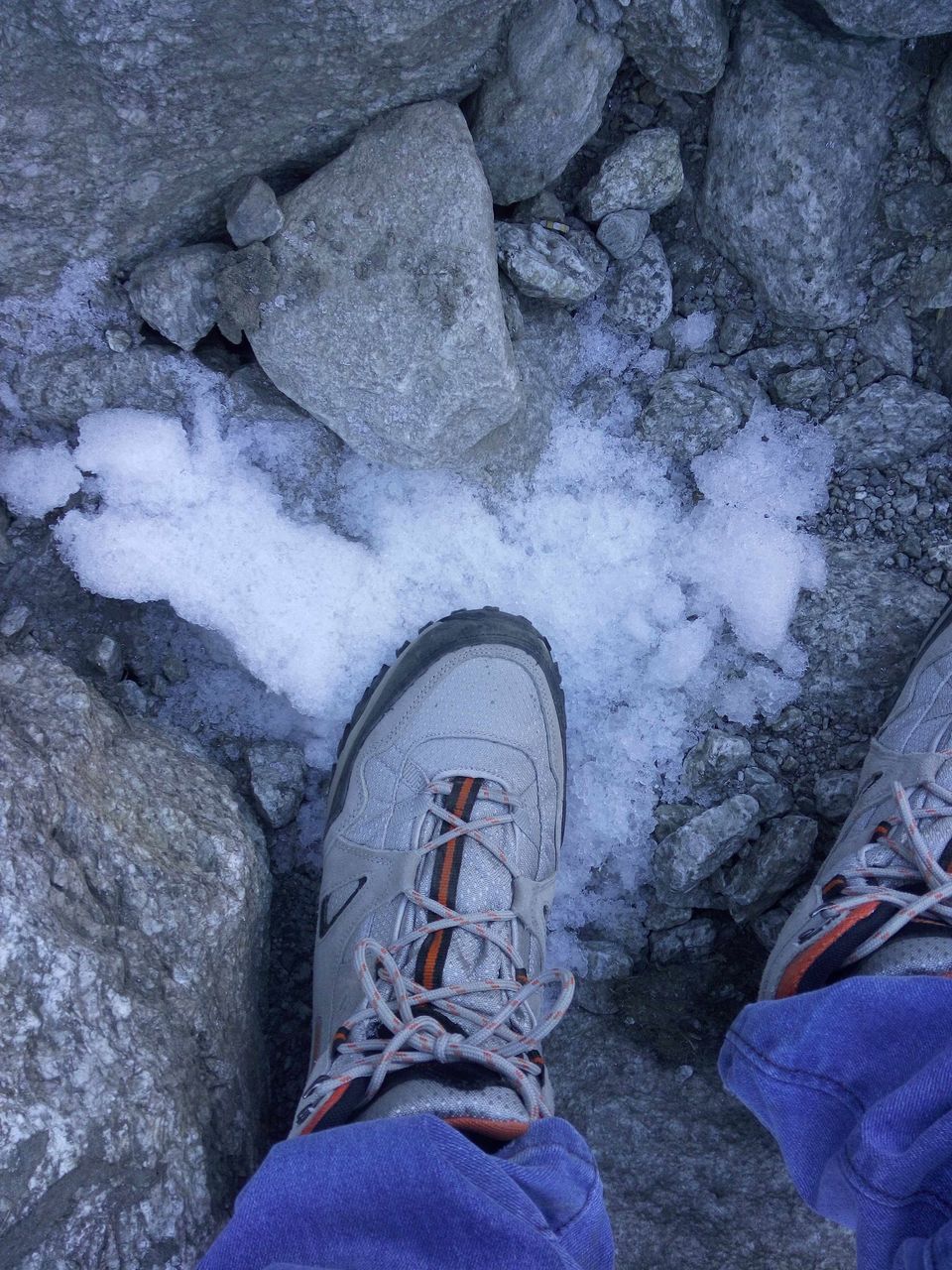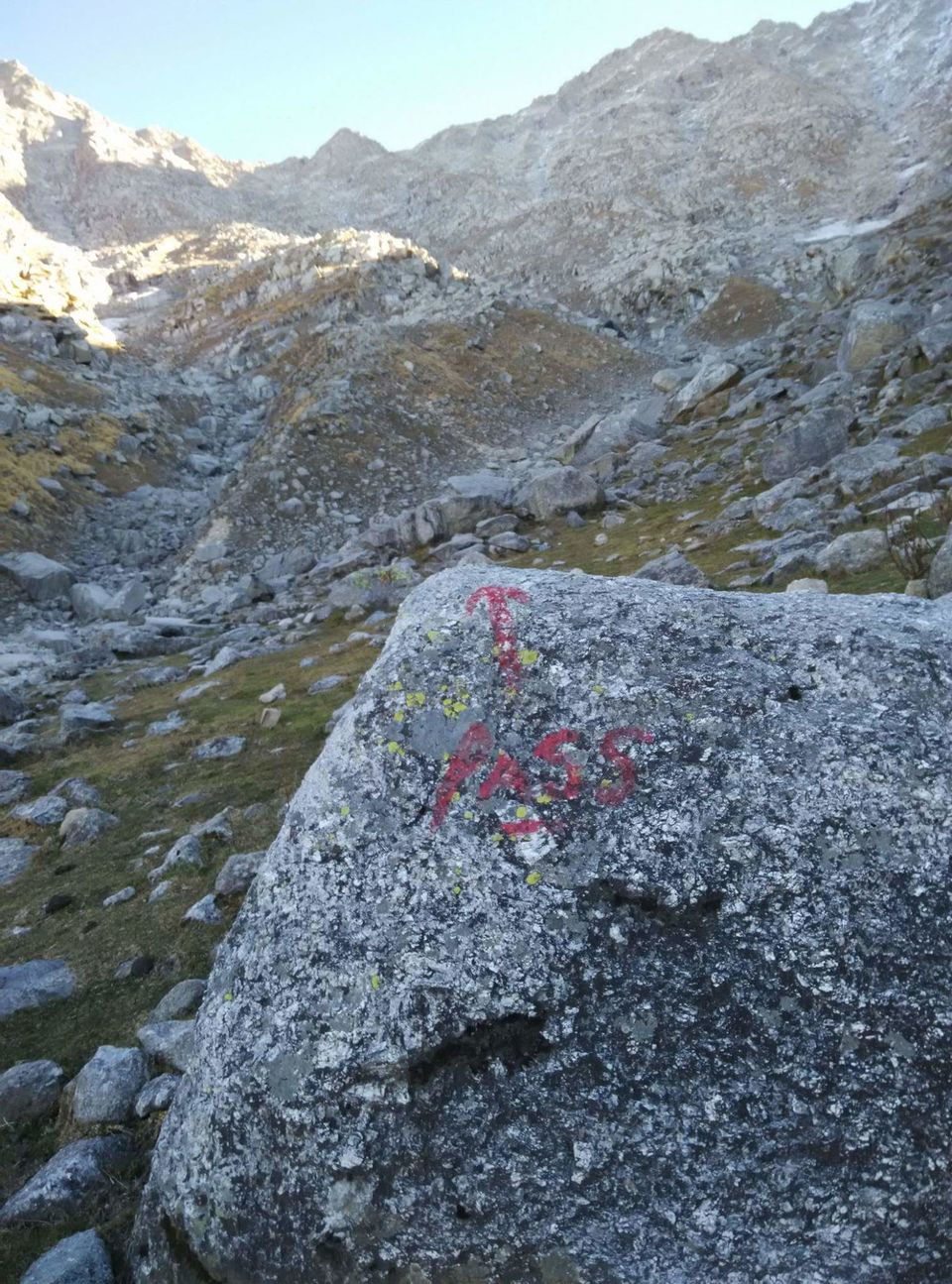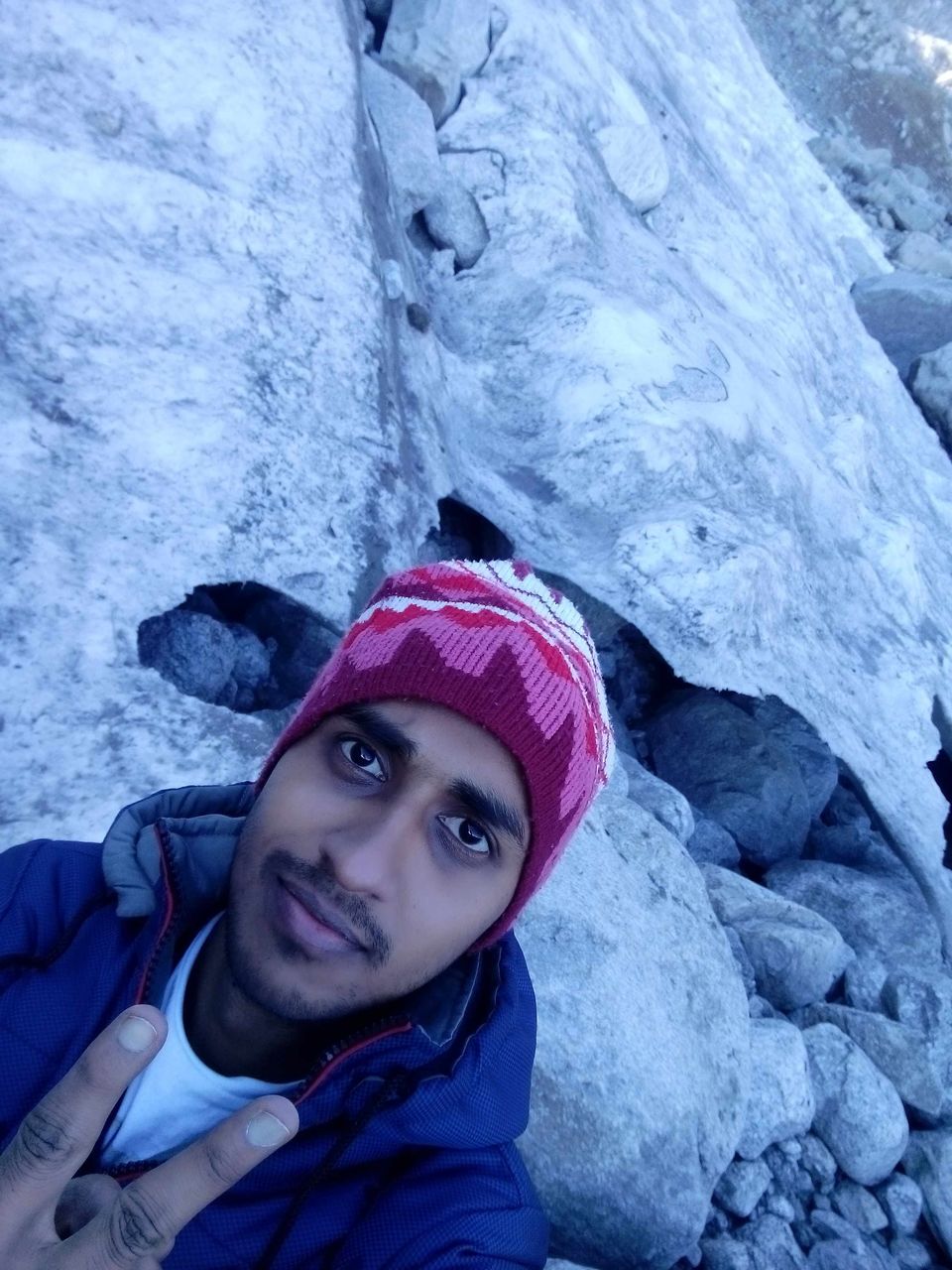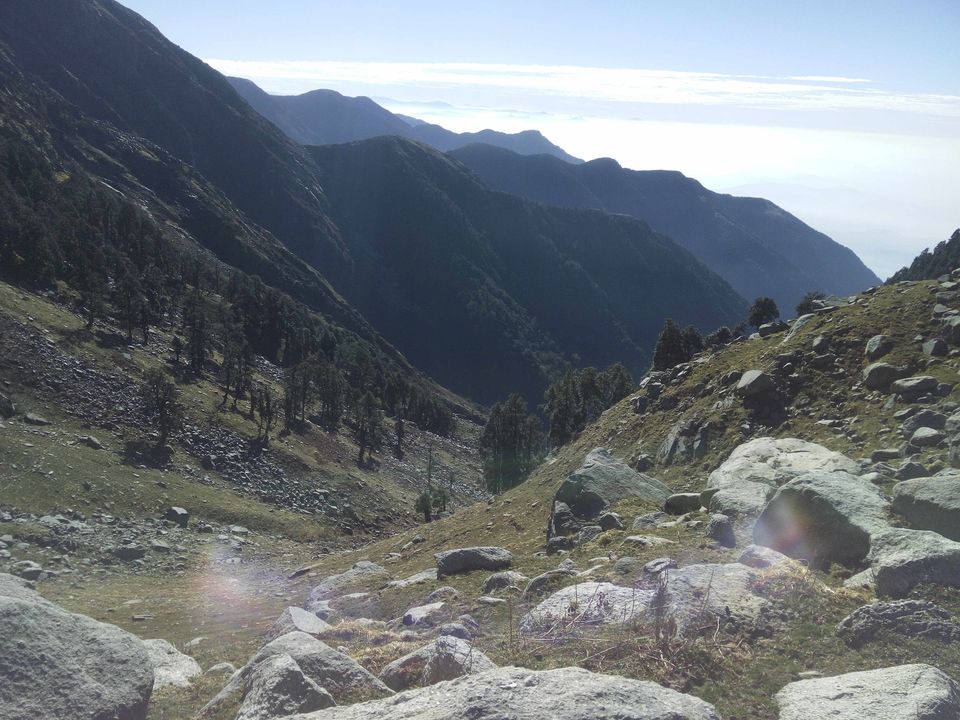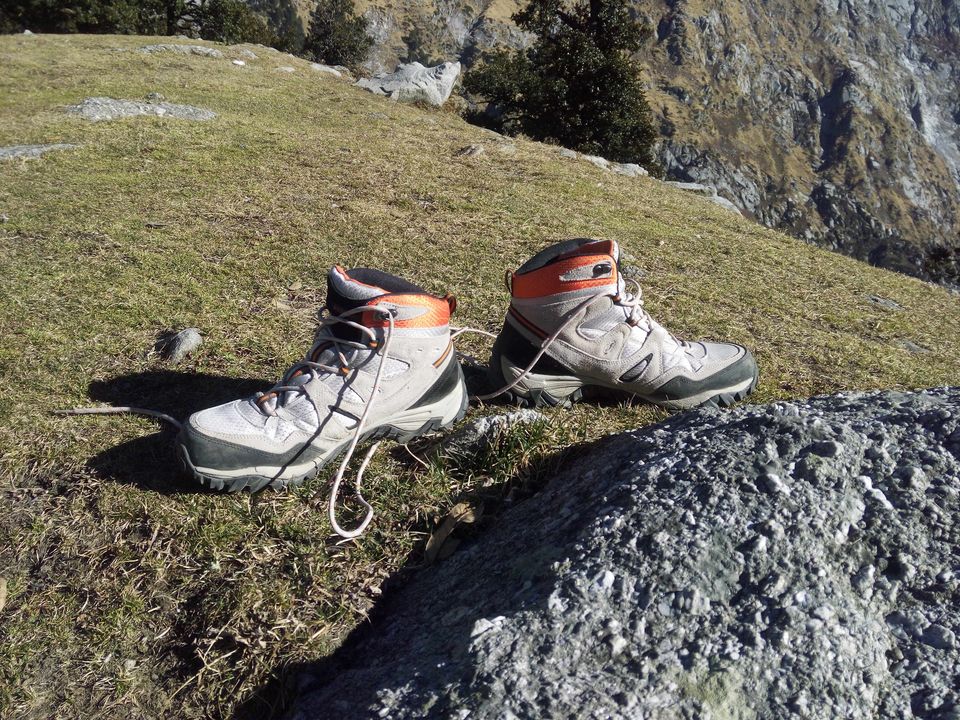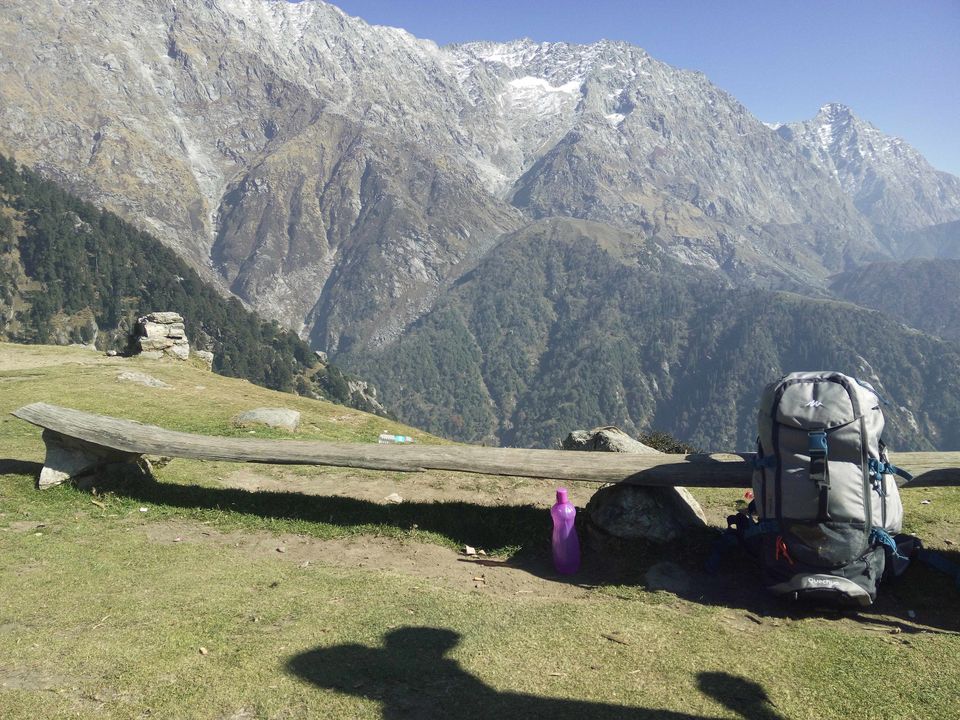 "No matter who we are or where we live, deep inside we all feel incomplete. It's like we have lost something and need to get it back. Just what that something is, most of us never find out. And of those who do, even fewer manage to go out and look for it." 
Disclaimer- This is not a travel Itinerary, It's a long detailed story of my first solo trip. If you get bored don't take the pain of reading till the end, but if you find it interesting and make it till the end please comment I would love to hear from you guys.
Why do you want to go all alone on a trip?
Don't you have friends who would like to go on a trip with you?
Are you crazy to travel alone?
Won't you get bored all alone?
How are you going to manage everything alone?
After answering these and numerous other questions to my family members and friends, postponing the trip twice and trying hard to convince my mom, I finally got the permission for my first ever solo trip. I was excited, I was nervous, I was dreaming, my plan was ready for a trip of a lifetime, for an experience of lifetime, for my first solo trip a holiday for my soul.
Choosing the most economical and best mode of transport from Bangalore to New Delhi I boarded Karnataka Express and after a well over 36hrs of journey reached New Delhi railway station on the third day. The train journey was awesome and I made quite a few new friends. One of the best parts of travelling solo is talking to strangers and making new friends out of them. The friends I made in the train were simply amazing and together we made this long journey cheerful and something to remember for a long time. November it was and the start of winter season in our country. I had to catch a bus to Himachal in the evening and had around 6-8 hrs in hand to hangout in Delhi. This was the first time I had come to Delhi and my plan in Delhi was to meet a friend of mine who would show me Delhi in that short time I had in my hand. Again this was the first time I was going to meet this friend of mine, whom I met on "Tripoto". I have written a separate blog about the time I spent in Delhi with this crazy girl. The link to the blog is - "Half A Day In Delhi With Nikki". After spending a good time with her and checking out the Old parts of Delhi I headed towards Majnu Ka Tilla where my bus was waiting. In the evening around 6.30pm I boarded my bus to Himachal Mcleodagnj. The bus I boarded was full of Tibetans and just a few Indians. The guy sitting next to me was from Tibet and was living in India from past 15 years. He had fled from Tibet when he was a teen and also could not complete his education. He spoke Hindi very well and we had a good chat on the lives of Tibetans in India and how he felt living in India from so many years. I could feel his sobriety and politeness in the way he spoke. He was happy to stay in India as there was nothing left in Tibet apart from the struggle. Next morning with the first rays of sun and the chilling cold outside I stepped out of my bus at Mcleodganj bus stop. I grabbed a hot cup of chai and headed towards my hotel which was in Dharamkot a small peaceful village away from the noisy and crowded Mcleodganj. Dharamkot is approx 2-3kms from Mcleodganj bus stop and there is a shortcut which will take us to Dharamkot in 15-20mins of uphill walk. I took the shortcut and could hardly find anyone so early in the morning for the first 1 km apart from a few dozen monkeys on a tree en-route. I was afraid for a while but crossed that stretch praying "Jai Hanuman" "Jai Hanuman" ;) :D I met a monk and confirmed the way up and continued my hike and finally reached Dharamkot village. I had another glass of hot masala chai at Himalayan tea shop near the water tank. My hotel was another 1km from there and I sat there sipping my tea slowly and observing the place. Cute little kids in school dress waiting for their school van, the people of the village going about here and there, few hikers starting their hike from here to Triund. The atmosphere here in hills is very different and we can feel the energy in the fresh air, we can absorb the energy from the huge mountains and feel so lively. After finishing my chai I headed towards my hotel. Shivalay Hotel located at a very peaceful place with the backdrop of the mighty Dhauladhar range. At the first look of the hotel room and thinking about what a wonderful deal I had got booking online at Stayzilla, I could not ask for anything more. I just had 3 days in Mcleodganj and my plan was to roam around Dharamkot and Mcleodganj on day 1 and the next day hike to Triund and on day 3 from Triund to Indrahar pass and back.
Day 1
Shopper's paradise, foodie's delight and travellers den, Mcleodganj has so much to offer. We could walk around the whole town and never feel tired or bored. Different lanes from Mcleodganj square take us to different places of our interest. I first walked towards the famous St. Johns in the wilderness church. It's around 20-30mins walk from the square and at keeps getting peaceful as we leave behind the crowded square and come closer to the church. I spent a good time inside & outside the church contemplating its beauty surrounded by the wilderness. I walked back towards the main square and visited the monastery just a few meters from the square. It's a small monastery and the monks of that monastery run a restaurant just behind it. Shangrila the best vegetarian Tibetan restaurant I would say coz most of other Tibetan restaurants are non-vegetarian. The ambience and the decor are simply perfect for a peaceful meal and the view of the Dhauladhar Mountains from the open seating area is stunning. I chose my table in the open area rather than sitting inside the restaurant just to enjoy my meal with a view of the White Mountains. I ordered Thukpa and it was the first time I was having this soupy Tibetan noodles. I had never used chopsticks before and after struggling for a few minutes eating and after every bite looking around to see if no one is seeing me eating Thukpa so awkwardly..:P, I asked for a fork and a spoon and enjoyed the rest of my meal. Ginger lemon honey tea at Shangrila one of the best tea's I have ever drank in my whole life. I would definitely recommend you to try this tea and bet you will come here again and again. After finishing I headed straight towards Tibetan museum, if you really want to know about the history of Tibet and the struggle of Tibetans you definitely need to come here. I spent there about more than an hour and was deeply touched and felt sorry for plight of these calm and peace loving people's struggle with China. I could feel their struggle reading those stories and looking at those pictures. I just could not imagine how In-human and cruel Chinese government can be. After getting out of the museum I went to Dalai Lama temple complex, a multi-storey building housing monasteries, Dalai Lama's residence etc. It's a very tranquil place and the view of the Dhauladhar Mountain range from here is simply astounding. The view of the mountains and the tranquillity of this place helped me to contemplate and enjoy my solitude. I was lost in time at this place and also talked to a few monks and clicked pics with them. I met three cute looking grannies here and asked to them smile for my camera and clicked a few selfies with them. After spending a good time I next went back to the square and walked towards Bhagsu village. I first went to Bhagsunag temple an ancient temple of Lord Shiva and then hiked all the way to Bhagsunag waterfalls. After looking at the crowd of tourists at the waterfalls I was in no mood to waste my time there and decided to hike upwards the world famous Shiva Cafe. It was a good hike from the falls and I was wondering why someone would open a Cafe at such a place. After reaching the cafe and having a look around, I was awestruck. A stone structure housing the cafe, a wonderful sitting place outside and the superb view, wow what a place. Aesthetically designed and decorated with artworks, murals and paintings this place was an inspiration for the artist inside me. The sun was setting and the weather getting chilly, I ordered a hot chocolate drink and sat inside listening to the music and slowly enjoying my drink. I would have spent the entire night at this dreamy place but had to get down and go back to my hotel as I had to trek to Triund the next day. I had to hike down in the darkness of the night and decided to walk all the way to my hotel in Dharamkot which was about 4-5kms from here. Walking in the hills for long distances one just doesn't feel tired, the absence of street light at most places and the darkness would not make one feel unsecure or afraid at any point. The only moment I was terribly frightened when a barking dog ran towards me and there was no one around to help me but only me getting out of my fear of dogs. After reaching my hotel and having some delicious gobi paranthas for dinner I went to sleep thinking about the whole day spent so perfectly. 
Day 2
Trek to Indrahar pass was my ultimate objective and goal of this solo trip, a hike to approx 14500feet and add another experience of conquering a peak into my list of hikes. I thought of waking up early and starting my trek at 7 in the morning but that did not happen as the weather was too cold and I could not help but sleep a bit longer. After getting ready and having a good hot cup of coffee I took the shortcut from my hotel to the starting point of the trek. A backpack of around 10kgs of weight on my shoulders and a dream of solo hiking in my eyes, I reached the starting point after losing my way a couple of times..:P I was the only one on this route and after reaching the starting point saw many hikers who had come there taking the other route which comes directly from Mcleodganj. I wrote down my name and other details in the register maintained by the forest department personnel Mr. Sunil and got a compliment of being from one of the most educated states of India. Sunil was shouting out a few do's and don'ts on the trek and educating the crowd of hikers to maintain the purity and cleanliness of the mountains. He requested us all not to leave behind any garbage, plastic bottles, snack packets and bring back everything back down and specially looking at a group of boys and girls who had come from Delhi he told please don't leave your used "condoms" behind. I was like really?? These guys would climb so high and relieve their pain and exhaustion and celebrate their victory of hiking by making love high up in the mountains, Wow. I did not wanted to think even for a second why was I hiking solo..;) :P and started off with my trek. It was around 10 in the morning and my plan was to reach Triund by 2pm covering a distance about 9kms from here and reaching a height of approx 10000feet above sea level. It's a well defined trail and an easy trek, all we need to hike up Triund is just good stamina and mental strength. Trekking a few meters I met two guys who were from Delhi. Saurabh and Vinay both were software engineers and had come here to get a break from their boring IT jobs. We kept talking and discussing about trekking and mountaineering as that was a common passion for me and Saurabh. Saurabh was a bit more experienced than me and Vinay was a first time trekker. I would say I found two good trek-mates and was enjoying my trek with them. We did not trek the whole length together as trekking is not a race against others, we need to adjust our speed according to our own strength and stamina. It seemed like an endless trek with the climb getting steeper and the beautiful valley by the side looking deeper. There are a few small cafes on the way selling water bottles, soft drinks, maggi, chocolates etc and they charge a premium over the normal prices as they have to bring all this stuff high up here on mules. These cafes are good for a short break and recharging ourselves. Few trekkers who had camped up last night were coming back down and many more heading upwards to conquer the heights of this mighty mountain. The crowd of foreigners was more than of Indians and whomever I met on the way a simple gesture of a smile with a hello would make each us feel more energetic and enthusiastic and the trek. I reached the top at around 1.30pm and I cannot describe my reaction after the first view of the grassy meadows of Triund on one side and the stunning Dhauladhar snow-covered mountains on the other. The view was simply out of this world for me as I had never been to such a place before. This was my first Himalayan trek and the beauty that I was witnessing was something I cannot explain. I removed and kept aside my backpack and shoes, and laid there on the green grass beholding the beauty in my eyes and hoped this moment never ends and the time stops moving. There are a couple of cafes at the top as well and the best thing they sell is" Dal Chawal". I, Saurabh and Vinay feeling super hungry had Dal Chawal and other snacks that we had brought along from our homes. "Dal Chawal" tasted like super awesome and I never thought I would get to have such a good and stomach filling lunch here high up in the mountains. After lunch I clicked many pictures of the beautiful meadows, the deep valley, the snow-covered mountains and also pics with my trek mates Saurabh and Vinay. Clicking pics is one of the best ways to capture these wonderful moments for the rest of our lives. Even if we get old and our memory gets weaker by time we can always look at the pics and relive these sublime moments. Saurabh and Vinay had decided to camp at Triund but my plan was to hike further up to Snowline and camp there. I asked them if they would like to join me and camp higher up at a much more peaceful and serene location and more closer to the snow-covered mountains and they said yes why not. From Triund to Snowline it takes about 2hrs of uphill climb and the route from here onwards is not that easy as it was still here. It's a moderate trek from here and the views get better as you climb higher. Triund looks smaller and smaller as we hike higher and the distance between us and the snow-covered Dhauladhar Mountains keeps getting narrower. We started trekking at around 4pm and after covering half the distance met an old person who turned out to be the owner of snowline cafe Mr. Jaychand Sharma. He had closed his cafe and was heading down to his house in Dharamkot village as it had been almost a week he had not been to his house. We requested him to climb back up with us as I had to rent a tent from him without which I would not be able to camp. We also needed food for the night and requested Sharmaji. Suarabh and vinay were carrying their tent with them and as I knew I would get it there on rent did not bother to carry one. Sharmaji such a gentleman he was, just to help us he climbed all the way back. We reached snowline cafe at around 5.30pm and it was already getting dark and the weather was getting real cold. What a view it was, the snow-covered mountains were looking so close that we could touch them. The sun was setting and the mountains changing their colours with the setting sun, pink to orange to crimson red. It was just an incredibly stunning scene playing out there and I being the witness of such a scene could not ask for anything more from God and only thank him for such marvellous creations of his. Our tents were set and Sharmaji went to cook dinner for us after setting up the campfire at a place from where we can just keep admiring the distant close looking mountains. The campfire was keeping me and my trek mates warm in that cold winter night high up in the mountains at the height of approx 11000feet above sea level. I felt the silence and the aura of that place deep inside my soul and it was actually like a transformational feeling for me. It was like meditation, the fire and mountains helping me and giving me a direction in getting deeper into myself. My friendship and relationship with the mountains was getting stronger and stronger as time passed. I, Saurabh and Vinay chatted sharing more about our lives with each other and enjoying the campfire with light music playing in the background. In the mean time Sharmaji had finished preparing dinner for us and invited us inside his cafe to have dinner. Hot "Dal Chawal" it was again and this time it was even better than the one I had in Triund. In that cold night having steaming hot delicious Dal chawal was just like a blessing and I can bet we won't find this type of Dal Chawal anywhere else in the whole world. I had a good chat with Sharmaji while having dinner and what I found was that he did not spend his entire life in these mountains but has travelled almost every part of our country. A person in his sixties full of experience and enjoyed his life to the fullest. After finishing our dinner we again continued with our talks, campfire and music. Now the sky was getting darker and full of shining bright stars. This view of the sky full of stars can only be witnessed on these high mountains and nowhere else. Now I was feeling a bit helpless as I could not capture those stars in my 16mp mobile camera and also could not fulfil a promise I made to my friend that I would get her those countless shiny stars captured in my camera. That moment I promised myself that the next time I come to such a place would be with a DSLR or even better get that friend of mine along with me. The night was getting colder and we decided to go to sleep as we had planned to trek further up to Indrahar Pass the next morning. We wanted to start the next day's trek early in the morning at 6am and had to prepare ourselves with a good rest and sleep for the tough day ahead of us. The weather was around minus 2 degrees cold and I tried sleeping inside my tent tired and shivering in the silence of the night. 
Day 3 
My phone alarm rang at 5am and after a couple of snoozes I opened my tent zipper and stepped out and could not bear the cold outside. With my bare feet's I walked around outside on those wet chilly grass and was feeling like running back to my tent and sleep for some more time, but at the same time I thought when would I next get to experience such a beautiful morning and the sunrise which was just a few minutes away. I woke up Saurabh and we both started strolling around in that chilly morning and headed higher nearby to witness the stunning rising sun. I clicked many pics and tried getting the best pics of the sun and the colour changing sky. Vinay decided not to join us for the trek ahead to Indrahar Pass and told he will wait for us till we return back. Me and Saurabh all geared up started our trek towards the snow-clad mountains and this was going to be my first experience with snow. For a first few hundred meters it was a downhill way till Laka/Ilaqa which is a place where the shepherds grace their sheep's. The route was a bit confusing and we lost our way once but soon got back to the right track. As the altitude was rising and the air getting thinner I started breathing heavy and moving slower. Acclimatisation is very important at every stage of high altitude treks and if we are not properly acclimatised it becomes difficult and fatal sometimes. The trek was getting tougher as we had to cross huge rocks and boulders. It had been around 1hr since we started our trek from snowline. Lahesh cave was on one side and Indrahar Pass straight ahead of us. Crossing huge boulders and maintaining my breathing I somehow reached the Glacier and Indrahar Pass was at a distant vertical hike around 900meters away but there was a good difference of about 2000feet in altitude. It was a tough task to cover another 2000feet in attitude within a small distance and I was feeling heavy. I was not feeling that well acclimatised to go ahead and told Saurabh it would be difficult for me to trek further. Saurabh too decided not to go any further and we both were happy and content that we reached till here. I said to myself the next time I come here I would definitely cross Indrahar Pass. I enjoyed the view of the mighty Indrahar Pass in front of me and the feeling of being at approx 12000feet above sea level was an achievement for me. After clicking a few many pics and sitting there for a few minutes we decided to head back to snowline cafe where Vinay was waiting for us. We explained our wonderful thrilling experience to Vinay and after having our breakfast of maggi and chai at snowline cafe we bid adieu to Sharmaji and started our trek back downwards to Triund. It takes only half the time while going down than it takes while climbing up. We reached Triund very soon and rested there for some time. I met a young guy in Triund who was just 18years old and he too had come here all alone on his first solo trip. That time I asked myself- Was I late enough to come on a solo trip at the age of 25? No I was not late, it's just that the travel bug bit me late and I had taken up travelling and trekking as a passion just a couple of years back. Like all good things come to an end this solo trip of mine was also getting closer to an end and I started the trek back towards the start point which was at Dharamkot. This best thing to do as a true trekker is encourage all those we come across who are climbing up as we climb down. After reaching the starting point of the trek I looked back and bid adieu to the mighty mountains. I, Saurabh and Vinay had a well deserved hot masala chai at Dharamkot after climbing down quite fast. I booked my return tickets to Delhi in the same bus in which Saurabh and Vinay were travelling. We had our dinner at a very nice restaurant in Mcleodganj square and boarded the bus. The next morning at Kashmiri gate bus stand we gave a departing hug to each other and headed towards different directions. We had become good friends by now and would remain in touch. I spent that day in Delhi all alone roaming around and checking out many places of historical importance and the next day early in the morning boarded my train to Bangalore. In the return journey too I made many friends and the best one Mr Anil who was working for the Indian Government in the IB Department. We both shared a lot of things about our lives and had lot of quality debates and talks on different topics. It made my train journey interesting and I would say I made yet another good friend for a lifetime. As the train was nearing Bangalore and my solo trip coming to a final end I was feeling happy thinking about my whole trip from start till the end and was even more excited going back home after full eight days. Wherever we go, however far we travel, we have to return back to our home sweet home and share our experience with our lovely family waiting to welcome us back with their wide open arms. 
I would advice each one of you who has spent their valuable time reading my story till the end to head out on a solo trip at least once in their lifetime. A solo trip is a transformational journey, a journey within oneself, a journey in making new lifetime friends out of strangers, a journey towards exiting our comfort zones, a journey which makes us look at this world with a different perspective and a journey which changes us for better.