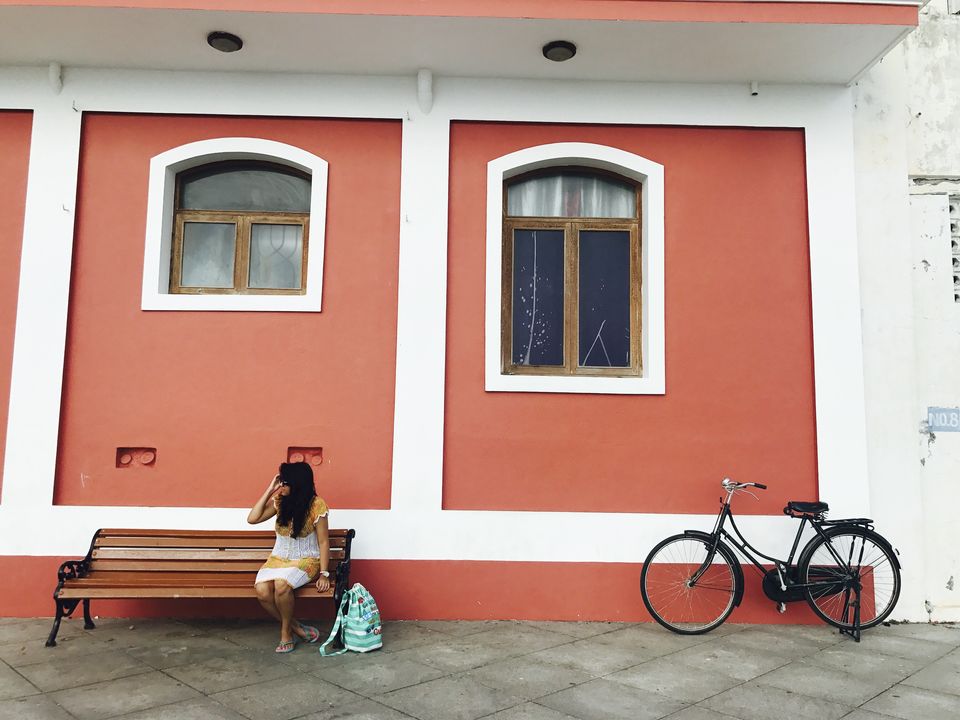 We booked our flights in May for the trip in November. Mumbai Chennai return fare was INR 2500. We booked our cab through Make my Trip. We took an SUV for 6 people plus driver and paid INR 9000 for a round trip. We hired a cab because we wanted to stop by at a lot of places en-route Pondicherry. Bus options ( ₹200 per person from Chennai to Pondicherry) are also available.
We landed at 9pm in Chennai and stayed at Sri Krishna Residency for INR 1500 for 2 rooms in Chennai ( booked on Goibibo) on first night since we have to leave at 5am the next day to see the sunrise at Mahabalipuram.
We left at 5am ( Driver charged us extra INR 250 for asking him to work on odd hours. Read T&C on MMT). Today we visited these places.
Shore temple - Entry INR 50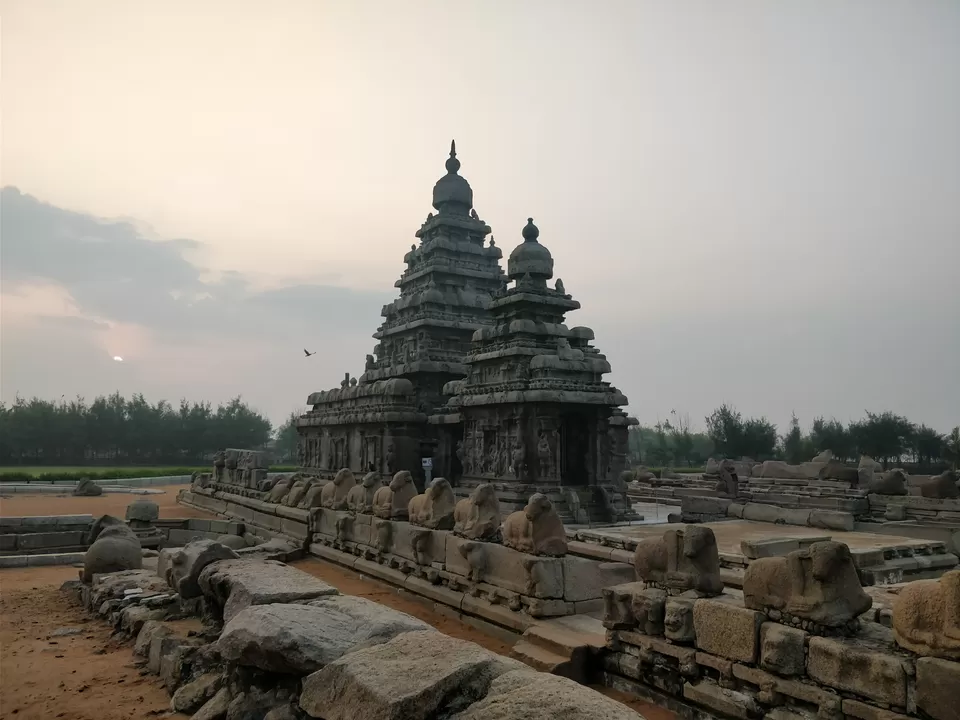 It was a great idea to leave early morning because from 10am there was SORCHING heat!!
At each parking place we paid INR 20.
Crocodile bank had a lot of reptiles too. We saw an alligator underwater from a glass ! Entry INR 20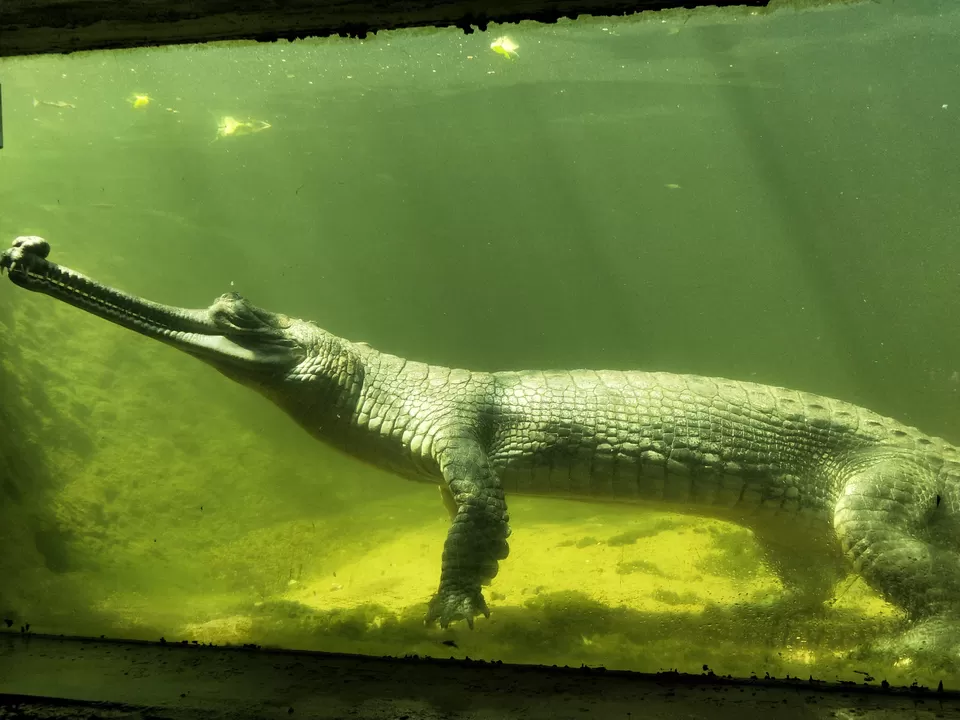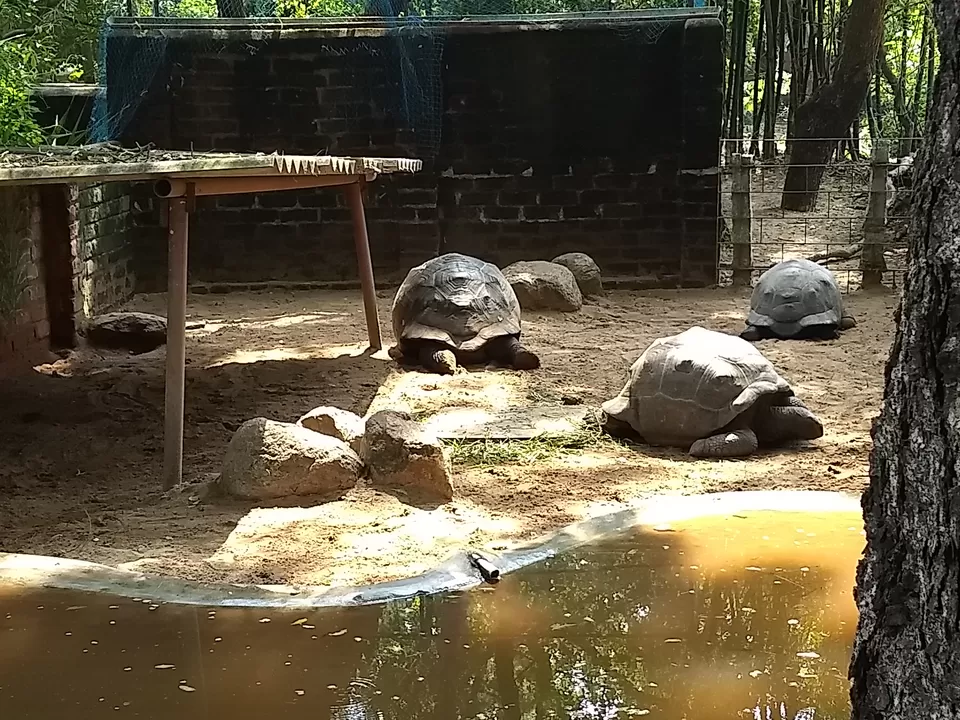 Light House - Entry INR 10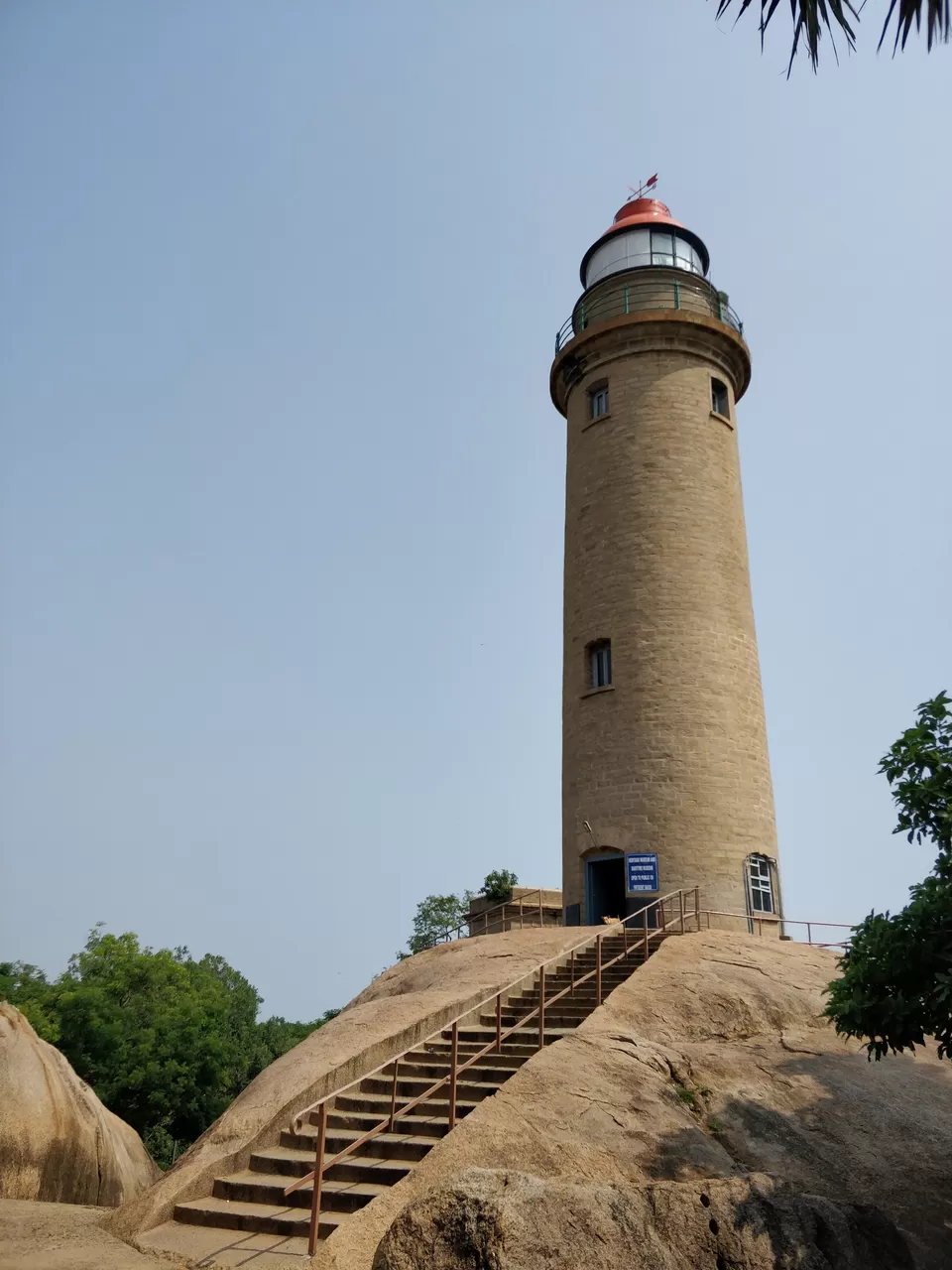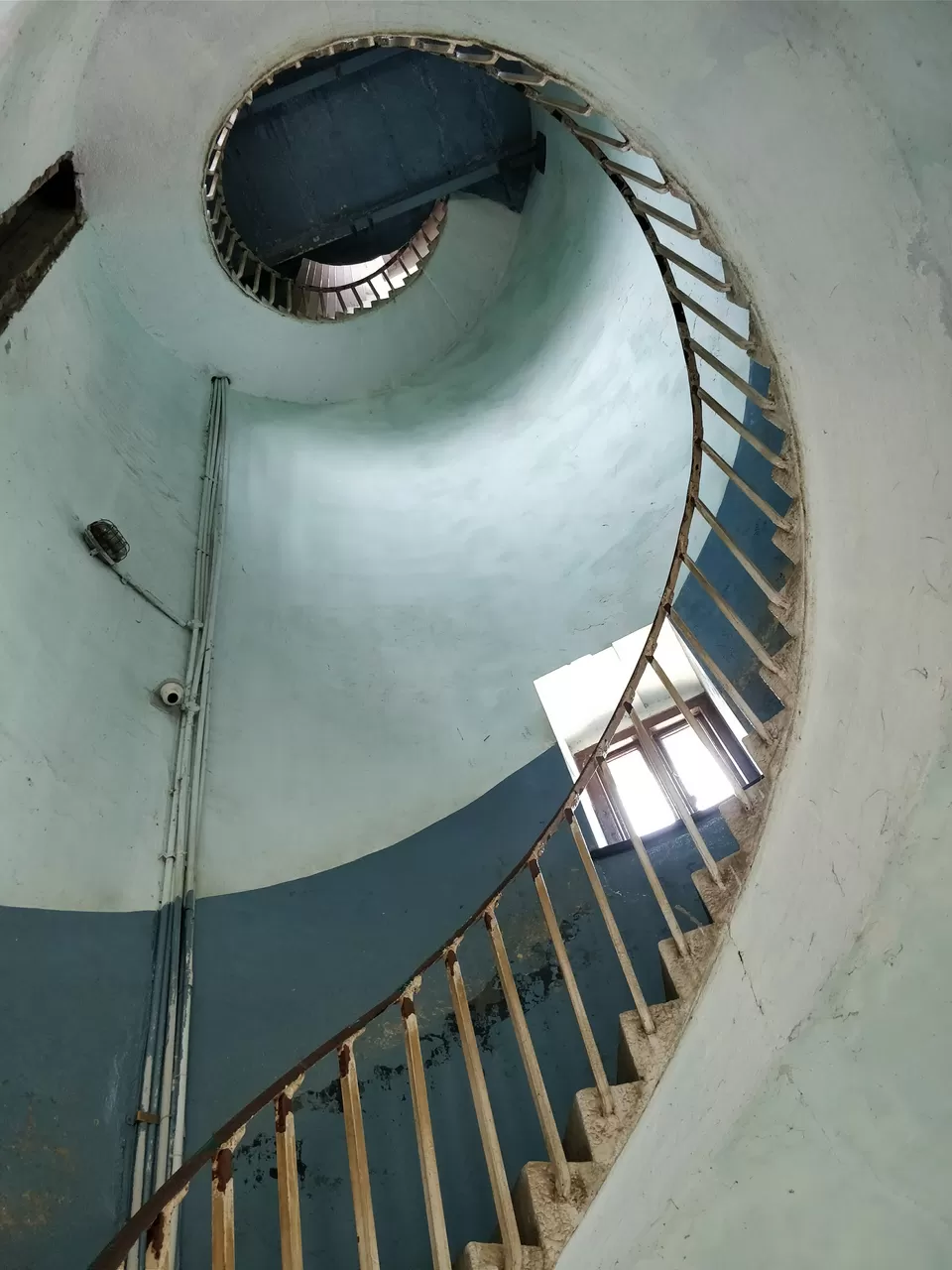 We reached Pondicherry around 2pm, stayed at Golden Inn ( found on Goibibo and paid approx INR 200 per person per night. Around 5pm we went to Cafe Chaplin for some lunch and snacks. Food was good.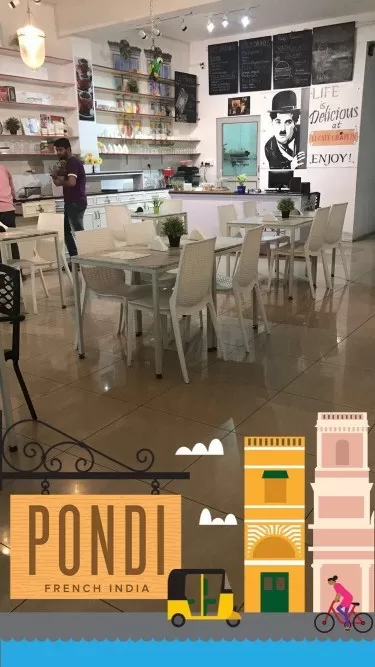 Post that we had a nice stroll at Promenade at night. You should not miss an ice cream ( or 3 :P ) at GMT! I'd vouch for Tiramisu and Red Cherry !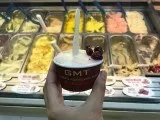 There are cars, bikes, scooters and cycles available on rent in White Town itself for travelling inside Pondicherry for approx INR 200-700.
We visited Pichavaram today. Asia's second largest mangrove zone ( First is in West Bengal, India)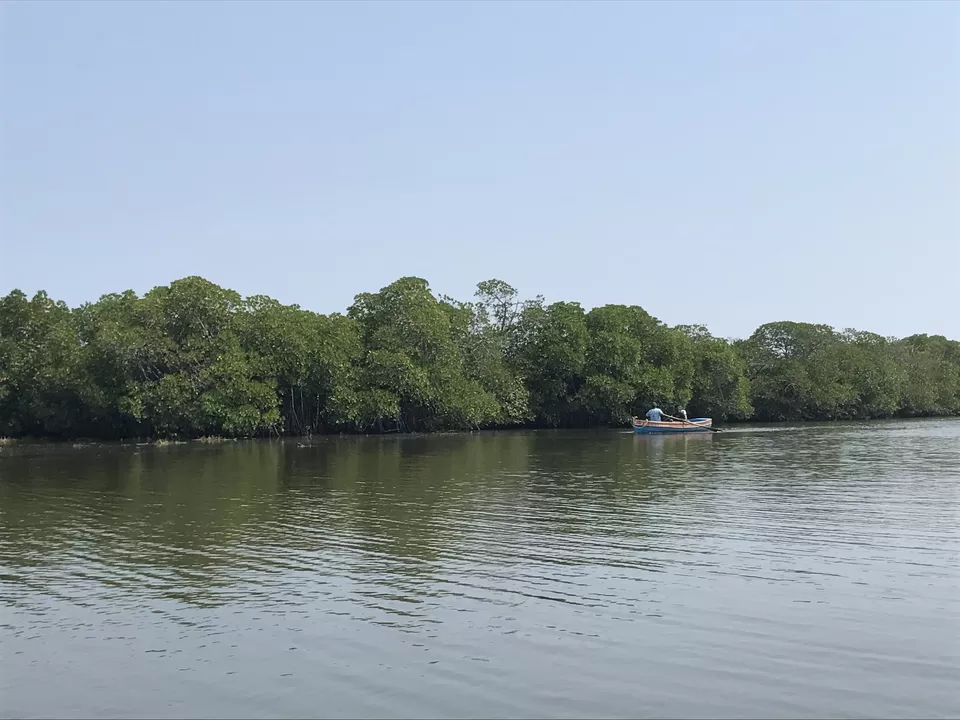 We paid INR1700 for one boat 6 people. Paid INR300 more to the rower to take us more towards the interiors! This was by far the best experience of this trip.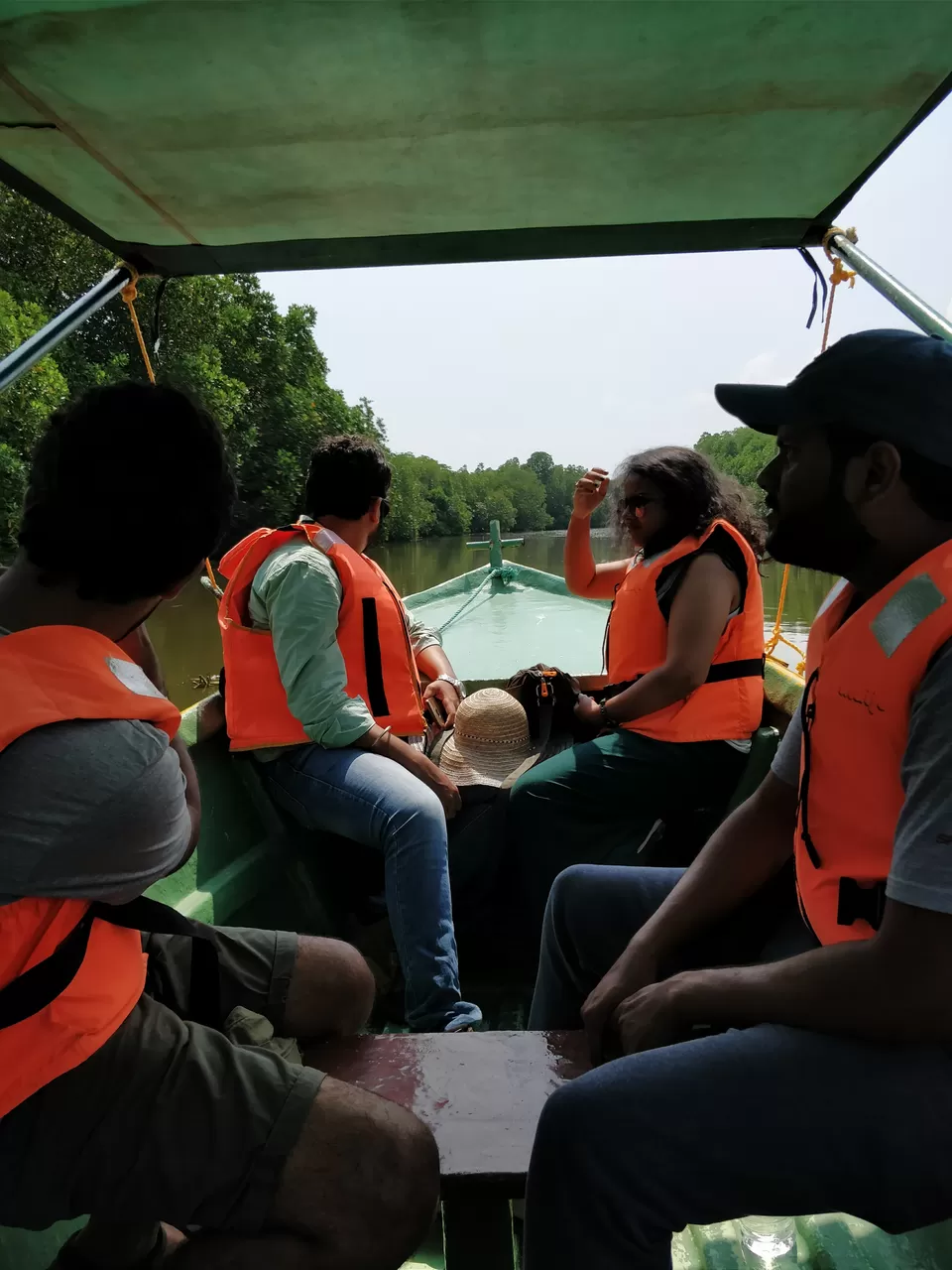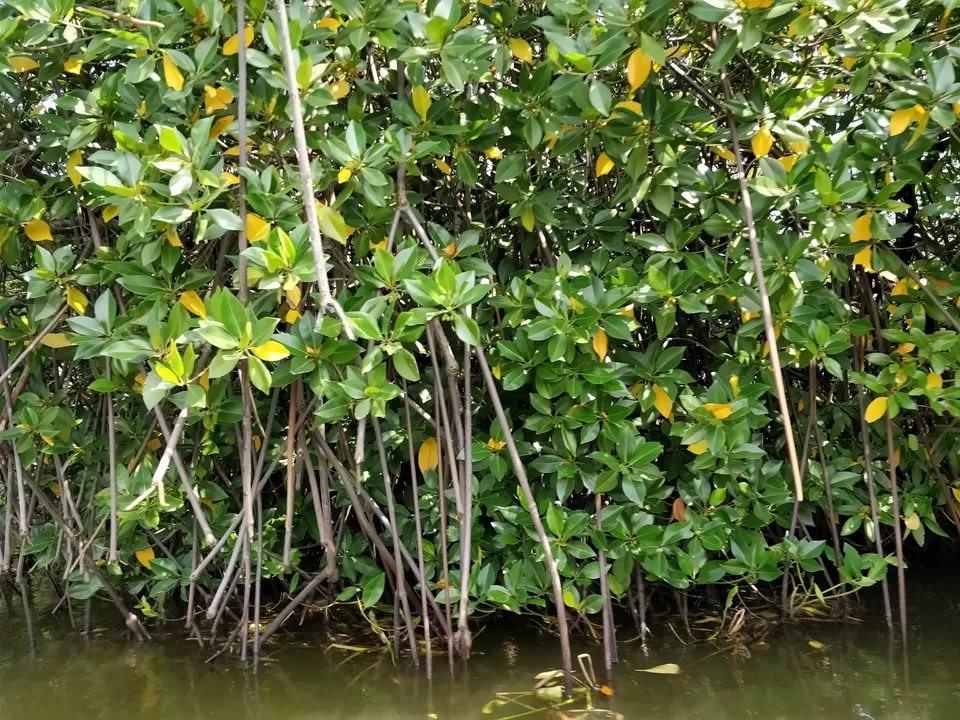 Please be careful while going in the interiors. Our friend hurt herself while clicking and other dodged injuries because they ducked in time.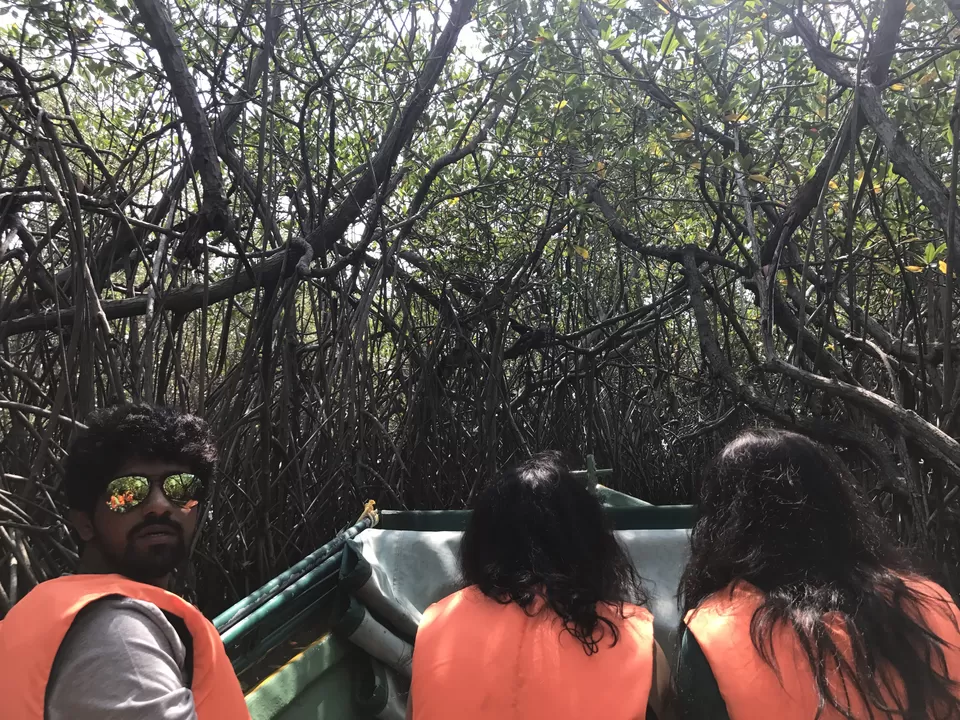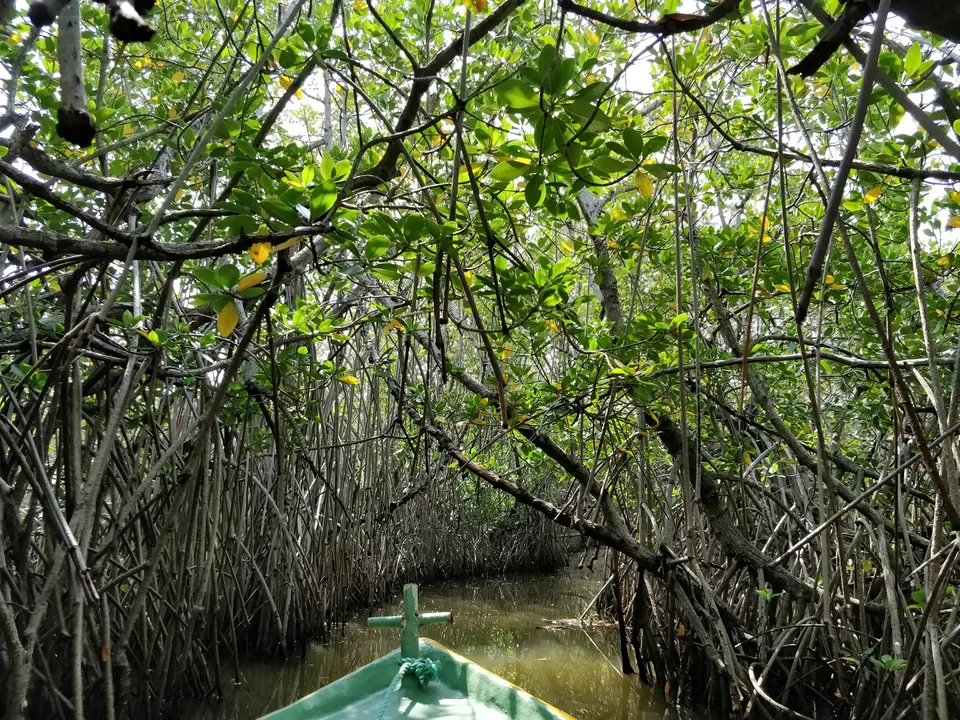 We had planned to leave around 7 am from Pondicherry but left at 9 am. We took 1-2 hours to reach Pichavaram. Earlier you reach the better since there will be less heat while you're enjoying the mangroves under less or no head shelter. We got off the boats around 1 pm with horrible tans.
The rower took us further inside to explore more of mangroves here. We started walking towards the end point and found a good spot to click photos.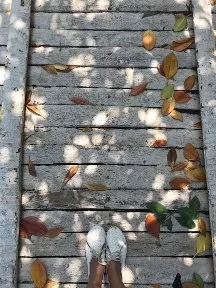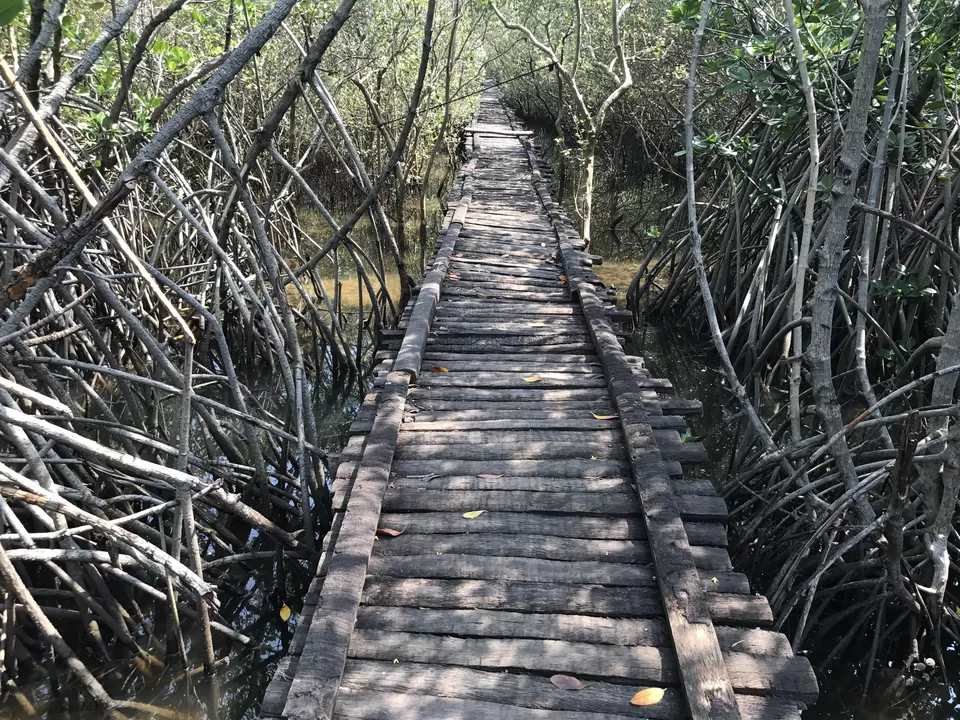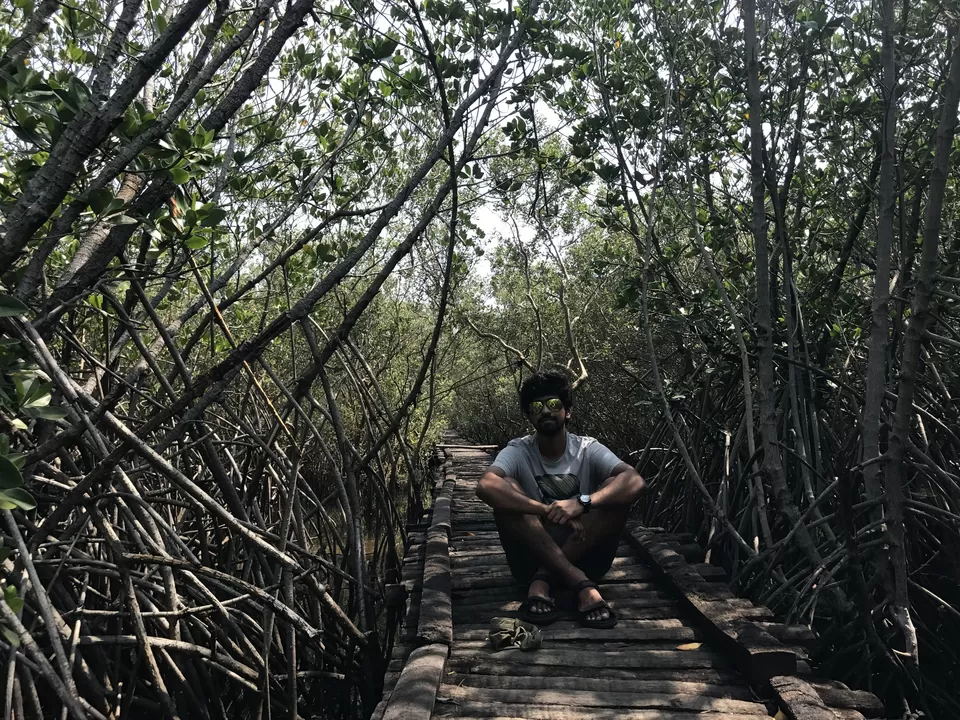 We climbed the light house near the ticket counter - INR 5 and saw this view.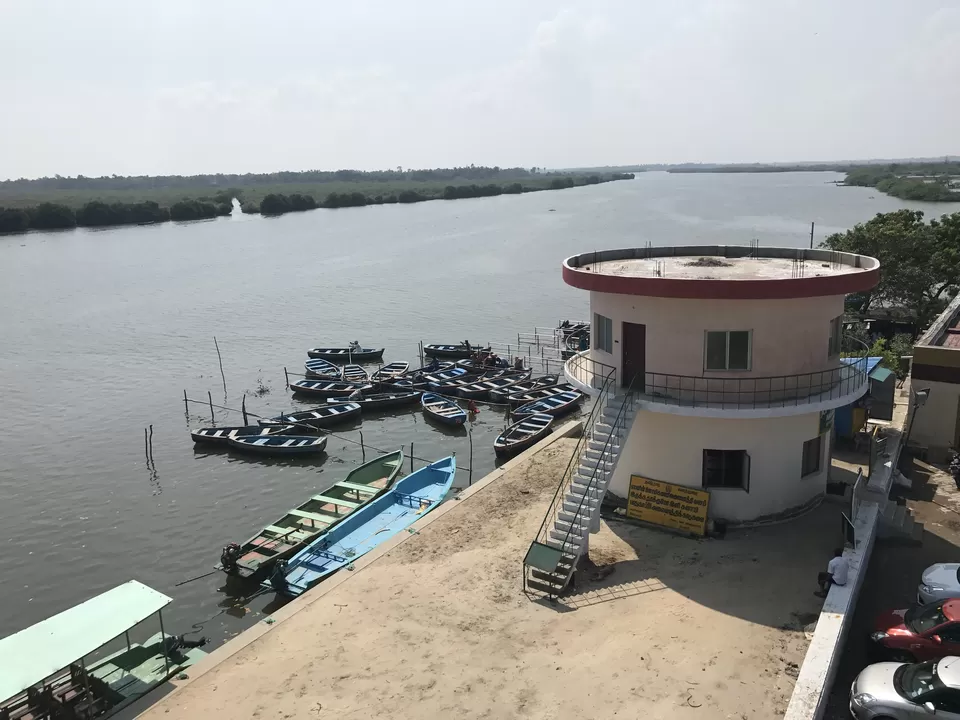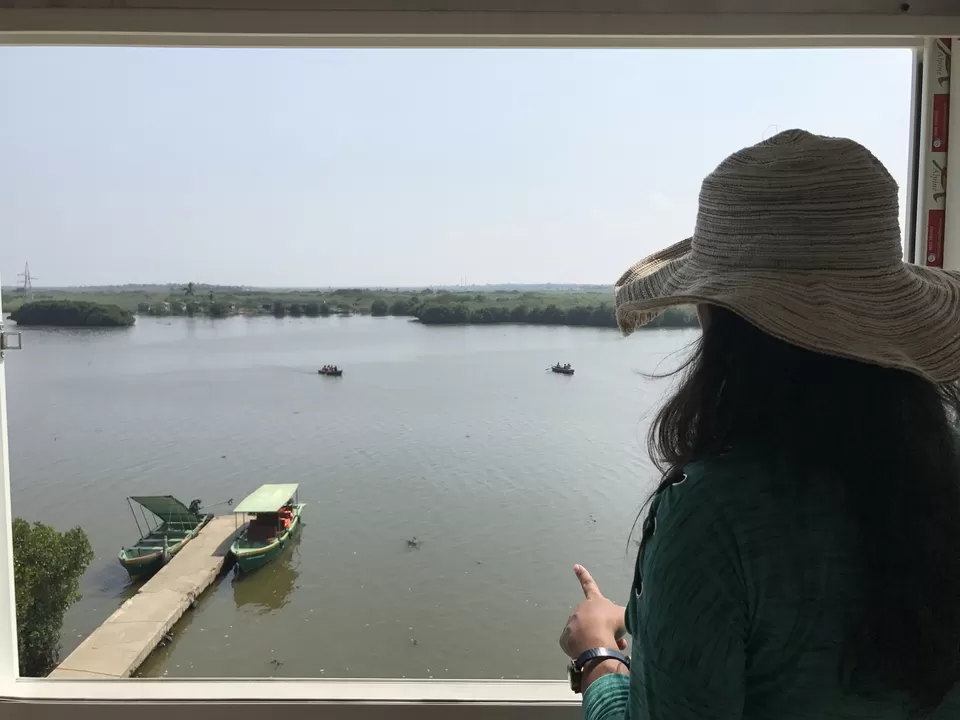 Post this we had lunch at a local place and headed for Chidambaram to see the Nataraja Temple . Unfortunately, we didn't check the timings and the main temple opened at 5pm. Morning timings are 7am to 12 noon. Disappointed, we returned for Pondicherry.
We have dinner at Margaritas. The food was okay.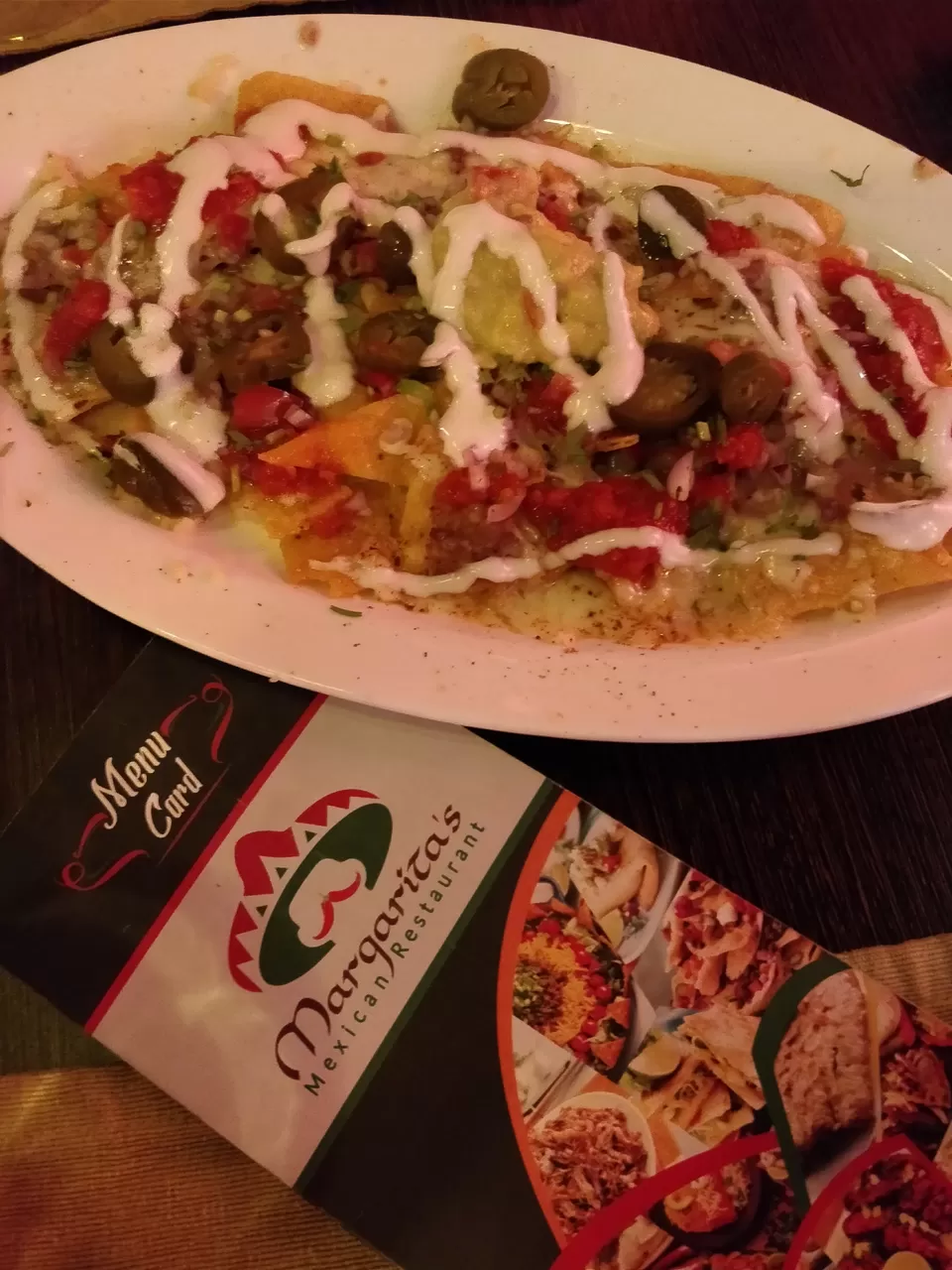 This morning we wandered around the streets of White Town to click our photos against solid colours against the walls with cycle and flowers around. The frames were extremely beautiful. There is also a 2 hour walking tour that you can take.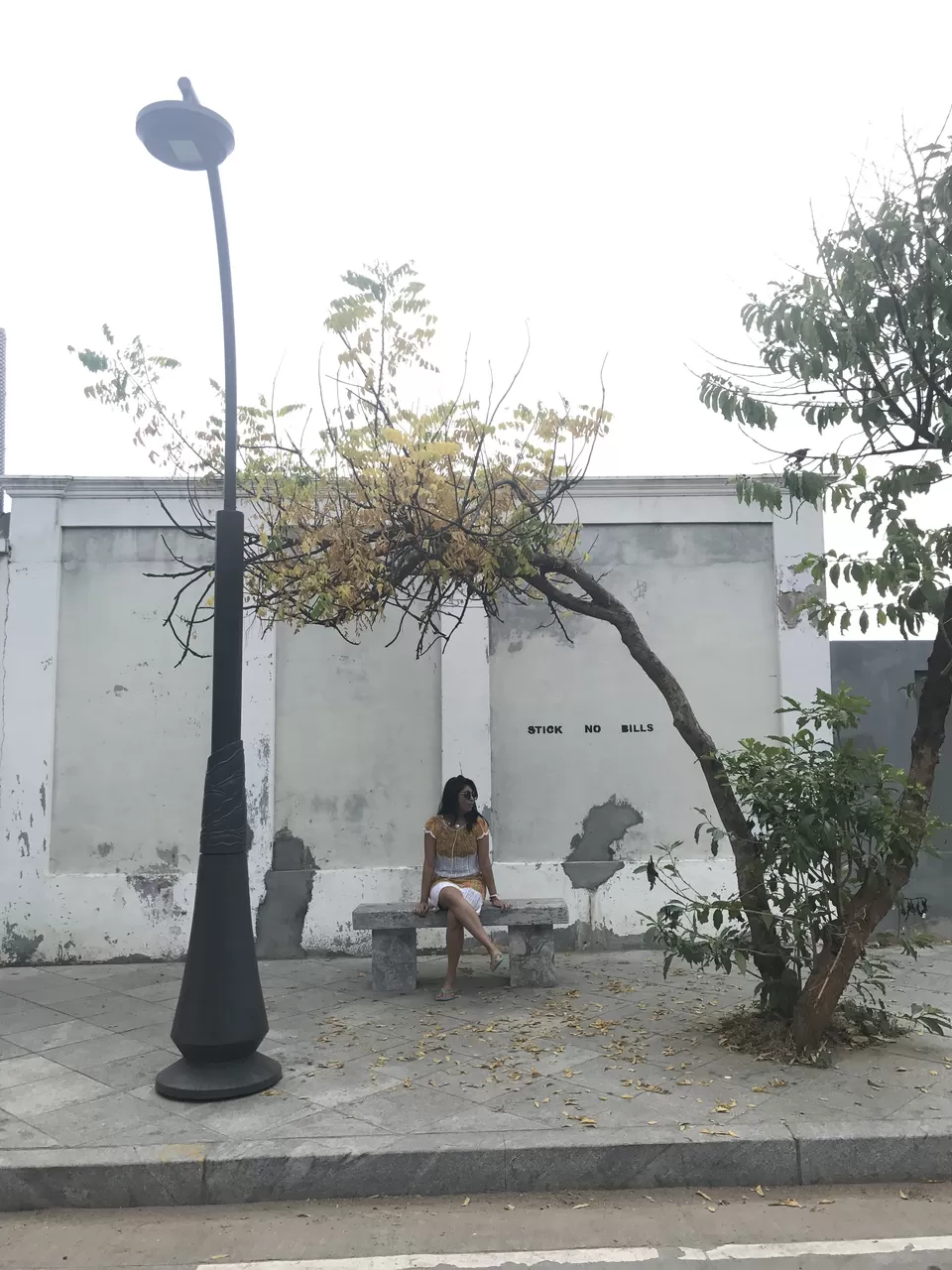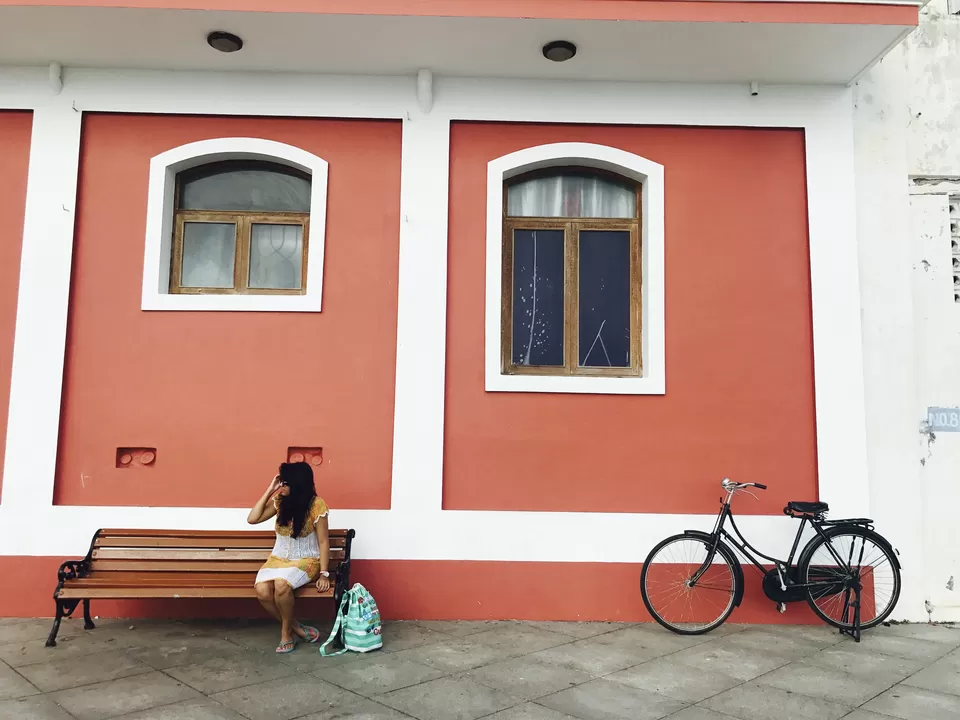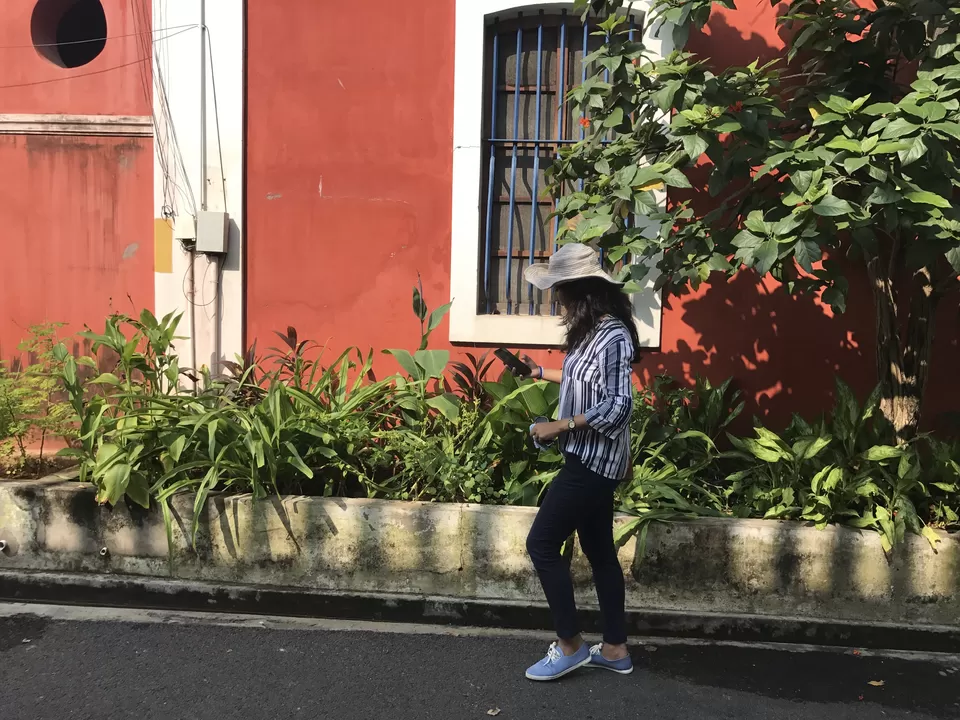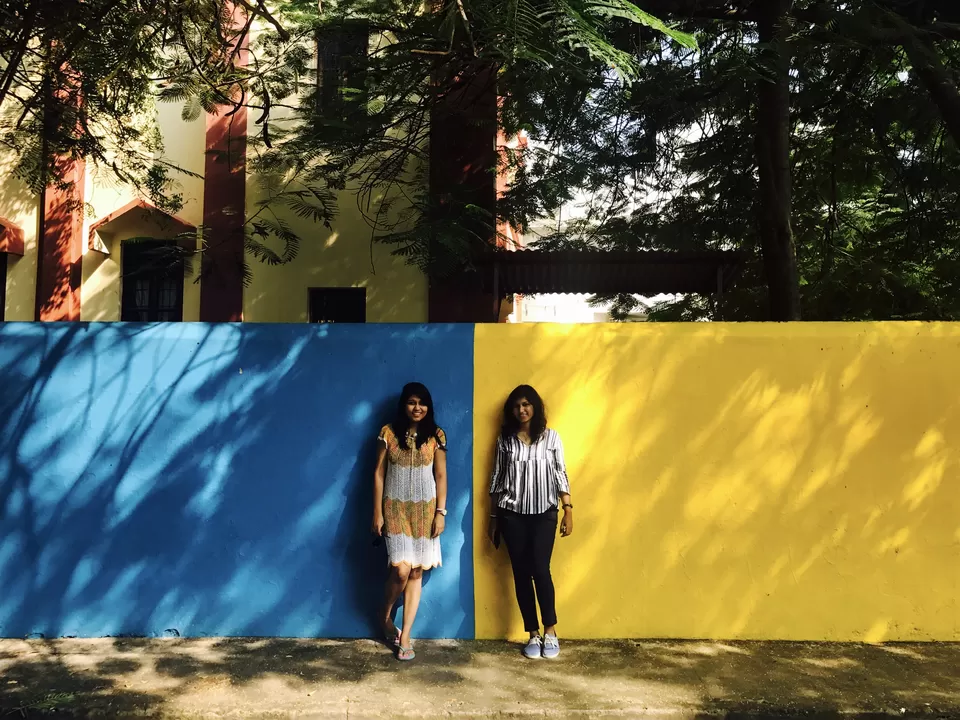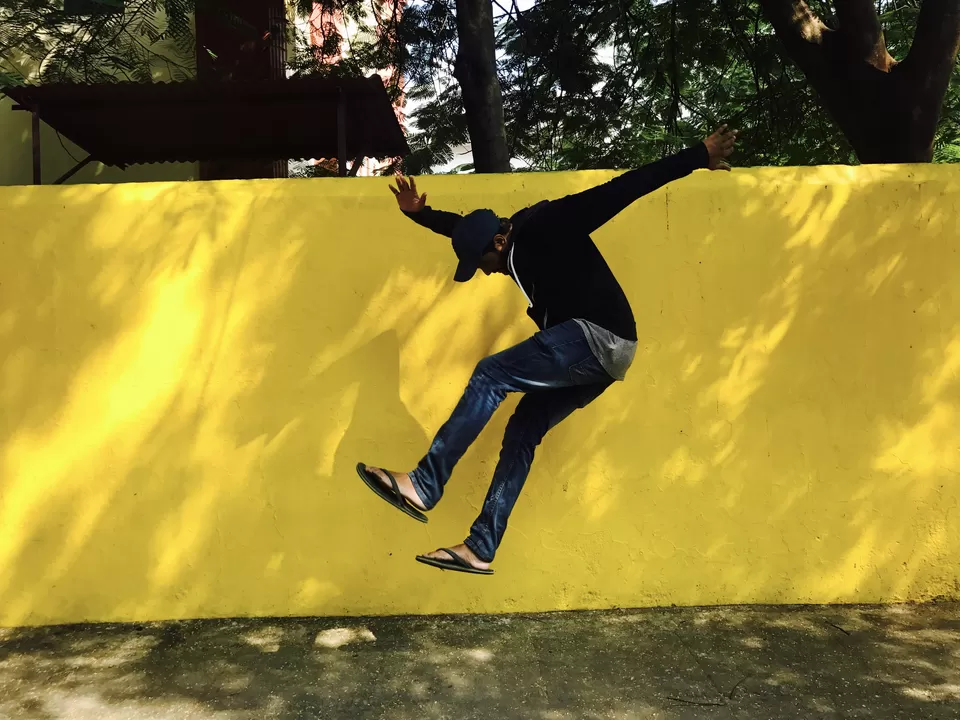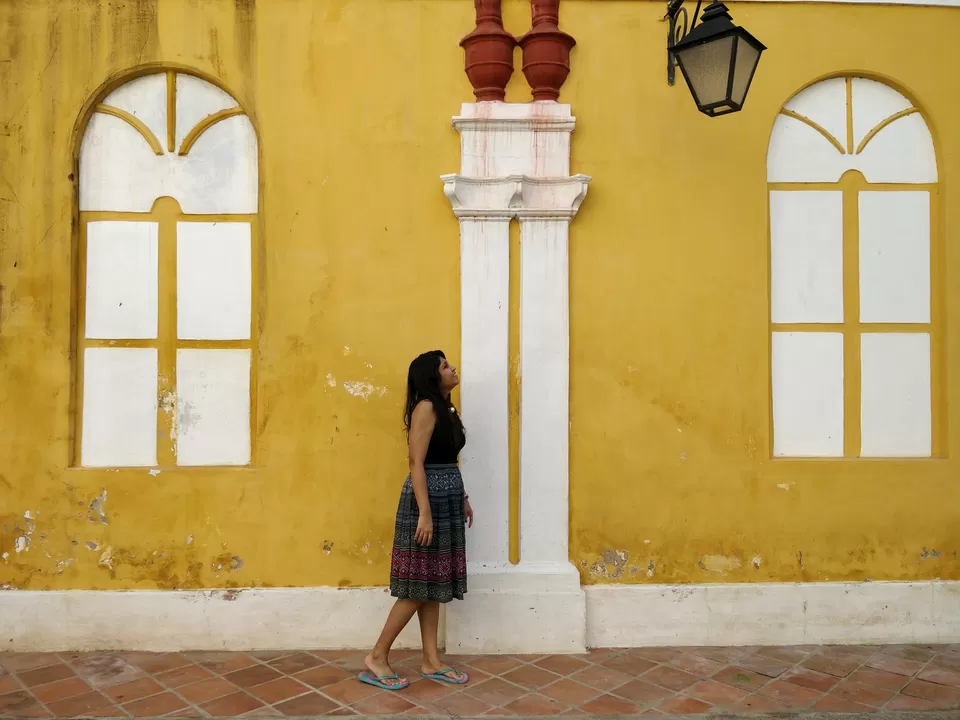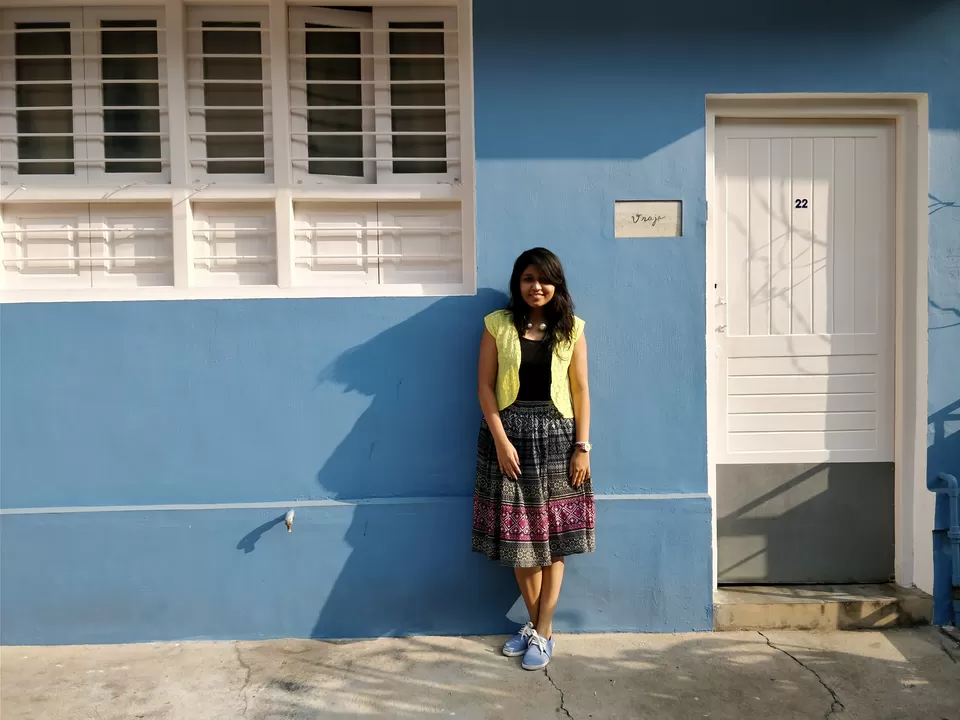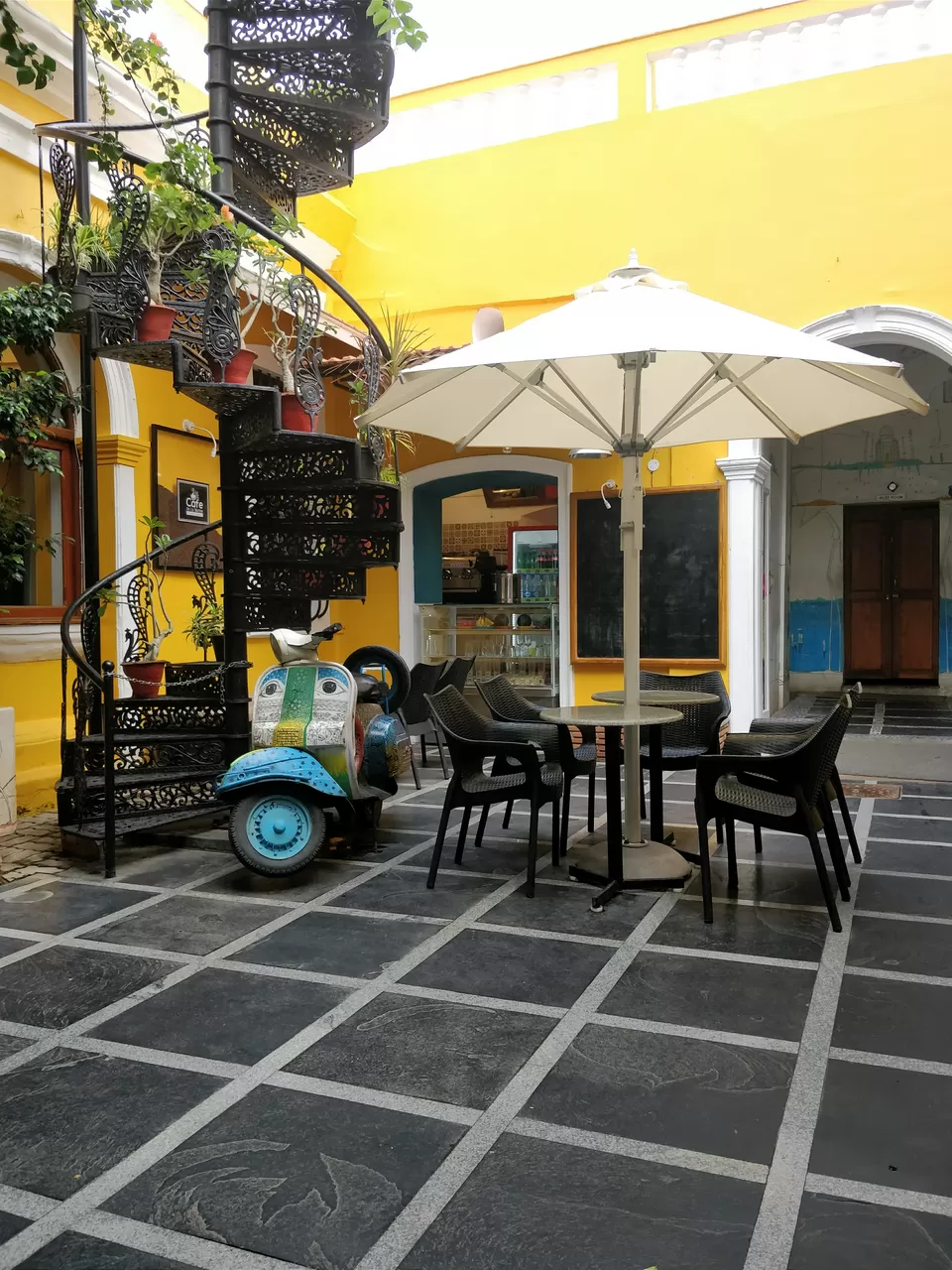 I did not know about this and missed listening and knowing about Pondicherry's history. You can contact Mr at +91 -- , timings are -
We came across a shop which sold 1kg cloths at INR 500 near our hotel.
Stopped there for a while and then left for Auroville and MaitriMandir. On Sundays Auroville is open only till 1pm. Photos of humongous banyan tree - a century or two old tree. It's aerial roots have touched the ground and become tree trunks!
We tried Cafe Zuka after our lunch at Subway ( we tried a few options at local places but found the food a little disappointing. We did not want to hungry even after paying, hence a Sub! ) . Zuka is very famous and have had many celebrities come there and taste their chocolate varieties. We ended our trip on "sweet" note and left for Chennai.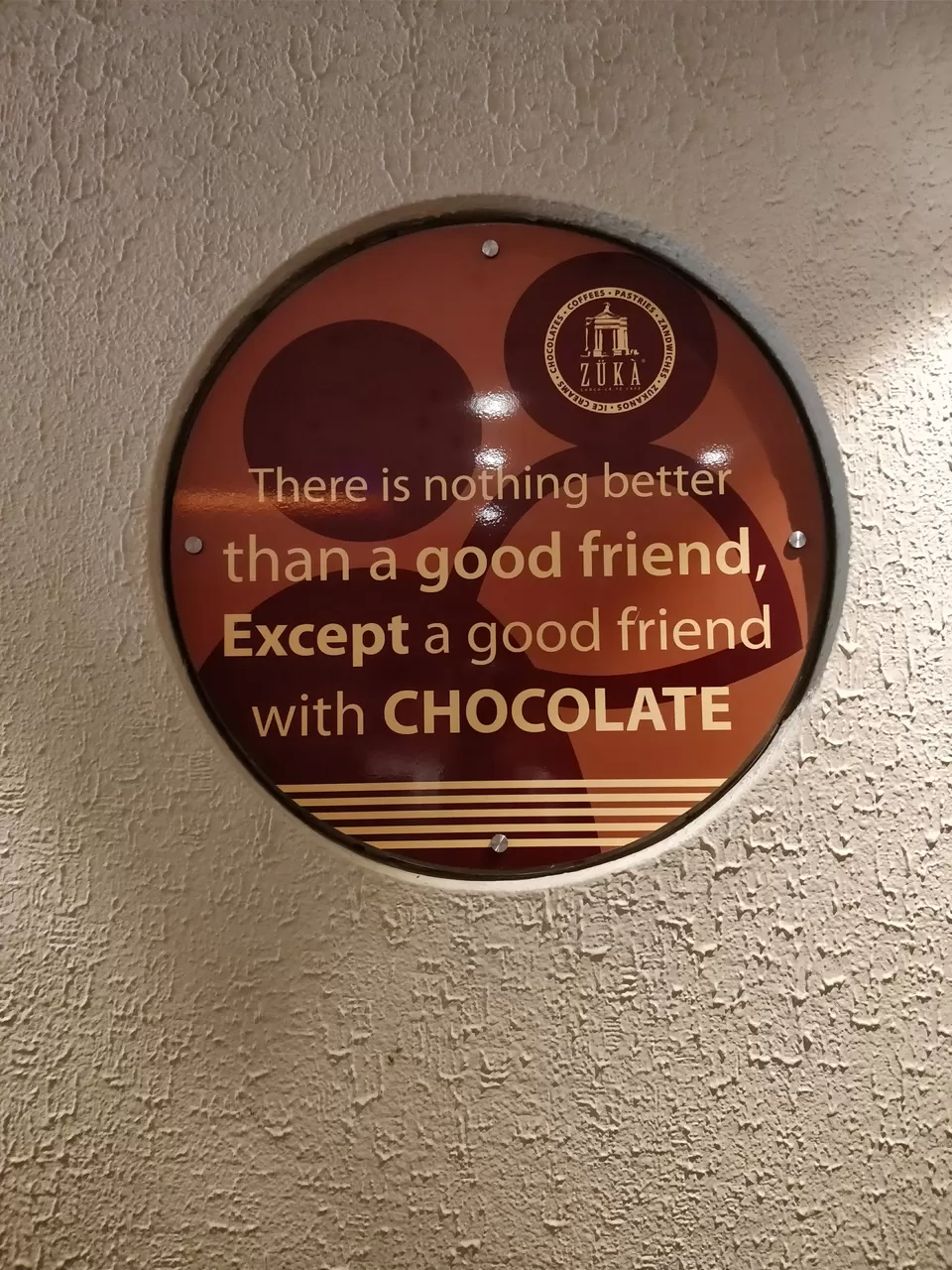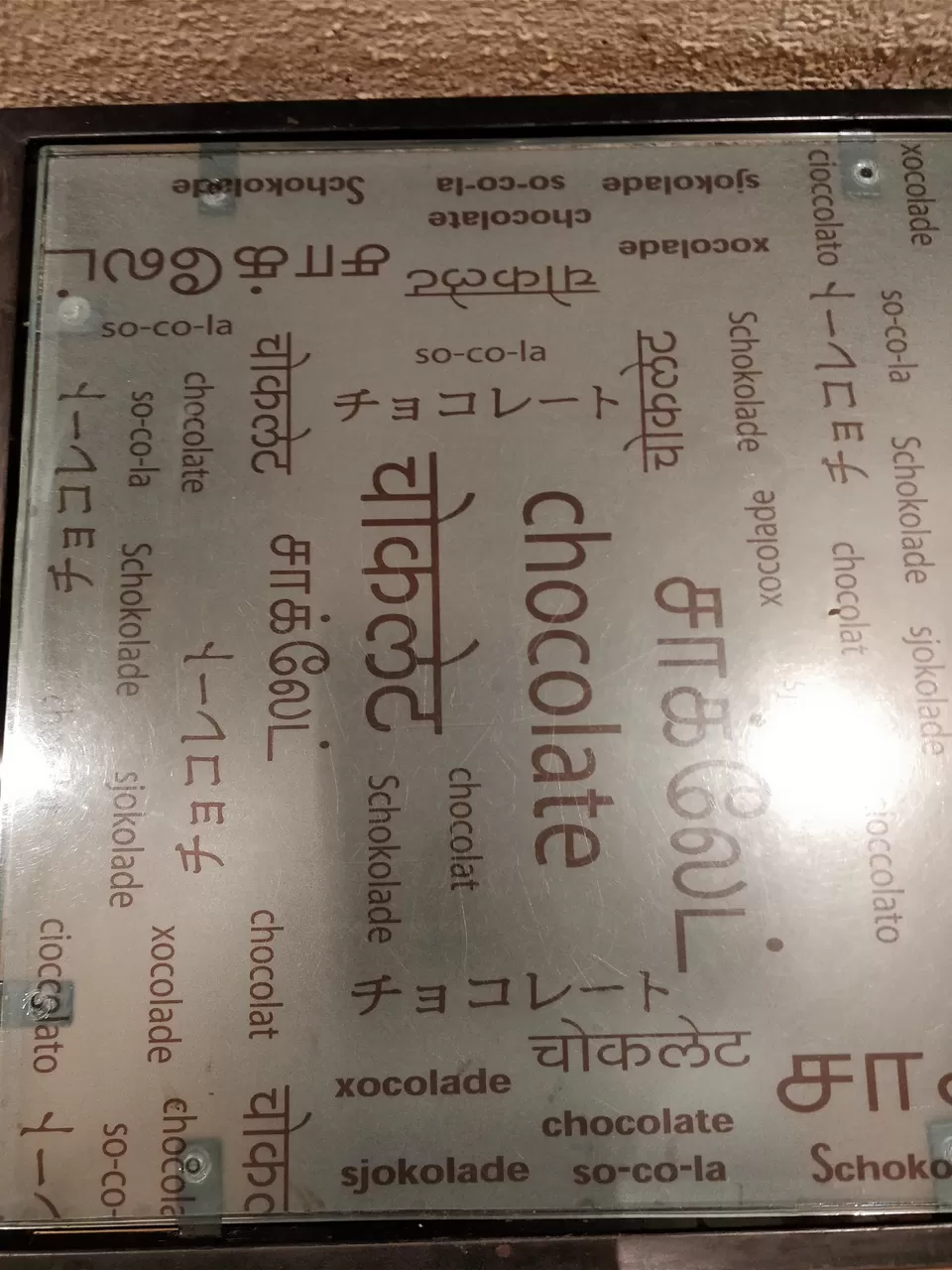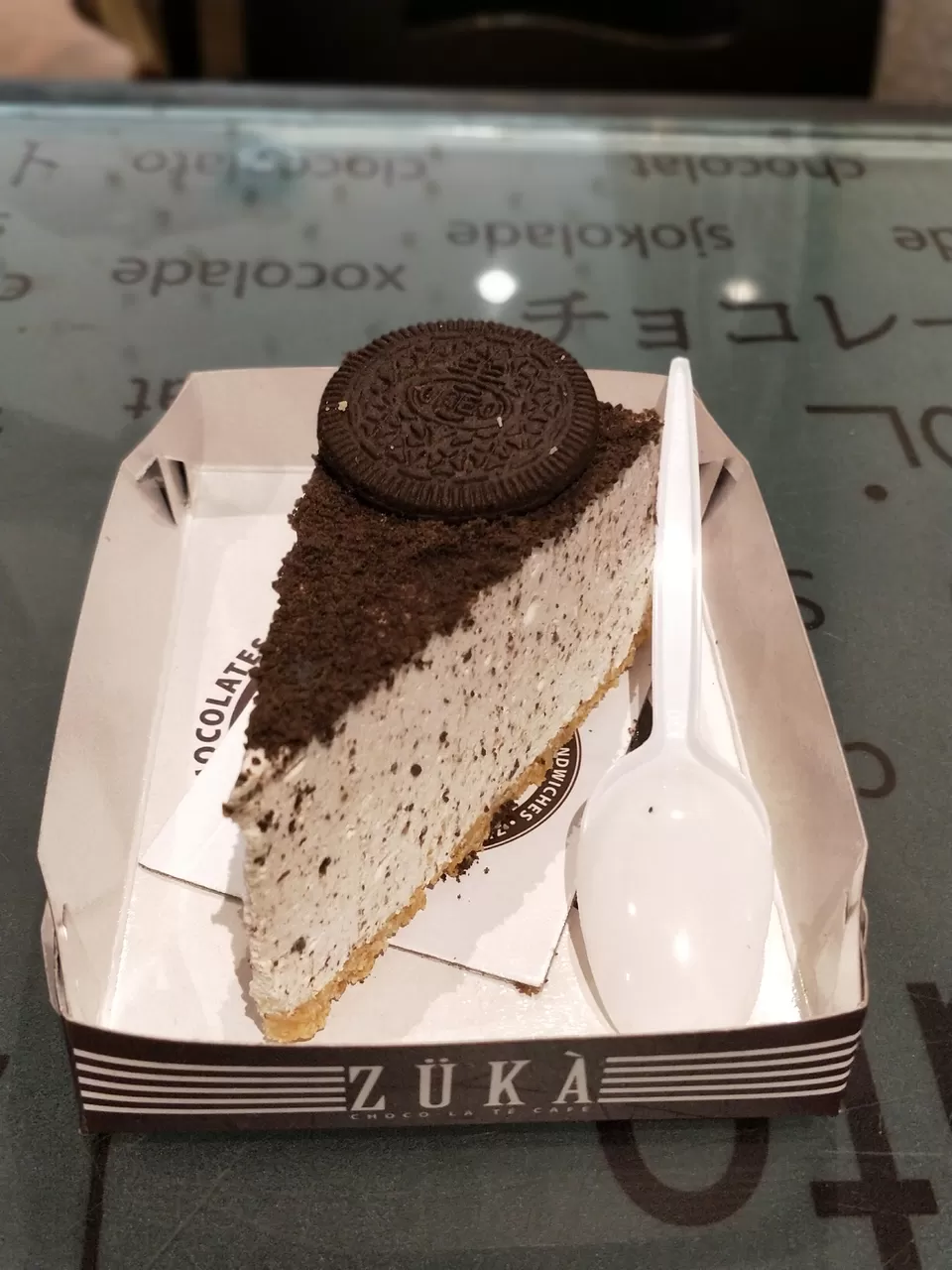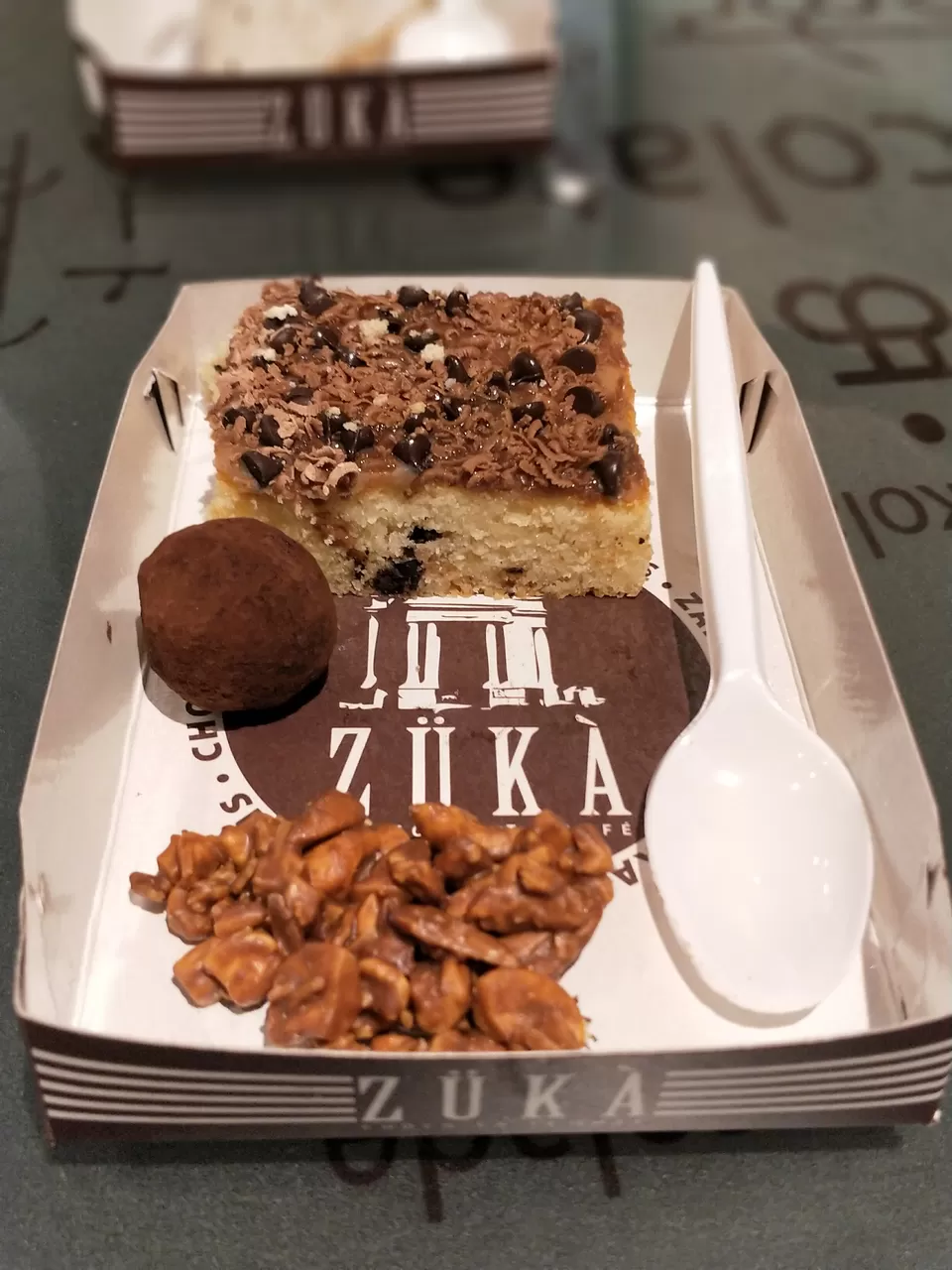 Post 4 hours, we reached Chennai.
On my way to Mumbai, the sky showed me magic!